You Could WIN ! !
I interupt this recipe to tell you about an exciting CONTEST this week!
Starting TODAY, share my Introductory Webisode video (Introducing Abbey Sharp, RD) on facebook or twitter along with the handle @AbbeysKitchen @EatStTweet AND subscribe to my youtube channel & you could win the amazing new Eat St. Cookbook! The more you share in the next day (ending on Tuesday April 2 at 5 PM), the more chances you have to win! Get sharing, friends! I will be announcing a winner Tuesday night!
Okay- so back to the recipe. Last week was Passover, an 8-day Jewish holiday where we refrain from eating "Chametz" aka. wheat, barley, spelt, rye and oats. Now, those who identify themselves as Ashkenazi Jews also leave out something called kitniyot, which are other grains or legumes including rice, corn, lentils, beans, peas and peanuts. That doesn't leave us with a whole lot of carbs to cook with or eat, now does it? Actually, I pretty much just stick with quinoa, potatoes and other root veg. Yes, of course, we can have matzah, but honestly, I would rather just not have carbs than eat that. It's dry, bland as hell, and well, constipating (as any Jew and they will tell you the same thing). So I usually just avoid that situation.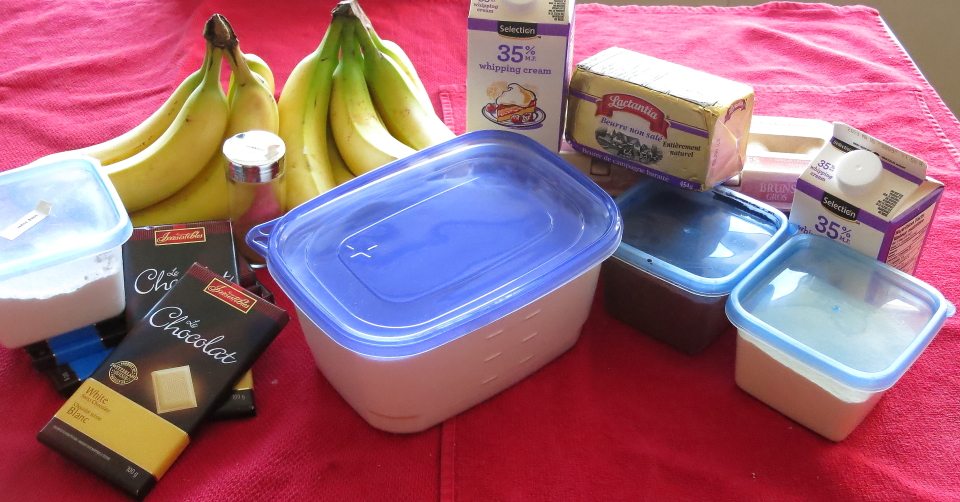 Ingredients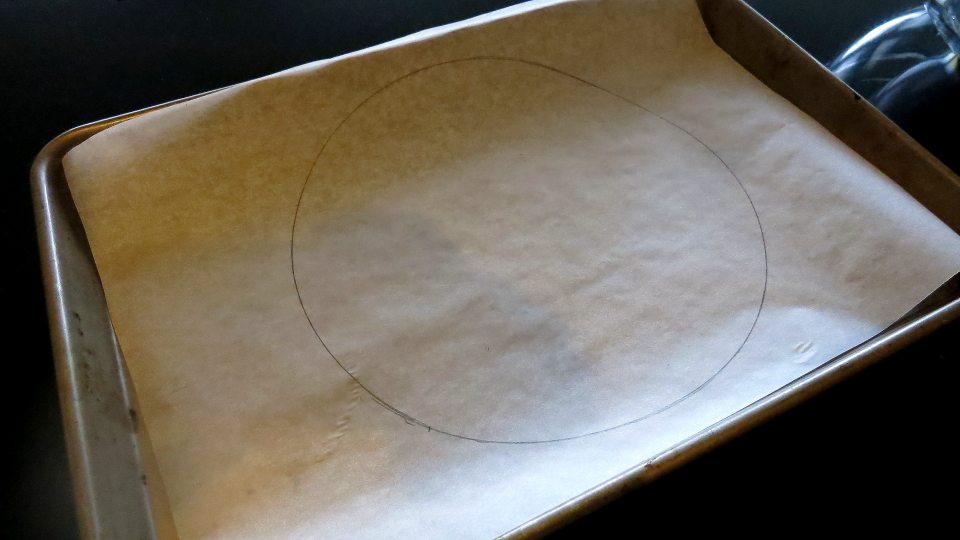 Draw your shape!
Well on the first (and often second) night of Passover, Jews celebrate the holiday with a seder, or a ceremonial meal, and obviously all ceremonial meals require dessert. But no wheat or other flours can make baking incredibly challenging. We can't make cake, or pie crust, or crumbles or any type of puddings thicked with cornstarch or flour.  Nope. We are pretty limited. And while most people use matzo cake meal in place of their starches, I honestly prefer just to stick with a simple "naturally" grain free recipe. In general, I'm not much for "subsitution" ingredients. I don't want to use almond milk instead of regular in a recipe, or arificial sweetener in place of sugar, or gluten-free flour instead of whole grain. For the most part, I would rather do without than try to mess with a classic recipe. That's why I used this holiday as an opportunity to make Pavlova.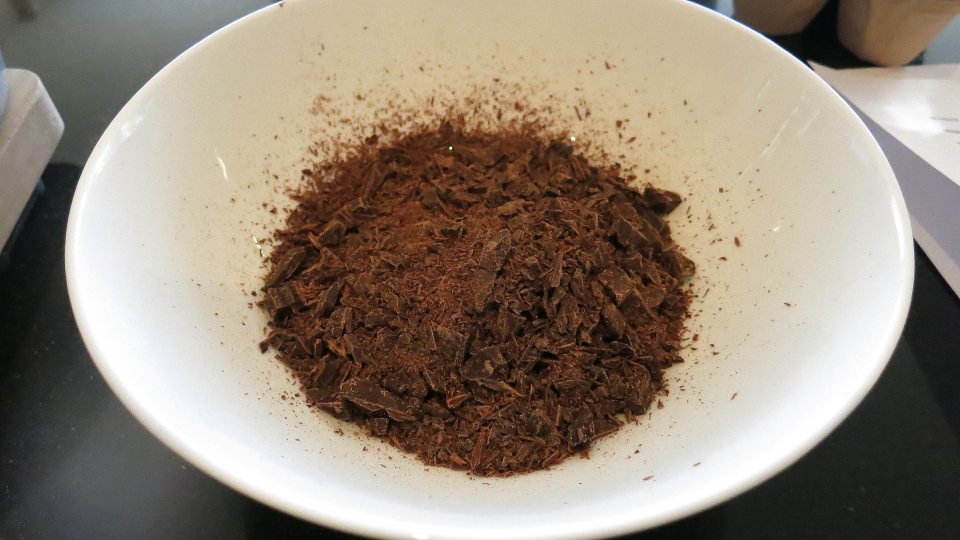 Shaved Chocolate
I've made many a pavlova in my short life time, but I was recently reminded of how wonderful it is after a friend brought over a chocolate one to the #KingsmountKitchenParty. She followed Nigella Lawson's simple recipe for Chocolate Raspberry Pavlova, which turned out so delicious I knew I had to put my own spin on it at home.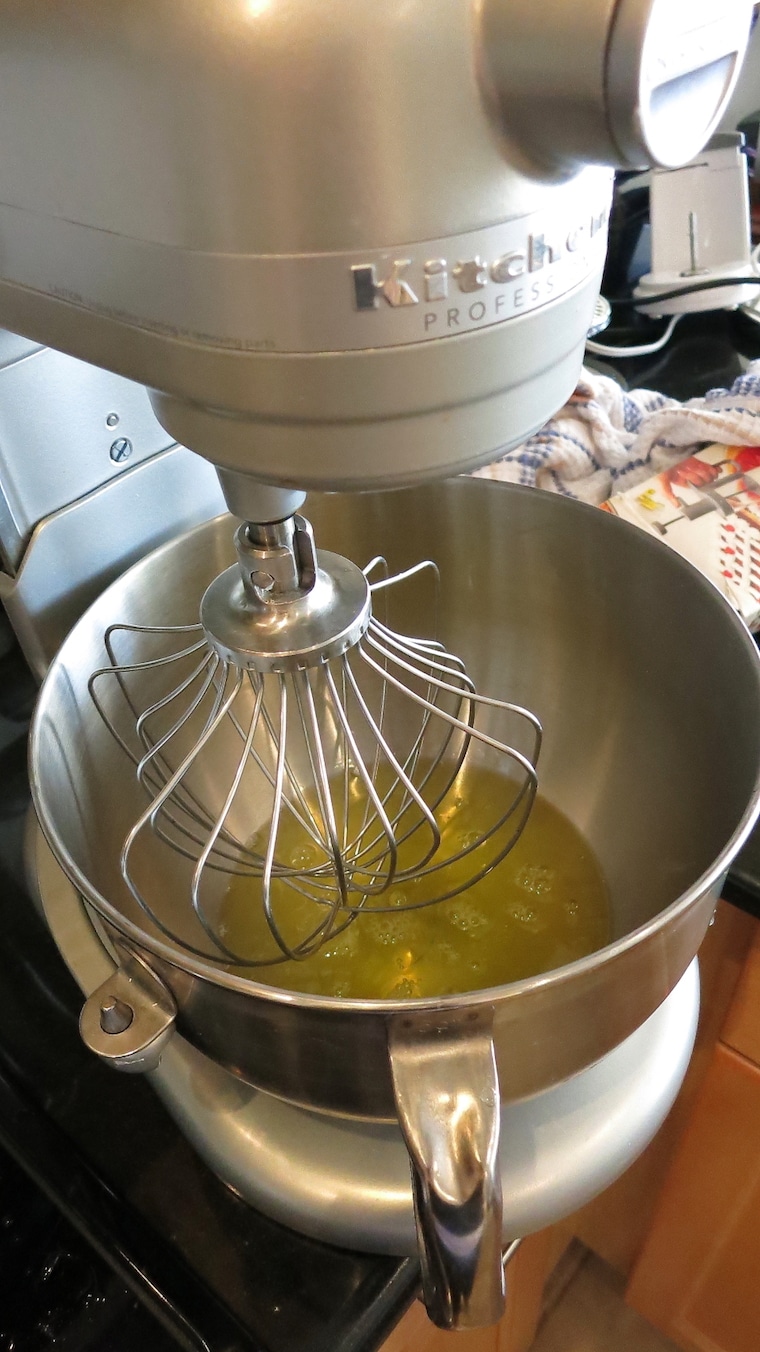 Before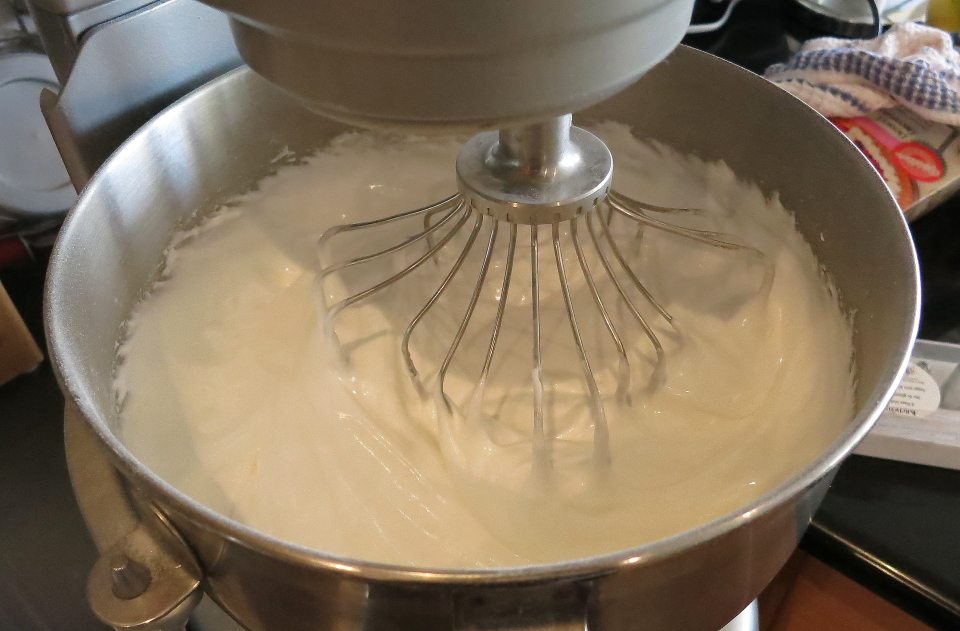 After
Well, since we are still in the dearth of good berries, I opted not to go the traditional pavlova route with raspberries or passionfruit, and make what I was going to call a "Layered Banoffee Pavlova". This is going to require a bit of explaining here. Now, if you've never have a banoffee pie, you are truly missing out. I was introduced to them by a British woman in the Caymen Islands many many years ago, and have been obsessed ever since. I have seen them done with a graham cracker or chocolate cookie crust, then it's just loads of bananas, toffee sauce, whipped cream and chocolate shavings. Super simple, and incredibly good.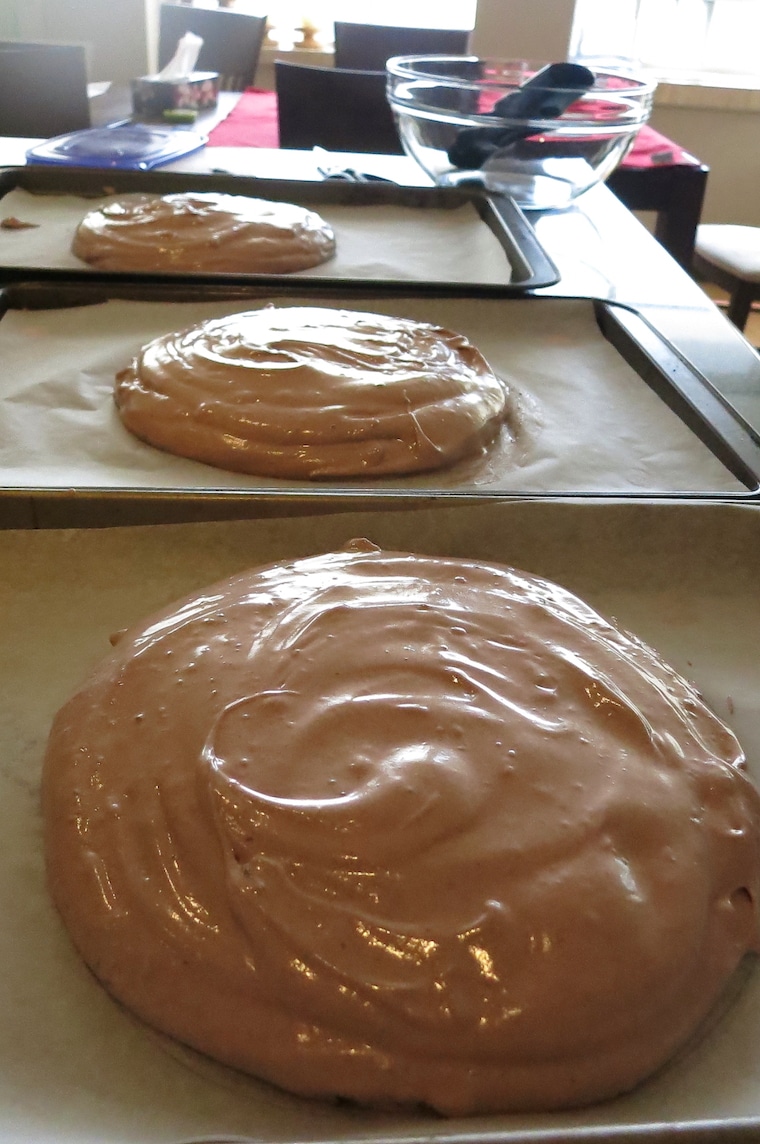 Ready to be baked
Well, I didn't know how many people would be at the seder, and I also didn't know how much dessert was already going to be there, so I figured I'd play it safe and batch up. One silly pavlova certainly couldn't be enough to satisfy my banoffee pie cravings, so I thought I would make a layer cake. Yep, basically three pavlovas packed onto a dessert platter.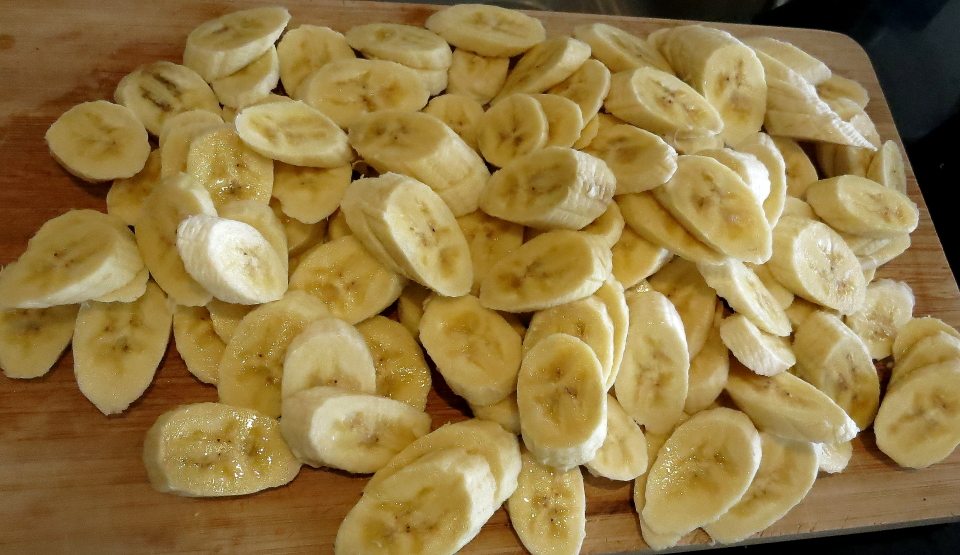 Sliced bananas, ready for a sugar bath
A word to the wise, though folks. Assemble then serve immediately. I knew that pre-assembly was risky but I didn't really have a choice since I was only a guest at this house, and was asked to put it together before the seder started. Well, after almost 3 hours of Haggadah reading, the layers had started to slump, and some of the sticky filling had oozed its way onto the platter (okay, and a little in the fridge too). Just trust me on this. Assemble then serve.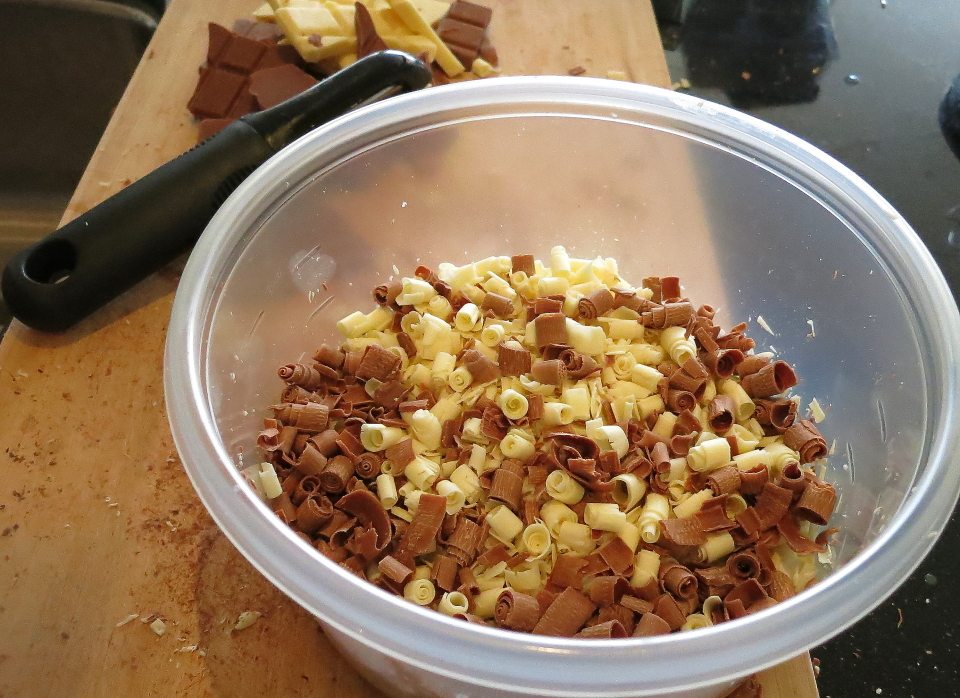 My chocolate curls
Regardless of it's end state at service time, the flavours were bang on.  Super delicious and decadent, yet simultaneously ethereal and light. That meringue layer is crunchy on the outside, but chewy on the insides, the bananas are sweet and bright, the chocolate brings a touch of bitterness to balance, and the cream just rounds it all out.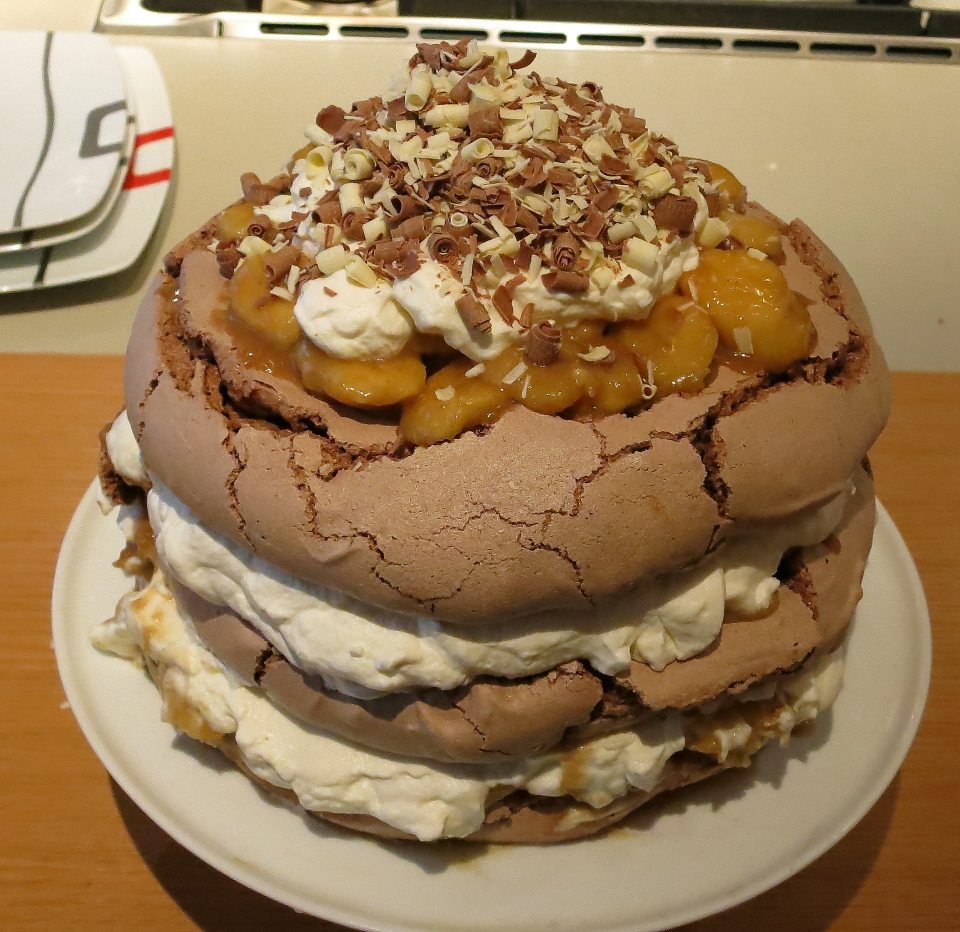 Passover or no passover, this is a treat you're going to want in your mouth. This is what I did:
Layered Banoffee Pavlova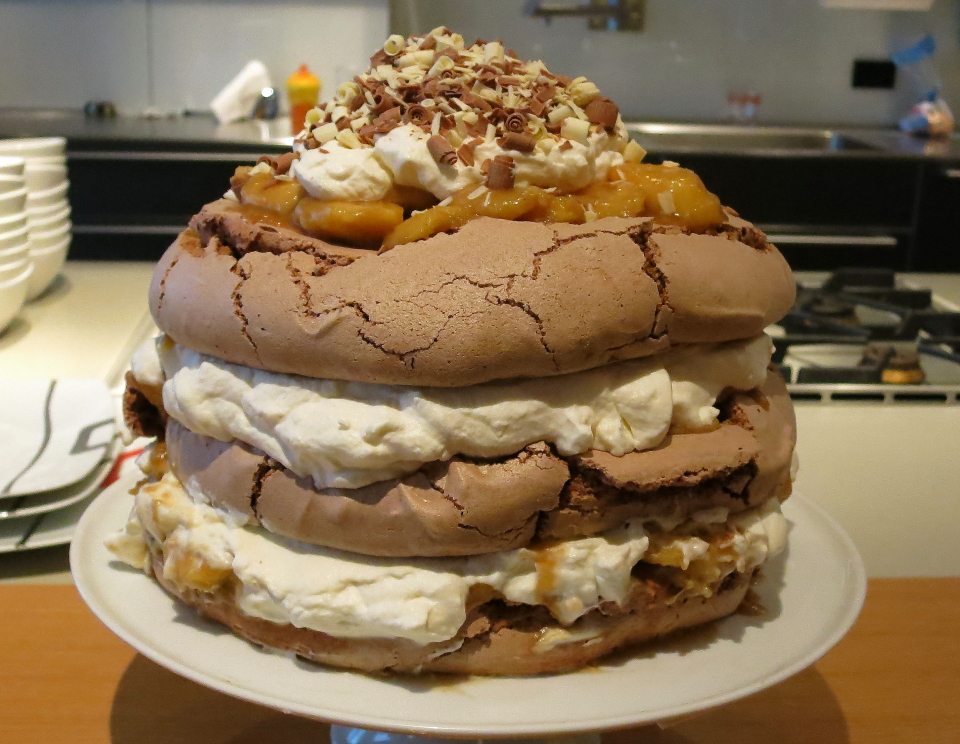 Updated on April 2nd, 2016