Christmas cookies are pretty much one of my favourite parts of the holidays, and giving them as gifts is definitely part of the holiday joy. Unfortunately, though, sometimes the joy of baking comes with the added 'gift' of a few extra pounds.  There's nothing wrong with a little indulgence, but sometimes it's nice to have something a little lighter in the cookie jar.
Best Healthy Christmas Cookies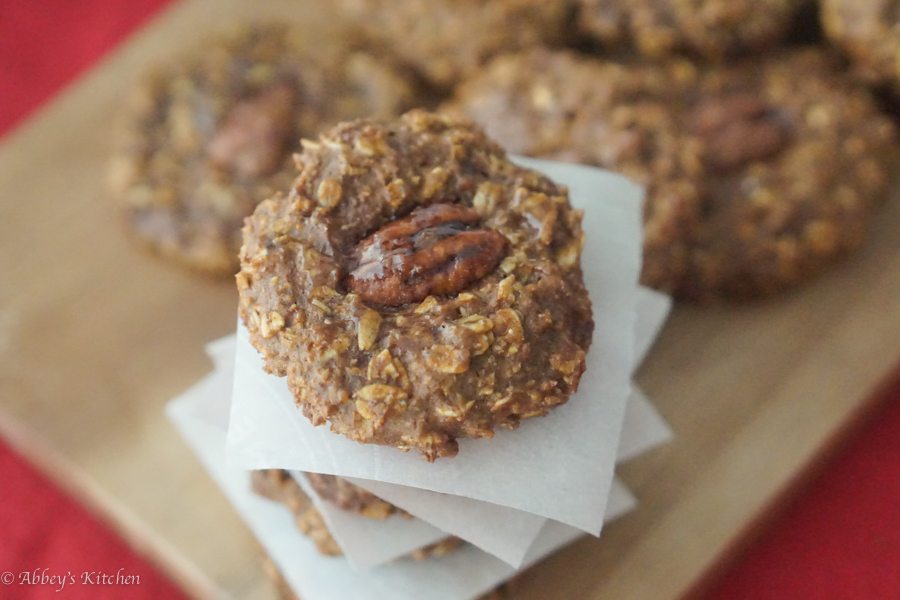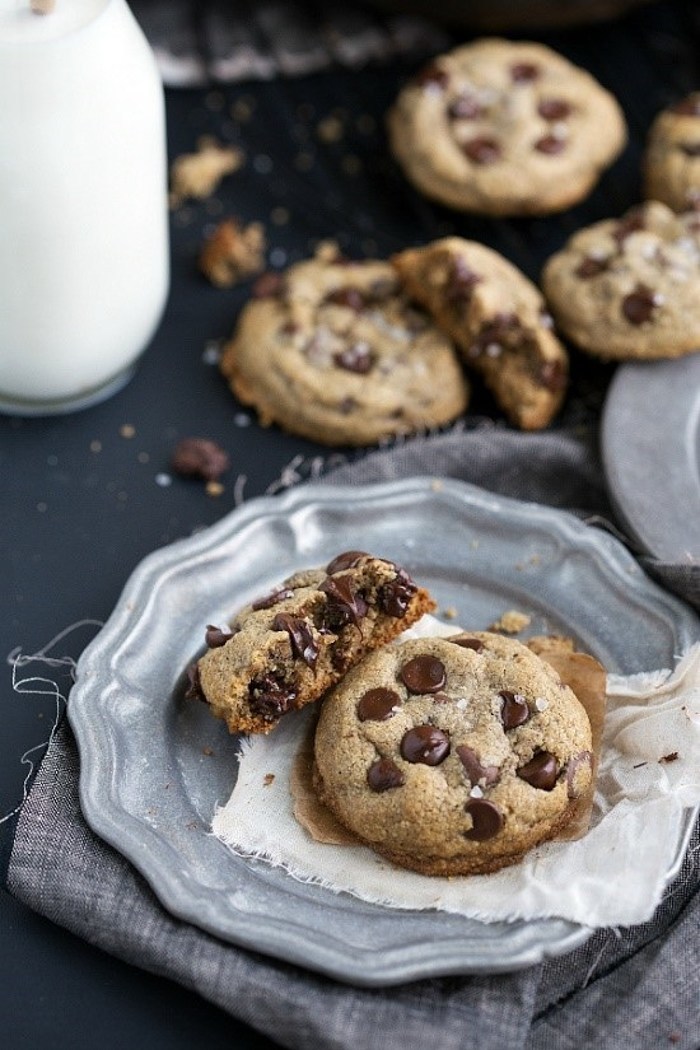 Full of flavour, indulgent & healthy chocolate chip Christmas cookies.
"These are the best breakfast cookies ever" Really though, what's possibly better than that?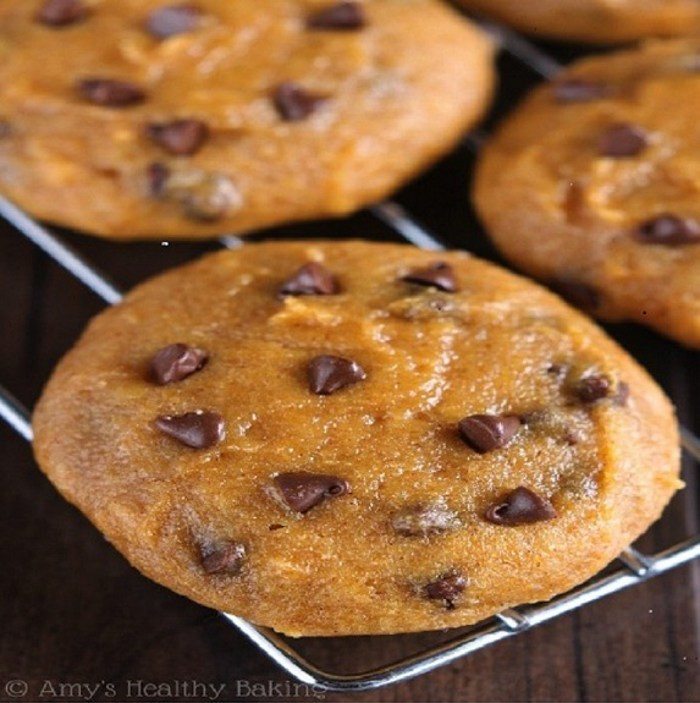 Take the beloved pumpkin flavour most of us have grown to love over the fall, and combine that with decadent chocolate… BOOM you have delicious Christmas cookies.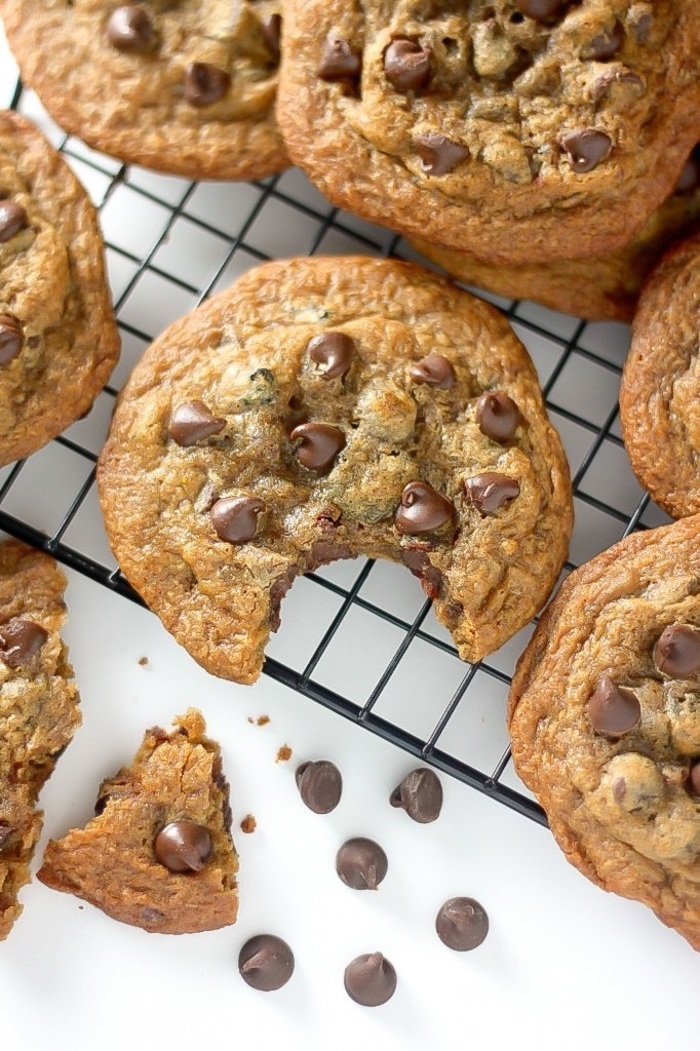 Breaking News:  Baking with Greek Yogurt?!  YES!  Just note that the chill time for these cookies is essential, at least 3 hours!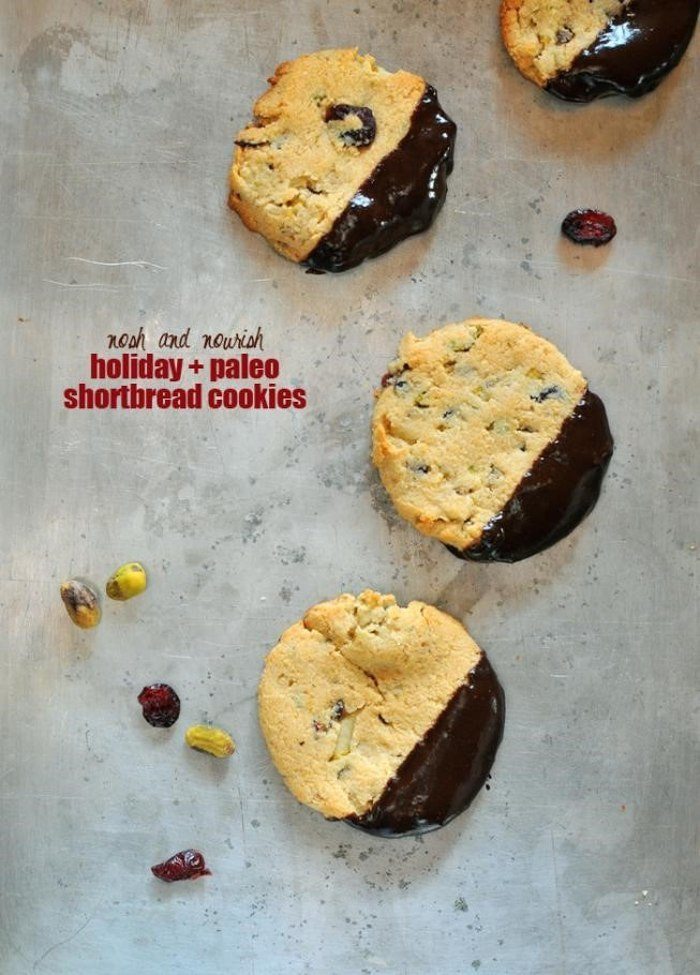 Perfect for a cookie swap and a great way to impress your friends and family over the holidays!  With this tasty yet simple recipe.  BONUS: They're Paleo!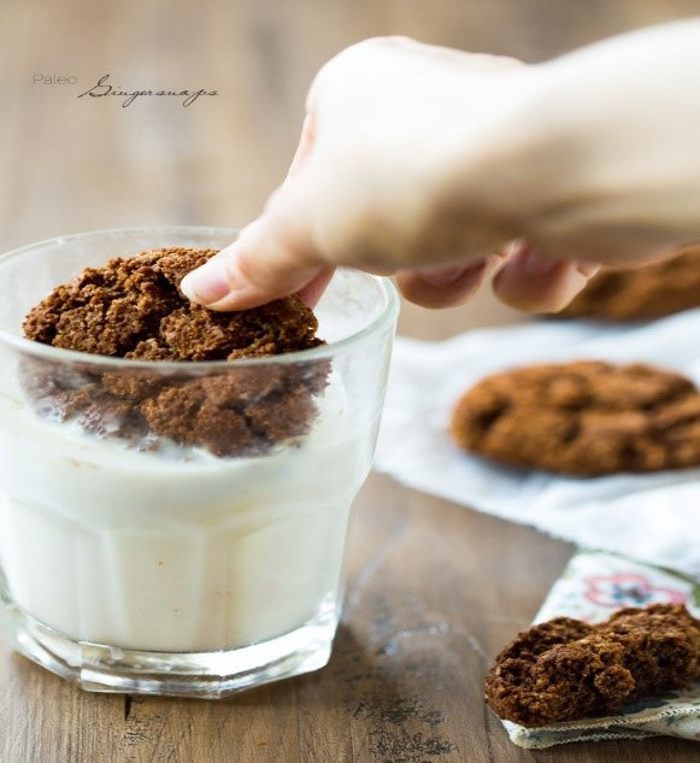 A different take on cookies but still delicious.  These are crunchy, sweet and healthy!  Ginger Cookies served warm and dipped in milk make a perfect combo!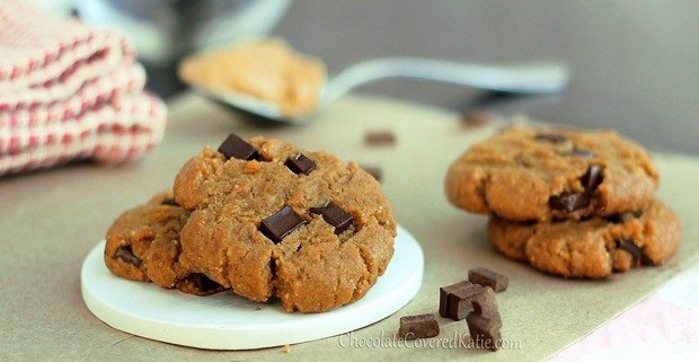 The perfect soft (or crispy) depending on storage peanut butter Christmas cookies, for all you #nutbutter lovers out there!  You can also taste hints of gingerbread too!  According to Katie: "Try one and you'll be smiling all day"
Try to resist these perfect melt in your mouth buttery Christmas cookies that are so exceptionally delicious it will be hard to wait for them too cool down before getting your hands on one! Plot twist: they're whole-grain and low in sugar, making us #RDs proud!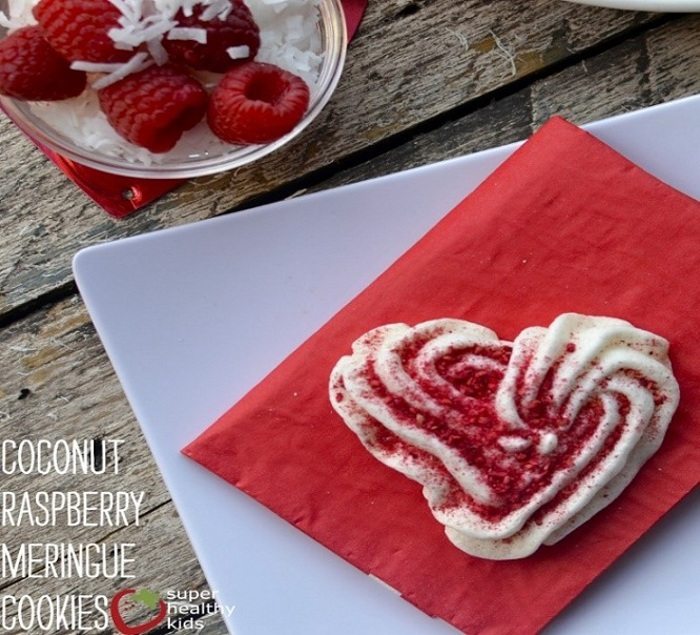 These cookies are known for their "melt in your mouth" meringue texture, but are also Gluten-free, nut-free, and very low in calories (20 cal per cookie!)  Not only do they bring a pop of colour to your kitchen table, but they're the perfect guilt free cookies to indulge in during dessert time!
Like Spicy RD claims, it will be hard to resist the first batch that come fresh out of the oven!  See for yourself and give these a go!  They can be modified too vegan, gluten-free and FODMAP friendly if you sub out the white chocolate chips!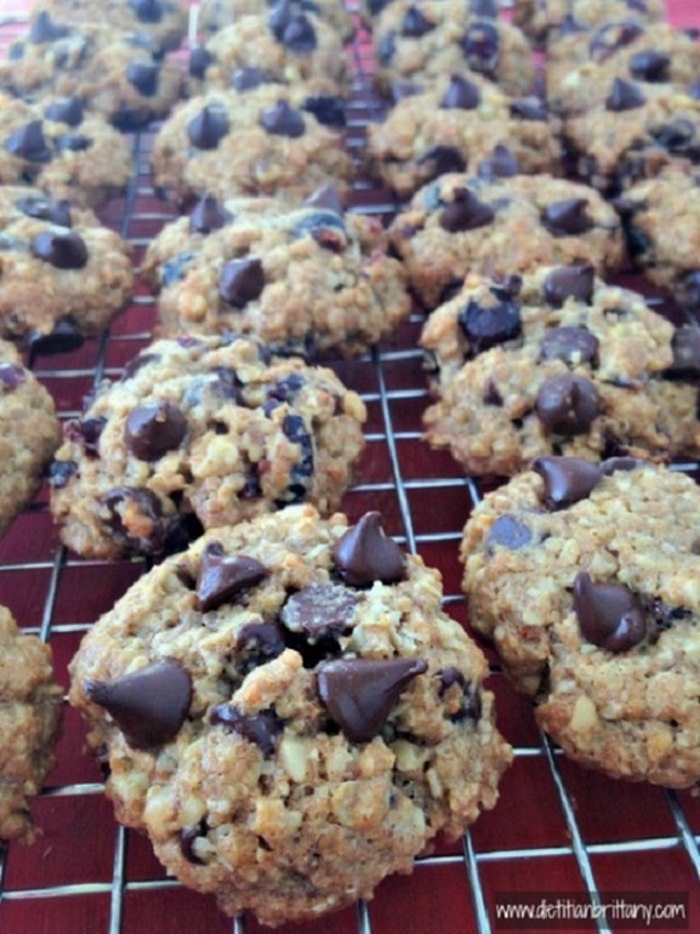 Packed with some #RD approved "good-for-you" in moderation nutrients, these ooey gooey Christmas cookies are a perfect combination of: dark choco chips, oats and dried cherries!  They are also low in sugar and made with healthy saturated fats like coconut oil.  Best served with a glass of milk!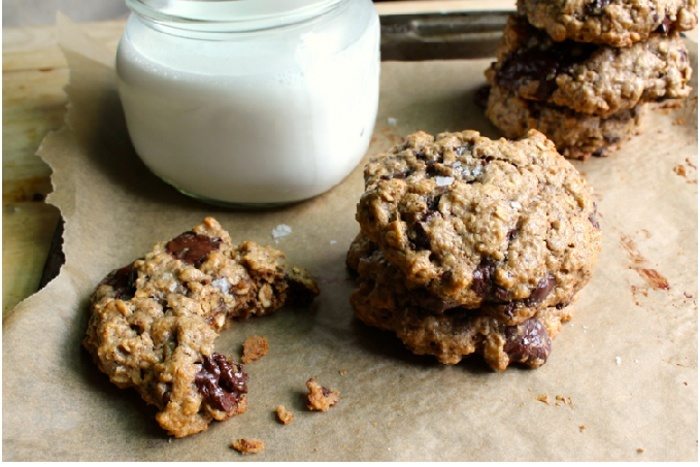 These Christmas cookies are flourless, dairy-free and gluten-free.  Made right from the heart, this #RD's go to cookie recipe looks absolutely divine.  I mean, sea salt dark chocolate, yes please!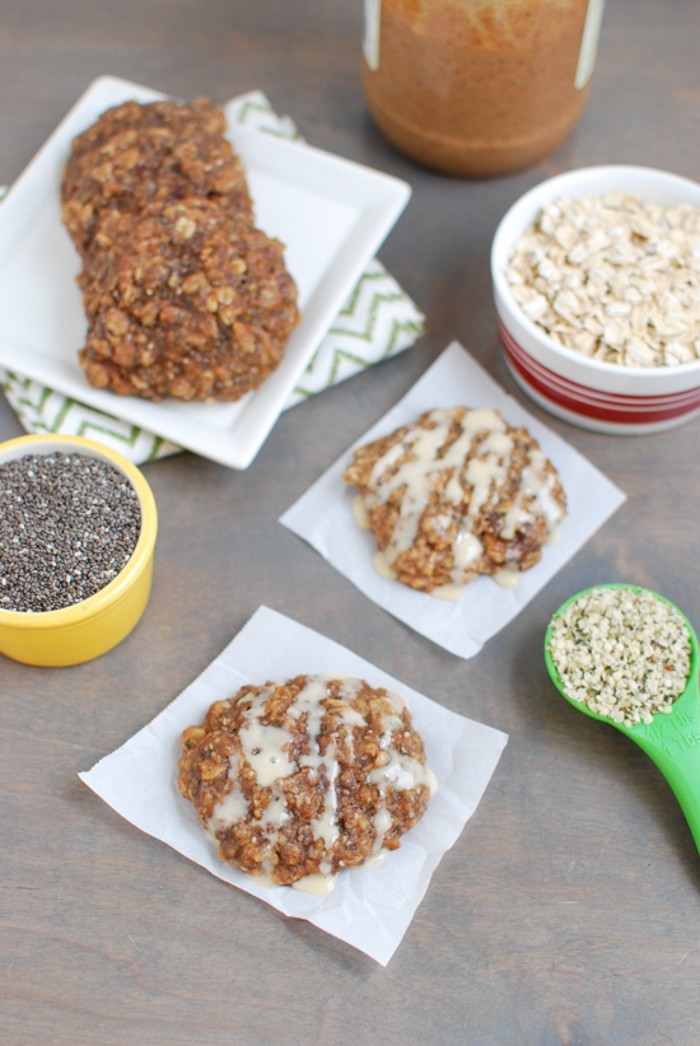 These Christmas cookies are made with whole foods and packed with chia seeds and hemp hearts for added omegas and extra protein!  The banana and butter combo is definitely a perfect combination in our books. Added bonus they happen to be gluten-free as well ☺
What are your favourite Christmas cookies ? Leave me a message below and I'll try to lighten them up for a healthier version!
Contribution by AK Nutrition Student Alexis Silver
Updated on May 8th, 2019