The new year has finally arrived, and while we look back on a year obsessed with juicing, gluten free foods and cauliflower, we can only hope 2015 brings us something new. Please, food gods, bring us something new- I just can't do the GF cauliflower crust pizza any-freaking-more.  Check out my top predictions for the top nutrition and health trends this year.
Top Health Trends
1.Vegetables Front & Centre- Protein and grains will become the "side dish" or "garnish", and vegetables will become the stars of the meal. We'll be taking inspiration from the preparation of non-vegetable foods and preparing our veggies in sexy new ways. Get ready to see vegetables cut thick to be seared like steaks, ground and shaped into loafs, patties and terrines (like in my healthy burgers), or extruded to look like our favourite starches. My favourite tool right now is the spiralizer because it transforms lots of my favourite vegetables into noodles for making high fibre, low calorie pasta. This is one of my favourite health trends.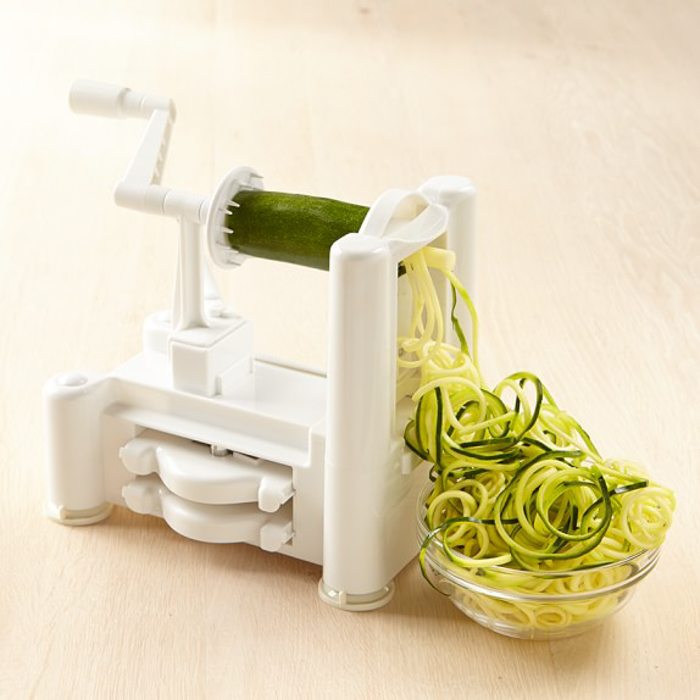 Image from Williams Sonoma
2. Finding Pleasure in Healthy Food- This year, it's out with the crazy restrictive fad diets, and all about finding peace and pleasure in food. I hope this is always one of the top health trends. We're going to stop counting calories and start looking to be mindful and present with each meal, leading us to feel more satisfied with smaller portions and never deprived of our favourites.  I think we're going to be making an effort to bring date night home more often where cooking will become a fun activity to do as a pair. Meanwhile, when we do opt to dine out, we're going to be seeing a departure from over the top outrageously fatty foods and a move towards making inherently healthful ingredients look and feel sexy in more moderate portions.
Image from Integrative Health Partners
3. Fermented Foods– Fermented foods like kimchi, kefir, kombucha and sauerkraut are great sources of probiotics, meaning they prime the gut with beneficial bacteria to usurp any disruptive bacteria.  With the research growing in the benefits of probiotics- from allowing nutrients to be more readily absorbed, to helping promote digestive health, to possible reductions in the risk of heart attack and hypertension – we're going to be seeing more fermented foods in the grocery store, health food store and even in hot restaurants. I think and hope these health trends are here to stay.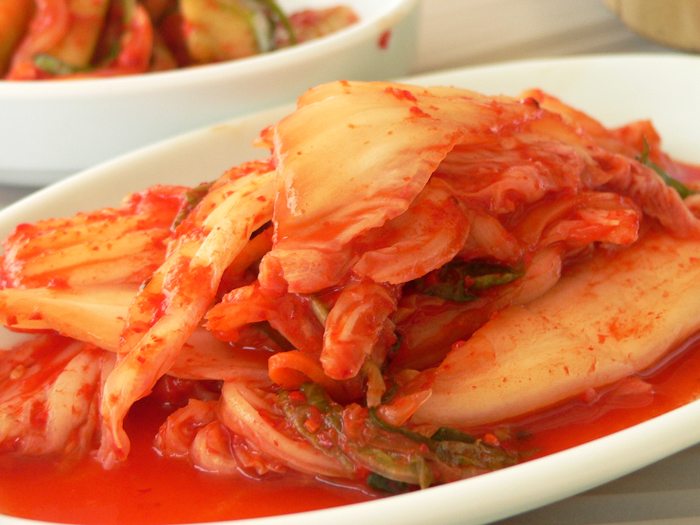 4. Grass Fed Dairy and Beef – Grass fed meat, and the dairy that comes from that livestock has been getting a lot of hype recently predominantly as a result of higher amounts of heart healthy omega 3s, Vitamin K, antioxidants and Conjugated Linoleic Acid (CLA), as well as lower amounts of cholesterol- all of which may reduce the risk of inflammation, heart disease and cancer. One of the most readily available brands on the market for grass-fed dairy is Rolling Meadows line of milk, butter and yogurt.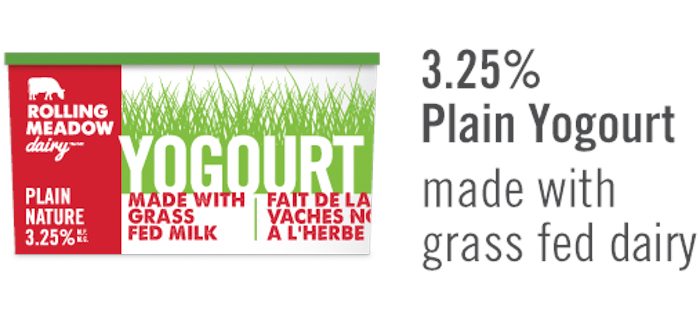 5.      Slow Carb, Not Low Carb- In 2015, I think we will finally start to see a departure from the strict Paleo and low-carb lifestyles towards a more manageable and ultimately, healthful "slow carb" movement. That is, not eliminating carbs or even necessarily reducing carbs, but rather, choosing carbs that will deliver a slow-release of energy and stabilize blood sugar, rather than leading you into the spike, crash, and crave cycle affiliated with refined carbs. We will be paying attention to products that are low in the glycemic index (low GI) that keep us satiated, energized, and craving-free for longer- especially when combined with protein and additional fibre. A great example of this trend that I'm already loving is SoLo Energy Bars, which are the first validated Low GI Bar certified in Canada, and pack 3-4 g of fibre and 10-13 g of protein into each delicious bar. They're also the only gluten-free energy bar certified by the Canadian Celiac Association for those who are looking to reduce the amount of gluten in their diets. I'm particularly a big fan of the Coconut Pineapple and Dark Chocolate Almond flavours, but honestly, everything I've tried in the line is delish. Let's hope the slow carbs are health trends we can rely on staying around.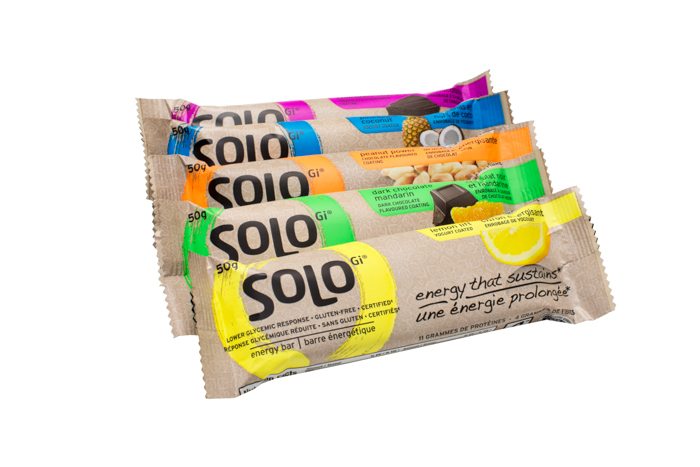 6. "Artisinal" Gluten – I don't think the gluten free food market is going to die down any time soon- it picked up such steam in the past year it would be foolish to assume it will disappear. But I do think there will be a unique counter-movement from foodies who take issue with processing of gluten products like mainstream bread, rather than with the ubiquitous gluten itself.  I think one of the big health trends is that we're going to be seeing more chefs and food-lovers buying unprocessed locally grown whole grains like buckwheat, rye, barley and Red Fife, and then milling and preparing their own breads, pastas and cereals themselves.  As I discussed in my commentary on The New Yorker's article, some experts speculate that the modern mainstream approach to making commercial breads may be contributing to the population's perceived spike in gluten intolerance.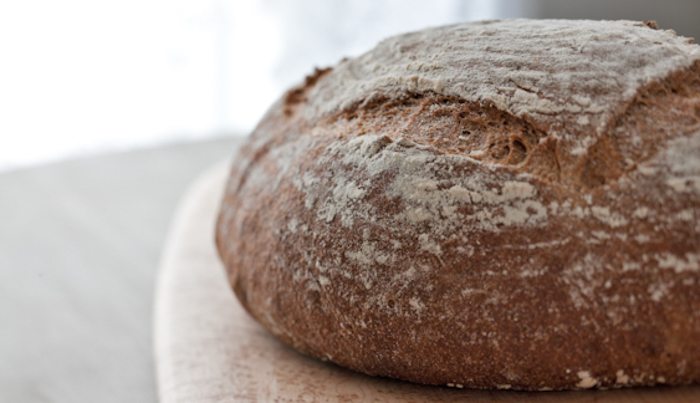 7. [Saturated] Fat is your Friend- It's taken us a long time to undo the fat-phobic rhetoric of the 90s but each year we've seen a steady shift back to appreciating the importance of fat. But even still, there's been a wide-spread fear of saturated fats like those in butter, eggs, meat and coconut oil in favour of highly refined vegetable oils. Amazing how times have changed. Today, experts worry that excessive intake of refined oils may skew the ratio of Omega 6 to Omega 3 to one that's unfavourable for inflammation, while a large research summary found no association between dietary saturated fat and heart disease. A previous nutritional no-no, coconut oil is going to become even more popular in 2015 due to dose of Medium-Chain-Triglycerides. These MCTs are metabolized differently then most fats and as a result may have some impact on energy expenditure. Thankfully these health trends are super delicious! Give coconut oil a try in my irresistible recipe for Dairy & Gluten Free Lime Curd, Coconut Cream and Meringue Parfait.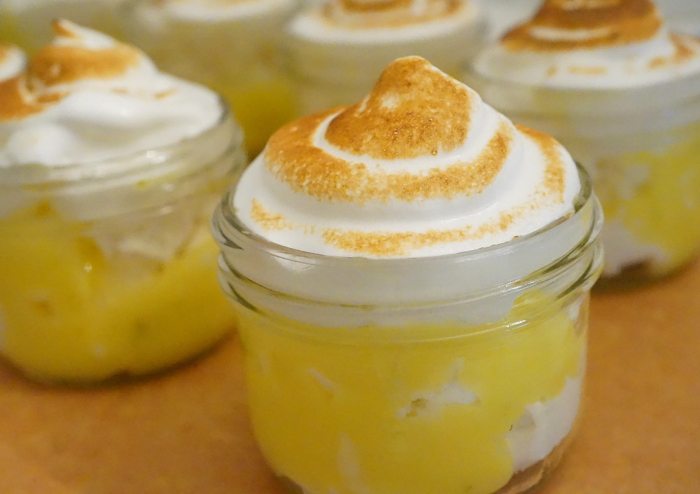 8. Bone Broth- A good pick for these cool weather months, people around the world are going bonkers for broth. While chicken soup has been praised for centuries for it's cold and flu fighting properties, we're now starting to see a real appreciation in the health and restaurant scenes for this old-world technique.  Warm, comforting and low in calories, homemade broths can be packed with nutrition that is released from the bones when simmered in water. Benefits include healthy hair, nails, skin and a soothed digestive tract from collagen, immunity and cold and flu prevention from a host of antioxidants and amino acids, bone support from calcium and gelatin, and so much more. More research is still needed to confirm the extent of these health benefits, but in the meantime, I don't see many downsides to indulging in these health trends.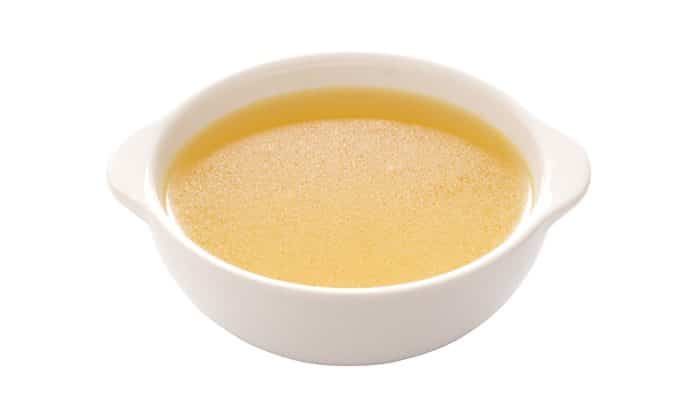 Image from Healthy Ways Fit
9. Piling on the Protein – While I think/hope we are done with the Atkins/ Paleo movement, I do think that most nutrition-minded folk will be looking to get more quality protein in their diet. We all know protein is an important macronutrient for maintaining muscle, and bodily functions, but its also incredibly satiating so it can definitely help those trying to manage their weight. Last year, we saw the emergence of portable protein snacks like "Protinis" which portioned up sliced chicken breasts into single serve packages, and I think this year we'll be seeing a lot more as protein becomes one of the big health trends.
 10. Low FOD-Map – In 2014 we demonized gluten to death, but in the upcoming months, I think we're going to be seeing a lot more talk about FODMAPs instead. As I outlined in my article on the Gluten Free diet here, experts are now believing that the ailments originally attributed to gluten are more likely a result of issues with FODMAPs (fermentable oliog-di-monosaccharides and polyols). In simplest layman terms, these are carbohydrates in foods that pull water into the gut and may trigger gastrointestinal symptoms in people. Keep your eyes open for lots more blog posts, diet books, cookbooks and food products related to a low-FODMAP diet in 2015.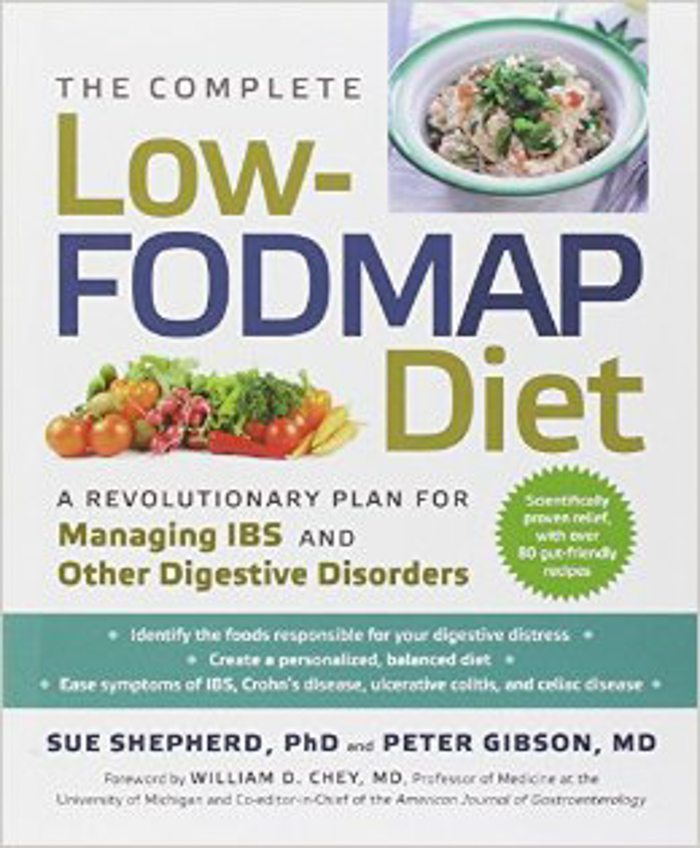 What lingering nutrition trends do you want to see die down and what do you expect to go viral in 2015? Leave me a message on what health trends you'd like to see more of and I'll try to explore your questions in an upcoming blog post or YouTube video. In the meantime, you'll definitely want to check out my latest YouTube video and subscribe to my channel here! Happy eating!
Updated on May 8th, 2019