We've made it through the holiday binge, and now a lot of us are in full blown new-years-resolution mode for making healthy holidays and eating on vacation.  We maybe ate a few too many cookies, or drank a little too much champagne. I myself was celebrating my new engagement, so I can certainly attest to all that. Well, according to a recent survey, one in three Canadians will make a health and fitness related goal this year – a statistic that doesn't seem to be changing any time soon. The challenge for most people after a full on holiday-bender is that we've gotten used to persistent parties and festive feasts every night of the week. A lot of us also use the chilly months ahead as a time to vacation to somewhere warm – myself included. None of this is exactly going to make it easy to maintain those goals. Healthy holidays can be tough.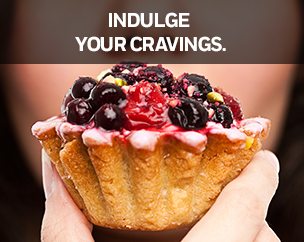 But let's face it. Maintaining a healthy weight and relationship with food is not easy any time of year.  We all have our unique struggles and "hard parts" that has never really been highlighted by mainstream weight loss media. Finding healthy holidays and balance can be one of those hard parts. Well, Weight Watchers' new campaign "Help with the Hard Part" is trying to change all that by acknowledging that the road to health is never linear or black and white. It's full of ups and downs, successes and disappointments, emotions, circumstances and life events, and it's not necessarily as easy as just deciding to eat more or move less. We all have a hard part to overcome, and I like that Weight Watchers is boldly attesting to the complexity of human behaviour and food.
Well one of my personal "hard parts" is having healthy holidays and vacations because I pretty much plan my holidays solely around where I want to eat. Everything else in the day becomes an accessory to the meal. I've come home from many trips (even short ones) several pounds heavier than when I left, and when you travel often enough, that weight can compile and add up.
But I get it. It's really hard to tear yourself away from a container of fresh macarons when in Paris, to not finish that bottle of wine in Florence, or to push away the plate from that pricy NYC tasting menu. It used to break my heart to leave a lone beignet after I waited in line for an hour for a bag. But I'm not the spring chicken I used to be. Every year I travel, I realize I can't just eat non-stop and get back on the plane looking and feeling as fab as I did when I left. The key is to find that balance- that sweet spot with making healthy holidays- where you can enjoy your holiday to the fullest, not feel like you're missing out, but also still fit into your pants when you get home (I have failed to fit into many-a-post-trip-pants in my past).
So as a professional traveller, eater and Registered Dietitian, I have a unique set of experiences that have helped me make it work. So if your struggle is similar to mine, here's my Help for the Hard Part. Check out my top 10 tips for Managing Your Weight on Vacation (and Still Having a Delicious Blast!)
Healthy Holidays and Vacations 101
1)      Listen to Your Body
Before you start your meal, check in with yourself- are you truly hungry or are you just eating because you made the reservation for a certain time or because everyone else is heading to the buffet? I like to start eating when I feel I'm just 3/4 empty- so maybe I am starting to feel my energy levels drop a bit but I'm not shaking or ravenous. If I know I have a meal coming up, then I'll just opt for a snack- something like an ounce of almonds to bring me back up to the half way mark. Then, when it is time for a meal, the key is to try to not let yourself get over the 3/4 full mark. If you find yourself continuously gorging yourself, stop and tell yourself that this isn't your last chance for something tasty.
2)      Find Support Online
If you feel yourself slipping out of healthy holidays mode and into vacation-binge mode, it can be really helpful to look online for some support. One of the best programs I've recently discovered is Weight Watchers, which is now offering a 24/7 Expert Chat support. New and existing subscribers can simply log onto the website or use the mobile app from anywhere in the world to get real time tips, motivation and support from a Weight Watchers Coach who has succeeded on the program themselves. For travelers or busy folks who can't seem to fit in the traditional member meetings, this is a fantastic program for sharing motivation and encouragement – vacation or not!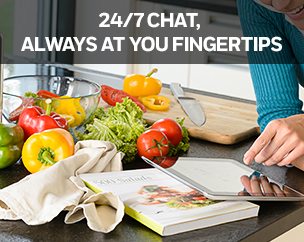 3)      Tomorrow is Another Day of Great Eats
You're excited. I totally get it. You've saved your money, and maybe worked extra hard at the gym to look hot in your bikini on the beach and now that you're finally on vacation, you may be overwhelmed with all the tasty foods around. But rather than think of your vacation as your one shot to get it all in, try reminding yourself that tomorrow is another day of good eats.  If you're full before dessert, no worries. Tomorrow is another opportunity to try that treat and it will taste so much better when you're not too stuffed to enjoy it. Weight Watchers also has some great resources for meal planning that can help you plan out your snacks so you can see how and where they can fit in throughout the week. Healthy holidays can still be super delicious fun holidays.
4)      Get Moving (But Do It Pleasurably)
While you probably are going to eat more (and more calories) than you would normally at home, you also have an opportunity to move more since you're not chained to a desk at work.  That doesn't mean you have to keep up your regular gym-workout routine when you're supposed to be indulging in a relaxing vacation. The key is to change your mindset about being active to one that is focused around pleasure. Why not go for morning runs to explore new neighbourhoods, take long daily walks on the beach, go biking to a lunch picnic, try an extreme sport like rock climbing, or participate in a fun group fitness class at your resort. And as much as you are able, try to walk from activity to activity around your vacation destination. It will save you cab money, burn some of those excess calories, and offer more exciting opportunities to explore. Healthy holidays can mean more adventurous holidays. You can also load all of your activities into the Weight Watchers activity tracker where you can visualize your workouts, track your progress and feel good about all of the extra activity you're getting in.
5)      Make a Must-Taste Bucket List
Change your mentality about vacation food to be about tasting instead of eating.  This is key to some of my best healthy holidays successes. Before you go, do some foodie research to find out what your destination's cuisine is known for and what you've got to try. Then make a list of dishes – I recommend one dish per day you travel – and make it your mission to taste each one on your trip. Need to try an authentic Margherita pizza on your trip to Rome? Seek out the best and make that the eating highlight of the day that can be supplemented by lighter healthier fare. When you focus on tasting food rather than just wolfing it down in excess, you'll be much more likely to enjoy all of the sensual aspects- the smell, the texture, the flavour combinations- and be satisfied eating less.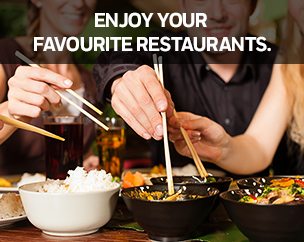 6)      Learn to Cook the Local Cuisine
The main reason we tend to gain weight on vacation is that we're eating out in restaurants morning, noon and night. And of course, dining out is part of the fun, but why not use this as an opportunity to learn about an unfamiliar cuisine? Try to book accommodations with a basic kitchenette so you can start to prepare at least one or two meals a day at your home base. For instant inspiration, browse through Weight Watchers extensive healthy recipe library, and of course, you know I've got plenty of good-for-you goodies right here at Abbey's Kitchen to peruse, too. Whenever I'm on vacation, my fiancé and I always take an authentic cooking class, head to the local farmer's market and try preparing the traditional recipes ourselves. Trust me- your waistline and wallet will thank you for these healthy holidays hacks.
7)      Start the Day Off Right
I find a lot of people operate in daily eating and activity trends, where if they get off to a not-so-healthy start with bacon, hollandaise sauce and pancakes, they have that moment of "oh I blew it, I'm just going to have a full-blown cheat day and start fresh tomorrow." If this sounds like you, plan to start every day of your healthy holidays with a healthy breakfast- something that includes some protein, fiber and healthy fats. One of my go-tos is Greek yogurt with berries and almonds. This combo will fuel your activities for the day and get you feeling great about continuing the daily trend of eating well.
8)      Stock Up on Snacks
Even if you couldn't find accommodations with a kitchenette, find the nearest grocery store to stock up on healthy snacks that don't necessarily require refrigeration. This will save you calories and cash during your trip for those between-meal moments when you just need a quick nosh, but your options at the pool bar or tuck shop are limited to candy, chips and fried foods.  I like to keep fresh fruit, little baggies of unsalted almonds, and low GI protein bars in my purse and room to get me to the next meal. Having healthy snacks are also particularly important to helping you manage hunger between meals so you don't attack the bread basket in a hangry fit when you're out to eat.
9)      Watch the Liquid Calories
Now, this is definitely more of a concern at the all-inclusive resorts then at traditional hotels, but regardless, it seems that any time is a legitimate time to drink when you're in holiday-mode. The problem (well, aside from hangovers) is that a lot of sugary cocktails (especially the creamy frozen ones) can have as many calories are a decadent dessert, not to mention they also usually tend to lower inhibitions to curb eating before you're stuffed. That doesn't mean you need to be a total Debbie Downer on healthy holidays and never have a little celebratory somethin'-somethin'. It's all about pacing yourself and stretching the smallest amount of liquor throughout the longest amount of time. One technique I use is to have a glass of water between each glass of alcohol, or alternate sips of liquor with sips of water. Another sneaky tip is to order a wine "spritzer" which will cut the calories in half by substituting half of the wine with soda water.  And irrespective of calories, the most important thing is to drink responsibly and be safe- know your limits and know when to call it a night (or day, for those in hardcore vacation mode.)
10)  Be Kind to Yourself if You Do Gain Weight
Whether you listen to 1 or all 9 of the previous tips, and you come home to notice you've still gained weight- take a breath and let it go. It's your hard-earned holiday, and just know that if you had denied yourself any more, you may have gone home disappointed in the experience. Happiness is more important to health then what registers on the scale. Your healthy holidays should be special experiences remembered for the fun, flavours, friends, and family – not for the guilt and anxiety over food. Enjoy every minute of it, and then get back to your normal routine at home without trying to overcompensate for any perceived damage done. The most damaging place you can put yourself is in a state of perpetual binging and restricting, so ease your way back into those healthy moderate habits you can sustain all year.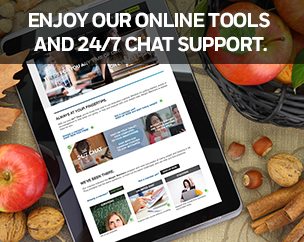 Hey, maintaining a healthy lifestyle isn't always a care-free vacation- it's certainly not as easy as celebrities make it look on TV or in the magazines. But I think it helps to have this real-life struggle validated by supportive programs like Weight Watchers rather than dismissed as laziness or weakness. We all have our little hard parts in the grand scheme of our busy real lives. Healthy holidays and not so healthy holidays are both going to happen from time to time, but your healthy eating goals should never come in the way of you enjoying your life.  If you're sick of the fairy tale weight loss stories and are looking for some real life support, you may want to check out Weight Watchers website for more information on their new Help with the Hard Part campaign and their 24/7 Expert Chat.
What would help you through the hard parts? Leave a comment below with your struggles.
Disclaimer: The preceding post was developed as part of an ambassador program with Weight Watchers.
Updated on July 20th, 2018