As a Registered Dietitian and a hard-core foodie, I occupy an unusual, complicated and sometimes awkward space. Imagine this very common scenario: I'm out at one of the many food events I frequent throughout the week, probably balancing a glass of wine in one hand and a sloppy taco in the other and someone introduces me as a Dietitian. Damnit!! My cover is blown! What usually comes next is a slew of questions that pertain to the latest episode of Dr. Oz, none of which I really want to answer.
Can I blame people for the overwhelming concern and confusion? Definitely not!  Nutrition is some of the most sensationalized subject matter I can think of, partially because the research seems to do complete back flips every 5 years, and partially because the oh-so-powerful food industry plays a huge role in what findings get heard.
Even despite our rigorous university degrees, internship training programs and qualifying exams, dietitians like myself often find the sheer volume and conflicting stories overwhelming. But unlike the lay person, who is more easily swayed by snappy headlines and daytime TV segments, we are trained to evaluate the literature over time and integrate it with our own professional judgment. So while I certainly don't feel comfortable giving definitive responses to everything I'm asked (there is still a lot of unbiased research to be done), there are definitely a number of myths I can confidently debunk.
I thought I would highlight a few of the Nutrition Myths I'm asked about on a regular basis and a typical Abbey Sharp response.
 "I always buy Multigrain bread because it is much higher in fibre than regular white"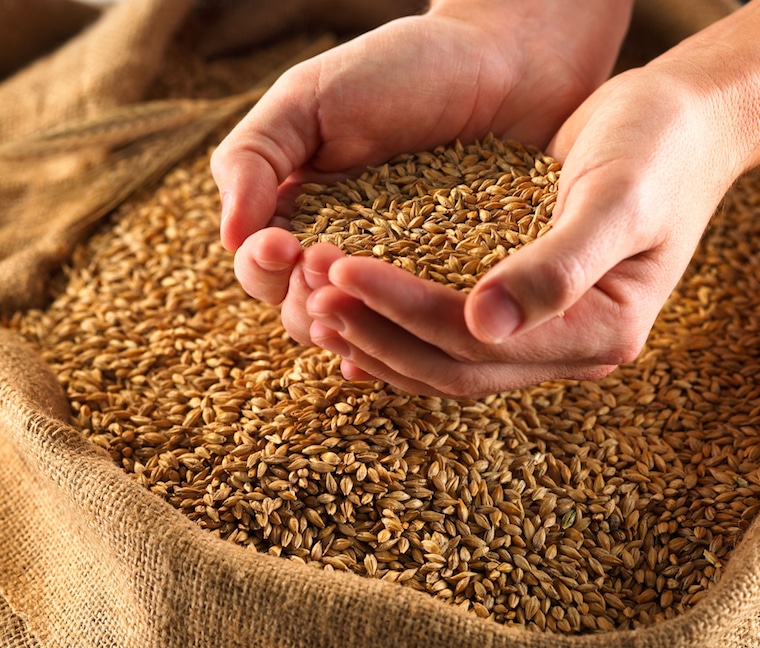 Food marketers are genius and sneaky when it comes to semantics. They know that if you remember to associate the word "grain" with health benefits, that they can probably put any prefix on the word and you'll eat it up in the name of regularity and heart health. Multi-grain just sounds healthy, right? It says to use that in this product, there are multiple sources of that good-for-you grain! But in fact, the word you should be looking for is Whole Grain, which means that it contains the beneficial germ and bran that are otherwise stripped in processing. Multi-grain products may be made up of lots of delicious grains (like barley, rye, wheat and more), but often, none of them contain the whole grain. Always read the ingredients and look for Whole Grain at the top of the list.
 "Gluten is the DEVIL! Gluten free foods are always healthier for you!"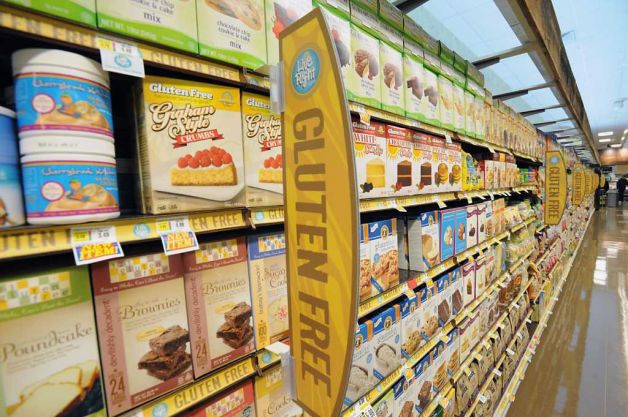 Oh, the old gluten free gospel. Actually, it's a fairly new gospel that we've watched explode over the past few years. What was a very limited diet necessitated by a rare disease (celiac) has now been sensationalized by trendy nutritionists, bloggers and invested food industry folk who haphazardly claim gluten to be the root of all evil (yep, even schizophrenia). Now, don't get me wrong, I really am grateful that the food industry has jumped on board to deliver so many really delicious options for the 1 in 133 Canadians with celiac, and others with diagnosed Gluten Sensitivity, but there is no strong evidence to suggest these products implicated for the general public. The problem is, "gluten free" has become such a nutritional buzz word, it has developed a "health halo" of sorts. That is, when you see those two glistening words, you automatically assume it's a good choice. I bet you didn't know that to accommodate for the palatable properties of gluten, a lot of gluten free products are often higher in sugar, fat and calories and have less fibre than their gluten-packed counterparts.  My suggestion? If you detect you are truly gluten intolerant, see a Registered Dietitian or your doctor for guidance. Otherwise, save your cash, read labels and buy the product that best suits your budget and nutritional needs- gluten free or not.
"Fresh is always best"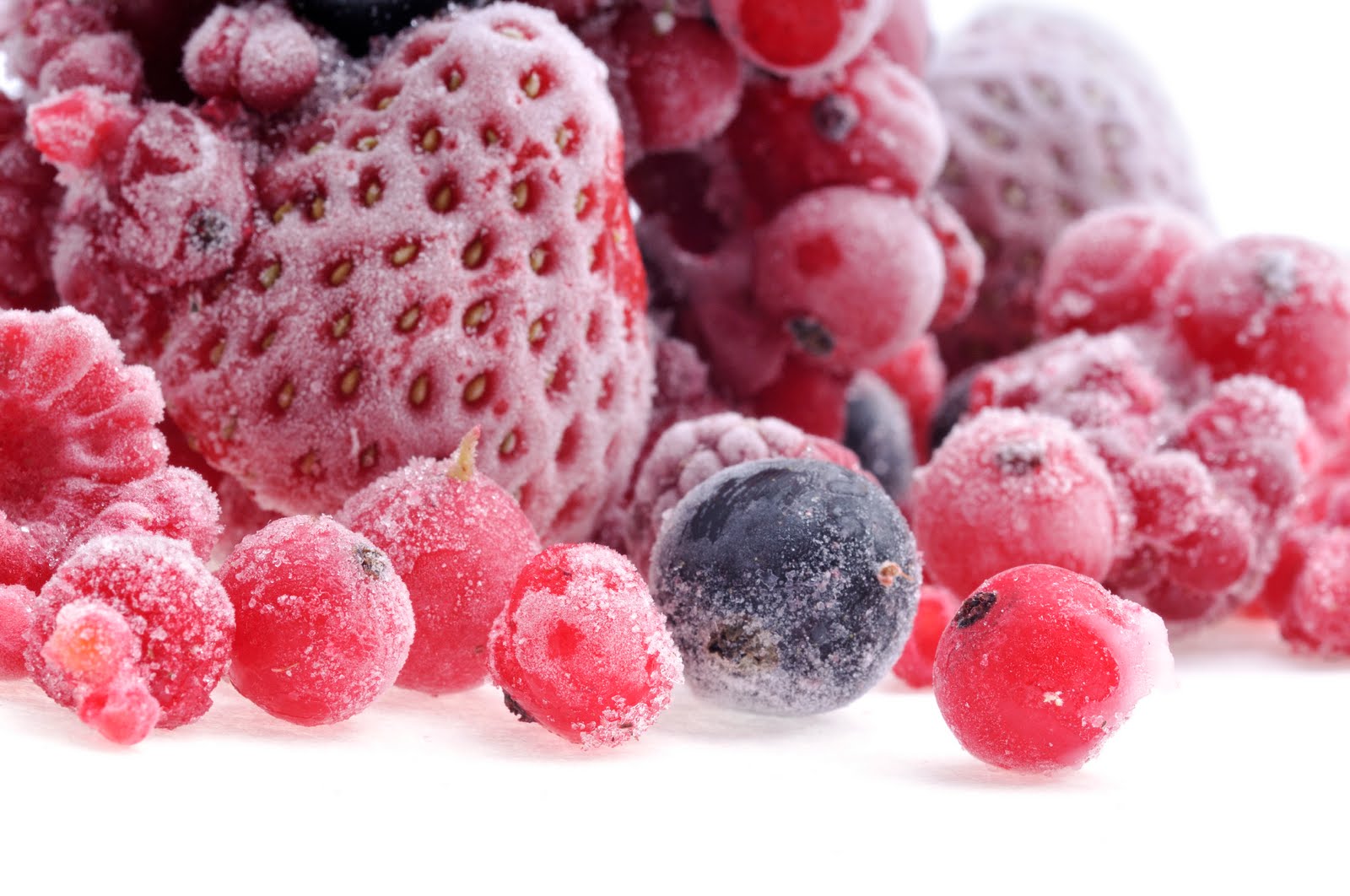 I'll admit it- I am guilty of romanticizing the beauty of fresh produce. Fresh tomatoes, fresh strawberries, fresh broccoli, fresh mango, fresh asparagus- it seems like anything that is fresh is good for you and divinely delish. And of course, all of those things I listed are good for you! But that doesn't mean they're the best just because they're fresh. The truth is, there is nothing better than a ripe Ontario strawberry when its picked and eaten in the same day. But we live in a country where our crop yields are unpredictable, and seasons can be as short as a week! So what do we do? We buy from across the borders. Unfortunately, in order for produce to be able to survive the long trip here, they're picked immaturely, leading to stunted flavour development, and nutritional benefits deteriorating along the trek. In contrast, frozen foods are flash frozen the day they reach full maturity and are picked, locking in nutrition and ensuring maximum flavour. So I say, when you can buy local and in season, go for it. But if you're craving blueberries in the dead of Canadian winter, just opt for a frozen bag.
Like that? Stay tuned for more posts like this one. As long as the industry keeps coming up with cock-a-doodle nutrition stories, I will never run out of myths to debunk.
If you have a nutrition question you would like me to answer, please let a comment below!
Updated on February 13th, 2016