You love kimchi and your partner loves exotic caviar, so why is it so damn hard to get your children to eat a tiny stalk of cauliflower? While I'm not a parent yet, I am a nutrition professional and a hard core foodie, so I certainly can identify with my mommy-friends' anxiety about their picky eaters of children.  Seriously, moms and dads, I have mad respect for your saint-like patience with what must seem like a nightly 5 PM battle.
While I may have a few more years before my own personal experience with the terrible twos, my professional role as a dietitian has lead me to do my research well in advance of having my own picky eaters. My go-to expert on healthy infant eating and feeding is Registered Dietitian, Ellyn Satter, a pioneer in the field and the author of Child of Mine: Feeding with Love and Good Sense. Satter is incredibly well respected in the Dietitian community for her practical, non-judgemental and successful strategies and advice, and I find my own professional POV well aligned with her general philosophies on mindful eating and body positivity.
With specific reference to child feeding, Satter claims that all kids can be picky eaters at the early stages of their life. So while it probably feels incredibly frustrating and you may worry you're doing something wrong, I think it's nice to know it's all completely normal. But does that mean your kid is only going to eat chicken fingers for the rest of their life and you're never going to get to serve broccoli to the family again unless it's drowned in cheese?
As a future parent, I'm happy to report there's hope. I've compiled the top 10 healthy feeding tips for picky eaters using Satter's well-respected model that you may want to pull out of your back pocket at the next dinner time melt down. While no one is promising that your 3-year old will jump at the chance to try caviar or even Brussels Sprouts tomorrow, bit by bit these strategies may help you ease into a more peaceful meal routine.
Satter's Tips for Picky Eaters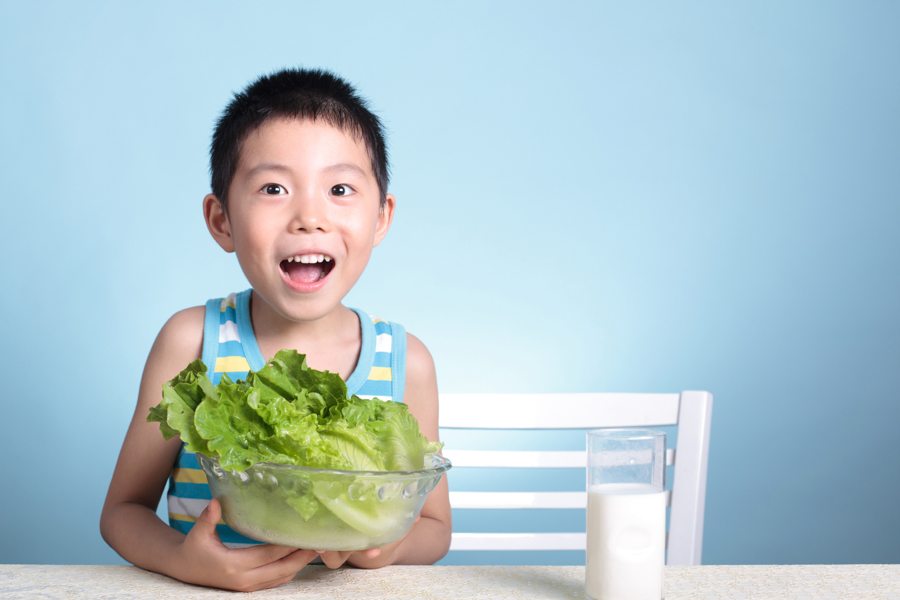 Photo Source: Delta Dental
1. Try & Try Again!
Children can change their minds often- one day they'll appear to love a certain food, another day they will treat it like poison. According to Satter, this is because it can take a child dozens of exposures before they make the grand decision. Even if they don't like it right away, there still can be hope with picky eaters so give it another try on another day. I'm a great testimony of that hope. Just ask my mom- I grew up on an almost exclusive diet of hamburger helper and superfries, and look at the foodie I grew into!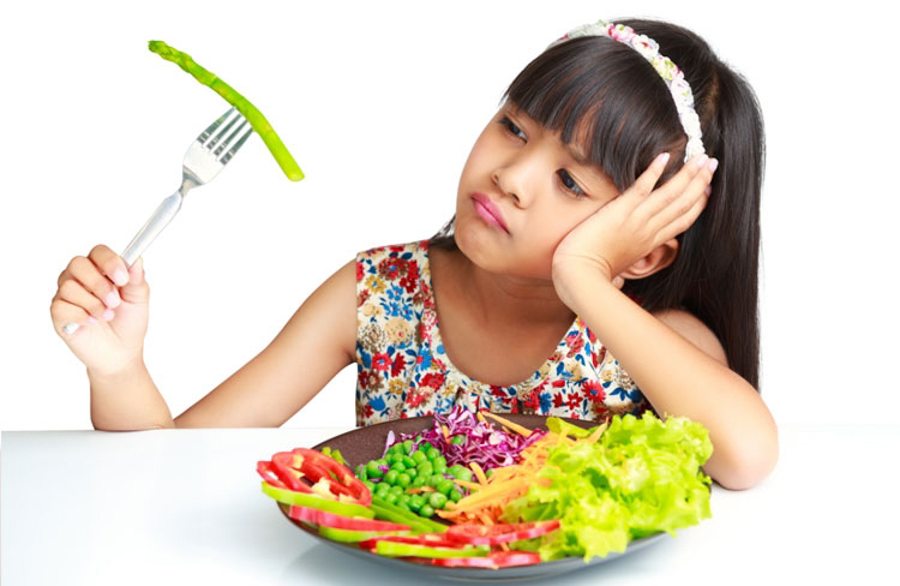 Photo Source: Women Daily Magazine
2. Quit Piling on Pressure
When tackling tricky foods like vegetables, try to change your goal from having your picky eaters just eat them to having them actually enjoy them. I know, I know, that sounds a bit idyllic, but research suggests that excessive dinnertime pressure is actually associated with childhood picky eating. Instead of pushing and making the dinnertime experience feel like a strain for your young ones, try making the food in question attractive, available and even pleasurable. In a less strained and stressful eating environment, your kids may feel more comfortable to ease their way into accepting new foods faster.
Photo Source: Altsantiri
3. Stop Catering to Every Palate
My poor momma was a notorious "short-order cook" who made us grilled cheese sandwiches when us picky eaters weren't feeling the regular meal. I know she's not alone. Satter suggests that exclusively feeding your kids foods they readily accept won't help their palate grow so it's certainly not suggested that you ever limit the menu to only foods you know they like. I know, I know, that's easier said than done. It's easy to worry that if you don't feel them their favourite meal that they gobble up, that they may not get the nutrition they reall need. But believe it or not, kids are actually incredibly resilient and intuitive. Even most picky eaters inherently know and will eat the right amount of food they need to thrive and grow at the right speed for them. Stick with one shared meal that includes both familiar and unfamiliar foods for your child, so they can encounter new tastes and learn to love them with multiple exposures. And if all fails, they will have some of the familiar foods that they enjoy to satisfy their appetite.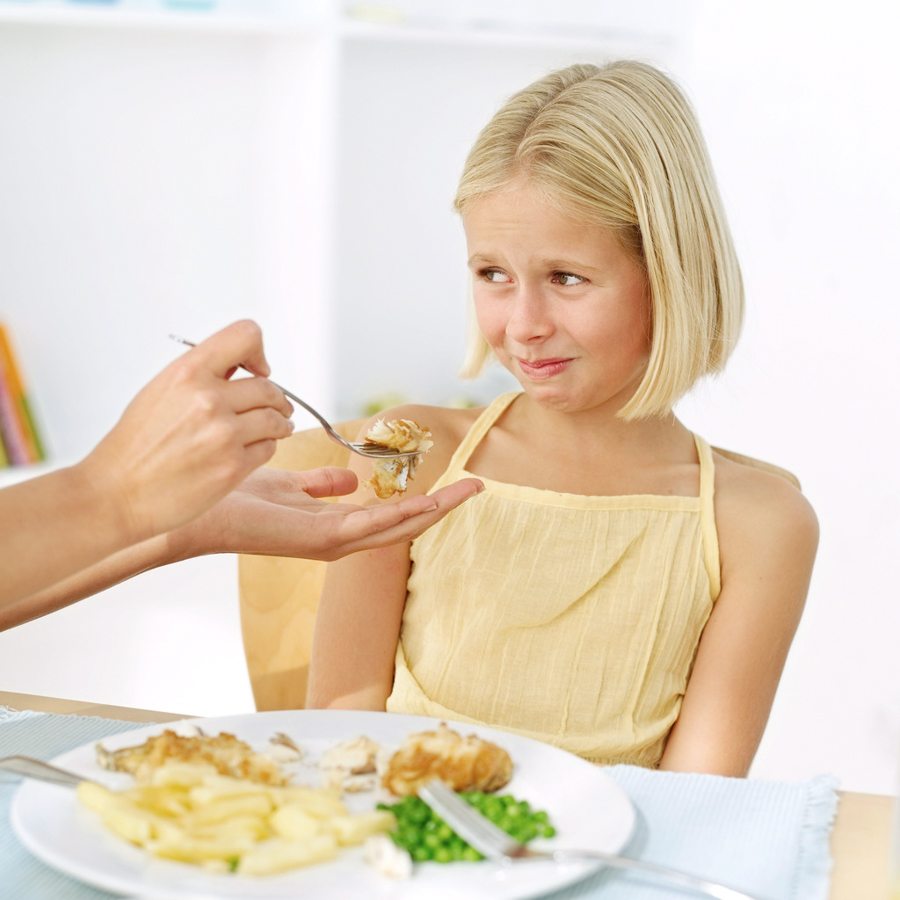 Photo Source: The Mom Initiative
4. Let Go of Bribes
I'm sure a lot of us were raised being told that as long as we ate our carrots then we could have an ice cream, or that we couldn't leave the dinner table until we've finished our plate, but insisting and bribery won't solve the problem. I know it's hard to trust picky eaters who occasionally think it's a good idea to put a pink Highlighter in their mouths, but we have to trust that those little rascals are actually quite capable of listening to their bodies and naturally making smart decisions when it comes to healthy eating.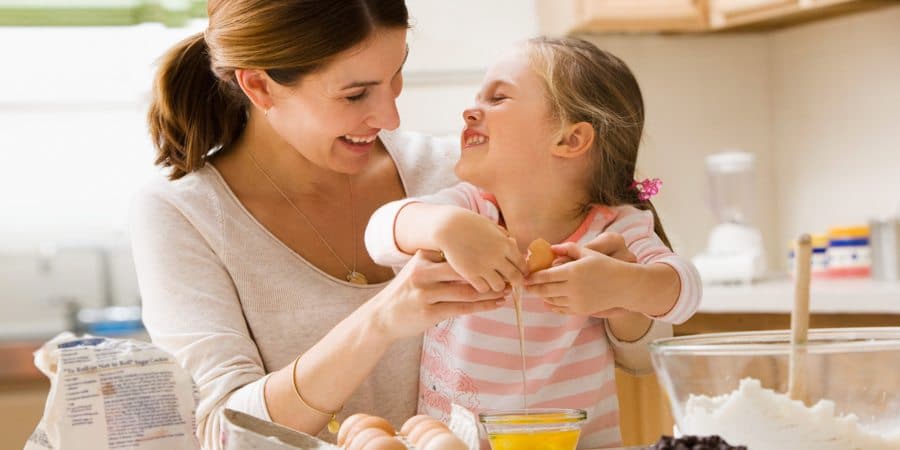 Photo Source: Get Your Fit Together
5. You Don't Need to be Sneaky
As mentioned earlier, inclusion of numerous new foods into a child's diet is a positive step, but Satter does not agree with "sneaking" foods into the diet. For example, we've all read those cookbooks that encourage parents to puree vegetables into drinks, casseroles and pies (ie. Deceptively Delicious by Jessica Seinfeld). Hiding those offensive ingredients can actually disrupt the trust between parent and child, and your kids will quickly catch on and refuse to eat. It also paints certain foods as "gross" foods that need to be disguised and other foods as "yummy" foods that need to be restricted. These dichotomies are a recipe for a distrustful relationship with food that can have life long implications. It's really hard for us adults to change this good food/ bad food dichotomy, but trust me, it will lead to healthier relationships with food for us all. Be open with your child regarding what's on their plate, even if they are picky eaters, and they will likely learn to like the food item with multiple, repeated exposures. If not, no biggie, there are hundreds of other foods to try.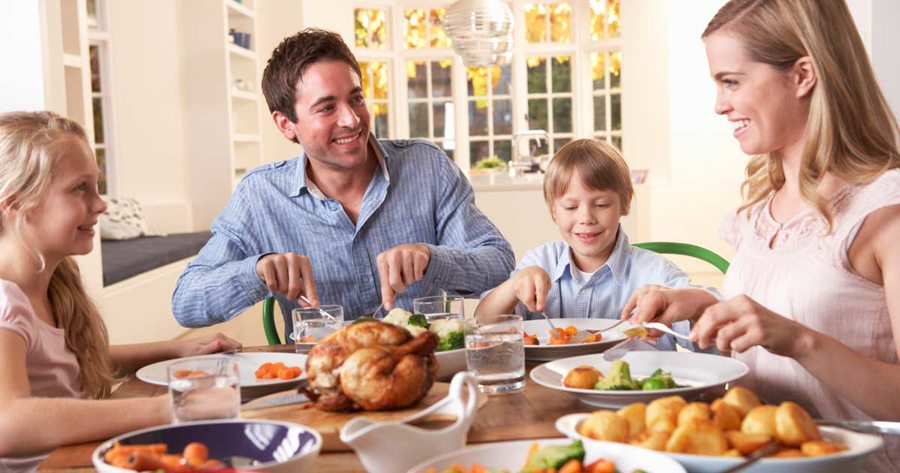 Photo Source: Mercola
6. Don't Obsess over Weight
Society has (unfortunately) taught us that body weight is a measure of health, so if our child is bigger or smaller than most of their peers, it's easy to worry that there's something wrong. Believe it or not, but in a lot of cases, there may not be any sort of problem to worry about at all. Satter suggests we shift our focus from our child's body weight to just ensuring there's a range of foods available and then it's essentially our children's job to grow into the body that's intended for them. The most important thing is to not make a big deal out of it. Try not to label foods, and deprive anyone (including yourself) of the "bad" foods (if you're child is on the larger side) or force them into eating past their comfort level (for those with smaller appetites). The key is to trust that your child will find their own happy weight through eating an amount that is right for them at that time. And if you are worried about your picky eaters' weight, speak to your pediatrician or a pediatric dietitian to just ensure your child is working along their own track.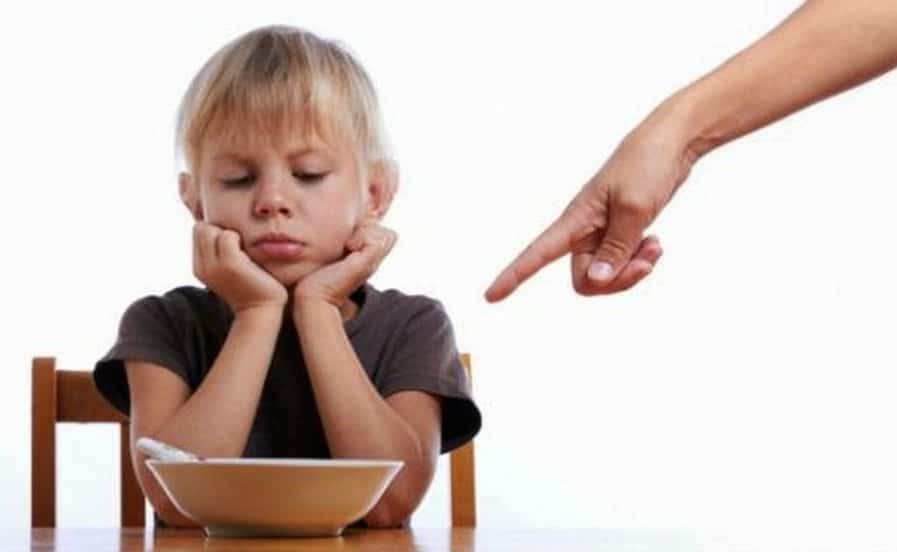 Photo Source: Ummi-Online
7. Focus on Good Manners
Let's be honest, you may not always win the dinnertime battle, but you can always use the meal as an opportunity to teach your child how to behave at the dinner table. For example, when they don't like what's served, encourage your kids to say "No, thank you" instead of "YUCK!" When picky eaters are able to stay calm and polite at the dinner table, even if they are refusing to eat food, they will be better able to gradually ease into trying unfamiliar foods.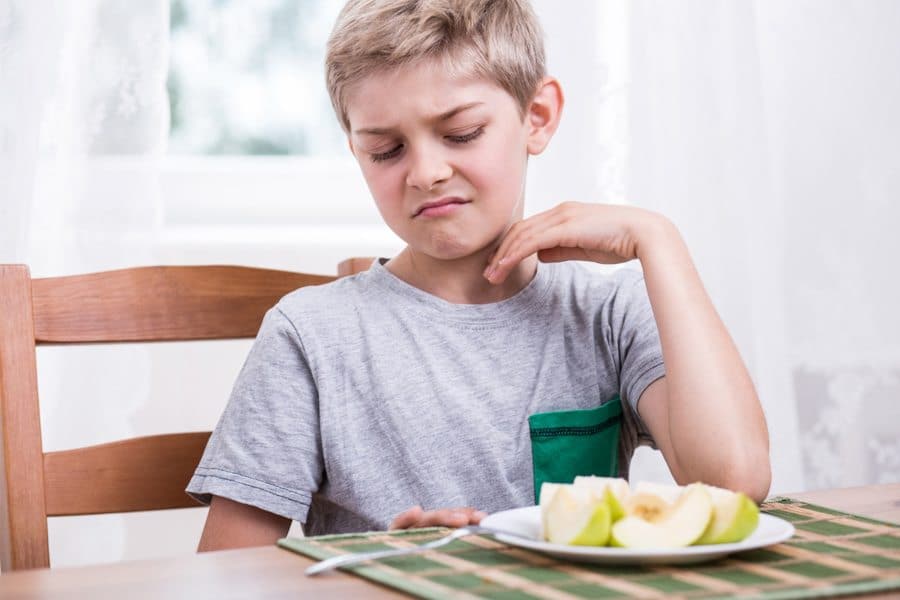 Photo Source: Superlife
8. Don't Forget to Enjoy Meal Time Yourself!
In the words of Satter, "the cook has privileges!" Putting the time in to prep a delicious meal needs to be rewarding for everyone, including yourself! While I can only imagine the stress of it all, it's important to try to take the time to sit down and enjoy the meal you have worked so hard to put on the table. As a role model, your children will feed off the positive pleasureable energy, so if they see you in a pleasant state enjoying your steamed broccoli, maybe even picky eaters will enjoy it too.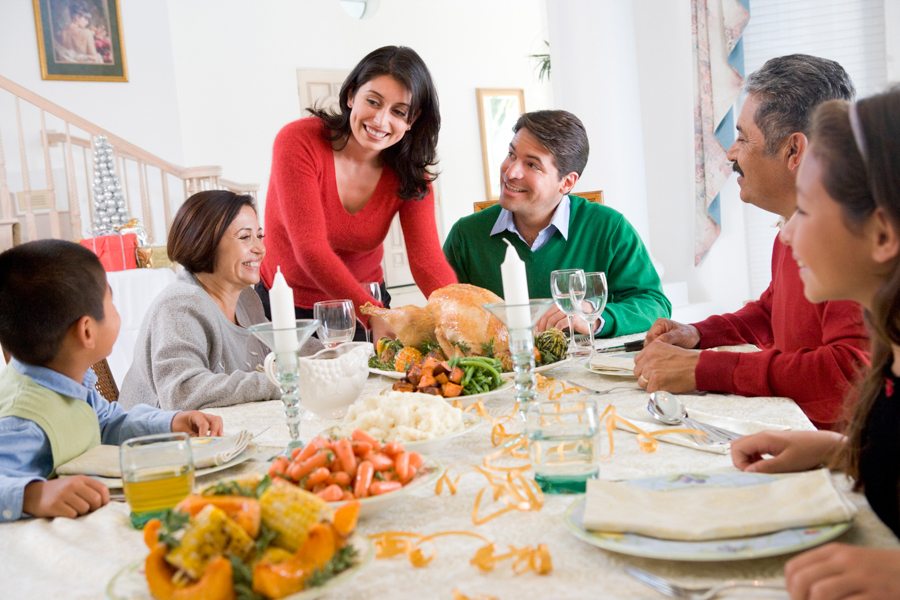 Photo Source: Life Hack
9. More Snacks Don't Equal Meals
Hey, we all like snacking, and kids (especially picky eaters) do too. But try to resist the urge to automatically give a snack the moment your child expresses they may be peckish (especially if they skipped the main meal). You want your kids to have some sort of appetite for mealtime (so that broccoli at least has a chance!), and let's be honest, most of the popular snacks tend to feature flavours kids are already familiar with and enjoy (ie. crackers, cookies, cheese etc.) Instead of always coming to the rescue with a snack, try to carve out meal-time structure. This helps build anticipation and appetite for a sit-down meal with foods that they are familiar with and unfamiliar with, increasing their exposure to the "foreign" foods. And if they do want a small snack, make sure it's a sit-down snack so they learn how to behave mindfully around food and you can maintain structure in your feeding schedule.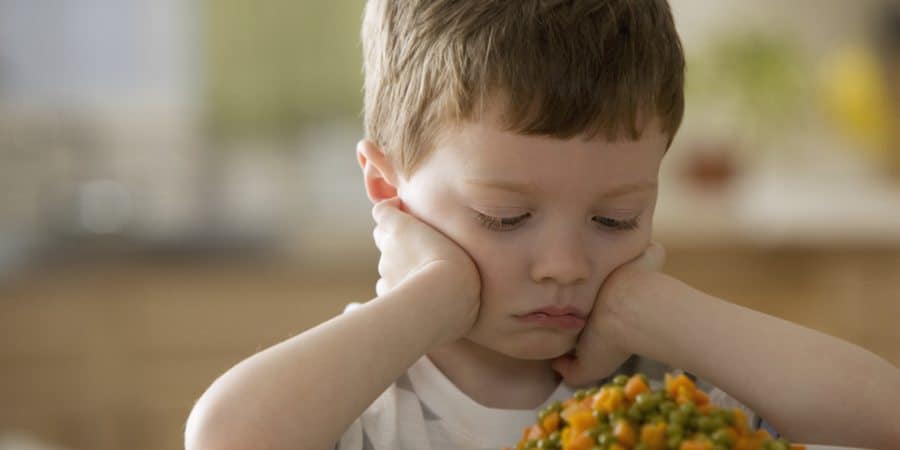 Photo Source: Huffington Post
10. Enjoy Family Time!
Keeping family meals habitual is a key strategy to maintaining structured mealtime procedures and offers a range of important benefits. For example, research has linked family meals to reduced risk of obesity, possibly because the food is more healthful, but also possibly because siblings and parents can lead younger family members by example. When kids see their role models enjoying unfamiliar foods, they may be more quickly accept them so try to make family meals part of your routine.
THE BOTTOM LINE ON PICKY EATERS
Putting trust in picky eaters is not just hard, it may at times even seem completely nonsensical! I just read a facebook post about someone's kid who used the vacuum to clean up dog poop. So.. yah, I totally get the concern. But I think the same way that I can't really know your body's needs the same way you know and understand them, we need to understand where our job ends and our little ones take over. Satter suggests that your job as a parent is simply to provide a variety of nutritious foods to your child, and a supportive environment for them to enjoy them in. Your child's job is to determine how much, and maybe whether or not to eat at all. This is what Satter calls the Division of Responsibility of feeding, which I highly encourage parents or parents-to-be to read more about here.
I've accumulated these top 10 tips for picky eaters from closely following Satter's teachings and readings over the years as a dietitian, but they really just scratch the surface. Satter's website is a gold mine for new (or repeat) parents who want to find some peace in the dinner time routine. If you're already struggling with a picky eater or perhaps are preparing for that phase in your life (and dreading the dinnertime struggle), check out Satter's website and resources here.
Collaboration by AK Nutrition Student Martina Luketich 
Updated on May 8th, 2019