March is officially Nutrition Month with the theme this year being healthy work-day eats. Considering so many of us have a long commute to work, I wanted to zero in on the challenges of finding healthy car snacks on your commute. You're tired, you're bored, and whether you rushed out of the door in the morning without breakfast, or are riding home already starved, there's a good chance you'll overeat the moment there's food in sight. The best between-meal snacks are Low GI foods that release fuel gradually to prevent insulin spikes, and as a result, can help you manage your weight and hunger. This effect is even greater in combination with protein, fibre and a little healthy fat.  You also want to make sure your snacks are mess-free, portable and odour-less. Things can get complicated pretty quick when you're juggling soup with a bumpy train track.
Top Low GI Foods
Apple with Almond Butter & Cinnamon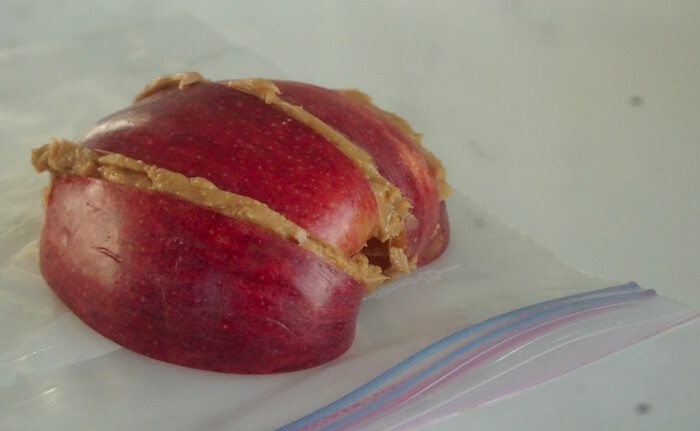 Slice 1/2 an apple into wedges, spritz with lemon juice to prevent browning and smear with a tablespoon of almond butter and a sprinkle of cinnamon. This is one of my favourite low GI foods!
Low GI, 6.5 g fibre, 4 g protein, 8 g fat, 190 calories
Chili Spiced Chickpeas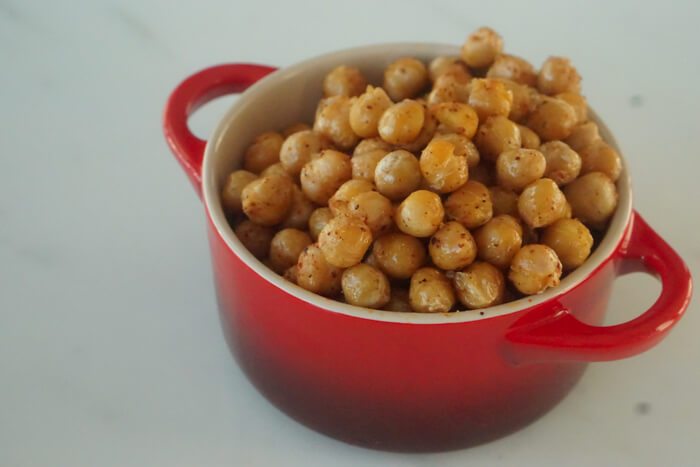 Toast 1/2 cup of chickpeas in a hot skillet with a tsp. of olive oil and sprinkle with sea salt, chili powder and cumin.
Low GI, 6 g fibre, 7.5 g protein, 4.5 g fat, 175 calories
SoLo Energy Bars
And finally, for the days I don't have time to prep a snack, I always keep a few of my favourite, SoLo Energy bars on hand. I rarely recommend energy bars because most on the market have so much refined sugar they're practically candy bars. But woah, talk about low GI foods, folks. I like these SoLo bars because they have protein, fibre and are certified as the first low GI bar on the market so you'll have the energy to get through your commute and even a post-work session at the gym. I've managed to find a bunch of flavours all over at the pharmacy, health food or grocery store and trust me, they all taste just as good as that sugary candy bar.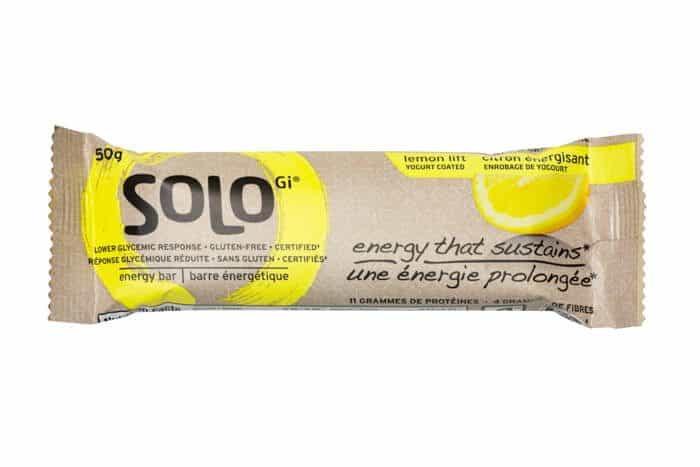 Low GI, 4 g fibre, 13 g protein, 7 G fat, 200 calories
So before you hop on transit tomorrow, make sure you're primed with one of my 3 top commuter snacks to help you travel healthier, happier and hangry-free. You can watch our Youtube video on Low GI foods here!
What are some of your favourite low GI foods for taking on road trips or in the car? Leave us a comment below with some of your top ideas!
Updated on August 12th, 2019