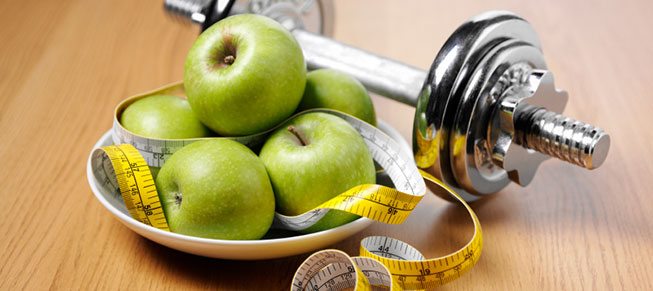 Photo Credit:elitemed.ca
When people meet me and I tell them I work in food media, they usually look at me in an absolute state of bewilderment before asking- "how are you not fat?" This is by far the most commonly asked question I am asked, followed by "what does food media mean?" and then "oh, cool, so then what's your favourite restaurant?" For some reason, telling people that my life revolves around food conjures up a knee-jerk response about my not being "fat", usually followed by some sort of apology for their own size. (Side bar, guys-I don't think about your body anywhere near as much as you apparently think about mine so save me the justifications for your own personal choices).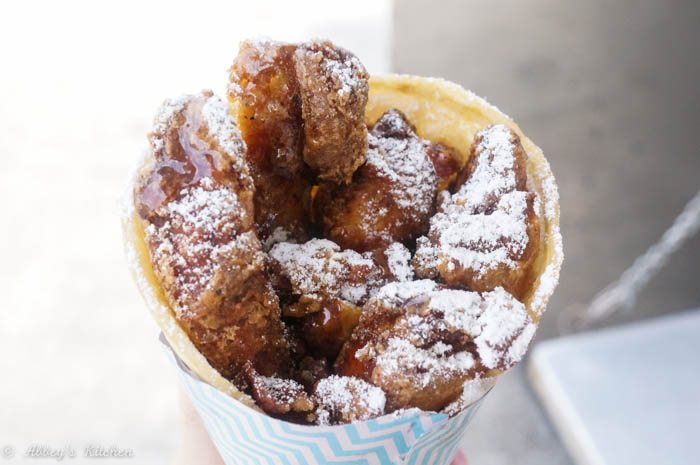 The truth is, I'm not a teenager anymore- my body can't just magically incinerate all of the boatloads of crap I used to load into it in elementary school when I was thin as a pin yet ate fast food most nights of the week. Now, I have to think a little harder about the balancing act that involves the poutine, cupcakes, cocktails, and deep-fried cheese-stuffed goodies my work sees gets to my lips every week. And apparently, that's really fascinating to people because I hear comments on my weight in the context of my appetite nearly EVERY-FREAKING-DAY.
So the next time someone asks me how I "do it", I thought I would simply direct them to my blog where I will now share my "secrets" to finding moderation-success. I also figured that I wasn't the only one with these stories- I have a ton of food media colleagues who surely get asked this question too and whom I know have their own tips and tricks for balancing things out. Note- I'm not about to prescribe any sort of weight loss plan for the masses. My daily diet is likely quite different from most of my readers simply because you're daily schedule doesn't revolve around free food and drink. Furthermore, for me at least, what I am going to tell you is simply me doing my best to balance things out. Since beginning full time work in food media (2 years ago) I have gained about 15 lbs (though 75% of which is muscle) so unfortunately, you can't always outrun your fork. Having said that, I personally am in the healthiest place of my life. I love my job, I love to eat, I never feel deprived or guilty, and I enjoy my activity. I don't make myself crazy about the giggly bits I didn't used to have if the pleasure I experience through food is so great.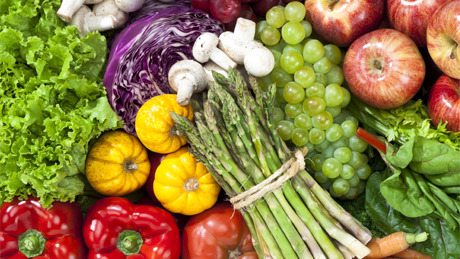 Photo Credit: coursera.org
So I figure that there are some people who ask me the "why are you not fat" question who are just trying to make friendly conversation and there are some people who are genuinely curious about exactly what I do to eat EVERYTHING-YOU-SEE-ON-THIS SITE and fit into all of the 1950s-style dresses in my wardrobe (spoiler alert- I don't actually fit into all of them anymore ). For the former bunch, just know that I would rather talk about ANYTHING ELSE but my body and/or my objective level of "fatness", and for the latter, I have written this piece. I'll try to be as specific as I can.
 First of all, I invested in a good pair of Spanx. I swear by those things for some of my more svelte silhouette dresses but don't bother when I'm indulging at foodie-events because y'all know there's no place for any food in those. Hello, baby-doll dress.
 On Monday, Wednesday and Friday, I am all about my early Boot Camp class at Evolution fitness in Yorkville. Starting at 6:30 AM, we do a variety of group exercises that include the TRX, the body weight gravity machines (my favourite!), interval running, free weights, and usually there's at least a few sets of my arch-nemesis- burpies. Uh, but I get through it.
 My trainer, Jeff, also comes to see me the other 2 days for 1 hour personal training sessions. These are pretty much all weight training so I'm getting pretty strong.
 I also big on cardio- I actually can't sit still. I aim to get in a total of 18,000 steps minimum every day- this is usually done by a combination of walking anywhere I can (on weekend's we go on long 2 hour walks as a couple, and I try to walk to meetings and restaurant events) and interval training on the treadmill (usually at least an hour per day). Because I have a gym in my building, it's easy enough to split up workouts to do a little in the morning and a little mid-day after lunch.
 Food-wise, I eat small meals every 2-4 hours that are largely based around protein and fibre. Lately, I have been trying to replace my fruit snacks with something that has protein in it- for example, rather than having a whole apple, I might have half an apple and a Greek Yogurt container.
 Any meal that I am not "working", I try super hard to keep it healthy. Most of our dinners at home now include about 4-5 oz of lean meat cooked with minimal oil, lots of various vegetables and a small amount of fibre-rich carbs like Quinoa, root vegetables, beans or legumes (for a double dose of protein). I like to "bulk up" my starch servings by mixing them with wilted greens or sauteed veggies like zucchini, bean sprouts, or bell peppers. Adding lots of spices and herbs are key to getting away with using less oil.
 When I'm at food events, particularly ones that offer passed food or pop-up booths with unlimited food (aka. not a sit down meal), I always only try 1-2 bites (okay-three if it's really good and I will finish it if it's a really good dessert) and then either give it to a friend (my preference, of course) or throw it out if I have to. I know it sucks to waste food, but my body isn't a trashcan either, and it would be disastrous if I tried to finish everything I had to try.
 Finally, I try (try is the key word) really hard not to drink too much alcohol. Believe me, it would be easy to drink 4 cocktails each night I'm working but I try to limit myself to no more than two full drinks- ideally, less than that. No matter what, I aim to have at least 5 sips of water for every 1 sip of alcohol. That's usually how I pace myself.
Take a peak at how local Toronto food media find a way to salvage their health while staying in their happy foodie place.
Andrew Dobson of Dobbernation Loves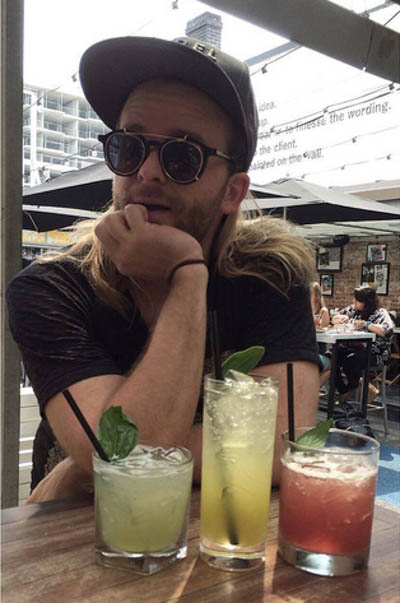 I found myself eating out at 10-15 restaurants a week regularly over the past 2 years and felt my life was getting unhealthy so I decided at new years when I was making my resolutions to make a change. I now move away from writing stories on "the culinary scene in Denver…etc…" to showcasing restaurant experiences in travel stories complimented by wellness (spa) and adventure/outdoor activities (walking tours, waterfall hikes, kayaking etc…). As a general rule of thumb, I try to eat with a group so we can share and sample more dishes, never feel obligated to finish a dish especially if a chef wants to showcase a breadth of their menu in one sitting. I also visit the gym 6 days a week and have implemented this regime into my every day life to keep my weight healthy. In Toronto during the Fall, Summer and Spring, I cycle everywhere which allows me to burn calories before and after dinner!
Nicki Laborie of View the Vibe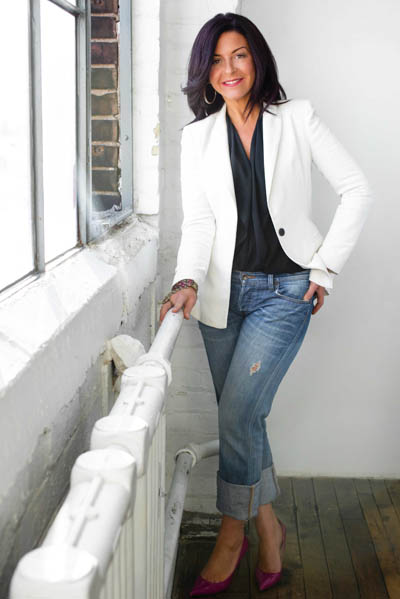 Staying healthy in our industry can be tricky, but for me, it's all about following a healthy habits at home. I may eat out 3-4 nights a week at various events or restaurants, but at home I eat clean and make sure to work out 3-5 times a week. Every morning I make a green smoothie and I live by the rules of no carbs, no dairy, no sugar and when attending tastings, I limit myself to tasting a dish vs. eating the whole thing. Portion control is key and doing a cleanse every so often certainly helps reset my body!
Pay Chen of Newstalk 1010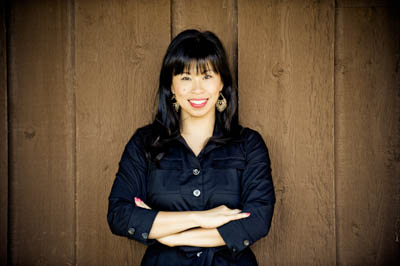 I often eat kale for breakfast (I know, I know…roll your eyes), by either adding it to a smoothie, or throwing it into a pan with an egg. This way I get some vegetables early in the day. I also work out about 5 times a week. It doesn't show and I'm aware of that. The pounds have been creeping up more quickly in my late 30's so I run and lift weights to try and slow down the weight-gain.
Clara and Monica of The Food Sisterhood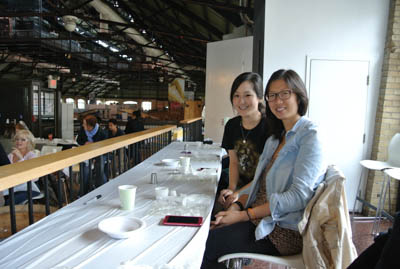 We both tend to overindulge at food events so we try to balance that out by eating salads or healthier options at home. We like to keep frozen grapes available to snack on whenever we have cravings for anything sweet. We also try to hit up the gym or walk as much as possible to get a decent amount of exercise in everyday. Also, people tend to comment on how fast we walk.
Yvonne Tsui of Th3HungryCat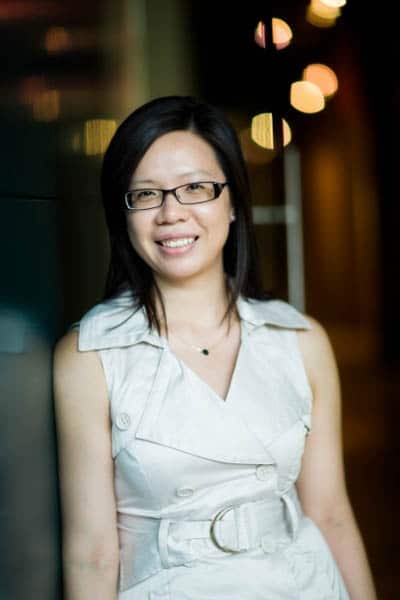 The 3-bite test. If after the 3rd bite I am still gaga about the dish, I will eat more. If not, fork goes down. Also, my mantra is "eat for flavour." Perfect example – rich Belgian chocolates versus a Kit Kat bar. I don't think anybody can devour an entire box of rich, Belgian chocolates, but a Kit Kat bar can be easily consumed in its entirety.
Stella Yu of Food Junkie Chronicles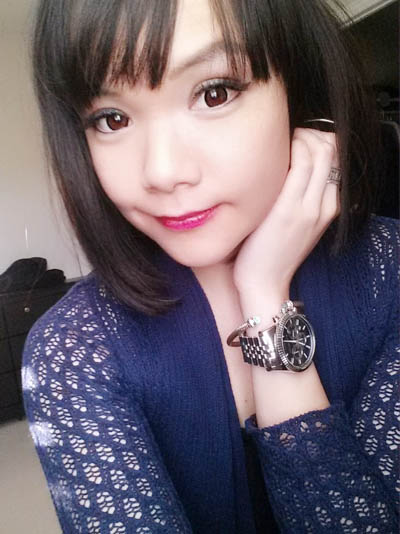 I try to eat dinner early so I can finish by 8 pm. I also limit myself on sugary cocktails…those calories really creep up! I eat lots of fruits as well.
Nick Lee of Best of Toronto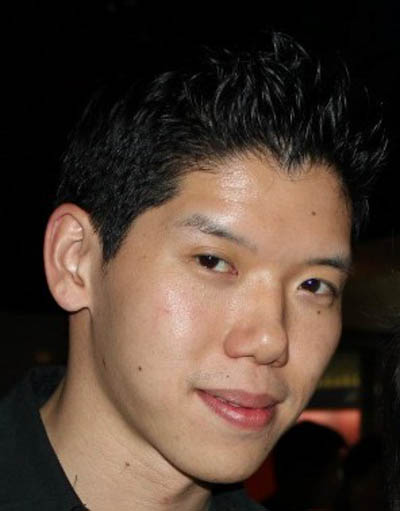 At food events and tastings I try to minimize my carb intake – for example, with sliders, I'll just discard one bun and enjoy an open-faced slider. Water does wonders, as we all know. I try to make it a habit to drink it as often as I can, wherever I am. The more water the better.
Liora Ipsum of BlogTO
I know from experience that 3-4 hours a week in a gym or class is best way for me to keep fit, but my summer schedule hasn't allowed for this which means I'm relying on my bike to get me where I need to go and to keep me active. When it comes to eating on assignment, I try to only eat a few bites of what I have to. If I'm at home, I cook for myself from scratch and eat really plainly, lots of salads, cereals and yogurts. I also get organic produce delivered directly to my door so that when there's "nothing to eat", really there's something healthy around.
Ama Scriver of Fat Girl Food Squad
Being a food blogger isn't a bad gig. Getting to eat some of the richest and most delicious foods almost every night of the week is pretty fantastic but it can affect your general health and well-being. Since many nights, we are served multiple courses, I won't eat everything if I don't have to. Toronto is a pretty fantastic city for walking and I try to do that as often as possible rather than taking the TTC. Also although alcohol is offered many times (gratis) at restaurants, I have tried to cut back on my in-take (for many reasons including health and wellness) and stick to Toronto's finest tap water. If my week's allow for it, I will try to get out to a spinning class – which I absolutely adore. But more often than not, I have to be aware of what I'm putting into my body and being conscious of what is good for me.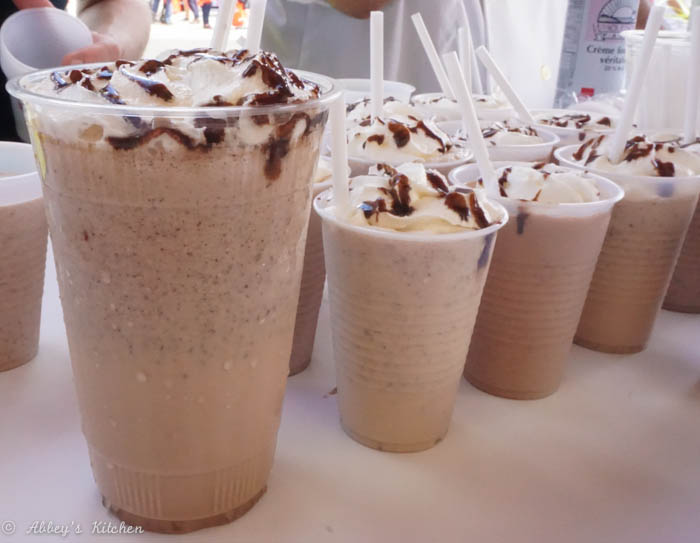 Do you have any great tips for maintaining your foodie lifestyle while maintaining a healthy balanced lifestyle? Leave them in the comments section below!
Updated on May 8th, 2019