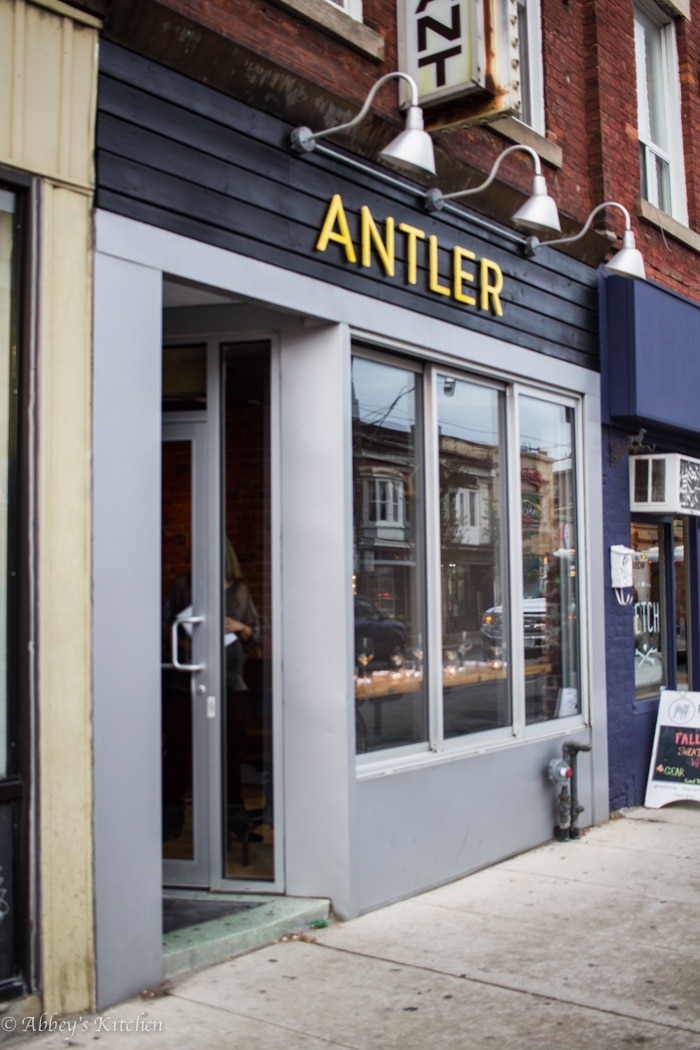 I first met Chef Michael Hunter when I was doing Zane Caplansky's radio show about organic sustainable food. Michael was hosting a unique pop-up dinner featuring animals he had hunted and butchered himself. The concept was pretty cool in itself, but it was made even more rad by the fact by his fortunate last name.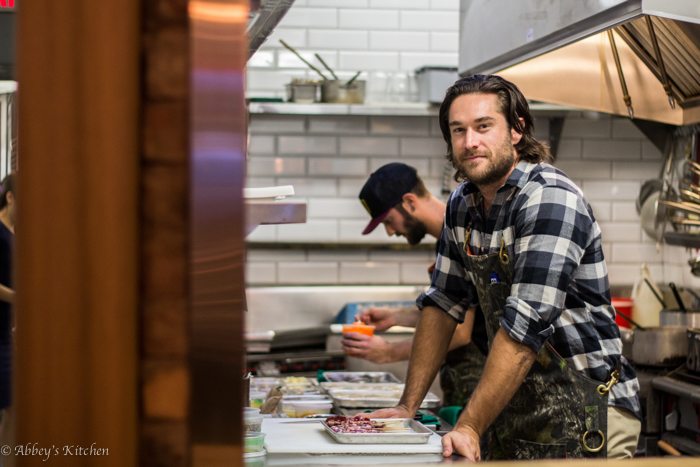 After months of planning, Chef Michael transitioned from pop-up to full blown restaurant, partnering with Chef Jody Shapiro for the opening of Antler Kitchen & Bar at Dufferin and Dundas. Antler focuses on inspired Canadian cuisine with regional ingredients like gorgeous game meats and wild mushrooms hunted and foraged close to home.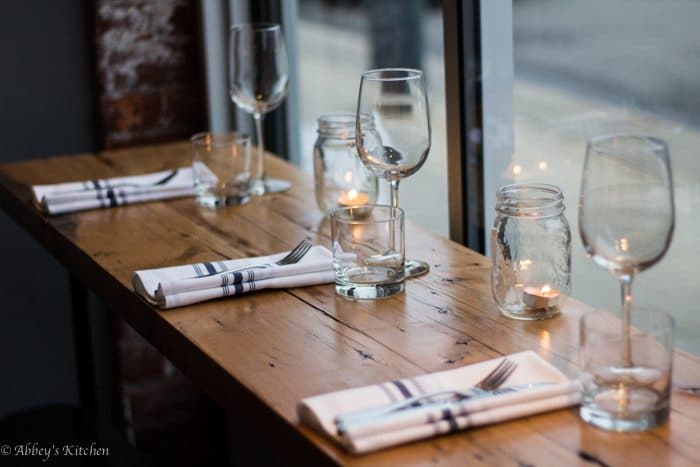 During a blogger media night, we kicked things off with their signature foraged cocktails that bring the flavours of the forest to your table.
Foraged Cedar Gin Sour
Cedar Infused Gin, Lemon, Simple Syrup and Bitters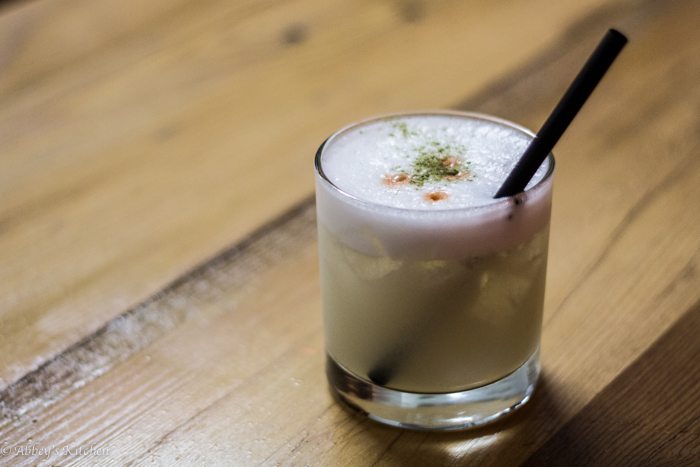 The Kordonis
Gin, House Made Beet Puree, Foraged Sumac and Basil Simple Syrup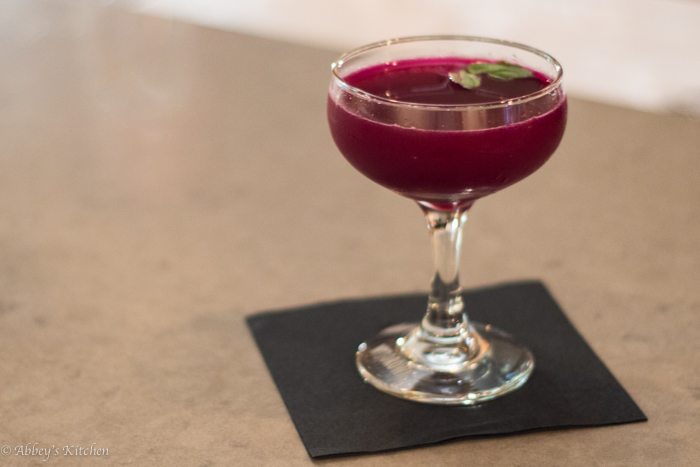 We had a chance to try most of the snacks and appetizers on the menu. The Wild Mushroom Tarte Tatin was definitely a crowd favourite!
Duck Heart Yakitori
Charcoal Grilled, Sweet Soy Glaze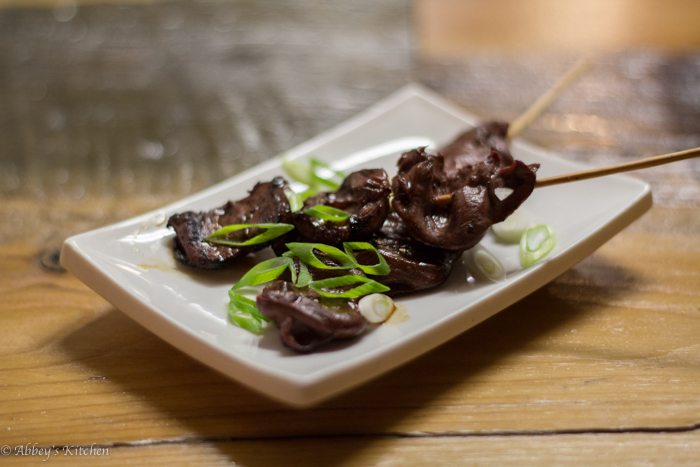 Wild Boar or Sweet Potato Gyoza
Steamed and Pan Fried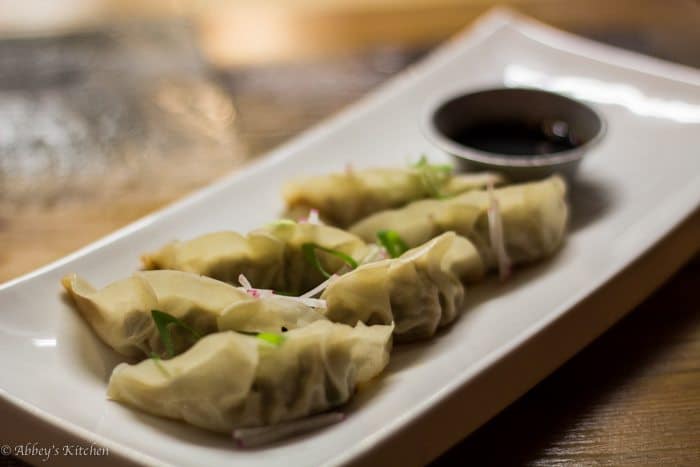 Wild Mushroom Tarte Tatin
Caramelized Onions, Foraged Mushrooms and Puff Pastry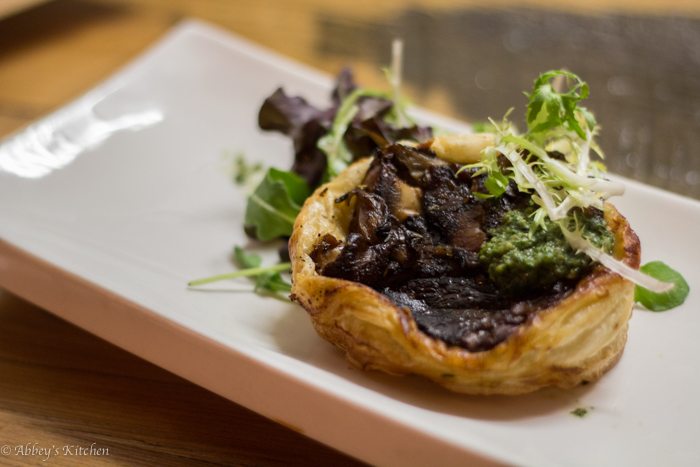 Jamaican Venison Patty
Served with Spicy Dipping Sauce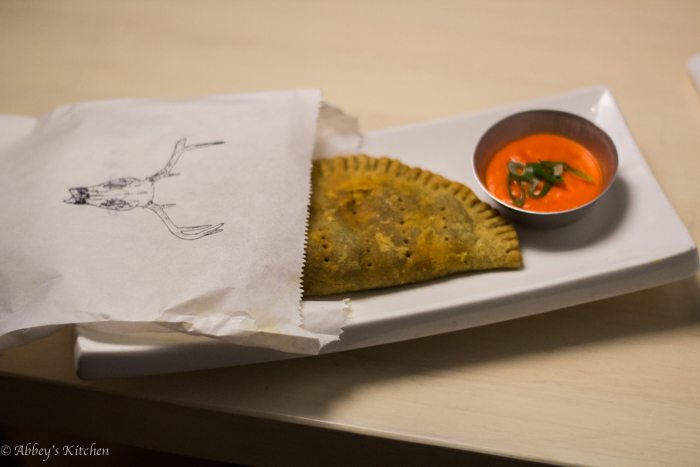 Harvest Salad
Pickled Squash, Pickled Onions, Radish, Greens, Pumpkin Seeds, Fresh Portuguese Goat Cheese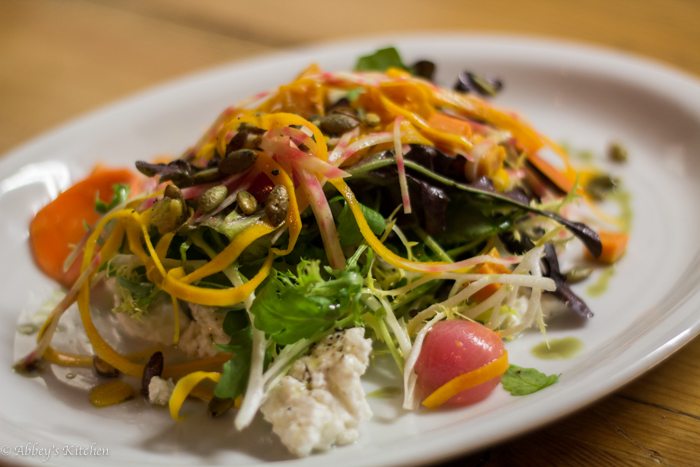 After a delicious variety of starters, we moved on to the entrees. We had a chance to try a few of the main dishes that Antler has to offer, and let me just say- they did not disappoint.
Chestnut Gnocchi
Brown Butter, Parsnip Puree, Sage, Almond Brittle, Roasted Squash, Brussel Leaves and Shaved Parmesan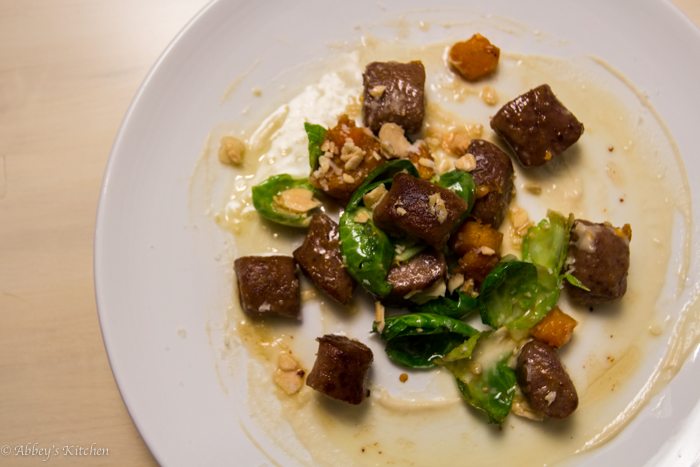 Pappardelle
Braised Rabbit, Buttered Leeks, Verjus Apricot Preserve, Parmesan Cheese and Sauteed Greens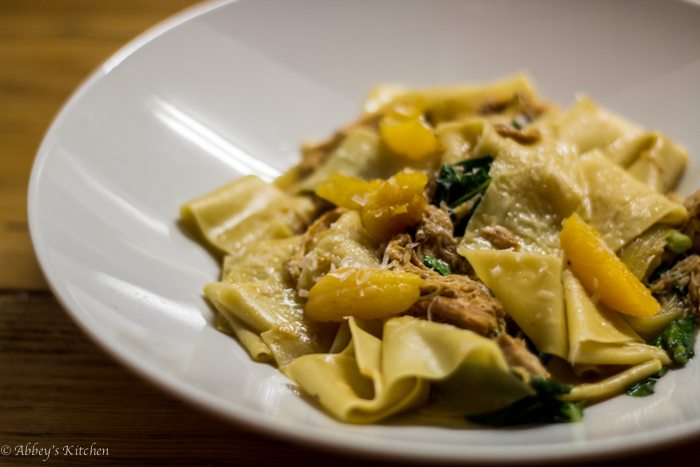 Spice Ash Crusted Rack of Deer
Braised Shoulder, Parsnip Puree, Swiss Chard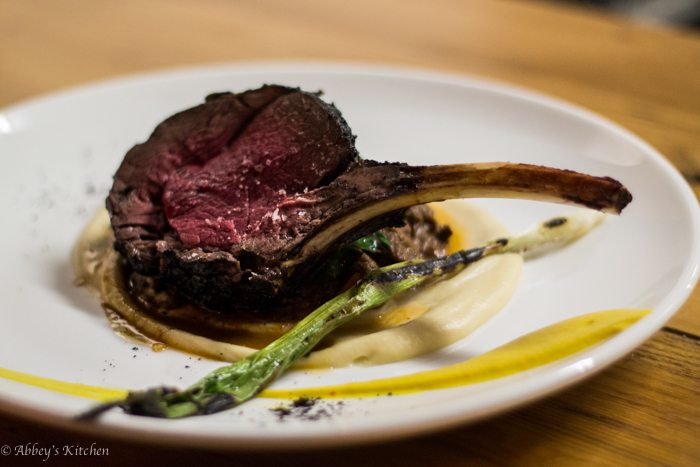 Game Burger
Wild Boar, Bison, Deer, Hot Mustard, Garlic Aioli and House Smoked Cheddar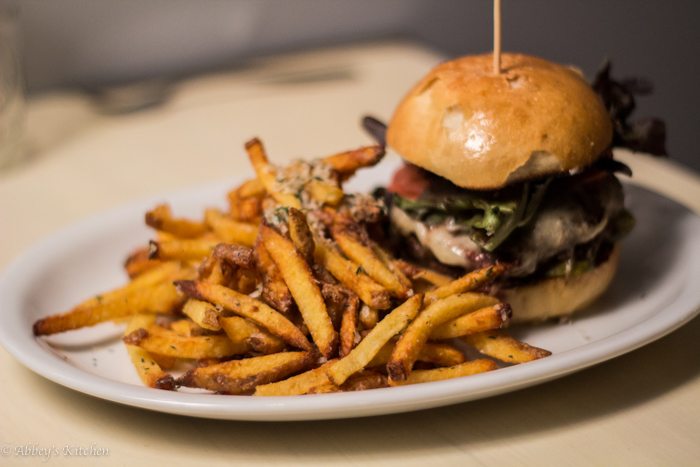 A flavourful, juicy burger packed with goodness!
Last but not least, dessert time!
Warm Chocolate Brownie
Candied Foraged Black Walnuts, Chocolate Mousse, Cedar Dust, Toasted Meringue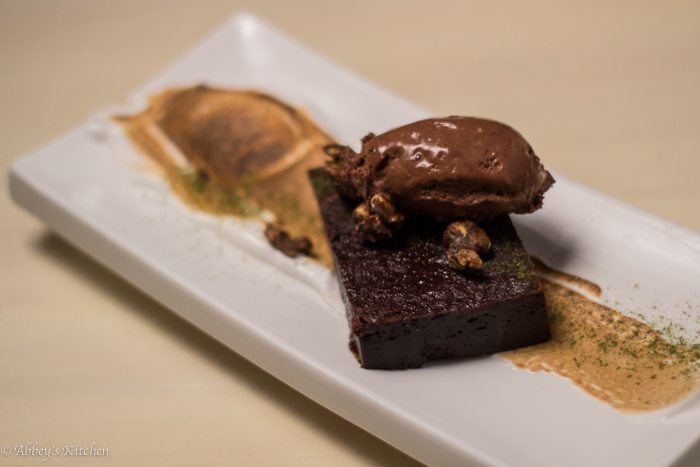 Foraged Cedar Infused Ice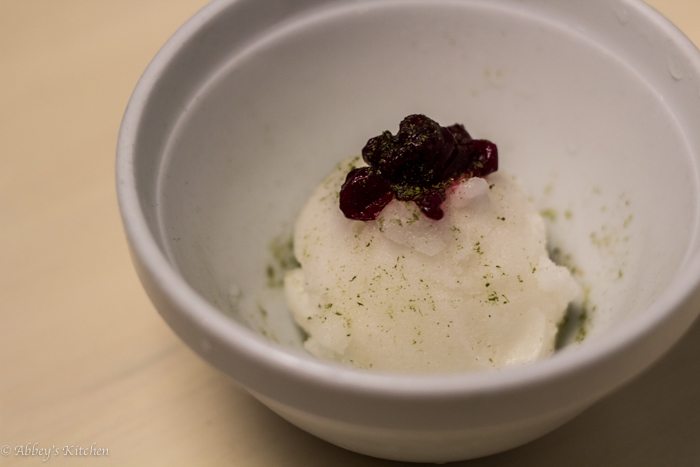 My night at Antler Kitchen & Bar consisted of amazing hospitality, a great atmosphere and incredibly flavourful local food. If you are looking to try some local seasonal and wild foods, make sure you check this restaurant out! Antler is located at 1454 Dundas St West and is open Tuesday-Sunday for dinner. Stay tuned as they soon will be starting brunch and lunch service! For more information, check out their website here.
Contribution by Maria Enache
Disclaimer: This meal was complimentary however as always all opinions are genuine.
Updated on March 7th, 2016