Anyone who knows good BBQ in Ontario has surely been to or at least heard of Buster Rhinos.  The name of the game at Buster Rhinos is authenticity and the man behind that name is BBQ competition winner, Darryl Koster. All of Koster's recipes come from long-time family secrets from down in BBQ-haven, South Carolina.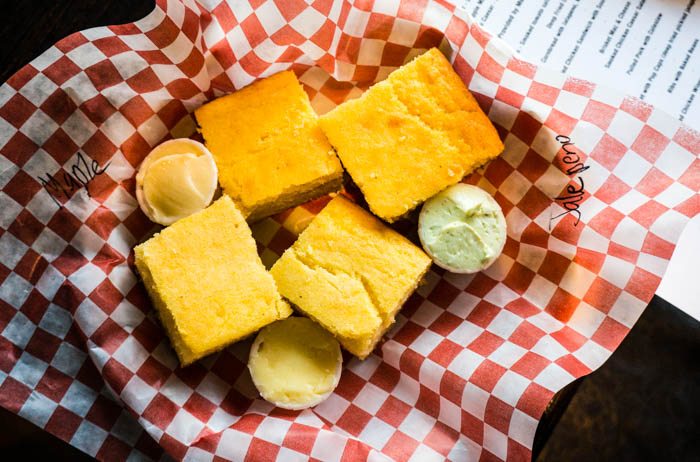 After seeing the success of his family, Koster bought a smoker, crossed the border, started cooking for friends and "things quickly got out of control", he says.  Sounds like my kind of chaos. He started his business by randomly sending a bottle of his BBQ sauce to Costco.  A week later they placed an order for 120,000 bottles and the rest is history.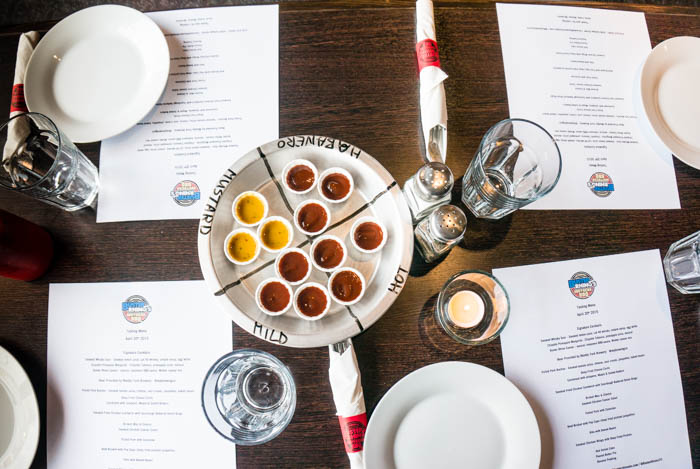 Since launching in 2005 in the Durham region, there are now four Buster Rhinos location to get your BBQ fill- including the brand spanking new Toronto outpost in the former Phil's BBQ spot.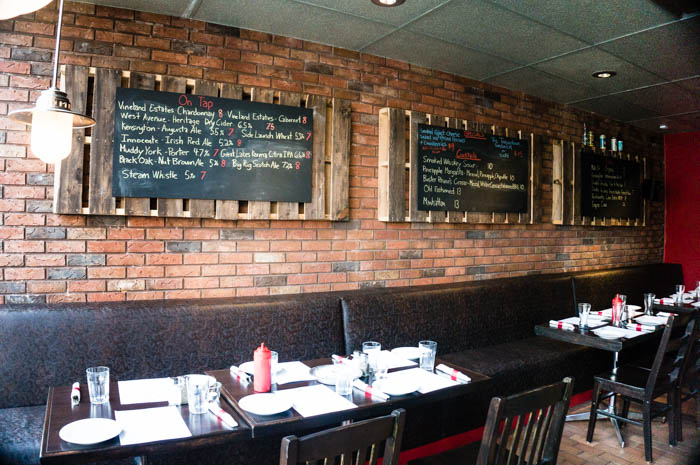 The new Toronto location is being run by Jason Puynton and Michelle Edgar (owners of the patisserie, The Sweet Escape), and Manon Hurtubise and Irene Tzaras (from Grindhouse Coffee), with the same core Buster menu and a few unique additions to differentiate itself.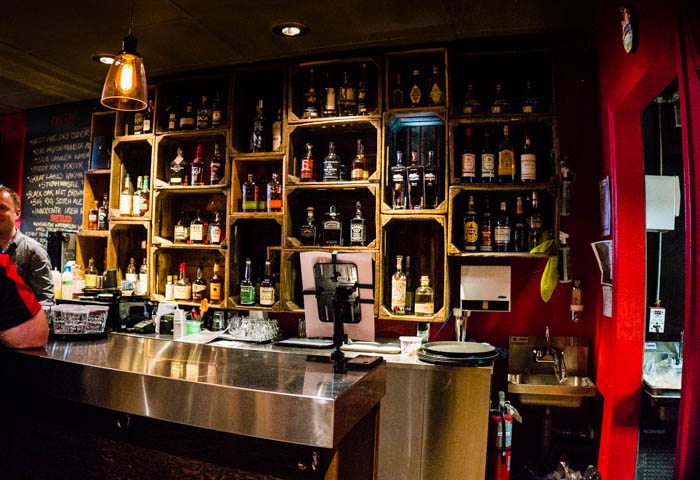 The cocktails, for example, are location specific, with some really tasty twists on Toronto's all time faves.
Buster Rhinos Caesar
Mezcal, habanero BBQ Sauce, Walter Caesar Mix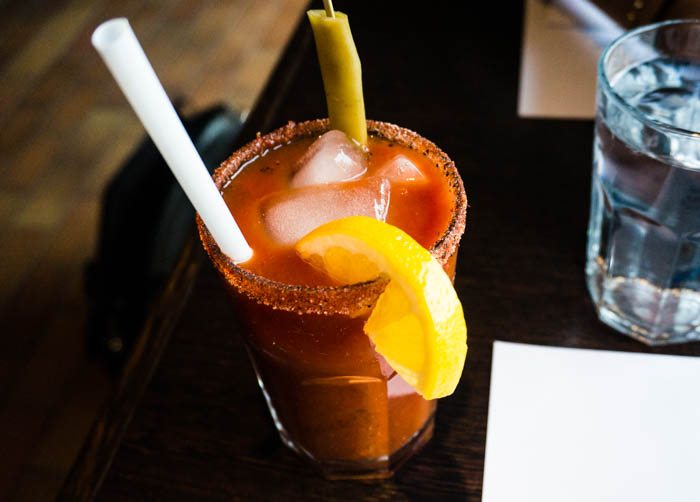 Smoked Whiskey Sour
Smoked Lemon Juice, Lot 40 Whiskey, Simple Syrup, egg white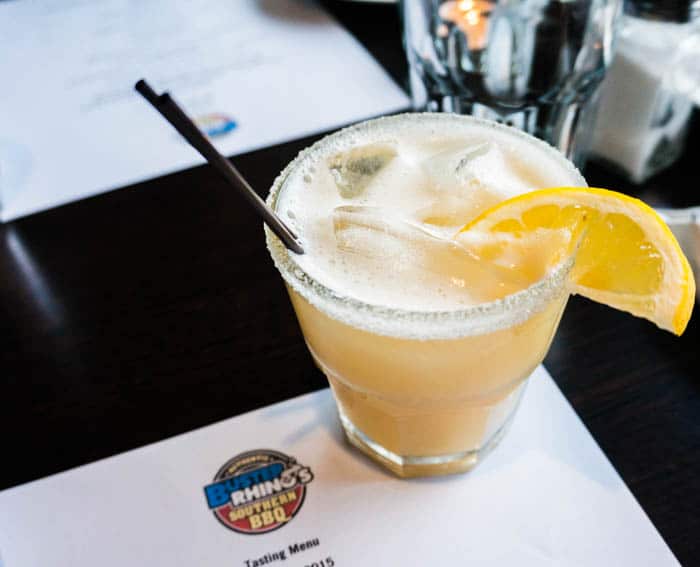 Chipotle Pineapple Margarita
Chipotle Tabasco, Pineapple Juice, Mezcal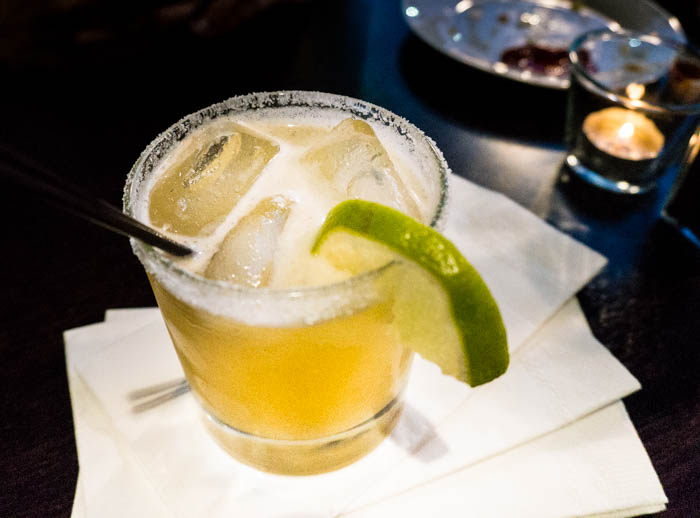 The food menu is smoky, flavorful and authentic – but don't ask Koster for any of the recipes! He swears he will take every delicious rub, sauce and spice mix to his grave. Check out this goodness!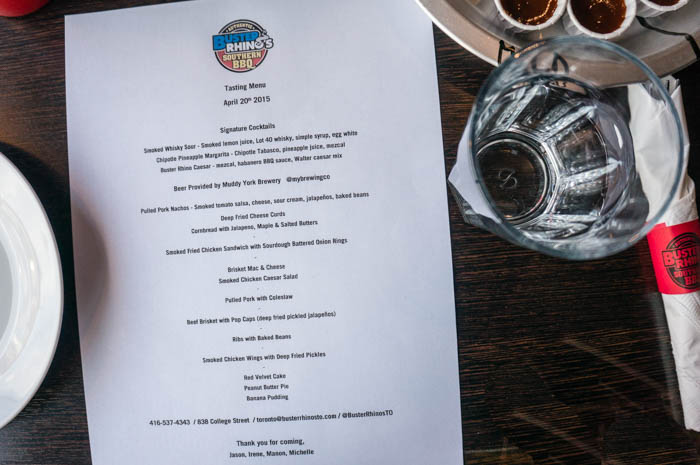 Pulled Pork Nachos
With smoked tomato salsa, cheese, sour cream, jalapeños and baked beans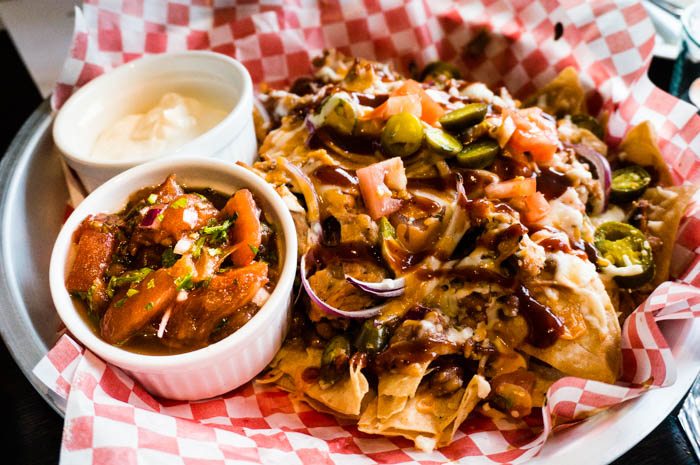 Deep Fried Cheese Curds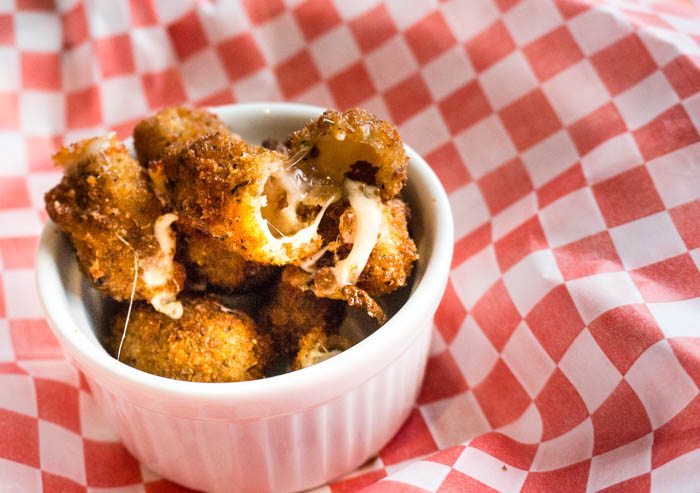 CornBread
With Jalapeño, Maple and Salted Butters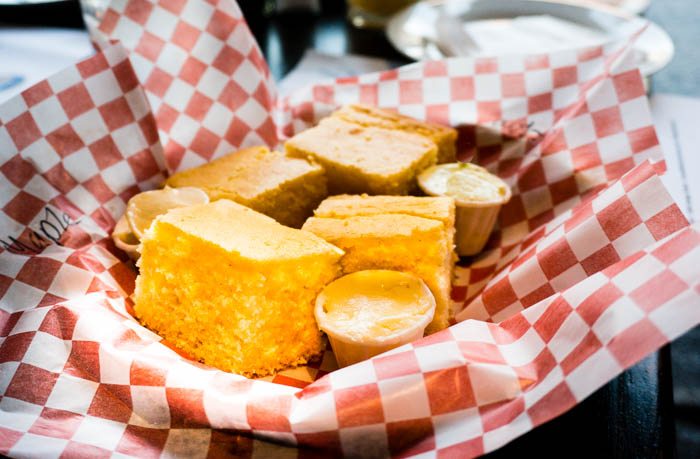 Smoked Fried Chicken Sandwich
With sourdough battered onion rings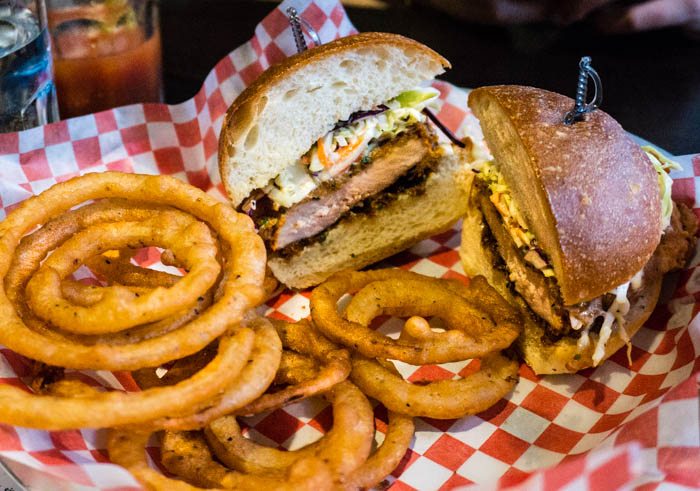 Brisket Mac and Cheese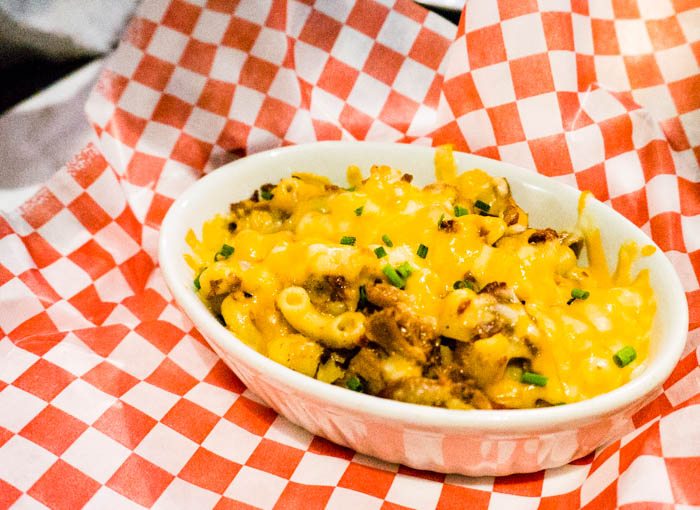 Smoked Chicken Caesar Salad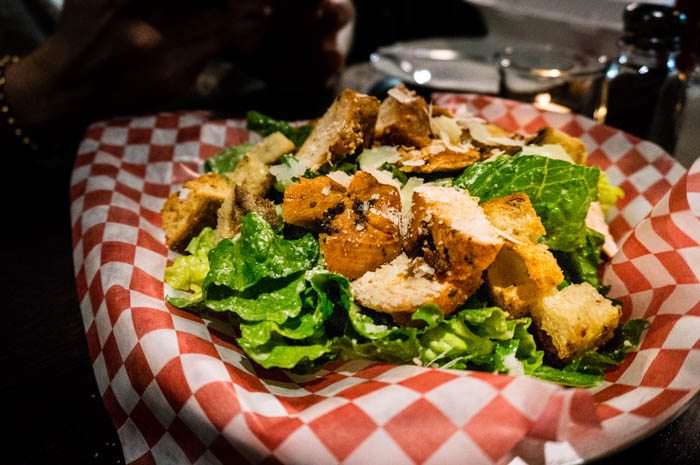 Pulled Pork with Coleslaw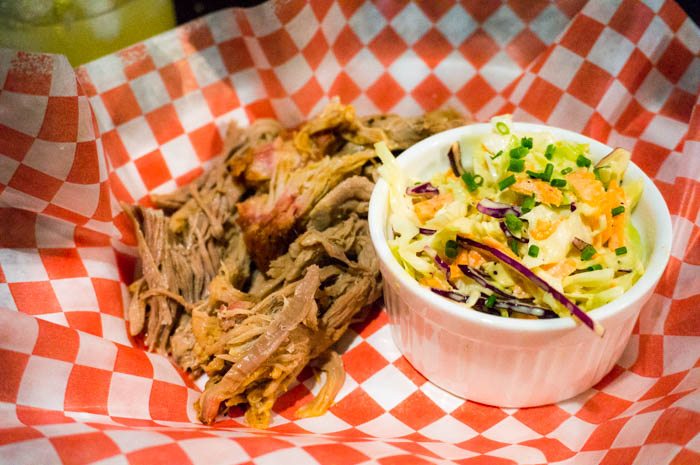 Beef Brisket
with Pop Caps (deep fried pickled jalapeños)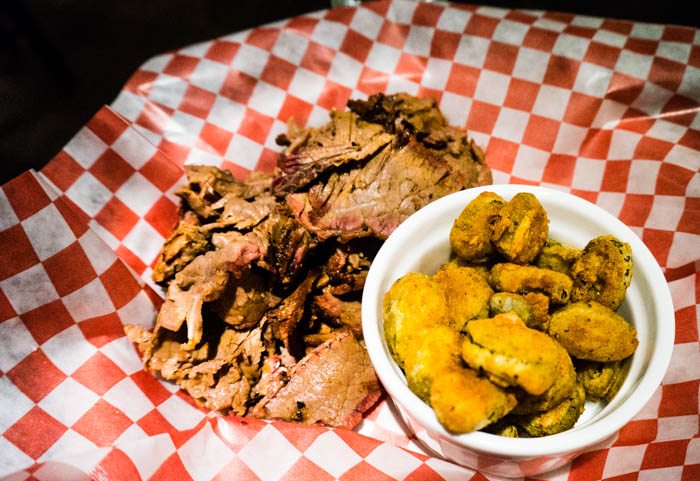 Ribs and Smoked Chicken Wings
with Baked Beans and Deep Fried Pickles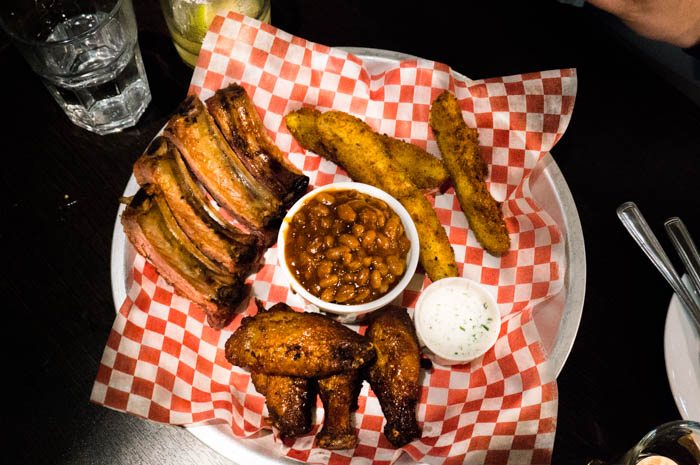 Red Velvet Cake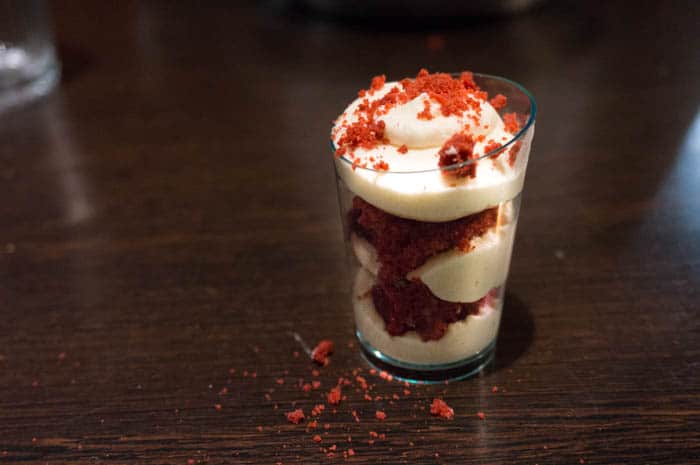 Peanut Butter Pie
Banana Pudding
Buster Rhinos is truly a great Southern treat hidden in the bustling GTA and I am SO pumped to finally have them downtown .  Open Tuesday through Saturday for Lunch and Dinner (and coming soon, smoked meat for brunch!), get your stretchy pants on, run there (and back) and enjoy yourself a plate of BBQ goodness and comfort fare. Buster Rhino's Toronto is located at 838 College St. For more information, check out their website here.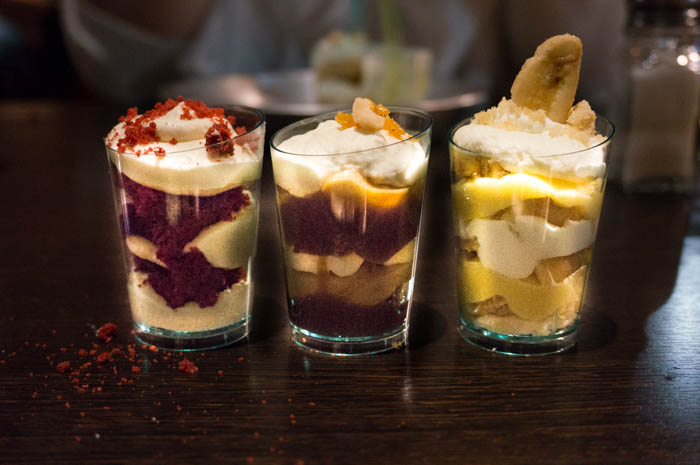 Disclaimer: The preceding meal was complimentary, however, as always, all opinions are genuine.
Contribution by AK Tasters Brea Giffin and Adrienne Panis
Updated on May 8th, 2019