If you work in the financial core, you may have caught
the Chase
food truck making its rounds and serving up great seafood for the past few months. I had had my first taste of the Chase at
the Stop's Night Market
and like most food-minded folk in the city, have been watching the tweets and instagram posts and ultimately, chasing them down for more information on their double-restaurant opening.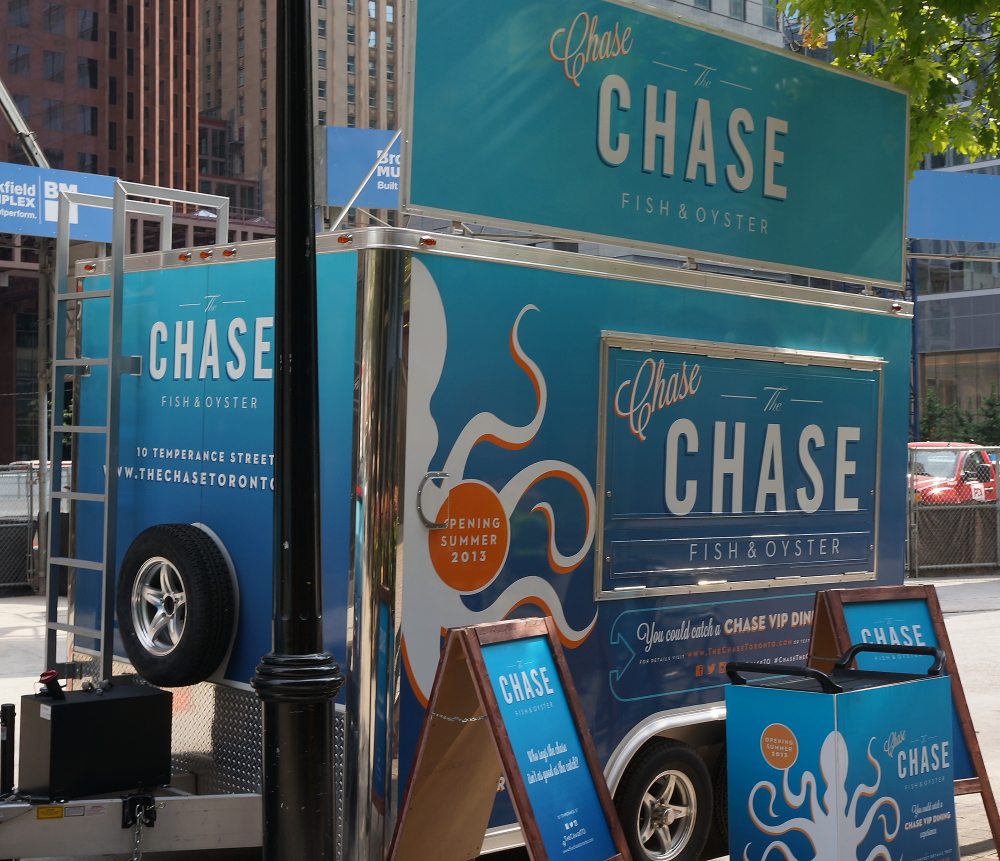 Well, the day finally arrived when I had the chance to check out restauranteur Steven Salm & Chef Michael Steh's (Reds) highly anticipated The Chase and The Chase Fish & Oyster restaurants at a private media night downtown.  And as I sauntered down the beautiful brick alleyway and through the restaurant doors, it became clear that the Chase was well worth the wait.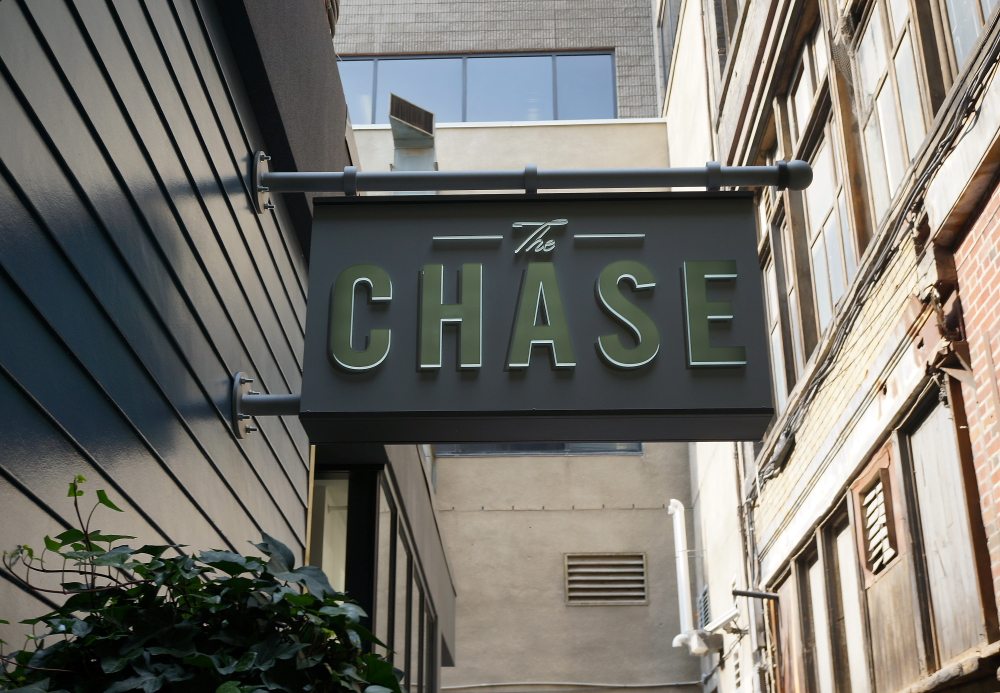 The restaurants occupy two floors of the stunning historic Dineen Building at 10 Temperance St- The Chase Fish & Oyster restaurant is situated on the ground floor, while the Chase is set 5 floors up, compete with an 80-person rooftop terrace and a 360-degree bar.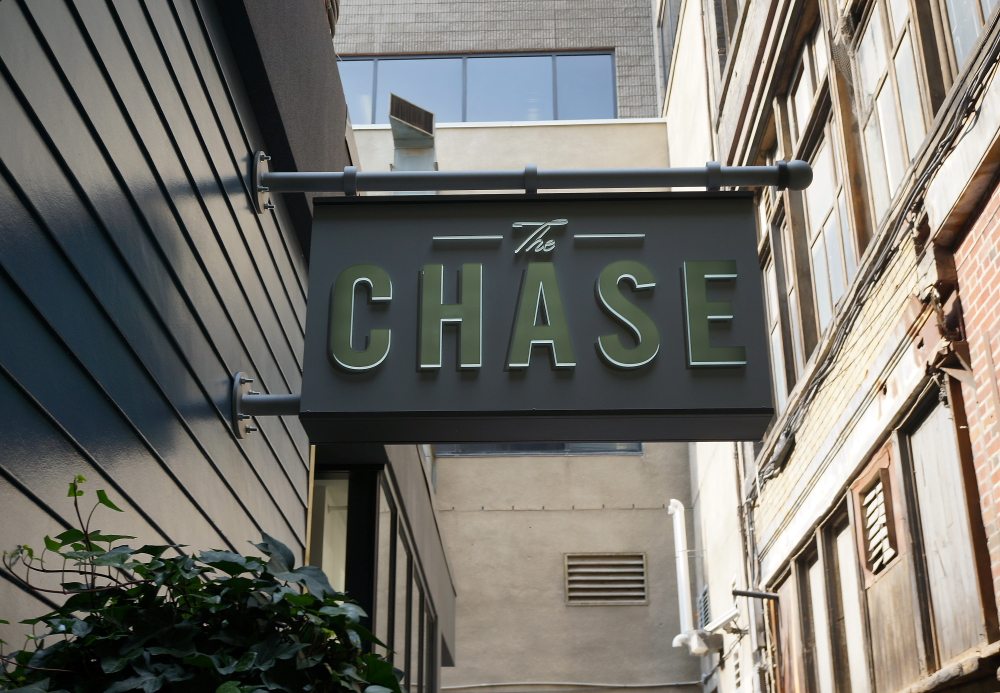 The downstairs room has a bright, light-hearted nautical theme. The chairs are comfortable and casual, the bar is brimming with fresh oysters, and you can even peak your head into the glass-walled kitchen from outside.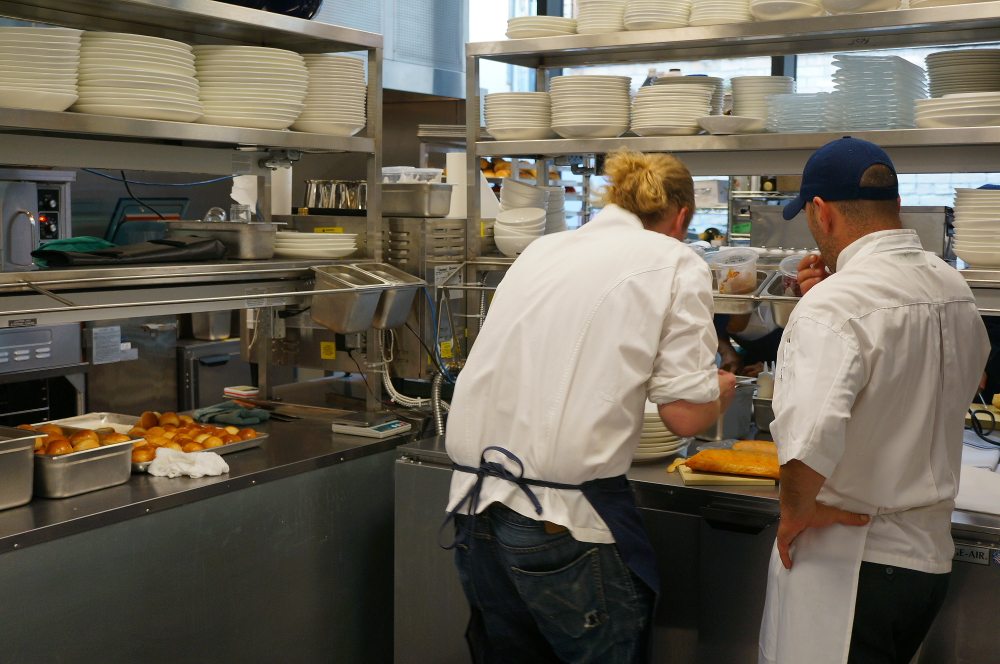 There's also a stunning patio out front, and plenty of room for lounging and enjoying a lazy glass of wine with a platter of something tasty.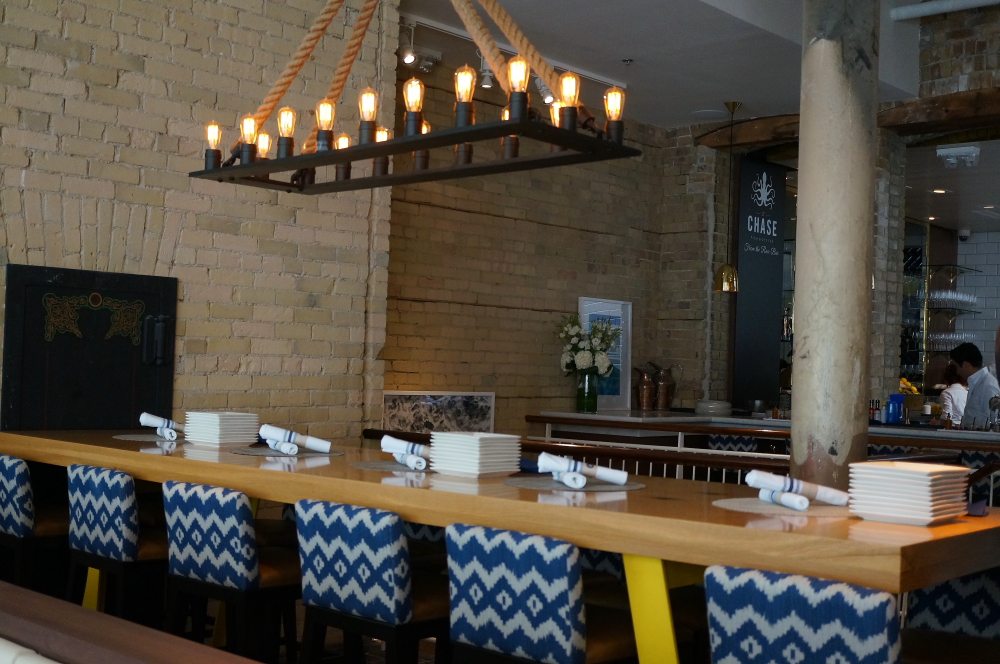 The menu downstairs at the Chase Fish & Oyster, is expectantly, mainly from the sea. There is are raw preparations of fish and shellfish, cold seafood appetizers like Crab Toast, hot items like chowder and lobster rolls, and a few token "land" offerings to satisfy the picky fish-phobes in the group.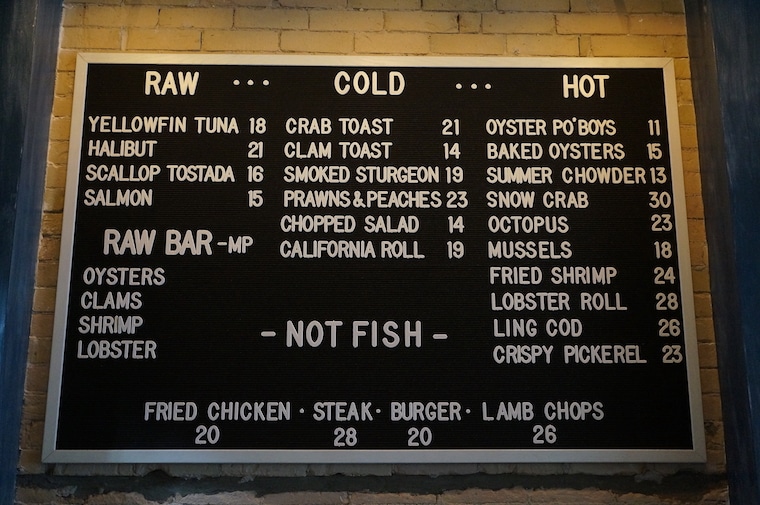 Upstairs, the vibe is quite different. While still nautical in esthetic, it's more like an upscale "beach house chic".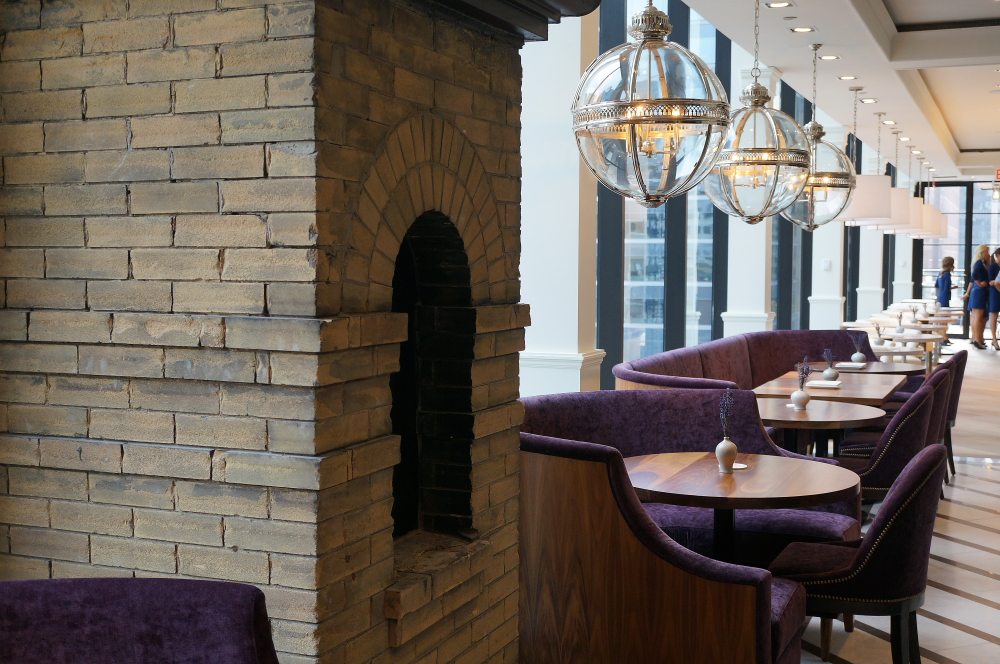 Imagine a very wealthy man's summer home with a fully-stocked wine cellar in the wall for all to see, and seriously well-dressed women and men every way you look.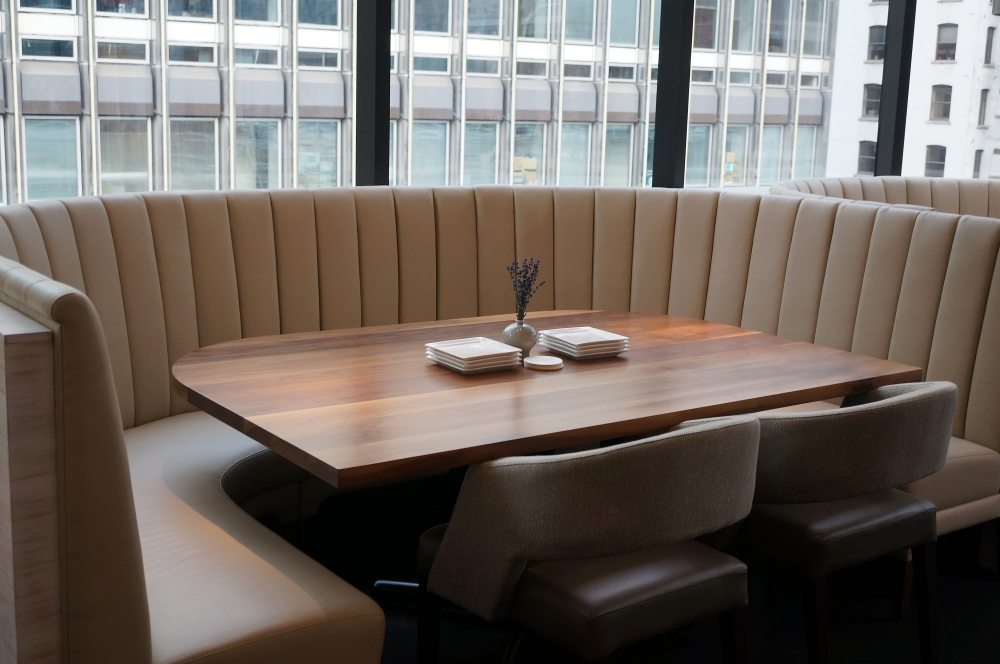 The banquettes are grand, the chandeliers are divine, and the ceiling to floor windows and low-set tables and chairs prevent anything from impeding the killer view of the downtown core.
Upstairs, Steh describes the food to me as "progressive American", blending his Canadian childhood roots with traditional Italian and French cuisine, delicate Asian, rustic Mediterranean and the sensuality of Latin America.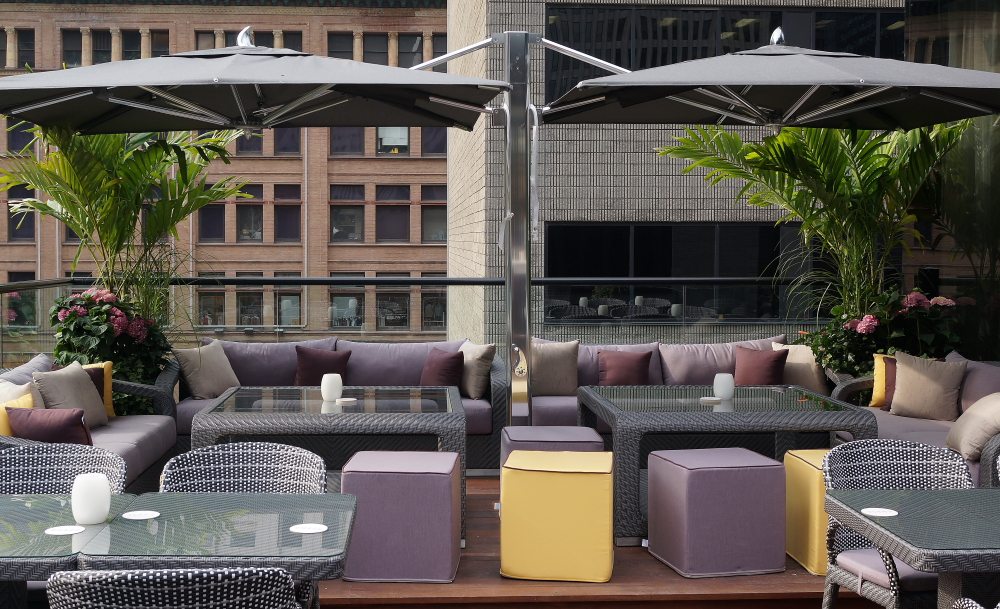 In contrast to the more casual digs downstairs, the menu will encompass both a raw bar component as well as a broader a la carte menu. Both restaurants are aiming to focus on the quality of the ingredients, so preparations and presentations will be done simply without pretense or clutter.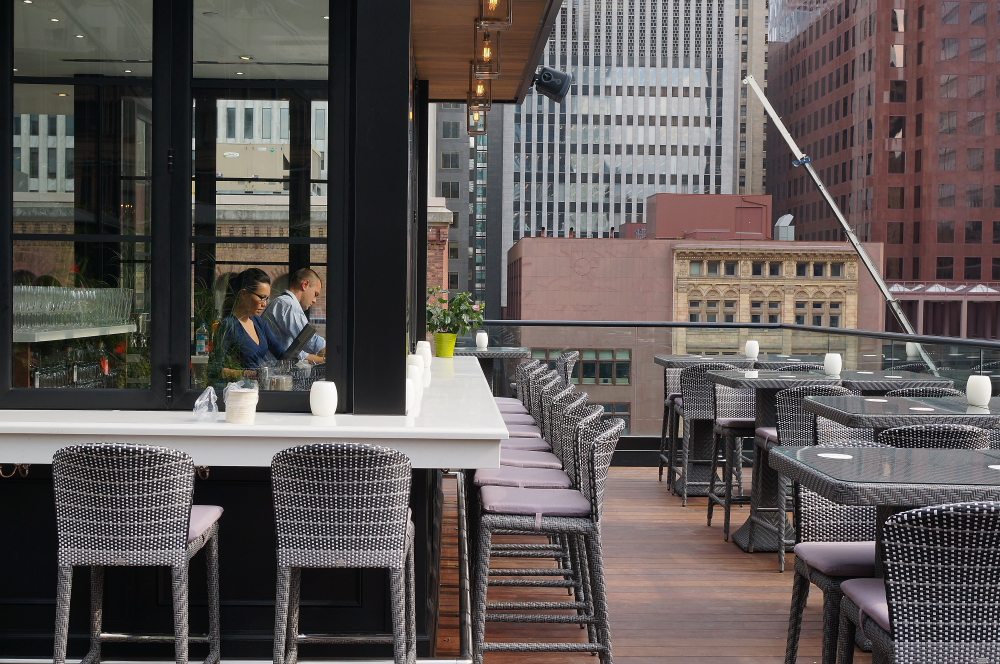 While I don't normally think to comment on service at these types of events, I must say that each and every guest (and this place was packed) were seriously taken care by the staff. Each server and busser consistently checked in to replenish drinks and ask us if we were enjoying the food and atmosphere- a pretty impressive feat considering the place was jam-packed.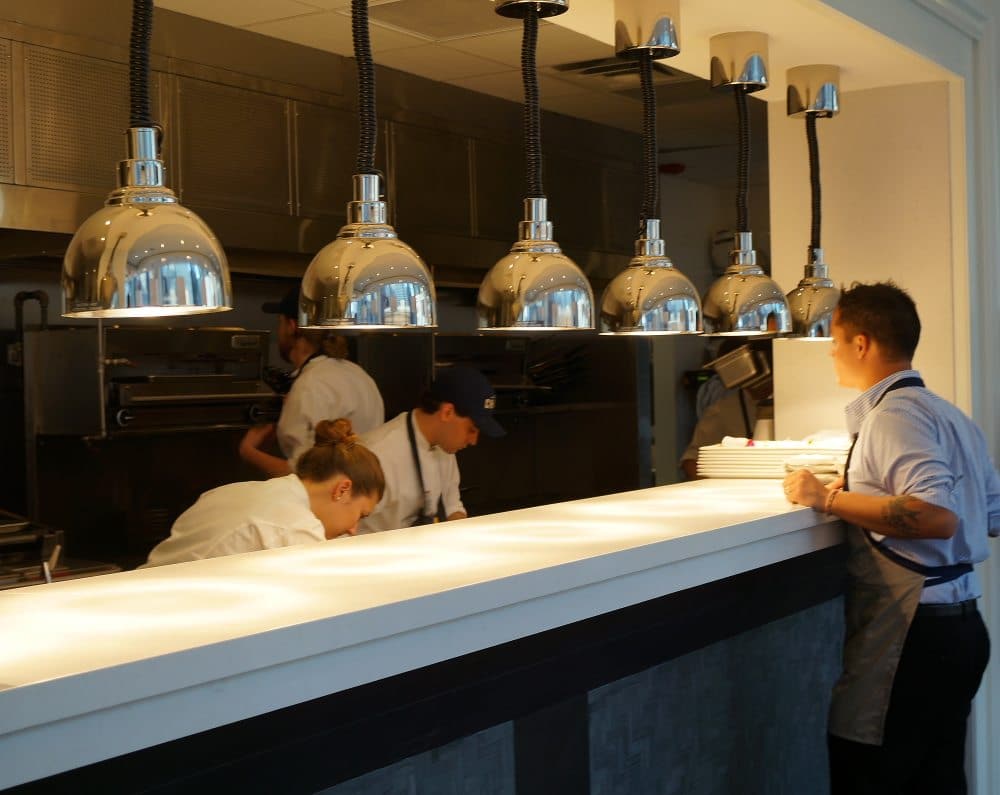 If this is the type of service I receive at the Chase at a busy (complementary) event, I can only expect great things as a paying customer at a table sitting down.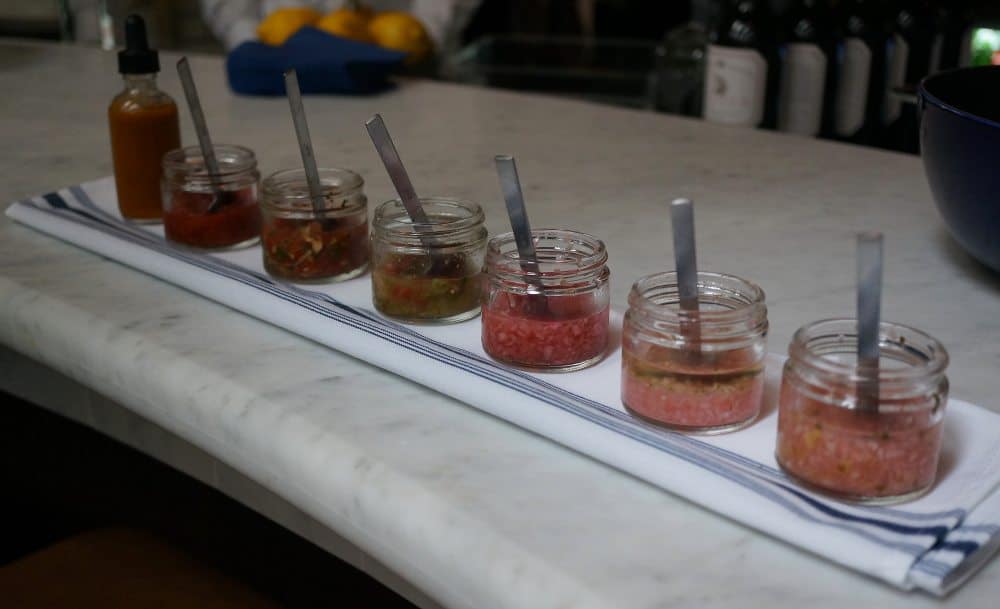 Like with the service, the staff at the Chase and the Chase Fish & Oyster also pay exceptional attention to detail in the food. Everything that entered my mouth was fresh, flavourful and well prepared, and I left the evening buzzing with excitement for my first full meal. Here's a little #foodporn (and #cocktailporn) overview of what we tasted and drank.
Sea of Cortez (Tequila, Agave, Grapefruit, Chartreuse)
Red Sky (Absolut Elyx, Strawberry Vanilla Syrup, Lime, Cava)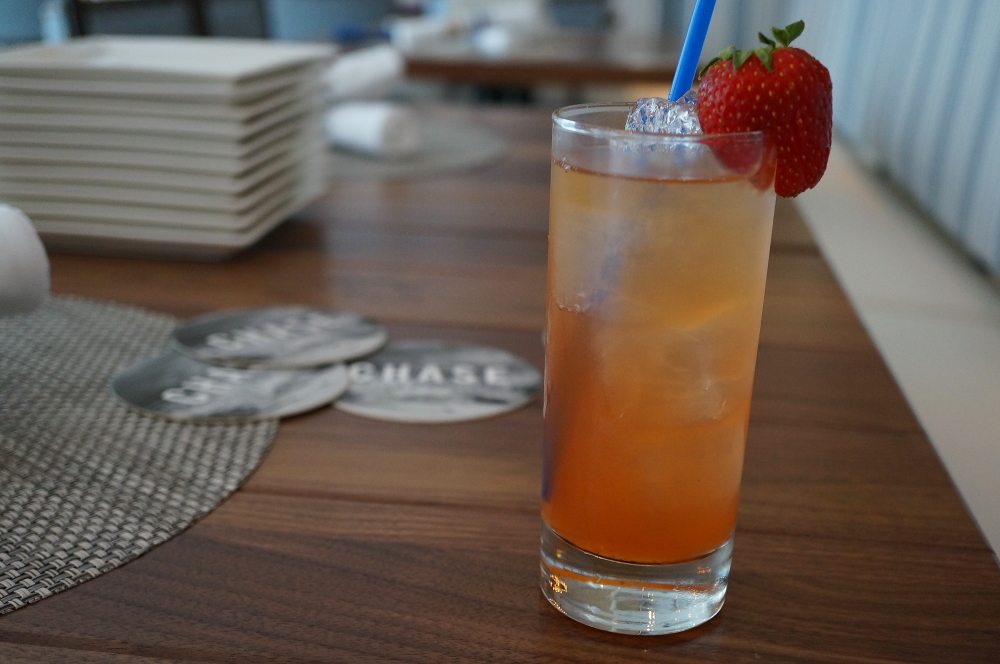 Oysters with assorted accompaniments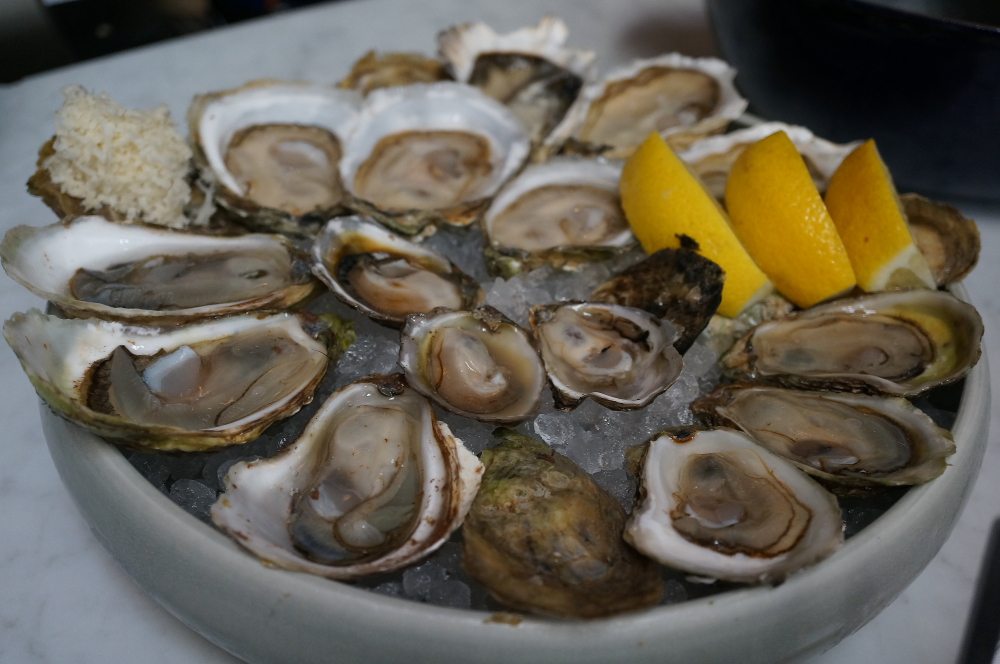 Humpback Prawns, Vanilla Poached Peaches, Hazelnut Vinaigrette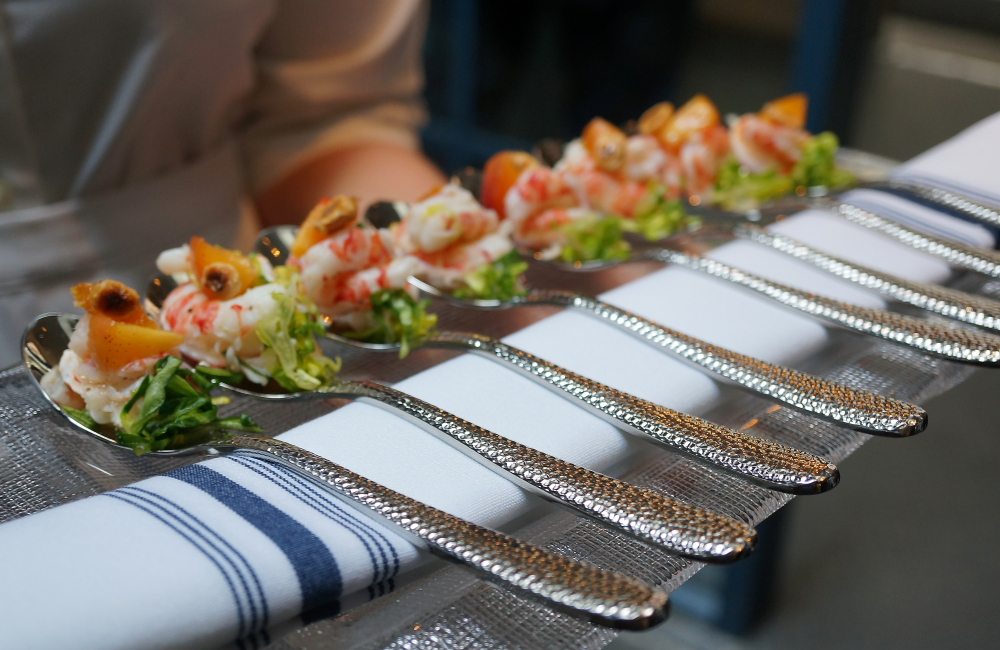 Octopus, Chorizo and Salsa Verde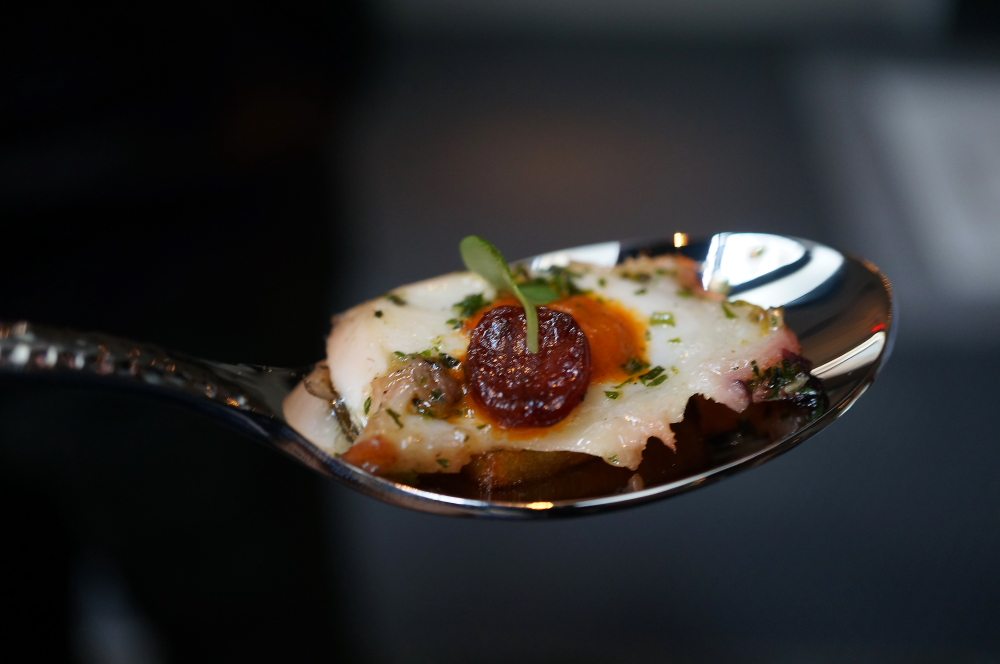 Dungenous Crab Gnudi, Carrot Butter, Cilantro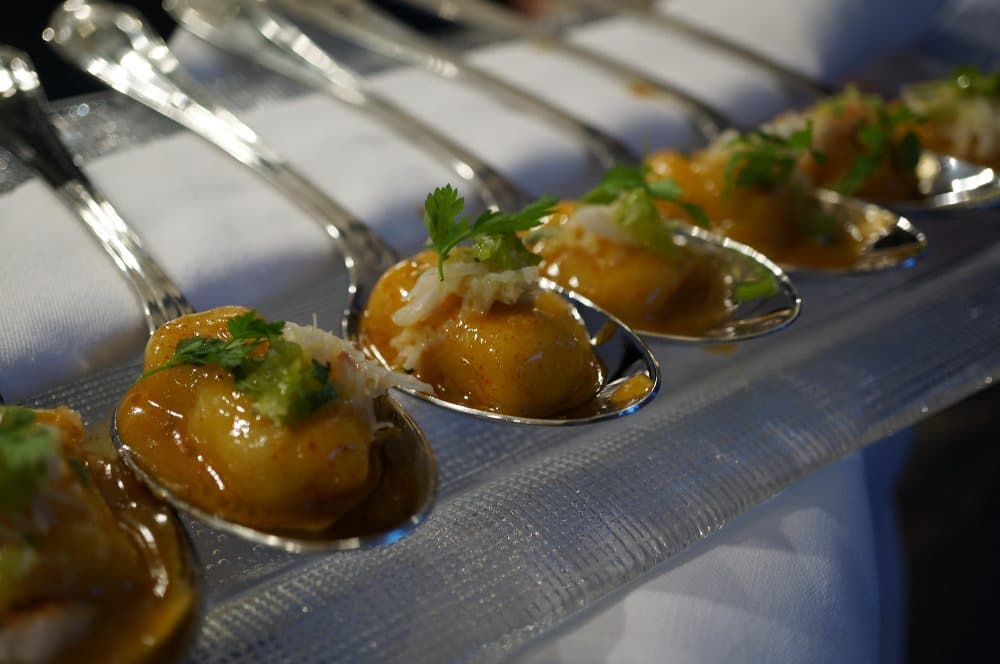 Crab on Foccacia, Chili Aioli, Double Smoked Bacon, Shredded Baby Romaine, Tomato Salsa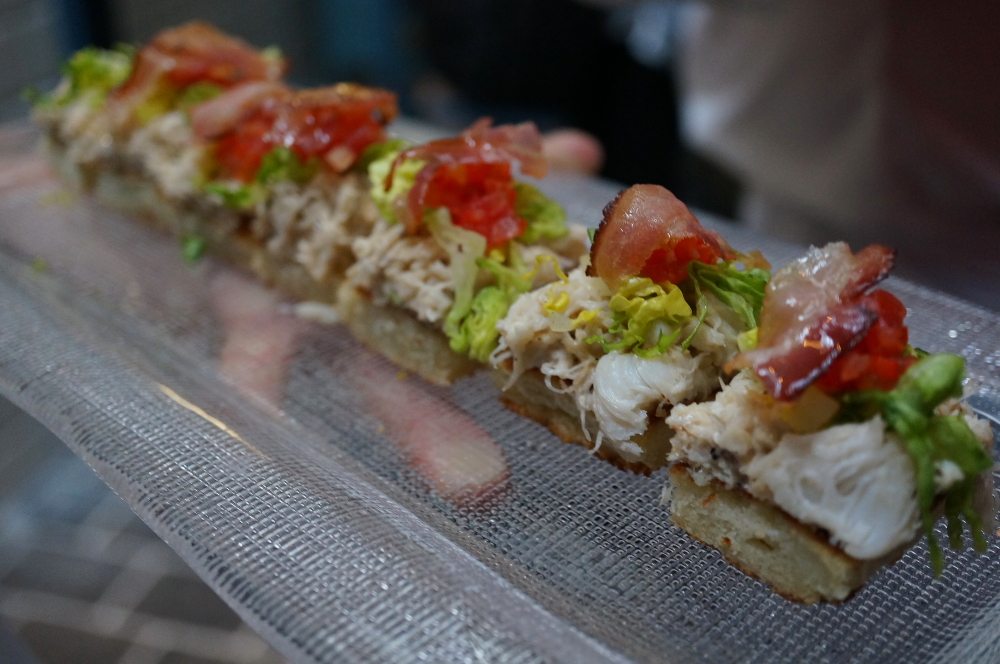 Smoked Sturgeon on Foccacia with Caviar, Sturgeon Pate and a Veggie Chip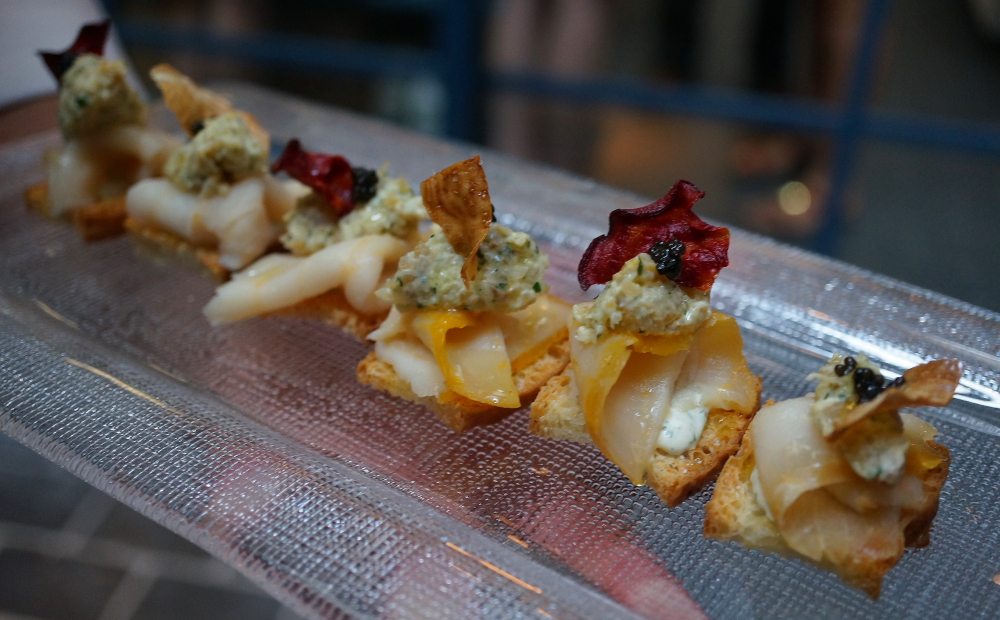 Lamb Chops with Apple Sauce and Mint
Foccacia with Mascarpone Cream, House Cured Ham, Sweet Corn & Chives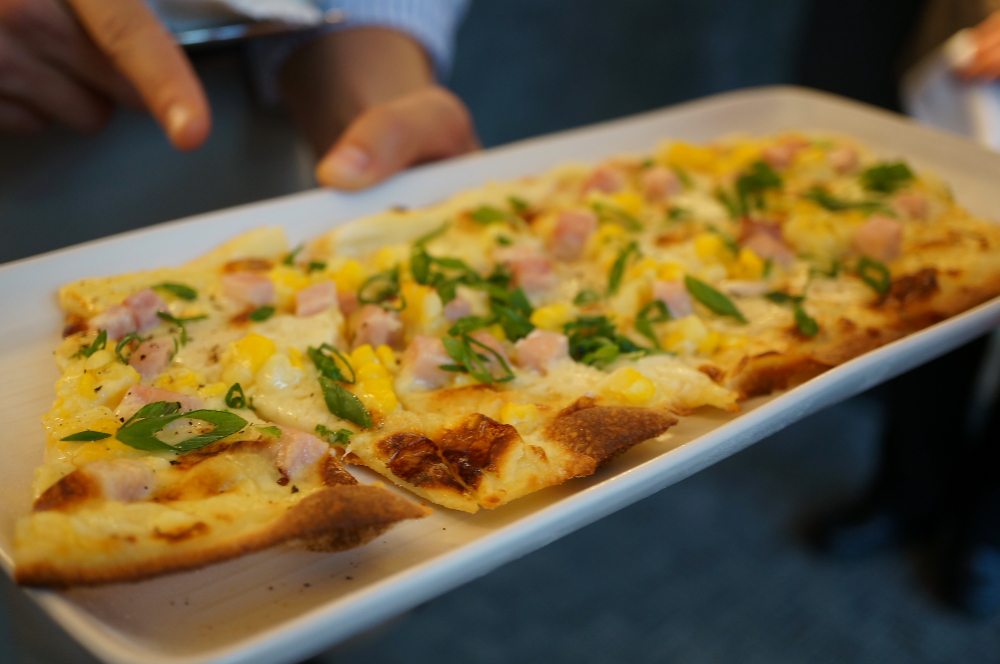 Tuna Tartar, Avocado, Tomato, Lemon Aioli, Lettuce Chiffonade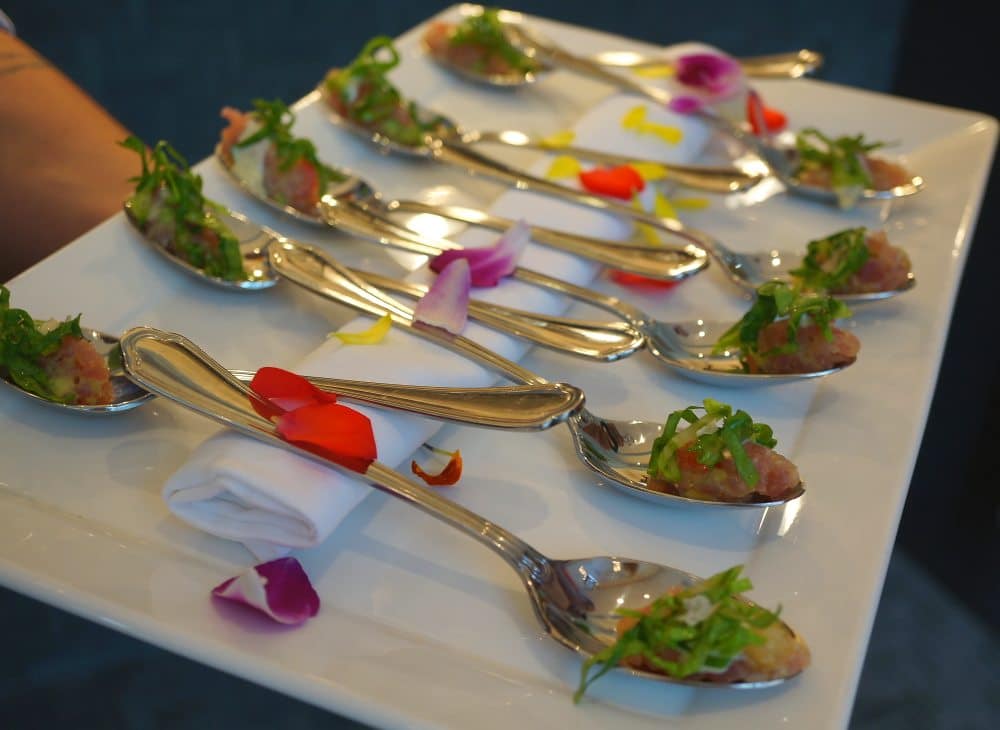 Sweet Pea and Stracciatella on Focaccia with Guanciale and Mint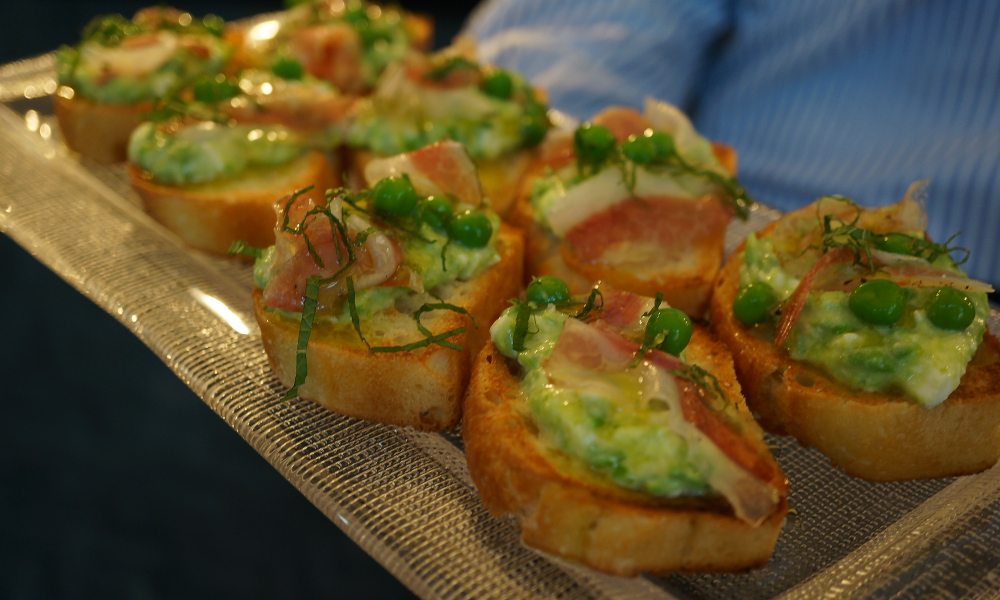 Oyster Po-Boys with Garlic Scape Tartar Sauce, Anaheim Chili and Tomato Relish on a Milk Bun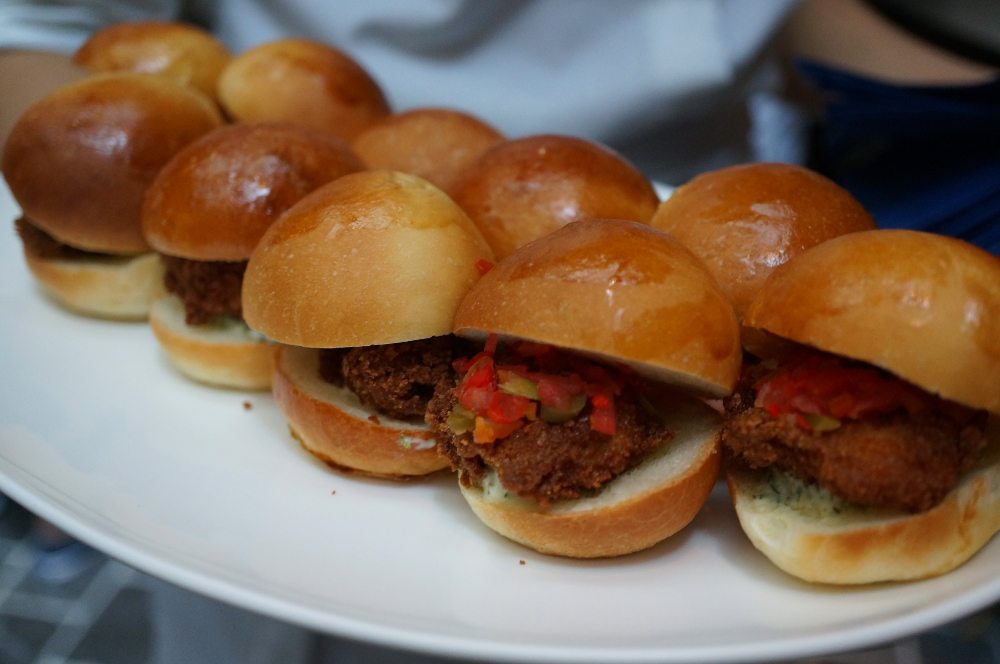 Fried Chicken with Hot Butter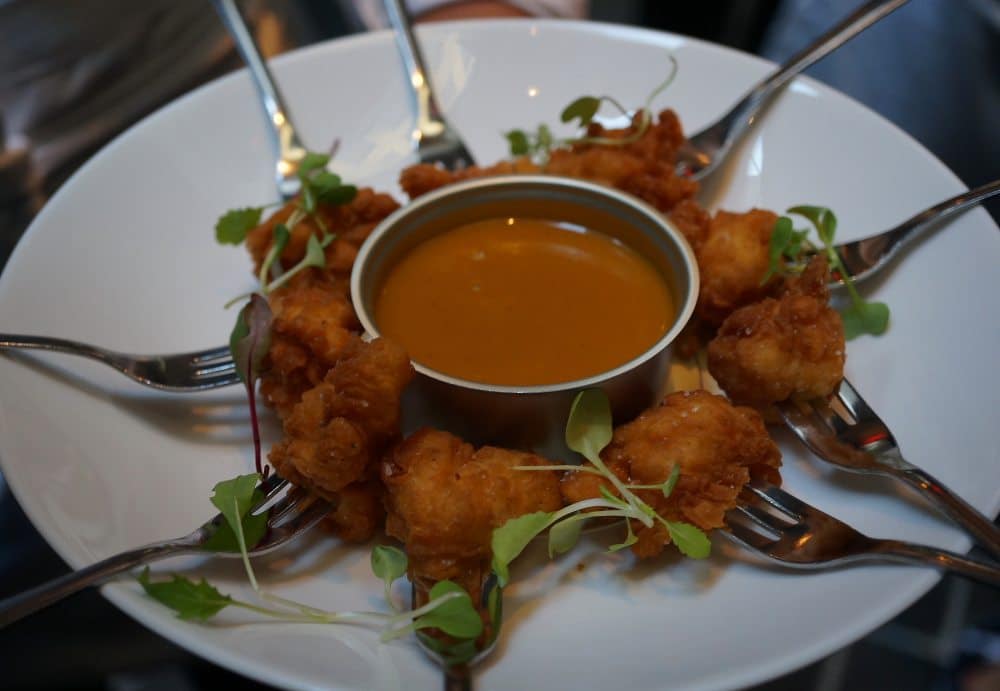 House Cured Salmon, Grapefruit Mignonette, Cilantro, Shallow, Pea Sprouts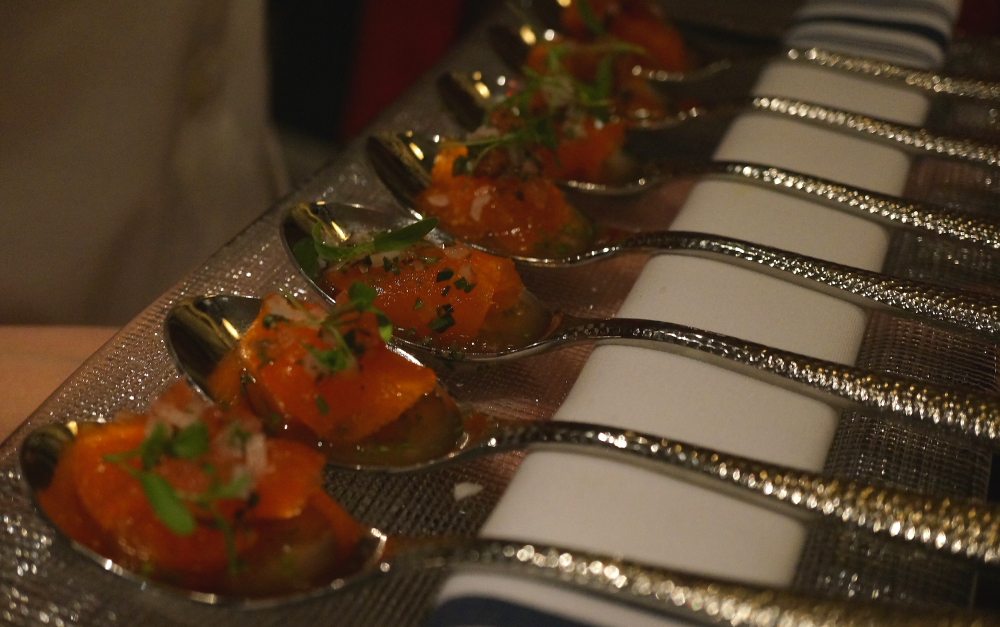 Flatbread with Bechamel, Goat Cheese, Asparagus and Morels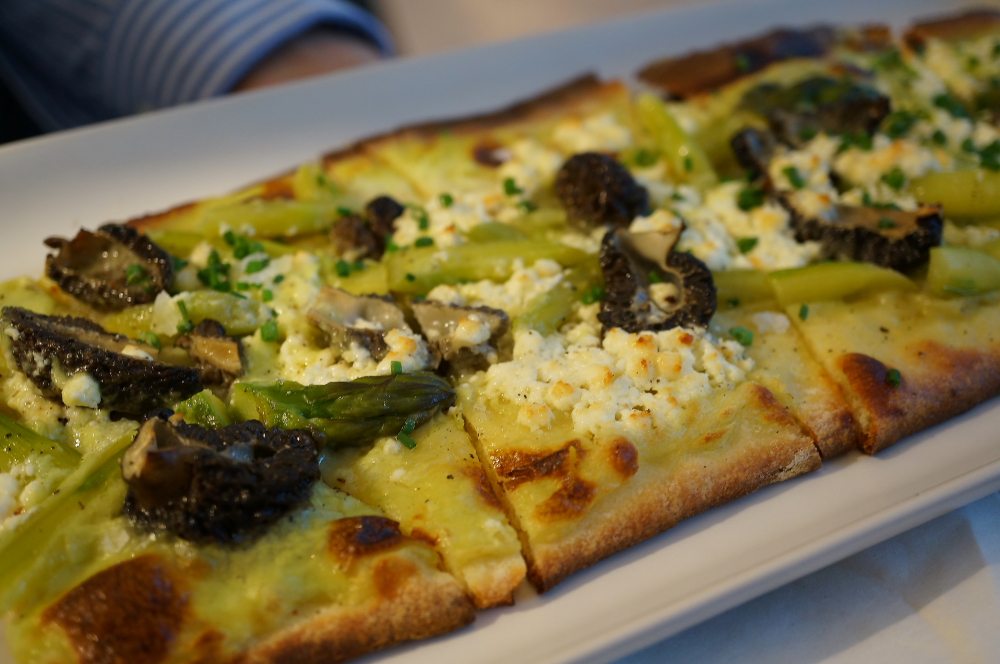 Steak Tartar on Foccacia with Salsa Verde and Horseradish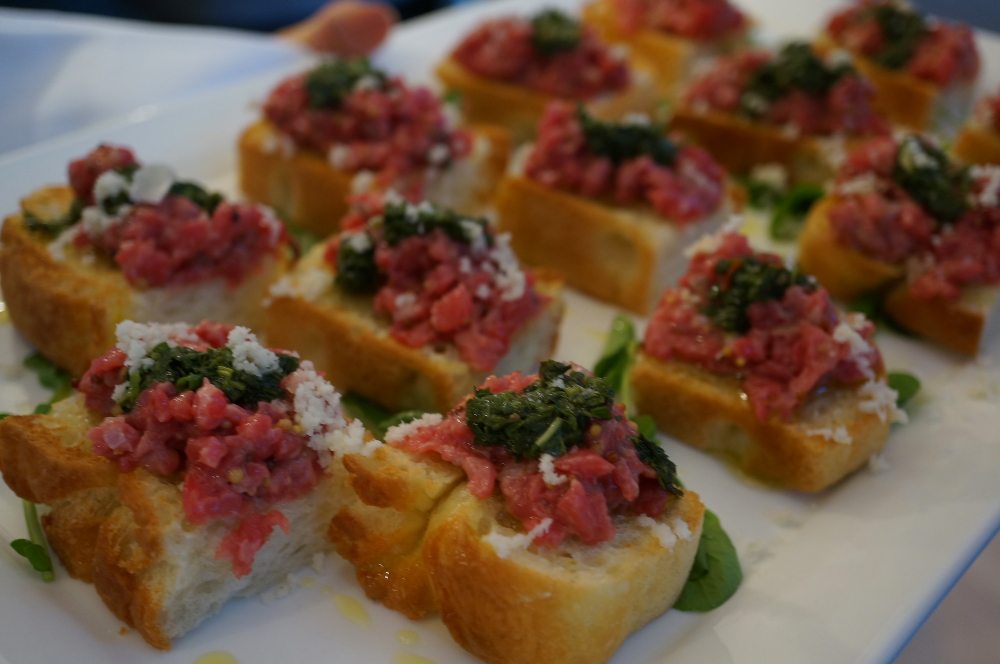 It's certainly nice to have another excellent seafood option in the downtown core- especially when the food is as fabulous as Steh's and the patio view is as killer as the Chase's.  It's rare that I leave any Toronto restaurant excited to come back again very soon, but I can already see myself as a regular customer.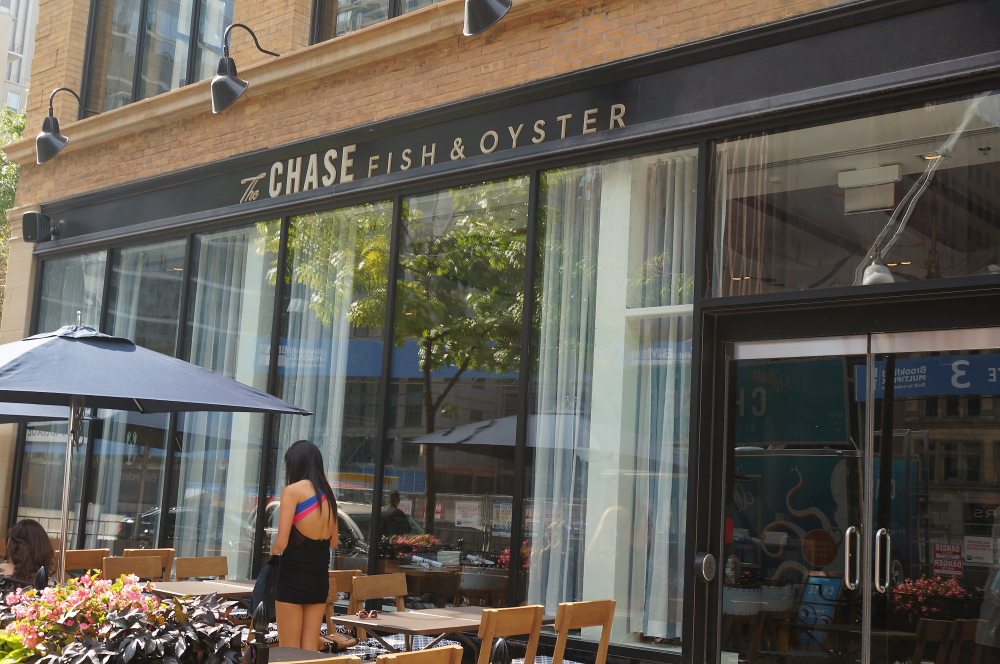 The Chase Fish & Oyster opened on 10 Temperance St at 5 PM on Friday, August 9th, while the Chase up top will open today, Monday August 12th. Both restaurants will serve weekday lunch and dinner Monday to Saturday. For more information check out their website and follow them on Twitter or Instagram @TheChaseTO.