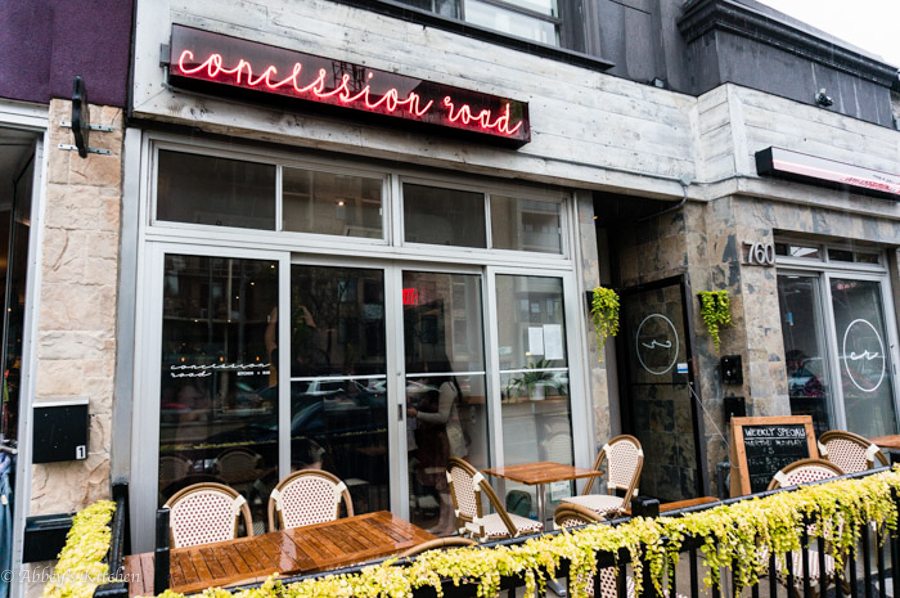 Those who read my blog know I'm a huge fan of the modern Indian eats at St. Clair's Pukka– the fluffy naan, the refreshing kale salad, and one of the best damn Butter Chickens in the city.  So when I heard that owner Derek Valleau and Harsh Chawla were opening a new French concept on St. Clair West, I was definitely intrigued.  Introducing Concession Road.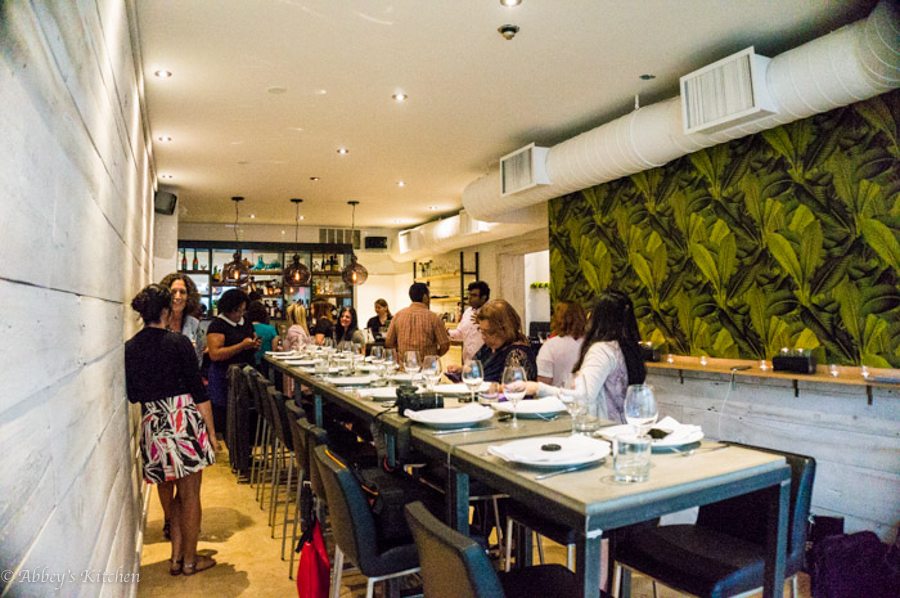 Concession Road offers mid-town Toronto a modern, earthy atmosphere, complimented by clean white walls, natural barn board details and a bistro-style patio out front.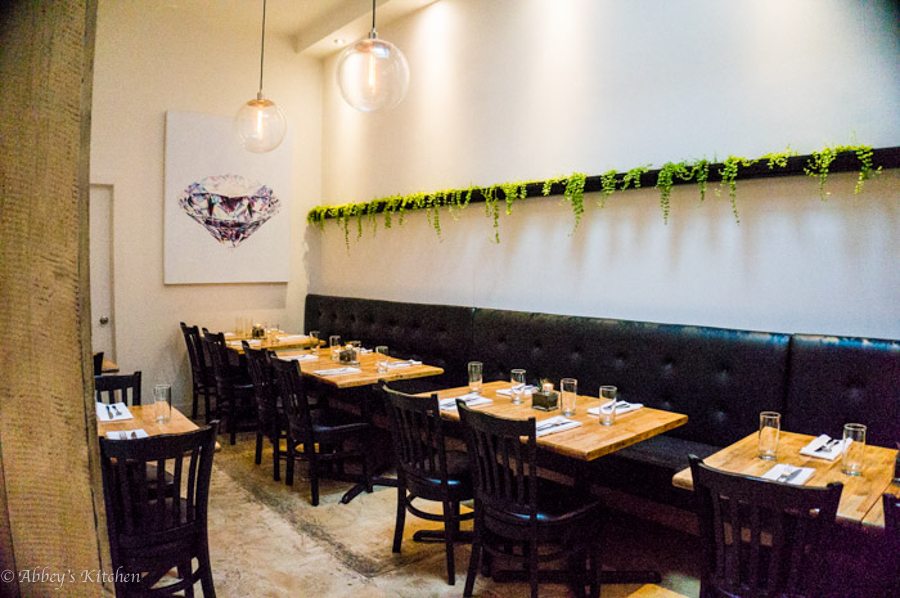 Anyone who has dined in France knows that the drinks are just as important as the food, so expect an Old World heavy wine list compiled by Sommelier Peter Boyd (Scaramouche, Pukka). They also feature a range of delicious cocktails- a nice mix of classic favourites and unique house made drinks.
Concession Road Eats
Corpse Reviver #2 – Gin, Cointreau, Lillet Blanc, Lemon, Absinthe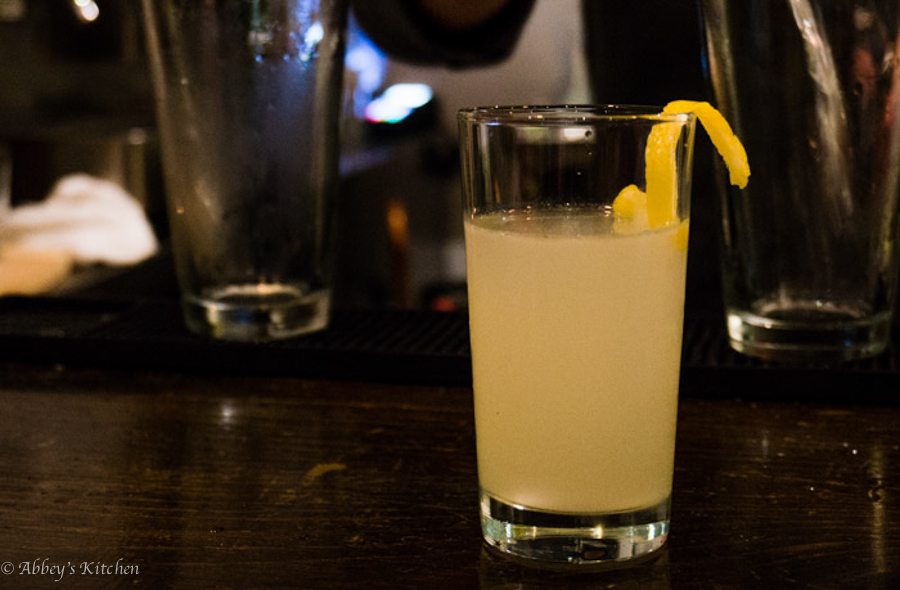 Lillet of the Valley – Lillet Blanc, Blood Orange, Many Bitters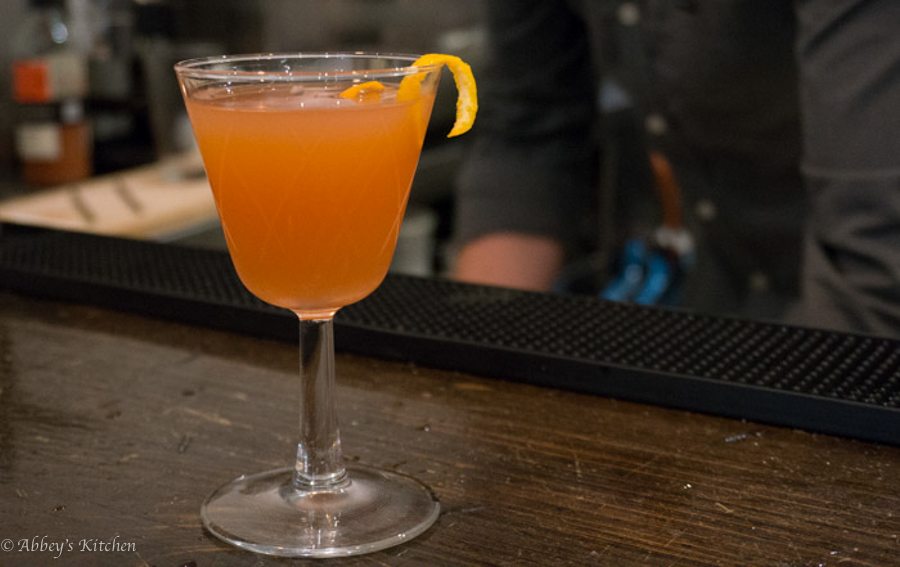 Melting Snow – Nigori Sake, Watermelon Liqueur, Lavender Bitters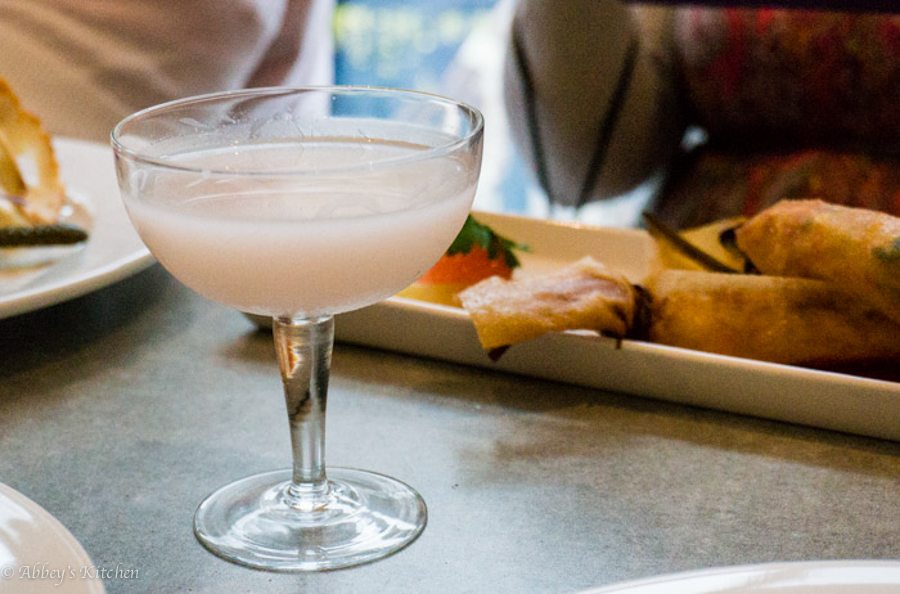 Those who like a real kicker, Concession Road offers an authentic Absinthe service that is sure to make you feel like a pretty big deal.
Lucid Absinthe Superieure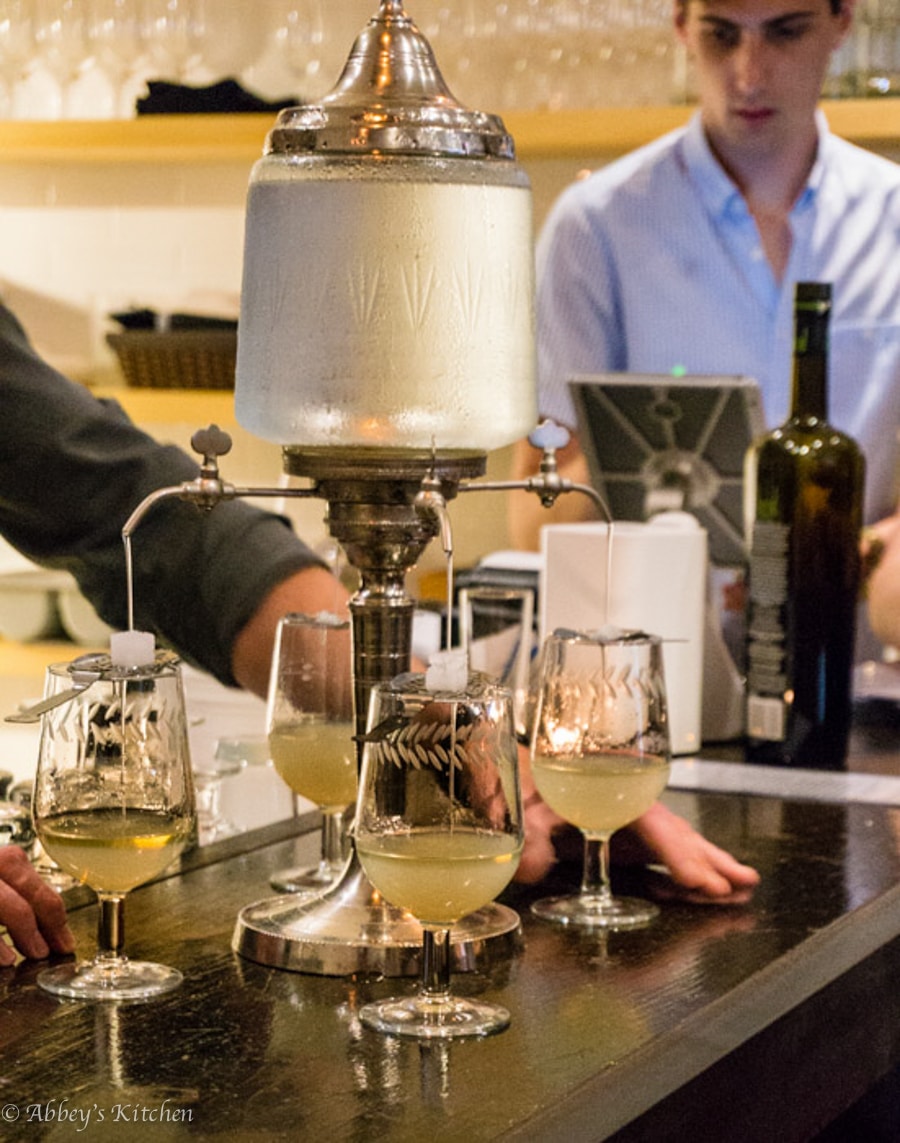 With all that booze on board, I would hope you would set yourself up with a full belly. Chef Masayuki Tamaru has designed a menu that showcases classic French techniques with modern, globally inspired flavour profiles. Take a peak at what you can expect to taste!
Beef Tartar, Asian Pear, Pickled Vegetables, Quail's Egg Yolk, Toast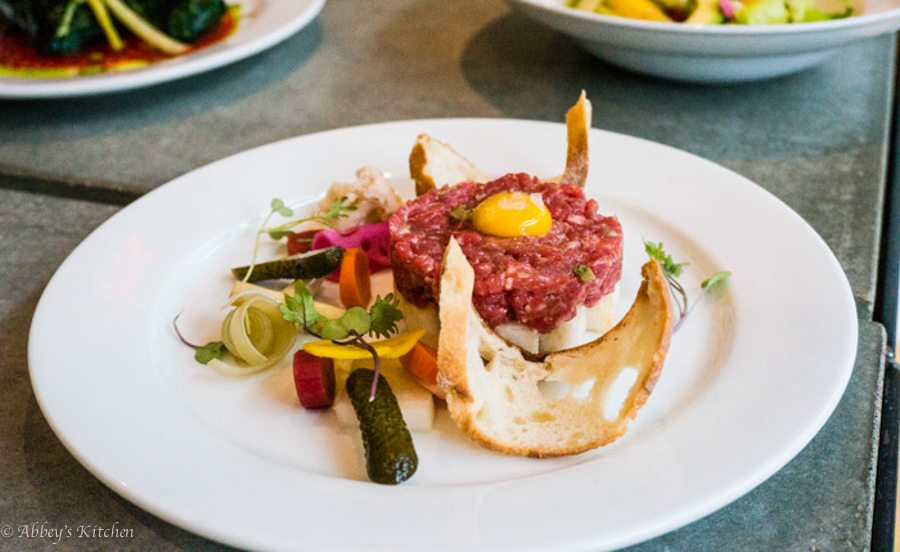 Romaine Hearts, Orange, Hearts of Palm, Olives, Avocado, Manchego Cheese, and Sherry Vinaigrette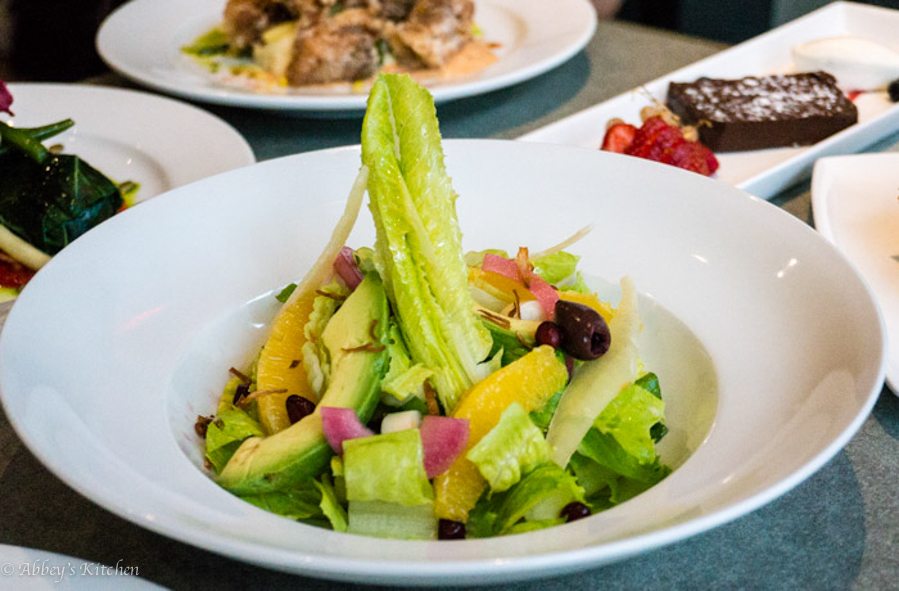 Shrimp Bonbon, Citrus, and Red Pepper Gastrique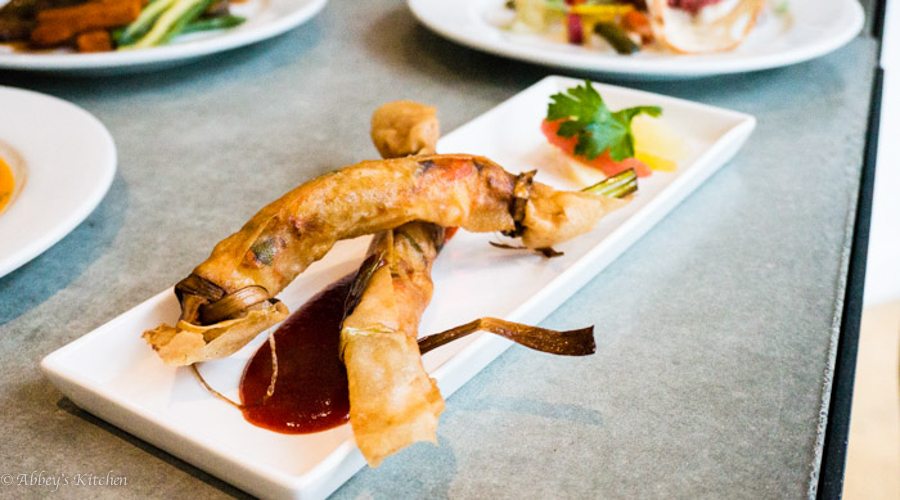 Steamed Potuguese Rockfsh, Tomato Beurre Blanc, Fresh Dill, and Lentils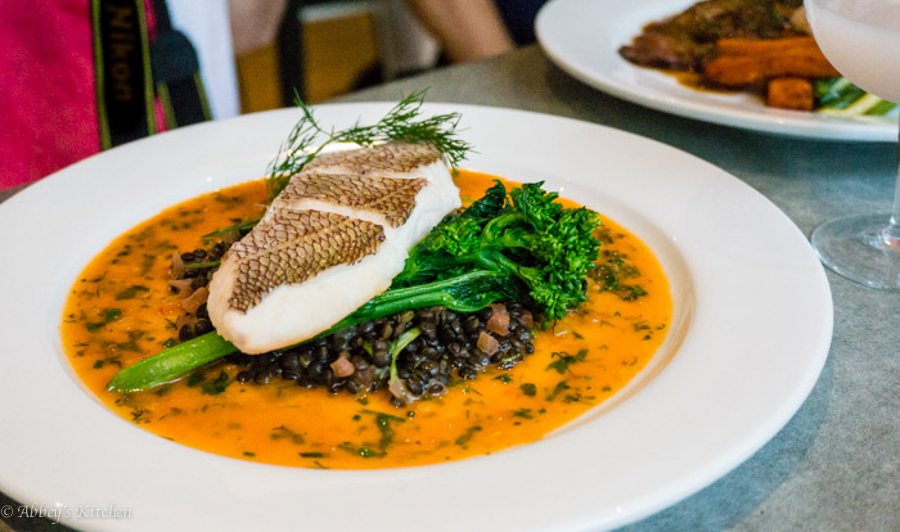 'JFC' Mennonite-Farmed Fried Chicken, Buttermilk Mash, Tomato, and Preserved Lemon Mayo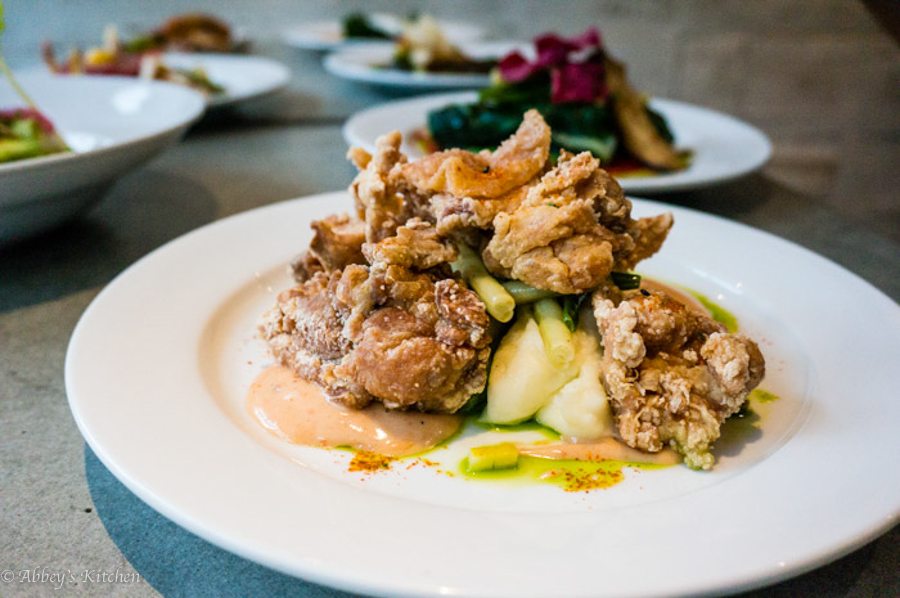 Sauteed Calves Liver, Korean BBQ Sauce, Sweet Potato, King Oyster Mushroom, and Crispy Onions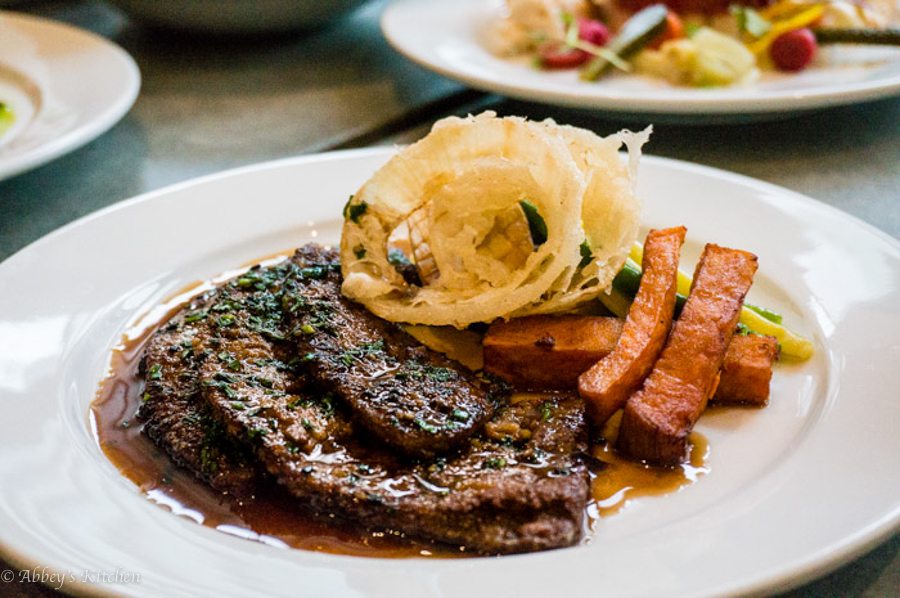 Vegetable-Stuffed Chard, Vegetable Sauce, Chive Oil, Beet Crisps, Toasted Pumpkin Seeds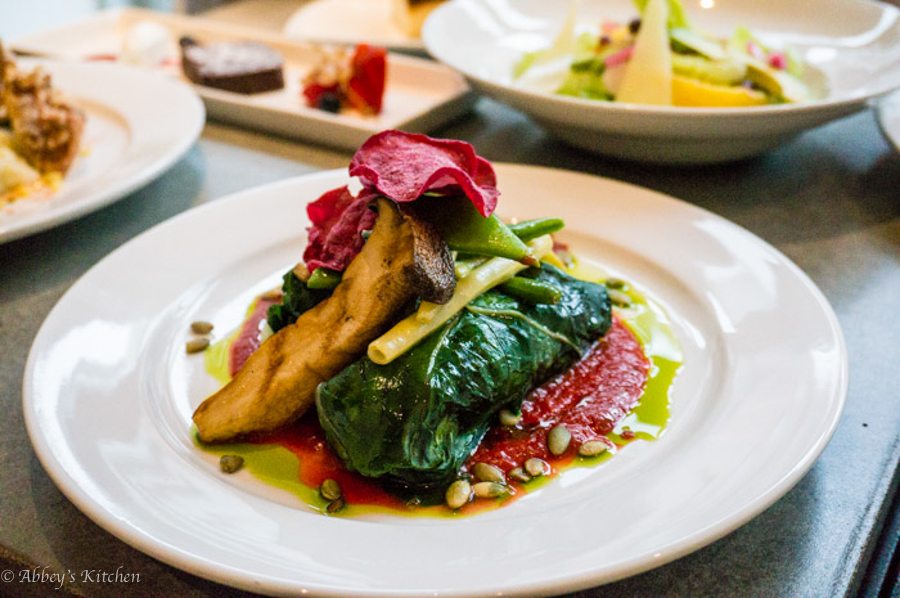 Chilled Souffle Cheesecake, Boozie Cherries, Hazelnut Bark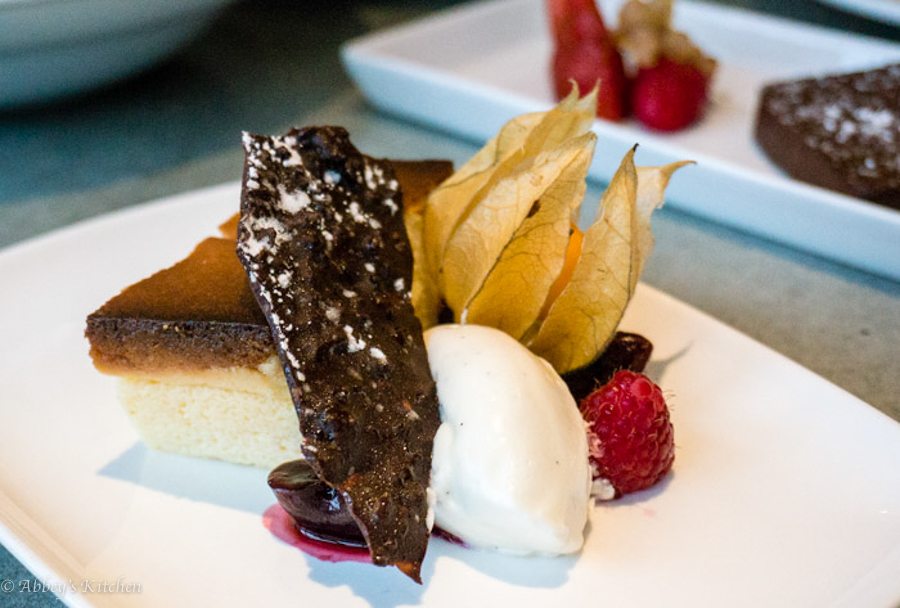 Callebaut Chocolate Terrine, Local Berries, Vanilla Bean Whipped Cream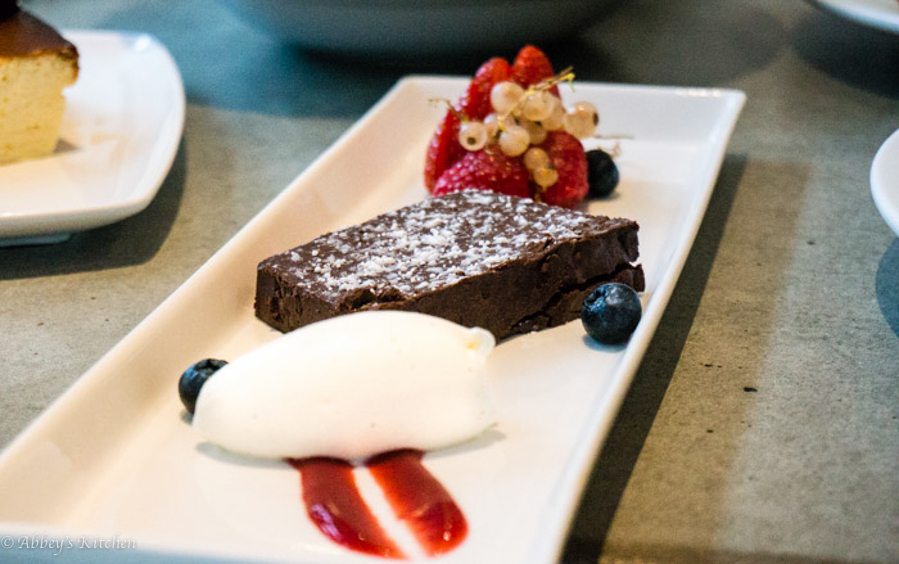 Concession Road is located at 760 St. Clair West, just a couple blocks west of Bathurst Street, and they are open weekdays from 5:30pm onwards, and on weekends from 3pm until late. For more info and a better look at their menu, as well as for making reservastions, you can head on over to their website here.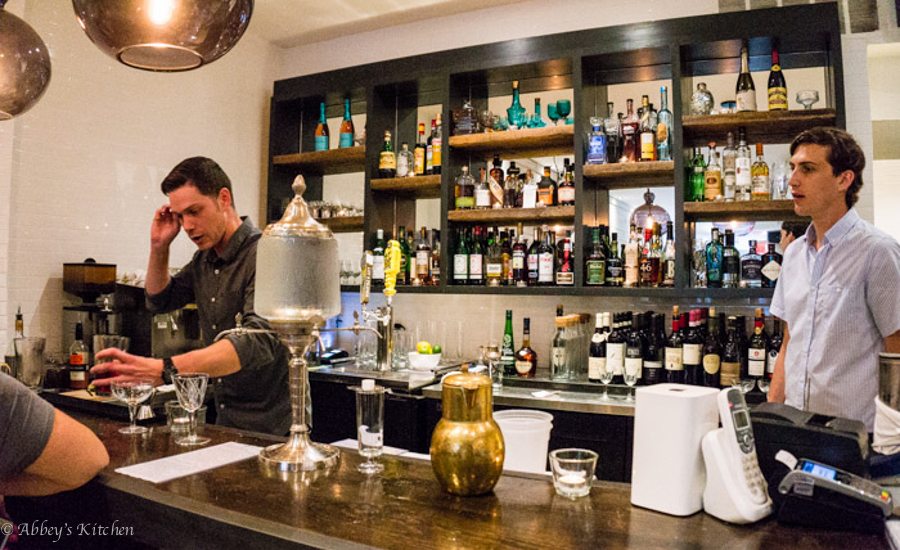 Contribution by AK Taster Joy Carino   
Disclaimer: The preceding meal was complimentary, however, as always, all opinions are genuine.