Located in the St. Lawrence Market District, East Thirty Six is the new restaurant and cocktail bar serving up handcrafted drinks and gourmet dishes. This up and coming hot spot is run by the same team that brought the award-winning Boutique Bar to Church Street in 2010. Renowned mixologist and co-owner Julien Salomone is the mastermind behind the drinks list and brings his experiences of working in his native country, France and Toronto to create an establishment that surpasses expectations.Though the drinks may seem like the star in this chic environment, the food also does not fall short, with Chef Brent Maxwell, an alumnus of the Oliver and Bonacini empire, at the kitchen's helm. His shareable dishes give diners a taste of East Thirty Six's worldly approach with plates that are created with style and managed to pack in tons of flavour.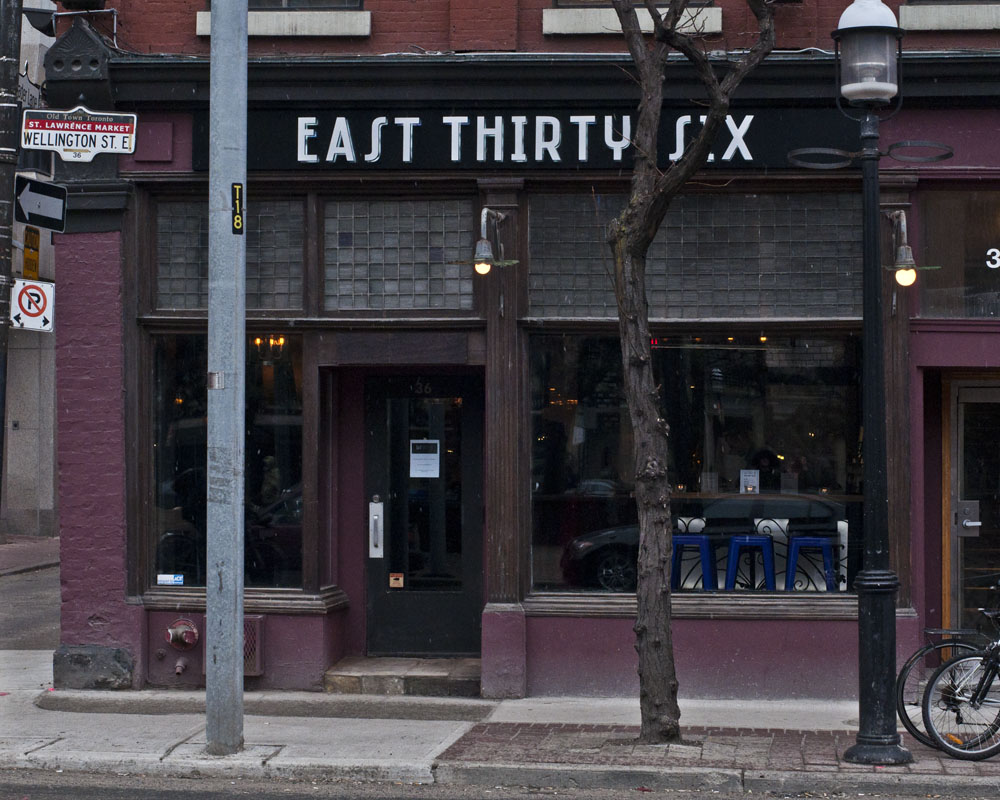 After entering the doors of East Thirty Six you may feel that you have stumbled upon a place only the "elite" Torontonians knows about. The dark colour pallet and the sleek furnishings enhance the sense of glamour that is felt throughout. Most diners will pull up a seat at the bar to watch the skilled bartenders create their signature drinks, but really lucky foodies will snag a seat in the "purple room" in the northeast corner. This was probably my favourite area of the restaurant because it feels like a secret hideaway within an already exclusive space.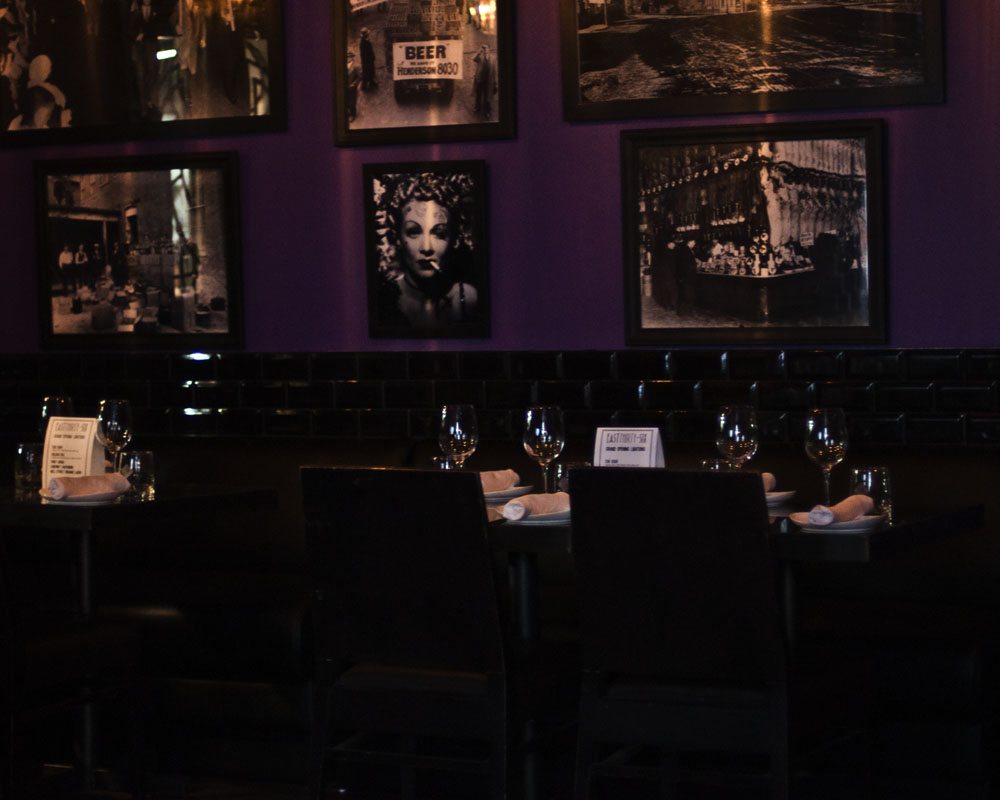 When hearing that experienced mixologist, Julien Salomene, was head of East Thirty Six's beverage program I was excited to find out what new and intriguing concoctions he had devised for their menu. After looking at their cocktail list, I could tell that these drinks were just as sophisticated as the space they were served in. One can enjoy East Thirty Six's house made rum in their Rum Row ($13), which blends apricot liquor, lemon juice, ginger syrup, and tonic float, or sip on the Borsalino ($13), a mixture of Lot 40 Rye, Cynar, lime juice, and maple syrup. No matter what your libation is for the evening, you definitely won't be disappointed.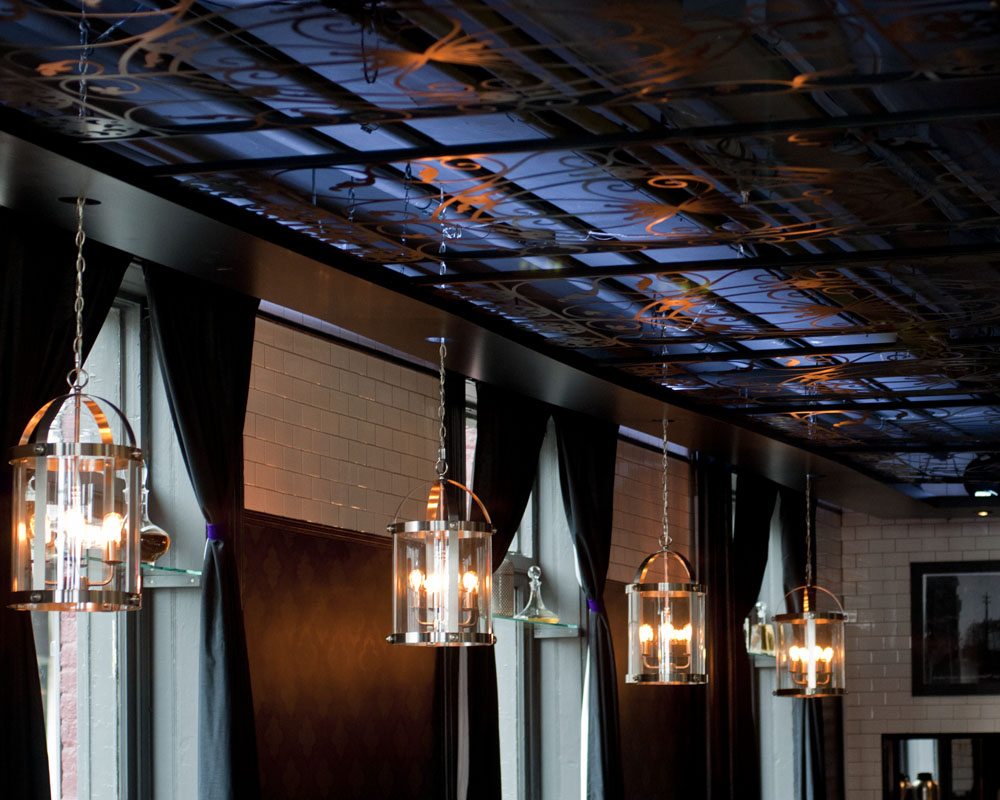 After ordering one of East Thirty Six's classic cocktails, the decision of what will satisfy your appetite is next. I usually have a hard time trying to decide what I want from a menu when I go out to dinner, and always want to try more than one dish. At East Thirty Six, shareable dishes have been created to relieve all us foodies of the burden of making decisions. Choose from tasty treats like Pork Caillettes ($9), Scallop Crudo ($14), or Smoked Sweetbreads ($15) to get the party started, and move to heartier fair like Halibut ($21), Shortrib ($21), or Boudin Blanc ($18) to satisfy lingering hunger.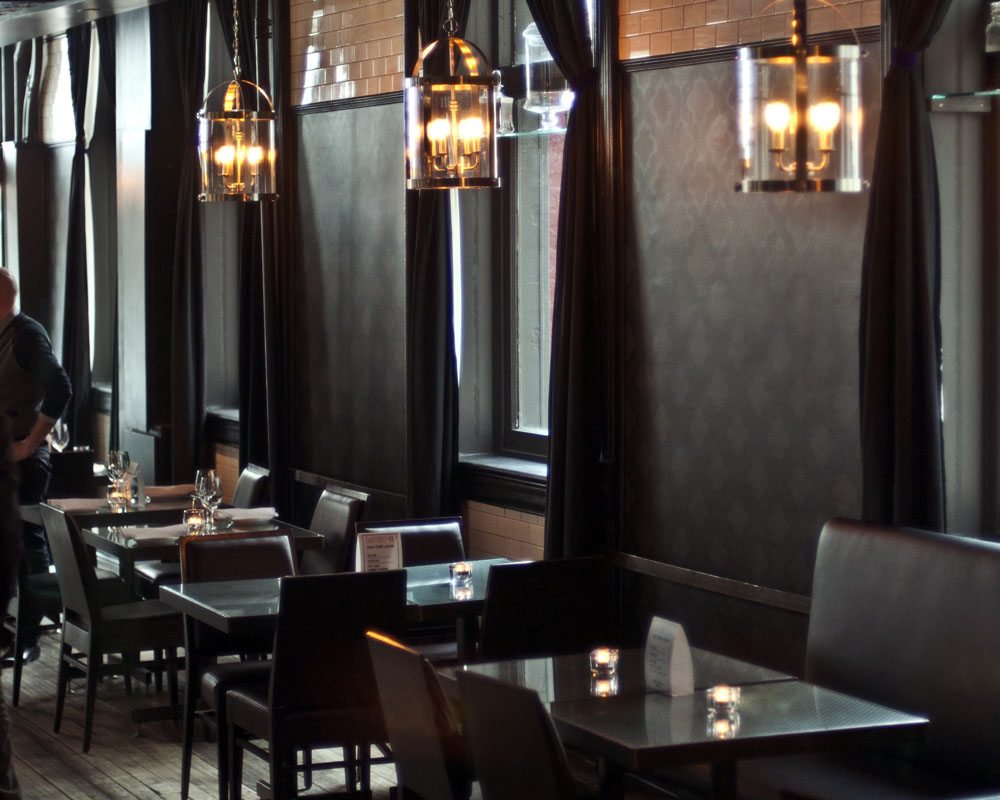 As part of their Grand Opening soiree, guests were served some of their dishes "cocktail hour" style. Rather than sitting down, we were all encouraged to mix and mingle with the crowd while sipping on signature cocktails and nibbling on delicious food. Below are some of the "yum" worthy bites and drinks I sampled that evening.
Golden Era
Bourbon, Amaro Montenegro, White Vermouth, Bitters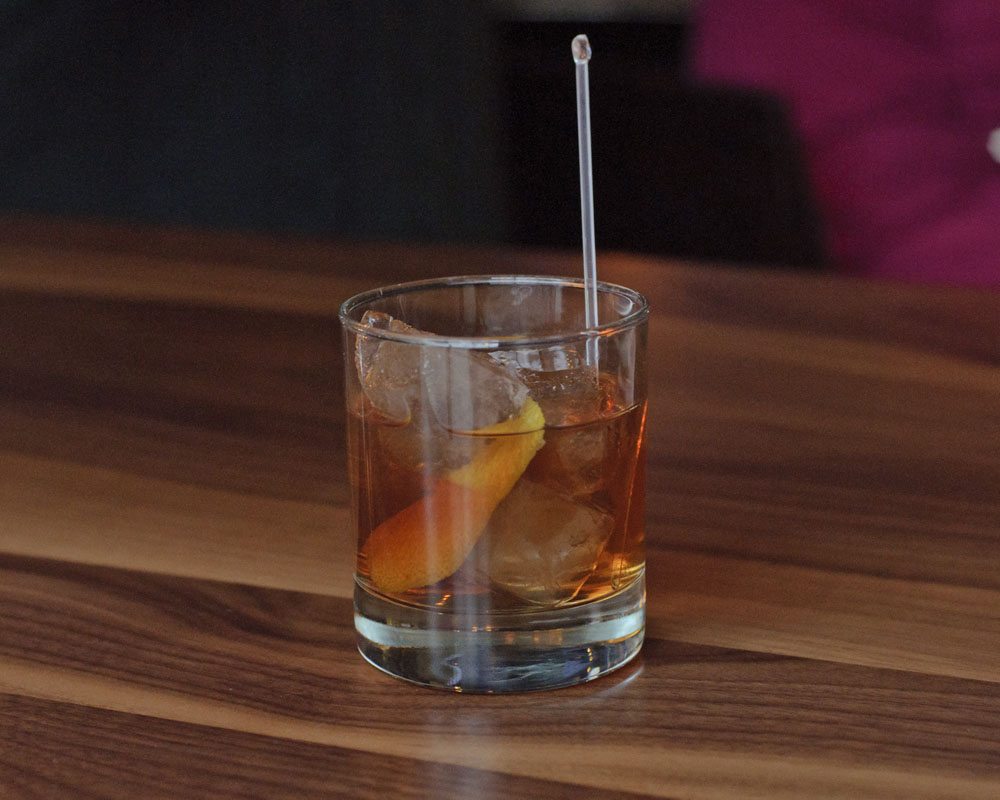 Had a strong "kick" due to the Bourbon, but very light on the finish.
E36 Sour
Soubieski Vodka, Cherry Brandy, Lemon Juice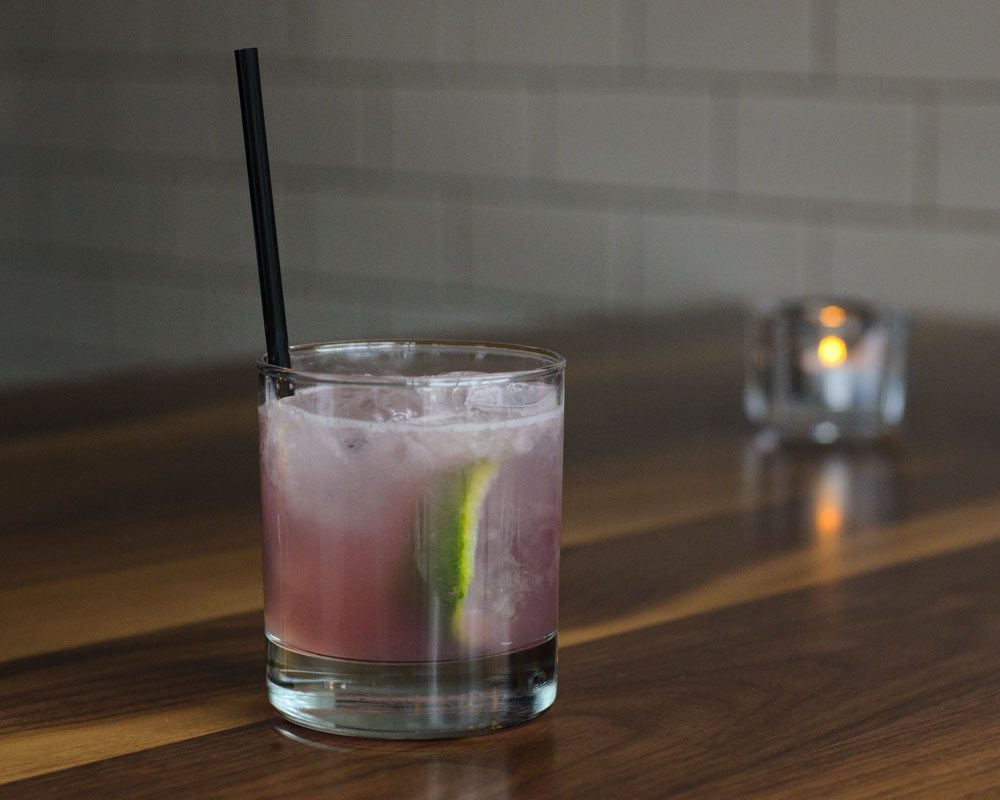 Refreshing! This is a drink I will definitely be ordering during the upcoming summer evenings.
Pork Caillettes
Swiss Chard, Pork, Mustard on Artisanal Toast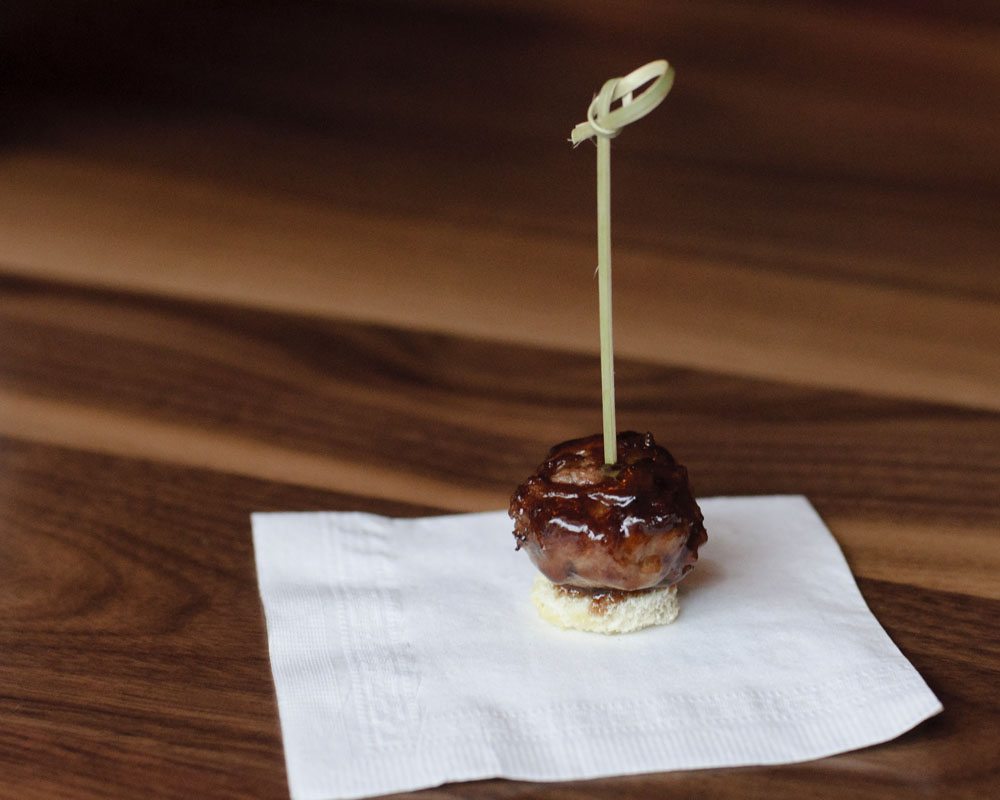 Tender and flavourful. The crunch from the toast added great texture.
Chicken Liver Pate (Accompaniment to their Bone Marrow Dish)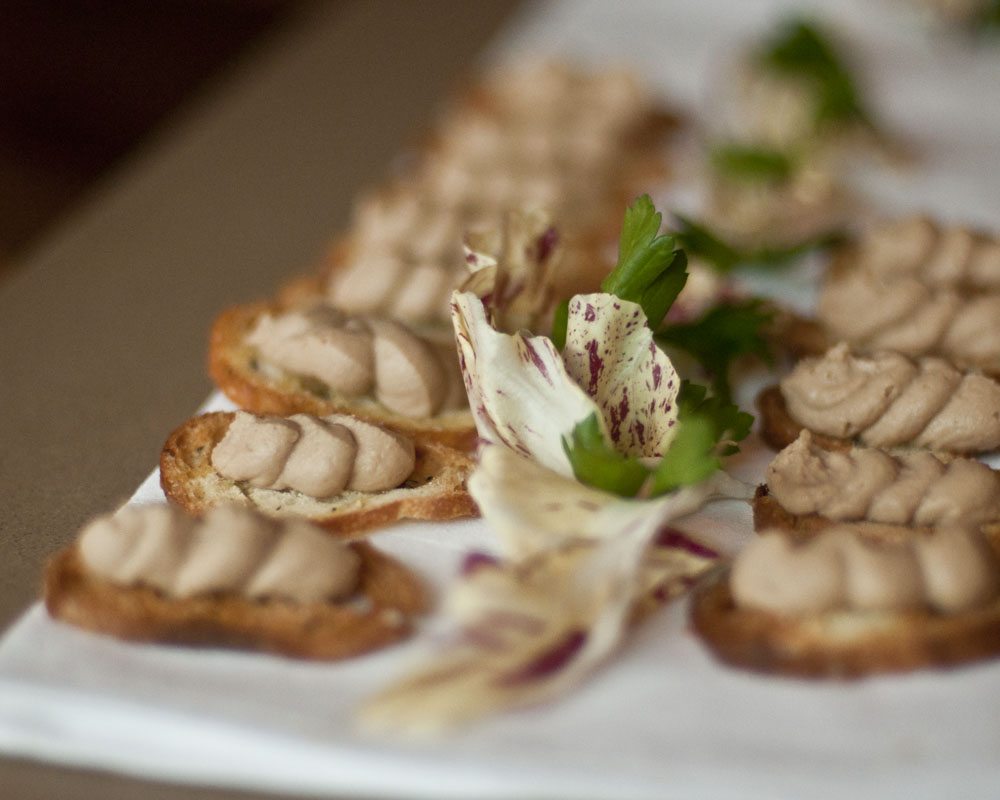 Rich and buttery pate served on a crostini that was crisped to perfection.
Boudin Blanc
Chicken Sausage, Foie Gras, Tarragon, Creamed Savoy Cabbage, and Apple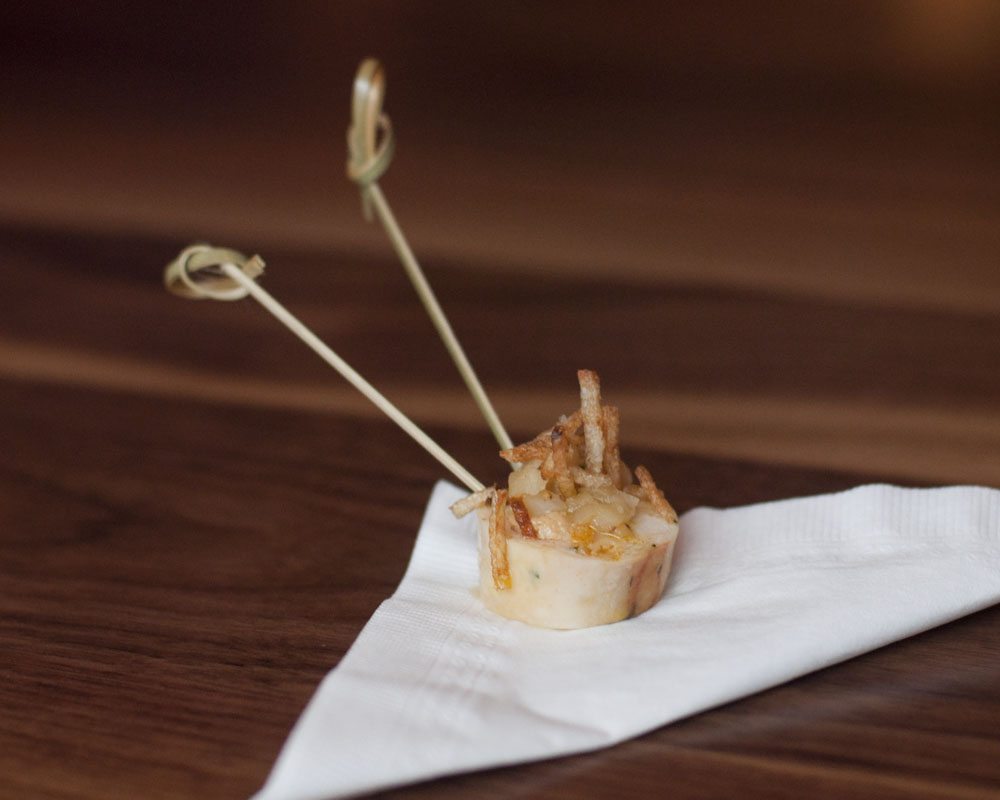 Anything with foie gras is a winner to me, but with the added flavour of the tangy apple and aromatic tarragon,  it was a very well-rounded bite.
Smoked Sweetbreads with Romesco Sauce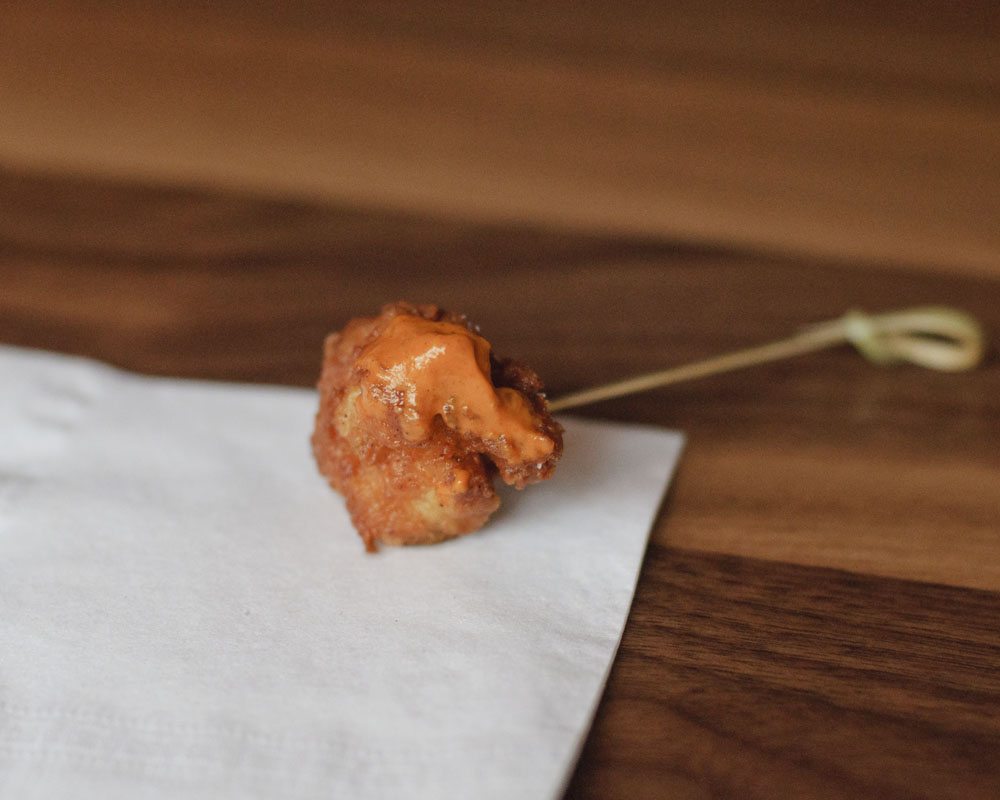 I liked the crispy bite from the light breading on the tender sweetbreads, and the balanced flavour of sweet, salt, smoke and heat.
After spending an evening with great company, and dining on delicious food I will definitely be visiting East Thirty Six for a full follow-up meal. East Thirty Six is located at 36 Wellington Street East, and is open daily from 4pm. If you are interested in taking a peak at their menu or making reservations visit their website.
Contribution by Abbey's Kitchen Team Eater Savannah Onofrey
Disclaimer: The preceeding meal wsa complimentary, however, as always, all opinions are genuine.
Updated on April 2nd, 2016