I can't remember for sure where I first met Trevor Lui, but like most of my relationships, I assume we can trace things back to twitter. Trevor is the Director of Operations and Sustainability at the International Centre, and has been showing up at popular food events with his Mexi-Asian pop-up, La Brea Food. At
Beer Fest
, he made bad-ass deep-fried sushi roll, and I may or may not have inhaled it all myself. Finally, Lui is bringing his playful approach to food to a brick and mortar space in Cabbagetown's latest addition, Kanpai Snack Bar (Mandarin for "bottom's up".) Kanpai offers authentic Taiwanese cuisine cooked by Taiwan born Chef Ike Huang with inspiration drawn directly from the world-renowned night market of Taipei.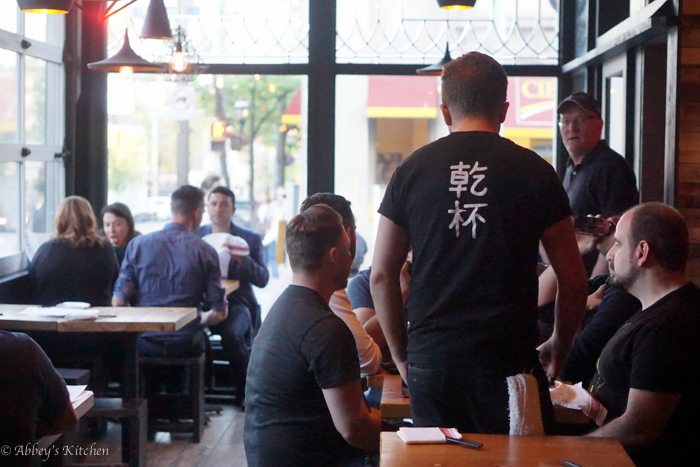 The 52-seat Kanpai was pieced together largely by the team's own hands (but only if you asked would you ever know). Located in the former Ginger, a foyer backed by glowing Chinese symbols welcomes you to the space. The walls are lined with textured wood panels and lead the way towards the gorgeous Taipei night market mural, while the beer taps are crowned with authentic Taiwanese knives.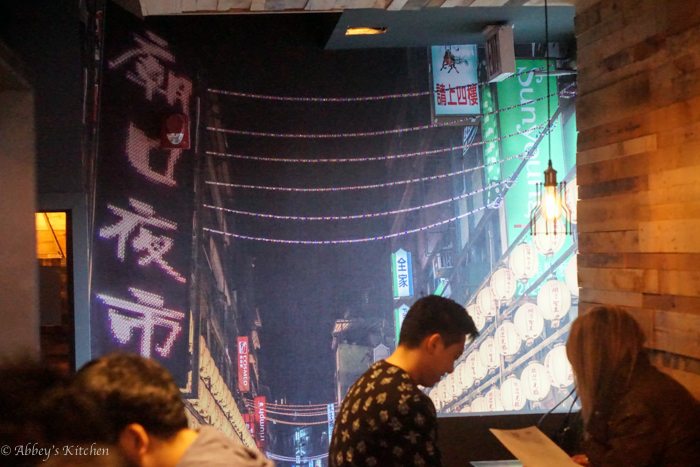 Speaking of beer taps, Kanpai offers craft beers (like Muskoka, Beau's, Mill Street), Ontario wines, and local Sake, as well as a selection of canned and bottled beers and about 8 Taiwan-inspired cocktails. Think Long Island Iced Tea made with oolong tea and punch served in large tea pots for a group.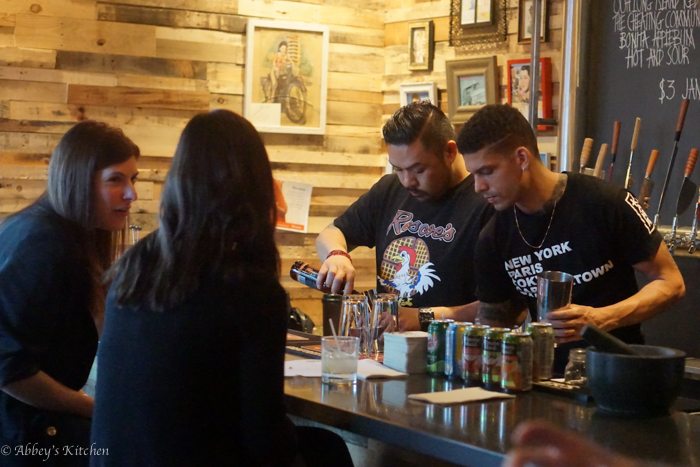 I sampled a few made to order drinks as well as their Negroni and Manhattan on tap- my favourite of the bunch being the zippy Montauk Tame Impala.
 Kanpai Eats & Drink
The Montauk Tame Impala ($10)
Inspired by Our Sister Cocktail Bar, Montauk in Du-West. Tromba Silver Tequila, Ginger Beer, Chai Syrup, Cucumber and Lime Juice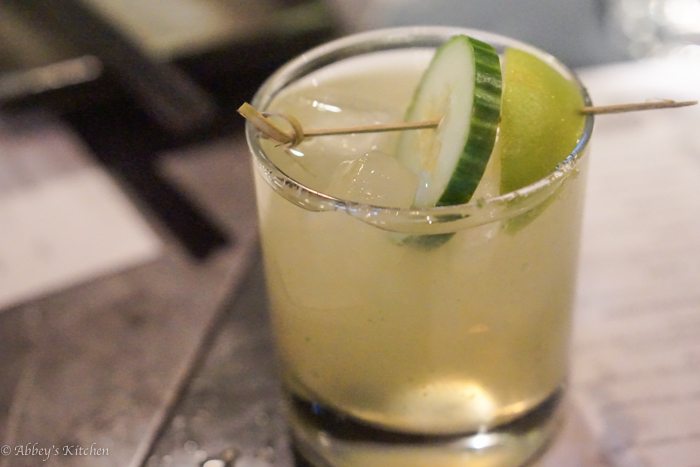 Ooh Long Island Iced Tea ($11)
Absolute Vodka, Havana Anejo Blanco Rum, Tromba Silver Tequila, Plymouth Gin, House-Steeped Oolong Tea, Lemon Juice, Basil Syrup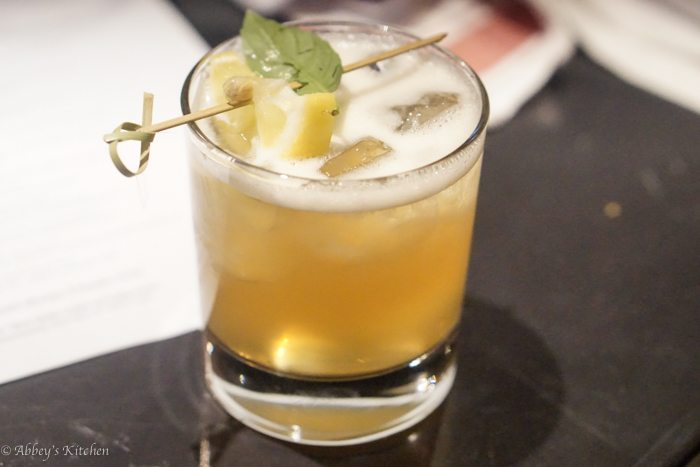 Manhattan on Tap ($9.50)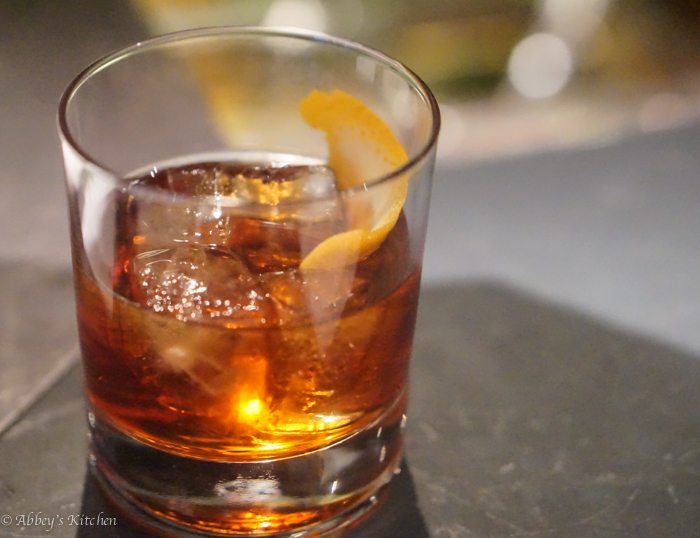 As alluded to by its name, Kanpai's food menu is super convivial and snackable. Most of the dishes are affordably priced below $10 so you can easily order a large range and nosh your way through.  Everything comes lightening fast, so if you prefer to have items staged, you may want to request that or simply order as you go. Those who feel ready to commit to a more structured meal, can go for their Taiwanese Redneck Dinner. For $88 you get a 12 piece family platter, a pail of PBR tallboys, tater slaw, fried rice, Taiwanese antipasto and a side of naked bao with teriyaki butter. Sounds pretty finger licking good to me. Check out what I tried:
Schricken Satay ($8)
Chicken and Shrimp, Mixed Vegetables in Satay Sauce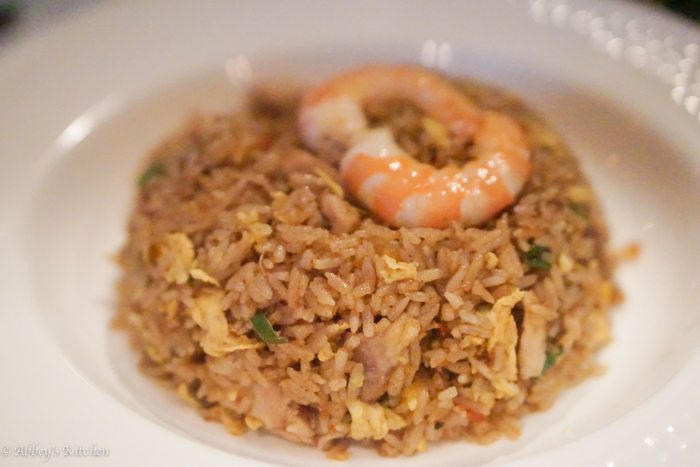 With three different fried rice options to choose from, ordering a platter to share is definitely a no brainer. The classic chicken and shrimp combo was well seasoned, mild on the heat scale, and perfect for balancing out some of the bolder menu items.
MC Hammer ($7)
Taiwanese Popcorn Chicken in Ike's Secret Blend of Herbs and Spices, "Can't Touch This"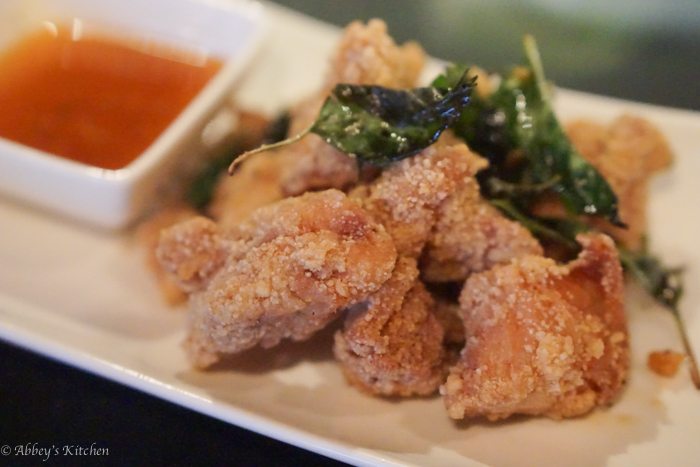 Juicy little chicken bites with a spicy sauce. Great tribute to the Colonel.
O.G. Bao ($5)
Slow Cooked 5 Spice Pork, Taiwanese Relish and Traditional Garnishes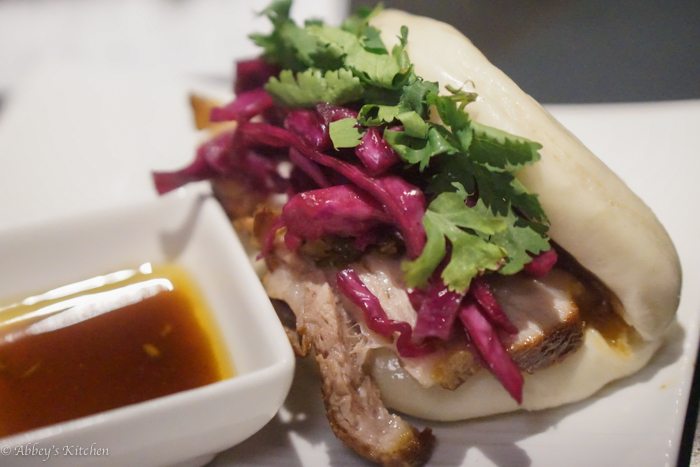 Talk about a pillow of a bun. Here's an idea- eat a few of these massive bao, then order a side of naked bao for nap time. ☺
Cabbage Patch Kids ($5)
Brussels Sprouts Wok Fried with Fresh Chilli and Garlic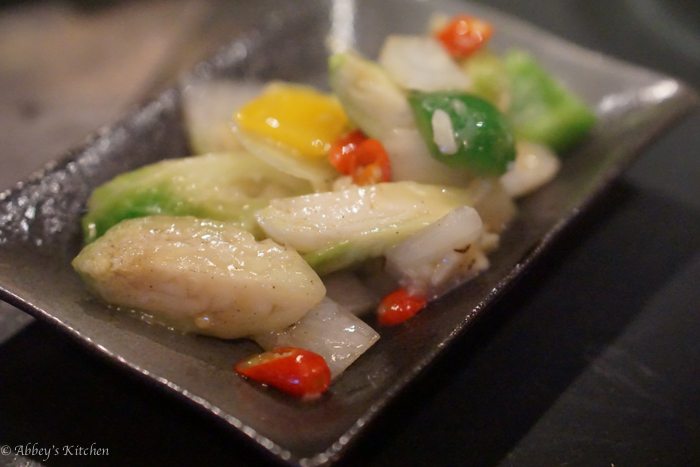 Warning- these are spicy but mighty delish.
TFC (Taiwanese Fried Chicken) ($9)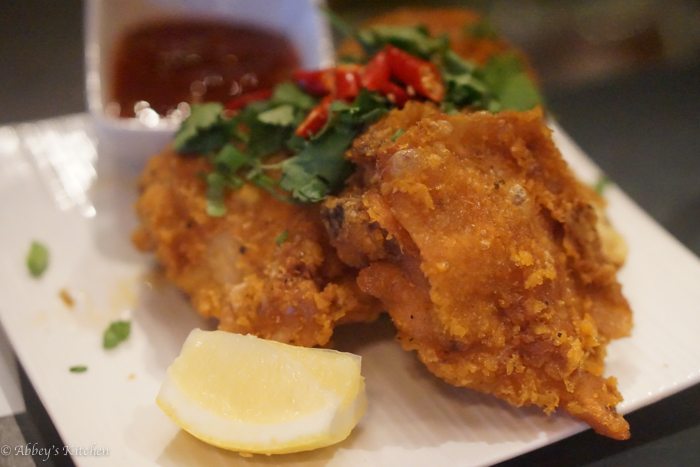 Yep- it was worth the hype. Loved that crispy golden skin, wickedly juicy meat, all dipped in their sweet and tangy sauce.
Wow Bao ($6)
Deep Fried Bao Bullion with Yin Yang of Spicy Nutella and Pop Rock Condensed Milk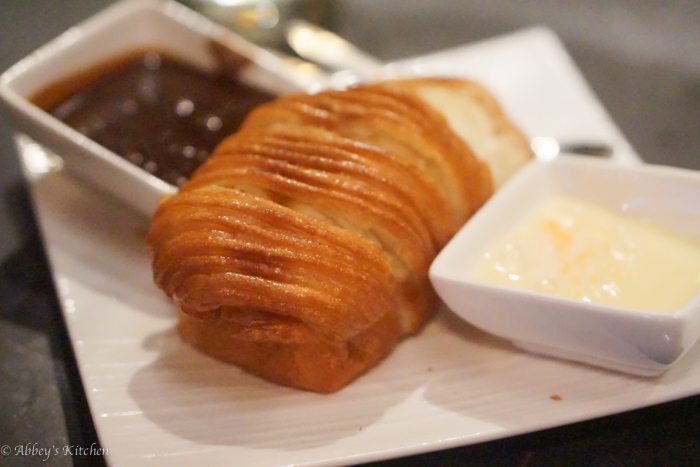 Don't skip out on dessert! I've never had bao done like this- it actually had a texture closer to brioche than bao with the golden crispy surface and meltingly buttery interior. Smeared with literally my two favourite condiments of all time, I was one happy girl.
Joe Louis was Taiwanese ($7)
Artisan Vanilla Ice Cream with Nori Dust, Topped with Canadian Jos Louis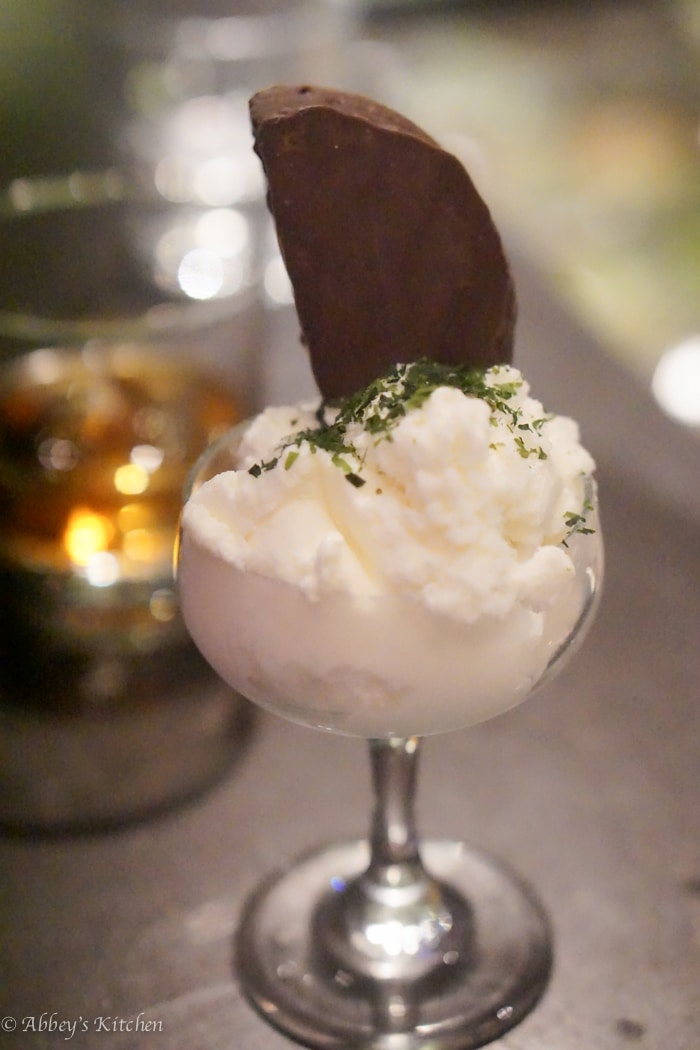 OMG, talk about a throwback. And despite so many Michelin star meals (you would think my palate would have matured…), I was still all over that lunch box treat.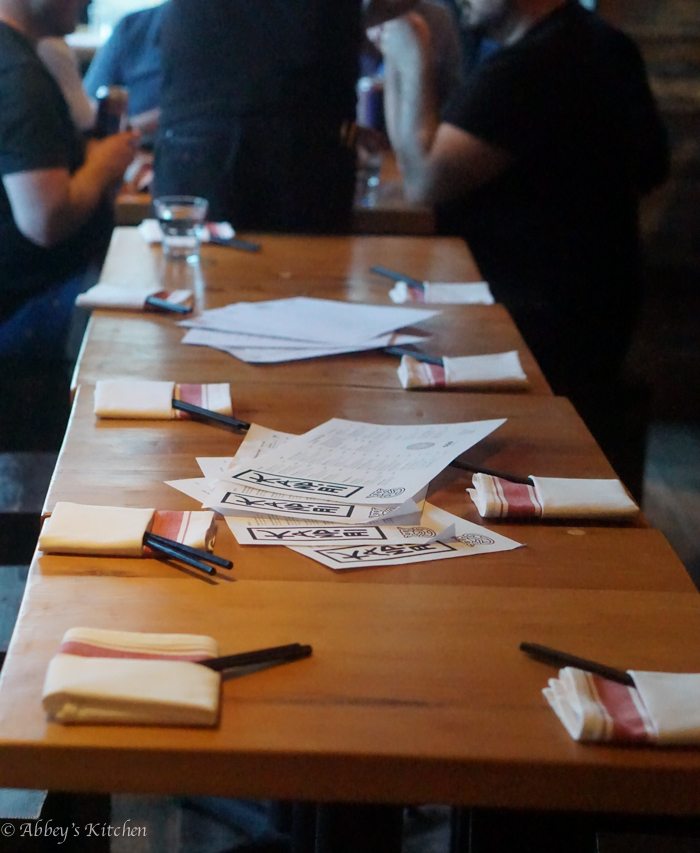 I don't know about you, but I'm down to skip the 20 hour flight and meander down to Cabbagetown for my Taiwanese fix- especially if there's fried chicken this good. Kanpai is open daily for lunch and dinner, including their $5 snack bar menu offering from 5-6 PM and 10-11 PM. Considering the snack bar format, Kanpai does not take reservations, so plan for a little more time in case there is a line.
Updated on April 2nd, 2016