Located on Bloor between Spadina and Bathurst, the Annex has a new, delicious pizza place. Introducing
Za Pizzeria
! Owned by adorable newly weds, Jason and Lisa Costantini, Za differentiates itself from the saturated pizza market with their unique flavour creations and their cooking method- the grill!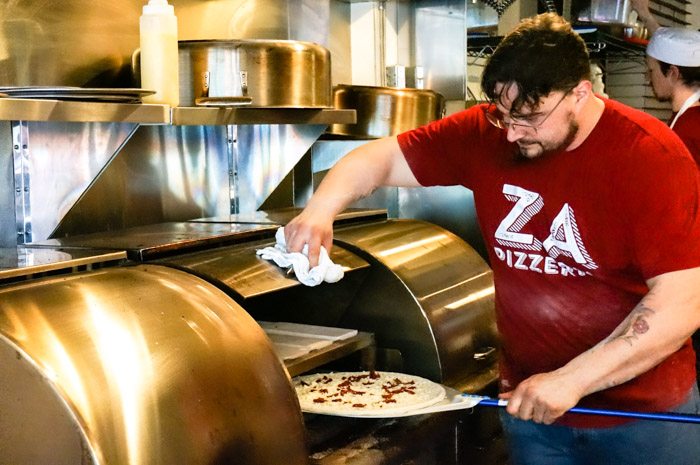 Previous to opening his own place, Chef Jason worked with several big names including Toronto's culinary royalty, Susur Lee and Mark McEwan and got his pizza making chops during his time at Pizzeria Libretto.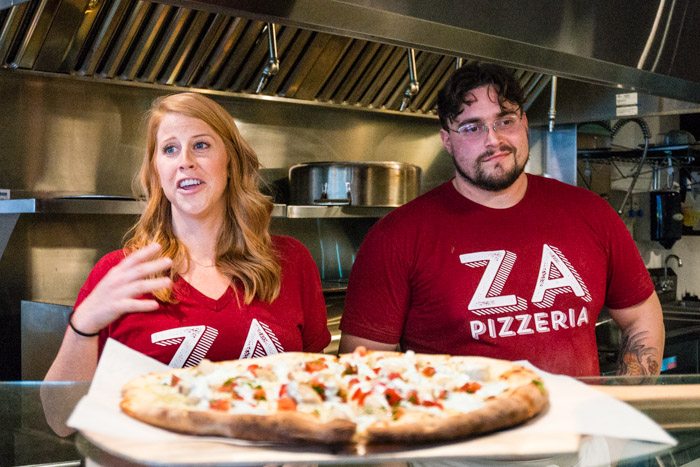 Chef Jason uses a traditional gas grill with an added pizza stone, and a custom built cover to contain the heat. Wood chips are added to the oven to impart a light smoky flavour, while the crust gets super crisp in the 700 degree heat!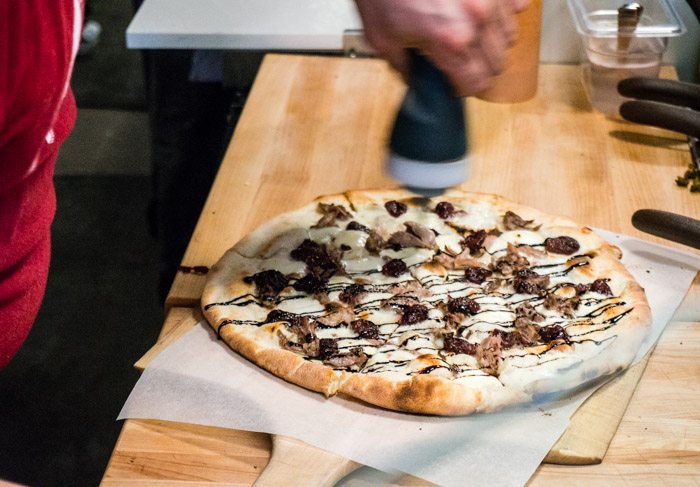 The menu is broken down into three main categories or pie: Classics, Signatures and Features as well as a small selection of salads. Diners have the option to eat in – though space is tight – or order a slice or a full pizza to go.
Everything is available for under $20, and with some of the gourmet ingredients used on the pizzas, that price is quite the steal!
Za Pizzeria Eats
Vegan
Mushrooms, Zucchini, Red Peppers, Cauliflower and Macadamia Nut Puree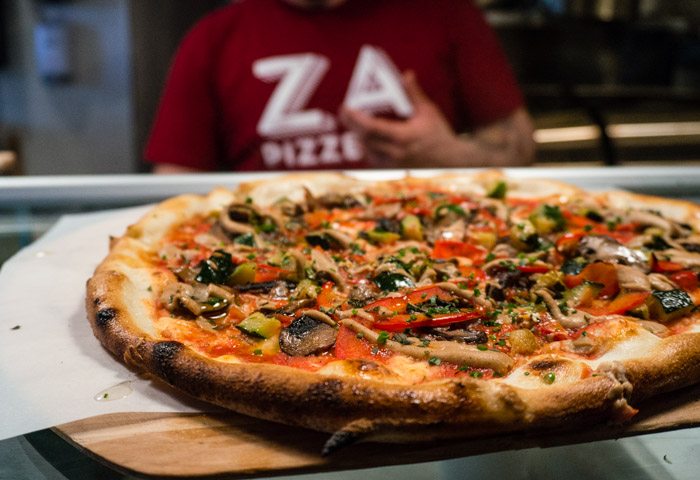 Pepperoni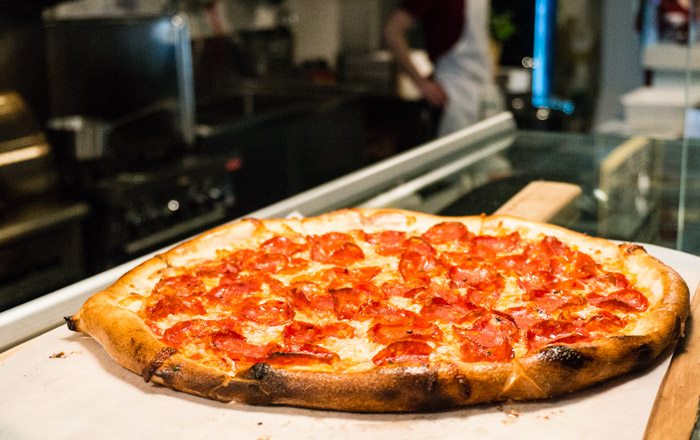 Margherita
Funghi
Porchini Cream, Mozzarella, Goat Cheese, Sautéed Mushrooms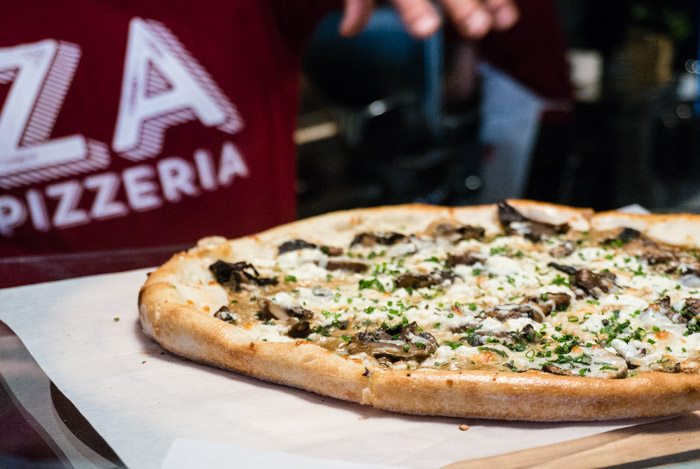 Duck & Grapes
Buffalo Mozzarella, Mascarpone, Duck Confit, Roasted Grapes and Balsamic Reduction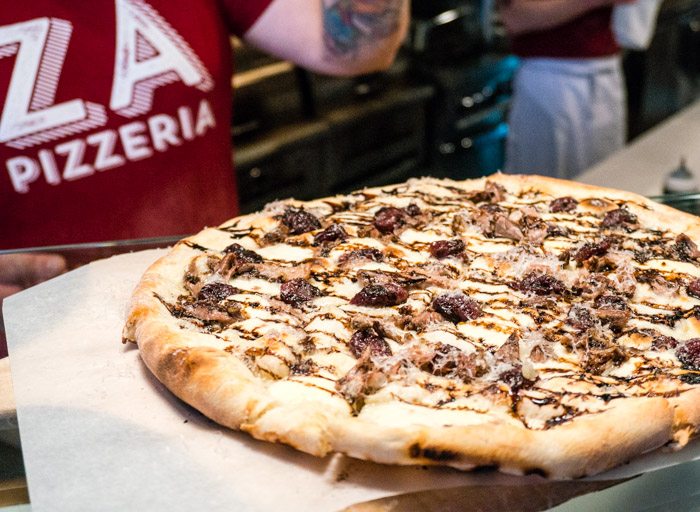 Eggplant Parm Pizza (Special)
Eggplant, Parmesan, Mozzarella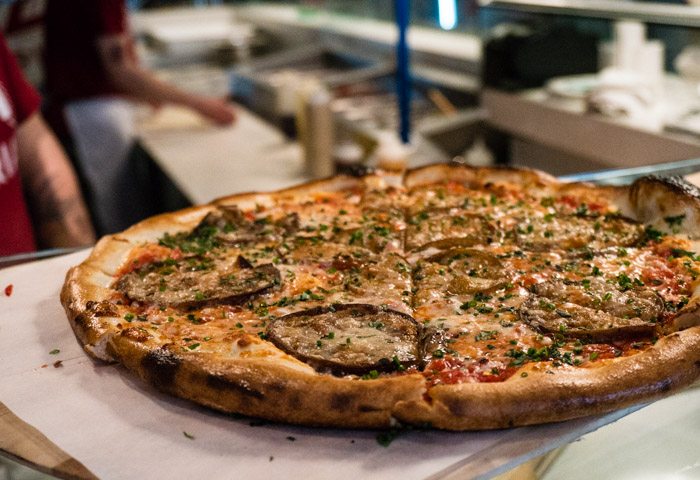 Meatball Pizza
Za's Meatballs, Buffalo Mozzarella, Red Pepper Cream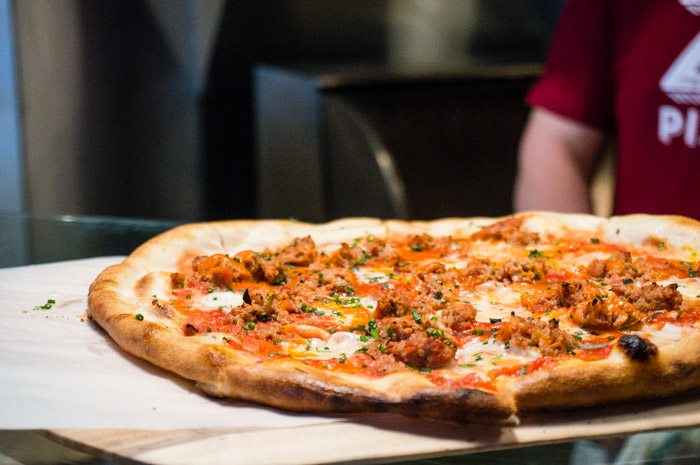 Oh Canada Pizza
Maple Syrup, Crispy Bacon, and Potato Chips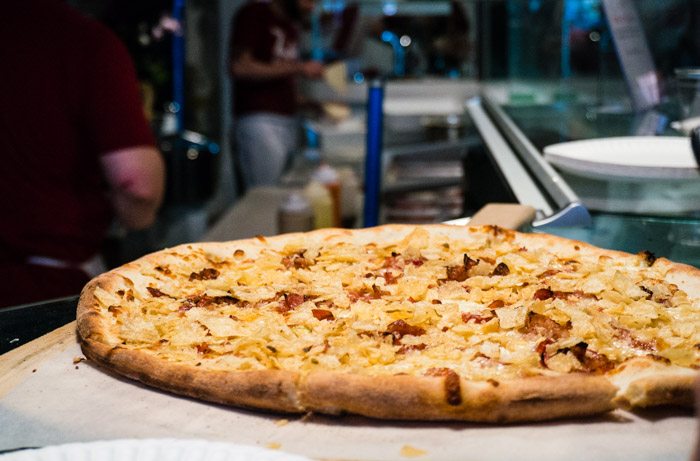 Salmon Tartar Pizza
Garlic Butter, Mozzarella, Salmon and Grapefruit Tartar, charred green onions, red peppers, fried capers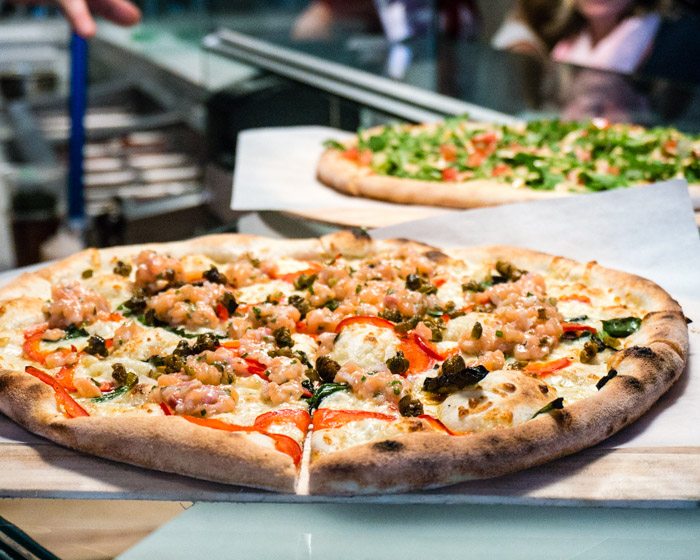 BLT Pizza (Special)
Bacon, Tomato, Aragula, Mozzarella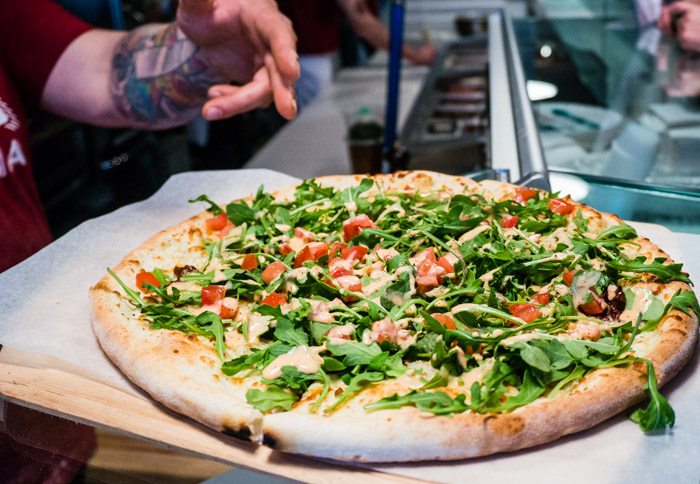 Za-Vlaki Pizza
Garlic Butter, Mozzarella, Roasted Chicken, Pico de Gallo and Tzatziki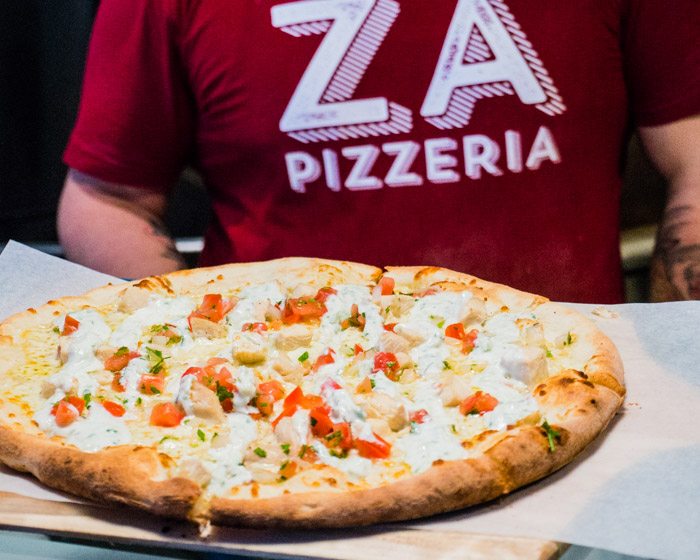 Get your "Za" on Tuesday through Sunday any time between 11AM – 11PM. Definitely worth a visit, you'll leave Za Pizzeria wanting more! Check out their website here and follow them on Twitter for news on their new featured pizzas!
Disclaimer: The preceding meal was complimentary, however, as always, all opinions are genuine. 
Contribution by Brea Giffin and Joy Carino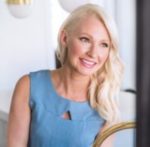 Abbey Sharp is a Registered Dietitian, an avid food writer and blogger, a cookbook author and the founder of Abbey's Kitchen Inc.