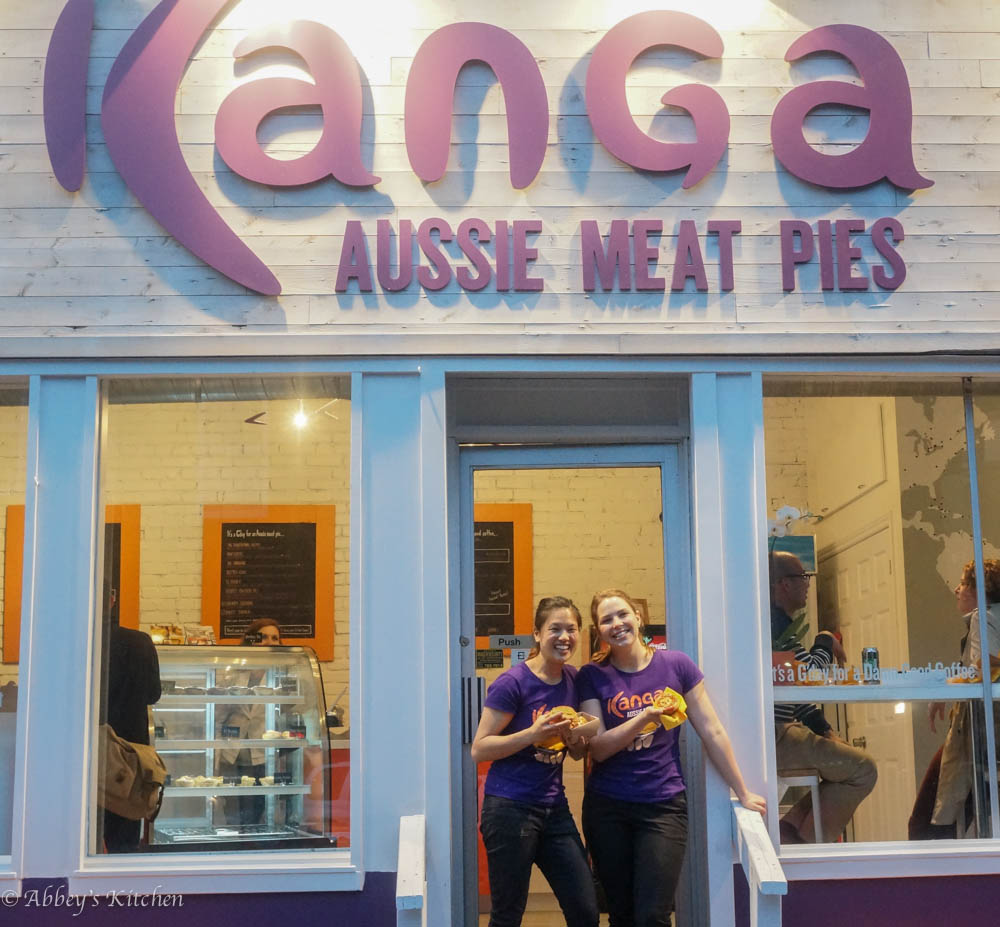 I first sampled Kanga's meat pies (then Meat-Pie Mates) at the October edition of the Toronto Underground Market (TUM) where best-friends and owners Erynn Mayes (a George Brown College Culinary grad) and Megan Chan (a le Cordon Bleu grad) first launched their wares.  Since then, I have been following the dynamic duo from pop-ups to the launch of their pies in retail stores to the long awaited, high anticipated opening of their brick and mortar space.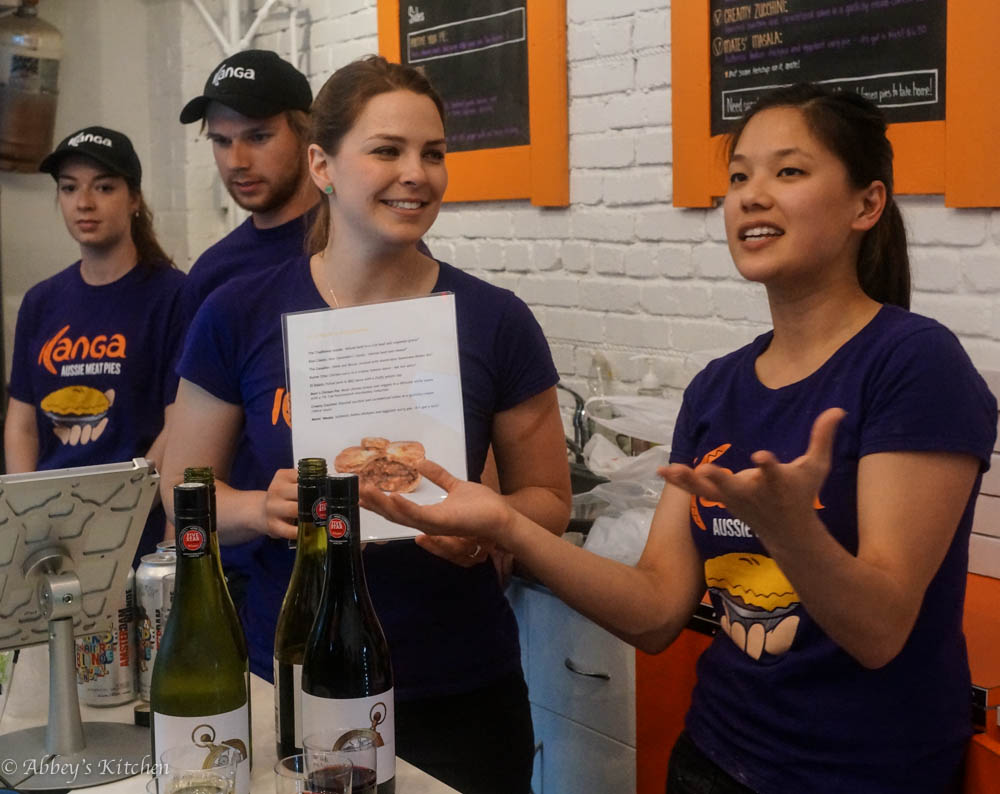 Kanga officially opened their doors on 65 Duncan St (Queen and University) on May 23rd serving Australian style meat pies, sausage and veggie rolls, salad, fries, poutine, breakfast, dessert and Propeller coffee.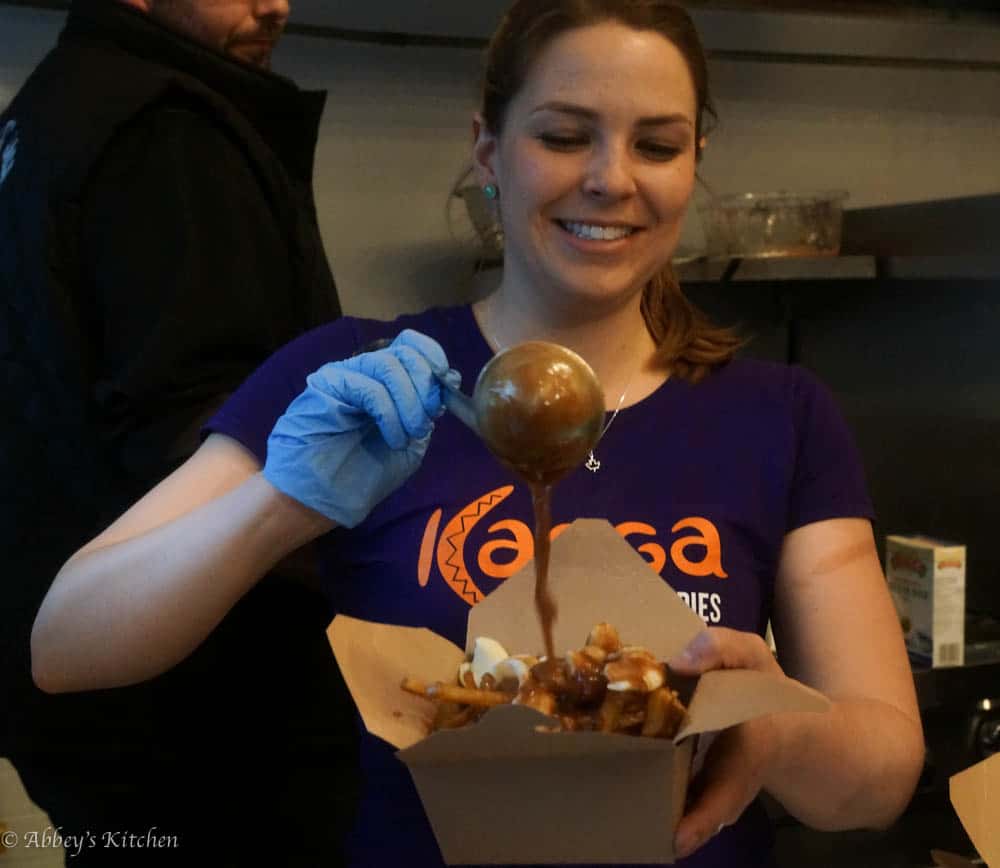 Erynn making Poutine
The space itself is quaint and cozy- just enough room for a pie-line and a handful of stools and counter that overlook the city street. Created by Lux Designs, there is a lot of attention to detail packed into the modest space. I particularly love the  continents of the globe hung on the slate grey walls that customers can mark with orange and purple push-pins to represent where they've travelled in the world as well as the matching Australian boomerangs hung from the ceiling.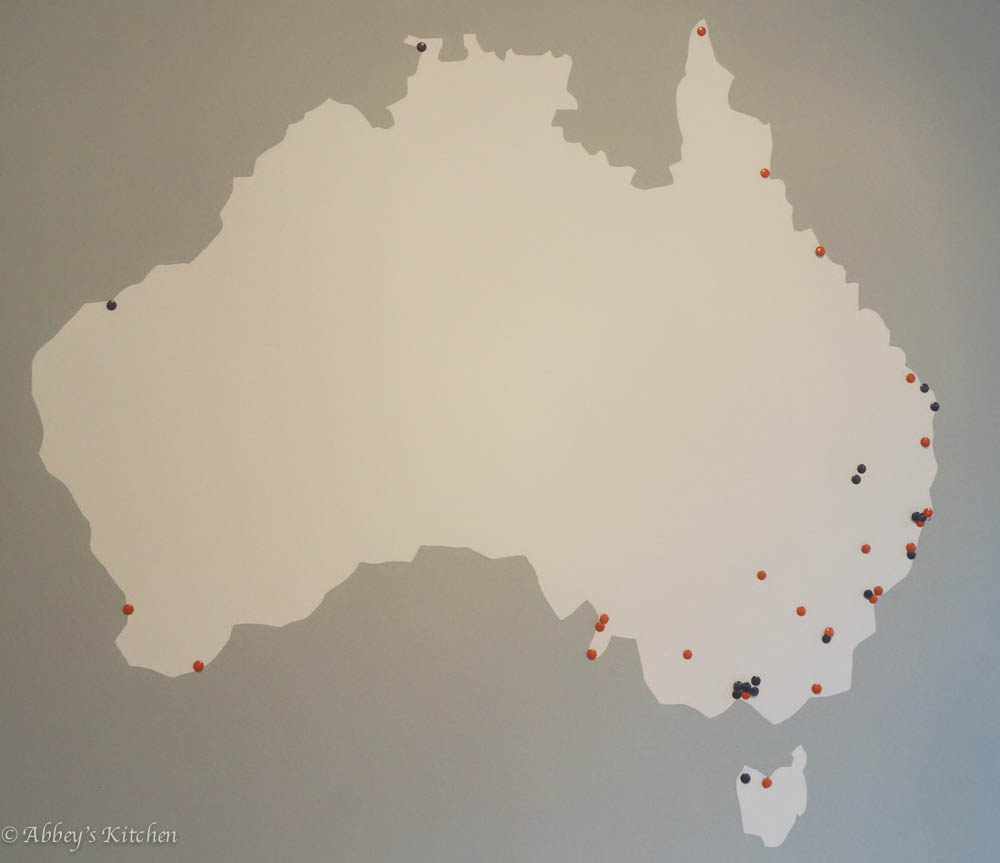 Even the brightly-pained al fresco benches stay on colour scheme. But décor aside, probably one of the coolest things in the space are the Wireless phone "Charge Spots" set into the dining counter for customers to use.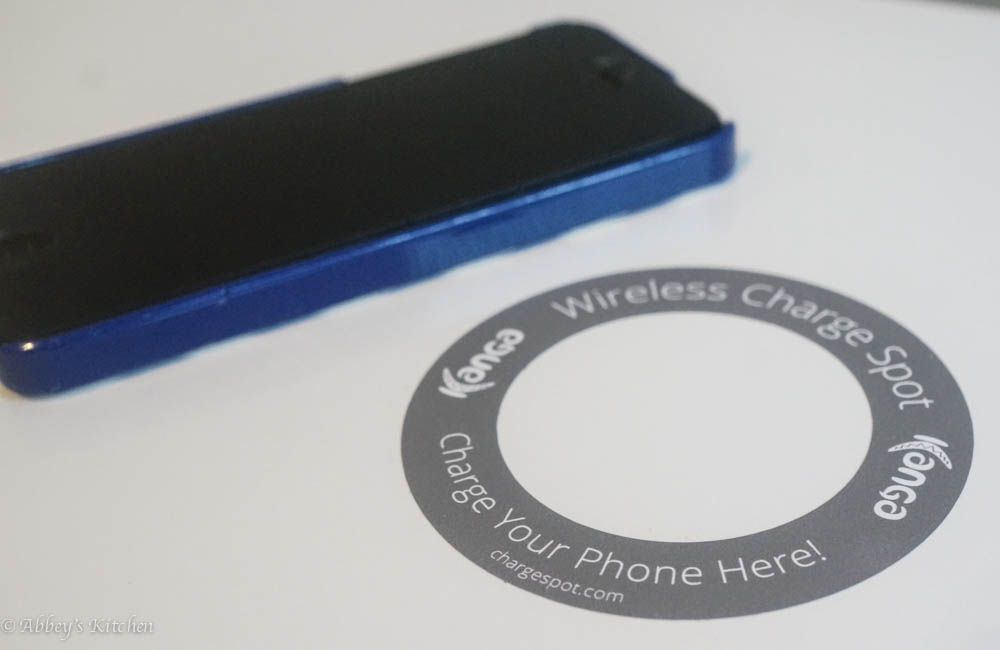 Apparently, Kanga is the first restaurant in Canada to have these magical little contraptions implanted into their tables so that guests can simply set their phone down on the spot and "refuel" together.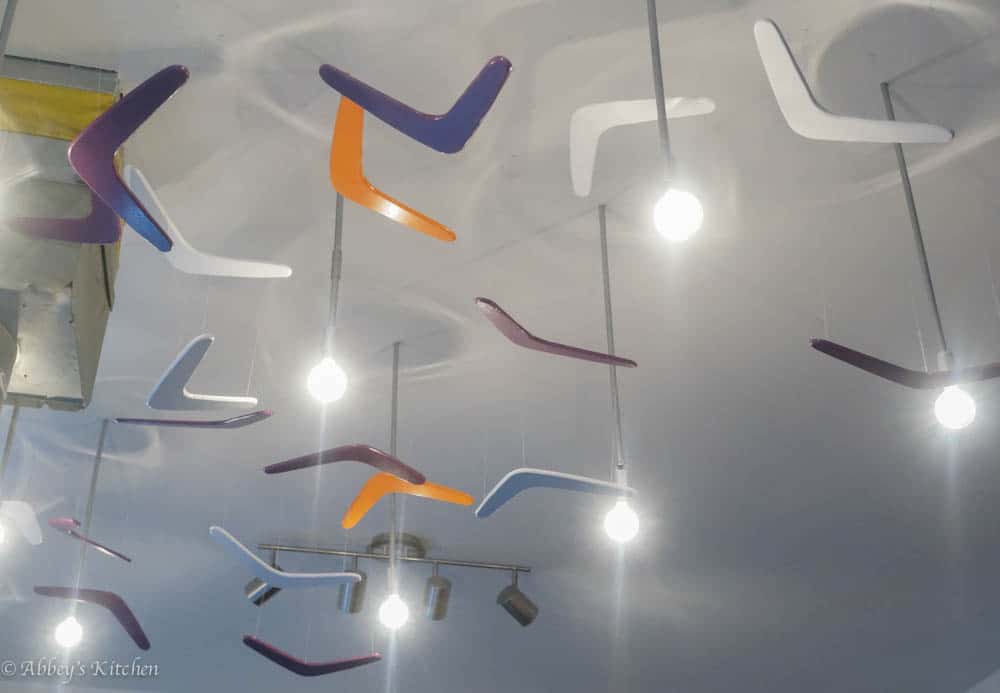 No time for that? No problem- Aussie pies are meant to be eaten on the go anyway, and plus, the girls at Kanga are also selling them frozen to take home.
Owner Megan Chan honouring the Poutine Your Pie option
But what about the pie? Well, if you're not familiar, Aussie pies differ significantly from their British or Canadian pastry cousins in that it's far flakier, has a more saucy gravy-loaded interior and is meant to be eaten in your hands. That means there's no cutlery and certainly no leaky soggy pies at Kanga. Oh no, Kanga's pies are expertly crafted, flavour-packed, leak-proof and just plain cute. I learned quite a lot from the Kanga staff about pie eating the Australian way, like the ideal pie-eating stance (chest back with a slight bounce in the knees), and that the "Perfect Pie Temp" to avoid an oral burn is between 75-80 degrees.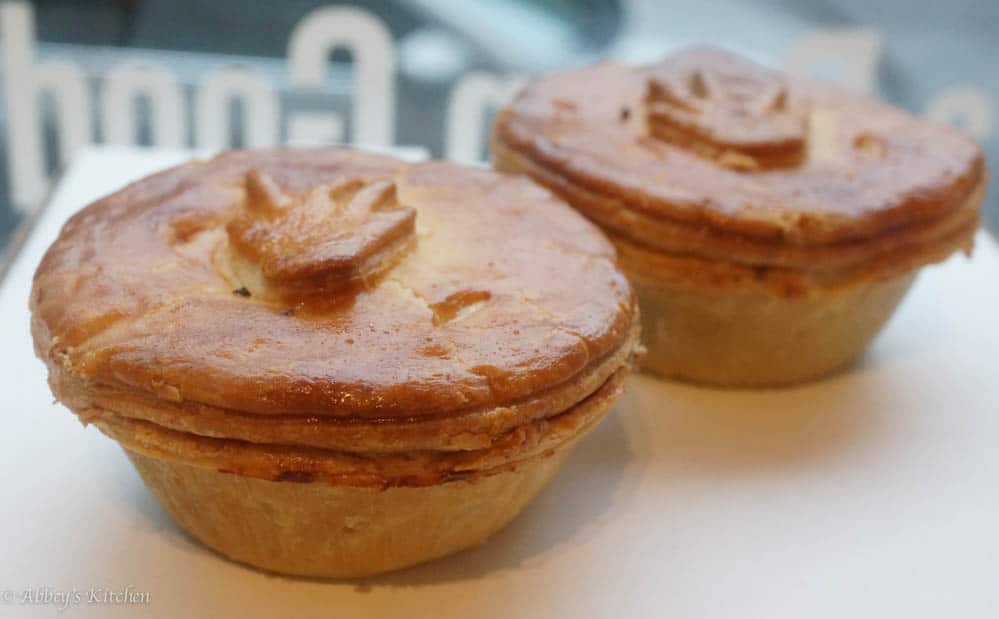 Take a peak at some of the tasty offerings I sampled at their launch.
The Traditional Aussie
Minced Beef in a Rich Beef and Vegemite Gravy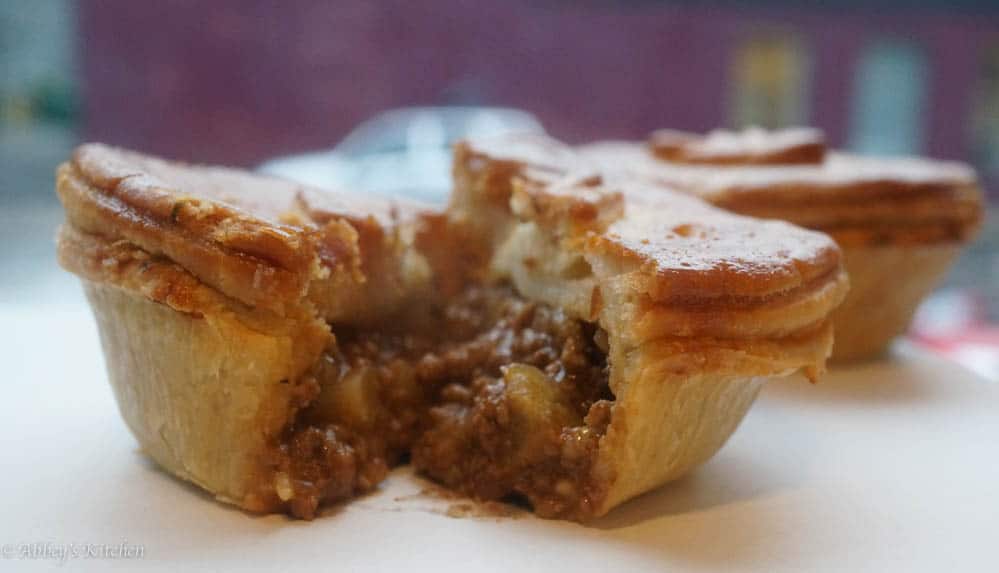 Still my favourite. There is something really addictive about the addition of that vegemite.
Kiwi Classic
New Zealanders Classic-Minced Beef and Cheese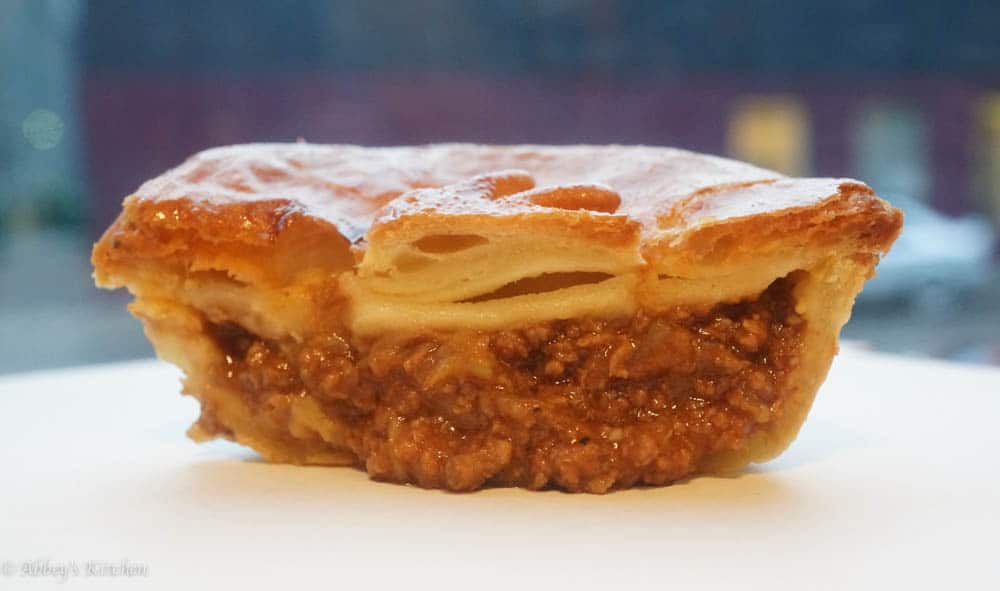 Like the Aussie but a little creamier. If you don't like the saltiness of vegemite, this would be a good compromise.
The Canadian
Steak and Bacon, Braised in Amsterdam Downtown Brown Ale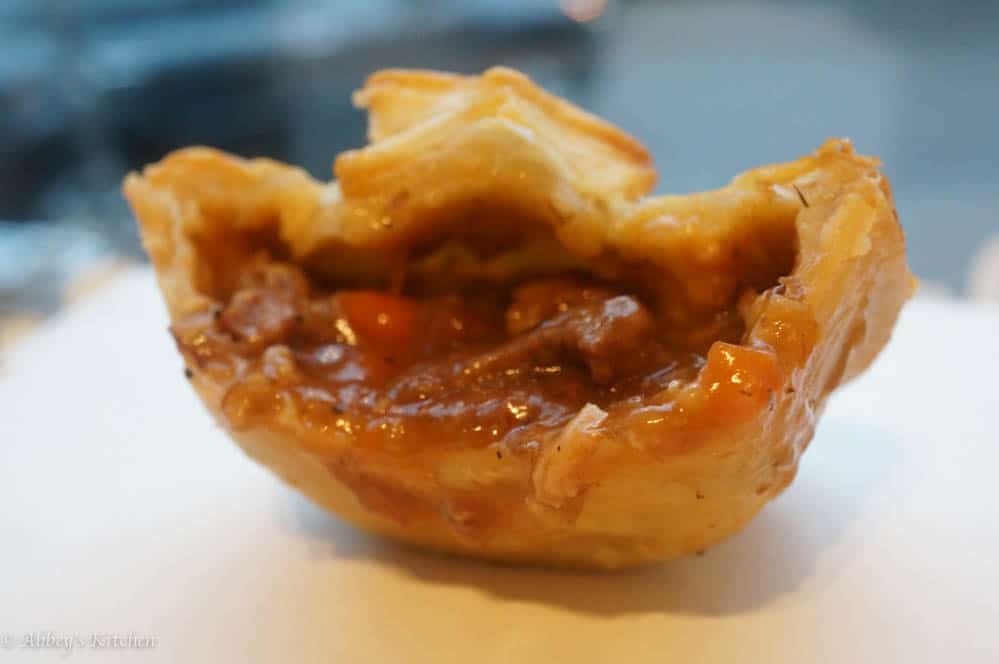 This one is always a scorcher but man, the steak is delicious.
Butter Chix
Chicken Curry in a Creamy Tomato Sauce- Not Too Spicy!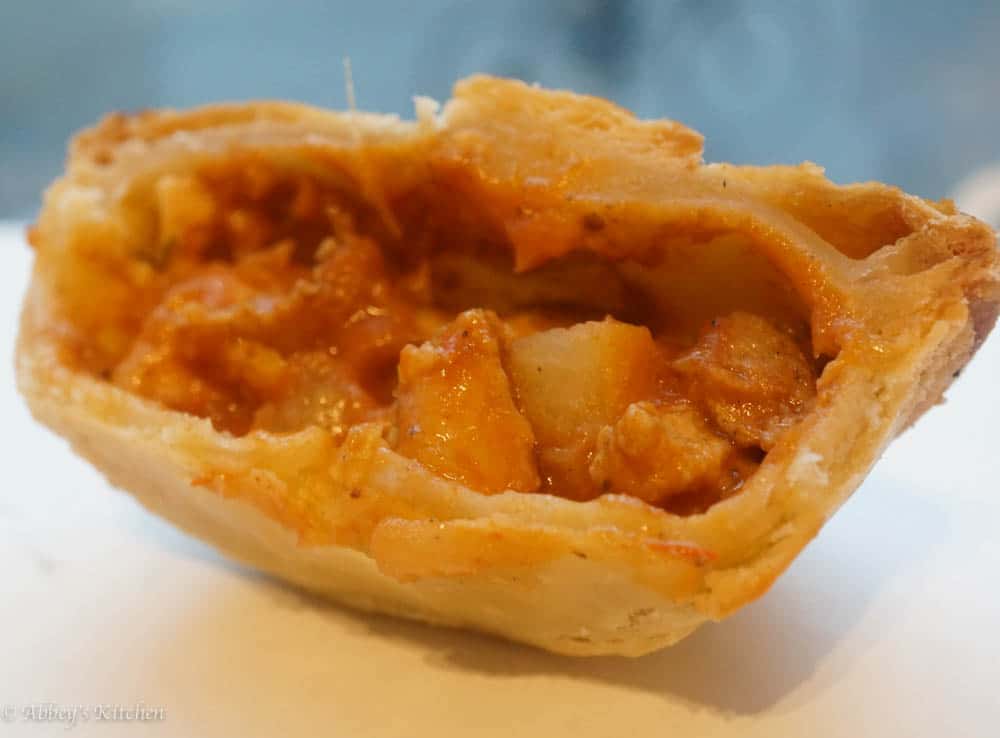 Packed with aromatic flavour, a total winner of a pie!
El Diablo
Pulled Pork in BBQ Sauce with a Fluffy Potato Top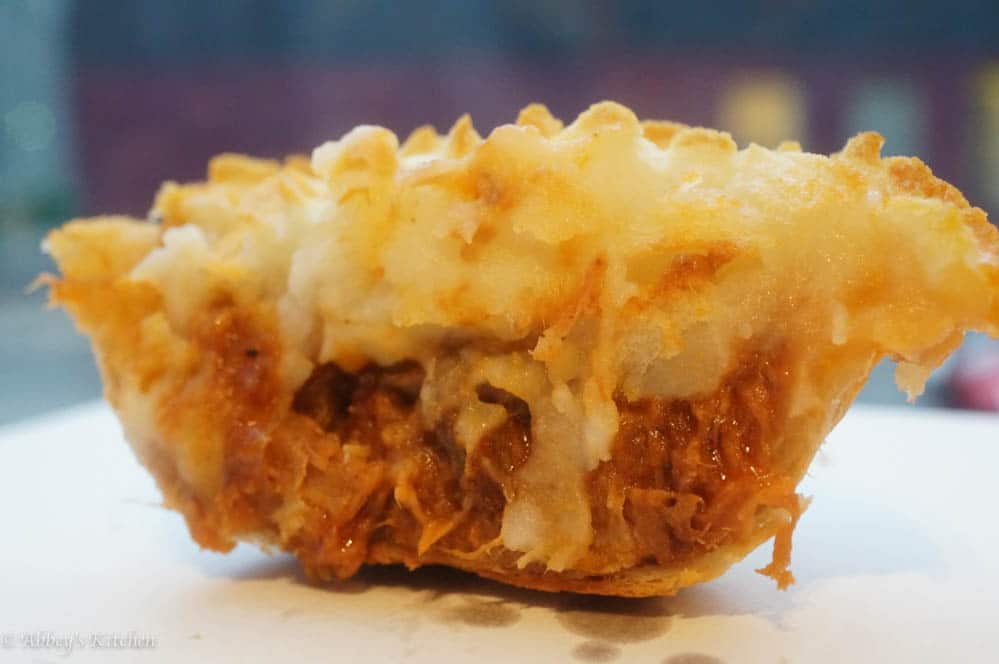 One of Kanga's newest pies, I was floored by how delicious it was. One of my favourites for sure!
Mum's Chicken Pie
Moist Chicken Breast and Veggies in a Delicate White Sauce with a Tik Tok Pocketwatch Chardonnay Reduction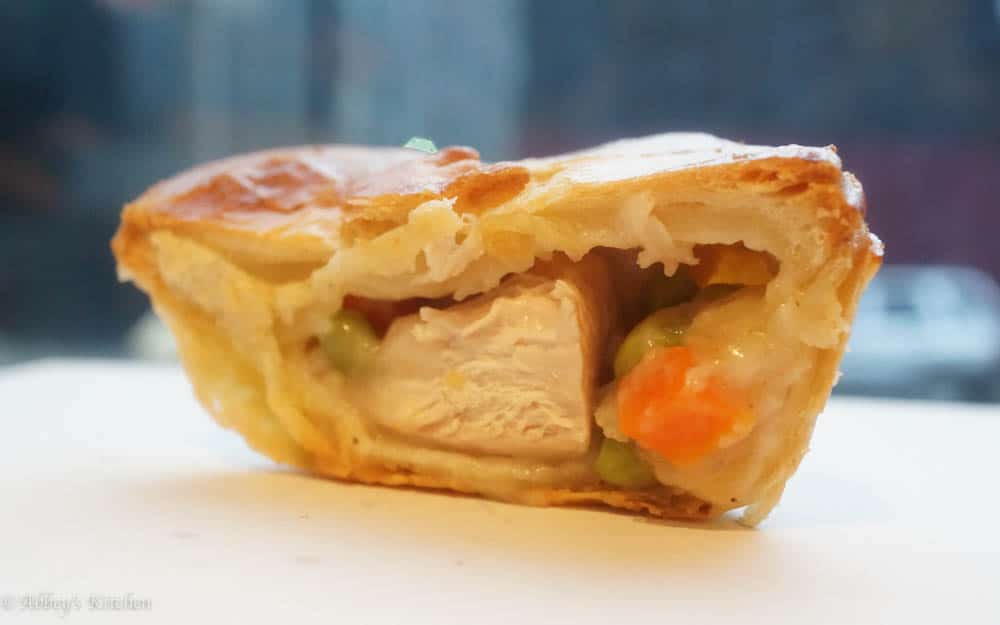 I got to name this pie as part of Kanga's kickstarter campaign and the pie did not disappoint. Just like mums!
Creamy Zucchini
Roasted Zucchini and Caramelized Onion in a Garlicky Cream Cheese Sauce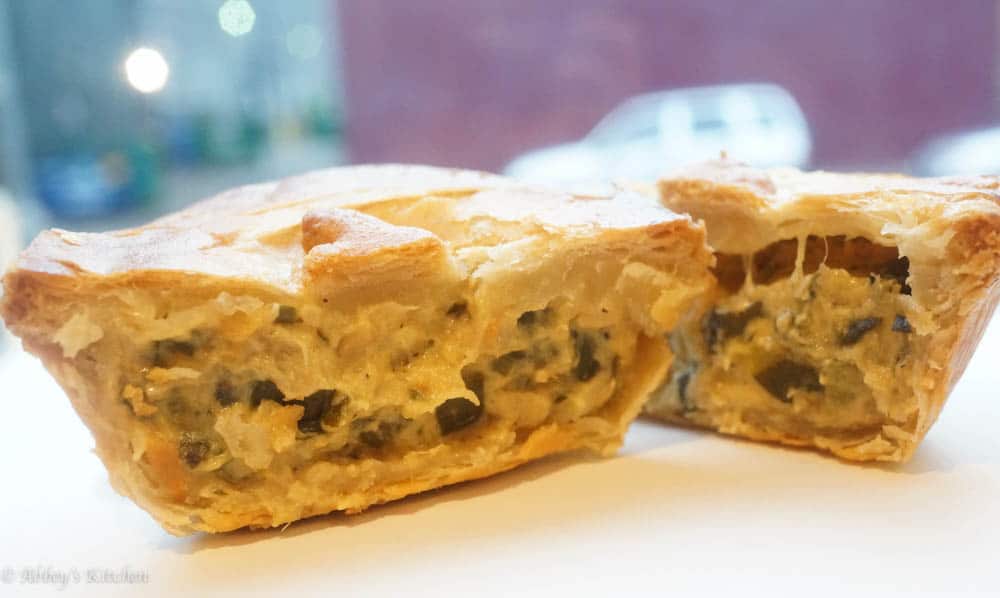 Even for the hard core meat eaters, this pie is decadently good. Just don't kiss anyone after you indulge.
Mates' Masala
Chickpea and Eggplant Curry Pie- It's Got a Kick!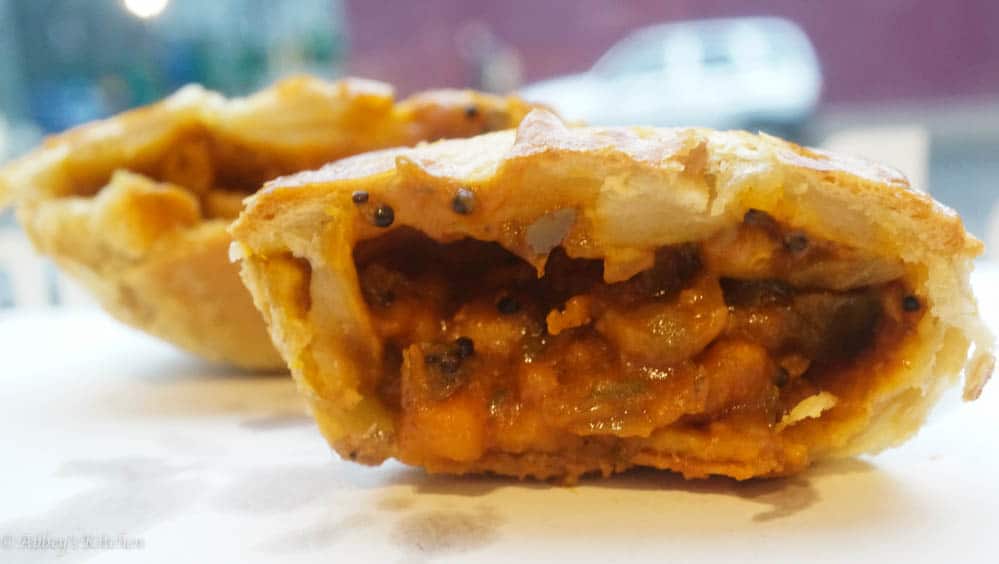 Lot's of rich spices with a hearty "meaty" texture. A really great vegetarian option.
Poutine Your Pie!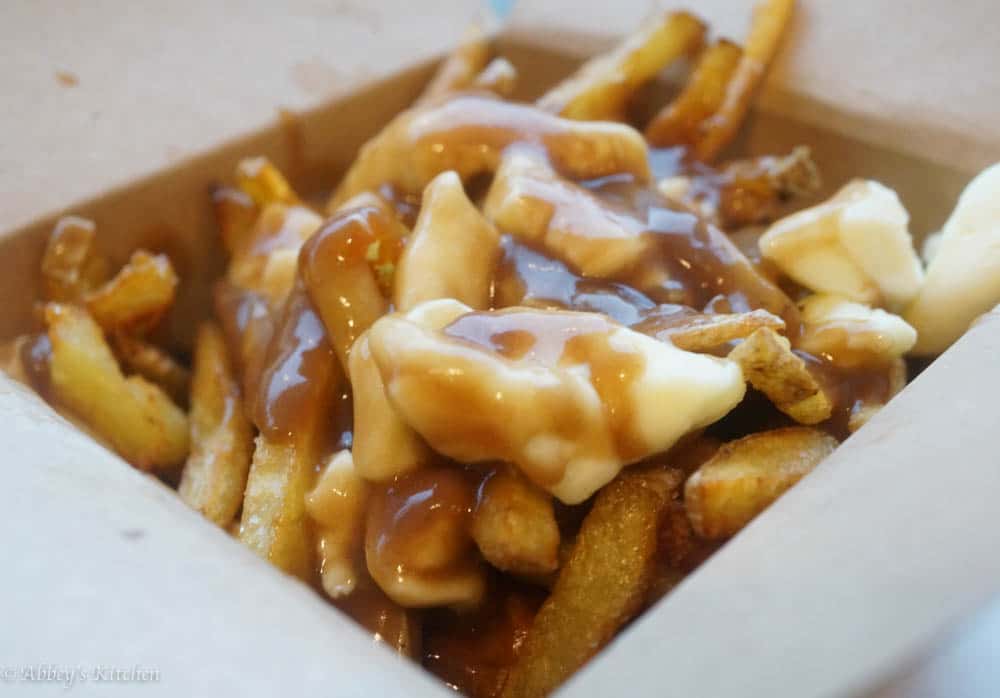 Since Australians seem to have a wild affinity for us Canadians considering the number of cross-cultural unions I see going on, Kanga is marrying two of our beloved traditions and letting us "Poutine our Pie". That's right, you get the Aussie pie of your choice with a Canadian Poutine packed on top. Talk about an Internationally acclaimed food coma. And damn, that stuff is amazing. Perfect crispy fries, perfect rich gravy, perfect squeeky curds and of course, perfect pie under all that goodness.
Sausage Roll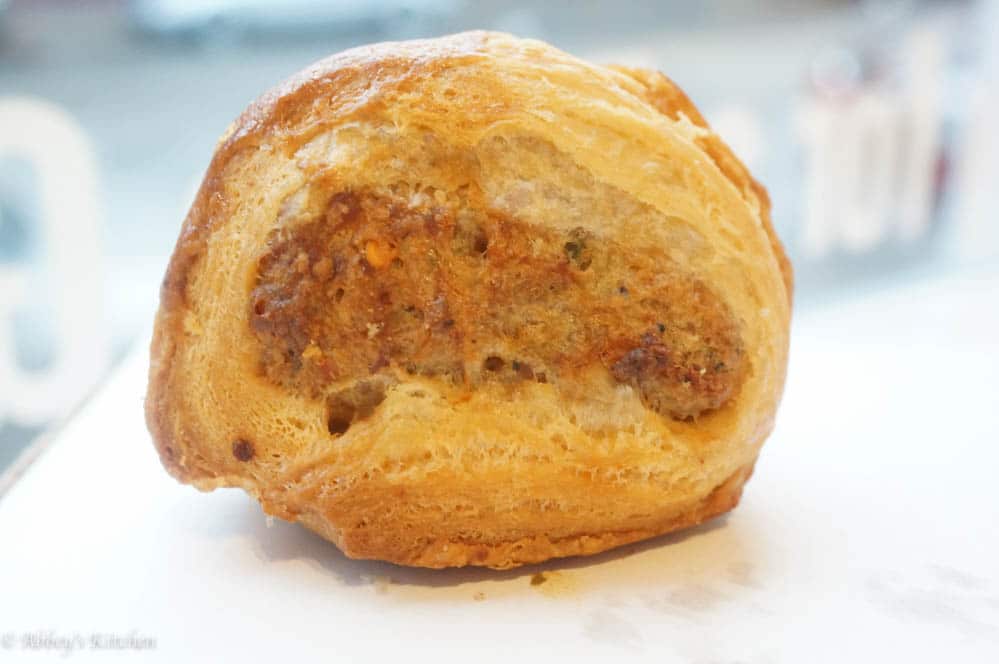 All of the meat (including the sausage) comes from Sanagans Meat Locker, so you know it's rediculously good stuff. Pick up a box of these puppies and you've really got a party started.
Carrot Muffins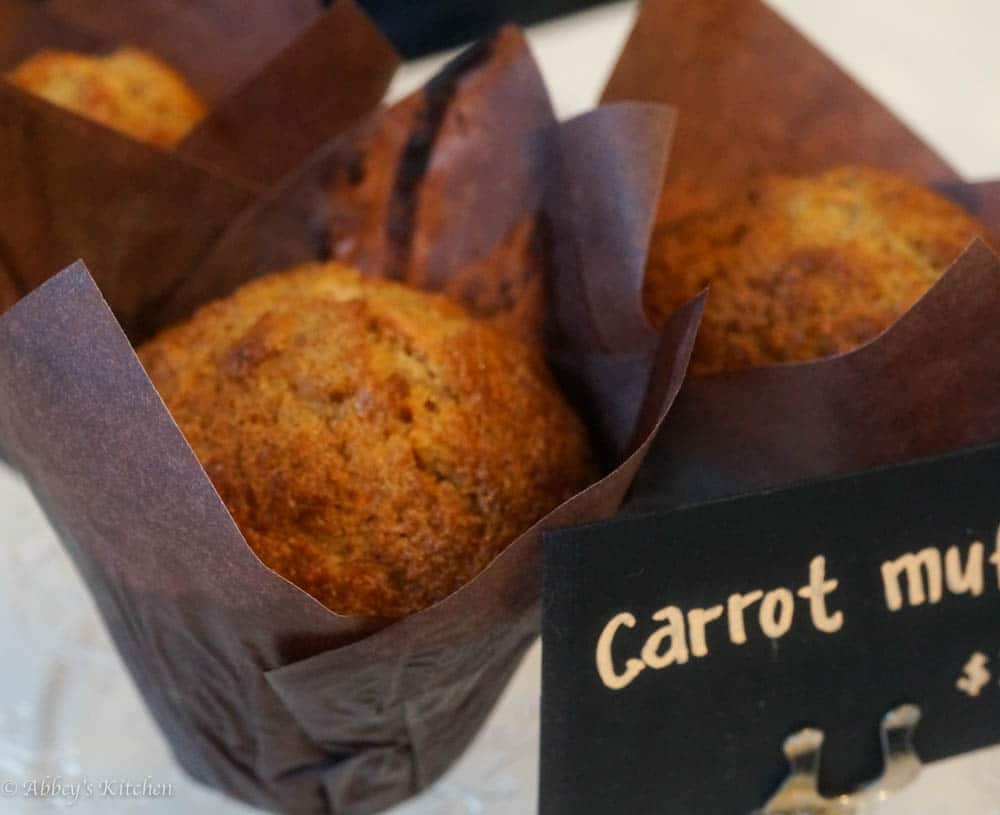 Blueberry Scones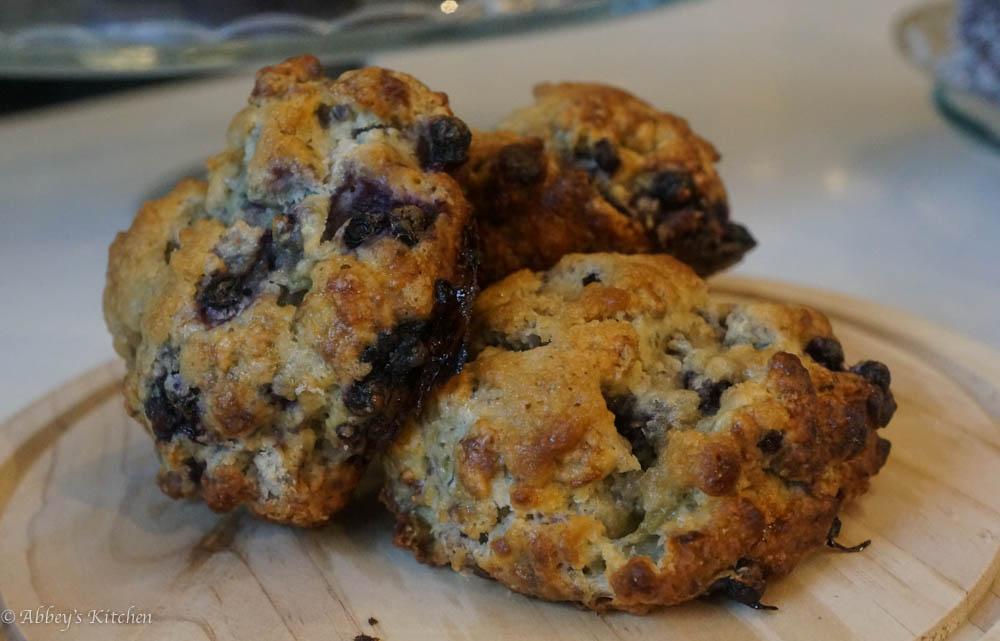 Orange Almond Poppyseed Loaf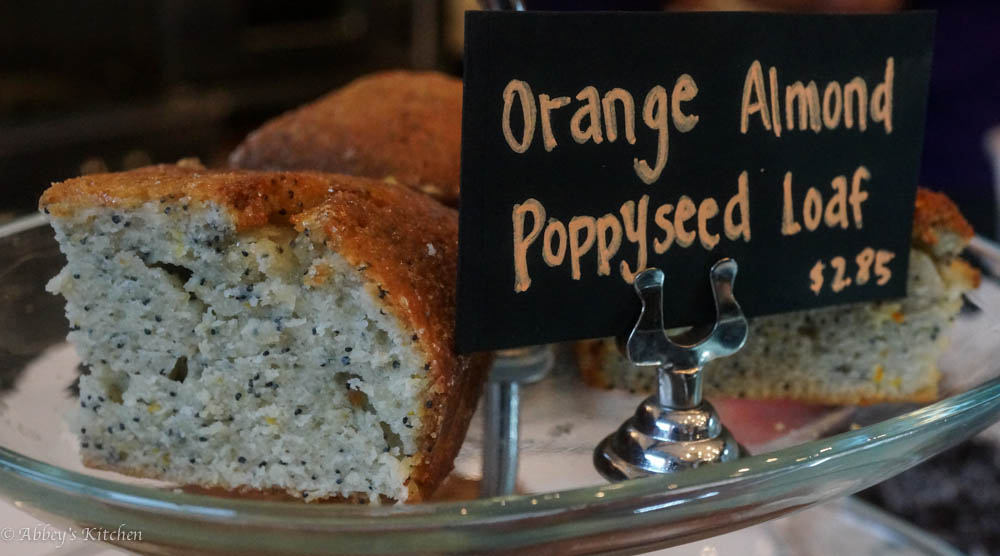 Chocolate Chip Cookies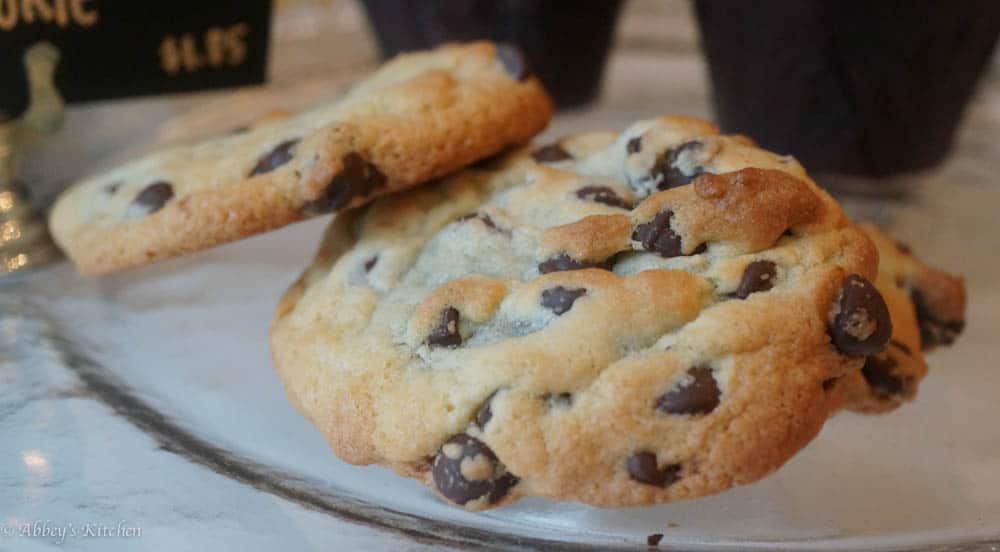 Banana Pecan Muffin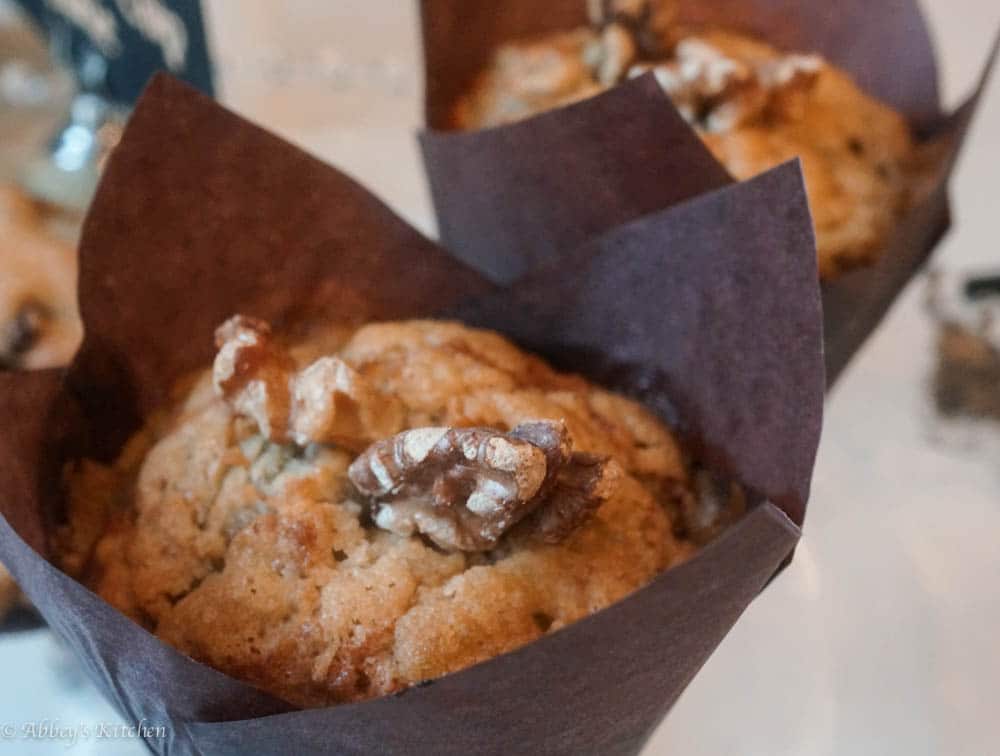 Millionaire Bars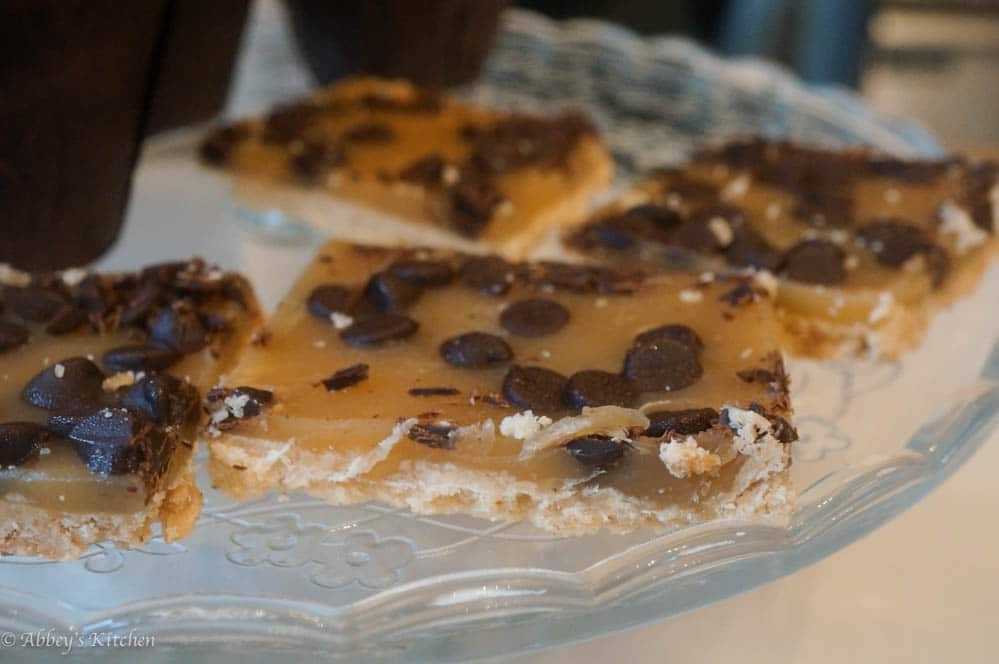 Wow. Talk about addictive. Love the crunchy cookie with the sticky sweet caramel and the semi-bitter chocolate chips. Yum.
Ginger Cookies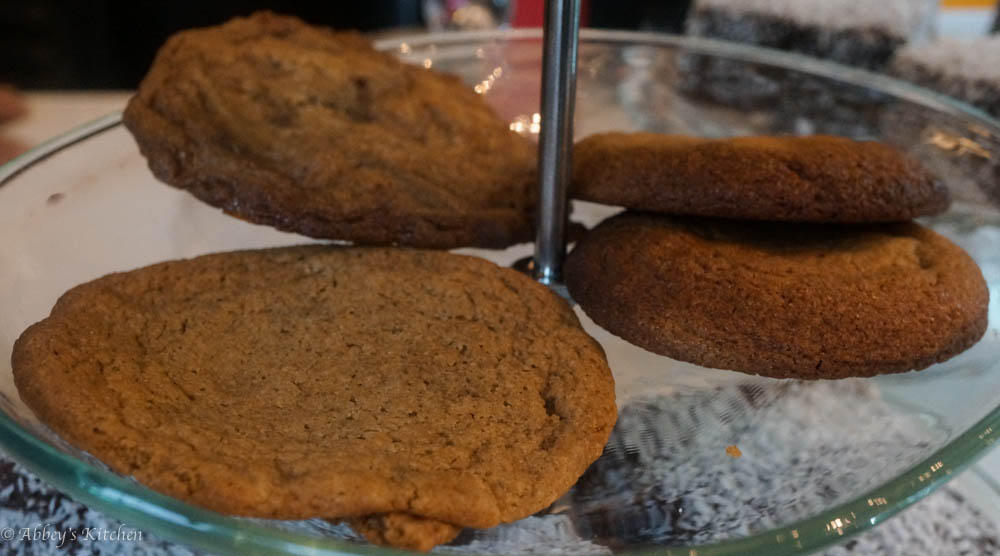 Lamington Cake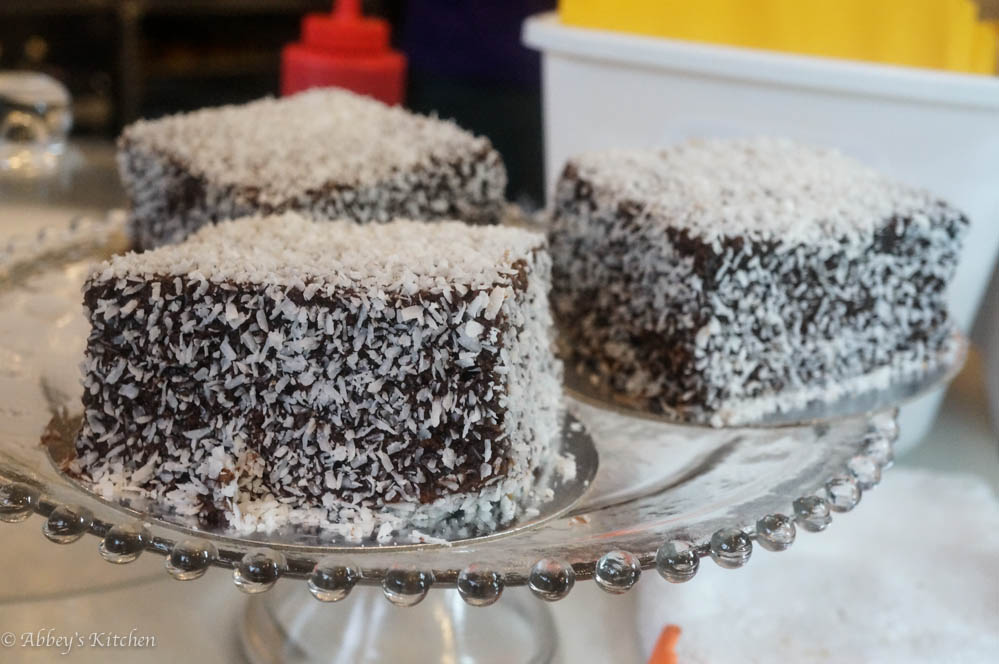 A classic Aussie dessert- this is even better than it looks.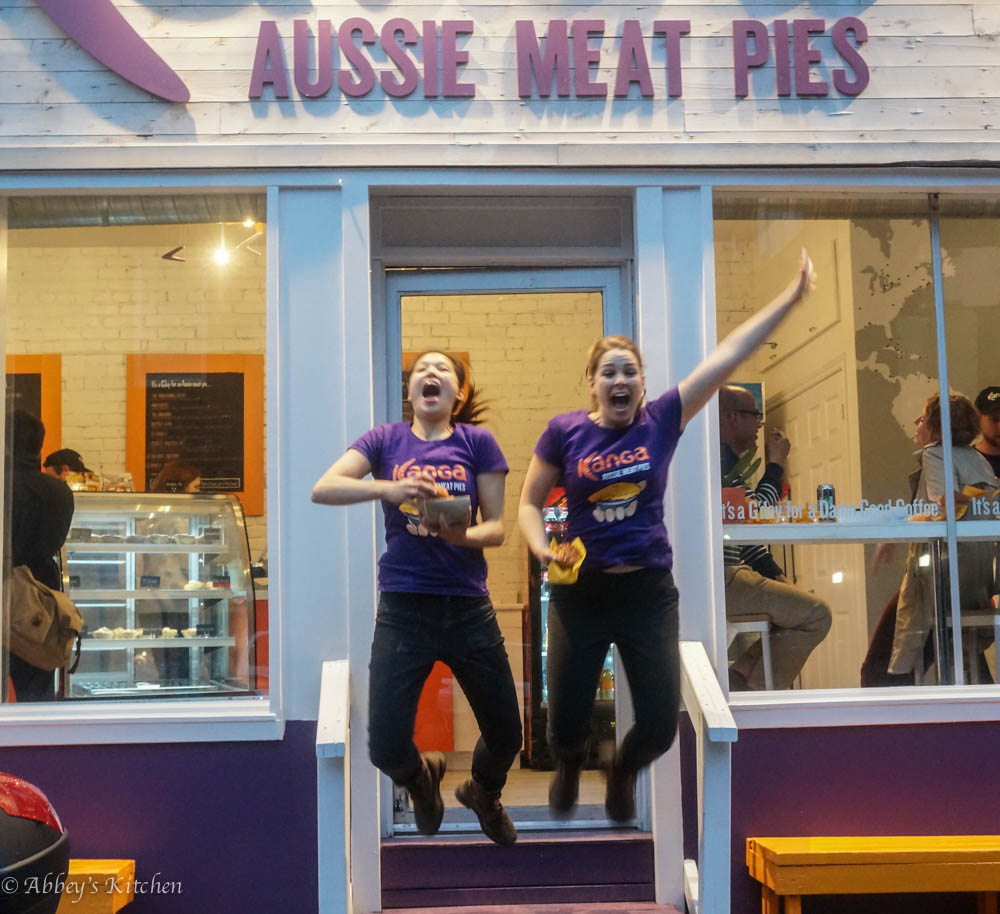 Apparently, in Australia, they eat an average of 12 pies per year, but with Kanga now open, I'll easily crush their rate. And you definitely should too! Kanga is now open Daily at 65 Duncan St with early morning starts weekdays (7AM) and late weekend nights (2 AM Thursday and 3 AM on Friday and Saturday). I hope to see you all out for a pie! Cheers mate!
Disclaimer: The preceeding meal was complimentary, however, as always, all opinions are genuine.
Updated on May 8th, 2019