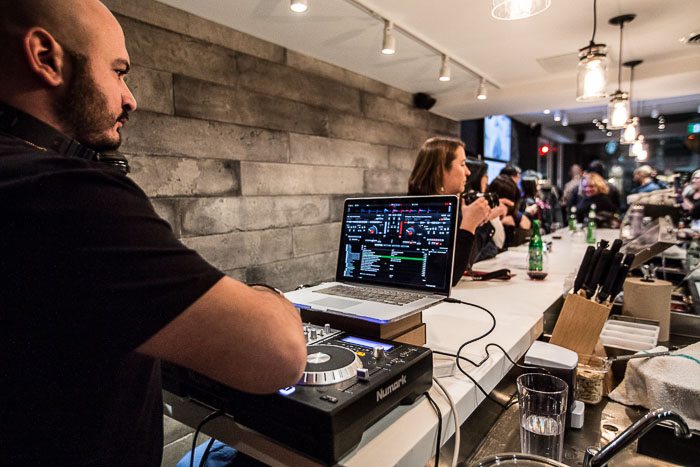 Thanks to their absolutely delicious and creative pizza and pasta options, Levetto is certainly growing fast!  In addition to their Liberty Village location, they've also opened up shop in Waterloo, Baden Vaughan and plan to open a location soon in Burlington.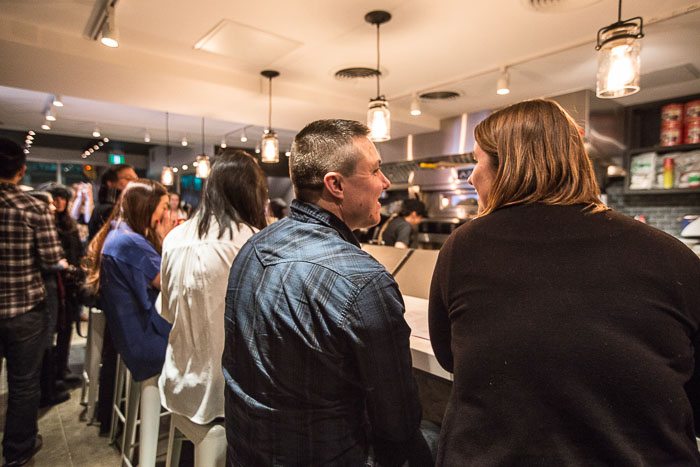 The man behind in the kitchen is none other than Executive Chef Shahir Massoud.  Massoud is a graduate of New York's French Culinary Institute and has worked in the past with superstar chef, Mario Batali (remember when I hung out with him here?). In addition to knowing how to make a pizza, the man also knows how to throw a pretty hoppin' launch party!
Always looking to get into the action, the Abbey's Kitchen team dove head first into the large, ravenous crowd and fought tooth and nail for their Romana style pizza and fresh made pasta.
Levetto Eats
Trecce Pasta
Spinach, Goats Cheese, Sundried Tomato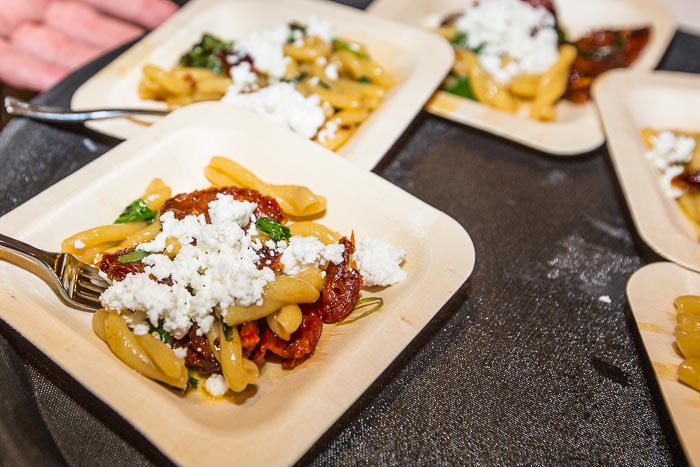 Carbonara Pasta
Smoked Bacon, Cracked Black Pepper, Egg, Scallion, Grana Padano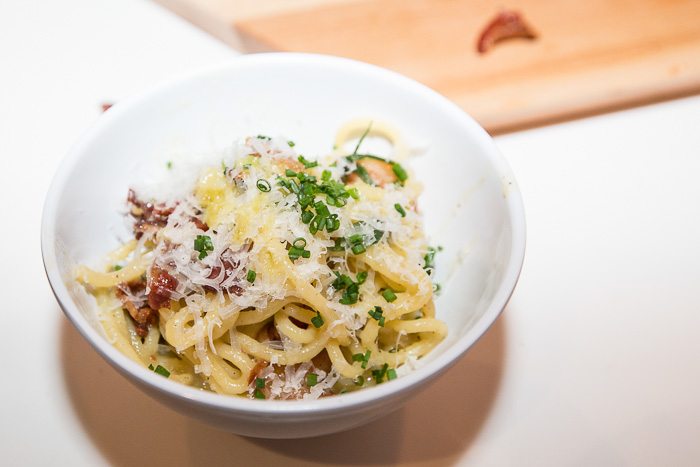 Margherita Pizza
Fior di Latte, Crushed Tomato Sauce, Fresh Basil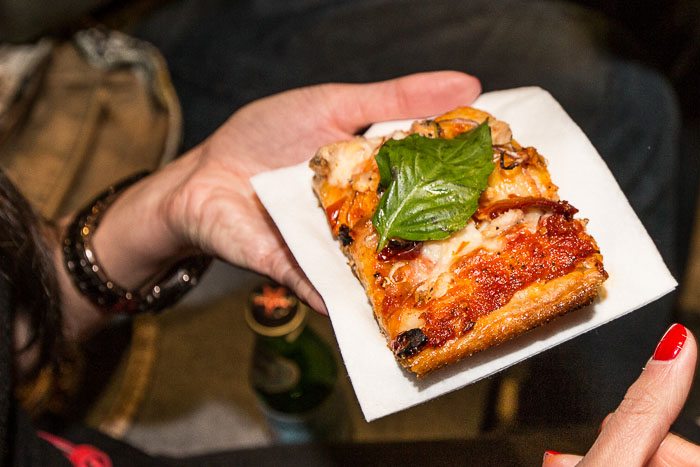 Patate Pizza
Yukon Gold Potato, Sliced Green Onion, Fresh Rosemary, White Truffle Oil, Grana Padano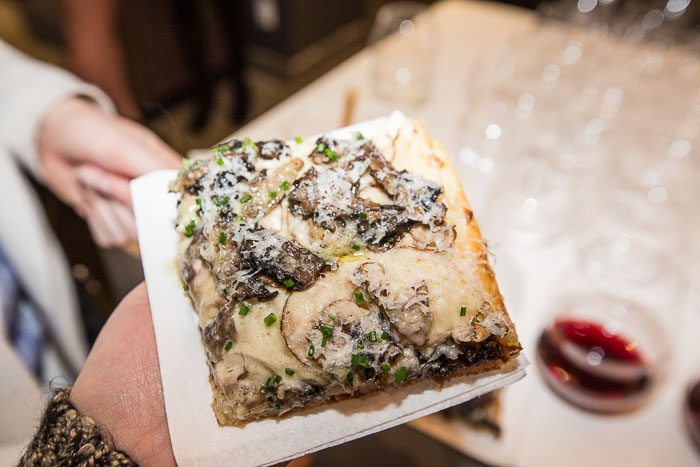 Pomodoro Pasta
Tomato Sauce, Garlic Infused Olive Oil, Fresh Basil, Grana Padano
Smoked Prosciutto Pizza
Speck, Sweet Medjool Date Sauce, Fresh Arugula, Fior di Latte, Toasted Almond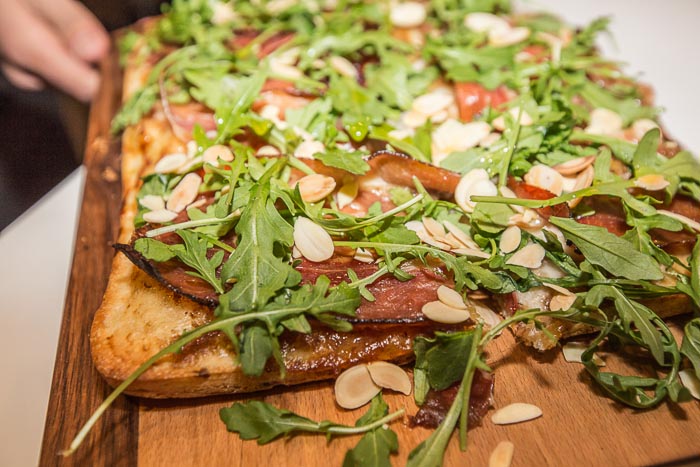 Verde Pizza
Basil Pesto, Cherry Tomato, Caramelized Onions, Baby Spinach, Radicchio, Fior di Latte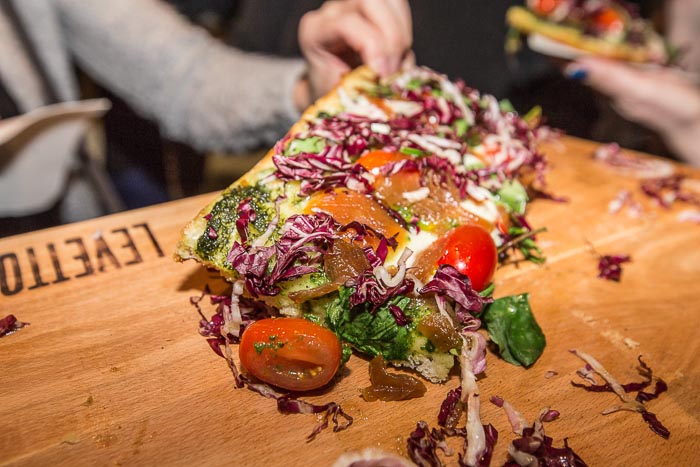 Affumicato Pizza
Smoked Bacon & Mozzarella, Tomato Sauce, Mushroom, Scallion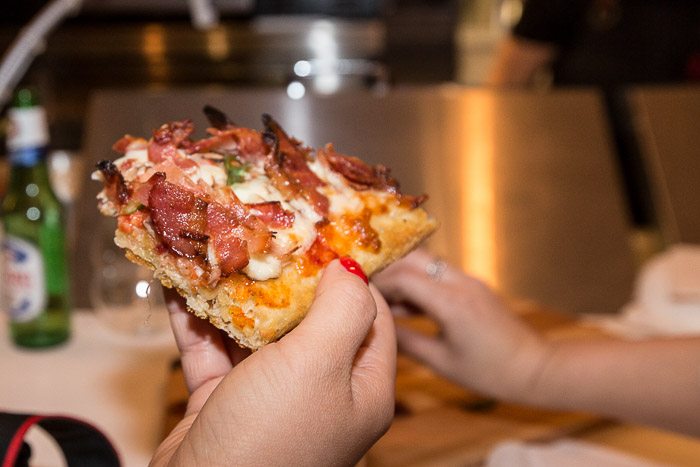 For some serious Italian comfort food you have to check out the Levetto location nearest to you.  Perfect for dinner with friends, family or a casual night ordering in, you won't be disappointed!  For more information, check out their website here!
Disclaimer: The preceding meal was complimentary, however, as always, all opinions are genuine.
Contribution by AK Tasters: Maya Setton and Brea Giffin
Updated on May 12th, 2020