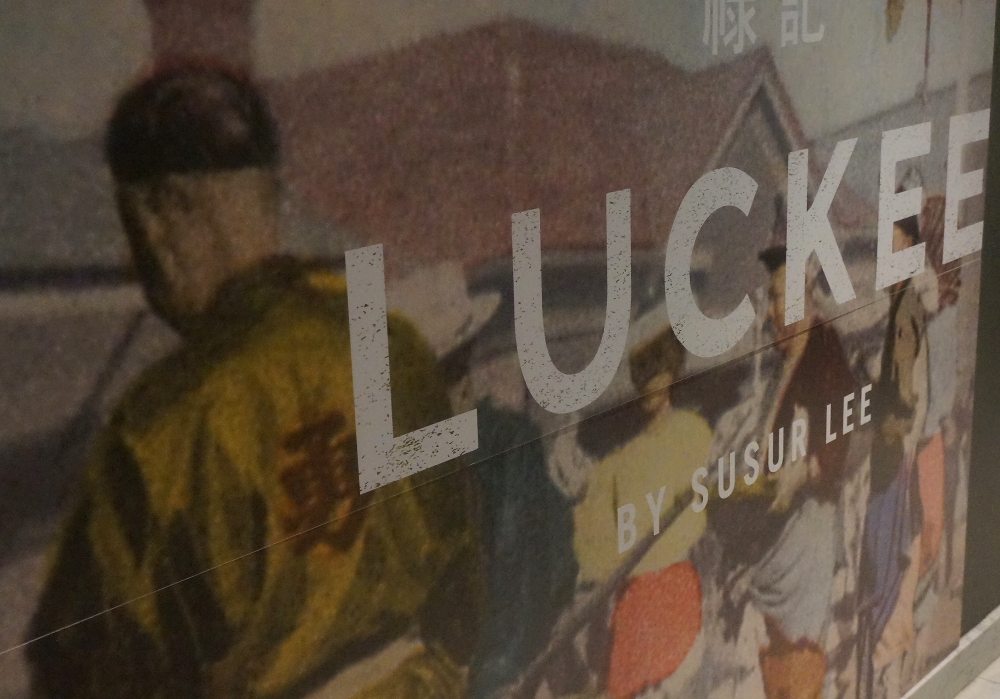 Seven years ago, I was taken on what was then a third date to arguably the best restaurant in Toronto at the time- Susur by Susur Lee. This was before the days of food photography and blogging, so I don't have a photo gallery of the meal, but still, I can remember every course, the tour of the kitchen, our conversations with our server, the nervous-date-butterflies, and the strange Colonel Saunders dolls around the room. Believe me, you really can't forget those dolls. The meal, in short, was incredible and sparked love affairs with the two most important things in my life today- my obsession with food and dining, and my now-seven-years-and-strong relationship. Yes, it was early in the relationship, but I knew that if he was going to feed me like that, I was on board for the long haul. Ha, just kidding, I don't date men for restaurant meals (unlike some desperate ladies we may have read about), but I'm grateful I found one with good taste.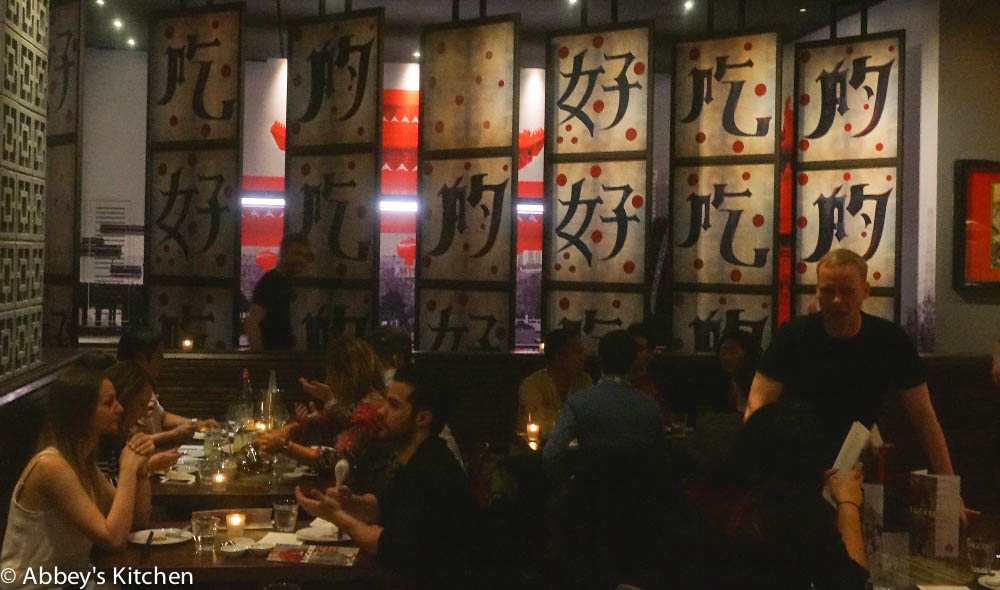 Since then, Susur has closed down his fine-dining establishment, opened the uber popular Lee and Bent, and is now inviting Toronto to get Luckee in a new hot space.

Launched softly at the beginning of April, Luckee Restaurant and Bar is Susur's much anticipated modern Chinese restaurant in the SoHo Metropolitan Hotel. The decision to open in the hotel was surely about more than just prime location, considering Metropolitan's president, Henry Wu, is also the founder of the celebrated Chinese restaurants Lai Wah Heen and Lai Toh Heen. Together, Wu and Lee are a bit of a dream team when it comes to good Chinese food, so I was buzzing with excitement to see what their genius minds had devised when combined.
Like Susur's previous establishments, the space for Luckee was designed by his wife's interior design team, Bent and Gable. Its glamorous flashy vibe is obvious before you even enter the space, as you take in the beaming Chinese symbol above the door and the red block L-U-C-K-E-E painted across the windows. Inside, the 120-seat room is part 1950s American-Chinese kitch and part provocative modern chic. There is a nice balance of statement-making bright red walls, industrial cement beams, and ethereal 20th C chinoiserie, some of which apparently was recovered from the old Sam the Chinese Food Man in the old Yonge and Dundas record store.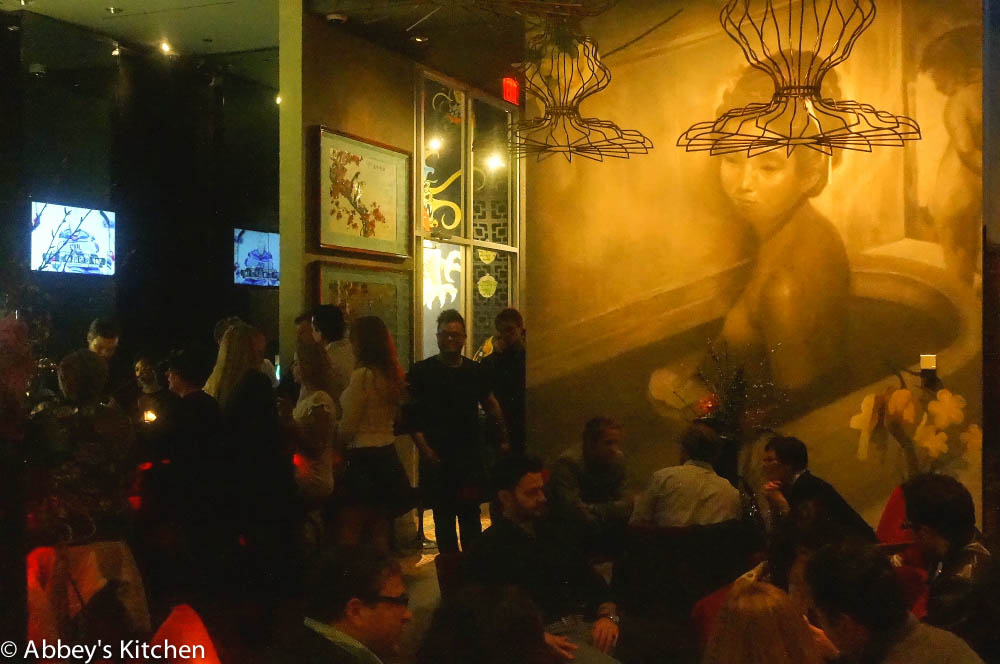 The space offers a variety of dining options, from the flirty bar room where a full menu is still available, to the banquet and round table seating in the main dining room, to the handful of lucky diners sat peering into the dim sum kitchen, to the 18-seat semi-private dining room. With its hand-painted shutter like doors, the bright red seating and the eye-popping mural on the wall, this private space would make for one pretty sexy party.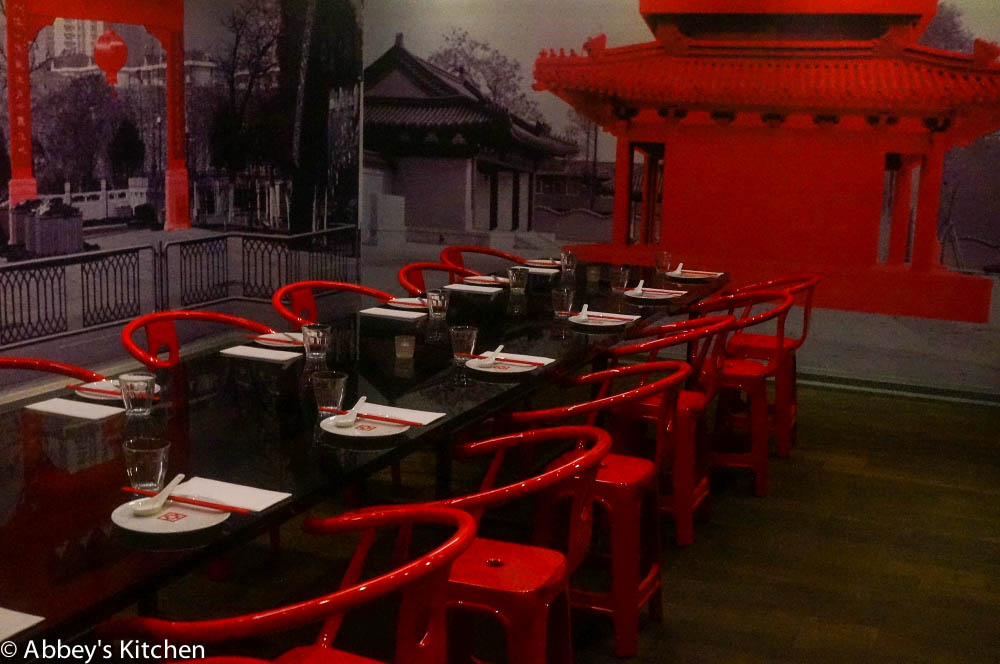 Luckee promises modernized interpretations of Chinese cuisine and dim sum, drawing inspirations from Guangzhou, Hunan, and Szechuan regions and adding a little upscale flair.  Sure, critics are going to question its adherence to the laws of authenticity, but I'm all for twists and upgrades. I really believe if chefs didn't take liberties to interpret familiar and classic recipes as they please, we would all be stuck with the same menu in every restaurant we visit.  Um, I eat out like every other day, so that would get boring pretty fast.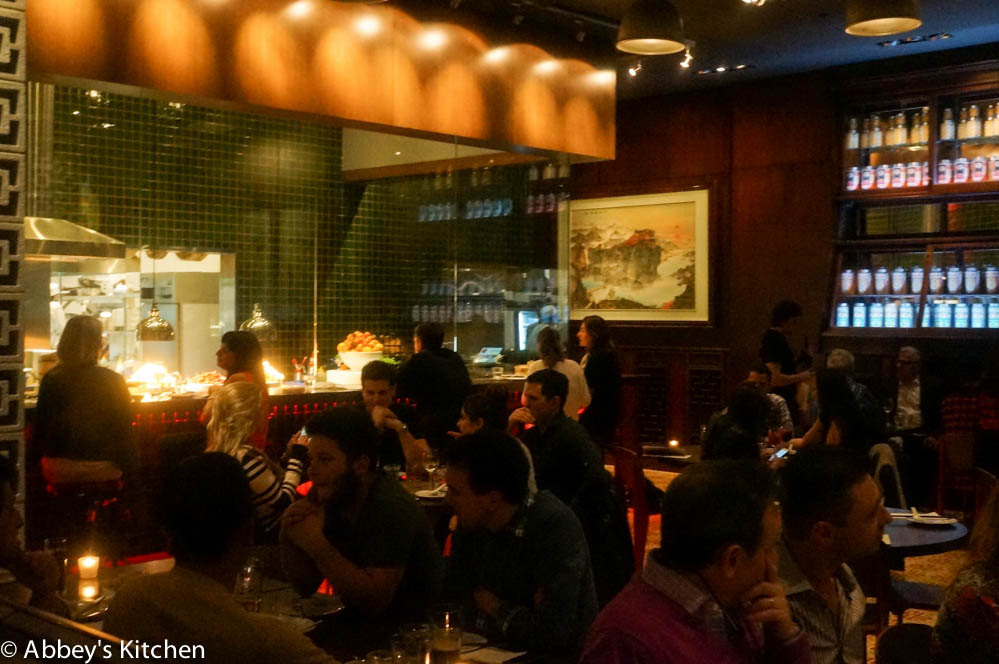 In contrast, Luckee's menu is familiar, but tantalizing. It's approachable, but refined. It's the kind of place you'll want to return again and again, and it will always excite. It's also not intimidating for non-Asian diners who simply want a solid meal, which is sometimes not my experience dining in the Suburbs or Chinatown proper.  Rather, I found the service at Luckee casual and friendly much like any young, hip place to newly open, yet with the professionalism you'd expect from a luxury hotel. Items were described in detail, plates and chopsticks were replaced between dishes, and water was consistently refilled, all the while maintaining a convivial and unpretentious attitude. This is how I like to dine.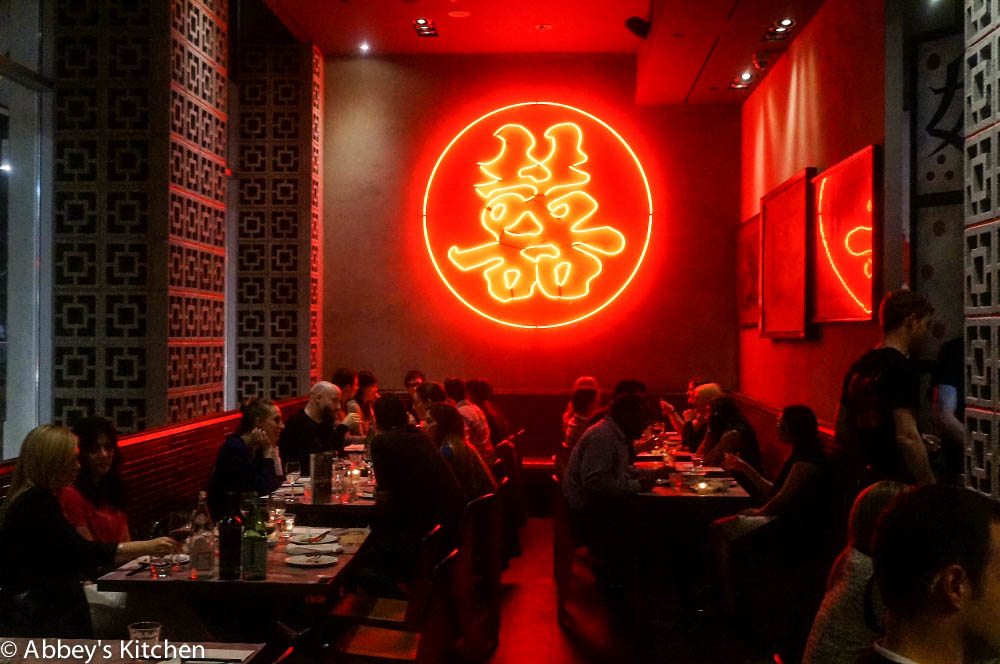 We started the meal with a review of Luckee's drink menu, which was conceptualized by Susur's son, Kai. Wine drinkers can opt for one of the 70 or so International and VQA bottles ($42-2300), 10 of which are available by the glass ($11-29).  Beer fans have about a dozen International bottles to peruse, with Sake just being added on tap.  Liquor-lovers can expect a generous selection of fine spirits, particularly vast when it comes to scotch and a handful of Asian inspired cocktails ($15-18). Think drinks with exotic ingredients like yuzu juice, lychee, cactus pear and a variety of sakes- definitely intriguing to me.
The Calm ($16)
Plum Sake, Belvedere Vodka, Junmai Sake, Yuzu Juice, Edible Flowers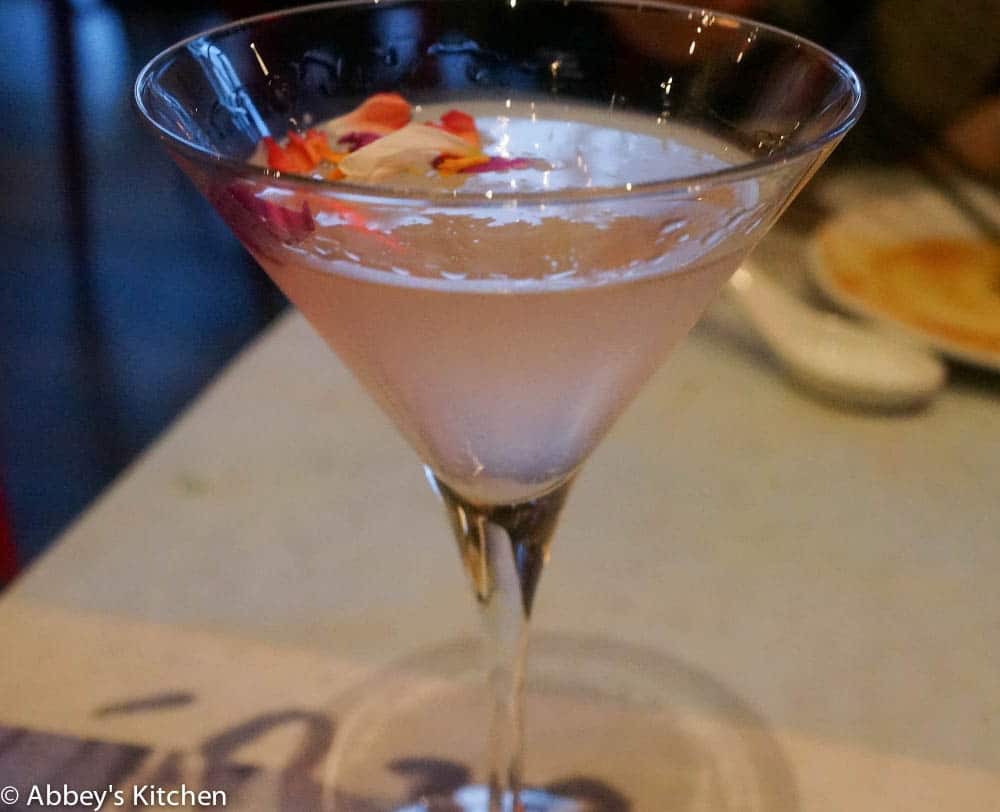 I was warned this was an easy drinking cocktail, and boy, were they were right. Pace yourselves, folks- this is so tasty you could easily get it down in a few quick sips.
Ricky Rose Sangria ($15)
Rose, Lychee Cactus Pear, Passion Fruit Lemonade, Sangria Soaked Fruit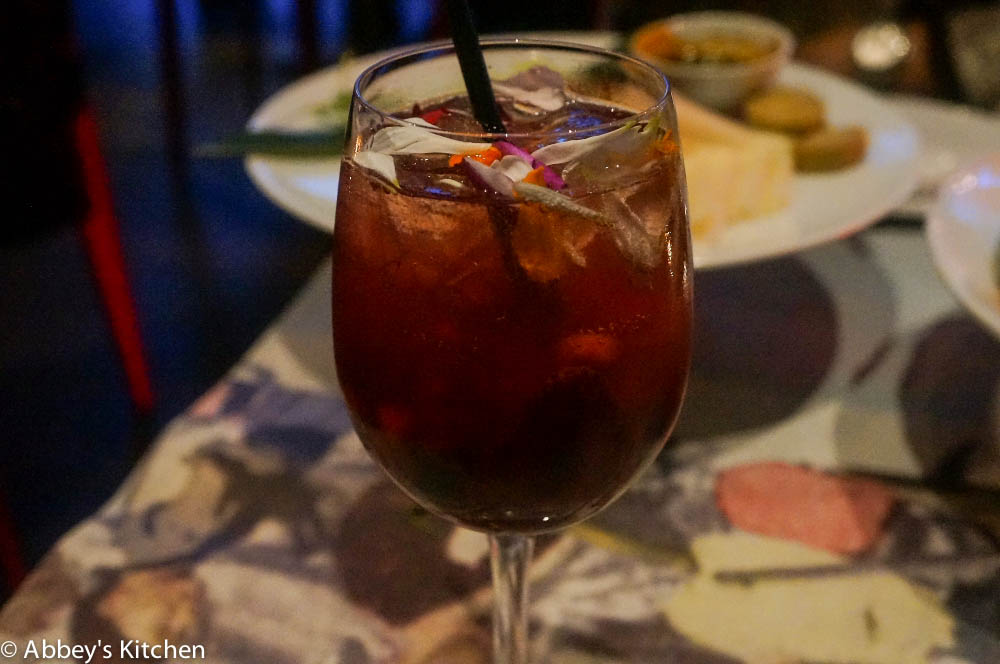 Not too sweet, and not too boozy- a very refreshing sangria for spring or summer.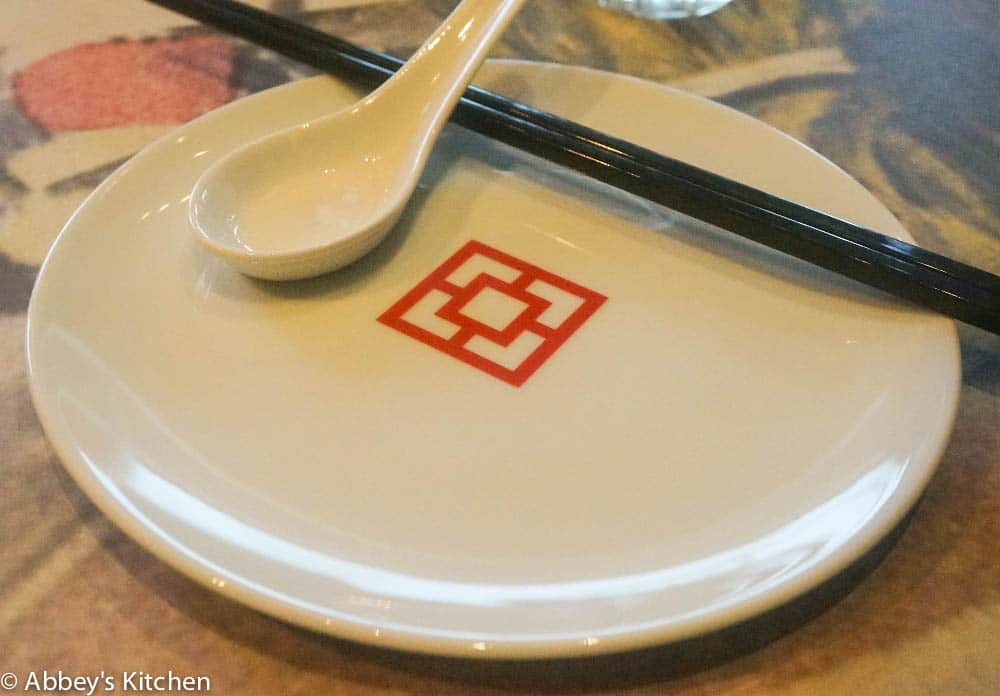 As per Chinese restaurant tradition, the food menu at Luckee is extensive and sharable. This is not the type of place you want to order an appetizer, main and dessert because you would miss out on the opportunity to explore the many flavours on offer.
With items categorized into Steamed, Crispy and Vegetarian Dim Sum, Soup, Seafood, Fish, Meat, Veg, Starch Sides and Dessert, it's hard not to want to order a little from across the board- you know, just to balance everything out!  Having said that, those with dietary restrictions will be more than satisfied by the number of gluten-free, dairy-free, and meat-free options, making it a perfect venue for hosting a large party of variable palates.
Amuse Bouche
Pickled Cucumber, Mushrooms and Tofu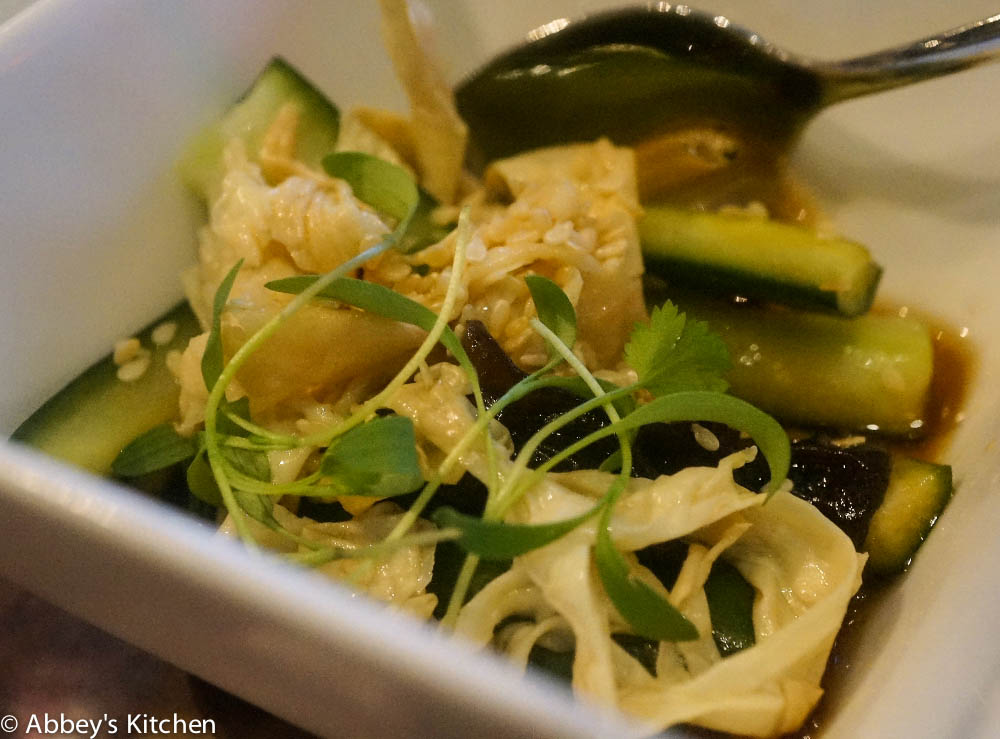 Deliciously addictive!
Long Xia Gow (2 pc for $9)
Lobster & Asparagus Dumplings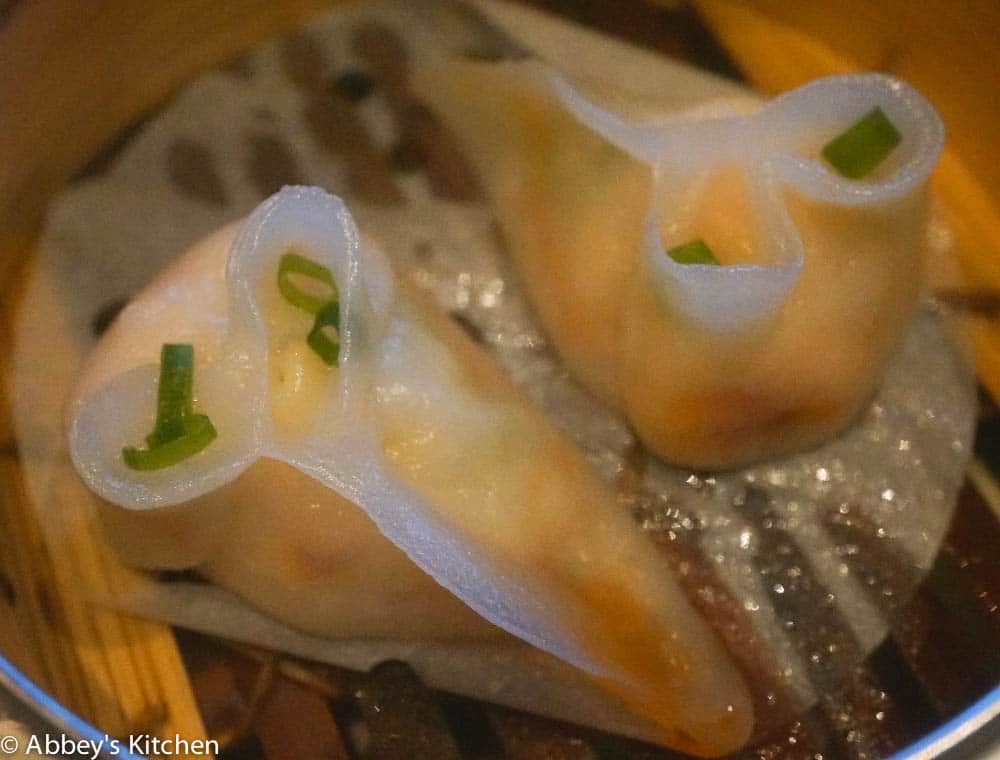 Packed with sweet succulent lobster meat with just a hint of vegetal flavour. I particularly liked it dipped into the spicy soy accompaniment served on the side.
Siu Mai (4 pc for $7)
Chicken Dumplings with Shrimp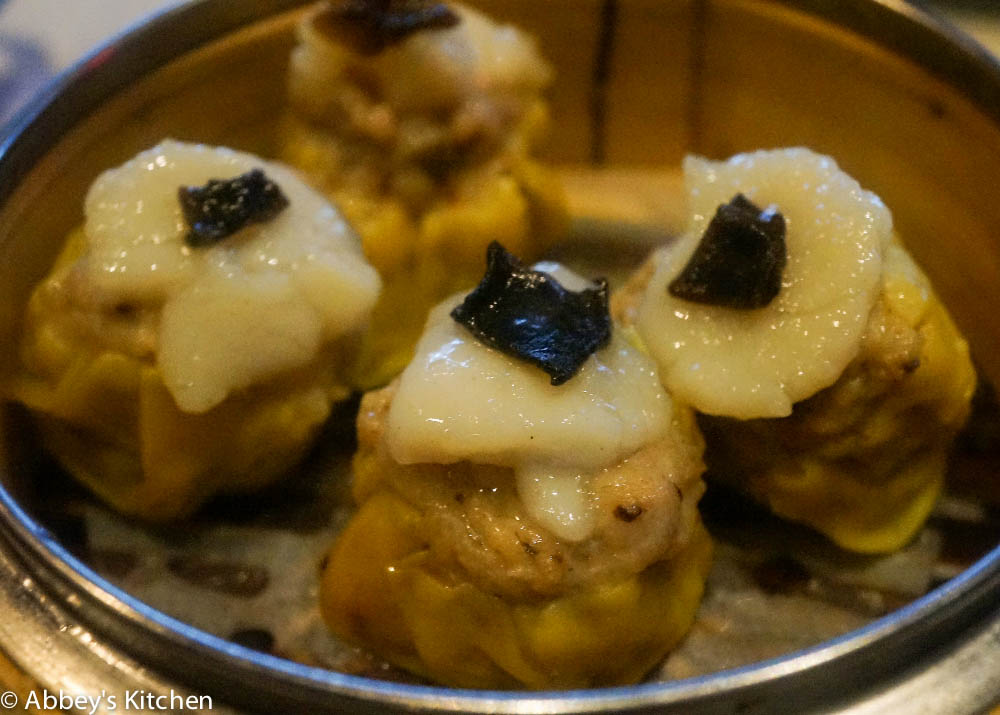 I loved the delicate yet slightly chewy texture of the dumpling, and the meaty yet delicate flavour of the filling. Luckee also uses a hint of orange zest in their Siu Mai, which I've never seen before. I could happily make a whole meal of Luckee's dim sum.
Crispy Taro & Turnip Cake (4 pc for $6)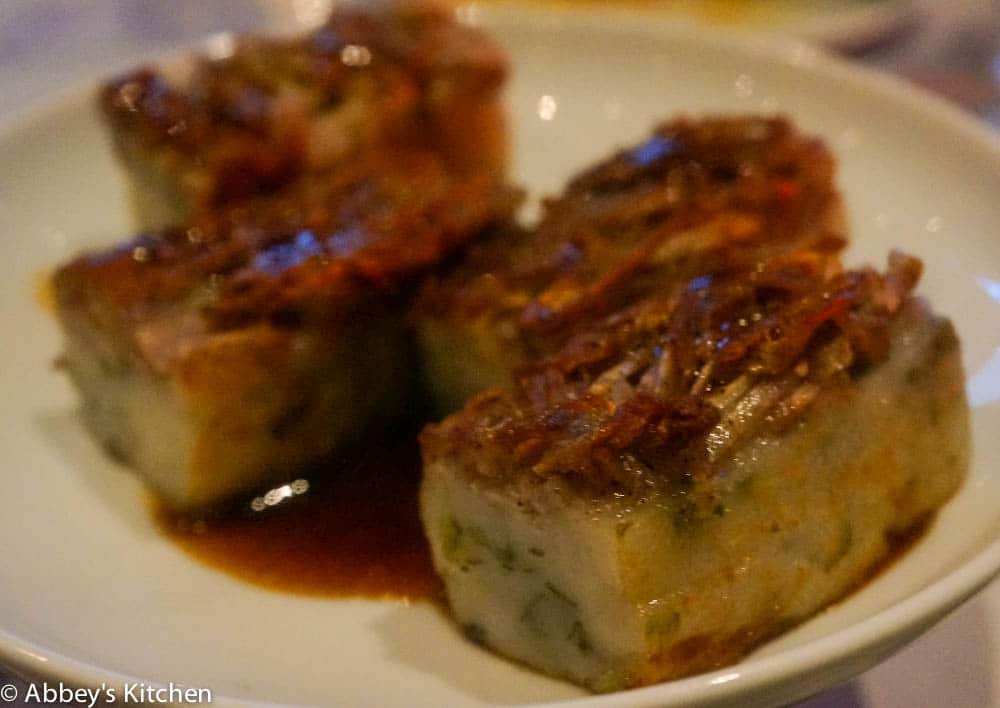 This dish reminded me a bit of Jewish potato kugel, but obviously, with Asian flavours on board. The exterior was wickedly crispy and satisfying, while the rest of the steamed cake was satiny and moist. I also loved the mild nutty flavour of the taro against the sweet and sticky glaze. Delicious.
Luckee Duck with Peking Style Garnish with 5 Spice Torchon of Foie Gras ($18 for two + $10 for foie)
Served with Chinese Celery, Granny Smith Apple, Leeks, Microgreens, Pancakes, Hoisin Soy Sauce, Kumquat and Orange Marmalade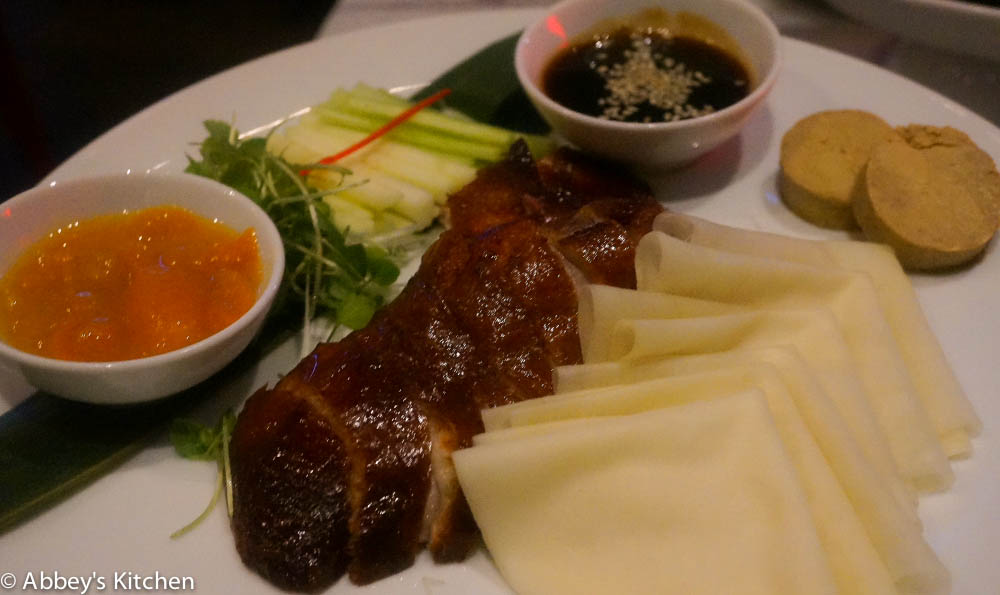 This is Luckee's signature dish, and obviously for good reason. No, it's not completely traditional, but like I said previously, if it's tasty, who cares? The duck meat is meltingly tender with a wicked crisp skin that contrasts beautifully with the silkiness of the foie gras.  And while, yes, that combo does sound overly unctuous, the puckery and bitter-sweet marmalade, the sweet and salty hoisin, and the sprightly vegetables help balance things out. Tip: On my platter, there were a few extra little bits of crispy duck skin hiding alongside the meat. Now that you're in the know, you can claim them first. You're welcome.
Cantonese Style Spicy Black Bean Lobster ($45)
Served with Whole Wheat Steamed Baos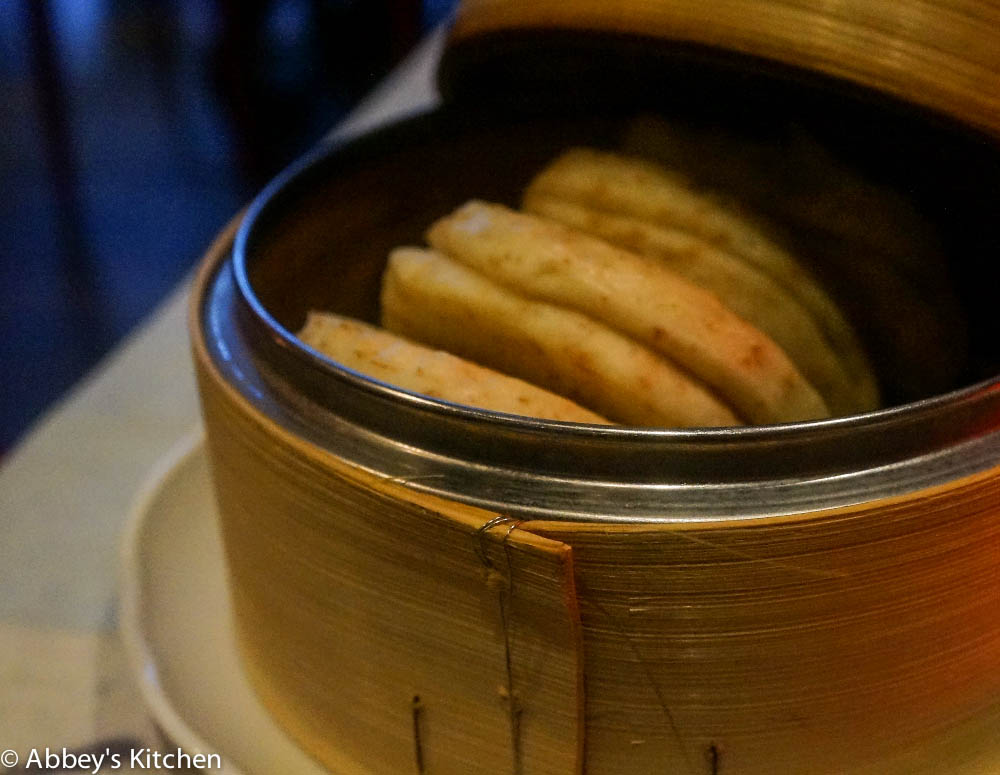 I love a beautiful lobster just as much as anyone, but sometimes I don't feel like putting in the work of getting all the meat out, and smelling like the ocean for the rest of the night. In this dish, Luckee does the dirty work for you and lacquers up the meat with tons of flavour. I love the balance of heat, sweet, salt and mild bitterness of the thick and sticky sauce, especially when loaded into the fluffy and slightly nutty bao buns. Steamed bao is probably one of my all time favourite comfort foods, and Luckee's whole wheat version really hits the spot.
Char Siu Beef Brisket ($19)
Marinated in Malted Brown Sugar with Edamame and Cooked Sous Vide for 72 hours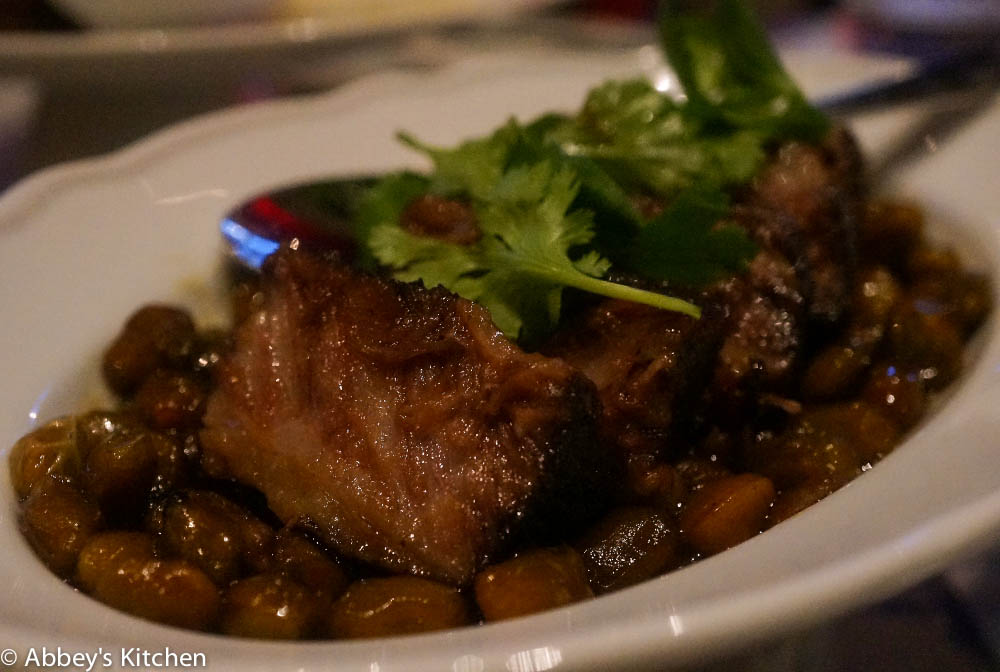 Imagine your slow cooked BBQ brisket and sweet and tangy baked beans but with an Asian twist. The meat was satisfyingly tender and the beans were like little nuggets of candy. I have never even considered doing edamame like baked beans, but I am totally going to try this at home.
Sweet Soya Glazed Scallops with Asparagus ($19)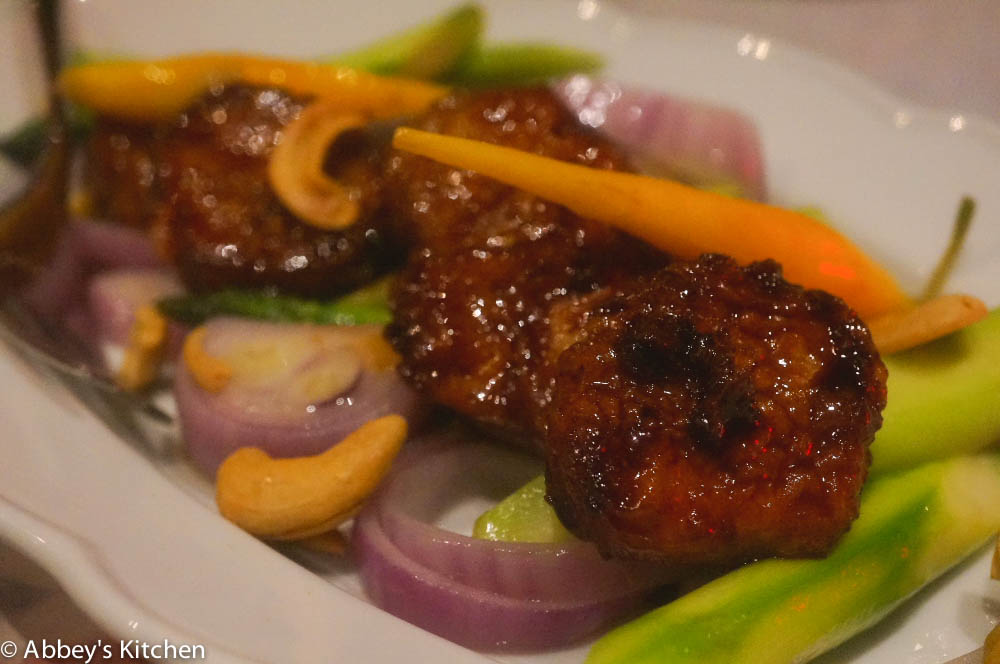 Words cannot describe how good these were- and that's coming from someone who is usually indifferent to scallops. Imagine a crackly crispy sweet, salty and sticky crust that when broken through reveals the most buttery tender shellfish meat imaginable. Please, do not let yourself miss this dish.
Spicy Hunan Style Fried Lotus Root & Chinese Celery ($12)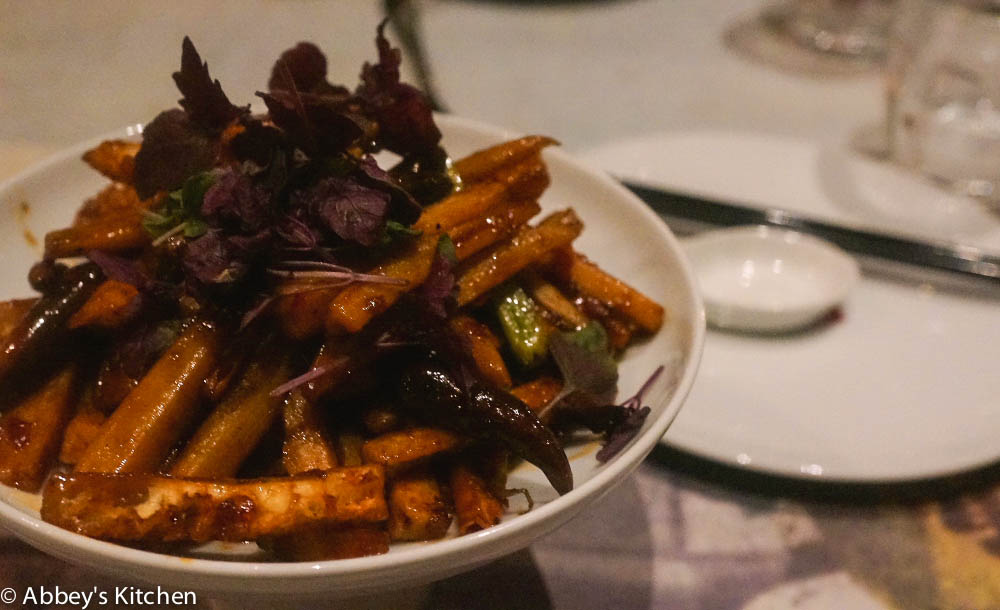 I rarely fall in love with the vegetarian side, but this may have been one of my favourite dishes of the night. The lotus root and celery offered a satisfying crunch, a delicate crispiness and a refreshing light texture that was surprising for a fried dish. I also found the Hunan sauce just spicy enough to keep me going back for more with a nice balance of sweet, salty and acid.
Chocolate Custard Steamed Sponge Roll with Hot Chocolate Sauce ($5 for 4)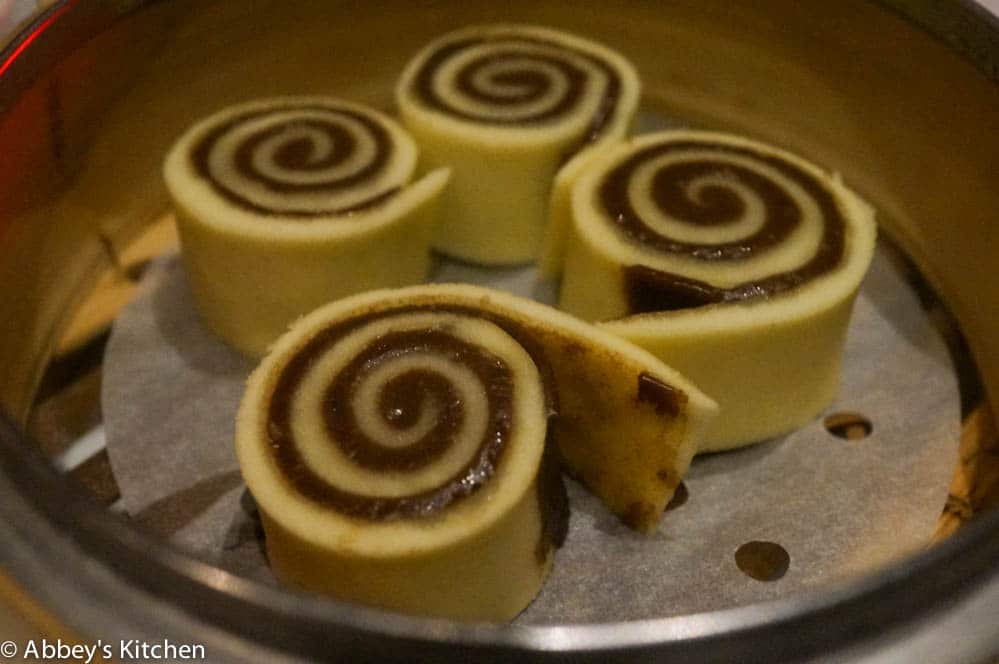 Coming full circle from where we started our meal (with a bamboo steamer basket), this sweet dim sum was a great way to end the night. Moist, springy sponge cake with just enough sweetness to satisfy a craving. I also love dainty size and palatable price.
Black Sesame Tong Yuen Tart ($4 for 2)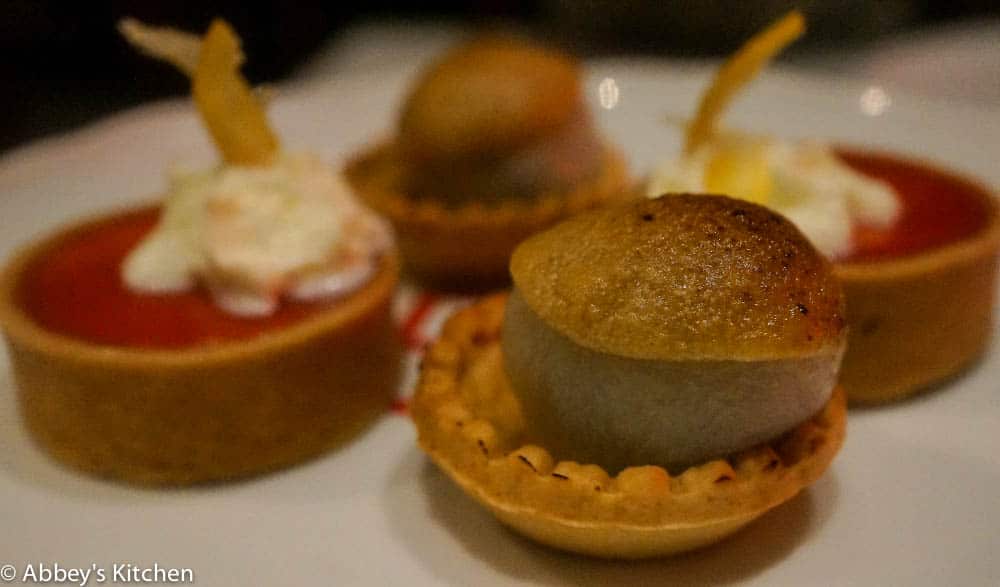 Another adorable bite-size dessert, these tarts offered a serious hit of sweet and savoury flavour. The black sesame filling was deeply aromatic and just sweet enough, while the chewy glutinous rice ball exterior was an interesting contrast with the crispy tart shell. Just be careful when you bite into one of these babies and roll up your sleeves- it looked like an ink pen exploded on my hands until I licked it all off.
Blood Orange & Lemon Curd Tart ($4 for 2)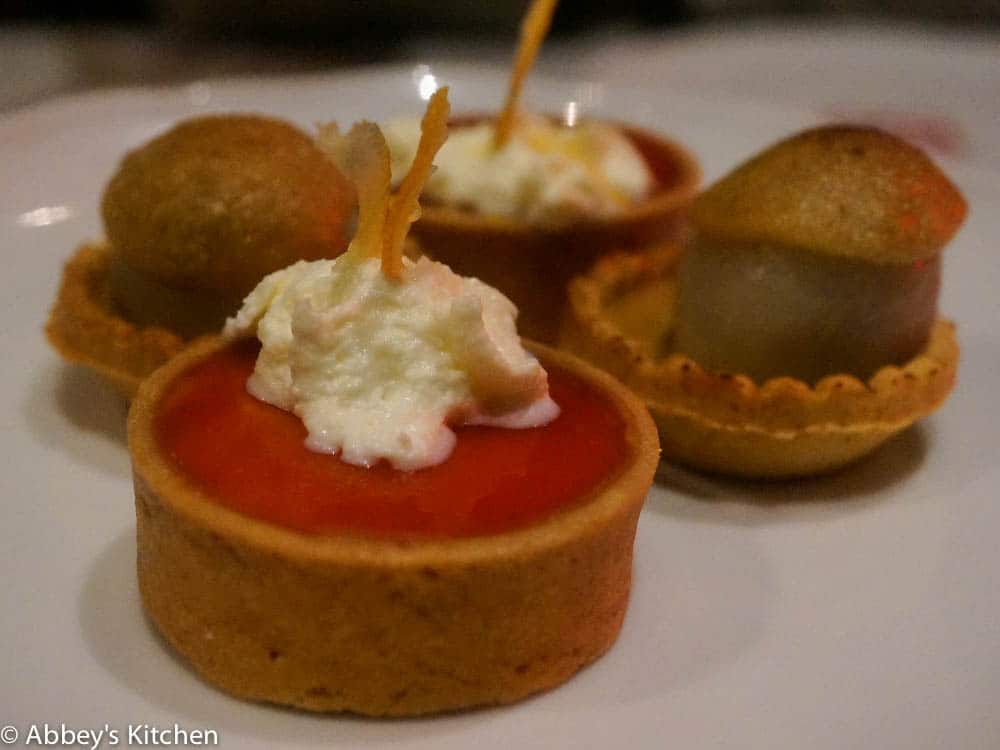 A beautiful light and bright dessert for Spring, the combination of the delicate pastry with the luscious citrus curd made for a senses-stimulating two-bites.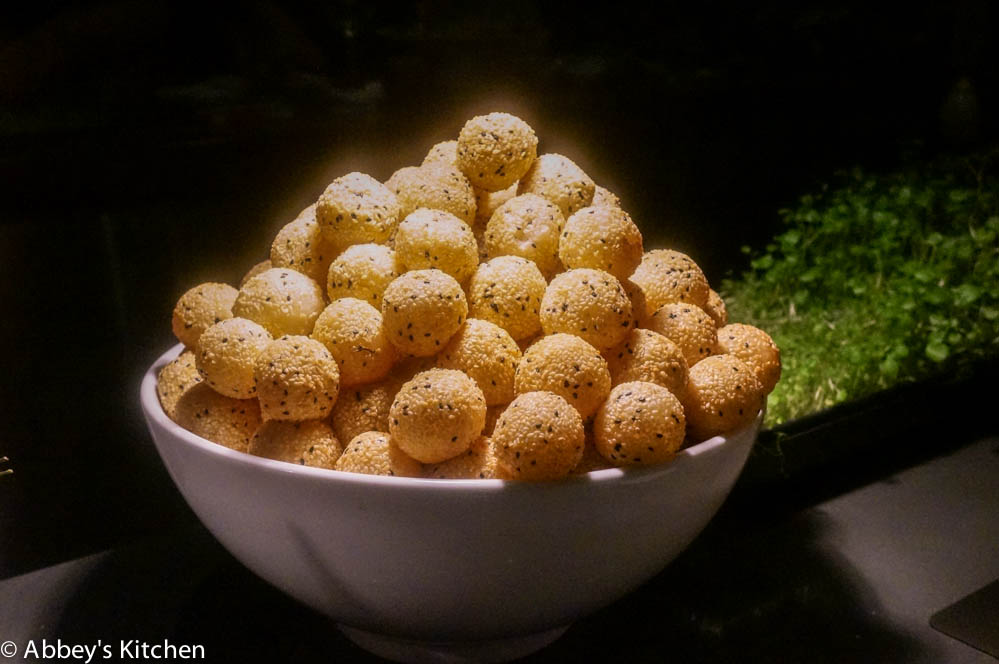 As you can see, Luckee clearly delivers on the hype of its arrival. As you all know, I preview a lot of new restaurants, both in Toronto and abroad, and I rarely feel an intense need to return so quick. But with Luckee, I would have gladly booked another dinner for the next day.  The menu is simply so extensive that I can't help but want to try everything there- so I am totally looking forward to many more fabulous meals to come. Perhaps next time I will pop by for their Dim Sum brunch, where they push around a traditional dim sum cart for diners to peruse. Luckee is located in the SoHo Metropolitan at 318 Wellington St W, and is open from Tues-Sunday for dinner, weekends for brunch, and daily for bar service. For more information or to make a reservation, you can check out their website or follow them on Twitter.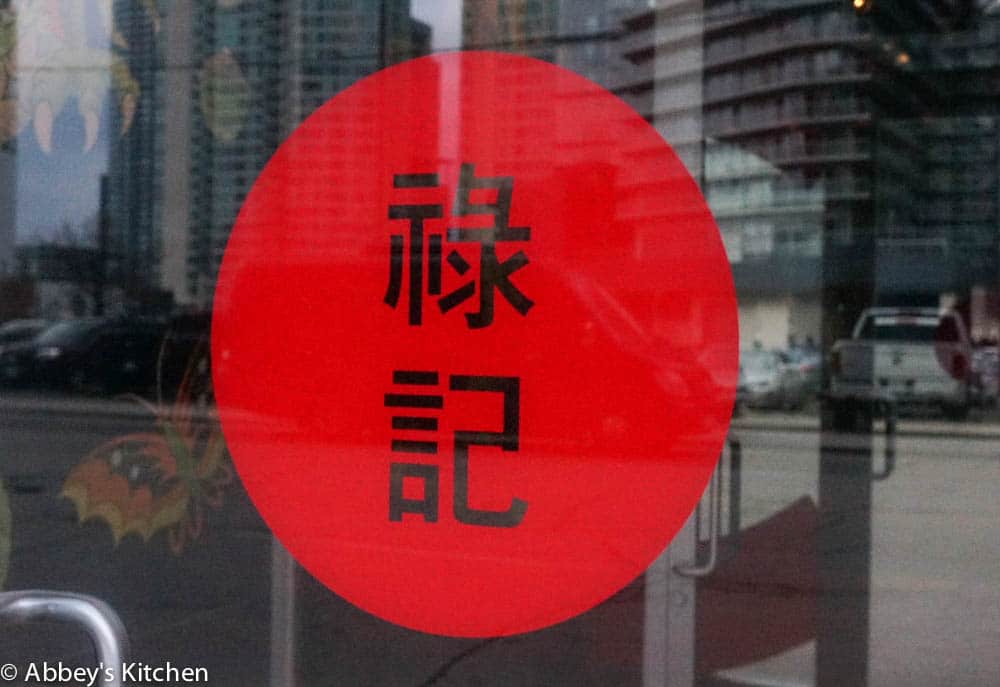 Friends, have you checked out Susur Lee's new spot? What dishes should I check out next?
Disclaimer: All food and drink were complimentary, however, as always, all opinions are genuine.
Updated on May 8th, 2019