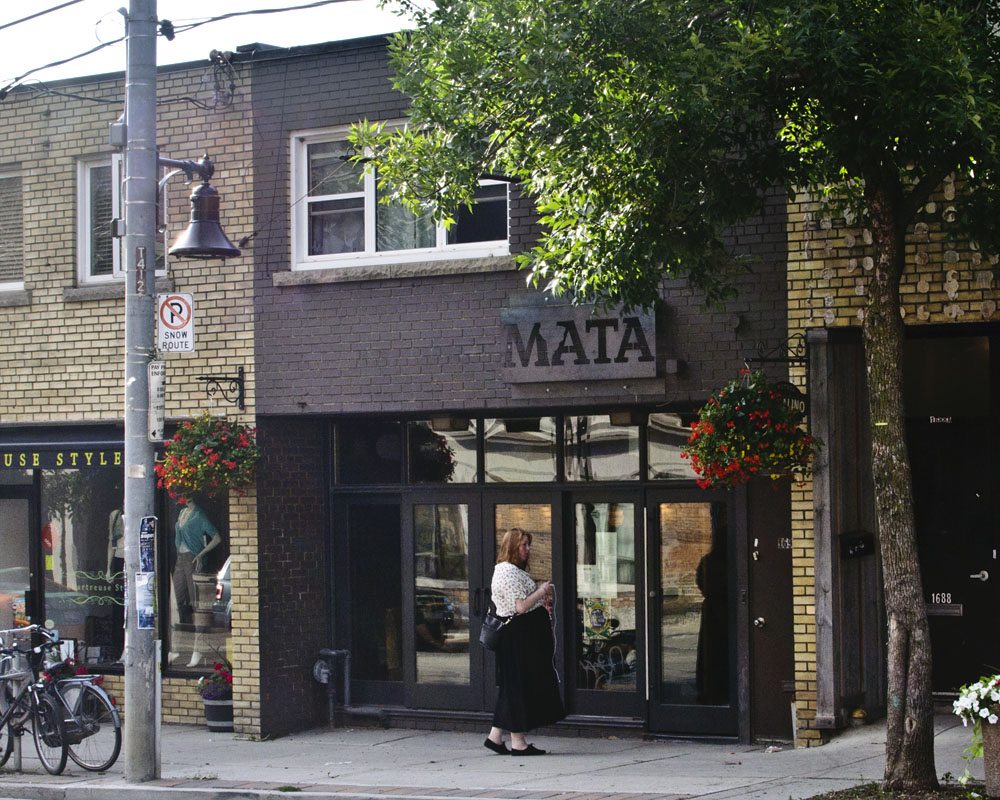 Though Fifa World Cup has come and gone (my condolences to team Brazil), the Latin fever is only heating up. With some great cuisine being brought here from carnival country, Torontonians are discovering a whole new genre of exciting fare. Mata Petisco, a fresh Parkdale eatery, is one restaurant that hopes to bring the best from Brazil to eager foodies. Their petisqueira (shared plates) inspired menu and laid back ambiance embodies an authentic Brazilian dining experience without travel.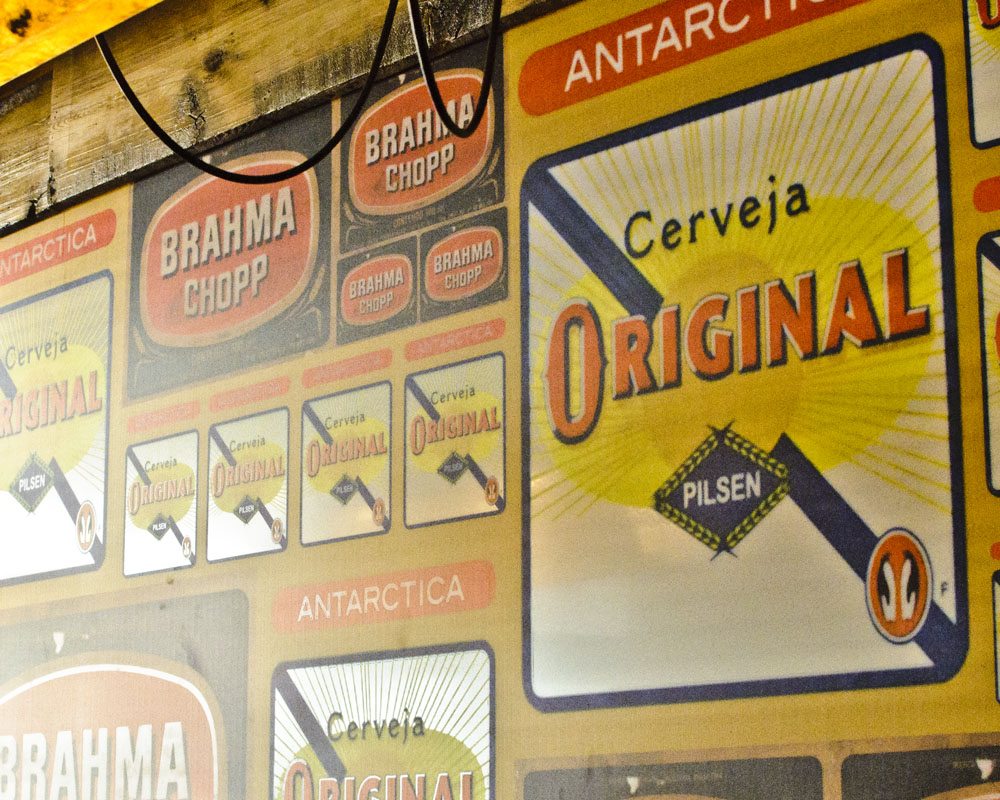 The team of 5 that makes up Mata believes that Latin cuisine has become the fan favourite of Toronto foodies, and the main catalyst behind this love is due to the Mexican taco craze. But don't expect to get your trendy taco fix here. While there is sure to be tons of familiar flavours and ingredients on Mata's menu, it will all be done with a unique Brazilian flair.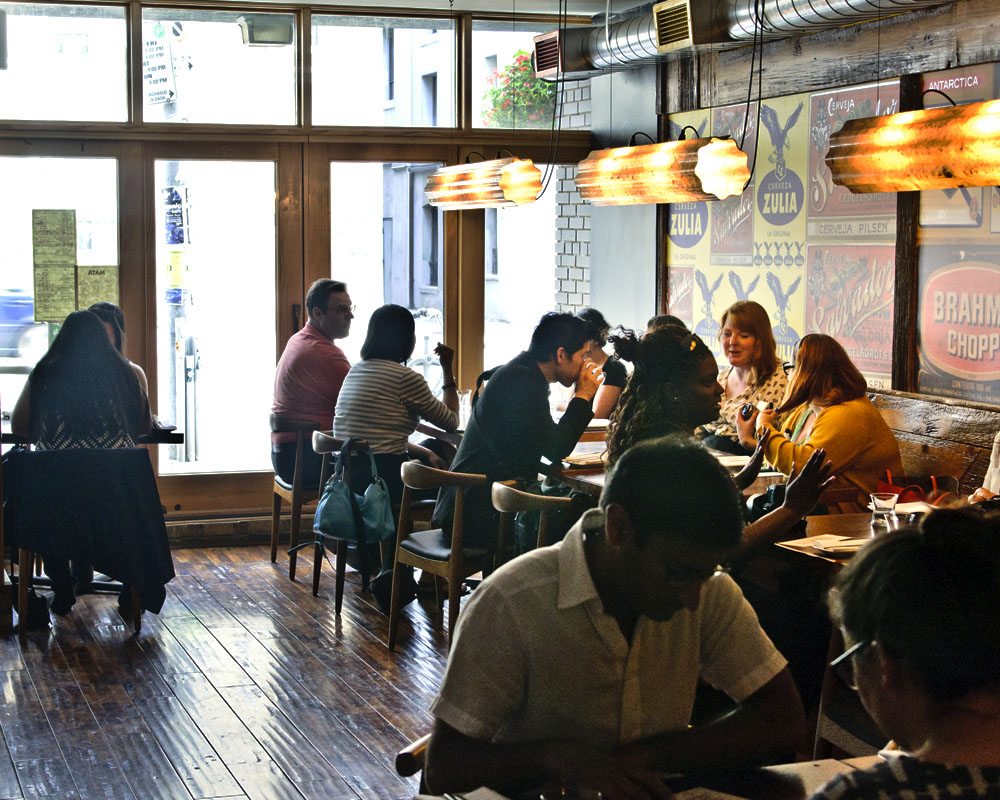 The interior of Mata Petisco is inspired by the cantinas found in South America with a more refined edge, and has a casual vibe that is perfect for a night out. A mix of wood and industrial furnishings are seen throughout the 50-seat space that create a warm environment with a modern sexy twist.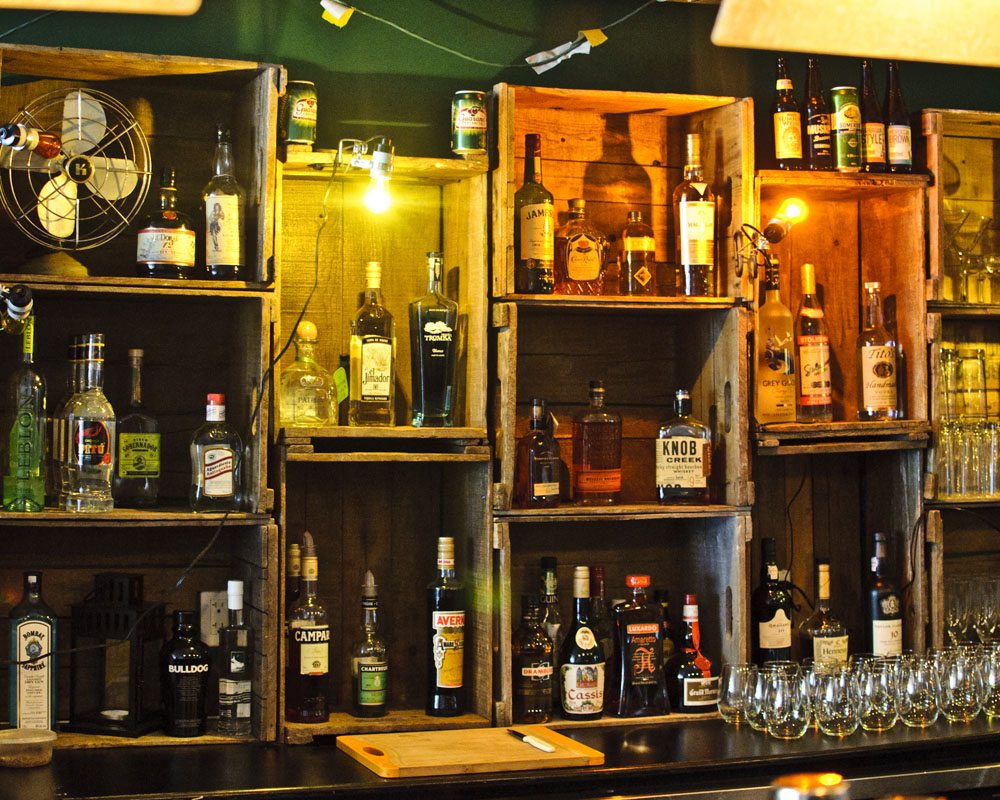 On the far left wall hangs pop-art advertising cerveja (aka beer) and gives the overall neutral toned space a burst of colour. My favourite part of Mata's design was the bar located in the back. It has tons of character with an eye-catching metallic green tone and wooden crates that act as makeshift shelves.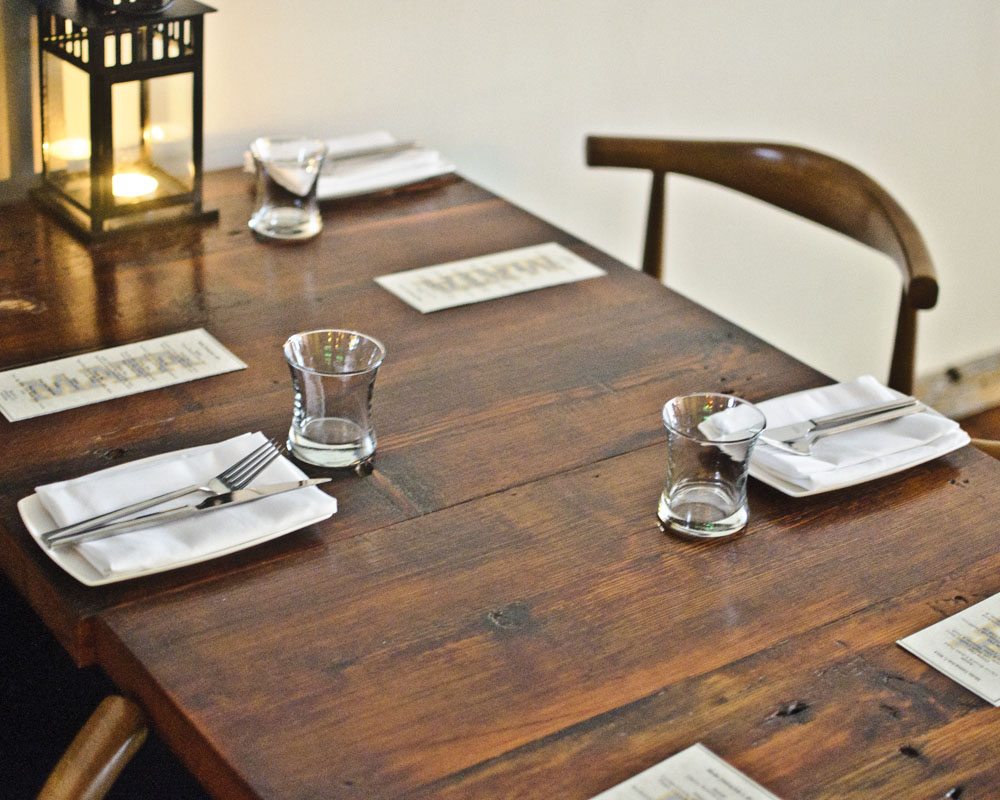 Brazilian natives, Felipe Faccioli and Tulio Lessa, bring together their combined restaurant experience in a menu that truly reflects their roots. Both have worked side-by-side at Toronto eateries Chiado and Salt Wine Bar, and bring unique skills to Mata Petisco's inner workings. With Felipe's extensive kitchen experience and Lessa's substantial pescatarian knowledge, you know that Mata's menu will be one that impresses.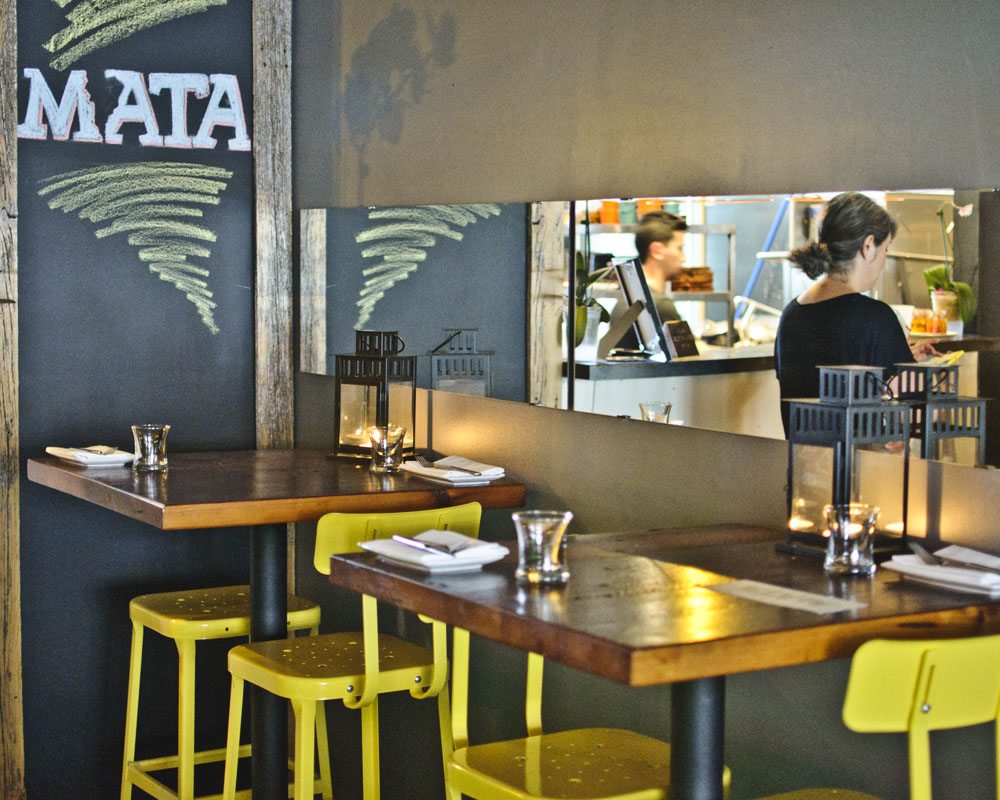 During my visit to Mata Petisco I had the opportunity to delve into a variety of dishes that truly reflects Brazil's cross-cultural background, and present a new way of looking at Latin fare. Take a peak!
Pisco Sour – Pisco, Egg White, Lime, Simple Syrup, Lemon Grass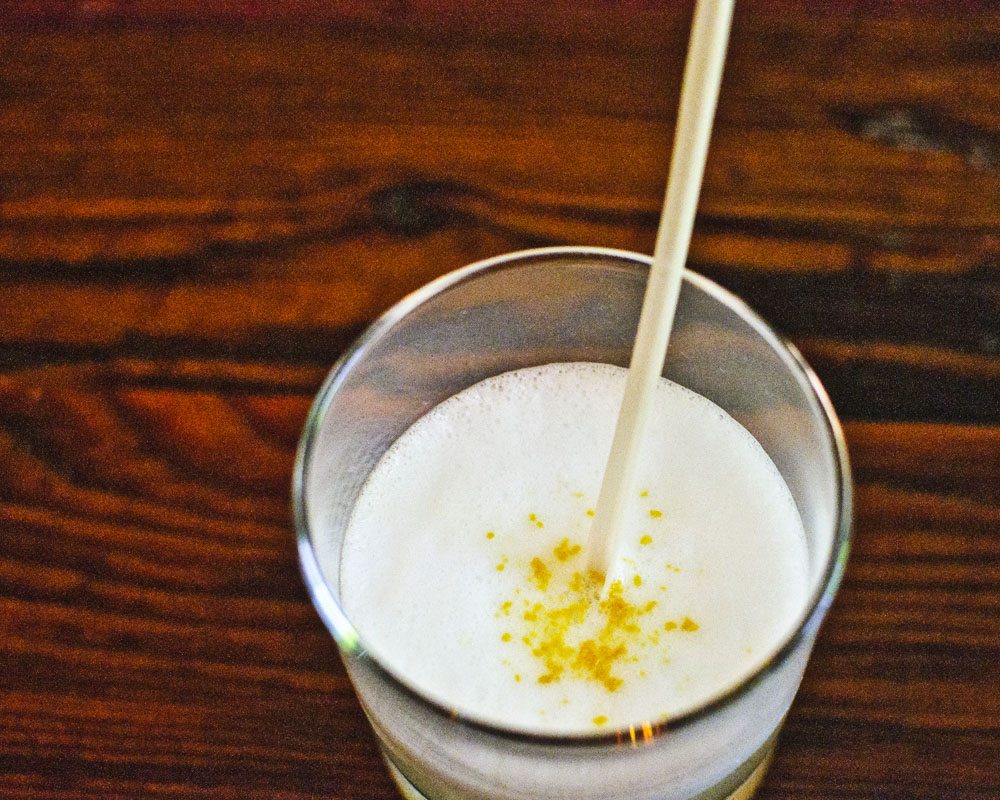 This cocktail got me pursing my lips in the best way with its bright citrus base. There was a hint of sweetness that balanced out the sour notes, and the egg froth on top added a creamy element that made each sip go down super smooth.
Cheese Bread and Lobster Pastel with Requeijão Cheese Sauce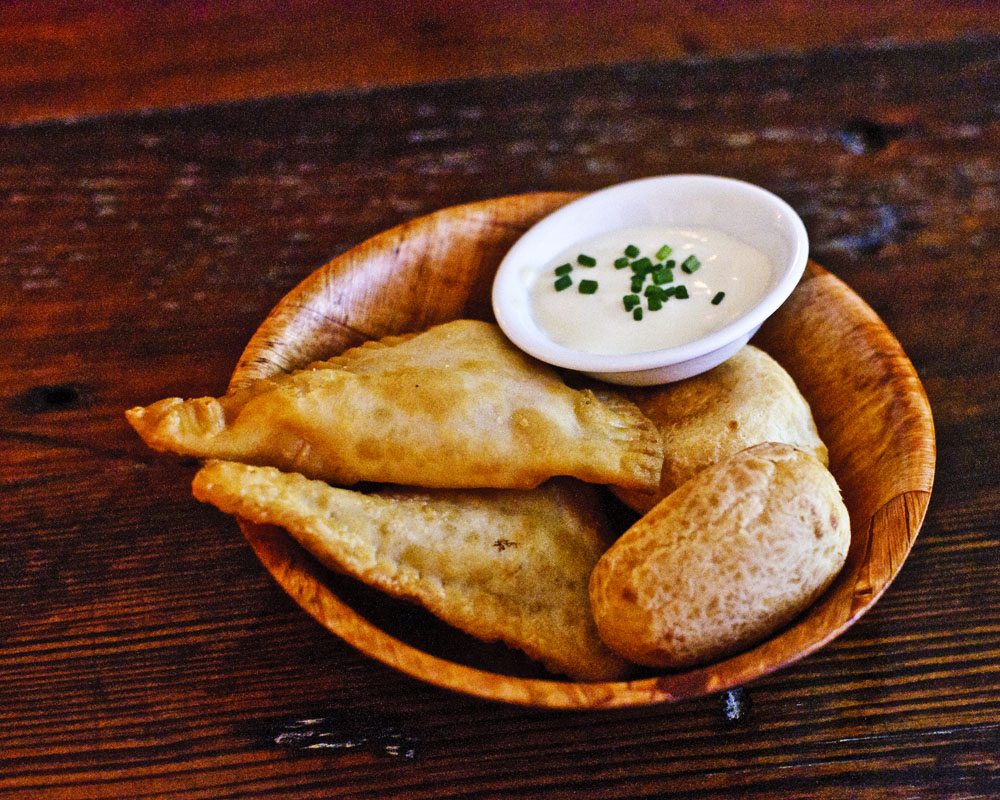 The warm cheese bread had soft, fluffy interior and when combined with the sauce, made for a heavenly bite. The pastel was baked to a delicate crisp, and uncovered a luscious lobster filling in the middle. What a pleasant surprise!
Corvina Ceviche – Maple Candied Sweet Potato, Celery & Lime Marinade, Cilantro, Cucumber, and Red Onion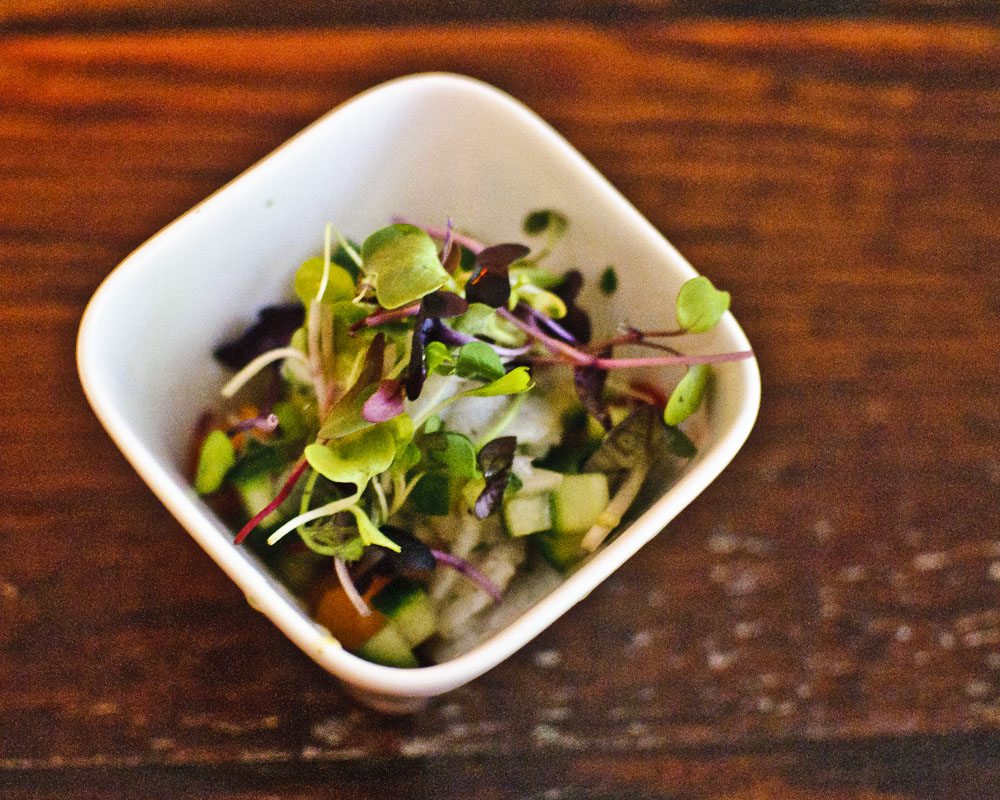 The marinade in this ceviche was simple, and let the subtle flavours of the corvina shine. The sweet potato added a nice note of sweetness, while the cucumber made the whole dish refreshingly bright!
Smoked Crispy Chicken Heart – Cauliflower Purée, Ancho Chili Oil, and Smoked Pecans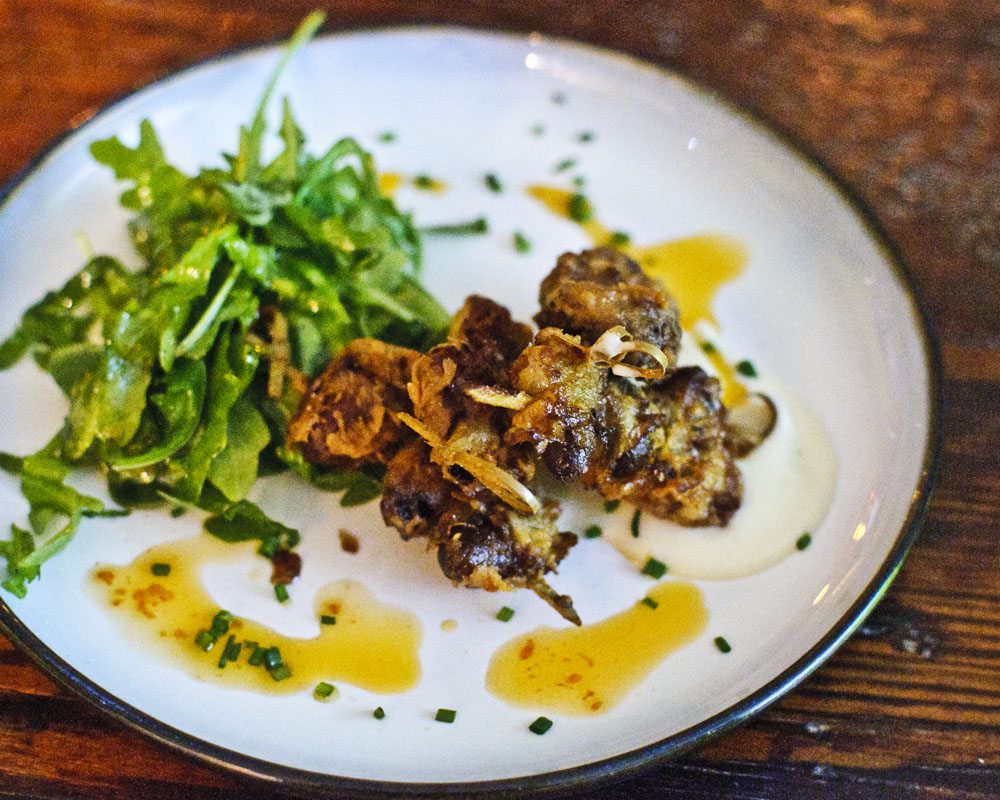 The hearts had a delicately crisp exterior and tender interior with a prominent smoky flavour. The puree and chili oil added earthy and spicy notes, while the pecans gave the dish a subtle sweetness and new level of texture. Yum.
Picanha Sliders – Cachaça Caramelized Onions, Catupiry Cheese, Malagueta Pepper Oil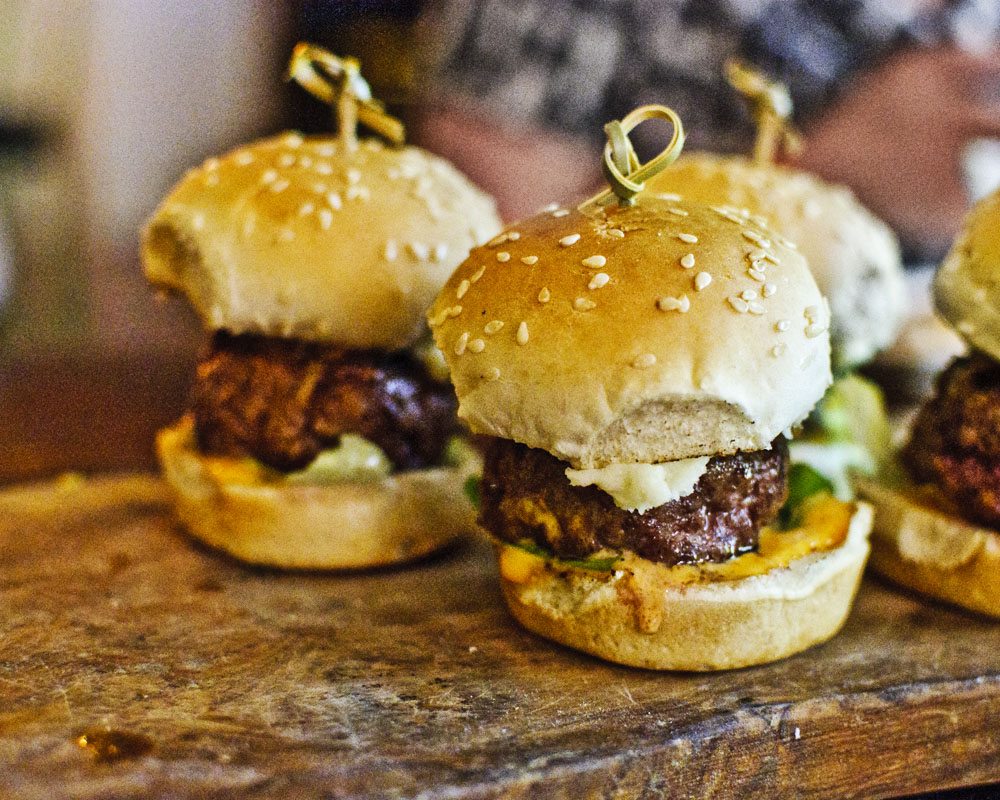 These juicy sliders will definitely leave you speechless when you take your first bite! The melt-in-your-mouth beef was delicious, and the condiments add an additional layer of sweet and spicy flavours. Definitely a must have!
Grilled Octopus – Heart of Palm Purée, Raspberry & Balsamic Reduction, with Taro Root Chips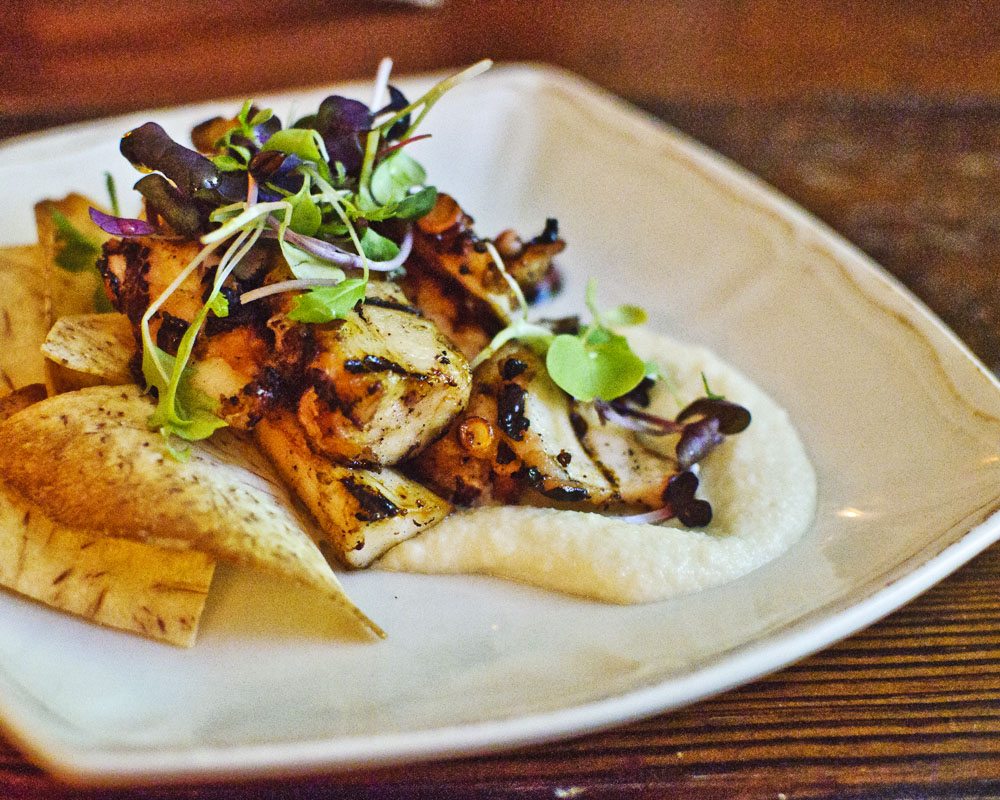 The octopus was tender with a smoky element of char, and laid atop a creamy and subtly sweet purée. The reduction added a bright note to the overall earthy dish and the taro chips were a light, crispy finish. Hint: use the chips to scoop up the extra purée.
Beef Cheek Poutine – Cassava Frites, Smoked Beef Cheeks, Red Wine Demi, Cheese Curds and Fresh Herbs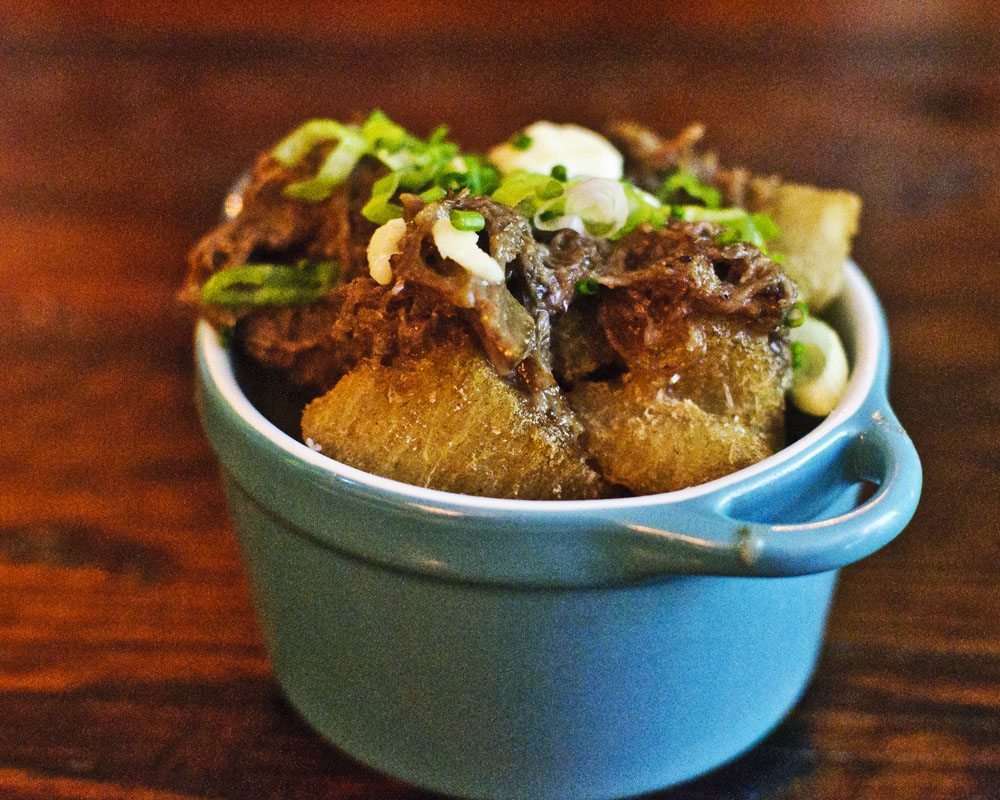 Anything with "poutine" in the name is going to be good in my books. But with the tender beef cheek and robust demi this simple dish was heightened to a whole new level. Of course poutine isn't poutine without cheese, and this one was oozing with it.
Avocado Creme Brulée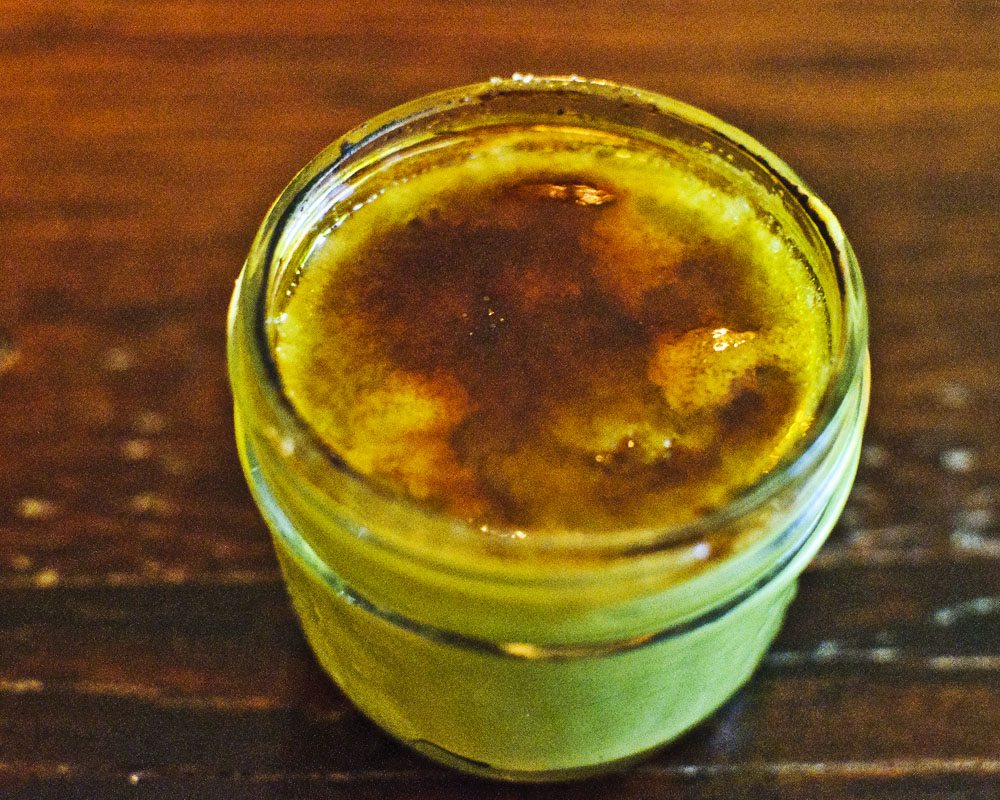 What better way to showcase a fruit indigenous to South American than in a dessert that rarely disappoints. This creamy dish had just the right amount of sweetness and each bite ended with a subtle tanginess which made my taste-buds dance with joy.
After reminiscing about all the food I ate at Mata Petisco, I can feel my mouth watering and stomach grumbling for more. That's how good it was. Mata's food and ambience make for a great place to go with friends or for a casual date, and gives us Torontonians the chance to try a type of cuisine that is just starting to make a mark for itself in the city. Mata Petisco is located at 1690 Queen St. West and is open Tuesday to Thursday 5:00pm – 10pm, Friday and Saturaday 5:00pm – 11:00pm, and Sunday 5:00pm – 10:00pm. Check out their website here to further discover their menu and learn more about the delicious Brazilian establishment.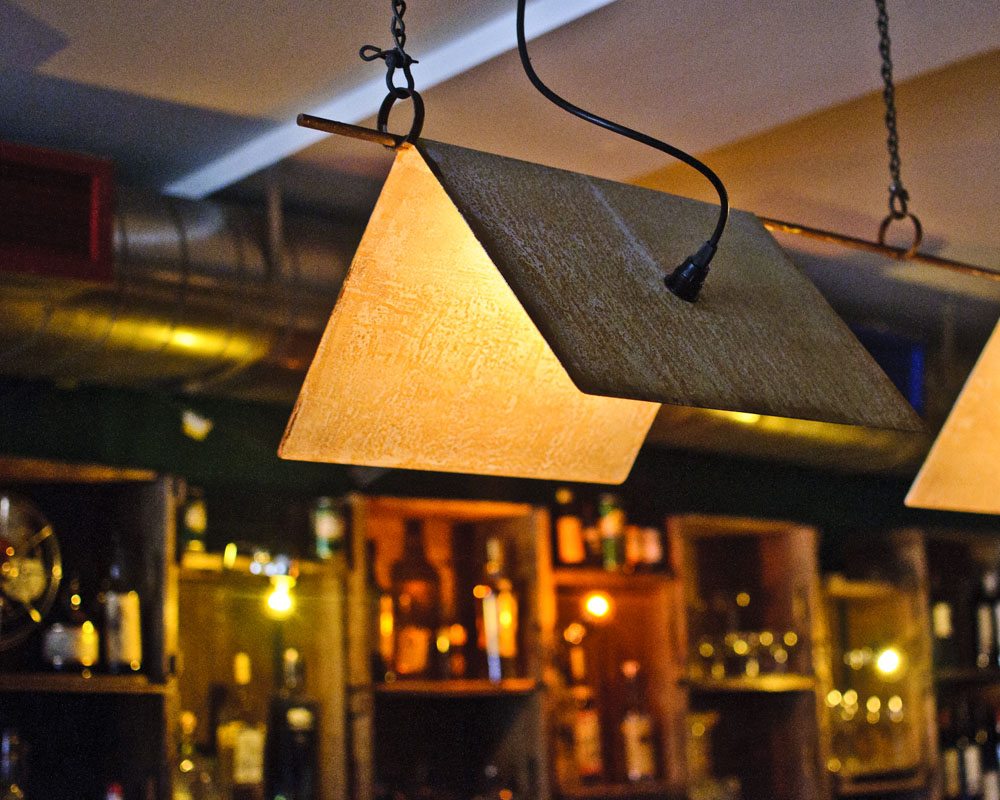 Disclaimer: The preceding meal was complimentary, however, as always, all opinions are genuine.
Contribution by AK Taster: Savannah Onofrey
Updated on May 8th, 2019