On Monday May 25th I visited the new Paramount Fine Foods location in Yorkville for a menu tasting in celebration of their grand opening!
Paramount Fine Foods is Canada's fastest growing Middle Eastern and halal restaurant chain – and after tasting their delicious falafel I totally know why they're on top!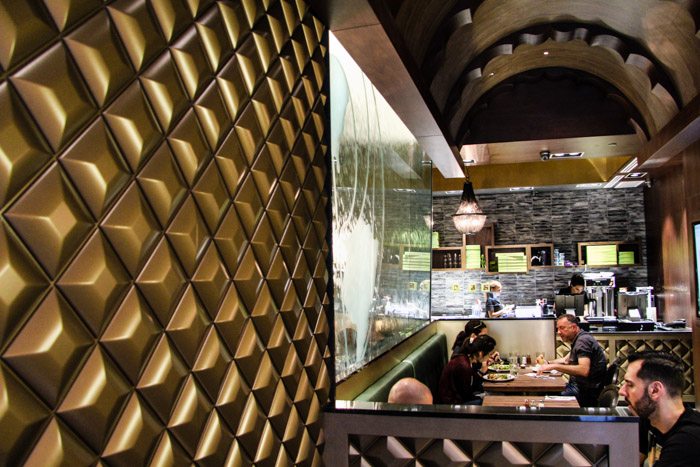 Paramount Fine Foods employs over 800 staff members with 15 restaurant locations all across Southern Ontario! They also make an appearance in the form of a gourmet butcher shop, a food factory, a food truck (coming to a street near you), and the new Fresh East franchise. I don't know about you, but I am going to be keeping my eyes peeled for the Paramount Food Truck this summer to get my falafel fix!
The new Paramount Fine Foods location in Yorkville has an elegant and comfortable elegance that makes this feel like more of a chic boutique dining destination than your typical restaurant chain. With delicate and ornate chandeliers hung above my seat and traditional Middle-Eastern music, I really felt as if I was back in Israel (without the heat!)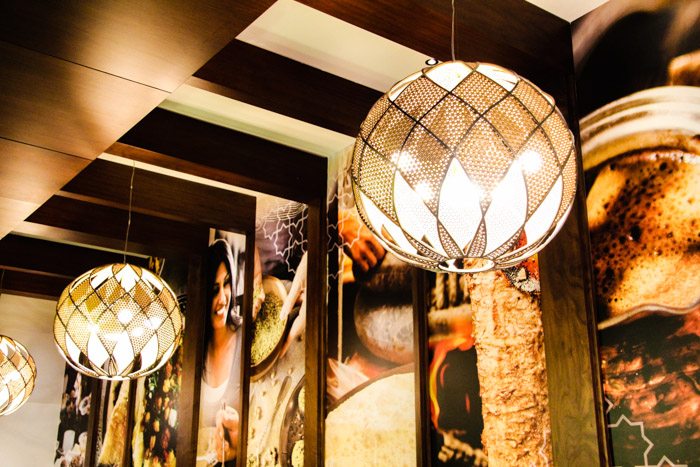 Okay people – let's talk food! Something I really love about the Paramount franchise is that they share authentic family recipes passed down for generations, while keeping a focus on healthy fresh ingredients!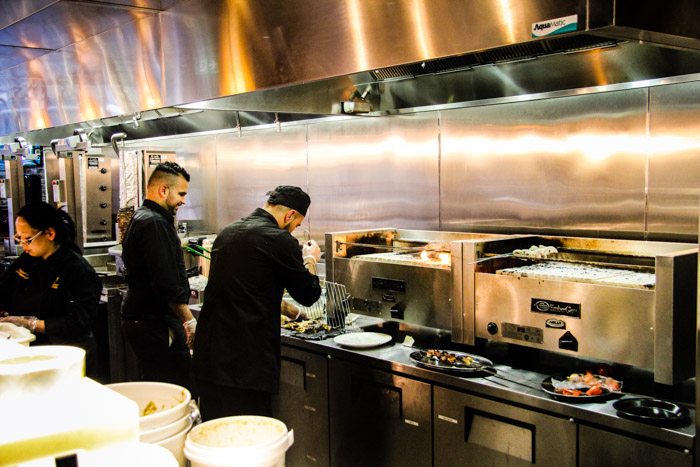 Not only do they make everything fresh and in house, but they're also certified halal, using only the best quality meats! To get more information about their halal certifications, you can read about it here.  Check out the delicious Middle Eastern fare I had the pleasure of sampling!
Paramount Fine Foods
Paramount Special
Layers of Fresh Strawberry and Mango Juices, Fresh Fruit, Almonds, Crushed Pistachio, Ashta Cream and Honey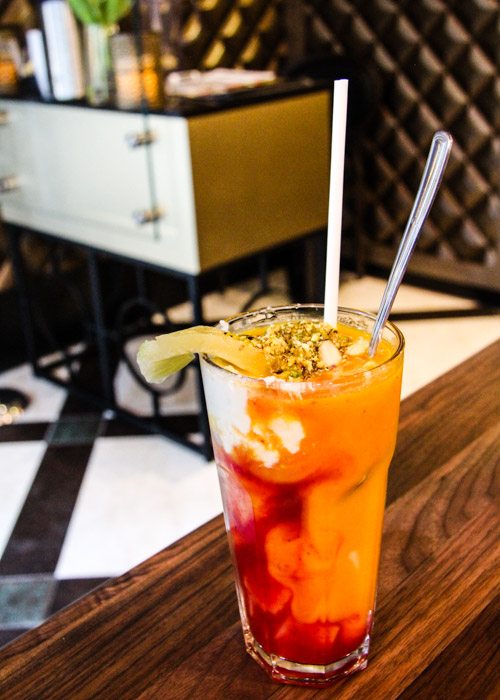 This traditional Middle Eastern style drink was fruity and oh so sweet for those of you (including me) who have a sweet tooth! It was unlike any drink I have ever tried with so many different layers, textures and flavours! The ashta cream (Lebanese cream) is a dairy product that resembles clotted cream and that is flavoured with fragrant rose water!
Fresh Pita Bread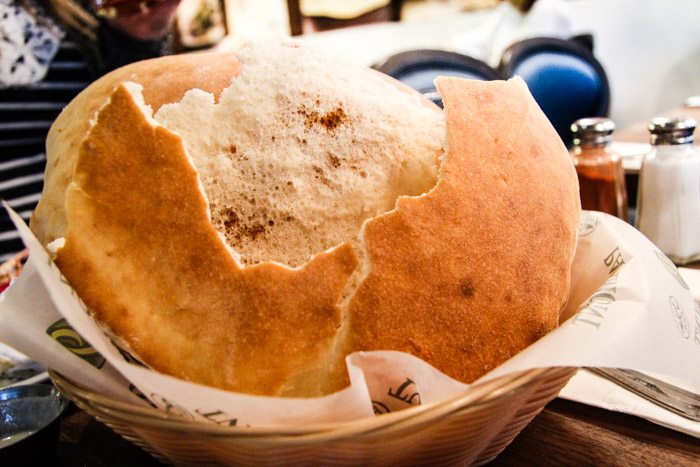 This pita bread was so fresh and delicious – I wish grocery store pita bread was this good!
Hummus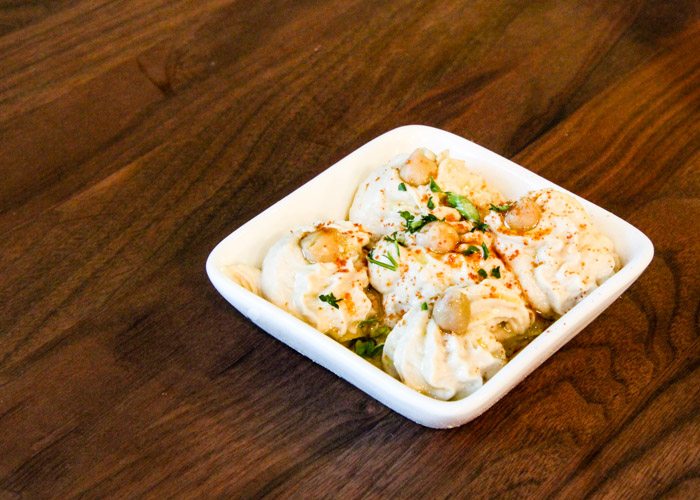 Moutabbal (Eggplant Dip)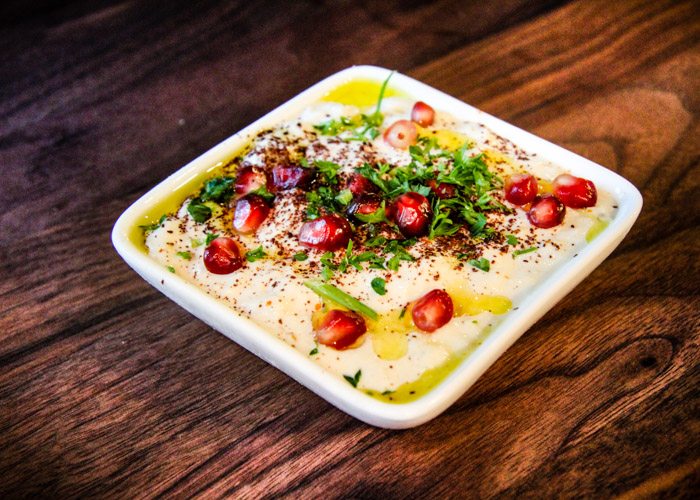 You may know this dip as baba ganoush – I really tasted the smokiness from the roasted eggplant!
Tabbouleh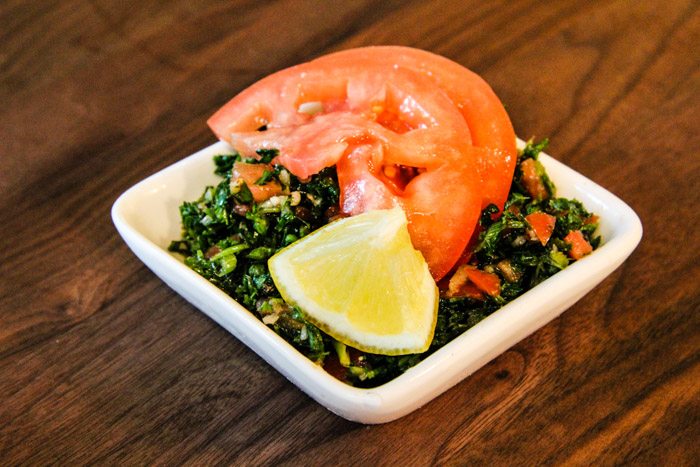 Falafel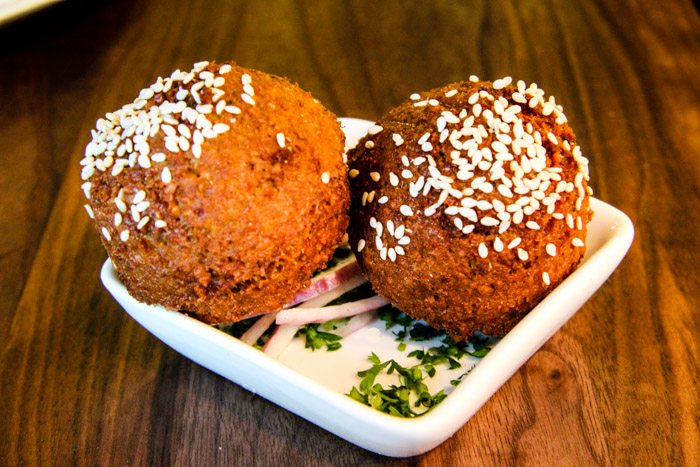 This was such a tasty falafel – the perfect mix of chickpeas and sesame seeds and the tahini sauce on the side made this the perfect bite!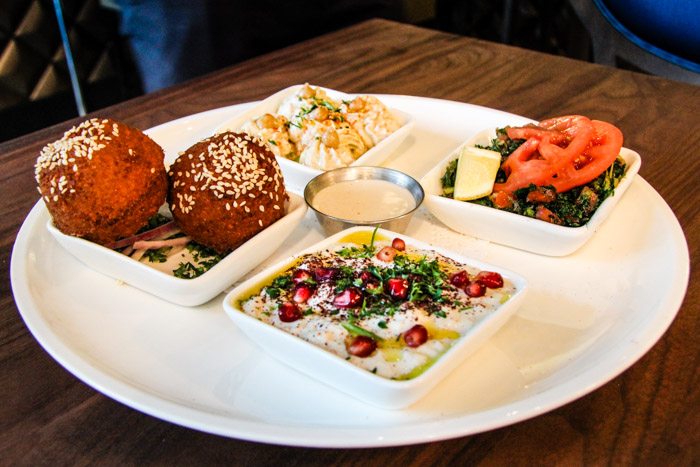 Mixed Grill
Chicken & Beef Shawarma, Kafta, Shish Tawouk, Grilled Skewer of Striploin Beef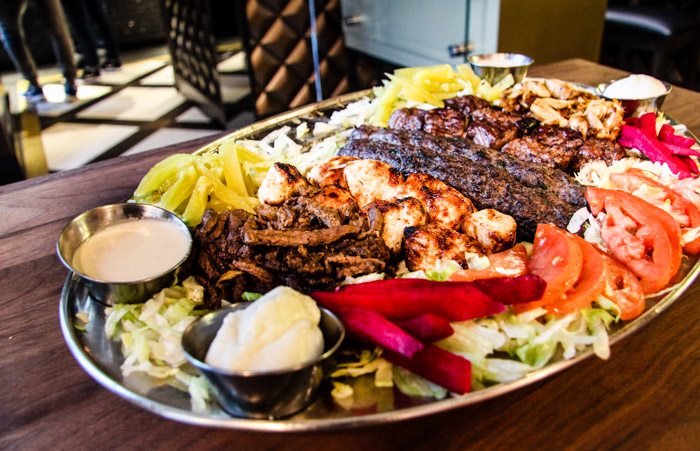 The meat and fresh/pickled veggies served as part of the mixed grill were great to eat with the warm pita bread! The Paramount staff were also happy to bring out fresh pita bread if you wanted to make some pita style bites with the mixed grill items – DIY pita bar anyone?!
Baklawa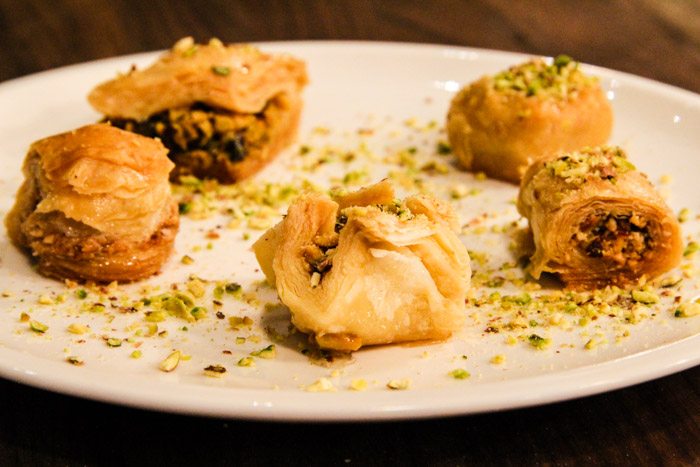 The Baklawa was freshly made earlier that day and was so beautiful to look at and even better to eat!
I am so excited to have Paramount as part of the Yorkville neighbourhood and can't wait to return for more Middle Eastern treats! To get more information about Paramount Fine Foods and to find a location near you check out their website here.
Contribution by AK Taster: Christina Bieniek
Disclaimer: The preceding meal was complimentary, however, as always, all opinions are genuine.
Updated on May 8th, 2019