Whether you work in the financial district, are downtown for a meeting, or are just looking for a night out on the town, chances are you've visited sushi suit-staple, BlowFish once or twice. With two locations- one at Adelaide and Bay, and the other at King and Bathurst, they've made sure to provide the downtown core with their unique Asian bites. But after an exclusive launch a few weeks back in December, downtown dwellers can now look forward to working their new sister cocktail bar, BarFish, into their post-work rotation.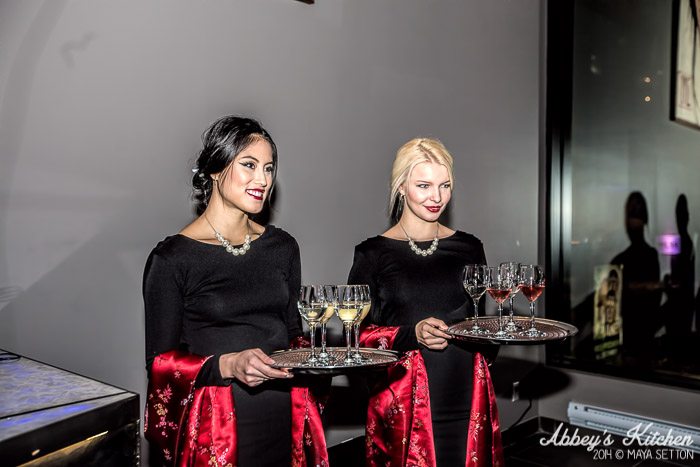 Located inside the King St location on the ground floor, BarFish's sassy attitude exceeds its intimate size.  With a tight 60 person capacity and seating primarily at the bar, it's quickly becoming the hot place for rubbing shoulders with beautiful King St folk.  Contrasting BlowFish's more restaurant atmosphere, BarFish boasts unique cocktails, shots of sake, and buzzing beats from the DJ each night with a range of creative glamourous bites for nibbling as well.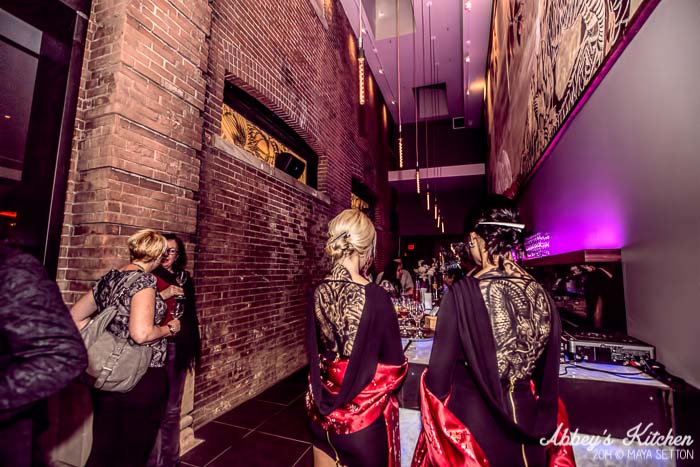 After passing by the beautiful wait staff on my inaugural visit, I quickly made my way towards the sleek modern barstools and admired the exposed brick and sexy lit up marble bar.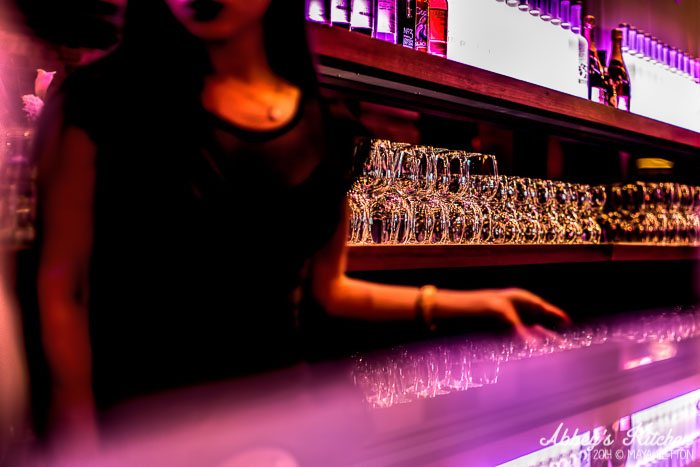 The brainchild of Nishan Nepulango, the international award-winning mixologist behind the drink menu at La Societe, the bar menu is one of the most intriguing I've seen in a while. As expected for the sister lounge to a fusion sushi joint, the liquid menu is characterized by sophisticated offerings with a modern Asian twist.
BarFish Food & Drink
Luxury Burgundy
Hennesy Campari, Lemon, Yuzu, Fig, Clove, Pineapple, Egg White and Angostura Bitters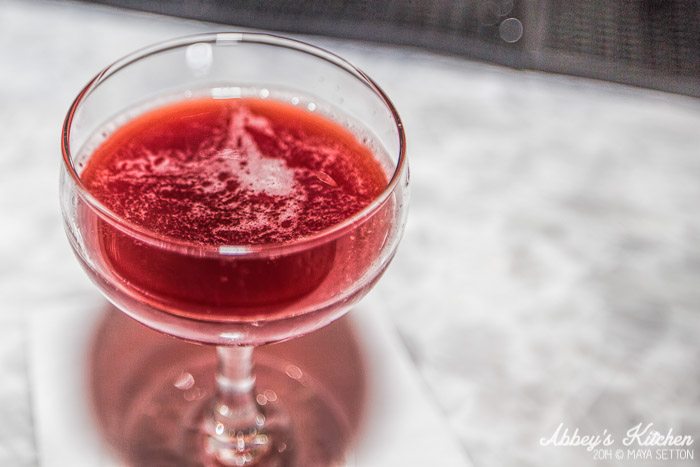 A sweet and fragrant sipper with the addition of that irresistible jammy fig and the zingy kick of the yuzu and lemon.
Tiki Jallab
Belvedere, Ginger, Pomegranate, Passionfruit, Lime, Jallab Syrup, Tiki Bitters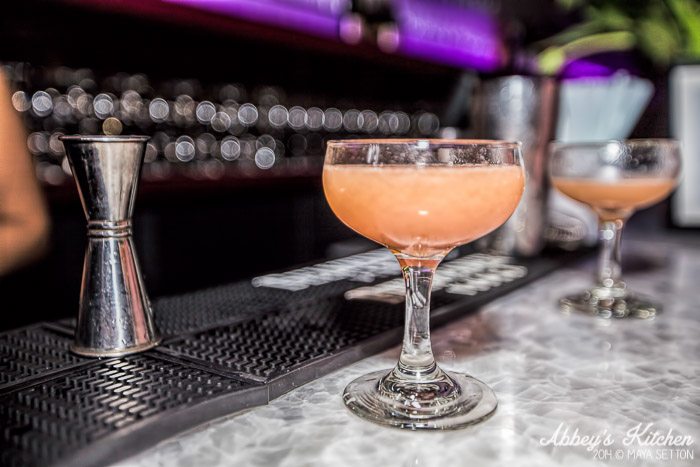 This drink was a bit sweeter than the last due to the vibrant pomegranate and passionfruit, but was balanced out nicely by the bitters and sprightly lime.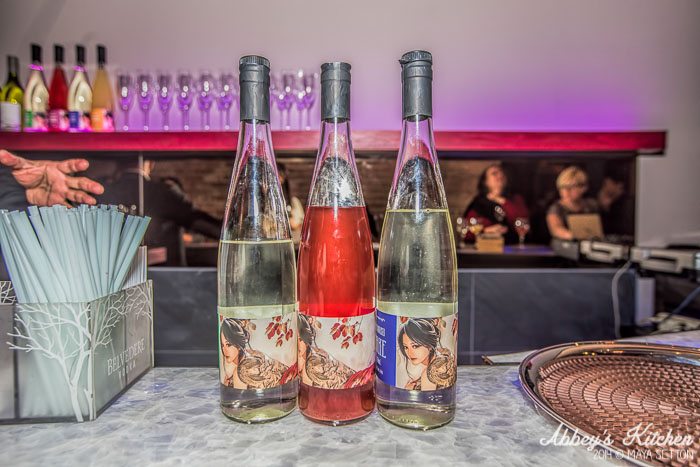 If you thought the drinks were impressive, wait until you see the food! While you'll leave with your wallet feeling a bit (okay, a lot) lighter, the price tag of the food well reflects the quality of the ingredients used, the sophisticated flavours and (admittedly) the hot address. The BarFish menu is obviously much smaller than BlowFish's, but you'll see some of their greatest hits like the truffle albacore sushi and the spicy rock shrimp can still be found.
Truffle Albacore
Albacore Tuna Paste, Tiger Shrimp, Avocado, Garlic Chip, Truffle Oil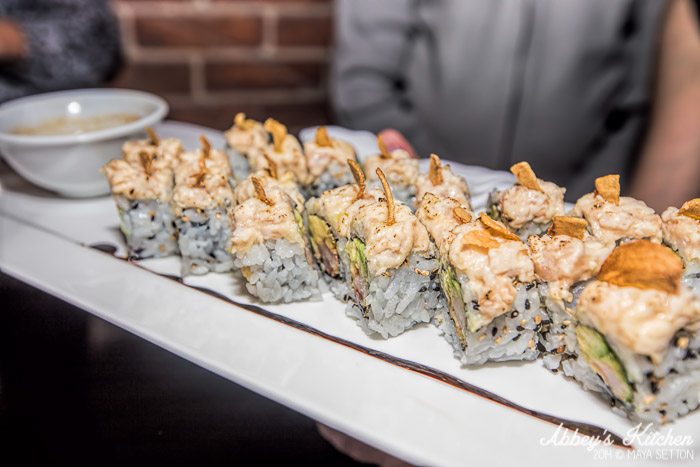 Truffles on sushi? I know it sounds so wrong, but somehow this luxurious combination really worked. Buttery tuna, creamy avocado, crispy garlic and aromatic truffle. Oh, yes, yum, let's do this again.
Spicy Tuna on Crispy Sushi Rice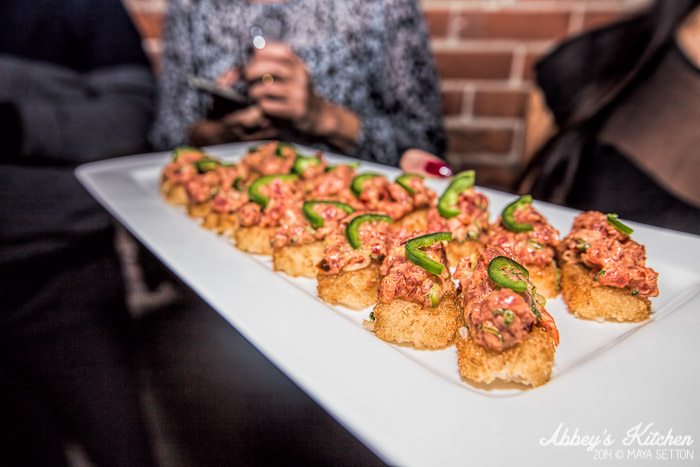 Loved the subtle kick from the jalapeno on the caramelized rice and meaty tuna.
Spicy Rock Shrimp
Tempura Style, Hot Garlic Kewpie Sauce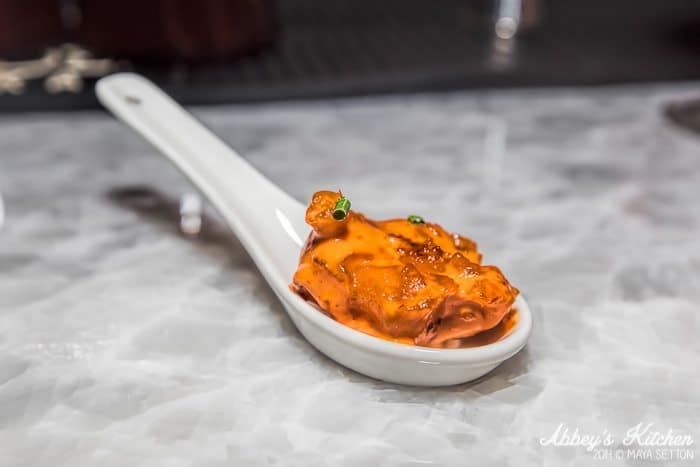 Another favorite of the night! With just enough heat to keep the taste buds buzzing, this shrimp certainly had me wanting more.
Brown-Eyed Pea
Brown Rice, Snow Peas, Asparagus, Sesame Seed, Spicy Kewpie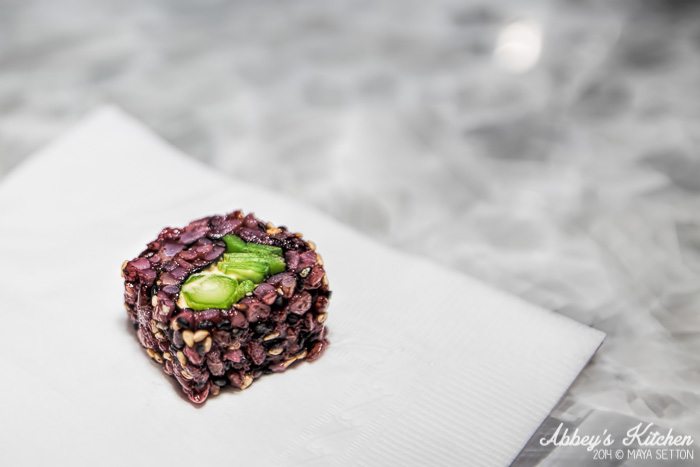 A very unique vegetarian alternative to the classic (and boring) veggie roll.  I specifically loved the rich flavour of the peas with the verdant fresh asparagus.
One-Bite Wagyu Gyoza
Pan-Seared Dumpling Stuffed with Wagyu, Black Fungus, Ginger + Preserved Spicy Vegetable, Balsamic Basil Dip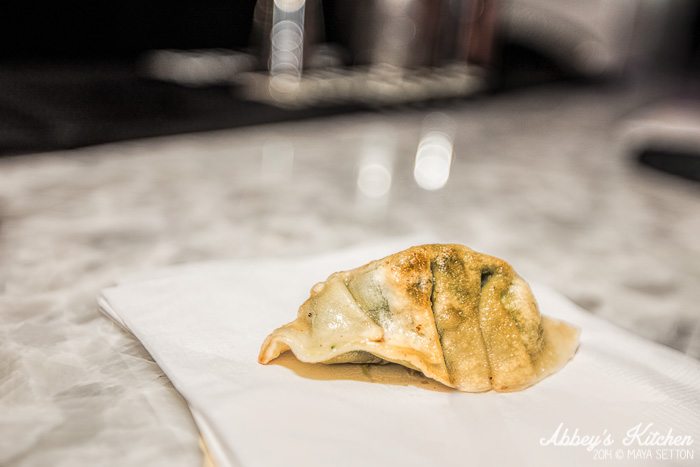 The humble dumpling gone wild with decadent buttery beef and a sweet tangy balsamic dipping sauce. I literally burnt my mouth stuffing these down because they were too good to wait to cool (#StoryOfMyLife).
Located at 668 King Street West (at Bathurst), BarFish brings a depth and complexity of flavor that you just can't get at your neighborhood sushi joint. Perfect for a trendy first date, an after work drink, or a classy night out with friends, BarFish is one downtown lounge you'll not want to miss. For more information check out the website here.
Disclaimer: The preceding meal was complimentary, however as always all opinions are genuine.
Contribution by AK Tasters Maya Setton and Brea Giffin
Updated on May 12th, 2020