It's been one of the most anticipated Toronto restaurant openings since I started full time in food media, but DaiLo is finally opening its doors. And no, that's not a typo but I'll get to that in a sec.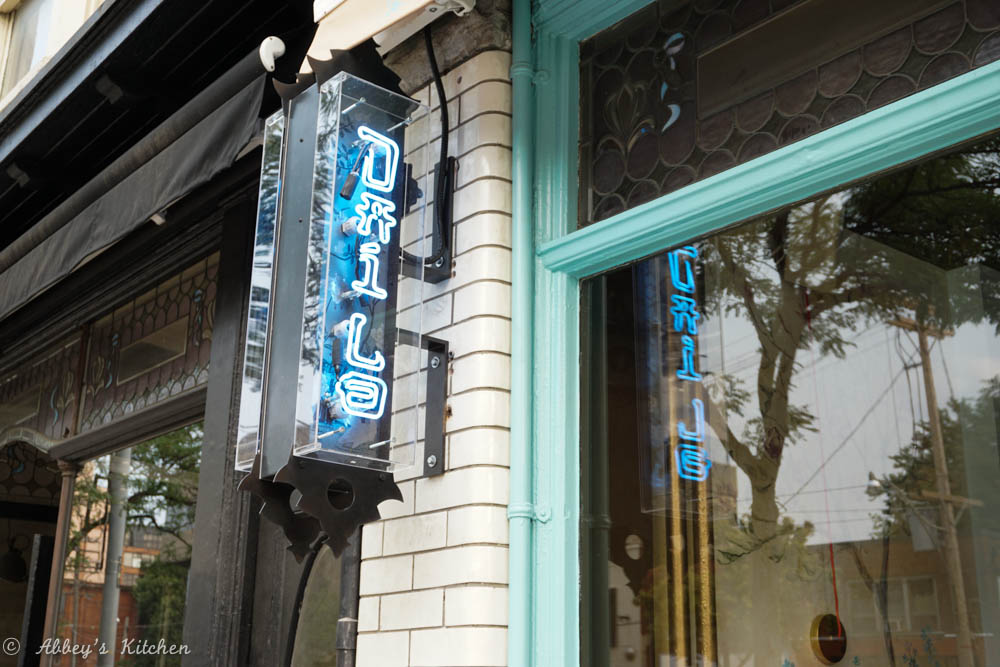 For many Toronto foodies to make their way around the food event scene, GwaiLo, the brainchild of the Nick Lui (also known as @NinjaChefNick) has been the irrefutable pop-up to follow. Busting out dishes like Big Mac Baos and Pastrami Spring Rolls, I equate Lui's food to Asian crack. It's always a good time. [Disclaimer- Abbey's Kitchen does not condone the use of crack or any illegal substance].
Back in March, when I heard that Nick had finally landed a space to turn his pop-up food concept into an actual restaurant, I did a few hail Mary's (well, no, I didn't really, I'm Jewish), and invited him to participate in my Abbey's Kitchen Stadium event at this year's Delicious Food Show. Like a lot of local foodies, I've pretty much been twiddling my thumbs in anticipation since then while Nick surely had been busting ass to get the place together.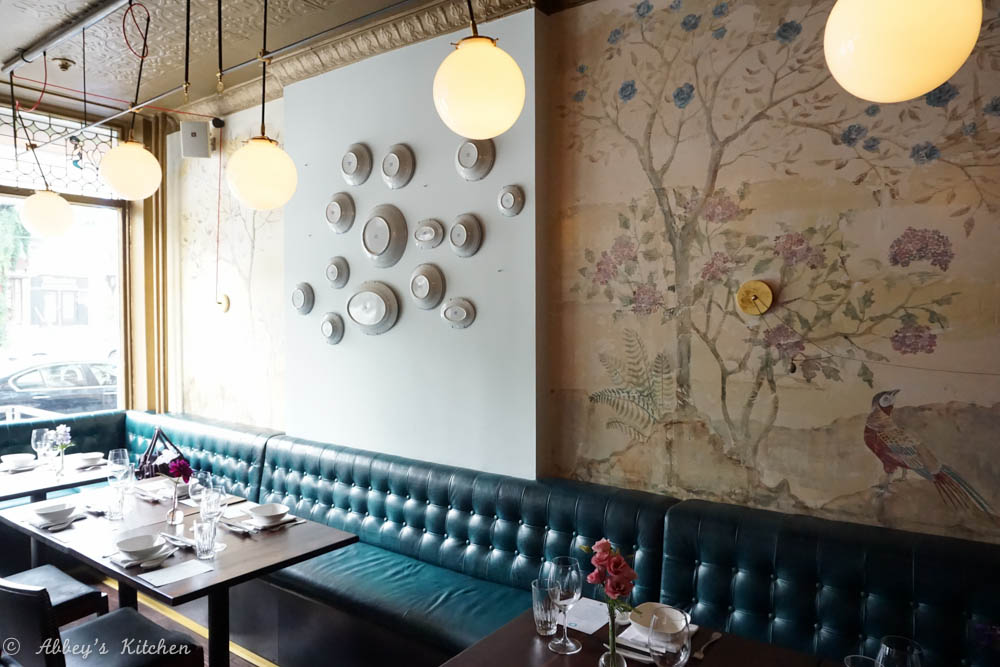 Since announcing his takeover of the College St. space formally occupied by Grace, he brought on food friend, sommelier and former employer Anton Potvin (who previously launched and left The Chase and The Chase Fish 7 Oyster) and hooked up with husband-and-wife-duo, David Dattels and Jen Grant for support.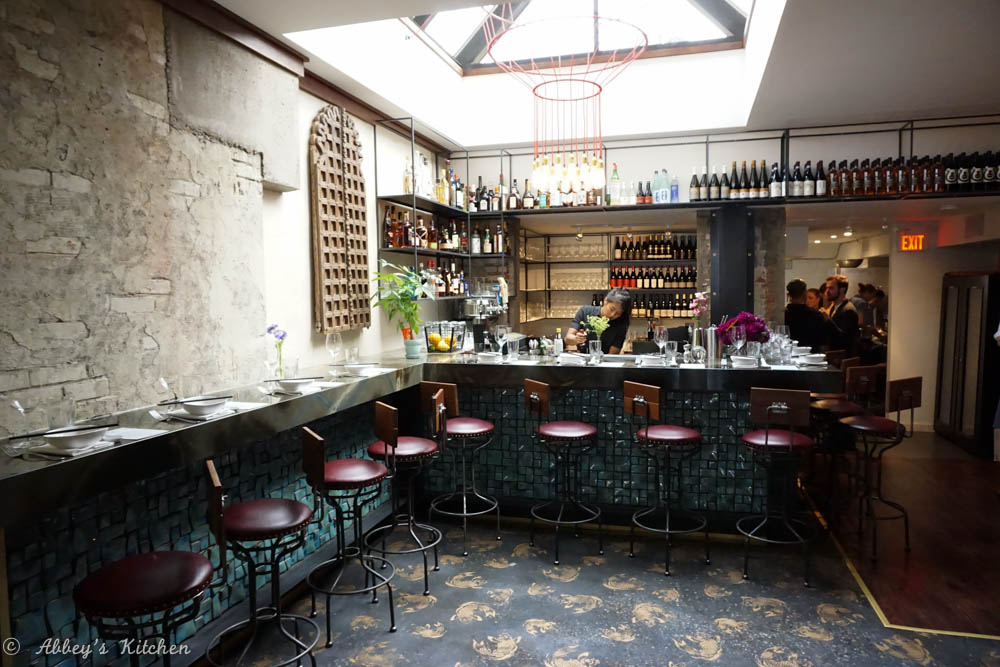 If Potvin and Lui's work together at Niagara Street Café was any indication, I was quite confident that the duo was going to shine. And when the invites arrived addressing them as Big Trouble (Potvin) and Little China (Liu), I didn't even have to try anything to know for sure. But obviously, I was going. I was clearing my schedule and going because that was HOW-STOKED-I-WAS.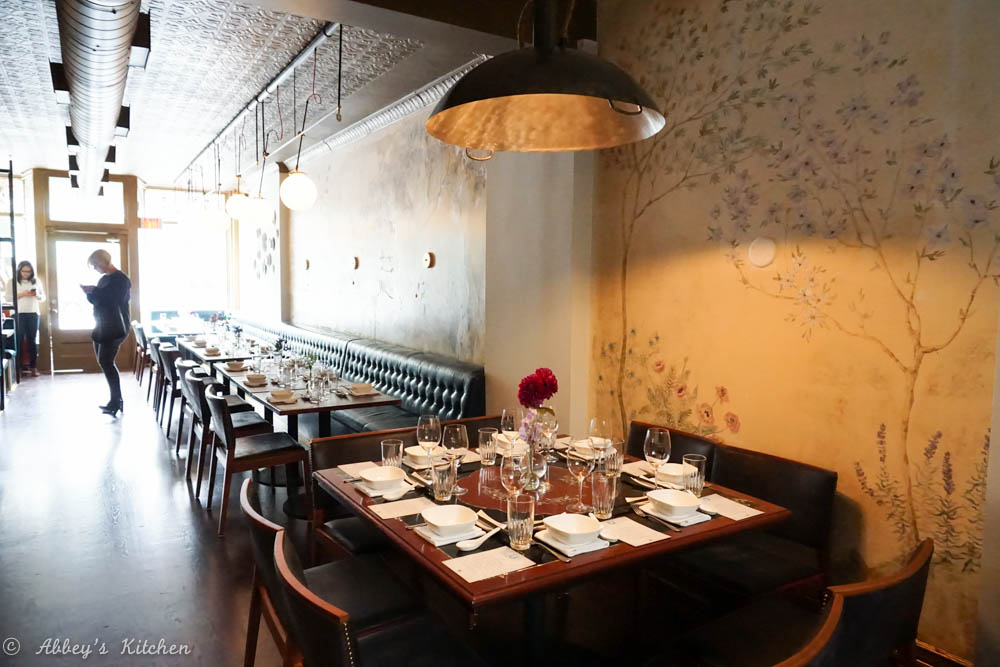 So what does the new name mean? DaiLo means "big brother" or "big boss" in Cantonese and signifies the reciprocal "younger brother". It can represent a connection and respect for the older generation, while also giving a nod to new ways of doing things.
When you walk into the College St space, you're transported to a place of Asian luxury. With feminine floral murals, antique lockets strung along the walls, intricate gilded koi fish, and the incredible glass bar, Ian Rydberg of Solid Design & Build certainly nailed the 17th C Chinoiserie Chinese meets upscale French influence.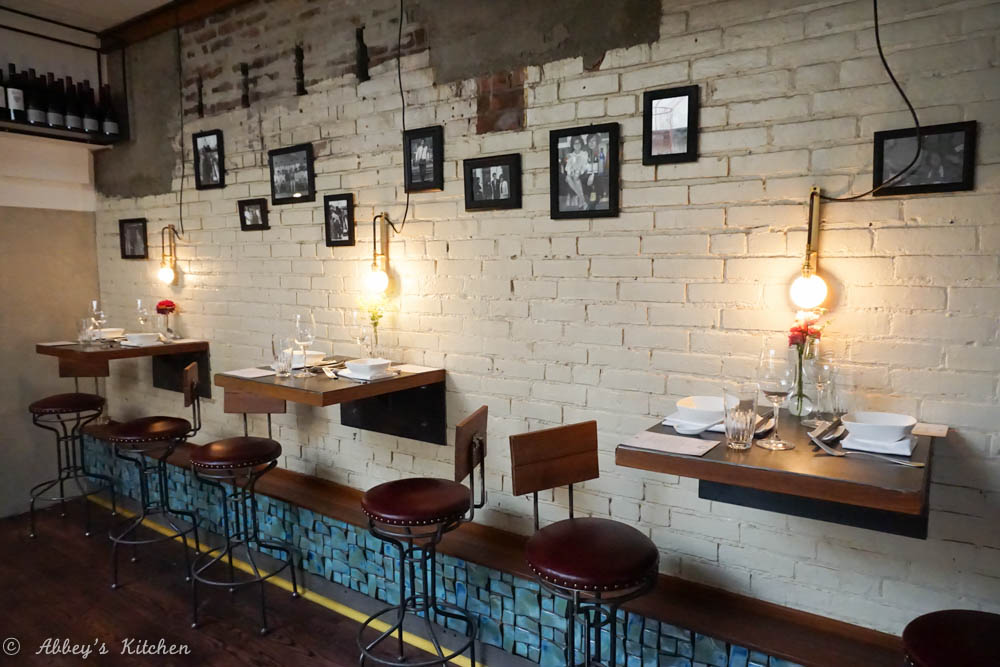 The main bar downstairs features a breathtaking skylight adorned with a chandelier that is suspended in such a way it's reminiscent of a Chinese lantern.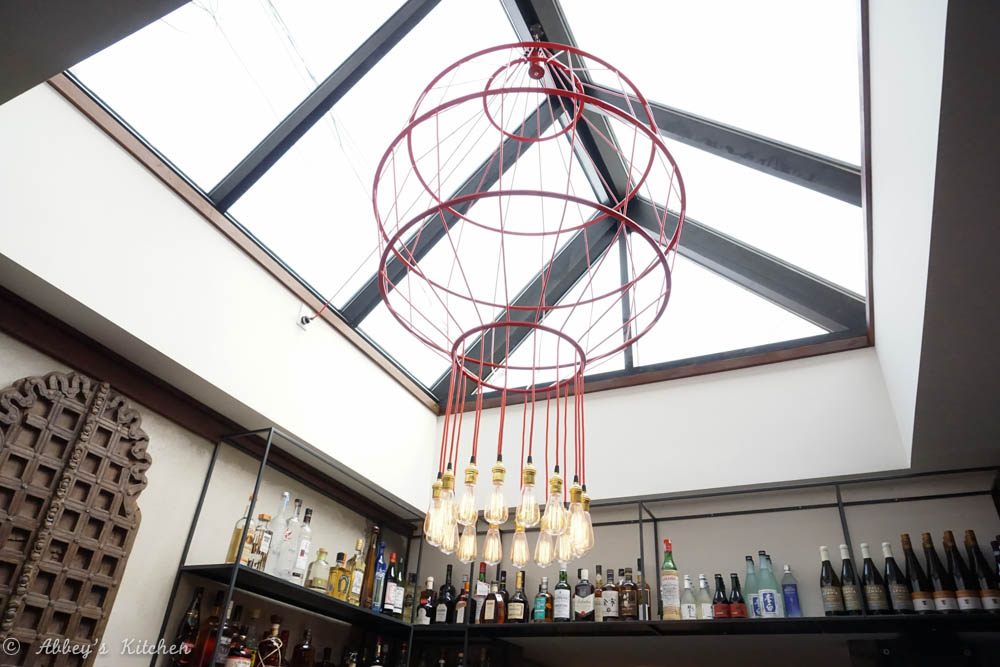 In contrast, the more casual cocktail bar, LoPan , upstairs makes you feel like you're walking into flashy Chinatown for 3 AM cold tea.
The neon Elephant Ears signage, the eclectic bird cages hung from the ceiling, the fortune cookie wallpaper and of course the floating light installation giving a nod to giant dumplings and fortune cookies.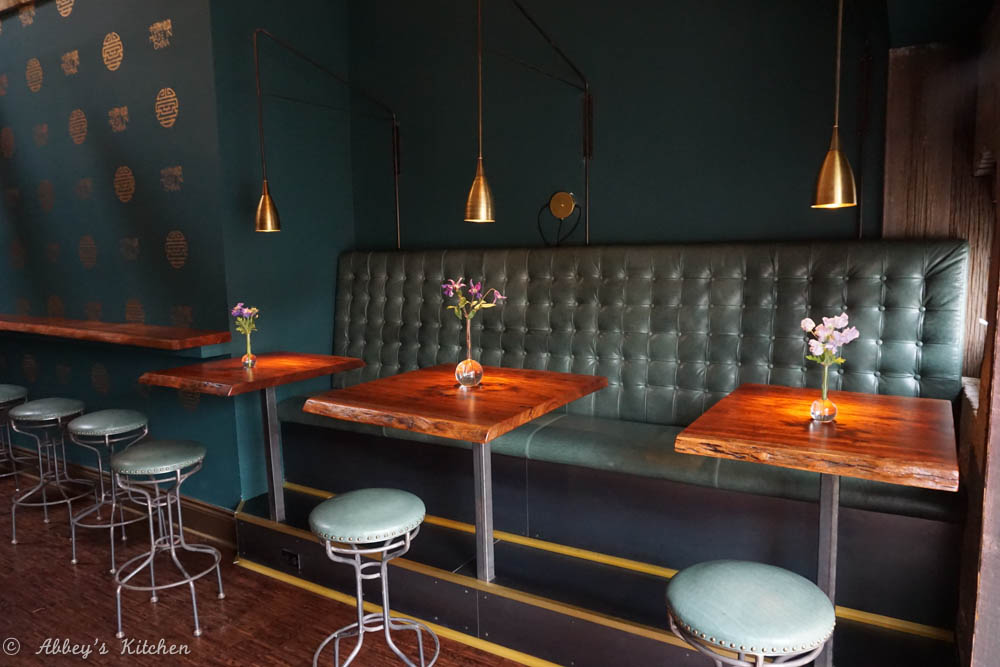 It's playful, cheeky and totally the place you'll want to be on any night of the week. That's pretty much my plan at least.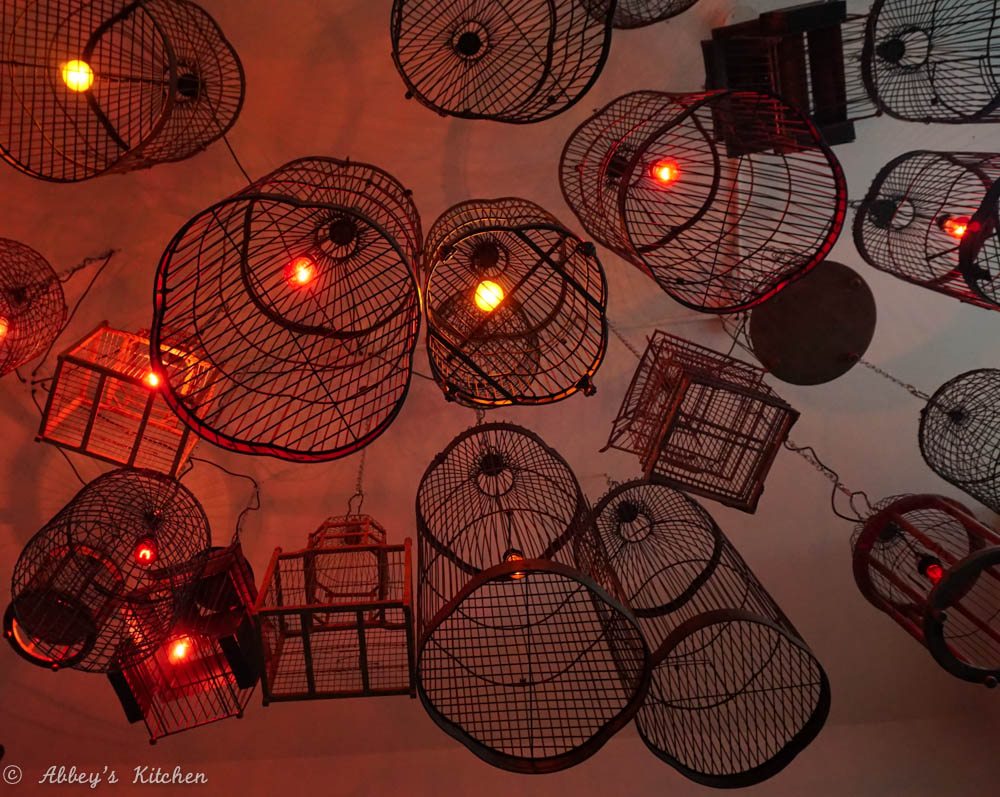 Potvin has compiled a unique wine list built on a philosophy that wines should be produced with minimal intervention and expect selections made by thoughtful artisans who are farmers first.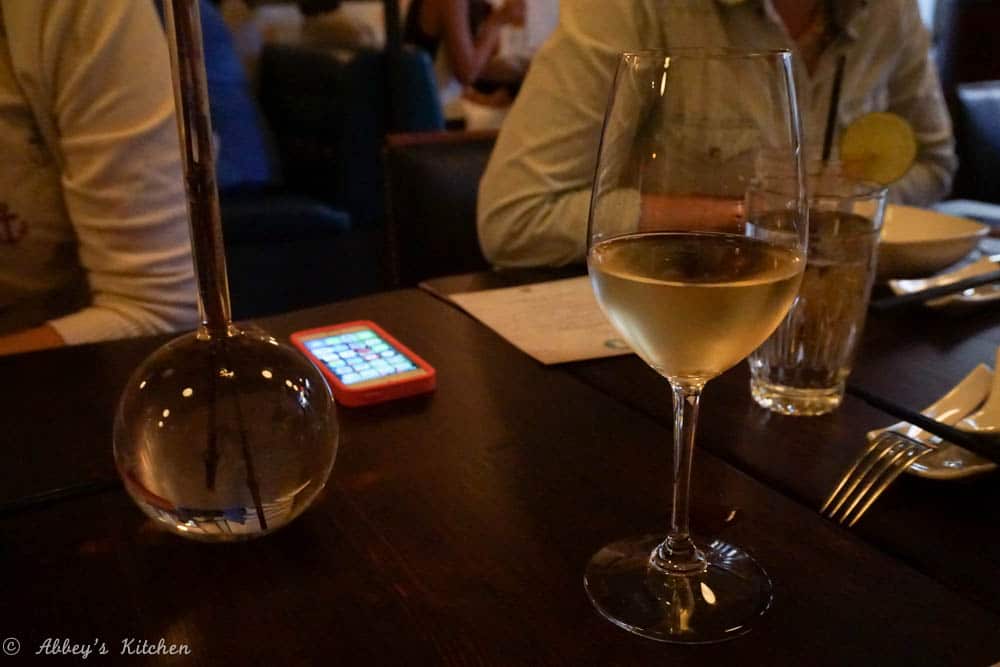 The cocktails at DaiLo have been designed by Shane Mulvany, winner of Toronto Cocktail Week's Best Bartender award and named Canada's Best Bartender by Angostura Rum and Bitters. The drink list is light, citrus based and far-too-easy to put back so as not to challenge the delicate flavours of Lui's food.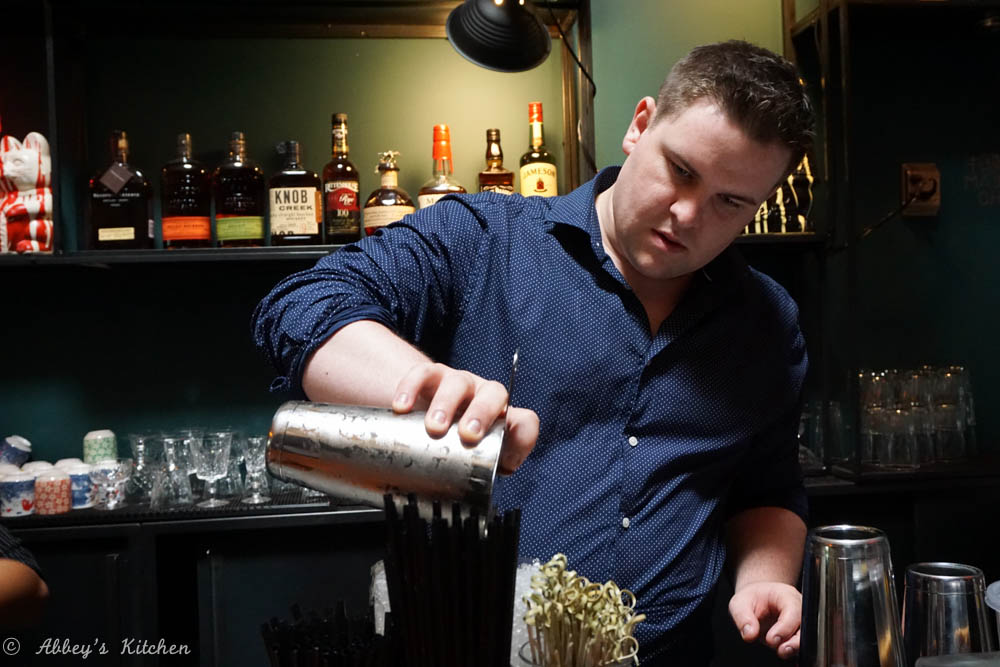 Cocktails feature a number of Asian inspired flavour profiles like Tom Yum, Lemongrass and Chinese Five Spice while incorporating a range of modernist techniques like sous vide and the brix meter for testing housemade syrups.  You can also expect a number of craft beers (including the original craft brew, Samuel Adams), and a selection of sake on tap, but you can end your meal with Vietnamese coffee and traditional Chinese teas from Pluck Teas' Jennifer Commins.
Tom Yum Booze (414)
Gin, Lemongrass, Kaffir Lime Leaf, Chilli, Galangal Syrup and Coconut Water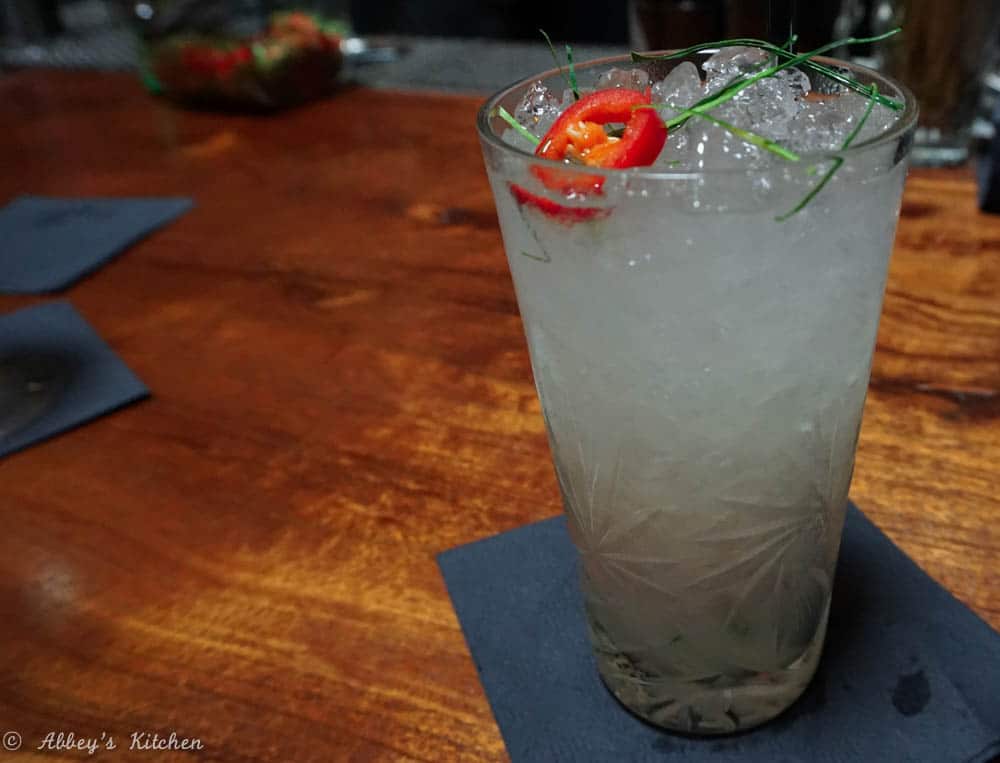 A perfect balance of sweet, acid, heat and that deeply aromatic flavour profile of tom yum soup. Addictive.
5-Spice Dark & Stormy ($12)
Chinese 5-Spice Goslings Rum, Lime and Ginger Beer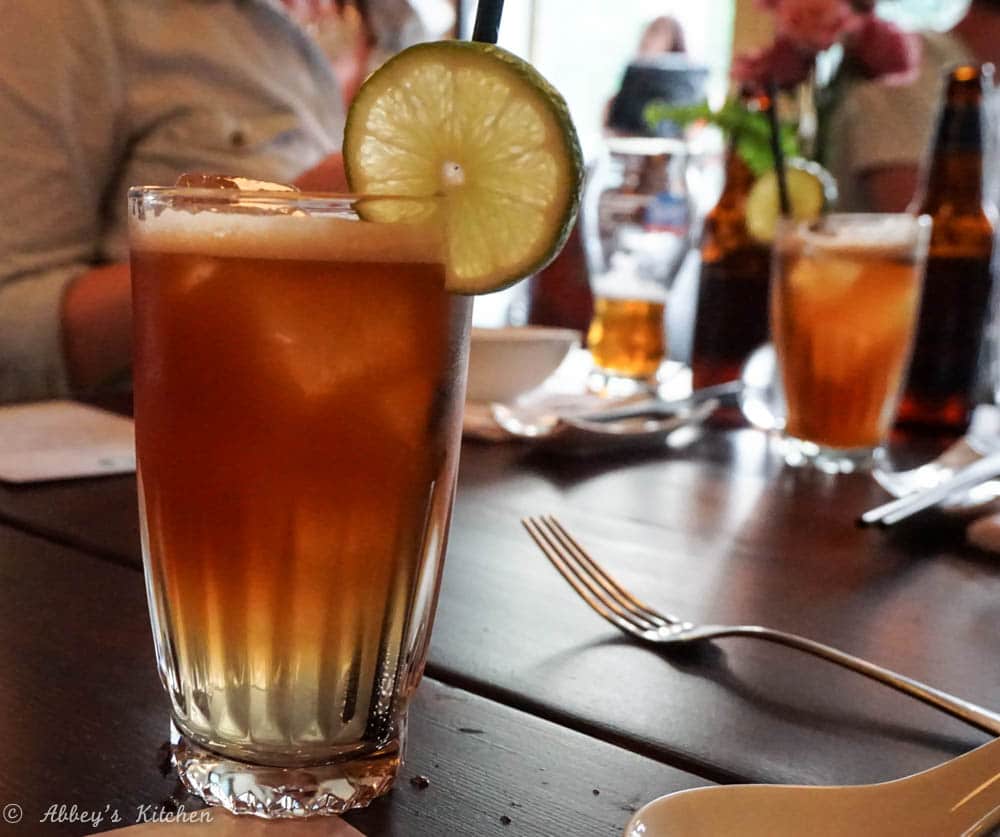 If you're a gingerbeer lover like me, you're going to love this take on the Dark & Stormy. The addition of Chinese Five-Spice really took that tonge tickle to a whole other mind-blowing level. A must order.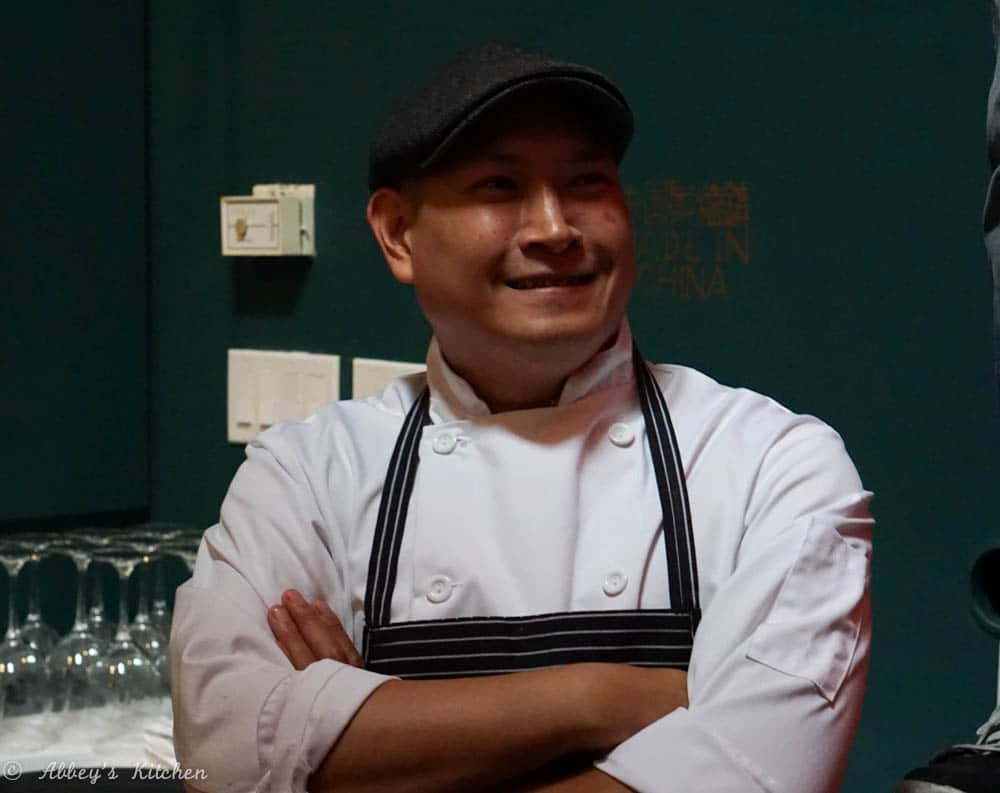 Nick's food at DaiLo is really a celebration of his roots, his travels and local sustainable products from Ontario. Just consider his range of qualifications and inspirations- his mother is Hakka Chinese from South India, his dad is Chinese via India, he is trained in classic French cuisine and has cooked in the UK at upscale Michelin star restaurants like the Fat Duck (you can see my review here). All of this has been incubating during his pop-up years and it's finally seeing the world in DaiLo's playful menu. Coined New Asian Cuisine, Nick's menu highlights are family recipes shook up by Liu's unique style, resulting in a harmonious juxtaposition of old technique and new flavours. Note that the dishes represented are not necessarily the actual menu sizes and the prices reflect the usual restaurant portions.
Big Mac Bao ($5)
Lettuce, Special Sauce, Crispy Potato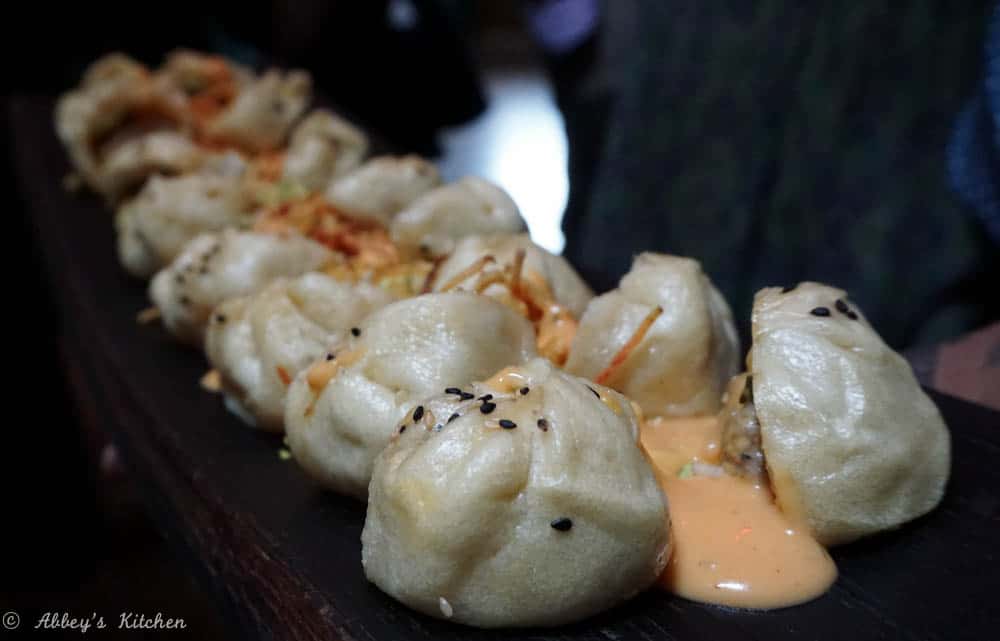 Man, you haven't lived until you've tried these bao. The buns were so fluffy they merely melted on the tongue, making the meaty filling and special sauce so much more satisfying. Get these. Get five of these.
Caplansky's Pastrami Spring Roll ($4)
Asian Slaw, Pickle, and Yellow Mustard Aioli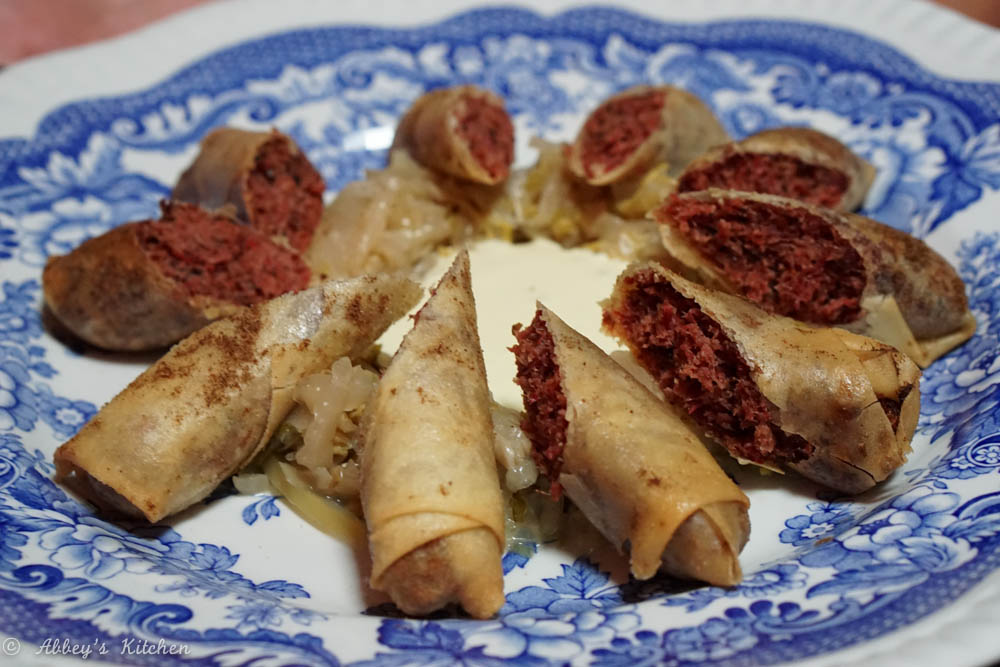 Loved this playful take on an Asian staple. The pastrami made for the perfect salty, rich filling that was cut by the tangy slaw, pickle and mustard.
Hakka Shrimp and Pork Wonton
Chili Sesame Oil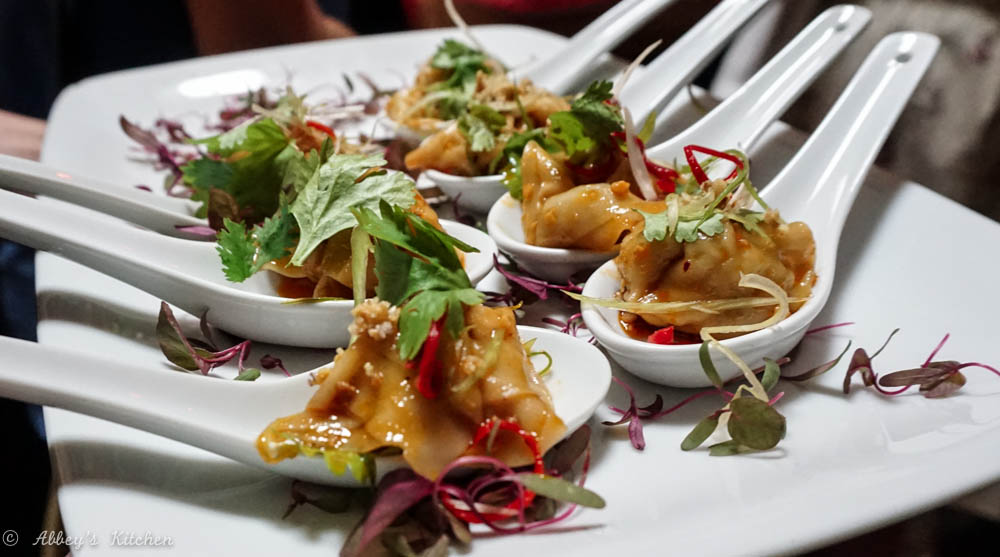 Wicked savoury wontons topped with just enough chili and a nice layer of crunchy nuts for texture. Heaven.
Smoked Trout Betel Leaves ($4)
Satay Peanut Sauce, Fried Shallot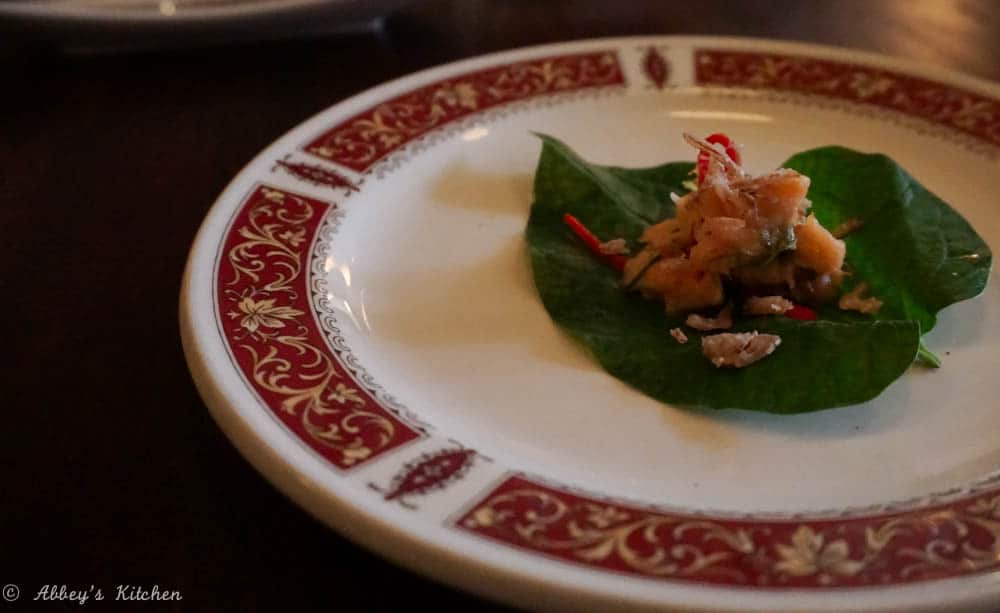 Fantastic. I loved the delicate smoky trout with the creamy nut sauce and the satisfying crispy shallots. A perfect first bite.
Eggnet Salad ($12)
Green Papaya, Pomelo, Bean Sprouts, Nut Crumble, Coconut Caramel Dressing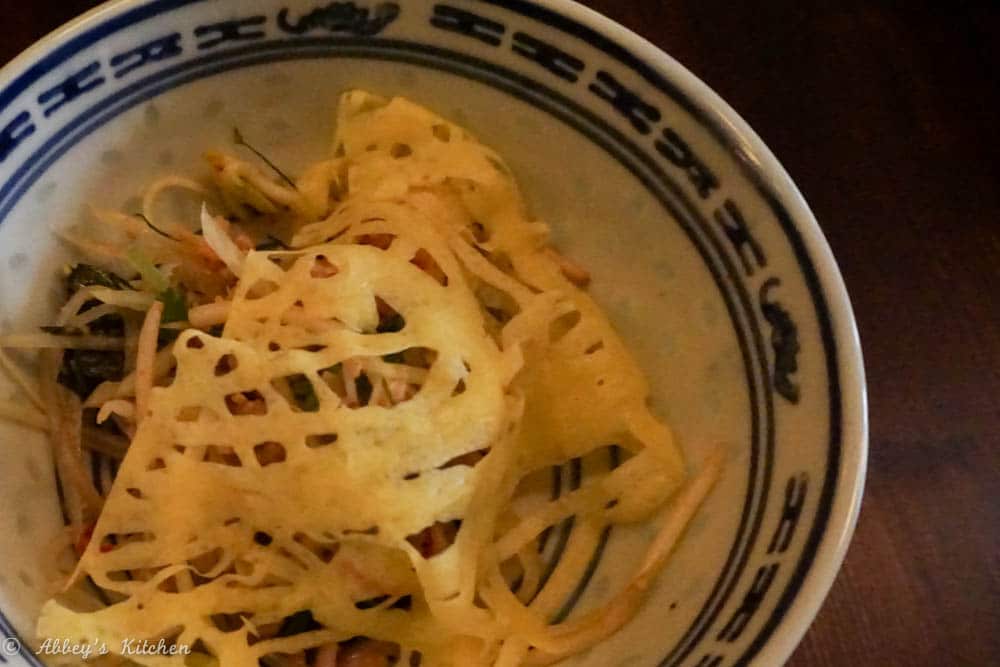 While usually this salad would be served with the egg mixed in (a la fried rice, assumedly), Nick served his as a "net" on top (bloody genius). The combination of crisp fresh textures, tangy pomelo and that sweet aromatic caramel dressing (PS Nick, I need that recipe) really made for a fantastic Summer salad.
Crispy Octopus Fresh Roll ($13)
Red Braised Pork, Asian Garnish, Sambal Mayo
I loved the use of jicama as a roll to lend a light, clean finish to an otherwise rich, fried dish, and the spicy mayo was an addictively satisfying touch.
Sweet and Sour Pork Hock ($13) with Jelly Fish Slaw ($4)
Po Po's Original Sauce, Crispy Shallot, Garlic and Nuts (Hock) & Napa Cabbage, Lime Soy Vinaigrette, Sesame Seeds (Slaw)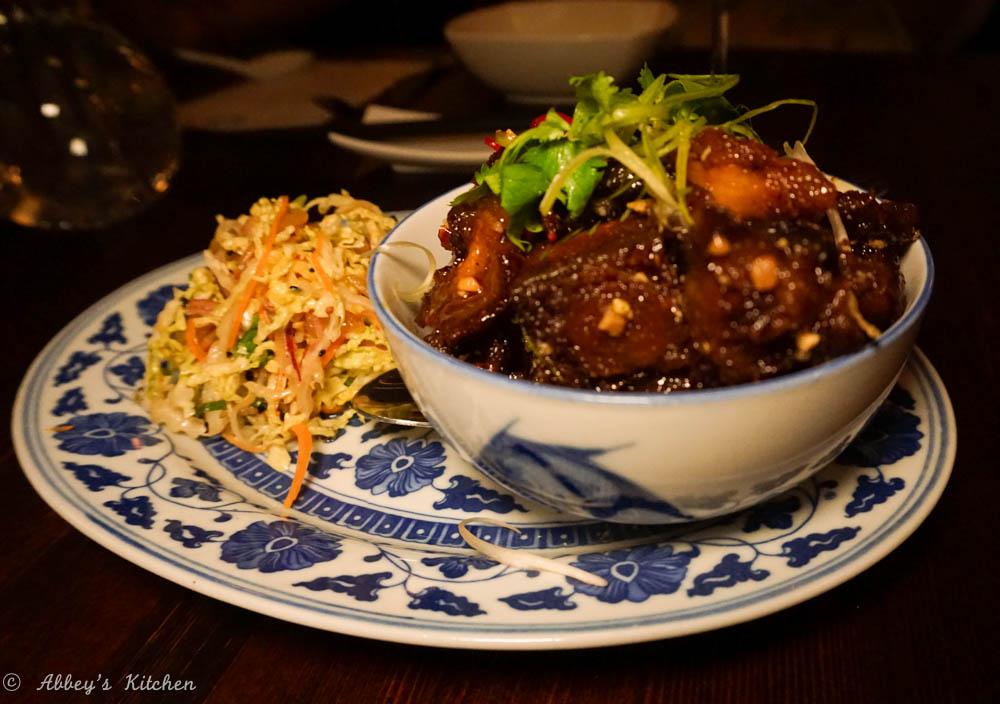 I've eaten a lot of things in my life but he worst thing I've eaten to date was jelly fish that were (assumedly) way over cooked and served plain in a bowl. They tasted like rubber bands and I will never forget it. Nothing like Lui's jelly fish slaw. And as delicious and refreshing as the salad, it was his pork hocks that really had me excited. The fat was perfectly rendered and remarkably crispy with an addictive sweet and tangy sauce. I'll be back for this.
Singapore Curry Cauliflower ($18)
Purple Fingerling Potato, Garlic Scapes, Raisin, Nuts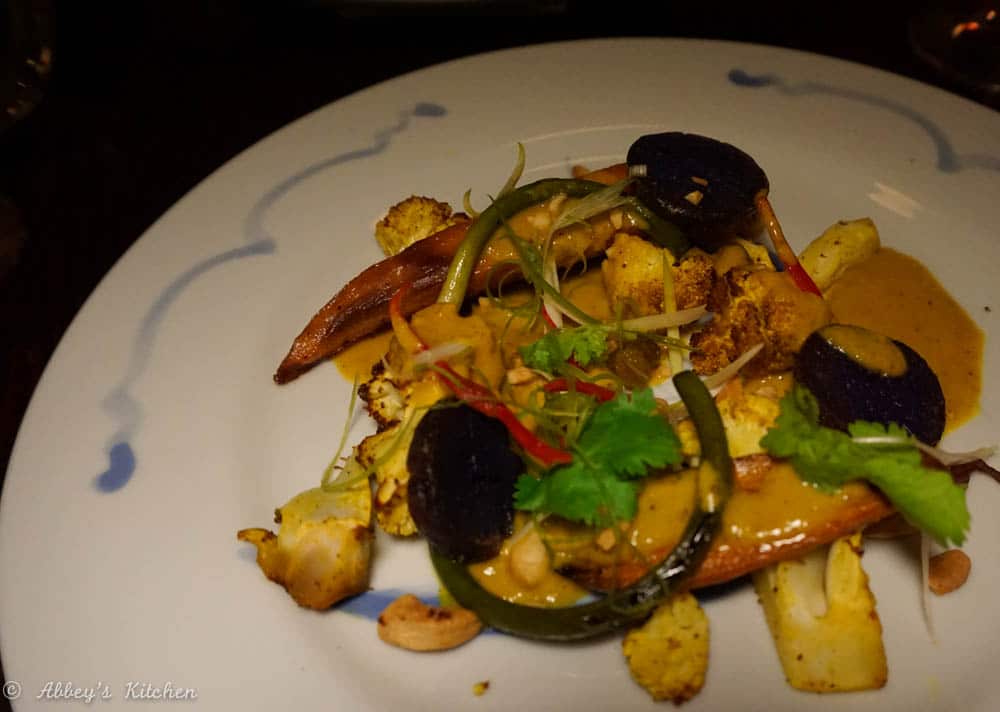 Cauliflower is the hot vegetable of 2014 so I was excited to see it done with an Asian flavour profile. Served with beautiful roasted vegetables in a rich aromatic curry sauce that was balanced out by the chewy sweet raisins and crunchy nut garnish. Loved it.
Whole Fried Giggi Trout ($30)
Nam Jam, Green Curry Aioli, Soy Glaze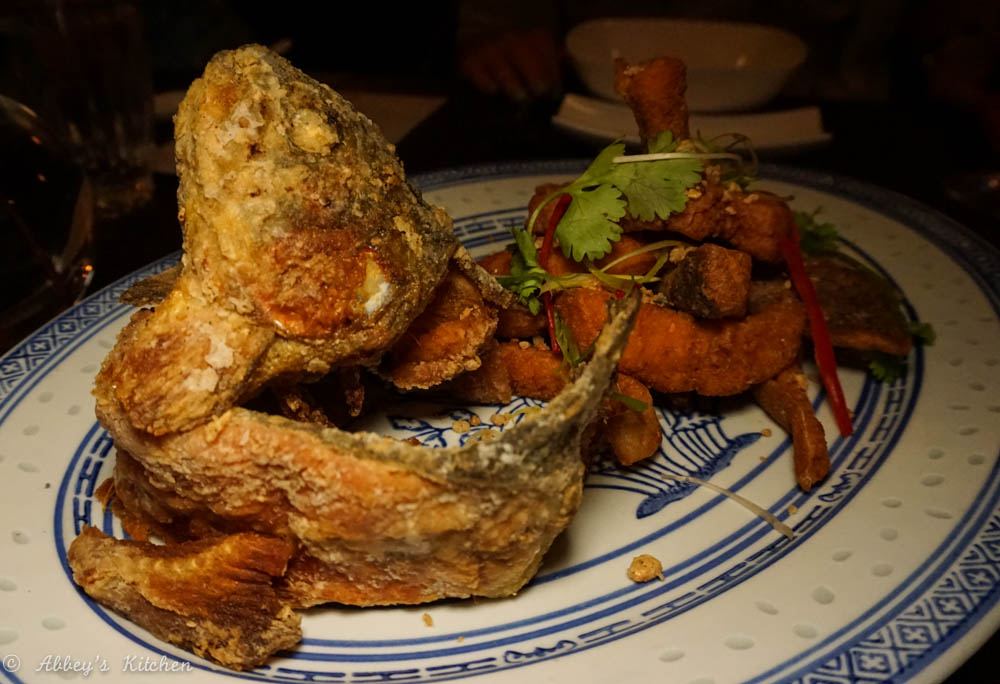 This is apparently Lui's signature dish and man was it ever delicious. Beautifully tender fish with a light and well seasoned exterior cut into little fish fingers for dipping. I tried and loved them all, but of the three accompaniments, I was all over that green curry aioli. Mayo always wins.
Asian Banana Split
Caramelized Thai Banana, Six-Spice Ice Cream, Roasted Sesame Ice Cream, Spiced Chocolate Sauce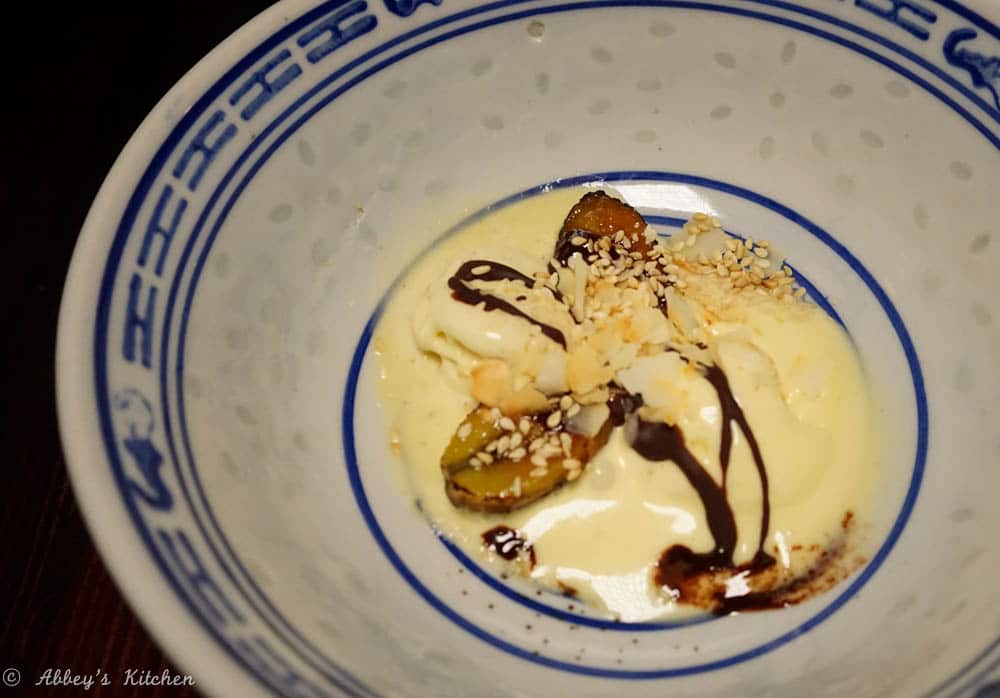 Oh yes. You know me, dessert is so important and I was so excited to see what Lui would do. The ice creams were flavourful, rich and not too sweet with an unmistakable savoury edge that was then topped with beautifully sweet bananas, mildly bitter chocolate and a sprinkling of crispy sesame for texture. I was tempted to head to the kitchen and beg for more.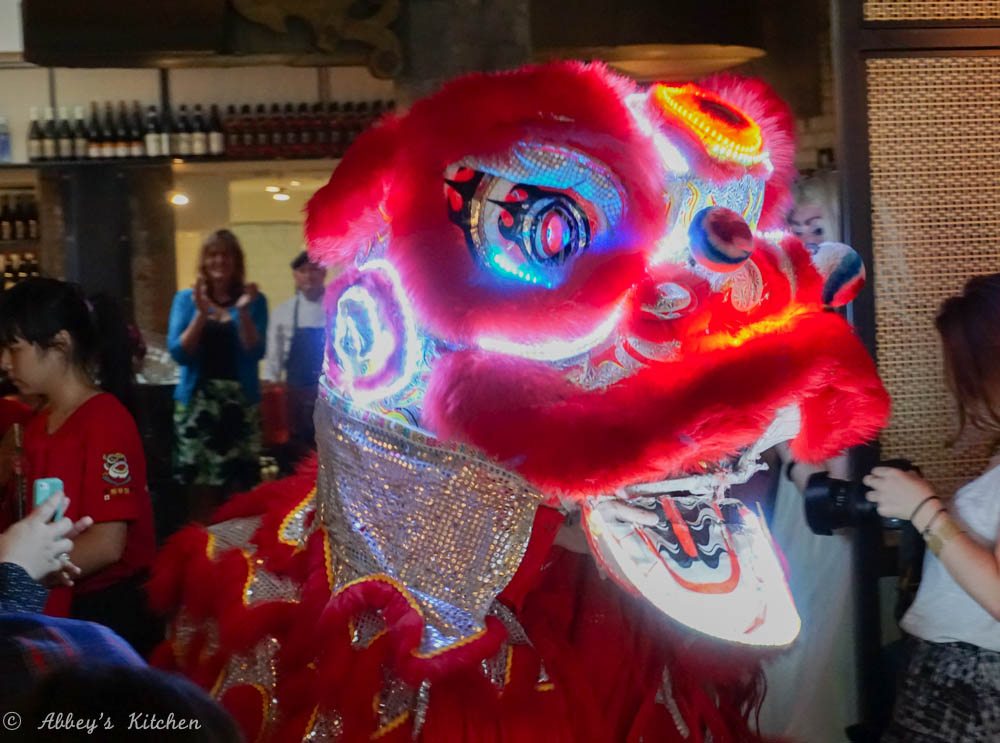 So Toronto, I'm happy to report that we waited, and DaiLo delivered. I am so excited to return to DaiLo to sample the rest of the menu and drinks, and I can't wait to see what Nick comes up with for AKS at the Delicious Food Show. DaiLo is now open at 305 College St W (right beside La Carnita) Tues-Saturday for dinner. For more information, check out their website or make reservations online at opentable.
Disclaimer: The preceding meal was complimentary, however, as always, all opinions are genuine.
Updated on May 12th, 2020