Baby, it's cold outside and that's always the perfect excuse to seek out some stick-to-your-ribs hearty fare like schnitzel and pierogies. Well, Thornhill residents have made Schnitzel HUB their destination for European comfort food, but now Torontonians will have their chance as well with a new location opening on Yonge at St. Clair. To celebrate the highly anticipated arrival, I popped by last month to sample some of their famous European dishes.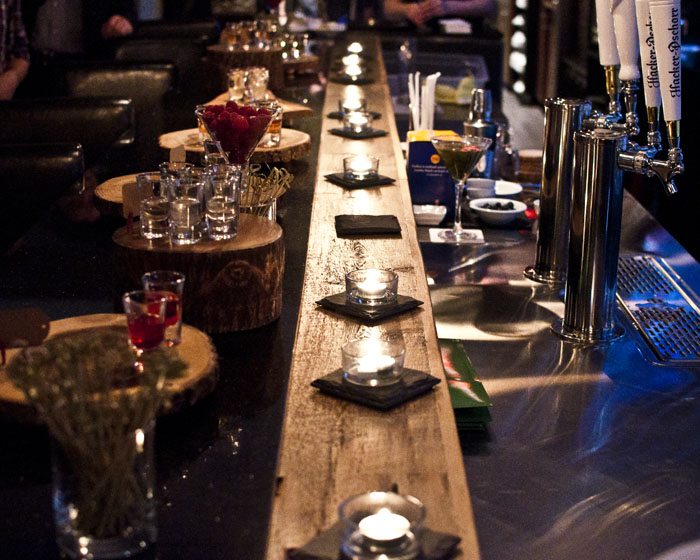 While I have never been to the original, the new outpost feels warm and intimate without at all seeming cramped. The combination of the plush seating and formal dining furnishings with the wooden accents, luxurious lamps, and antique China plates made me feel as if I was dining in an old family home. Towards the back of the space is a separate 40-person dining room, a perfect oasis for a private event or large group.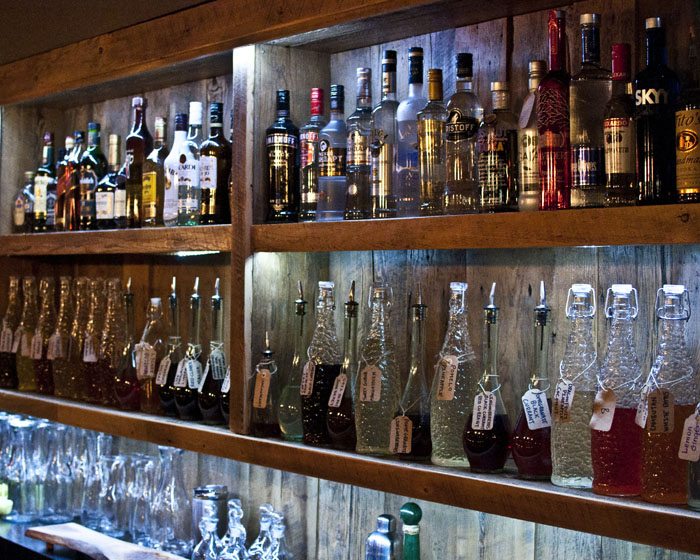 As for the menu, Chef Yan Khalfon aims to heighten the Eastern-European classics with a unique Canadian twist. They offer 10 different schnitzel offerings, as well as classic goulash, pierogies, cured herring, cabbage rolls, bratwurst and more. While some say I look Hungarian or Polish, I grew up in a British home that just happened to adore all Eastern-European eats, so I felt a rush of childhood memories with every bite.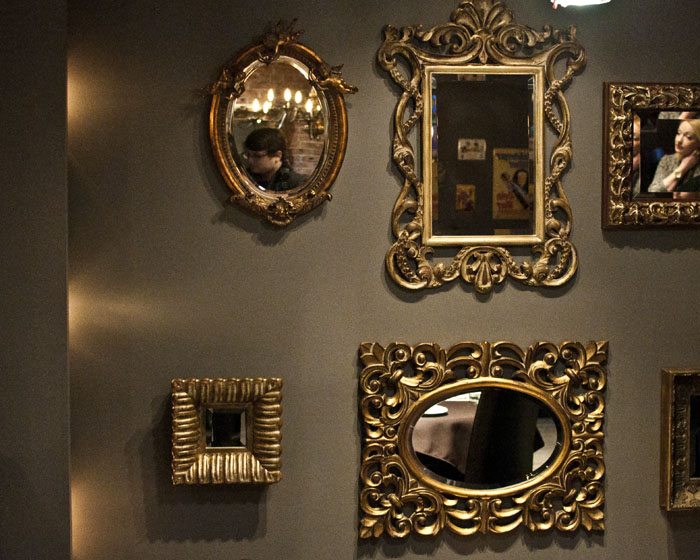 What I don't have many childhood memories of (and probably for good reason) is vodka- but that didn't stop me from getting excited about their 40 house-infused varieties. Varying in flavours from Sour Cherry and Lychee, to Bacon and Horseradish, Schnitzel HUB's vodkas can take up to three months to infuse depending on the ingredients used.  With a line up like this, something tells me I'm not going to have any adult memories of vodka either.
During the special media preview I was treated to a taste of some of the dishes that are available at this cozy European spot. Check it out!
Schnitzel HUB Food
Potato Cheddar Pierogies with Caramelized Onions and Sour Cream
When I was a baby, my mom would say "pierogie!" and I would laugh and laugh and laugh. It was the secret to getting me to stop crying no matter what I was upset about. Well, today, I try to refrain from random giggle-fests restaurants but these certainly made me smile. Caramelized and crisp on the outside, and ethereal and smooth within. Yum.
Goulash
A light and refreshing goulash- perfect for this cool weather outside.
Octoberfest Sausage Board
It does not need to be October to want to tuck into this. Meaty and delicious with fantastic sauerkraut.
Jaeger Schnitzel (Mushroom, Bacon, and Red Wine Sauce) with Spaezle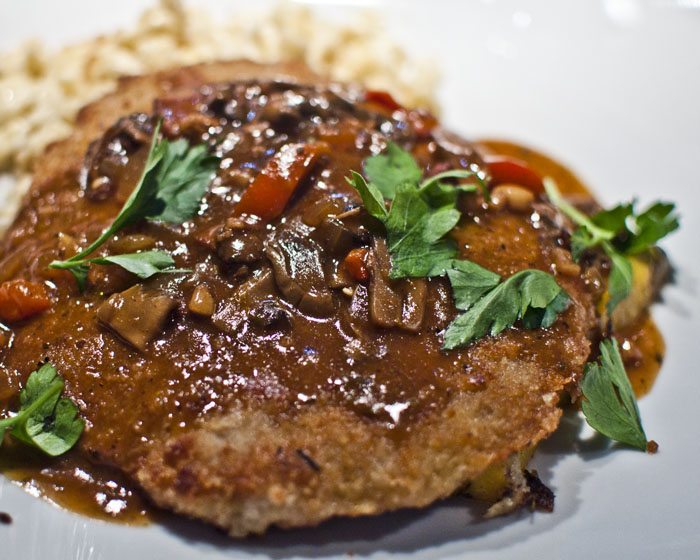 Oh yum. I love me a good crisp schnitzel with a rich mushroom bacon sauce. I can see why they're so famous for their selection.
Sour Cherry Pierogies
Think pierogies only have to be savoury? No way! These little sweet glazed dumplings were bursting with fresh fruit flavour.
After all those pierogies, I was definitely in the mood for a nap but I left with a smile on my face and so many great food memories. So if you're looking to warm up this season with something comforting and hearty, then I definitely recommend checking out the Schnitzel HUB's new Toronto location.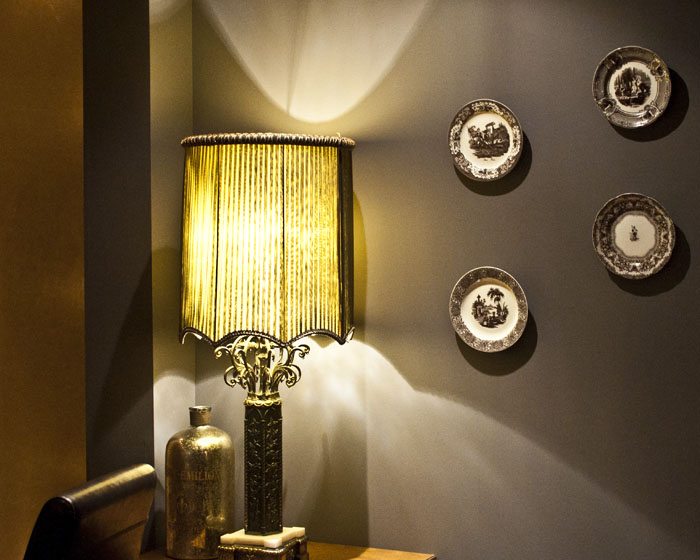 The Schnitzel HUB is located at 1415 Yonge Street just south of St. Clair Avenue and steps away from St. Clair subway station. Not to worry if you aren't close to Midtown, the Schnitzel HUB also has a location in Thornhill at 100 Steeles Avenue West, Unit 17. They are both open day and night from Sunday to Thursday from 11am – 11:30pm, and Friday to Saturday from 11am until late.  For more information, check out their website here.
Disclaimer: The preceding meal was complimentary, however, as always all opinions are genuine.
Contribution by AK Taster Savannah Onofrey
Updated on May 12th, 2020