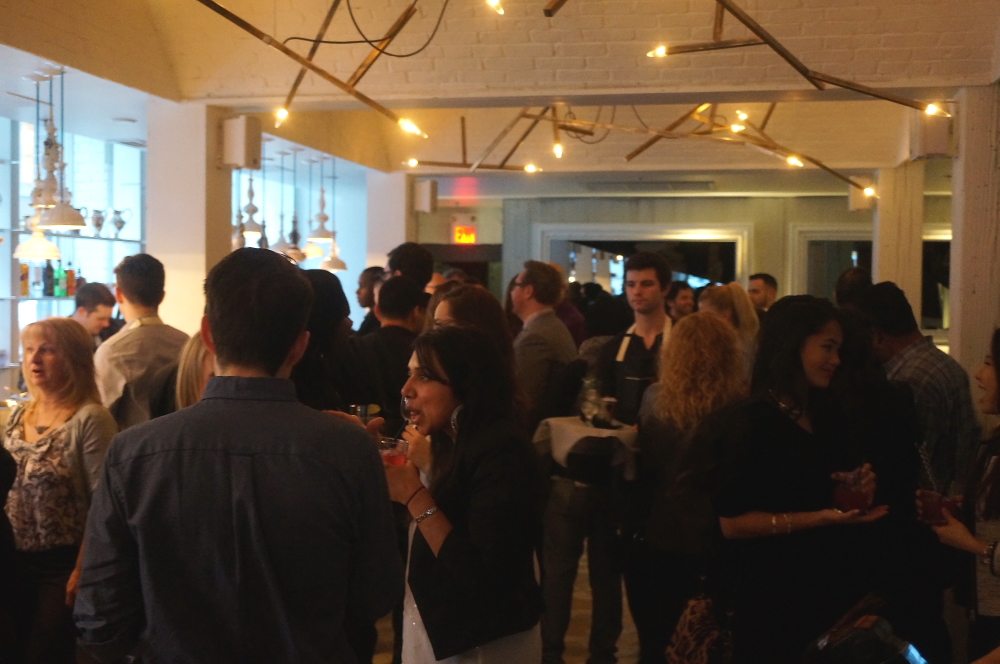 Toronto's trendy King West community is no stranger to the doings of Charles Khabouth and Hanif Harji. Along with the culinary genius of Stuart Cameron, together, the entertainment and restaurant team have launched Patria, Weslodge and the Cocktail Parlor at STORYS and have achieved delicious success with seemingly everything they touch.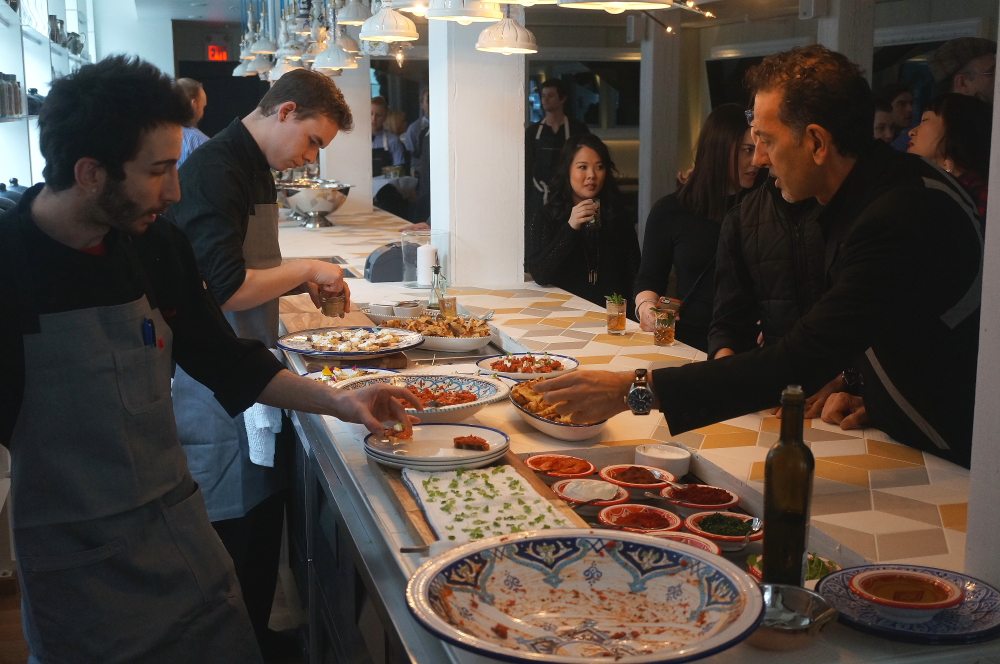 Lucky for me, and everyone else, they've still got the magic touch when it comes to good food.
This month marked the opening of the highly anticipated Byblos, an exciting tribute to the flavorus of the Eastern Mediterranean regions of the world.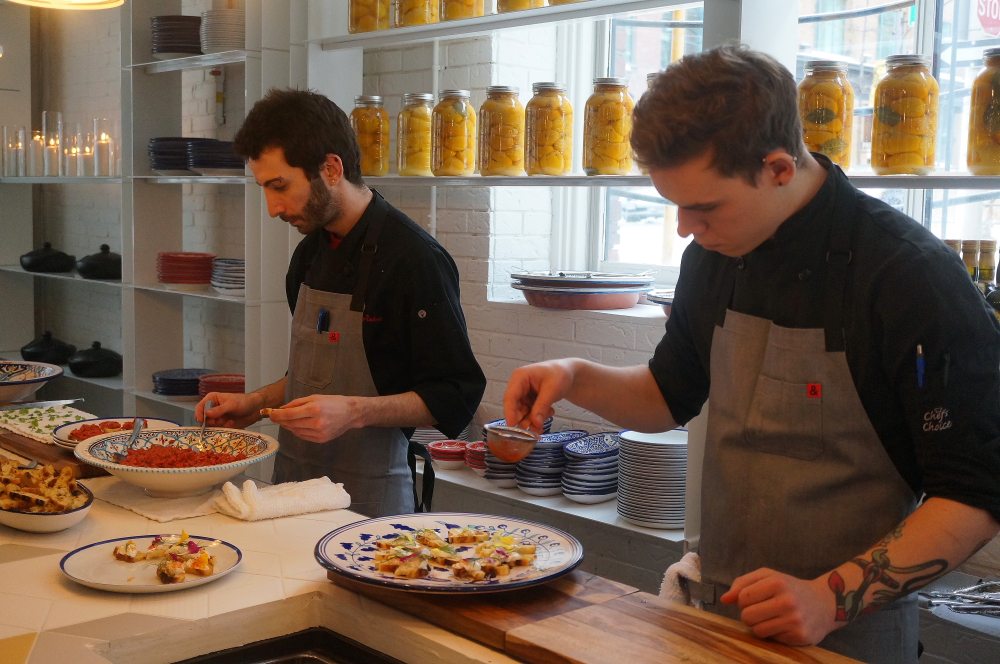 Located in the iconic STORYS building's basement and the former Cocktail Parlor on the 2nd floor, the 60-seat restaurant certainly embodies the Middle Eastern vibe.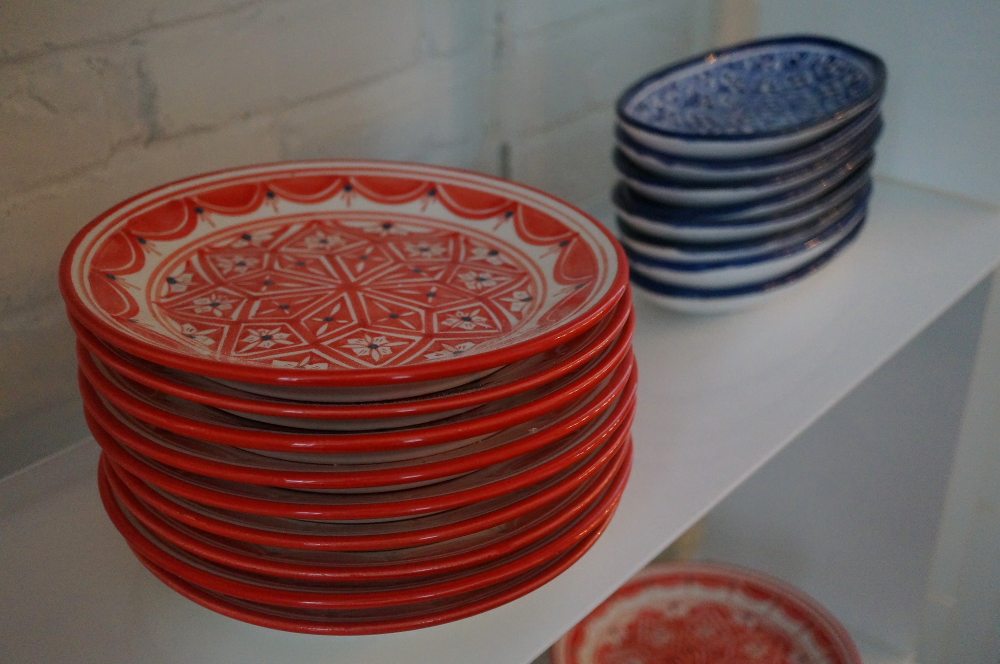 The stark white-washed brick walls and natural window light draw all attention towards the hand-painted Mediterranean dishes, vases and glassware on the shelves.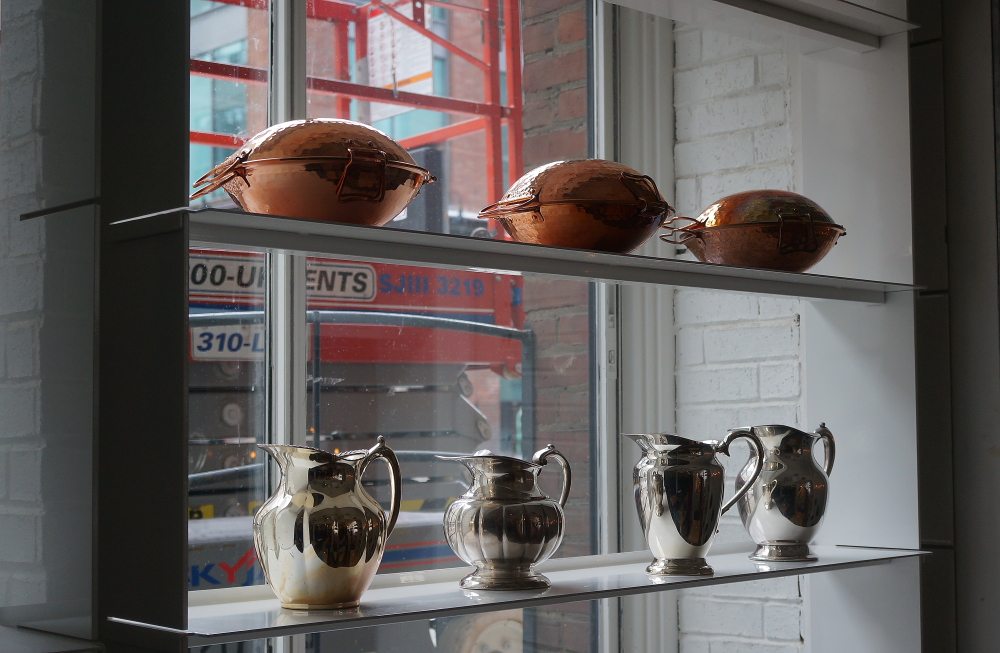 Likewise, the white and terracotta tiled floors further solidify the regional charm with their unmistakable foreign vibe.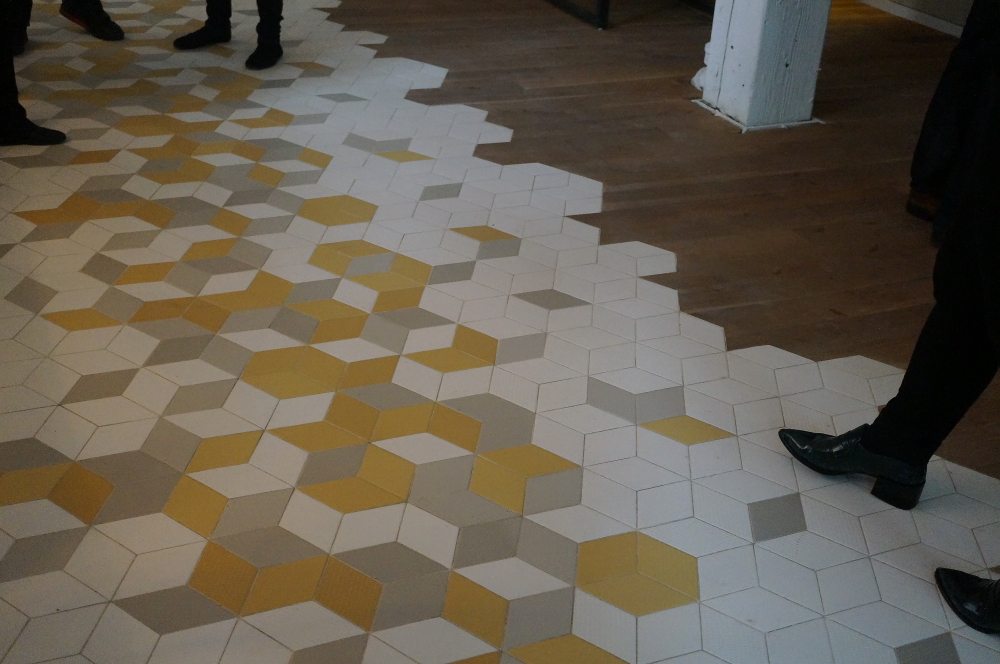 With booths lining the walls and front stage of the downstairs space, and angular mirrors reflecting two different directions in the room each, the room feels unlike any other on the strip.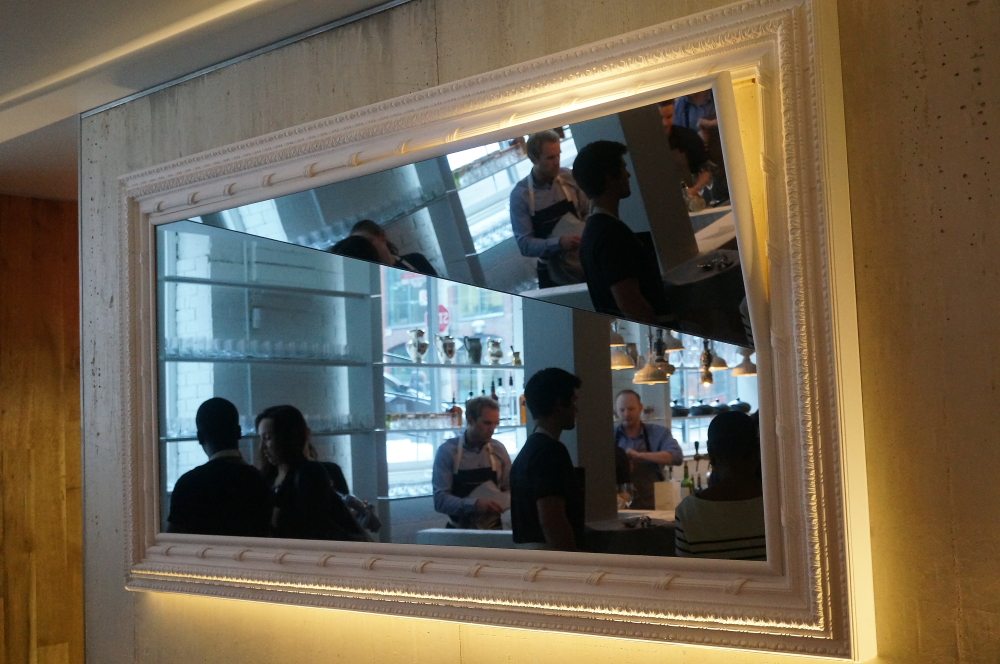 My favourite feature, however, is definitely the stunning light fixtures across the bar, which feature antique bone china lamps hung upside down.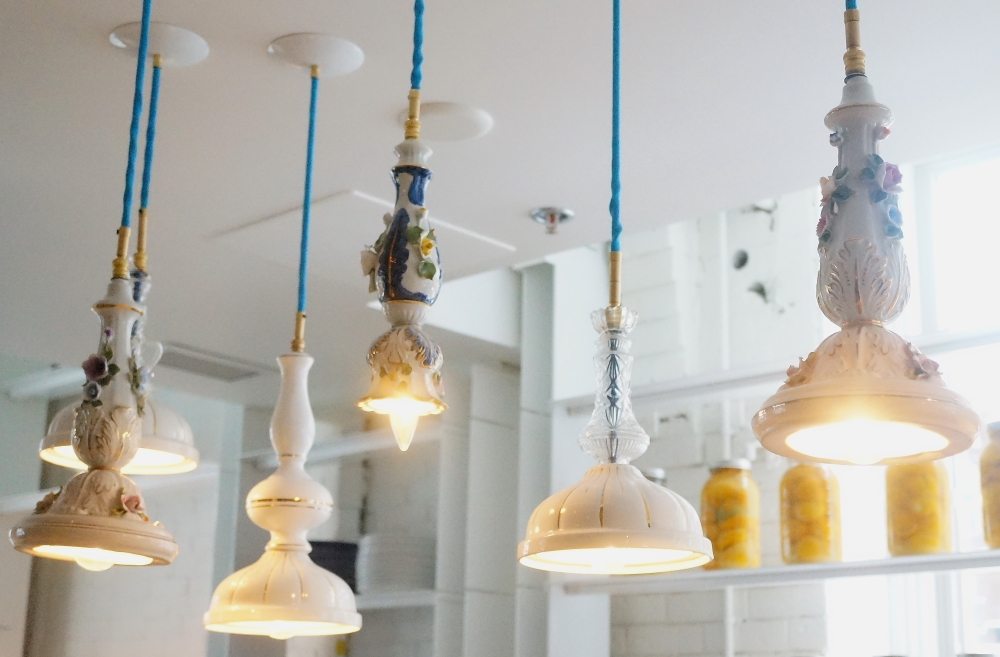 With a commitment to regional authenticity, the Byblos team spent time abroad seeking out ingredients, recipes, beverages and tableware to properly represent the Eastern Mediterranean theme.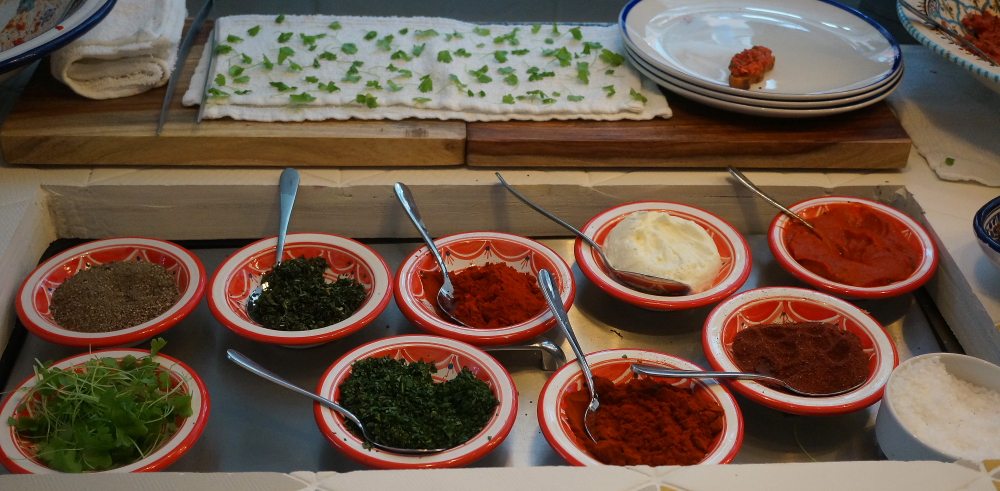 Chef Cameron has then carefully took the authentic regional traditions, and applied them in modern, unique and ambitious ways.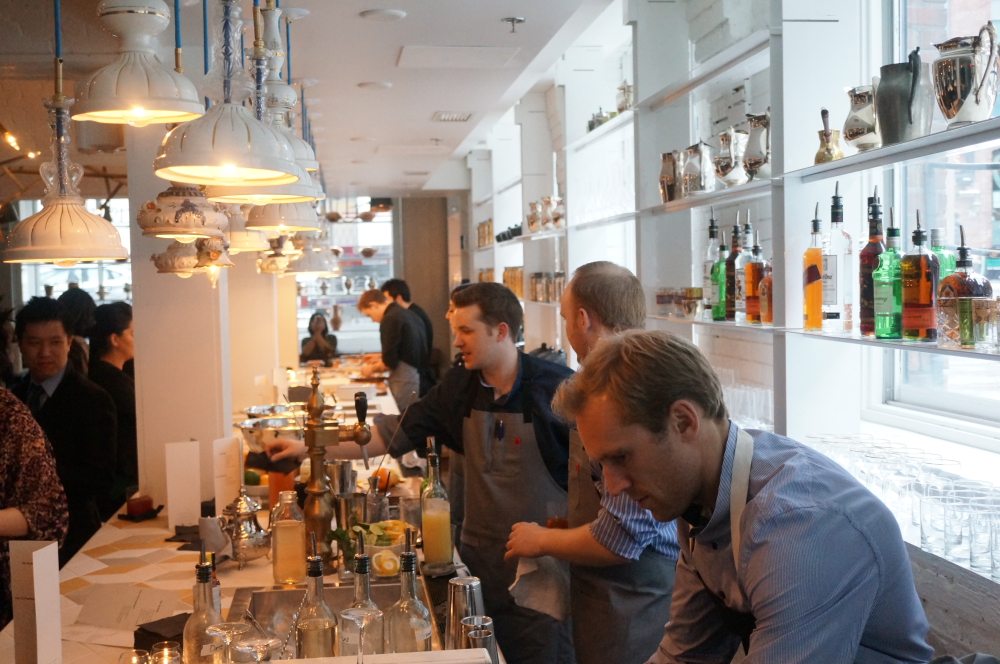 Expecting great things after my experience at the STORYS Cocktail Parlor last year, I was particularly intrigued by Byblos approach to booze. Byblos offers a rare selection of exclusive beers and wines from around the Eastern Mediterranean coast with rare options from Lebanon, Israel, Spain and Greece.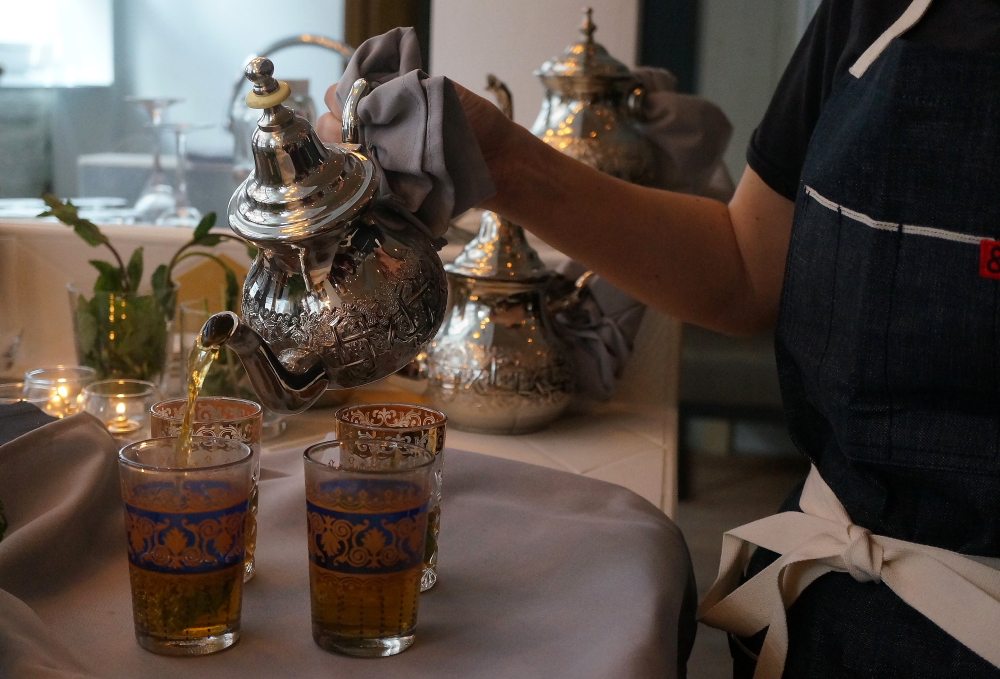 From my own travels across Israel, I know that one of my most fondest gastronomic associations I have with the country is with their tea, so I was pleased to hear Byblos will be offering a wide array.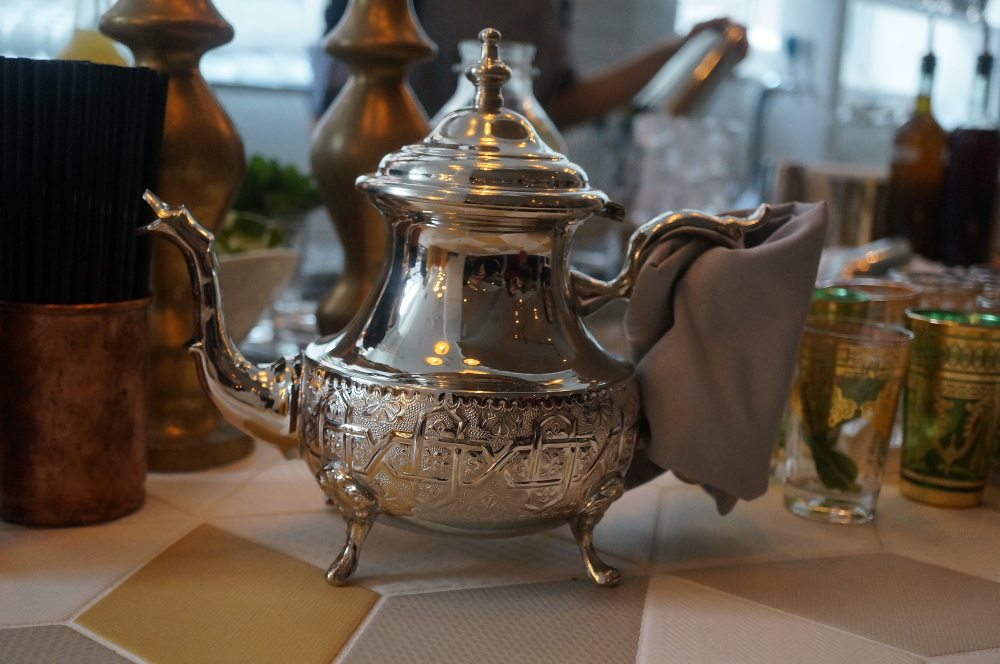 With exotic brews like Turkish Delight, Hibiscus Rose, and my favourite, Moroccan Mint, as well as Turkish coffee served in a traditional Cezve copper pot, the team has clearly made attention to detail an important goal.
Moroccan Mint Tea
A light and refreshing way to start or end off any meal.
Need something a little stronger? No problem! House Alchemist, Wes Galloway's has just the thing! All of his original concoctions are crafted with handmade tonics, bitters and garnishes that again pay homage to the flavours of the Medirranean coast.  Think lots of warm spices, luscious honey, refreshing mint, and sexy fruit flavours like pomegranate and fig. I also love the interactive and convivial nature of some of the drinks, with the Rotating Punch Bowl offered to share amongst 3-6 friends, and the Arak Ritual being served tableside.  Check out what I was sipping during my preview visit.
The Ten Suns
Green Tea Infused Vodka, Lemongrass/Ginger/Honey Syrup, Yuzu Juice, Tincture of Cardamom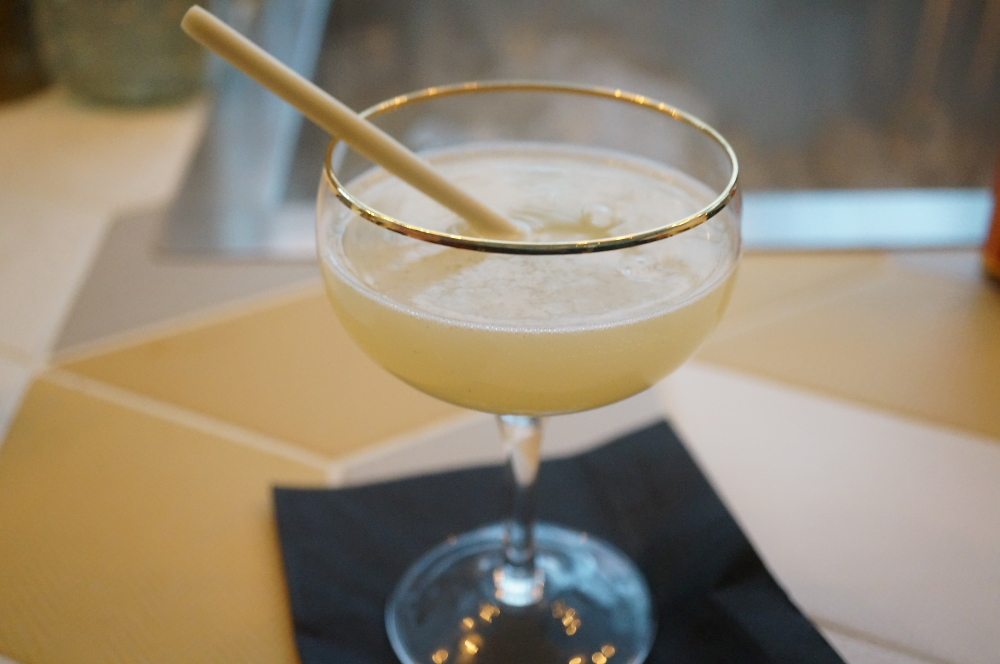 Sweet and aromatic with a nice kick of acid from the yuzu.
Date Old Fashioned
Bulleit Bourbon, Date Syrup, House Aromatic Bitters, Tincture of Fenugreek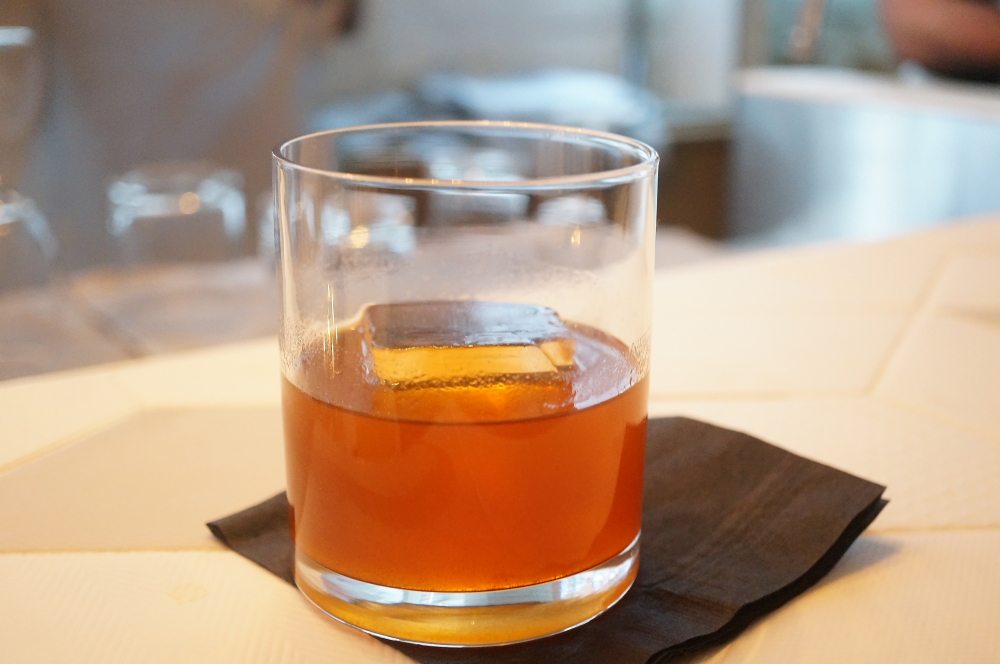 Like a slightly sweeter version of the heavy hitting classic drink.
Across the Sea
Moroccan Mint Tea-Infused Captain Morgan Light Rum, Fresh Lemon, Sugar, House Middle East Bitters, Ginger Beer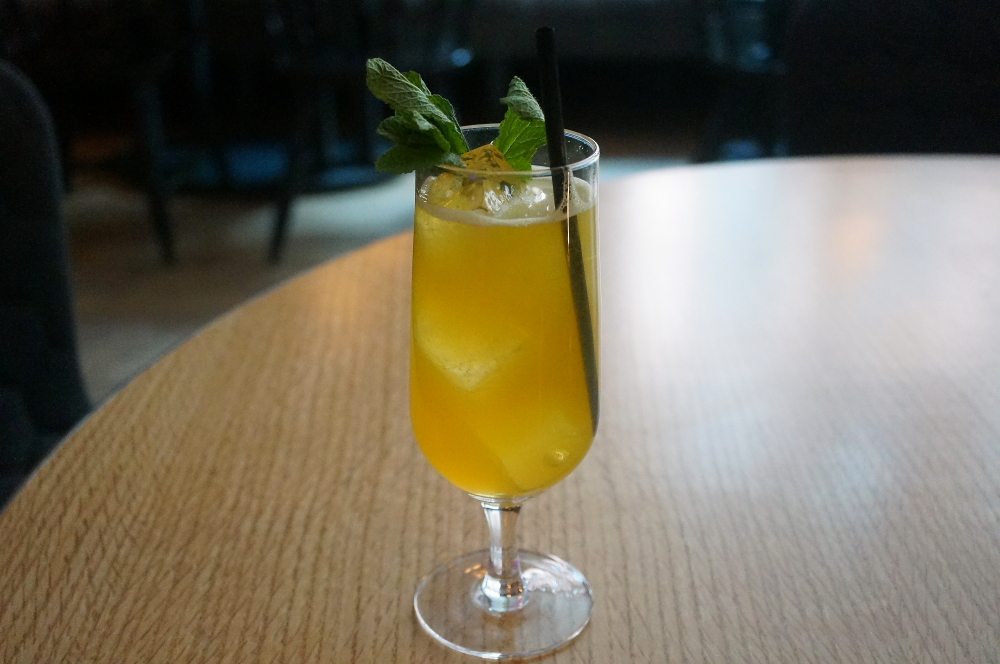 I'm a huge fan of ginger beer, so this was one of my favourites of the night, especially with the bite of citrus playing up the mint tea rum.
Gulab
Rose Infused Vodka, House Pomegranate Reduction, Lemon, Tincture of Cardamom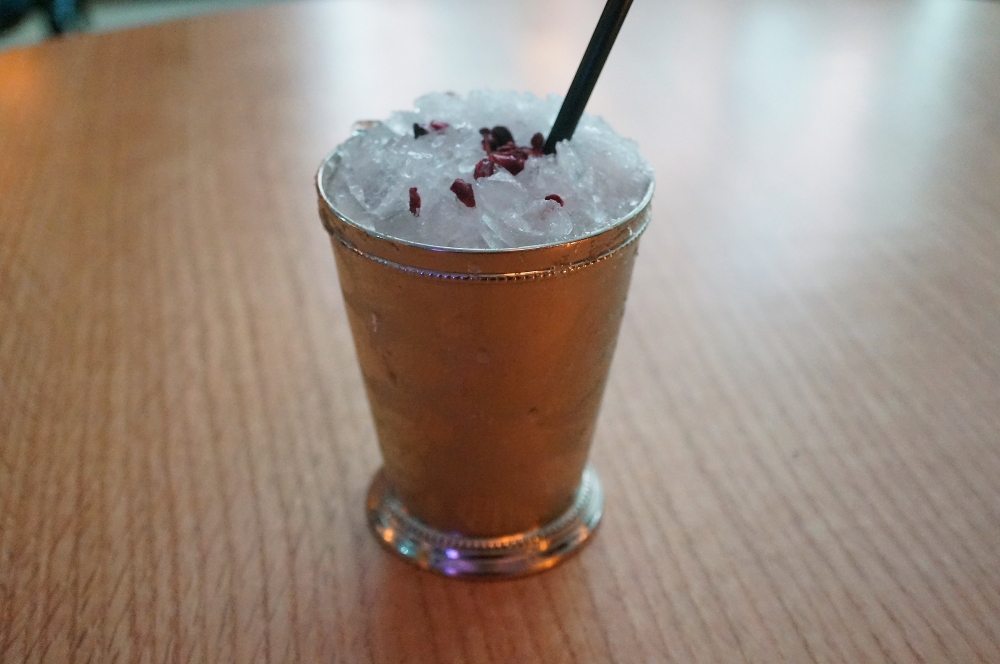 Floral and beautifully aromatic. If you like chai tea (and that soothing cardamom flavour) than you will definitely like this drink.
Rotating Punch
Maple Whiskey, Blueberry Vodka, Sherry, Orange, Chai Tea and Blueberry Syrup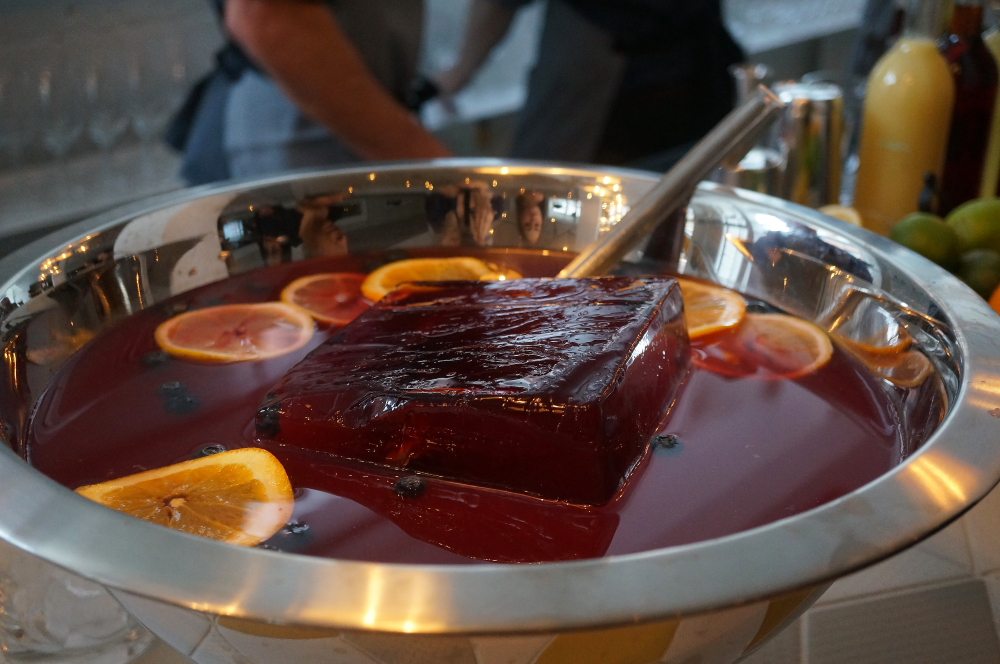 My absolute favourite drink of the bunch. Like most traditional punches, this one was on the sweeter side with the addition of the maple based whiskey but the combination of the fruity syrup and the spicy tea definitely left me wanting more. I could probably go through an entire punch bowl myself. Note: I am not recommending you do.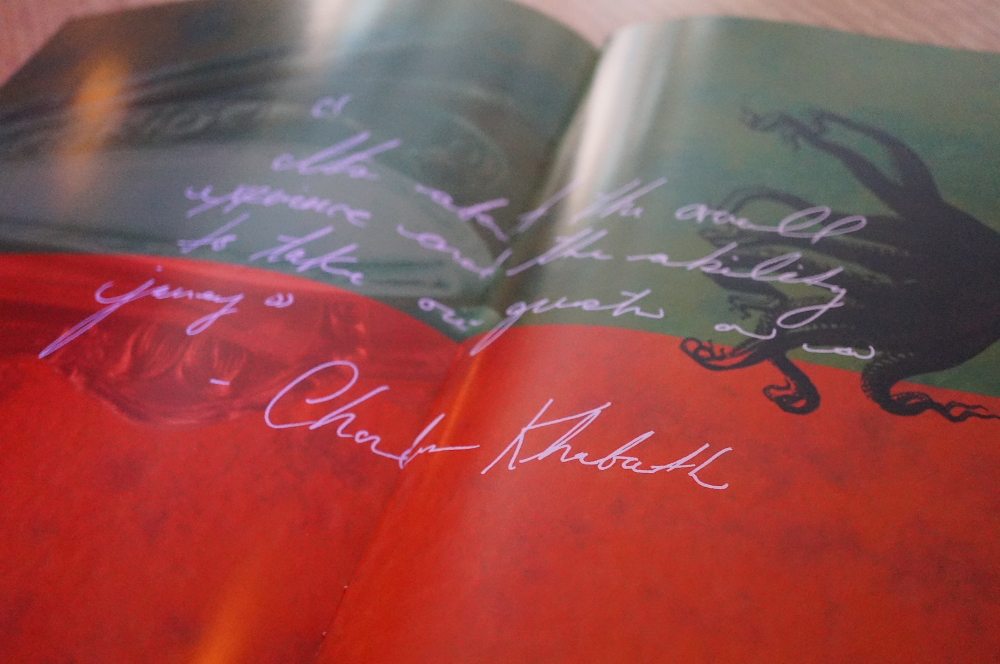 Not surprisingly, Chef Cameron's food is also meant to be shared and enjoyed family style.  The menu is clearly divided into small plates (mezze) and larger dishes to be passed among friends. With a large range of proteins and vegetarian options to choose from, I have no doubt that Byblos would easily satisfy a group of foodies and picky palates, alike.  And speaking of palates, let's take a peek at what landed on mine.
Organic House Lebneh
Fennel, Honey, Olive Oil, Wood Fired Barbari Bread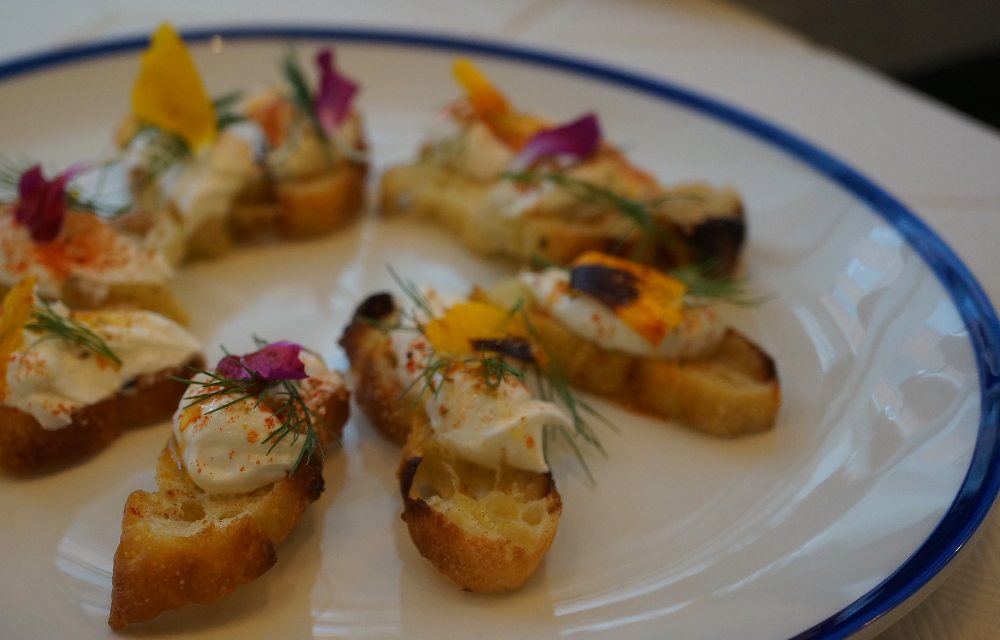 Since my trip to Israel, I have longed for good lebneh and Byblos did not disappoint.
Beef Tartare
Wood Fired Barbari Bread, Organic House Lebneh, Olive Oil, Sumac, Celery Sprout
Big bowl of steak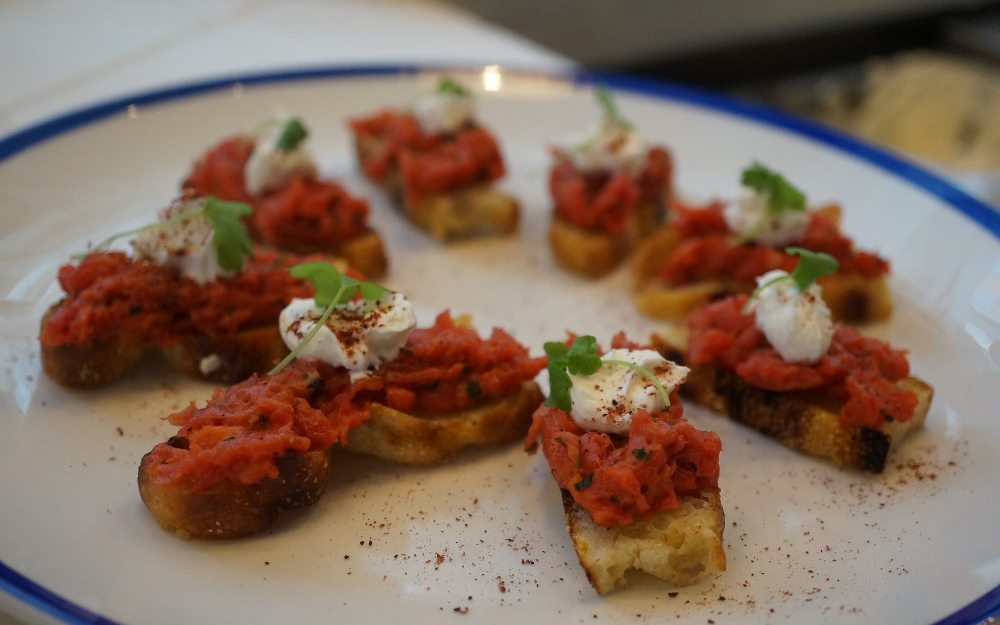 Lusciously rich steak tartare balanced out by the bright and tangy lebneh. Heaven.
Duck Kibbeh
Dried Fig, Tahini Sauce, Date Molasses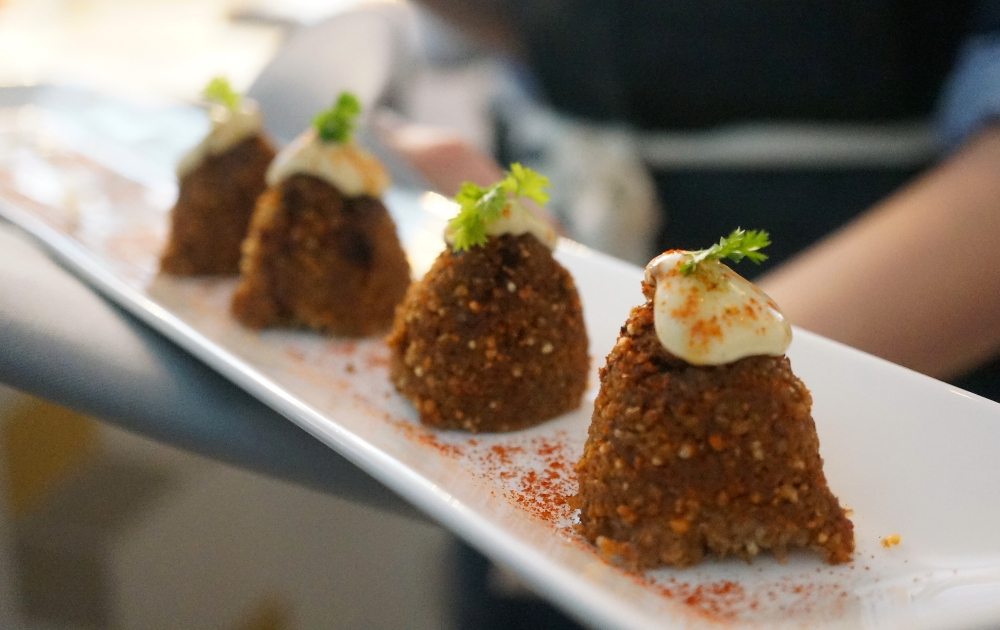 I had way too many of these to count but they were just too good to turn down. I loved the crunch from the toasty bulghur against the tender sweetness of the fig and confit duck, all offset by the savoury edge of the nutty tahini.
Cheese Acharuli
Quail Egg, Brioche, Za'atar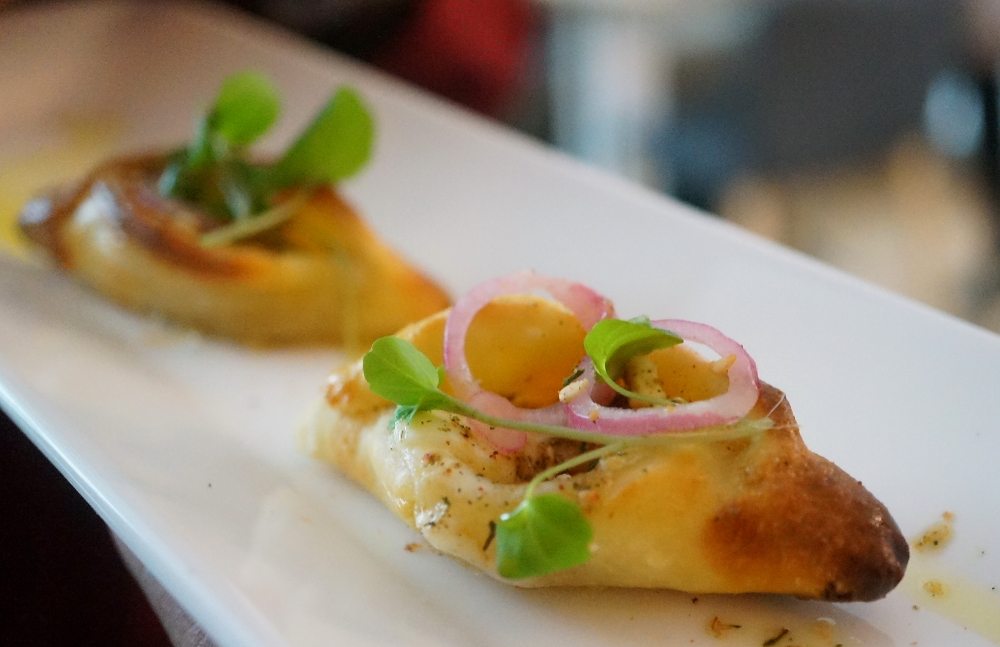 Like little tiny pizza pockets, but with rich egg and aromatic za'atar. Absolutely delicious.
Char Grilled Spanish Octopus
Turkish Spoon Salad and Pomegranate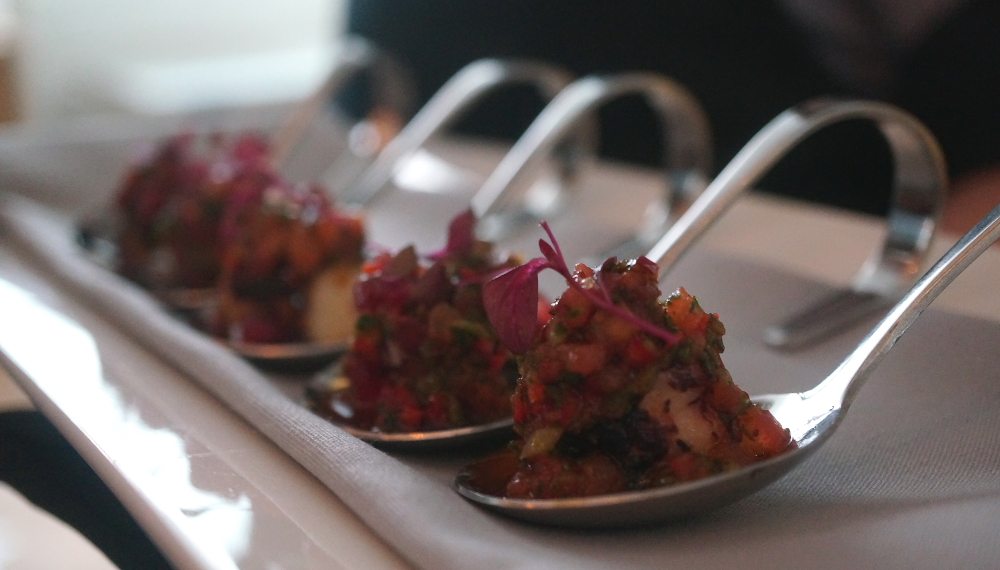 Perfectly cooked and seasoned octopus with a satisfying pop from the pomegranate seeds.
Turkish Manit Dumplings
Smoky Eggplant, Yogurt Sauce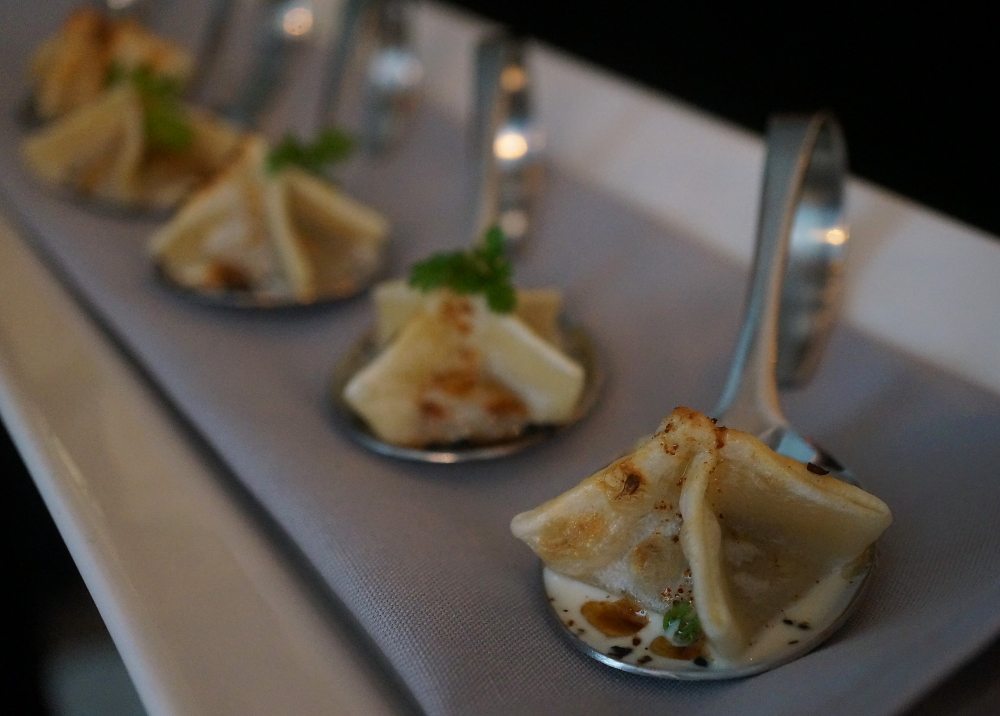 My favourite dish of the night. The eggplant was satiny smooth, with it's bitter-sweetness offset by the bright tangy yogurt.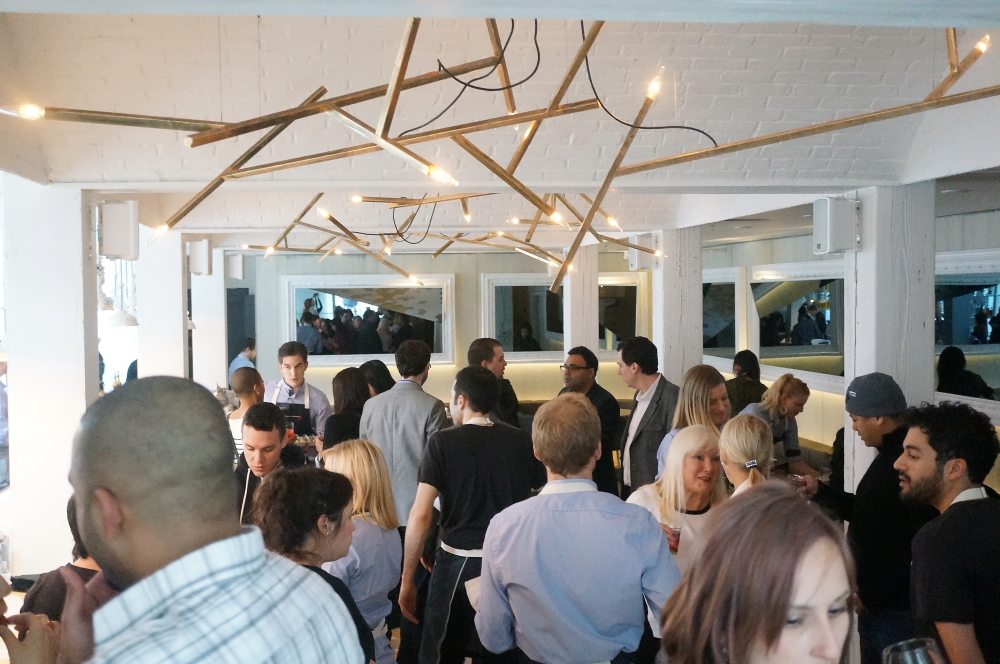 Wow- what a palate teaser! Byblos' food, drinks and ambiance were totally my style and I can't wait to work my way through the menu for a full meal.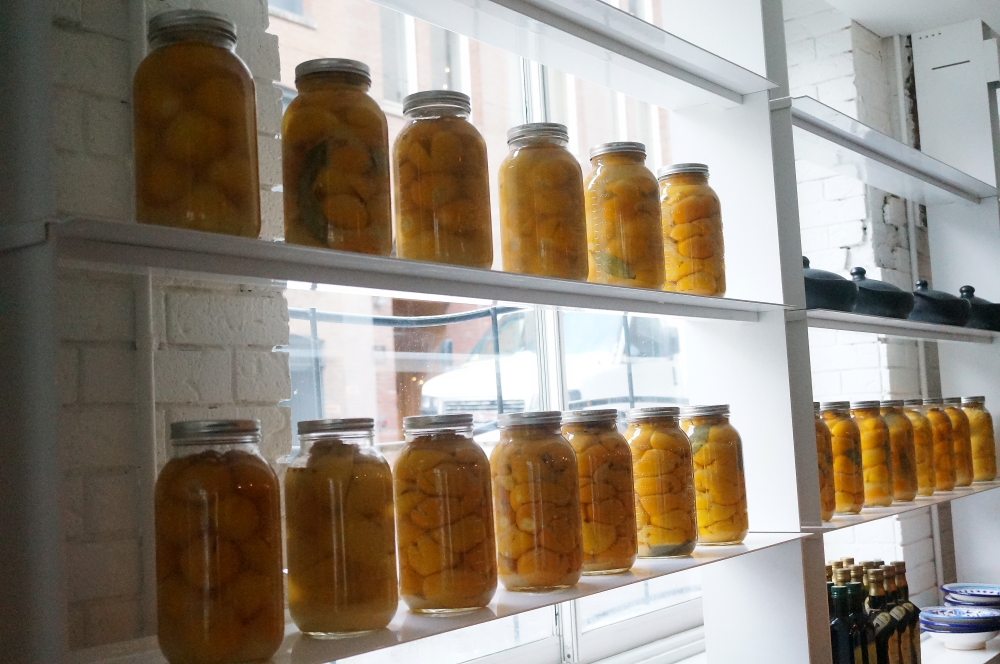 Byblos is now open at 11 Duncan St, Monday-Saturday from 5 PM – close. For more information, or to make a dinner reservation, check out their website or follow them on twitter @ByblosToronto.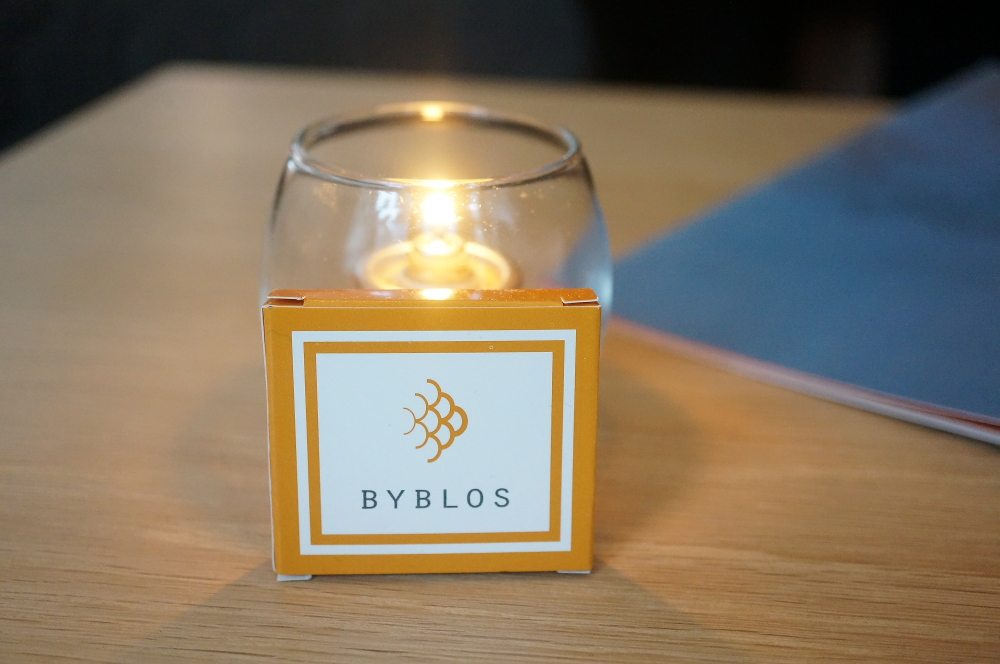 Disclosure: The preceeding meal was complimentary, however, as always, all opinions are my own.
Updated on May 8th, 2019