There is no better way to reach an ultimate state of gastronomic bliss than with the combination of salty and sweet. I'm talking all cylinders firing. Bedroom-grade groaning. Happy dance happening.  You know that feeling, right? Well, sure, you can sprinkle a little sea salt onto your caramel, but if you want to take that sensation to the next level, you gotta bust out the Praline Bacon.
I usually make this recipe as a garnish for some other indulgent dish, and because it has both sweet and savoury attributes, it can be worked into a main course or dessert.  Sometimes I sprinkle it on sweet potatoes, or a casserole, or I may garnish a cupcake or sprinkle it on ice cream. Hell, sometimes I just serve a little bowl of these addictive bites as a playful appy. The possibilities are endless and undeniably delicious.
Now, obviously, this is not a recipe you'd want to be whipping up on a weekly basis. It's high in fat and sugar, and really has few redeeming qualities other than the fact that it's incredibly tasty.  But that's why I chop the bacon up super fine (so it's not like you have to get through a whole strip), and serve it only for special holidays or entertaining occasions.
So try out this simple recipe for your upcoming Oscar party. With the show, a little bubbly and a bowl full of this goodness, it's sure to be an award winning evening!
In honour of this week's Gastropost mission, I'm going to share with you one of my guilty pleasure recipes. This is what I did:
Praline Bacon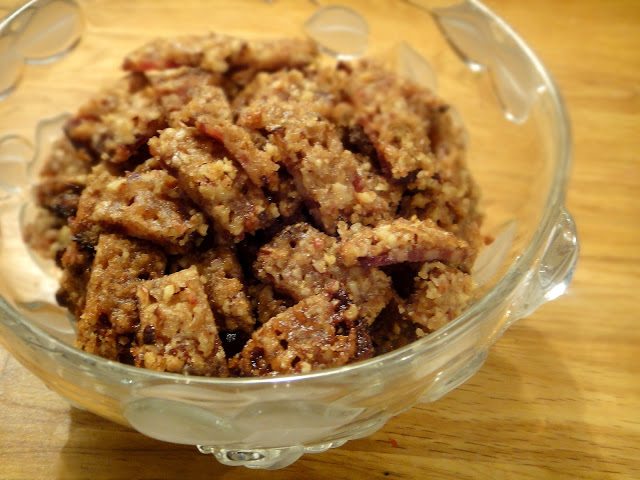 Updated on May 11th, 2017