Day one. Meal one. I knew it had to be good. We landed safe and sound thanks to Porter and it was time for this long-weekend food holiday to begin. First up? The Purple Pig. Now, as you all know by now, I hate to wait in line. I am semi-resentful of restaurants that don't take reservations, and often avoid them because of it, especially when on holidays when I feel I've earned the right not to be uncomfortable or inconvenience (does that make me a princess?) Anyways, after reading so many great reviews online about this 3-time winner of the Michelin Guide's Bib Gourmand award, I figured I would make an exception to the rule and plan for lunch at the no-reservation hot spot.  Owned and operating in collaboration with Chefs Scott Harris (Mia Francesca), Tony Mantuano (Spiaggia), Jimmy Bannos and Jimmy Bannos Jr. (both of Heaven on Seven), the PP boasts the affectionate tagline, "Cheese, Swine and Wine".  I couldn't dream up a more enticing combination for kicking off my mini-holiday.

Open for both lunch and dinner and notorious for a crowd, my mission was to get there as early as I possibly could- leaving my faith in the downtown traffic g-ds and that my baggage didn't get lost. Thankfully, the morning could not have run smoother, arriving perfectly on schedule as the restaurant opened their doors and then getting my first pick of the seats in the room.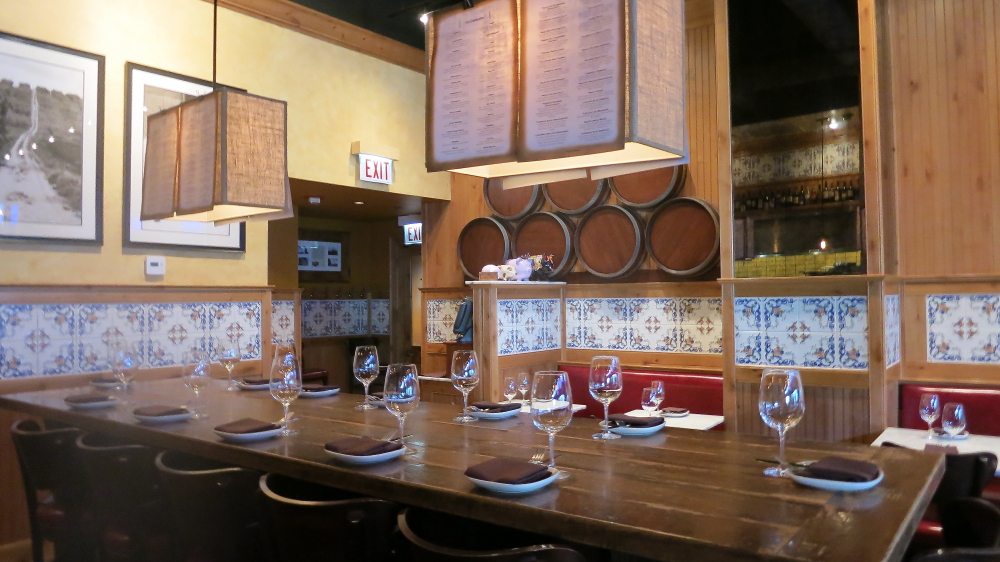 Within the hour we were there, the restaurant nearly filled itself up, both inside and outside on their covered and heated patio. The vibe there was lively, young and buzzing with mid-day energy, with a tight open kitchen, large communal tables and an extensive bar anchoring a fair bit of the seating. From our seats at the heart of the bar just beside the bustling kitchen, we could hear the staff yell out every order, almost in harmonious chorus with one another. I felt comfortable, welcome and relaxed making it a great spot for a casual date or a catch up with a group of friends.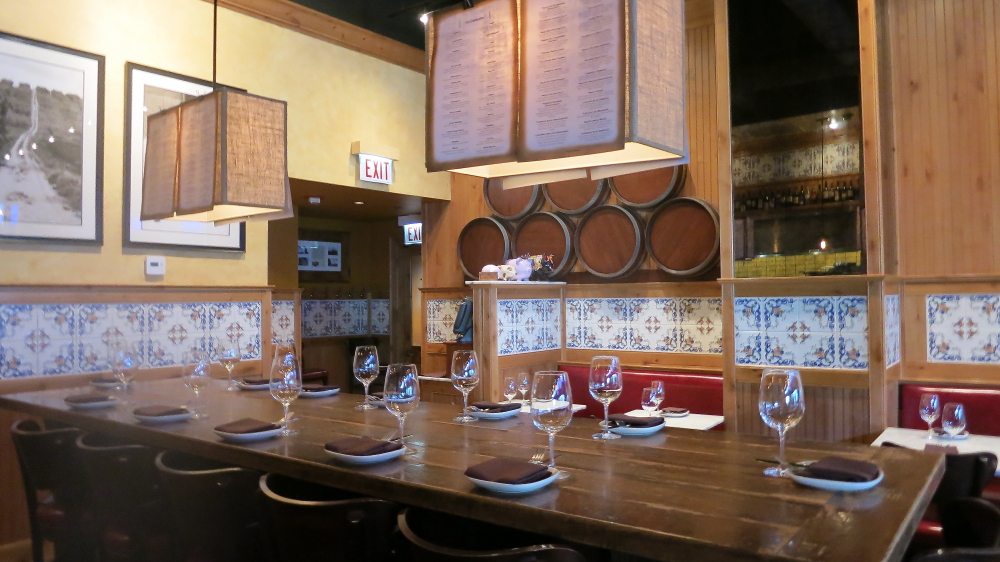 Service was equally friendly. Our server (who doubled as bartender) was personable and a little sassy, while still being very professional and well-informed.  She made excellent wine suggestions, and was dead-on with her recommendations on food.  Cutlery, plates and glassware were always removed, replenished and replaced, and all of the food runners seemed interested in ensuring we got all of our food questions answered. We were also pleased that the dishes all emerged from the kitchen in a steady streamed pace that felt comfortable but not overwhelmingly rushed for a beautiful weekday at noon.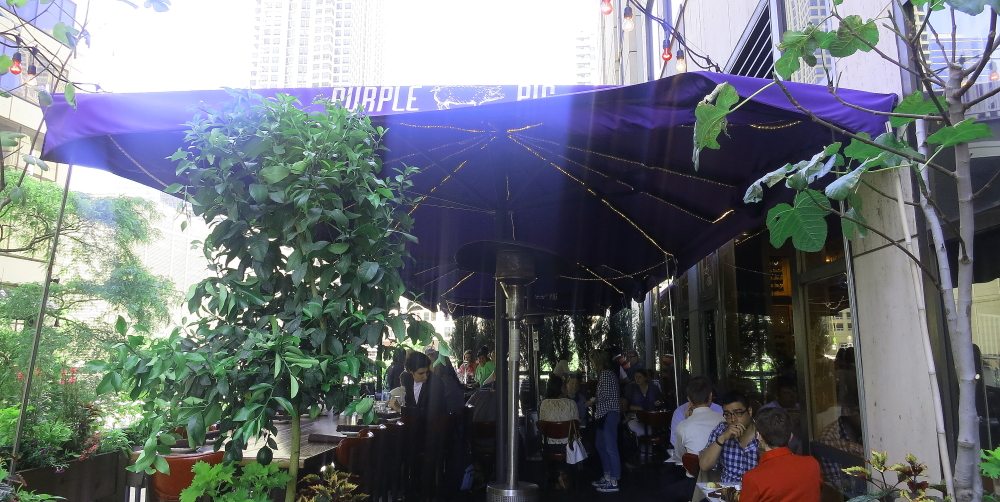 Needing something to execute our long-awaited holiday-toast, we immediately began perusing the extensive list of wines. Italy, Spain, France, and Greece- there were no shortage of tempting international old world selections.  They also carry an interesting selection of global beers in bottles and tap- none of which I had ever seen offered in a restaurant back home before!  As suggested by our server, we opted for a Greek Sauvignon Blanc for him, and a South German Riesling for both- both of which were exactly to our liking.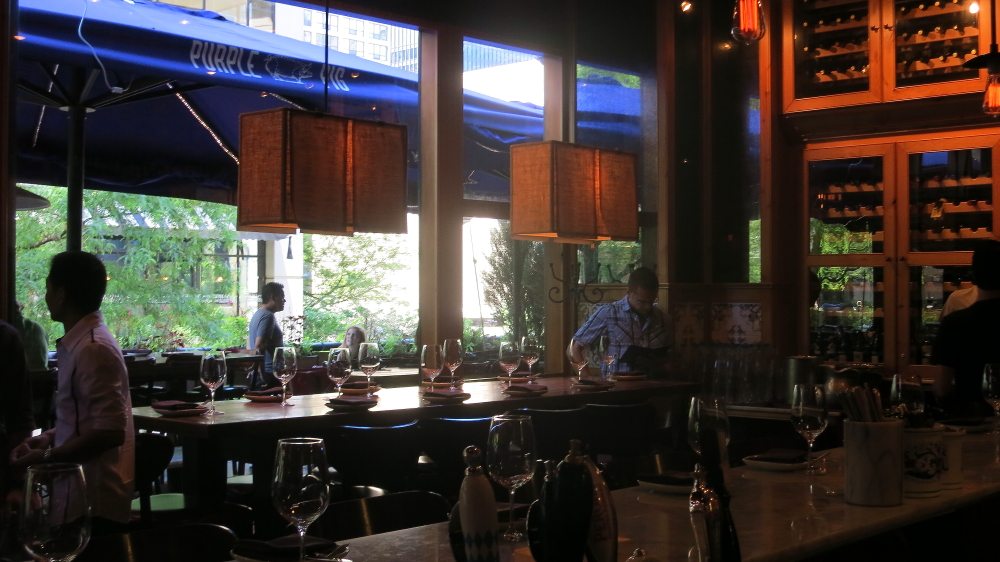 Like the wine list, the food menu is also extensive and rather hard to navigate alone, necessitating some trust be instilled in our server's experience. Mediterranean inspired, and largely conducive to nibbling and sharing, the menu is divided into Antipasto, Salad, Fried, Panini, Cured, Smears, Cheese, a la Plancha (grilled on a metal plate) and Dolci.  Based on some recommendations (and some online reading I had done pre-trip), we opted for:
Peas with Bacon, Parmigiano & Spearmint ($8)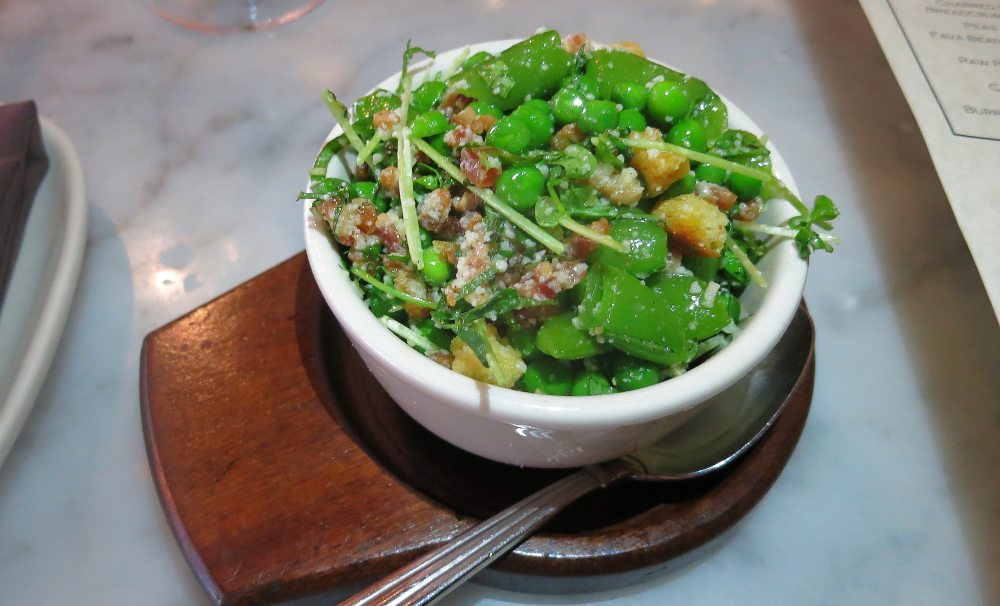 The moment he saw this on the menu, he said "they took my favourite food [him=peas], and your favourite food [me=bacon], and put it together in a dish! It's made for us, we need to get it." And boy am I ever glad we did. The combination of sweet supple pop from the peas, the salty parmigiano, the chewy bacon, the crispy crouton, and the refreshing properties of the mint was simply divine. He insisted I replicate this at home, and I definitely will do my best.
Chorizo Stuffed Olives ($5)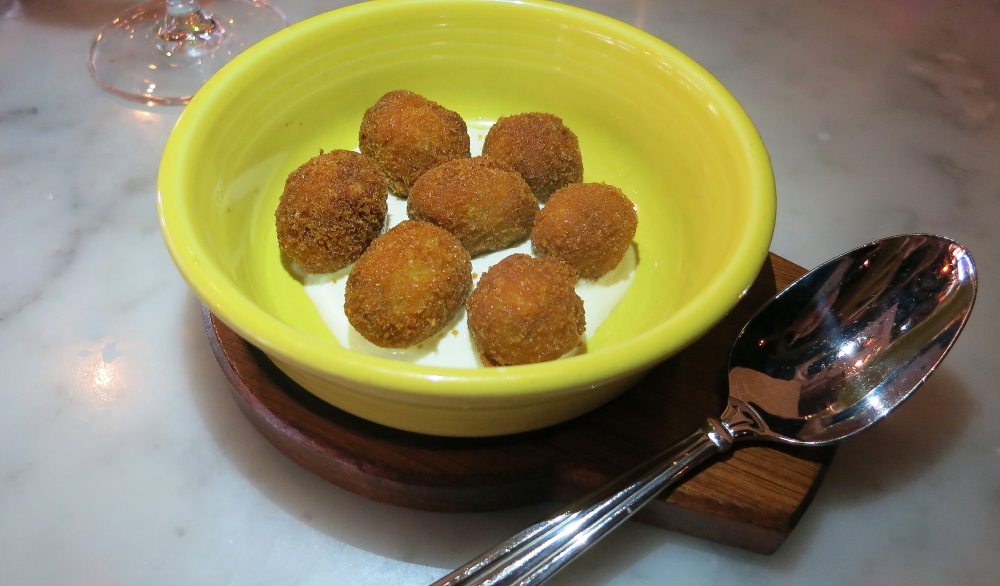 Another addictive bite. There is something about salty brine flavours with crispy textures that just turn me on. They actually reminded me a bit of a more sophisticated deep-fried pickles, one of my all time favourite snacks.
Salt & Vinegar Beef Tendon Chips ($9)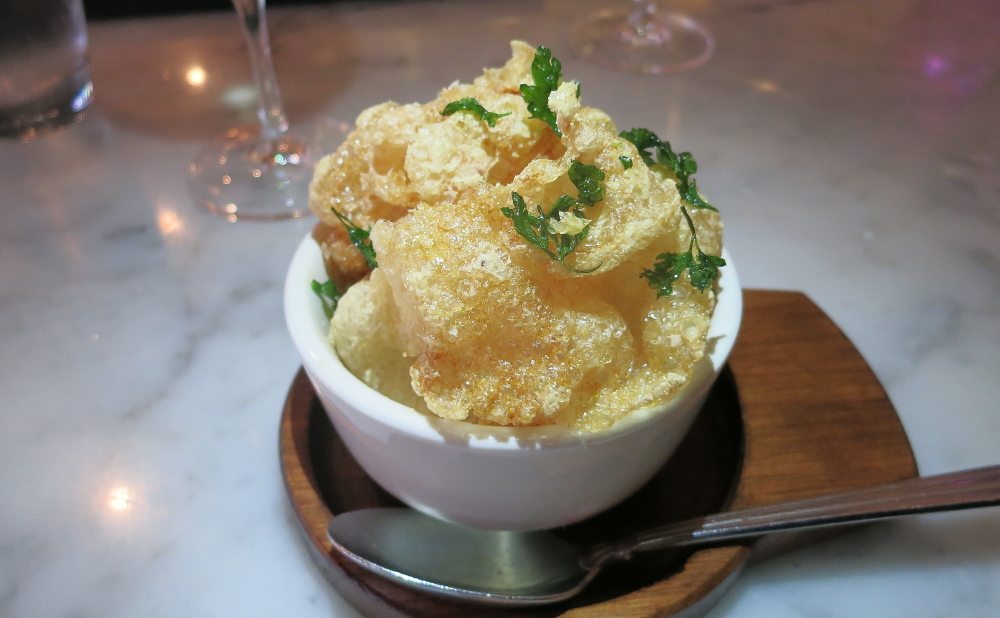 Super tasty. These arrived hot, fresh, light as air but packed a serious crunch that upon hitting my tongue seemed to melt. If you're usually a fan of S & V chips, this is pretty much like the premium version.
Pork Neck Gravy with Ricotta ($10)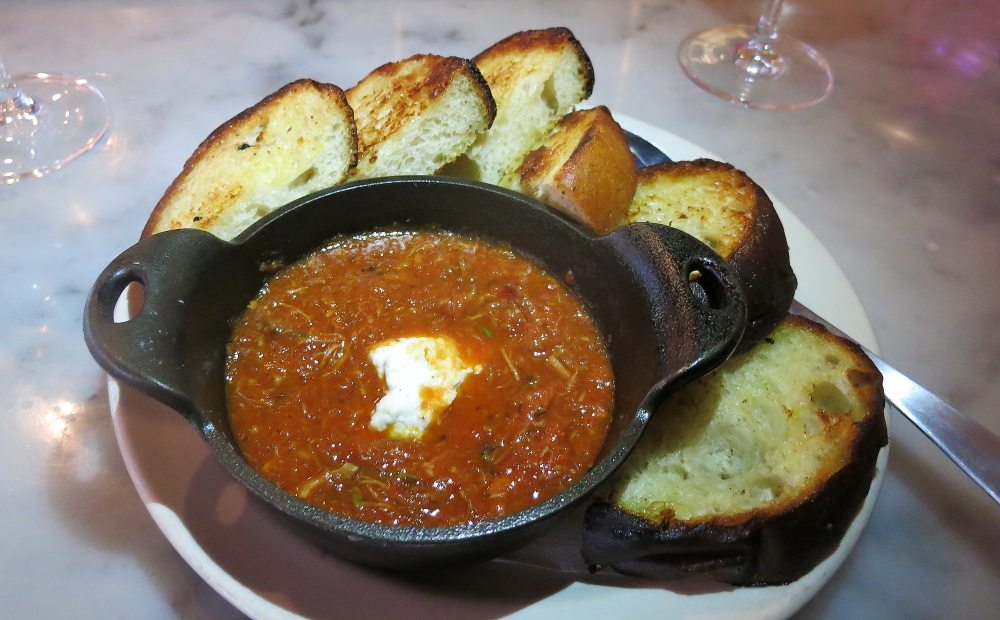 One of my favourite dishes of the meal. The "gravy" was packed with meat and brimming with intense pork flavour, that while rich, was cut by the bright fresh tomatoes. The bread was also divine. It immediately brought me back to my childhood at my grandmas house where before bed, she used to make us this thick-cut Italian toast, very well toasted (almost burnt, like here), with lots of butter melted and soaked into the core. This is the kind of food I could happily live on.
"JLT" Pork Jowl, Tomato, Frisee, & Fried Duck Egg ($13)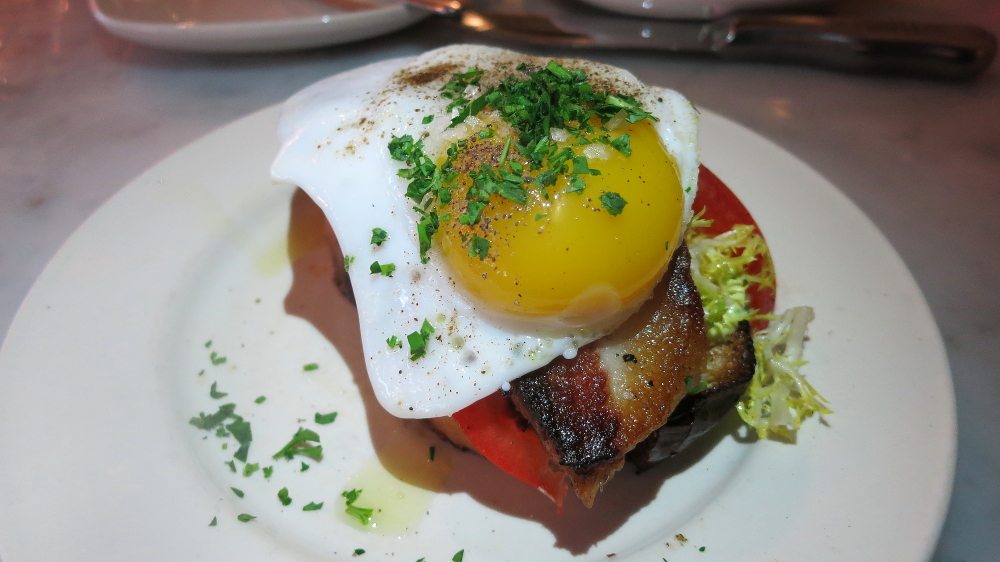 An awesome way to finish off. Again, starting with that stunning bread, the pork was crispy and salty, made even more luxurious with the addition of the perfectly fried duck egg yolk spilling all over it's glory. And while the combination of pork jowl and egg may be a recipe for a heart attack, the fresh tomato and mildly bitter frisee helped balanced everything out. Very tasty indeed.
So for 2 glasses of wine, and 5 dishes at lunch, the bill came to $88 including tax and tip, very reasonable for the quality and quantity of food. The atmosphere is fun and laid-back, and the service is considerate yet casual, and the menu has so many tempting options it would take me several calorie-packed visits to feel like I've even made a dent in their offerings. A fabulous meal to kick off our mini food-vacation, and a spot I will definitely want to return to in the future.
Updated on February 13th, 2016