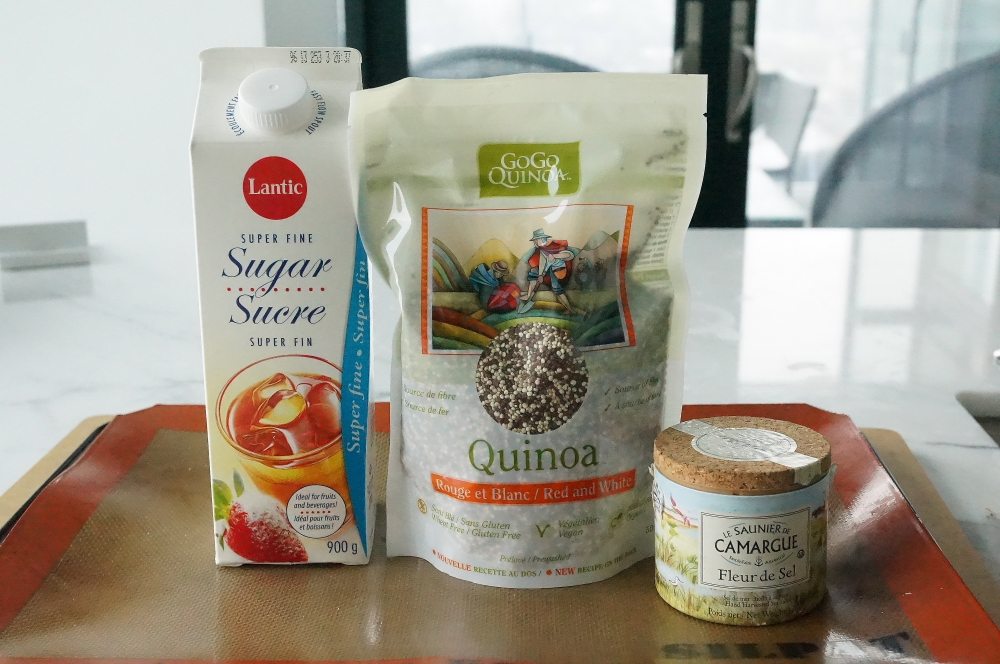 This past winter, I was at an Oliver and Bonacini event to celebrate the launch of their new direct to venue service for their catering division. The event was awesome, and all of the food was phenomenal, but I was particularly intrigued by a delicious salad we had. I know right? Usually the salad is not the showstopper of the night.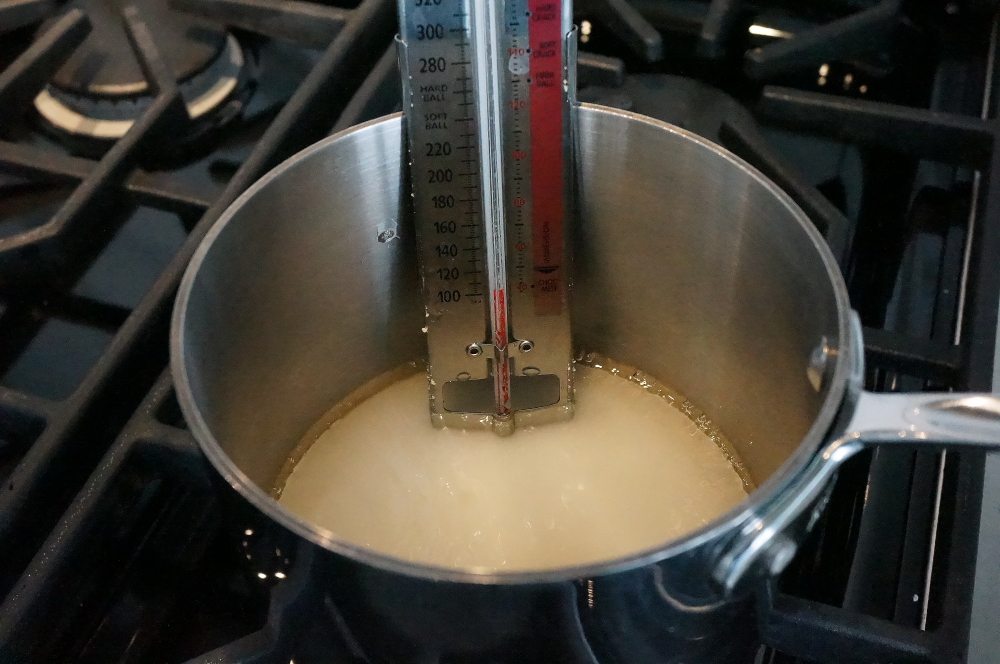 But this salad was topped with the most delicious piece of quinoa candy on top. My friend and I both marveled at the concept- why hadn't I thought of this before? I have seen numerous other savoury ingredients mixed into hard candy before- from sesame seeds to all sorts of nuts and spices- why hadn't I thought about adding a crunchy grain?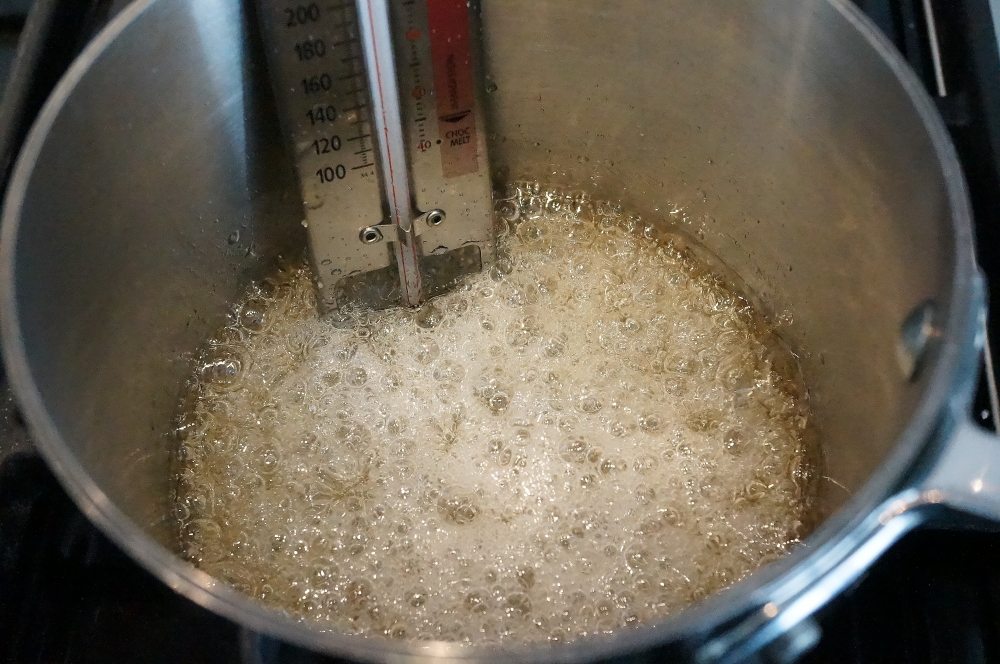 Now, when we tasted this little garnish at the event, I believe the chef described it as "brittle" but when I did some experimenting at home to create a recipe I decided against that name. Usually, brittle is made by adding baking soda to the hot sugar syrup so that it bubbles up and adds in a bunch of tiny air pockets which make the candy "brittle".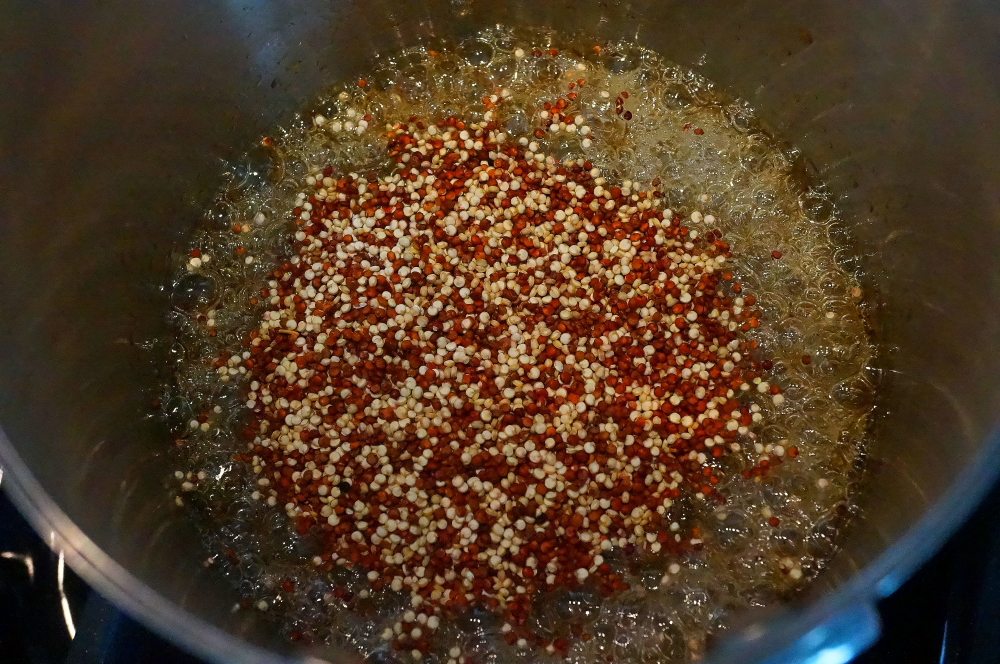 Well, I didn't want a thick puffy candy, I wanted a very thin, petite, dainty one that wouldn't overwhelm the rest of the salad. So instead I opted to simply call my garnish a praline- that is, a simple mixture of sugar caramelized and cooked to hard crack stage and spread out thin to cool.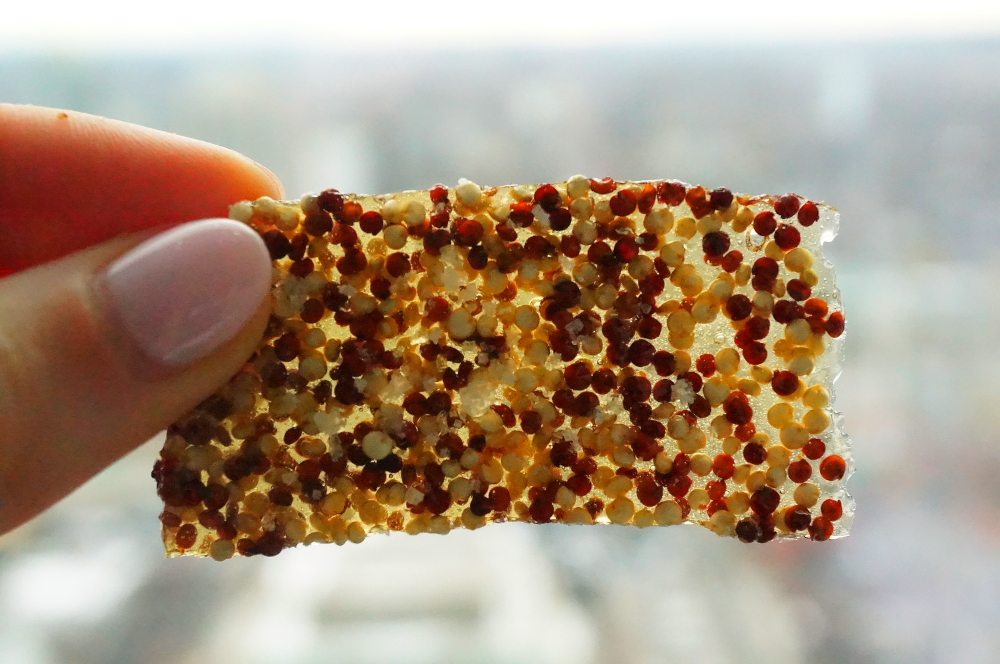 For my praline, I used a blend of red and white grains that gave a nice hit of colour to the candy, but feel free to use whatever quinoa you have on hand. I also like the addition of a little fleur de sel at the end to help remind you that it's still a savoury dish.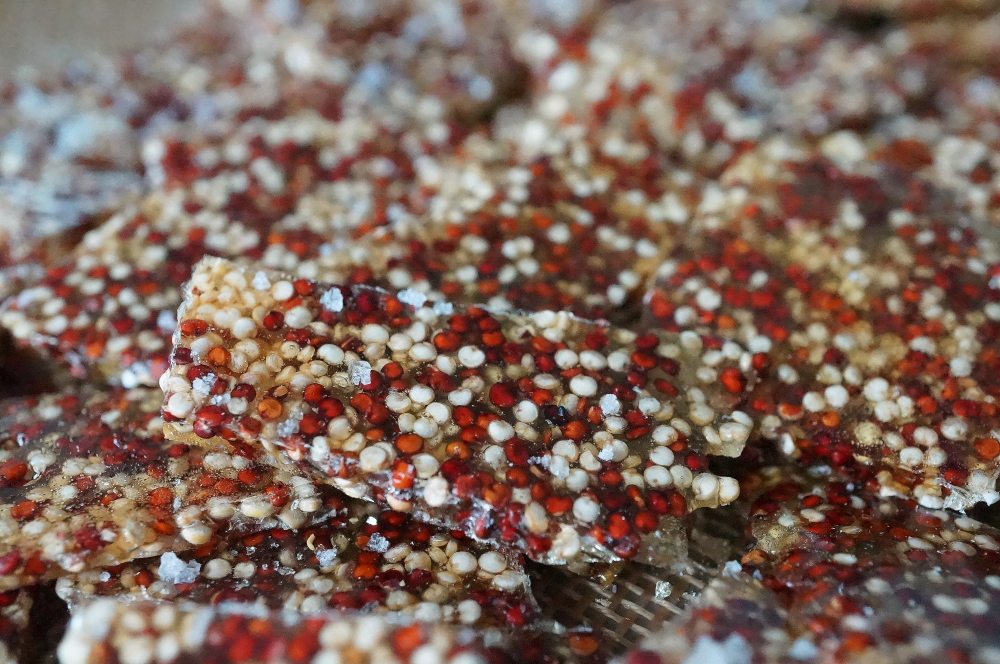 If you don't have fancy pants salt like this, a pinch of kosher or even table salt will do. I am just a huge fan of that combination of sweet and salty crunch.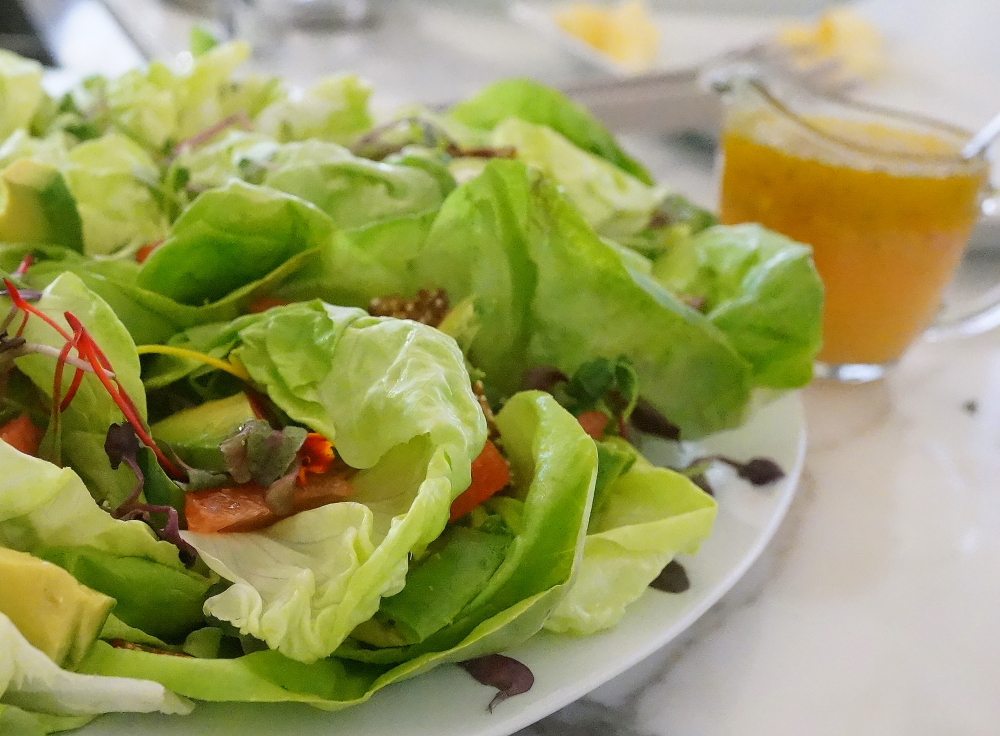 The rest of the salad is fairly straight forward- it's just a matter of contrasting flavours and textures on the plate. You have some satiny lettuce, juicy tart grapefruit, buttery smooth avocado, and crunchy sweet praline. This is a great salad that feels appropriate for any occasion, and any season of the year. Enjoy!
Boston Lettuce & Microgreen Salad with Grapefruit, Avocado and Quinoa Praline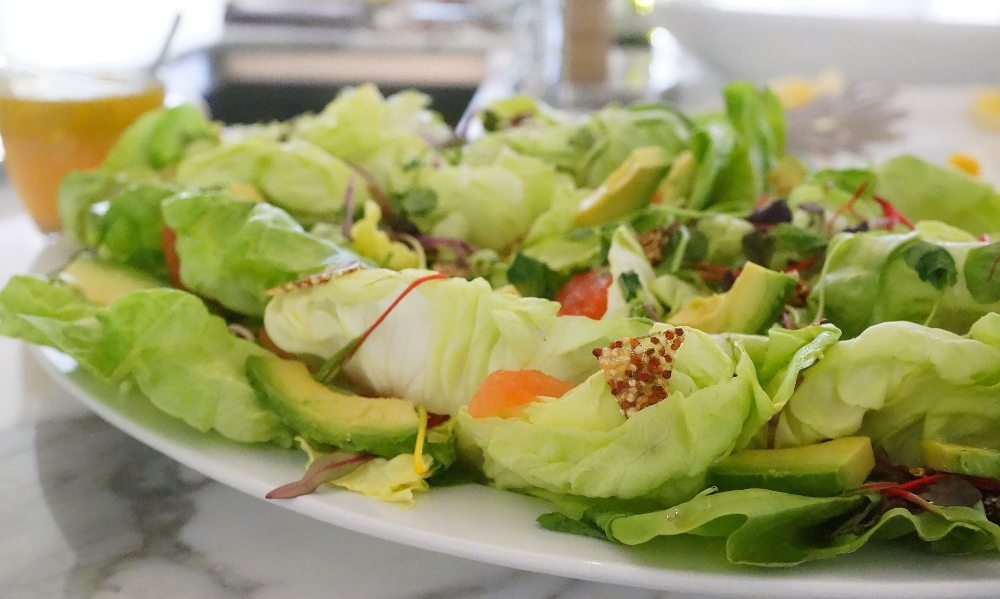 Updated on April 2nd, 2016