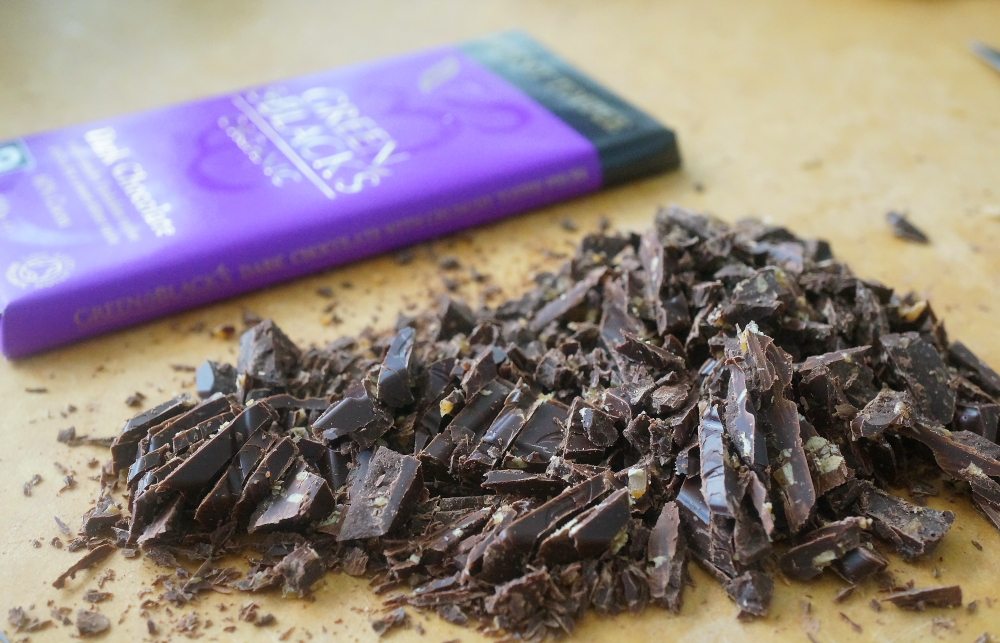 When I think of fudge, I go straight into nostalgic mode and remember getting a brick of it every time I went to the fair or amusement park with my grandparents.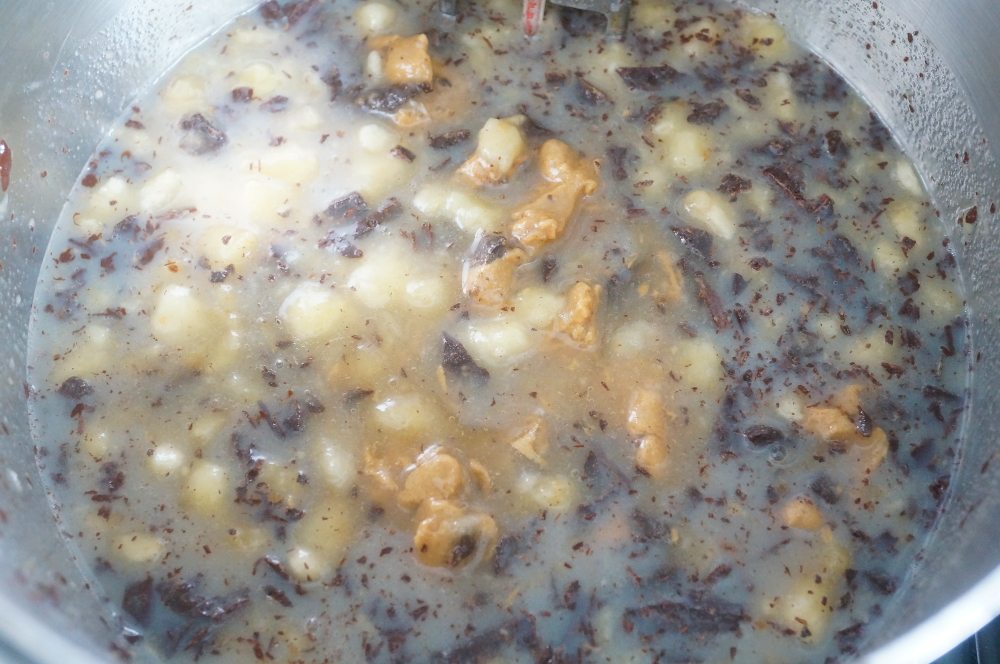 Back then I would have eaten myself into a sugar coma without any restraint but today, I'm quite able to satiate my sweet tooth with a small little nugget of goodness.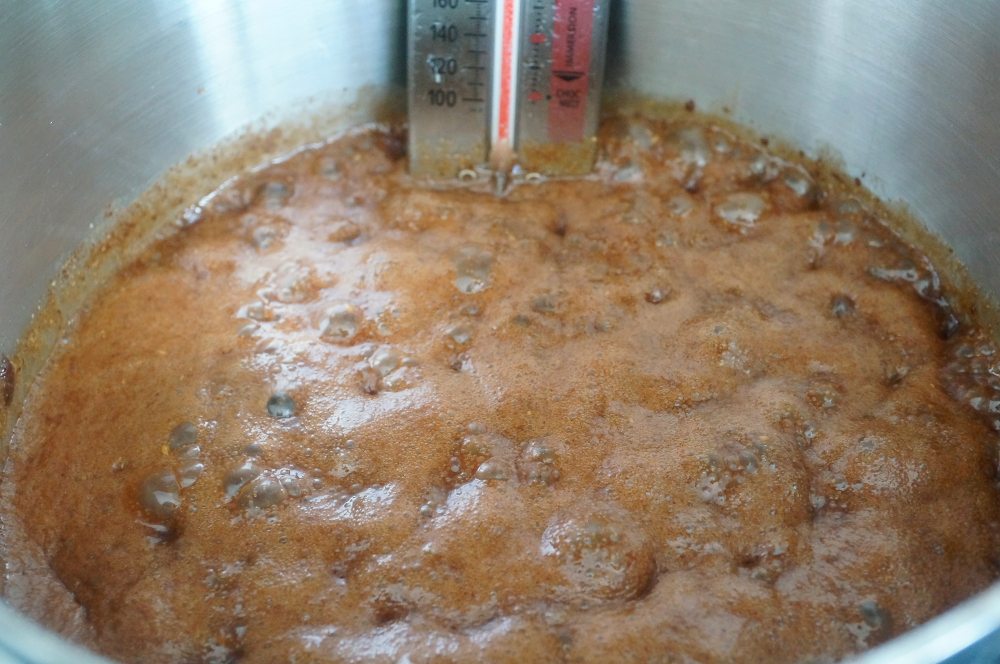 That's really why I like fudge so much- it's intensely flavoured, decadently rich and almost cloyingly sweet- but just a taste is deeply satisfying at the end of a meal.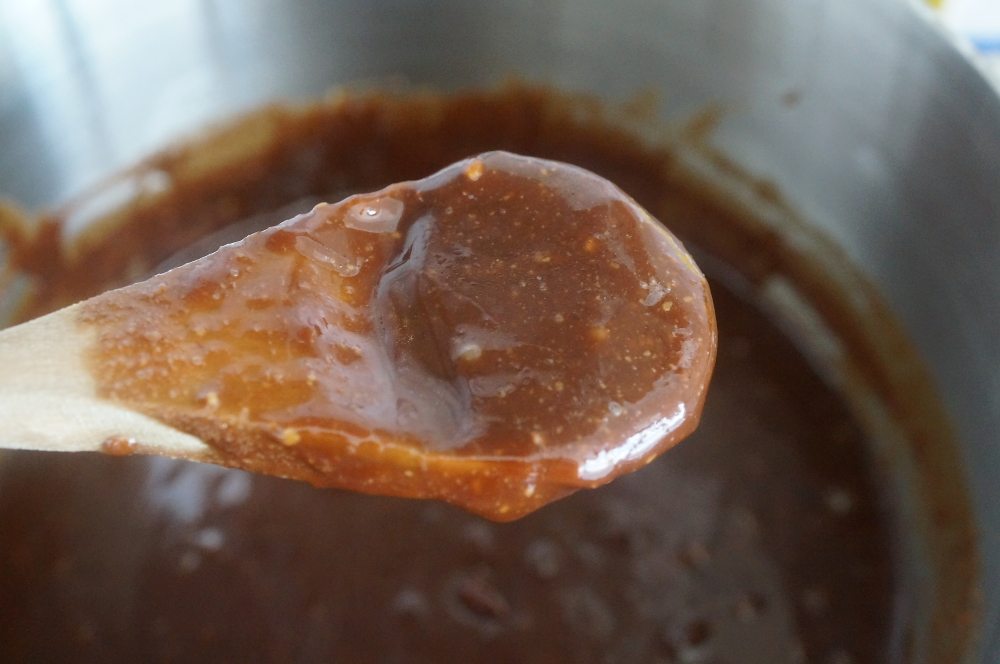 This recipe started as a way for me to utilize the excessive number of overripe bananas in my kitchen, and the overwhelming amount of Green & Black's Organic chocolate in my office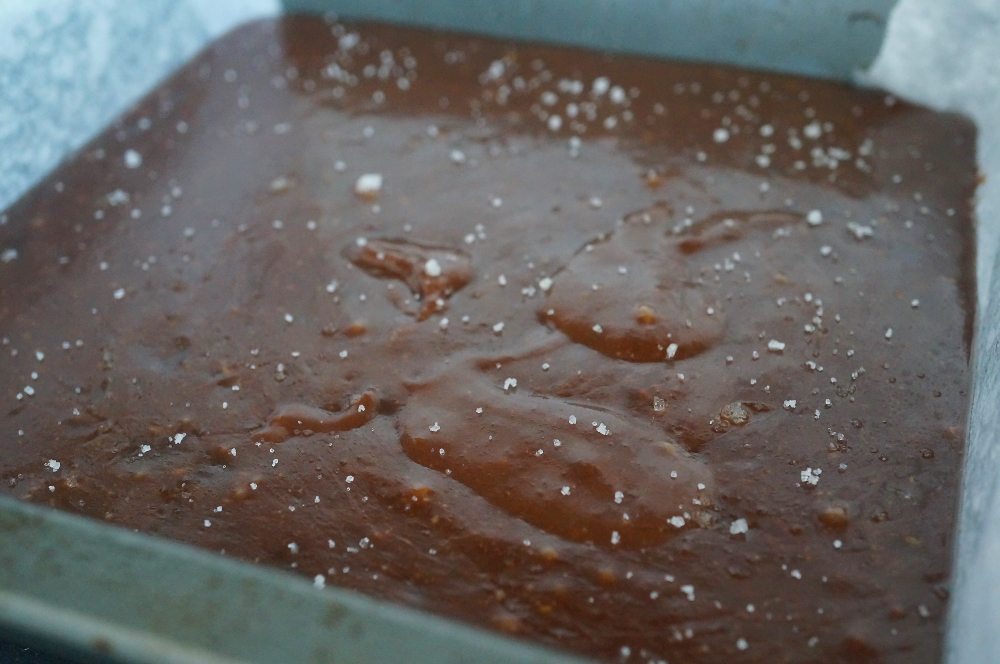 I love the combination of chocolate, banana, peanut butter and toffee and felt this would be a good opportunity to put them all together into one orgasmic little bite.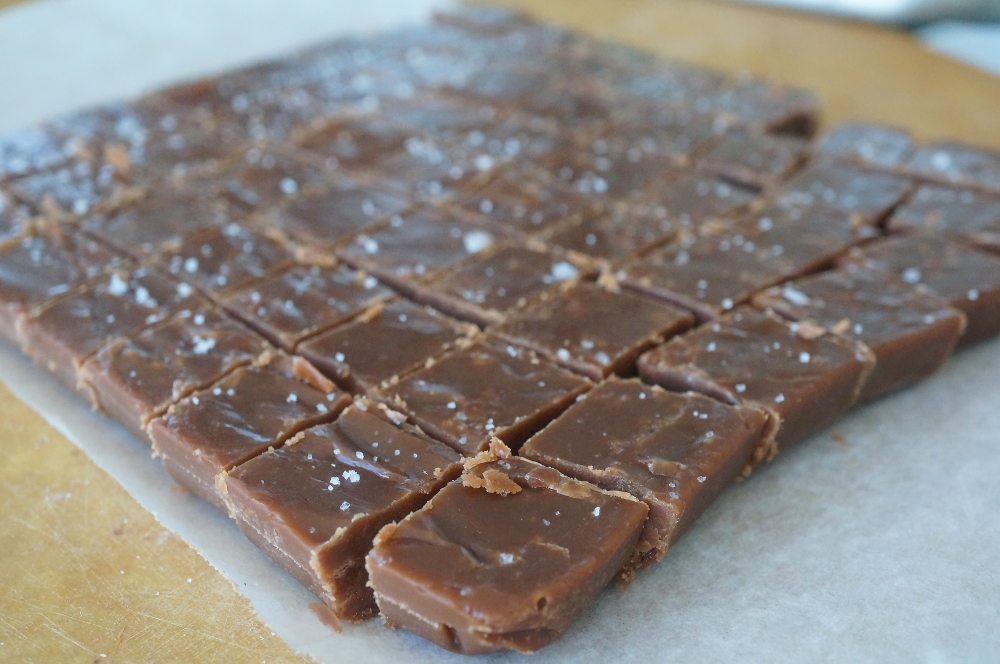 I used the Green & Black Burnt Toffee Dark Chocolate variety for this, but feel free to experiment and use you're favourite flavour. Basic dark, white or milk chocolate will do just perfectly, as well.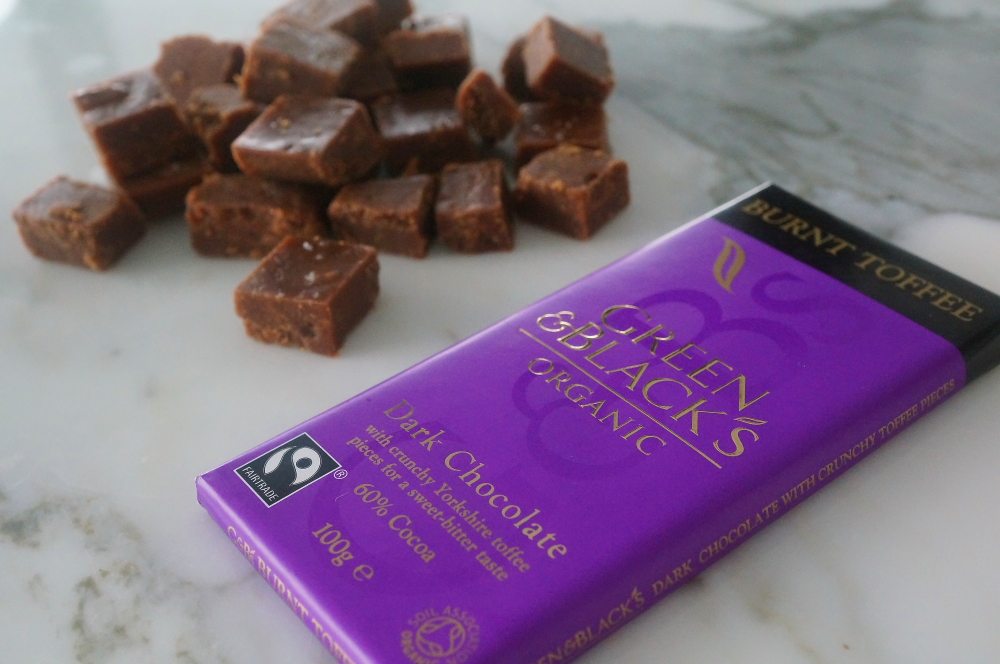 I also finished mine off with a little sprinkling of fleur de sel, which adds a nice savoury kick to counterbalance the sweet fudge.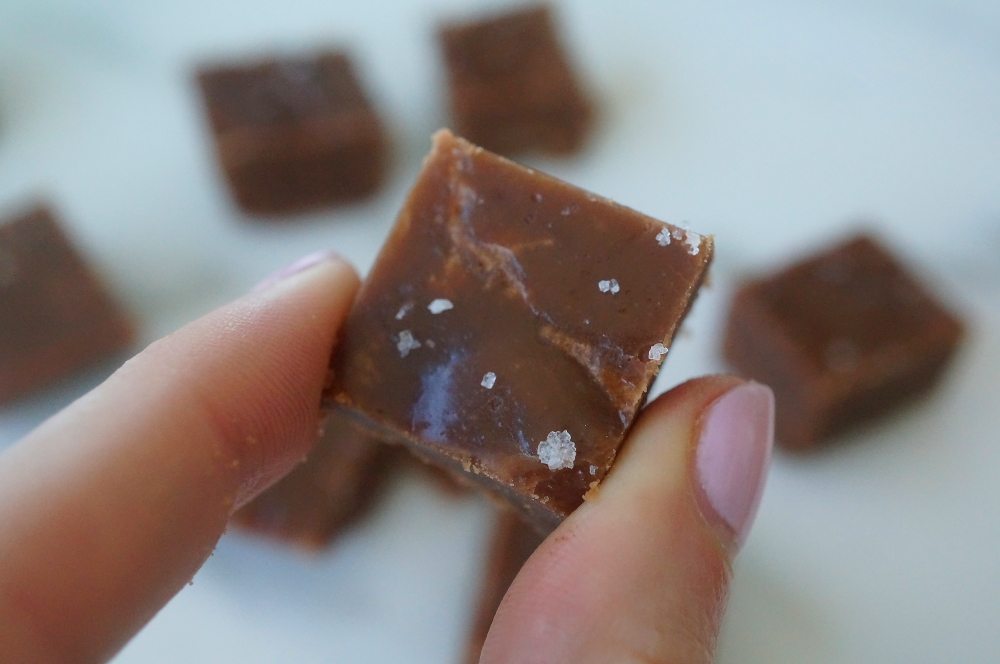 So tell me, friends, when you were a kid, or still today, what was always your favourite flavour of fudge?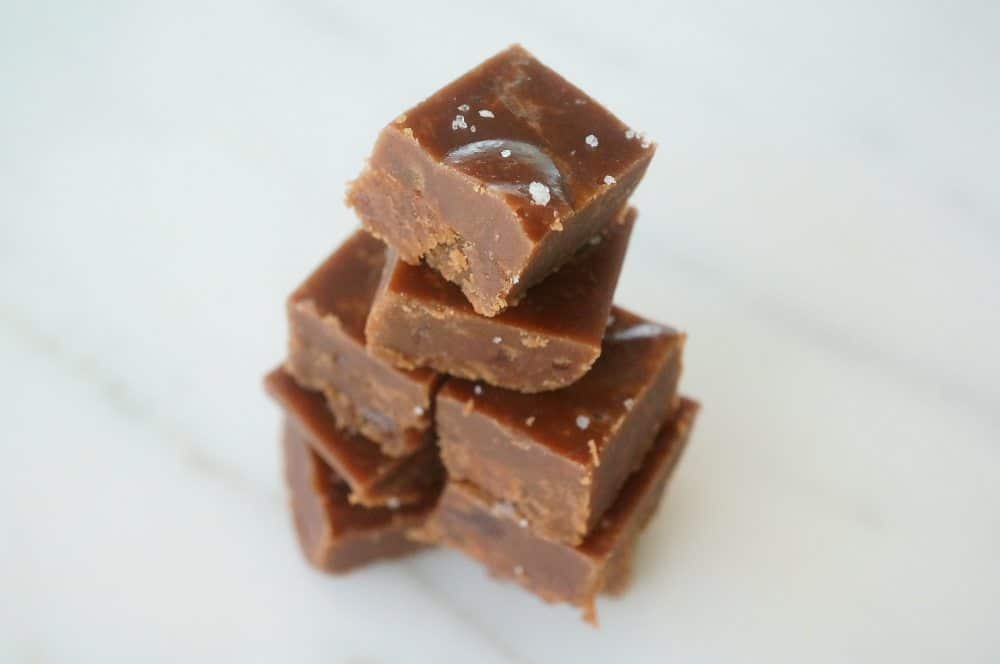 Burnt Toffee Chocolate Banana Peanut Butter Fudge
Updated on March 28th, 2016