Although I am not personally a gluten-free girl, it seems like everyone I meet these days has ditched it from their diet. Well whether you're cutting down due to potential allergies, a health condition like celiac, or just because you read somewhere that you should, it's nice to know that food companies are committed to making sure gluten-free isn't a death sentence.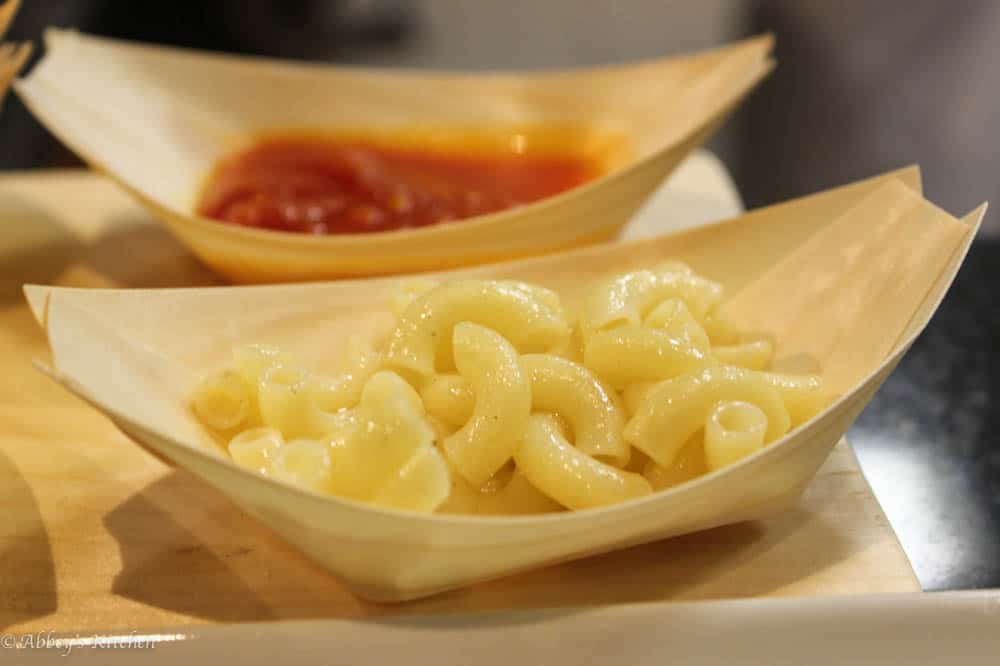 Since last fall, Catelli Pasta has been working hard to bring GF-folk a pasta that could fool a spaghetti purest. Made with a unique blend of GMO-free white rice, brown rice, corn and quinoa, Catelli Gluten-Free pasta gets the chef stamp of approval for it's remarkably satisfying taste and texture.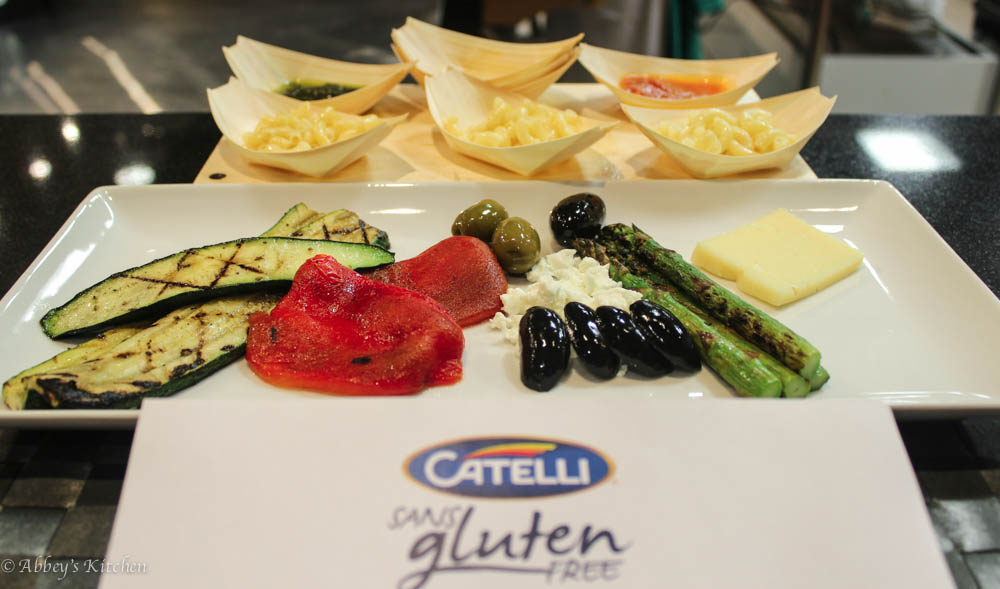 To celebrate the launch of the fourth pasta (macaroni) in the line, Catelli collaborated with Toronto's George Brown Chef School to treat members of Toronto's food media to a cooking class, headed by school Director, Chef John Higgins. As a judge on the Food Network's Chopped Canada and a former personal chef to the Queen Mother, Chef Higgins was the perfect pick to host the night. Some of John's top tips included making sure the water you boil your pasta in "tastes like the ocean" and to never add oil to the water.
We started the night with three samples of pasta, all cooked for different periods of time to show us how you can change the mouth feel of pasta. Paired with a beautiful pesto, tomato sauce and a basic olive oil, Chef Higgins explained how you could cook pasta for longer or shorter time periods, depending on what you plan to do with it.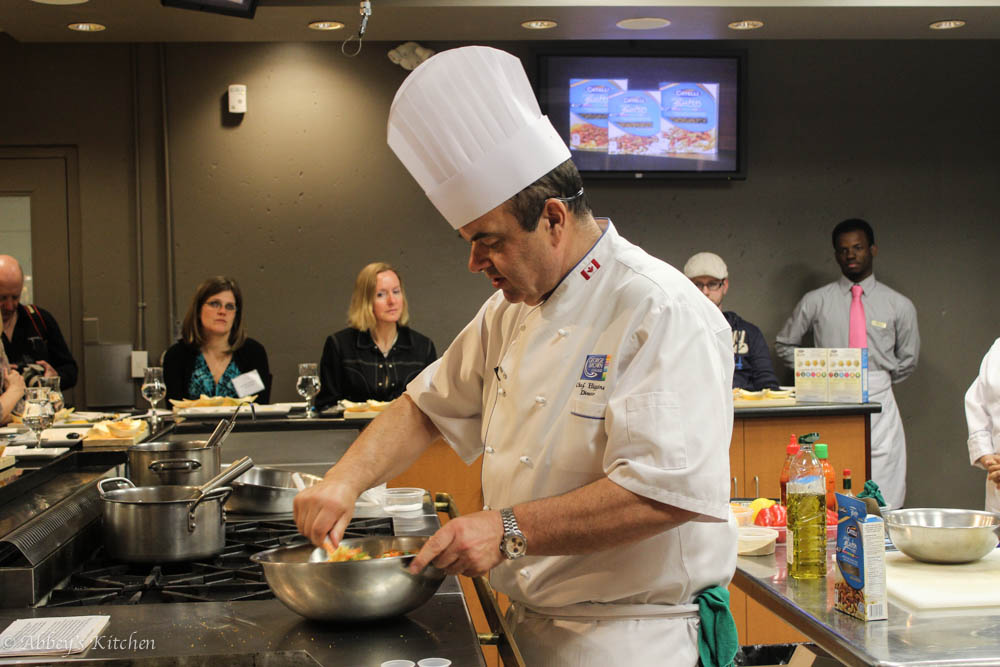 After the quick lesson on pasta cookery, we settled in with our delicious antipasto plate to watch Chef Higgins demo the Ginger and Edamame Macaroni Salad we would be making in the George Brown kitchens that night. As a special addition, he also demoed his recipe for a simple, basic tomato sauce.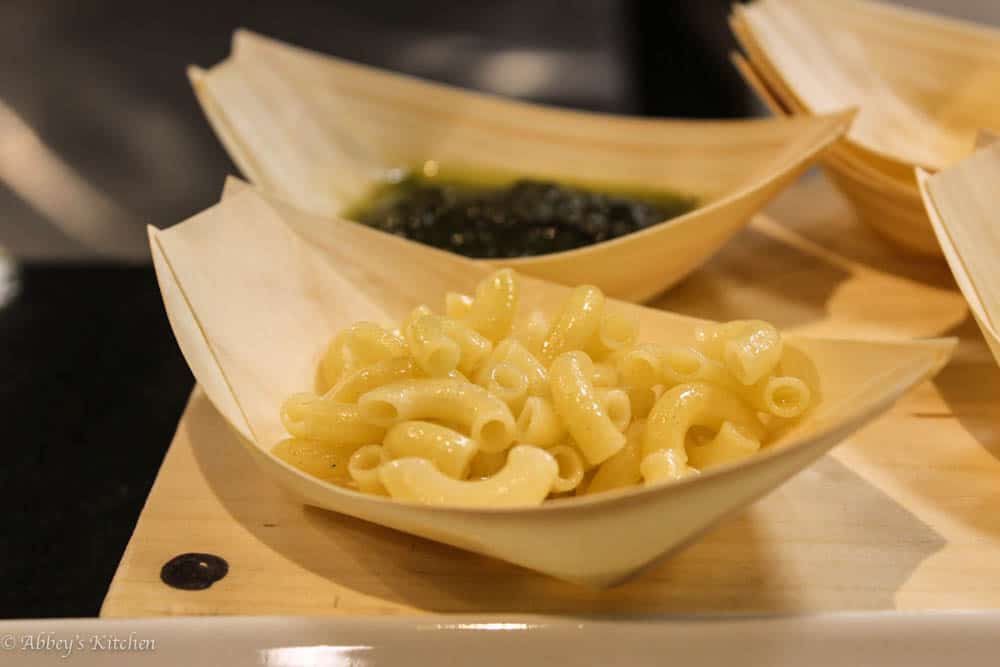 Although I could have listened to Chef Higgin's stories all night, after getting my fair share of grilled veggies and cheese I was given a chef's hat and apron and was sent to get to work.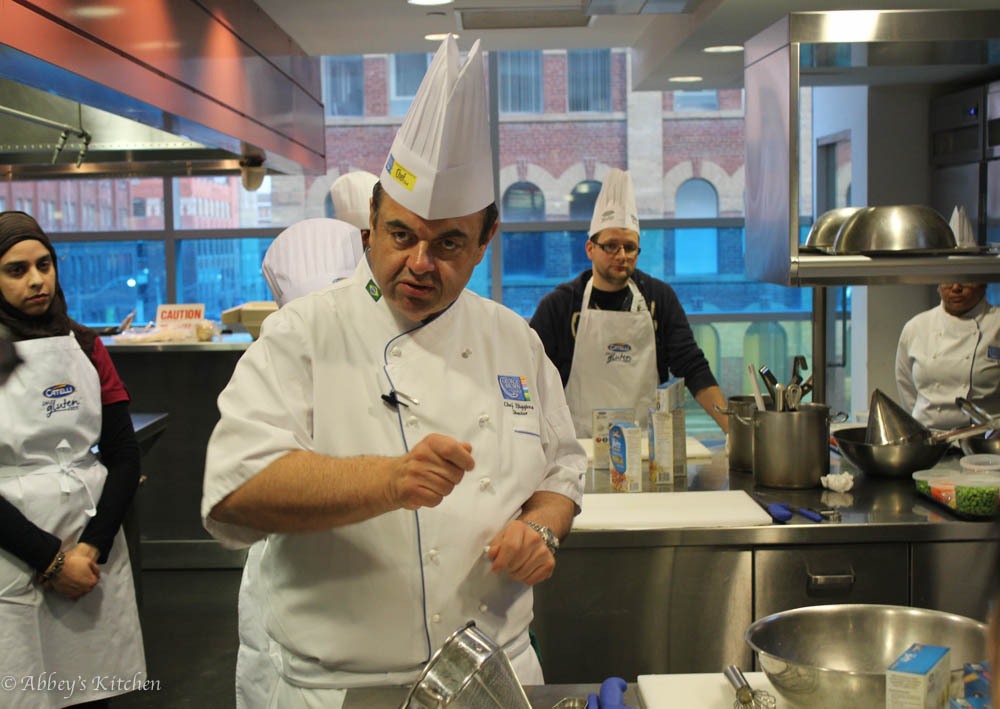 We ended the night by enjoying the fruits of our labor with Chef Higgins before we saddled up for a group photo and were given a gift bag filled with Catelli's gluten-free line.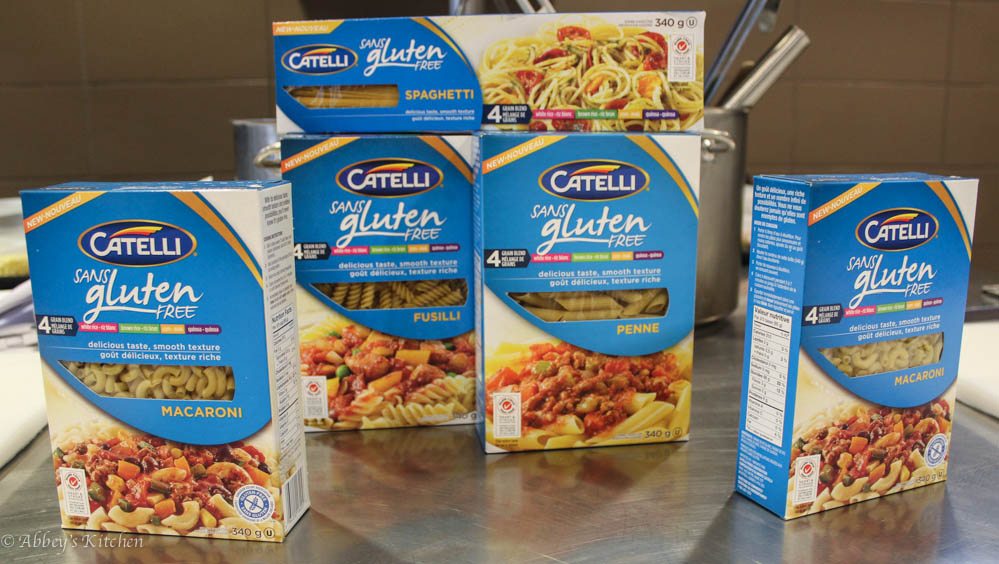 I also found out that Catelli has spearheaded a really cool campaign that has seen 15 of Canada's leading chefs contributing to their new cookbook Catelli Past Plus Five: Five-Ingredeint Summer Pasta Dishes by Some of Canada's Top Chefs. The cookbook is available for free on their website or on their Facebook page and features easy, healthy recipes using only five additional ingredients after the pasta. For every "share" of the cookcook online, Catelli pasta will doante a serving of pasta to food banks across the country! Love it!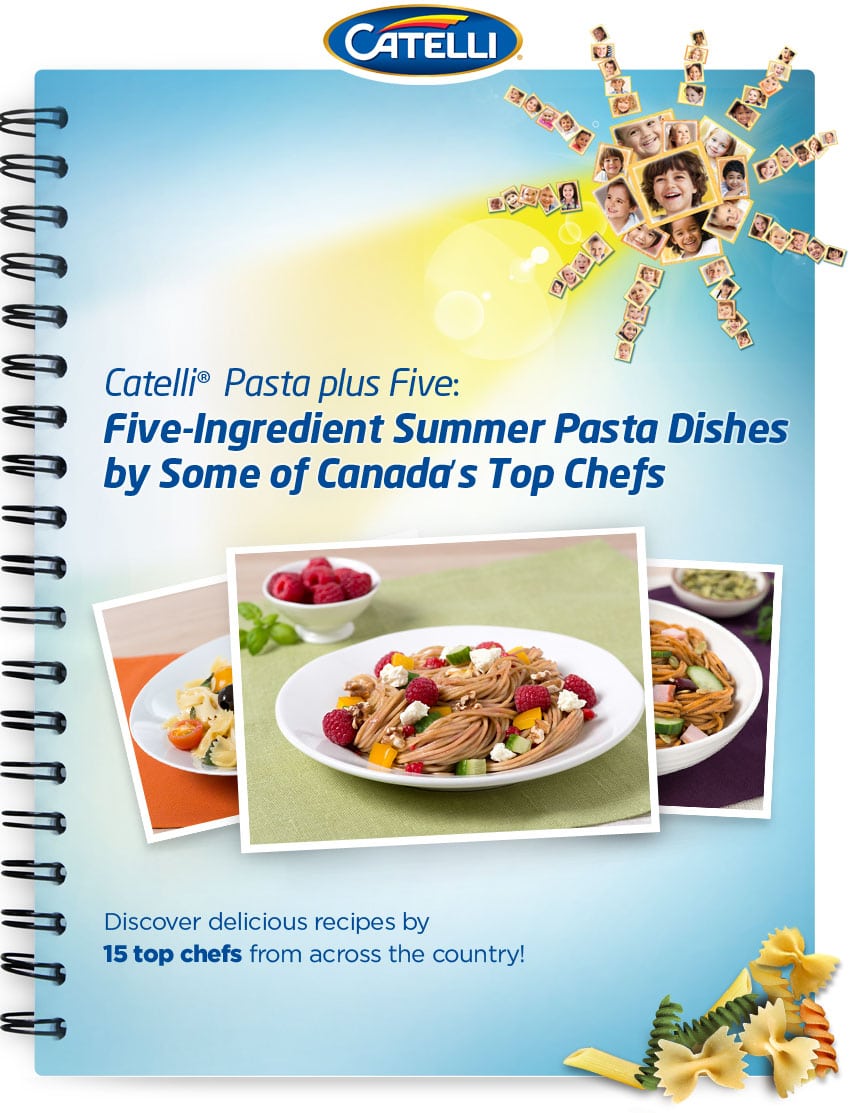 Speaking of free, Abbey's Kitchen and Catelli Pasta have teamed up to make your first taste of Catelli's new GF line another free experience with a giveaway opportunity for one reader to win a year's supply of Catelli Gluten Free Macaroni. Just tweet, follow, share, like and comment below subscribe to the weekly Abbey's Kitchen blog e-mail (on the main page, along the right hand side) to enter.
Tell me below- what will you do with a year's supply of macaroni? To help get your creative juices going, here's a recipe for Catelli's Ginger and Edamame Macaroni Salad! Good luck!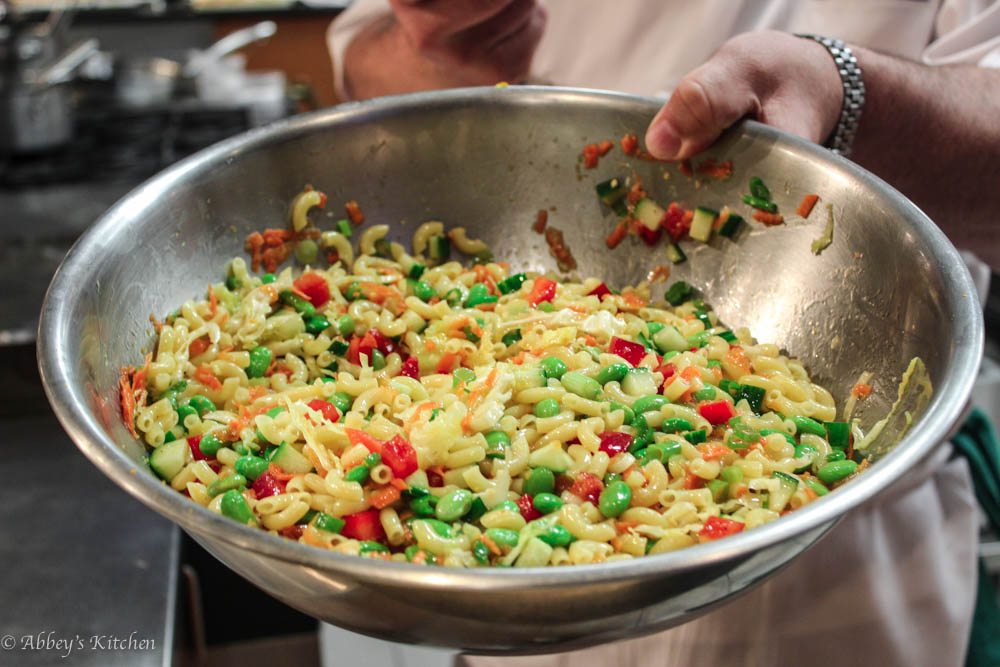 Catelli's Ginger and Edamame Macaroni Salad by Chef John Higgins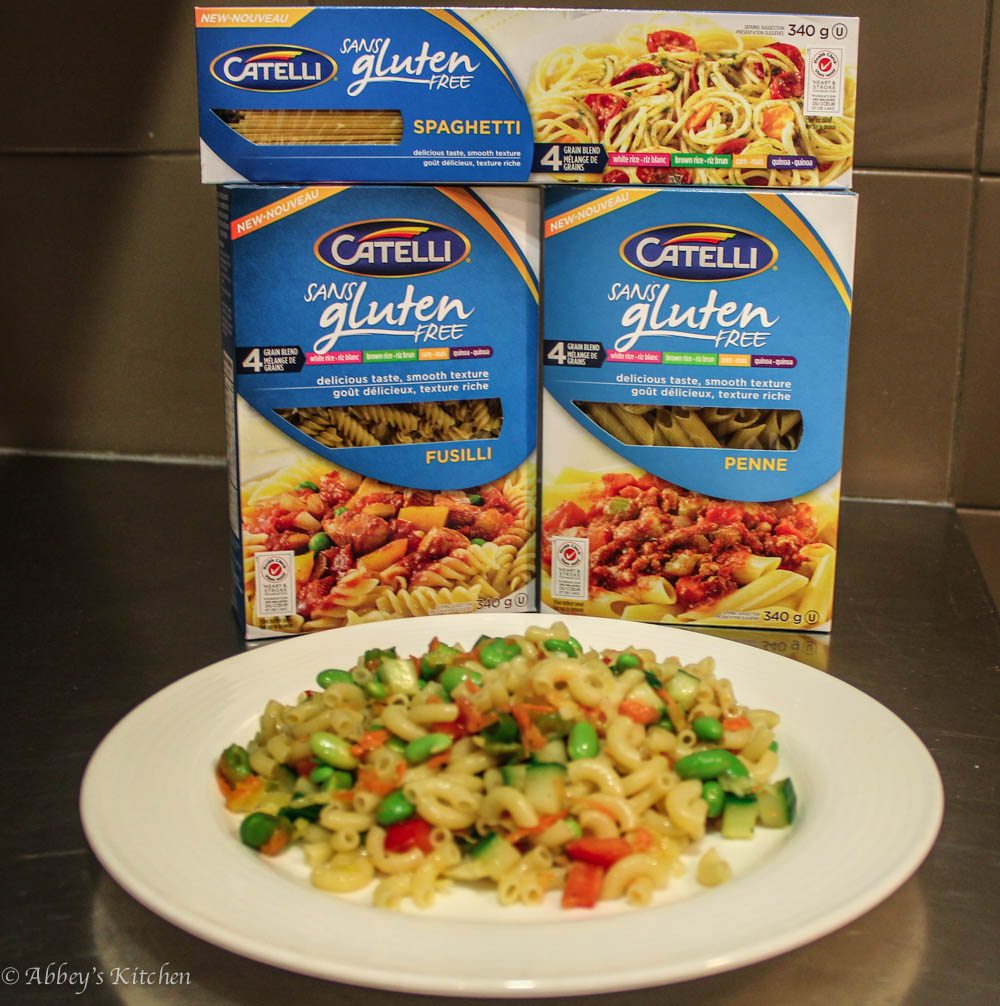 Updated on May 8th, 2019