Haven't you heard? Cauliflower is the new kale. Buh bye kale chips and Caesar salad, and hello cauliflower "rice" and "pizza crust". Okay so I'm not hugely enthusiastic about trying either of those pinterest favourites, but I do love the idea of a cauliflower "Steak". Who doesn't love steak? (okay, I guess those who don't eat meat likely don't love steak.. scratch that sentiment). I love steak!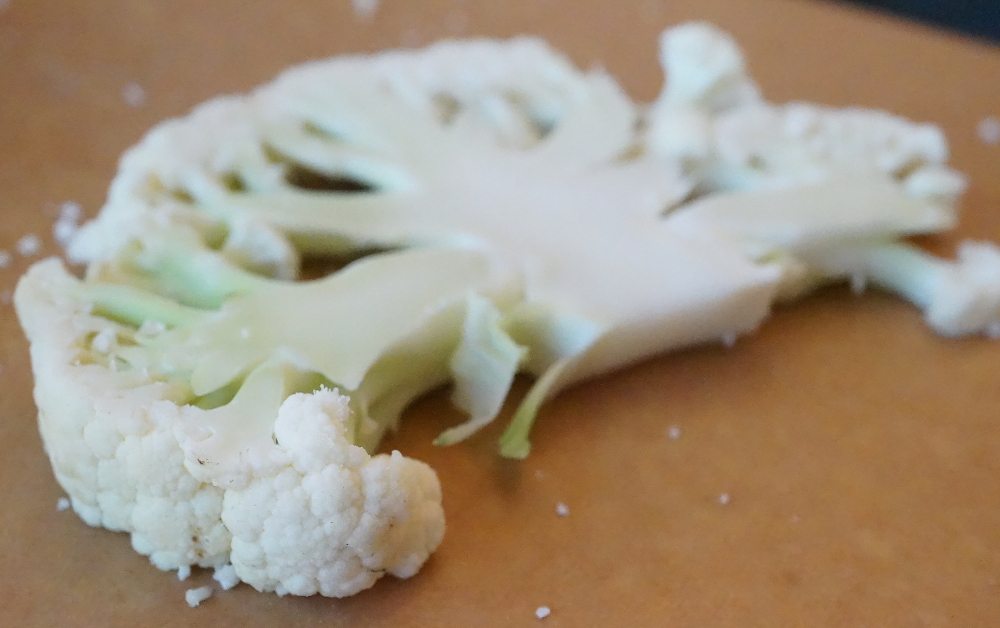 This dish was inspired by one I had when I was the Palm Beach Flaglers Steakhouse at the fancy pants Breakers Hotel.  Honestly, their premium steaks and seafood dishes are really top notch stuff, but it was this cauliflower side that left me wanting to return.  So I went home and created my own version and everyone at home was thankful for it.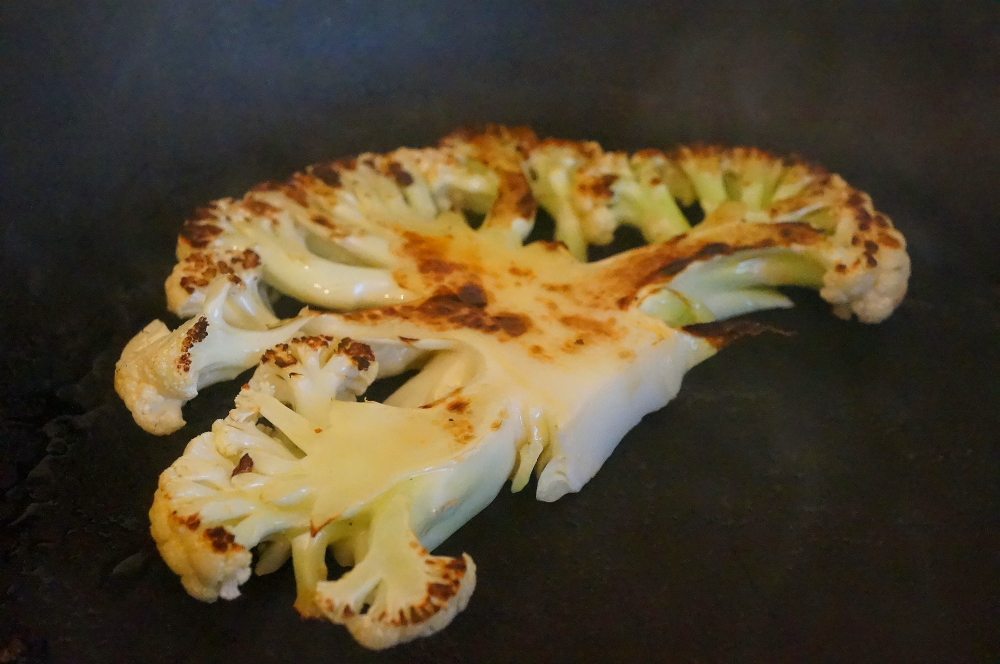 This recipe is super simple but packs a lot of flavour and texture into each bite. I love the caramelized crust on the cauliflower, the chew of the sweet raisins, the toasty bread crumbs and the crunch of the nuts.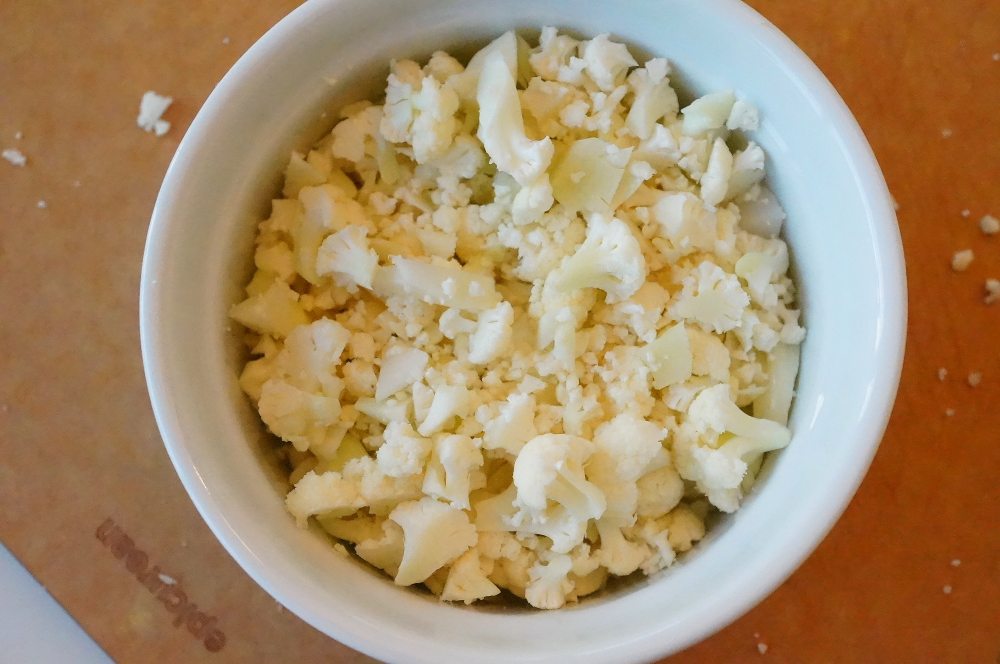 Feel free to use any type of breadcrumbs you have on hand- panko would work well as well. I used whole grain to get in as much fibre as I could- that's also why I added back the residual caulfilower bits. More veg= more nutrition, plus no waste!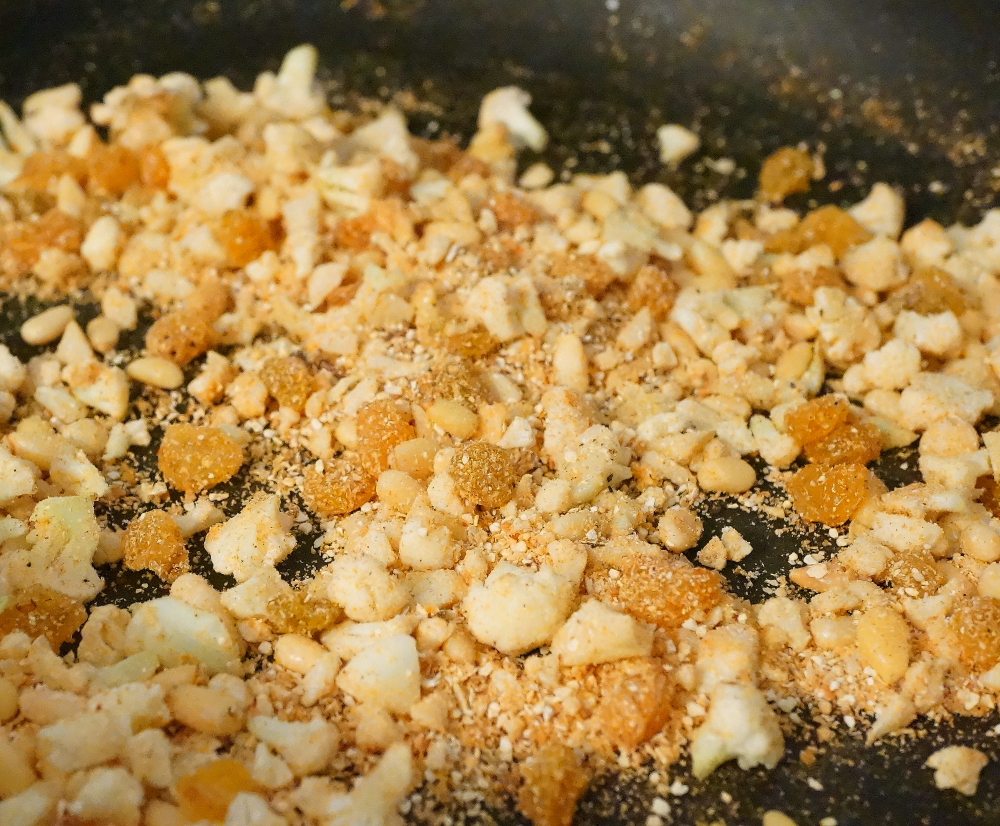 You can also easily change up the entire flavour profile of the dish, keeping the concept of the "steak" of cauliflower the same.   I went with a Mediterranean vibe myself because that is also really on trend right now, but the possibilities are truly endless.  You could make a nice sauce and dribble that on there, or go with a Latin American salsa. Cauliflower really is a blank slate when it comes to flavour so feel free to add or subtract as you please.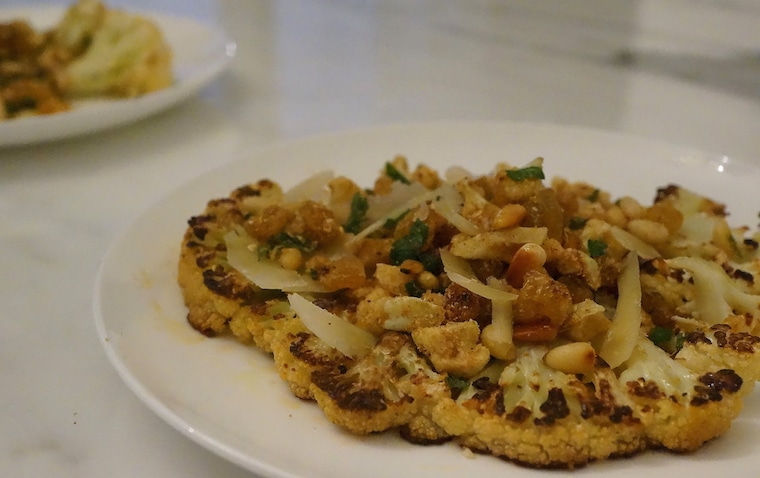 This is what I did:
Cauliflower Steaks with Raisins, Pine Nuts and Garlic Breadcrumbs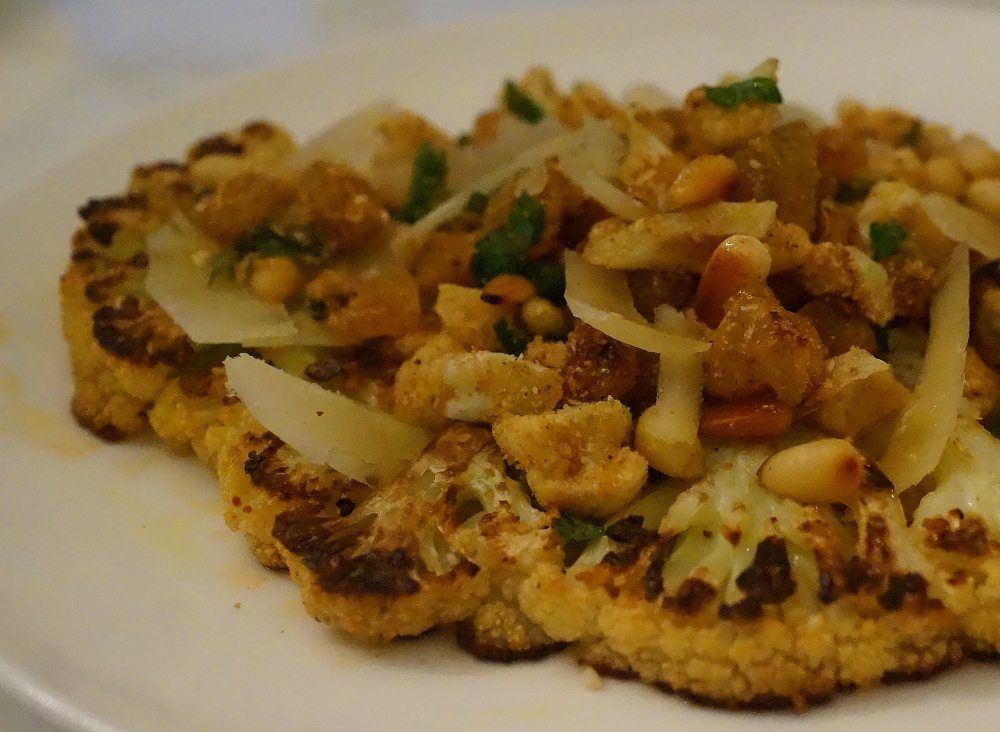 Updated on December 12th, 2015