This cooling Camomile Elderflower and Wild Blueberry Sorbet is made with our sponsor Alokozay tea and is a refreshing and healthy summer treat!
With warmer weather finally in the forecast and summer officially on the way, I have a perma-hankering for a bowl of something creamy, dreamy and icy smooth on the regular. Unfortunately, as most of you know, I've got a wedding in the works, and a daily bowl of chunky monkey is likely to leave me feeling- well – chunky. A healthy wild blueberry sorbet though? Practically wedding ready.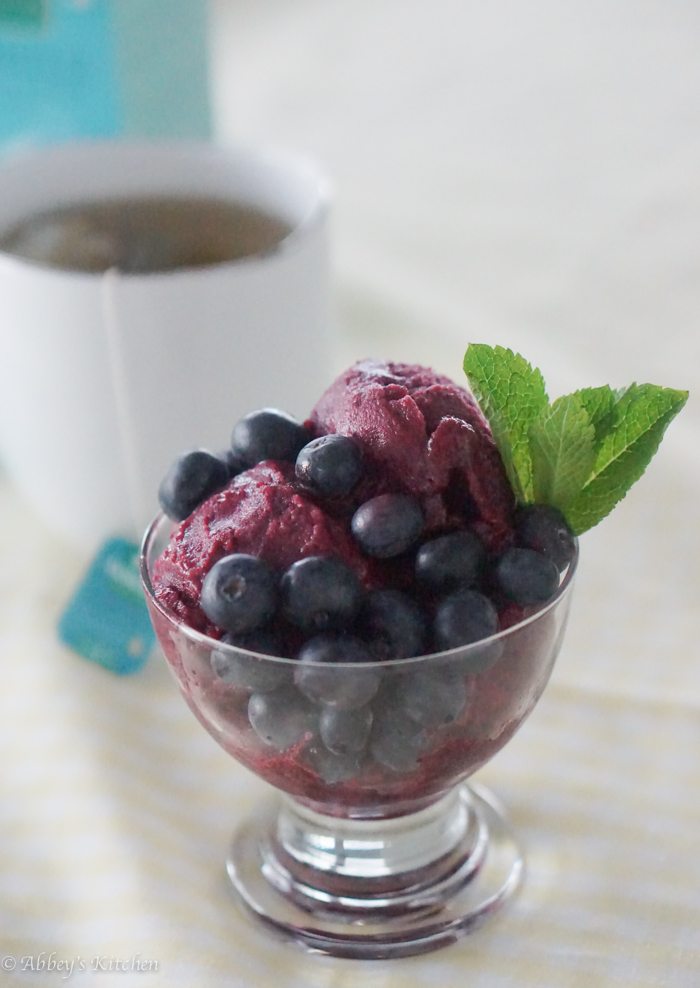 Wild blueberry sorbet has always been a go-to when I'm picking up cool summer treats for home, and it's an absolute sinch to pull off at home. When wild blueberries are in season here in Canada, this blueberry sorbet is usually one of the first things on my recipe list.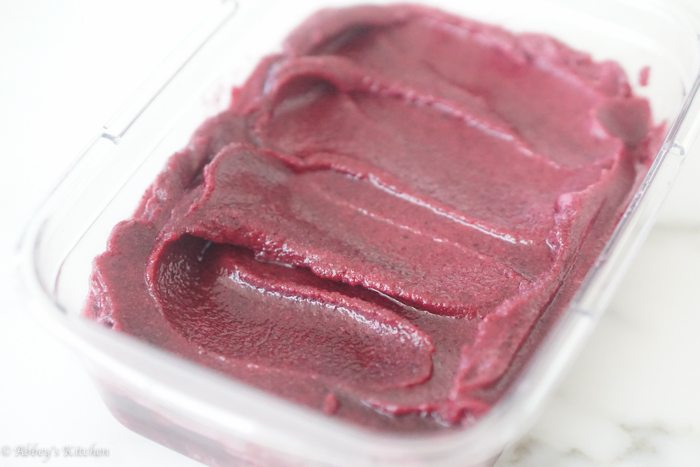 But Tea in Blueberry Sorbet?
I know, it's kind of a strange thought. We all know that tea is a traditional and nutritious drink. It's calorie free, packs a range of antioxidants and is a great way to perk up regular old water when you're struggling to get enough H2O. I recently discovered an even easier way to get my fix- by ordering online from the tea experts at Alokozay.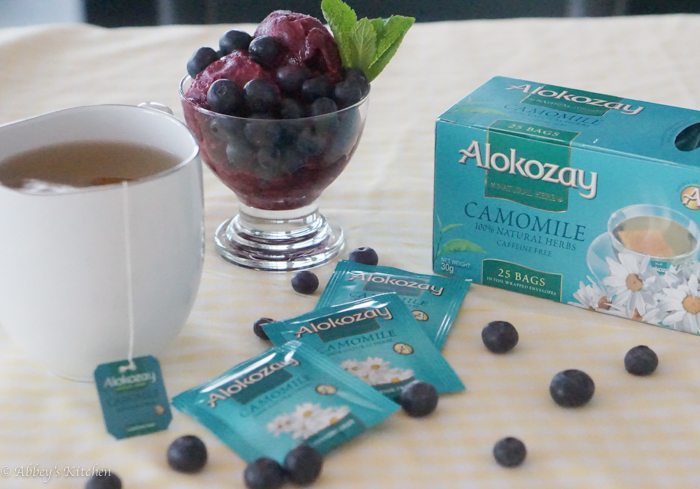 Alokozay Tea is based out of Mississauga, but incredibly, they have brand offices in over 40 different countries with tea plantations in places like India, Sri Lanka, Vietnam and China. While you can find it in stores in Ontario at Metro (International food section), Food Basics, Adonis and Bulk Barn, their online store makes it super easy to shop for home or send gifts with a range of bagged tea, loose tea, and even cute tea chests for entertaining. Shipping was very reasonable (free for most orders over $40!) and my delivery arrived about 4 days. And thank goodness, because I was itching to get started on that blueberry sorbet.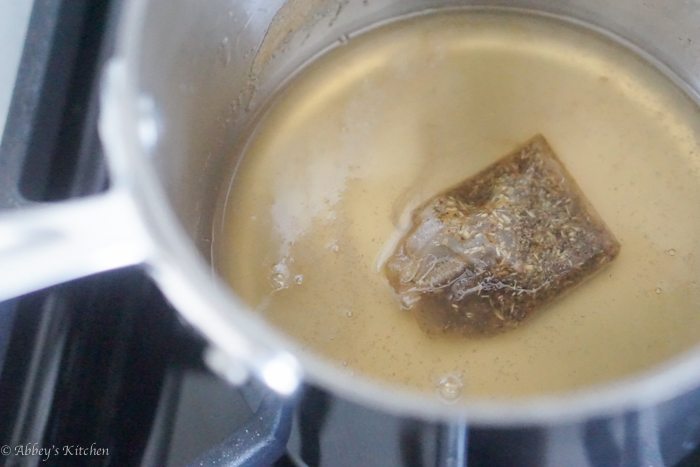 I decided to make a simple syrup with the Alokozay Camomile Tea, playing up its floral notes with wild blueberries and Elderflower soda in this blueberry sorbet. Man, I love that stuff.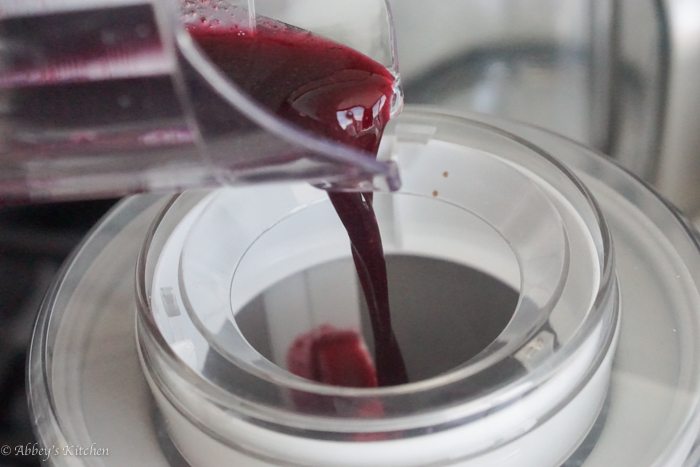 I also added a lightly beaten pasteurized egg white to the mix, which helps to smooth out the sorbet to a creamy dreamy texture without needing to add any dairy. This is key because the alternative would have been to add a lot more sugar to this blueberry sorbet, and it's totally sweet enough as is.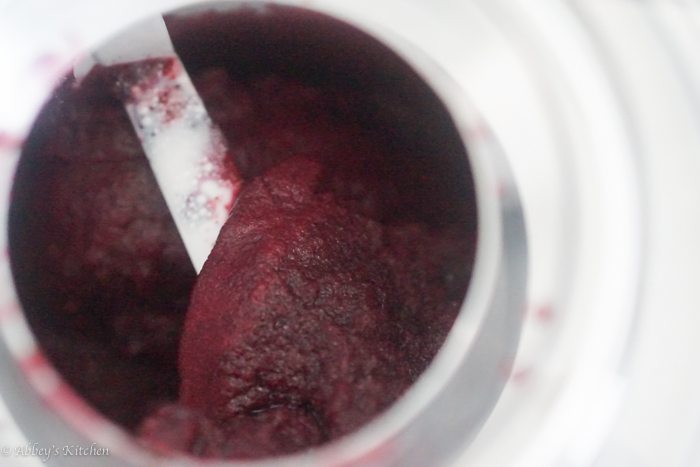 Now you can have you tea and eat it too! And to help you do that, Alokozay is offering a $1.00 off coupon from any Alokozay Tea product available to print off here. Do you have a favourite recipe for blueberry sorbet? What kind of recipe should I make with my Alokozay tea next? Leave me a message in the comments to see what I come up with!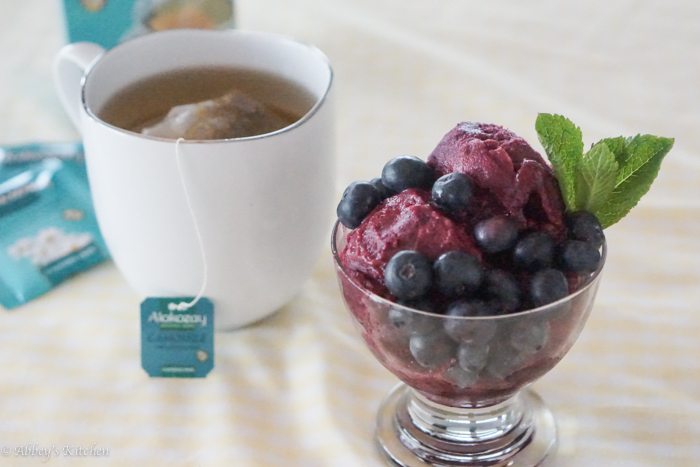 Camomile Elderflower and Wild Blueberry Sorbet
This cooling Camomile Elderflower and Wild Blueberry Sorbet is made with our sponsor Alokozay tea and is a refreshing and healthy summer treat!
Ingredients
2/3

cup

boiled water

1

bag

Alokozay Camomile Herb Tea

3

sprigs

thyme

6

tbsp

honey

2

cups

frozen wild blueberries

1/4

cup

Elderflower soda

Juice of 1/2 lemon

1

pasturized egg white

lightly beaten
Instructions
Add the honey, water, Alokozay Camomile Herb tea bag and thyme into a saucepan over medium heat, stirring until honey has dissolved. Increase the heat and bring to a boil for a minute. Put the lid on the pot, and allow to cool (covered) until it's room temperature.

Meanwhile, puree the blueberries in a food processor until smooth. Press through a fine sieve into a bowl to discard the seeds. Make sure to press the puree hard with a wooden spoon to make sure you don't miss anything.

Stir the blueberry puree into the honey syrup along with the Elderflower and lemon.

Add to a prepared ice cream maker and process according to manufacturers directions. After about 20 minutes in the machine, gradually pour in the lightly beaten egg white.

Transfer sorbet to a shallow container and store in the freezer until ready to serve.
Nutrition Facts
Camomile Elderflower and Wild Blueberry Sorbet
Amount Per Serving
Calories 280
* Percent Daily Values are based on a 2000 calorie diet.
Disclaimer: The preceding recipe was developed as part of a compensated ambassador program, however, as always, all opinions are genuine.
Updated on May 10th, 2019