When you think of a traditional Thanksgiving holiday meal, most people automatically think of turkey with cranberry sauce. Now, I had been raised as a child with a very traditional palate so my mom served us cranberry sauce rewarmed from the can (always whole berry- never the jelly type). Well, since I started taking over the holiday cooking duties, one of the dishes I have had fun playing with is the cranberry sauce- and its so easy for you to do too! Each year I try something slightly different, sometimes I add dried figs, or cherries, or apples or quince or pears in there. Sometimes I swap cranberry juice and use pomegranate, grape, apple cider or- as in this year- elderflower press. There is nothing more nostalgic to me then elderflower press. When I was a young dancer, I used to get the stuff at dance competitions and it was a real treat. Here in my holiday fruit sauce, it lent its delicate floral aroma beautifully. Playing that up a bit, I added a couple tablespoons of Vidal Ice Syrup (essentially reduced down vidal ice wine). I got the stuff (Blue Label) on sale marked down from $14 to $5! I couldn't pass it up! I have also seen a similar product in wineries and specialty food shops. If you can't find it, just grab a bottle of good vidal ice wine and simmer until it reduces to a syrup (maple syrup consistency).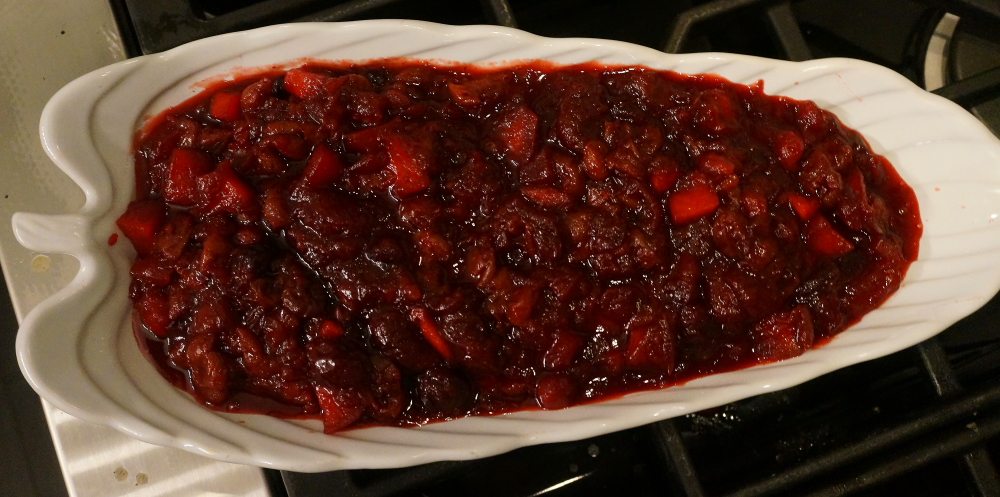 This sauce not only is incredible on poultry, but would be a wicked topping for Chanukah latkes as well!
So with lots of holidays coming up, bookmark this recipe, adapt it to your family's tastes and heck, you can call it your own! This is what I did.
Elderflower Vidal Cranberry, Cherry and Apple Sauce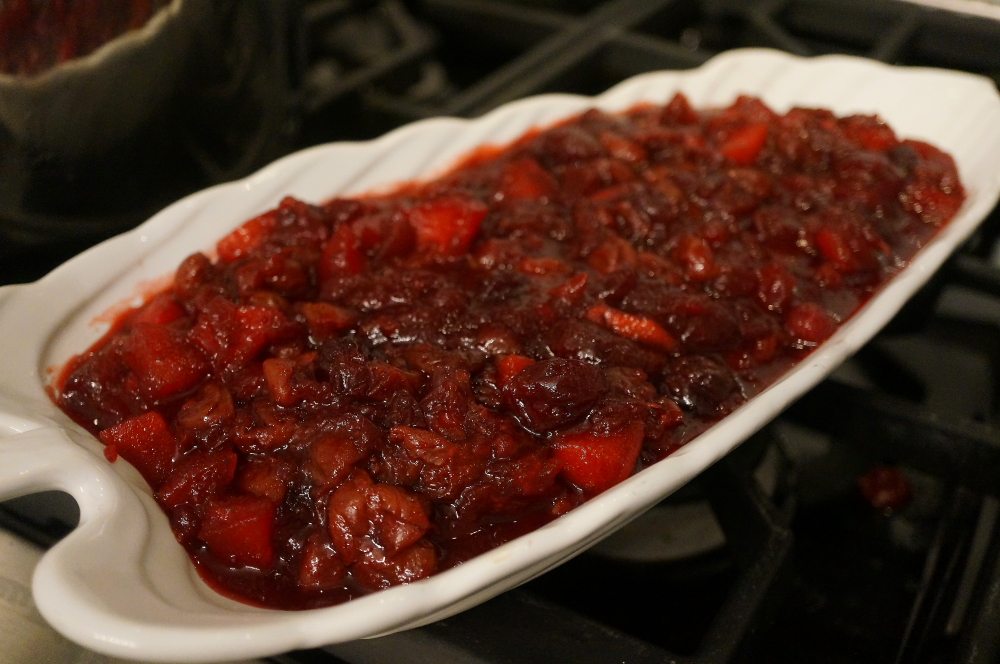 Updated on December 12th, 2015