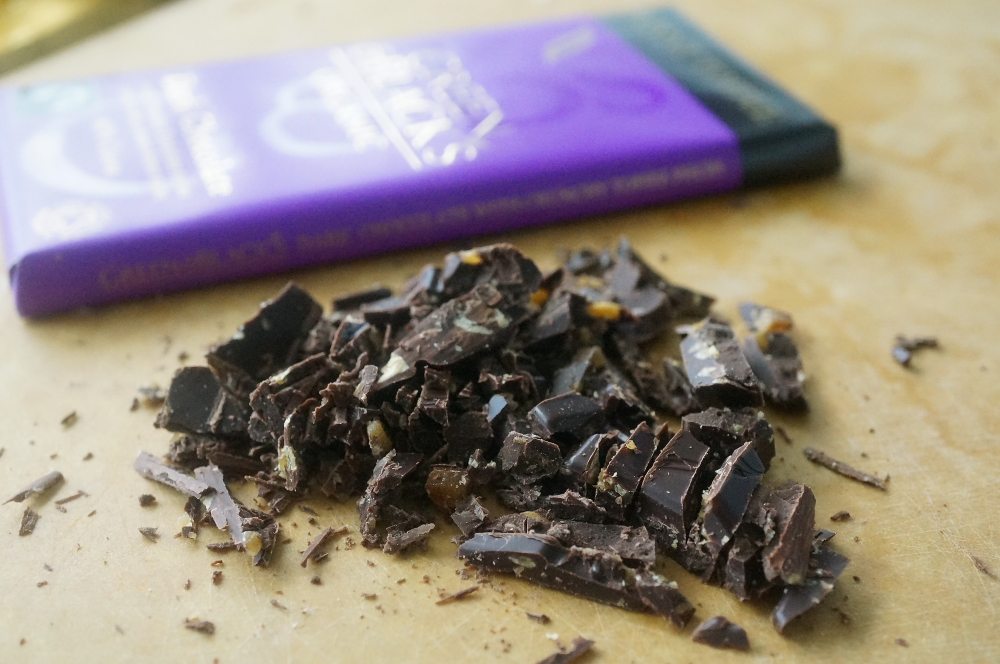 One of the most common questions I get when people meet me at food events is, "How come you manage to stay in such good shape and eat THAT?" It's a complicated inquiry I often don't have time to fully answer, but usually I just brush off the phenomenon as related to my exercise regime. I genuinely love being active. I love running, I love being challenged, and I love that feeling when you finish a work out and you're on a super high. In addition to a good amount of daily cardio, I also have a personal trainer and attend morning boot camp classes, both of which are predominantly weight training.   For me, this is probably the most meaningful change I've made to my lifestyle to improve my health. Over the past year and a half, I have gained about 15 lb of lean muscle and I cannot stress how much better it has made me look and feel. Plus, more muscle means higher metabolism, so I automatically need to eat more each day! Who wouldn't want to do that?
But to support that muscle growth, I've had to make a conscious effort to get in enough protein every day. At meal times, this isn't a huge challenge- all I've had to do is swap a percentage of my carbs for a little extra lean protein. But snack time hasn't been a walk in the park. See, I have a sweet tooth, and when it's snack time, I don't want to eat turkey breast or hummus. Unfortunately, there aren't a whole lot of high protein sweets with the exception of Greek Yogurt which I eat at breakfast every day. For that reason, I've taken to sneaking a little flavoured protein powder into various other meals and snacks in the day. Sometimes I sprinkle a little in my oatmeal. Sometimes I mix some into my cottage cheese. But with summer on the way, my favourite use is in homemade ice pops.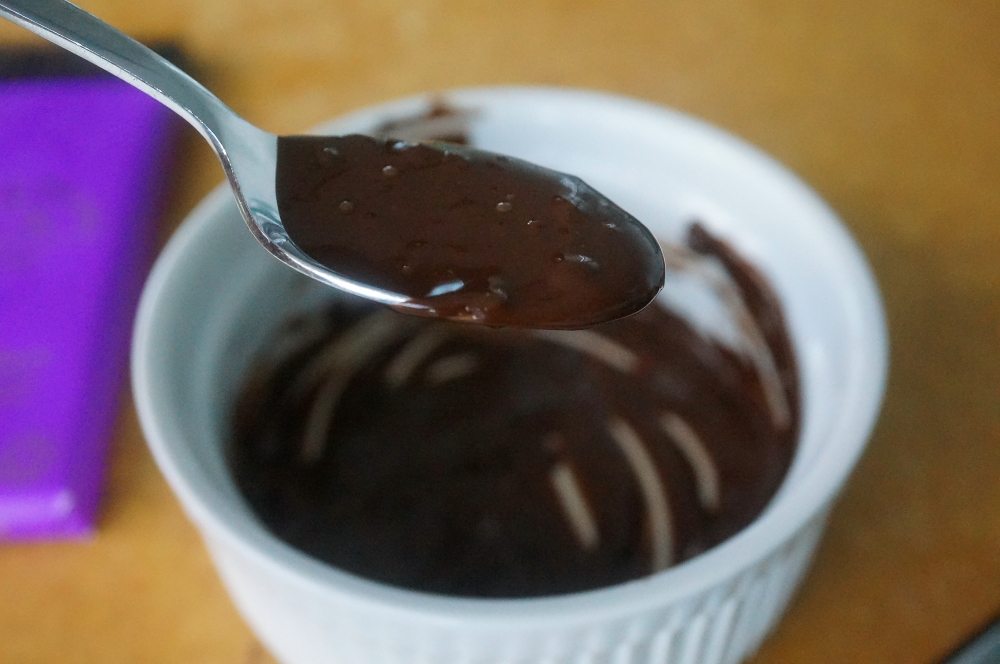 This recipe brings together my all time favourite flavour combination- banana, chocolate and peanut butter and it couldn't be easier. I threw together a few overripe bananas, some melted Green & Black's Burnt Toffee Dark Chocolate, and my peanut butter protein powder (About Time brand), blitzed them until smooth and froze them in molds. The result was a super tasty treat with about 120 calories and 7 1/2 grams of protein.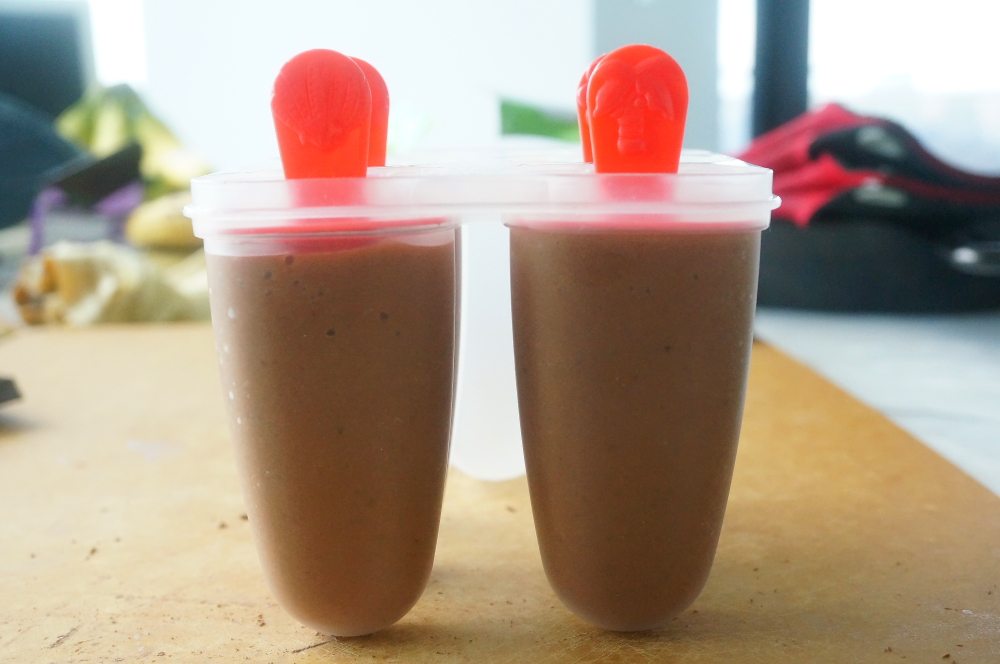 Feel free to play around with the fruit protein flavour chocolate variety combination. You could do pureed peaches with vanilla protein powder and Green & Blacks White chocolate, or strawberries with banana protein powder and classic Green & Blacks Milk! What delicious combination would you want to try using in your ice pops?
High Protein Peanut Butter, Banana & Chocolate Ice Pops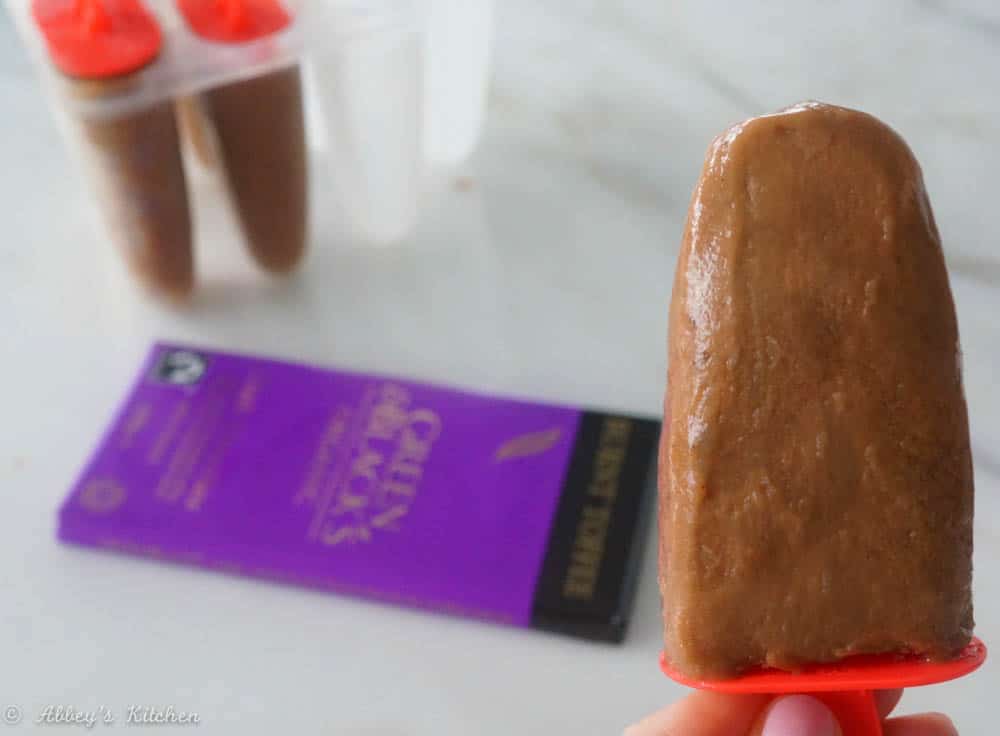 Okay- so it took me so long to get my camera ready I had to go in for a few licks before I got the shot – sue me!
Updated on May 8th, 2019