There is something timeless and universally satisfying about honey roasted carrots. I don't know an adult who doesn't like them, and your kids will eat them like candy. This recipe takes things up a notch on the sophistication meter by using Heirloom Rainbow carrots and keeping the tops in tact.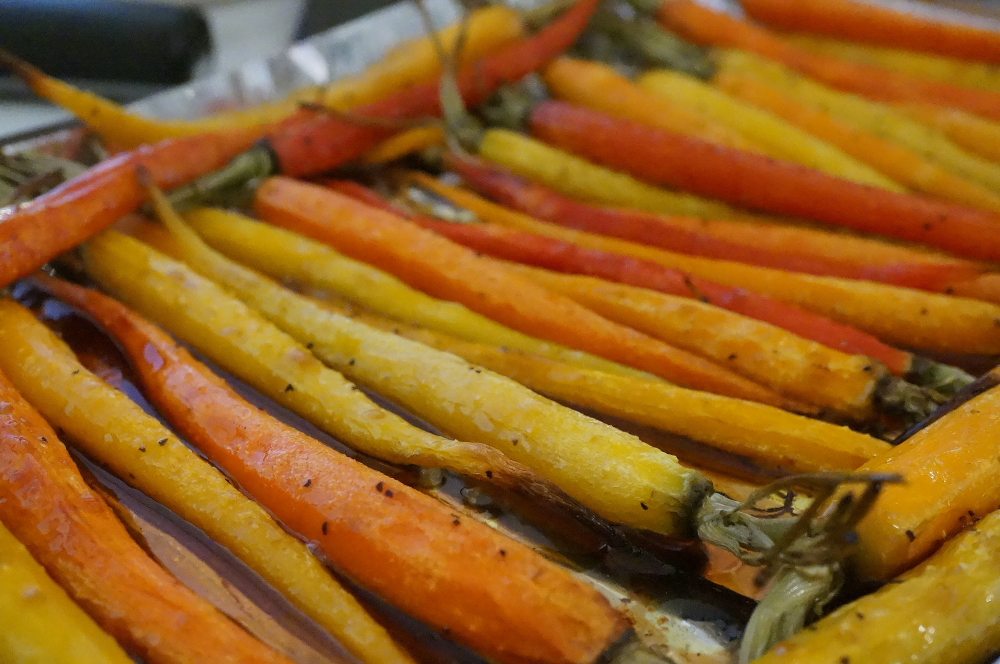 They look almost too pretty to eat and will impress the pants off even the toughest in laws or picky palates. Meanwhile, they could not be easier to pull off. Actually, they're pretty much fool proof as long as you don't over or under cook them too dramatically. To determine if they're done, try pricking one with a fork (a fat one) to make sure it is tender with a slight resistance. If you're still unsure, just eat one. No one will know! That's the perks of being the one making the meal.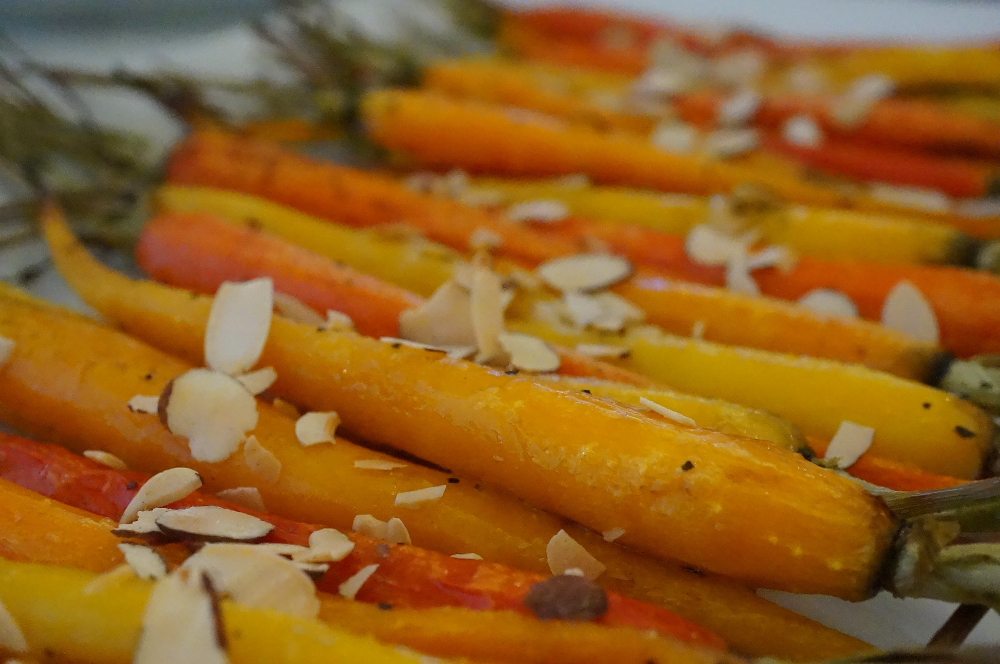 This can totally be scaled down to accommodate a small family but it's a perfect recipe for entertaining, because you can roast the carrots a few hours ahead, and just leave them out tented loosely with tin foil.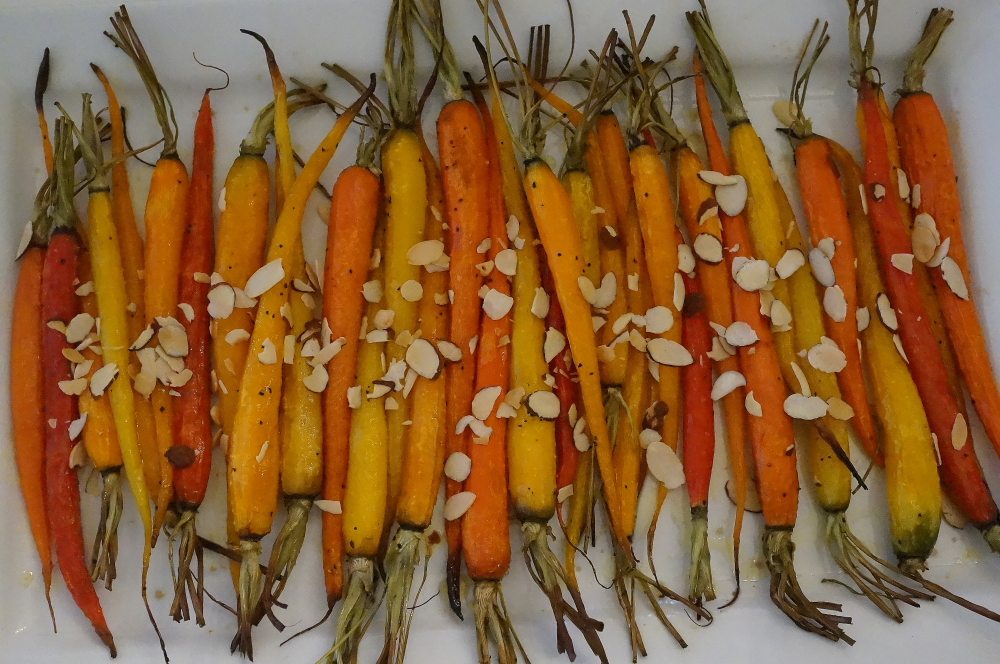 Then just rewarm in an oven (anything between 325-375 F will be fine) for 5-10 minutes and top them with the almonds right before serving. Getting as many things done ahead of time is really the key to hosting a successful dinner party.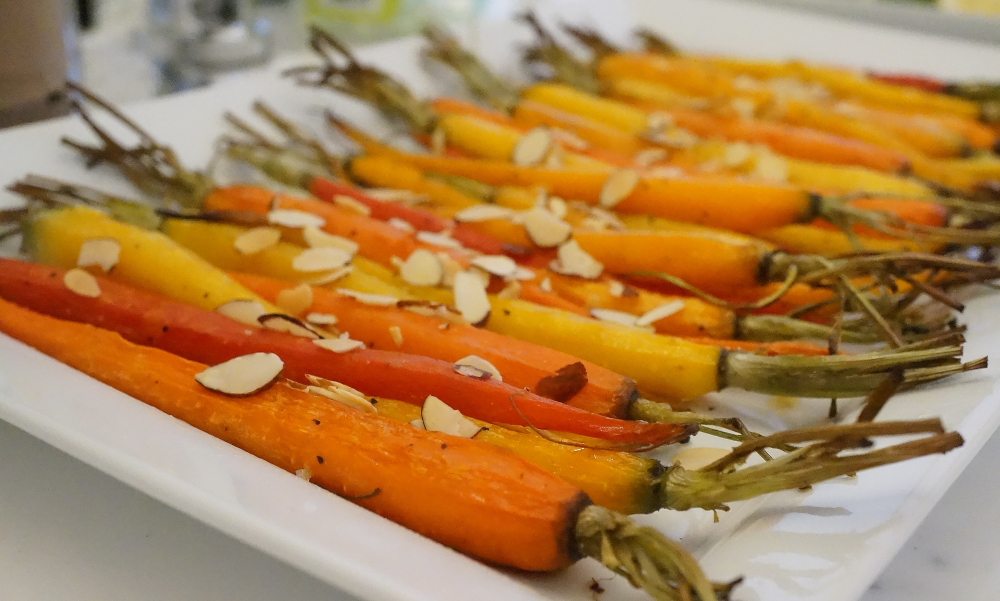 Honey Almond Roasted Heirloom Carrots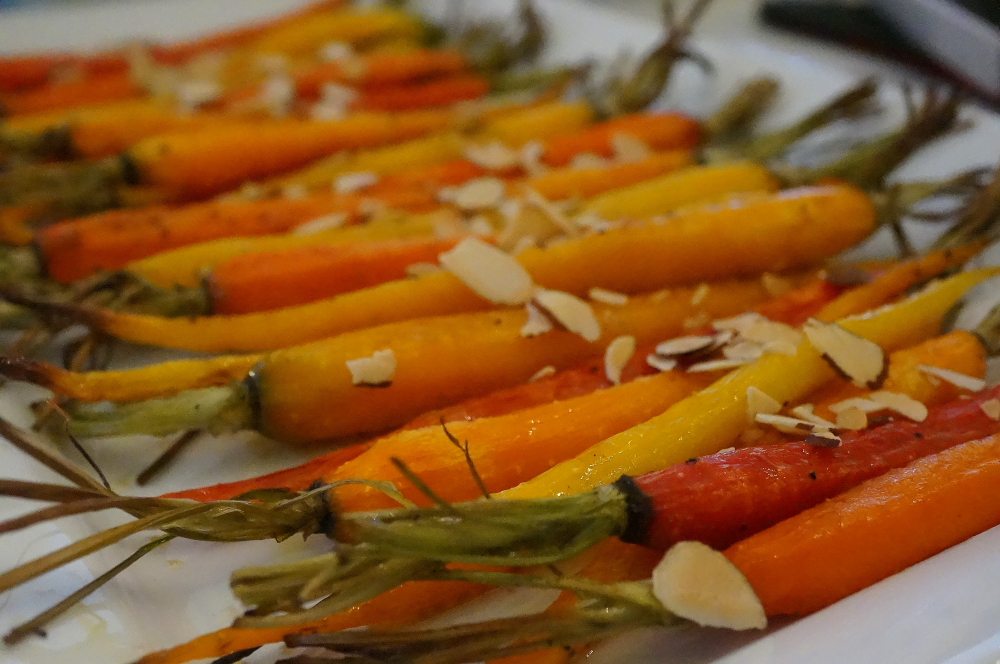 Updated on February 13th, 2016