If you read my blog regularly, you probably know that I'm a huge fan of eating spaghetti squash. Not only is it a fraction of the calories and carbs of regular pasta, but it's also one of those things you can't really screw up. You pop it in the oven, and forget about it until everything else is already good to go.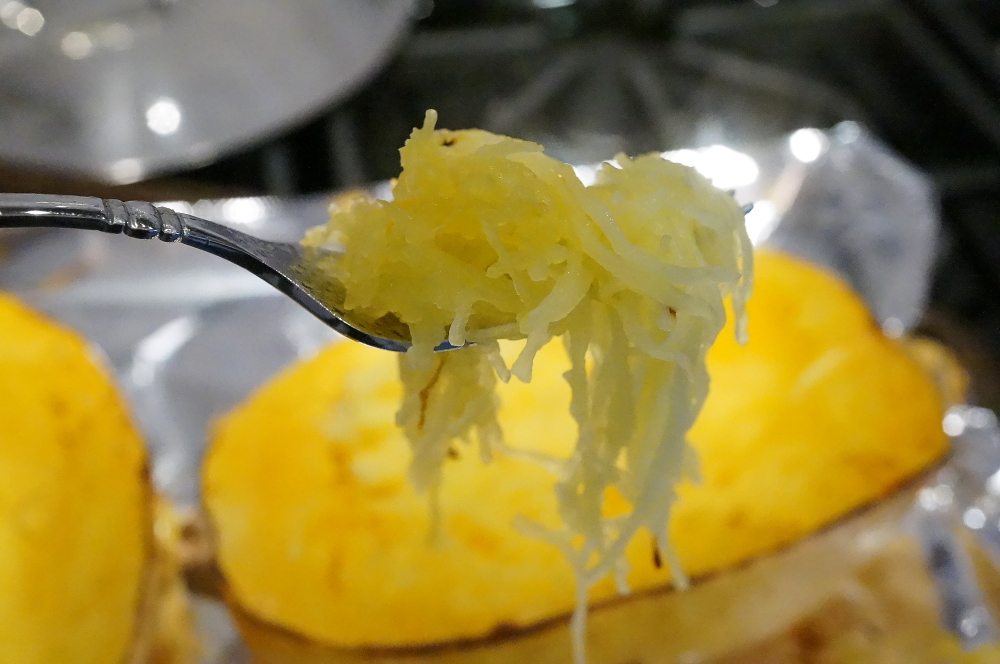 So why not just use pasta? Well, when cooking and eating at home, I really try to think about balance. If I'm going to have cheese, something else has got to give, so that either means it's going to be a low fat protein/ vegetarian meal or I do my best to reduce my starch or carbs.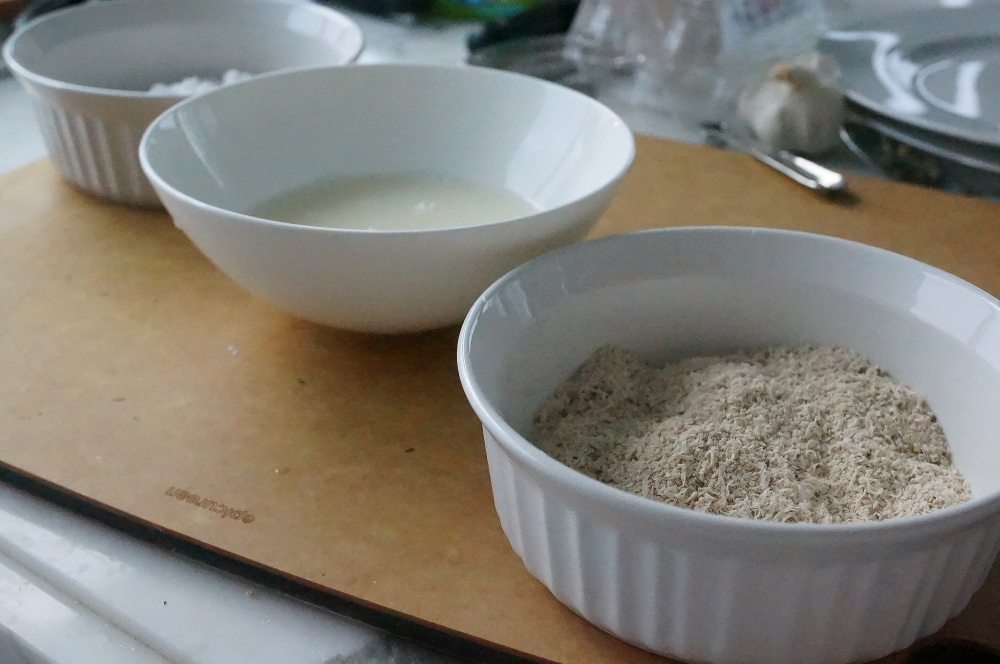 I love my cheese, and as much as I love real pasta, I adore spaghetti squashfor it's own merits so this was definitely worth the trade.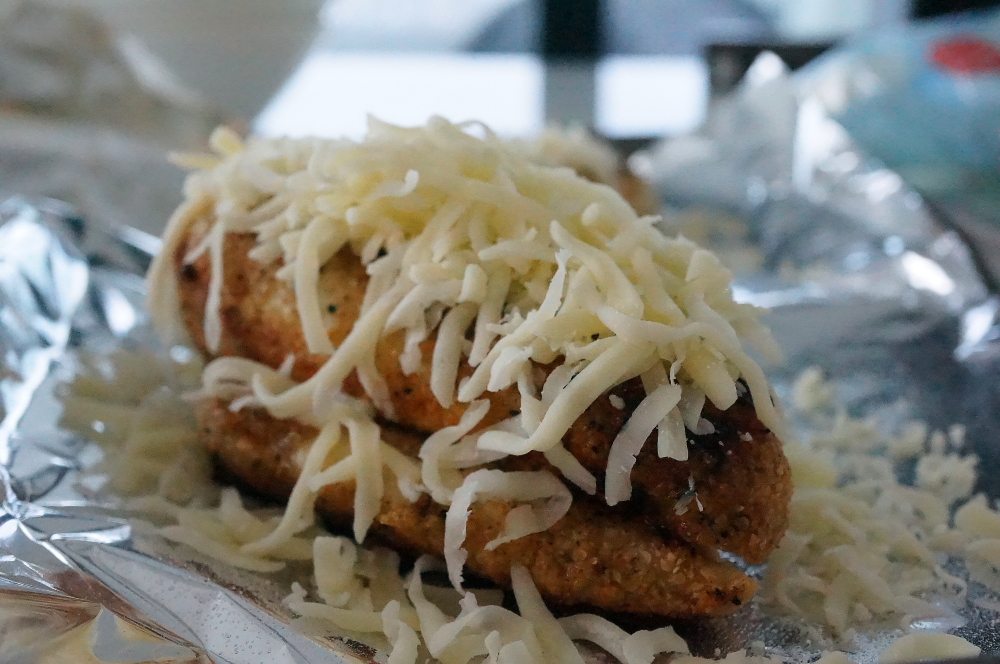 If you want to expedite this whole process, you can totally forget about making your own sauce and bring home your favourite jar. I just recommend you opt for one that has no more than 400 milligrams of sodium, at least 3 grams of fibre, fewer than 10 grams of sugar and less then 80 calories per half cup.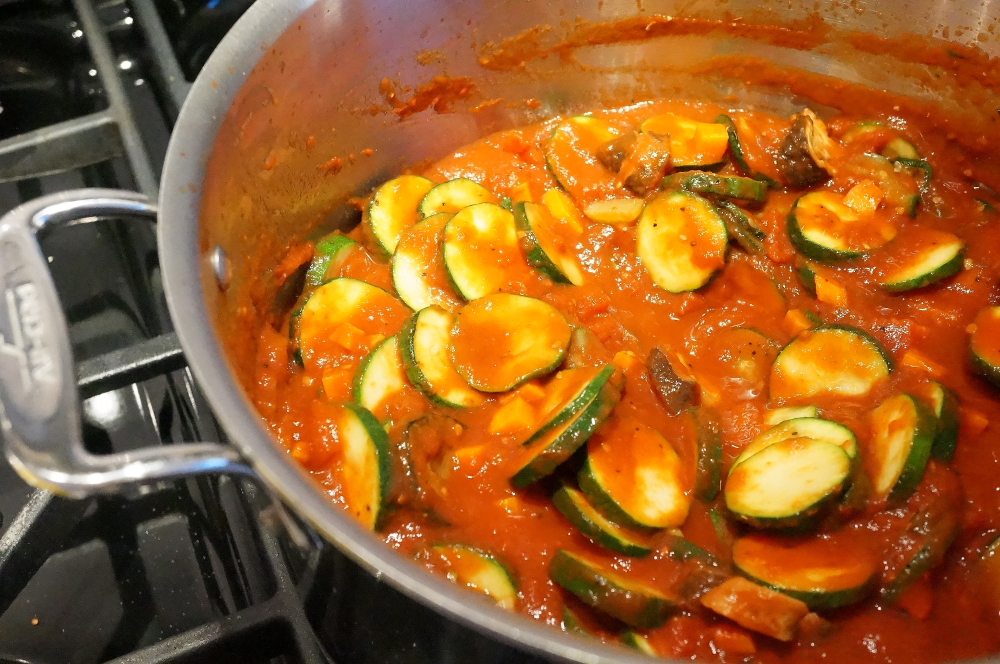 This is what I did:
Low Carb Chicken Parmesan with Spaghetti Squash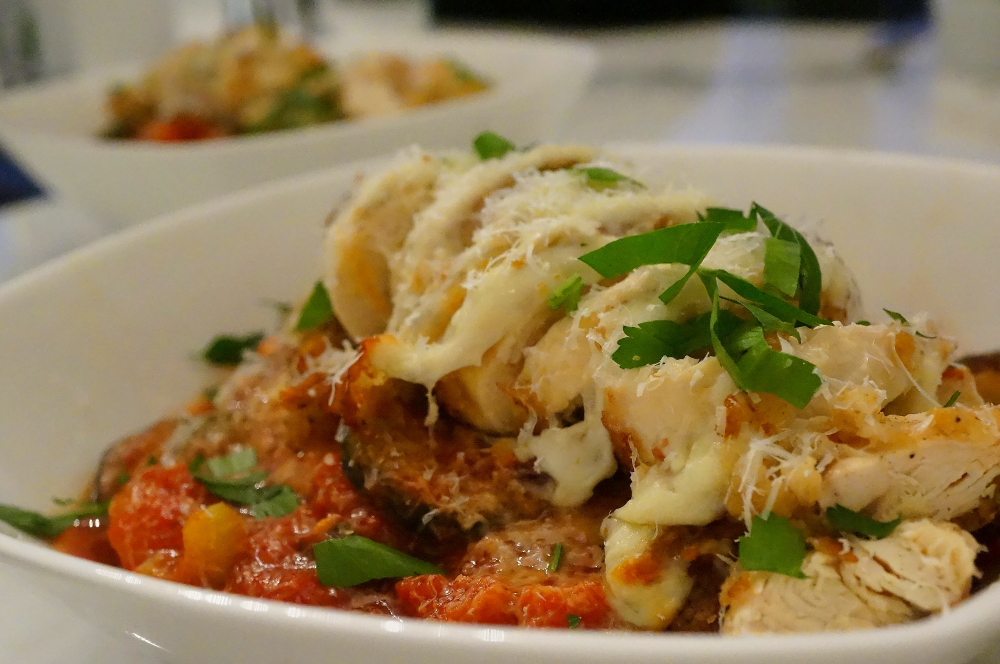 Low Carb Chicken Parmesan with Spaghetti Squash
This is the perfect low carb version of a classic dish.
Ingredients
Spaghetti Squash
1

large Spaghetti Squash

, cut in half lengthwise
Tomato Sauce:
3

tbsp

extra virgin olive oil

, divided

5

zucchini

, sliced into coins

1

carrot

, peeled and finely diced

2

stalks of celery

, finely diced

1/4

white onion

, finely diced

1

clove

garlic

, minced

1

can crushed tomatoes

1

can diced tomatoes

2

bay leaves

1

tsp

dried oregano

1

tbsp

basil

, chiffonade

Pinch hot chili flakes

1 0.5

oz

package of dried mushrooms

2

tbsp

balsamic vinegar

2

tsp

sugar

, or more to taste

Salt and Pepper

, to taste
Chicken:
4 5

oz

skinless

, boneless chicken breasts

6

tbsp

all purpose flour

2

egg white

1/4

cup

skim milk

3/4

cup

whole grain bread crumbs

1/4

cup

finely grated parmesan cheese

1/4

tsp

dried oregano

1/4

tsp

dried garlic

1/4

tsp

dried cayenne

2

tbsp

extra virgin olive oil

3/4

cup

part skim mozzarella cheese

Finely grated parmesan

, for garnish

Parsley

, finely chopped, for garnish
Instructions
Spaghetti Squash
1.Preheat oven to 450 F. Cover a baking sheet with tin foil and lightly grease. Place the spaghetti squash cut side down onto the baking sheet. Bake until very tender when pierced with a fork, about 1 hour.

2.Once cool enough to handle, "rake" the flesh with a fork until it strings off into a bowl. Sprinkle with a pinch each of salt and pepper and set aside.
Tomato Sauce:
1.In a large pot or pan with deep sides, preheat one tablespoon of the olive oil over medium high heat. Add in the zucchini and sauté until golden, about 5-8 minutes. Season with a pinch each of salt and pepper and transfer to a bowl.

2.Return the pot to the heat and add in the extra 2 tablespoons of oil. Heat to medium high, then add in the carrot, celery, and onion and sauté until translucent. Add in the garlic and sauté until fragrant, about 30 seconds.

3.Add in the tomatoes, bay leaves, oregano, basil, and chili flakes. Reduce heat to medium low and simmer for 30 minutes.

4.Meanwhile, transfer the mushrooms to a heat proof bowl and cover with 1 cup of boiled water. Allow to sit for at least 10 minutes. Remove the mushrooms, finely chop and add to the pot, along with 1/2 cup of the poaching liquid.

5.Near the end of the cooking process, add in the balsamic, sugar and season with salt and pepper.

6.Mix the cooked zucchini into the pasta sauce and heat until warmed through. Remove the bay leaves. Keep warm.
Chicken:
1.Set up three bowls- one with the flour, one with the egg whites beaten together with the milk, and one with the combination of bread crumbs, cheese, oregano, garlic, and cayenne.

2.Dip the chicken breast into the flour, then the egg white mixture, then the breadcrumbs. Set on a plate and sprinkle with a pinch each of salt and pepper. Continue with the remaining three chicken breasts.

3.Heat the olive oil in a large nonstick skillet over medium high heat. Sear each chicken breast on each side until golden brown, about 4 minutes per side. Transfer the chicken breasts to a baking sheet lined with tin foil that has been greased. Bake for about 20 minutes, or until a thermometer reaches 165F. If you notice the cheese is starting to brown too quickly, grease a piece of tin foil and tent the cheese (greased side down).

Slice the chicken breasts into bite size pieces.
Assembly
Top the spaghetti squash with the zucchini tomato sauce and one chicken breast each. Garnish with additional shaved parmesan and parsley.
Nutrition Facts
Low Carb Chicken Parmesan with Spaghetti Squash
Amount Per Serving
Calories 400
* Percent Daily Values are based on a 2000 calorie diet.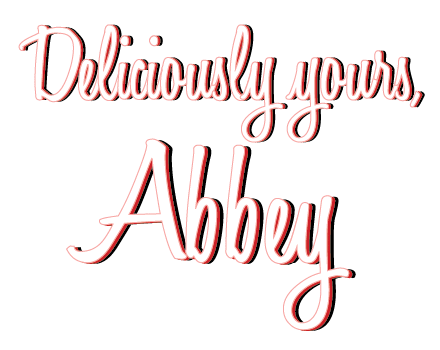 Follow Abbey!
Subscribe to new posts!
Subscribe to my weekly newsletter so you never miss any contests, restaurant news, recipes and more foodie fun!
Email:

You might also like…
Updated on June 11th, 2017