This week, I agreed to host a "Holiday" dinner with my family and my partners family, essentially to celebrate anything and everything going on these past few months and following months. See, because of the Delicious Food Show, I was too busy to do my usual holiday feast for Thanksgiving. My family also (for the first time ever) agreed to come with us to Florida for Christmas so they would be missing out on my big Christmas dinner I do then too. One must also not forget that we celebrate Hannukah too (which is right around the corner), and both my partner and my birthdays are coming up. So with our crazy busy schedules (which are already packed with too many food related get togethers), I figured, why not combine all these festivities to one and save some cash, time, and hopefully some calories too? So get ready to see a few new recipes come out of the weekends' events.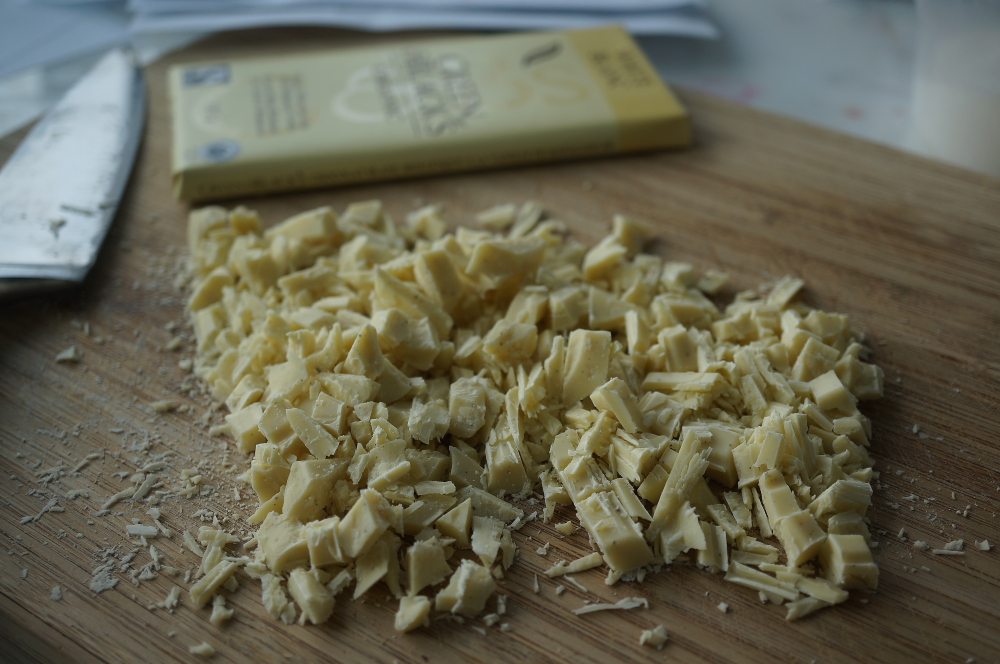 Lets talk dessert first, because dessert always comes first in my heart, obviously. Ice cream sandwiches are one of my all time favourite treats. I think my obsession started back when I was a kid and my sister and I were allowed one treat each at the treat store. One of us would get an Orea ice cream sandwich (which I still love and occasionally buy at home), and the other would get a bag of Humpty Dumpty salt and vinegar chips (does anyone know where to get these??). We would share, of course, as good sisters do, but we would also dip our chips into our ice cream. Try it- if you enjoy sweet and salty, you will absolutely love it.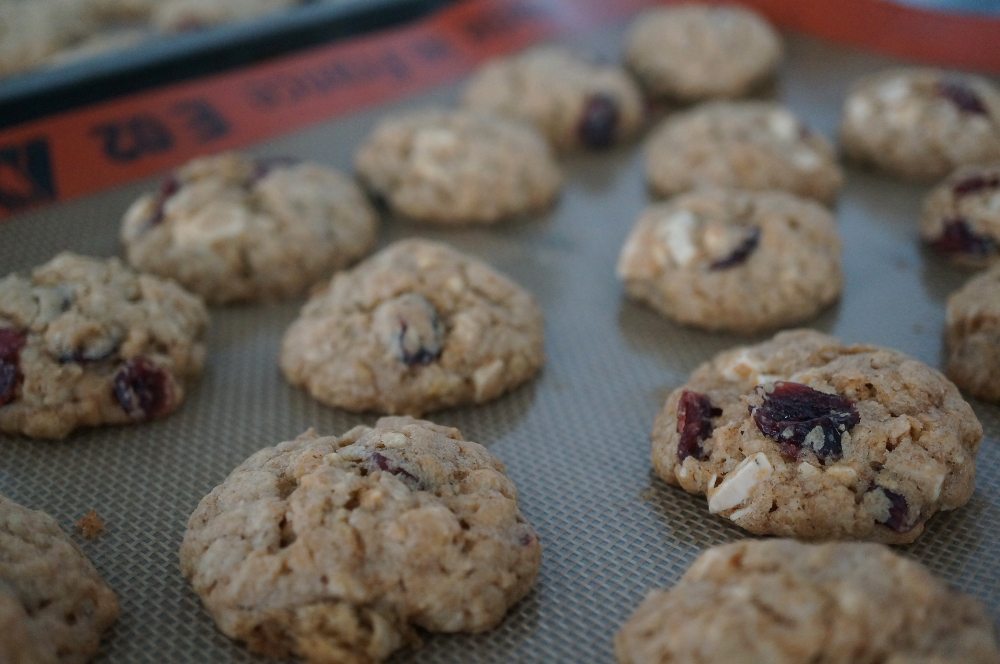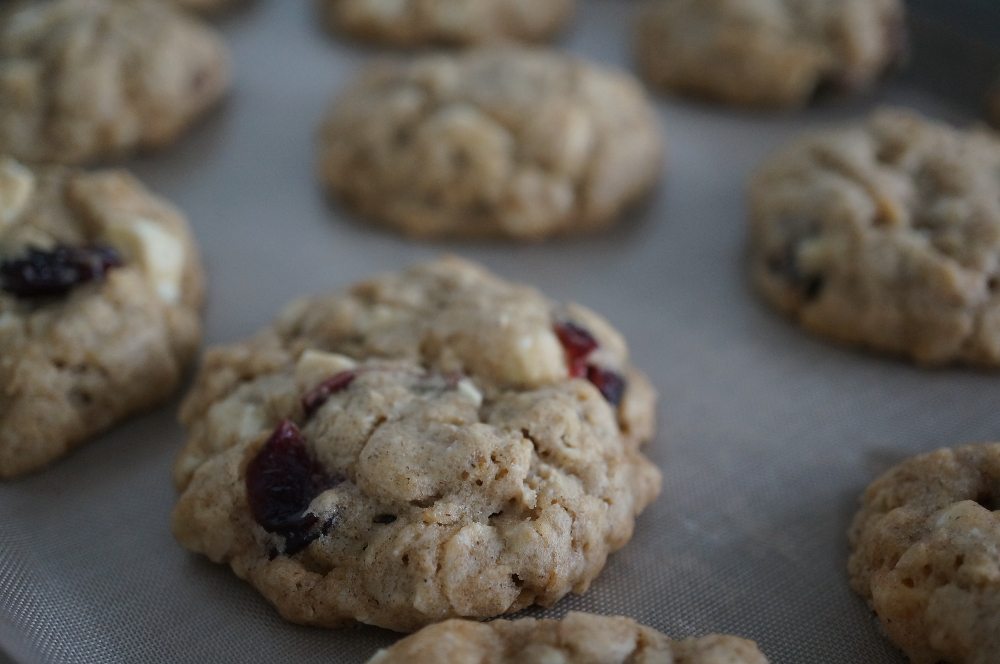 Today, I love to experiment with ice cream sandwiches, switching up different flavoured cookies with different ice creams. Honestly, when you're baking/ churning these babies at home, the sky is the limit with flavour combinations. Last time, for Valentines Day, I made delicious heart- shaped red velvet cookies with cream cheese ice cream in between them. They were, I must say, incredibly delicious.  For the holidays, however, I wanted to showcase seasonal flavours and colours, so I went with a cranberry ice cream with white chocolate chunks, and to compliment it, hearty oatmeal cranberry white chocolate cookies.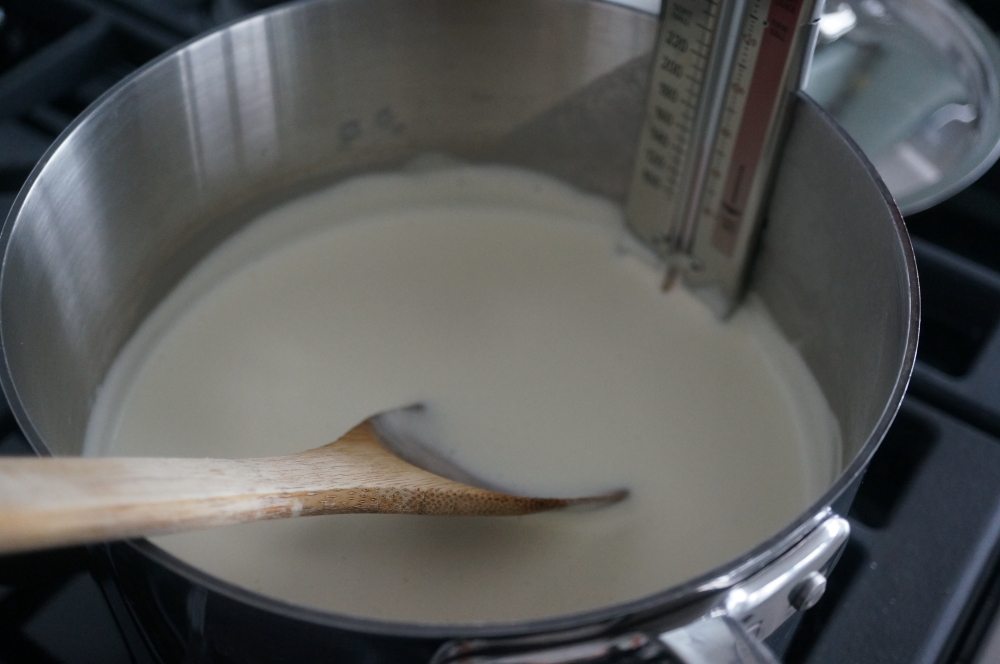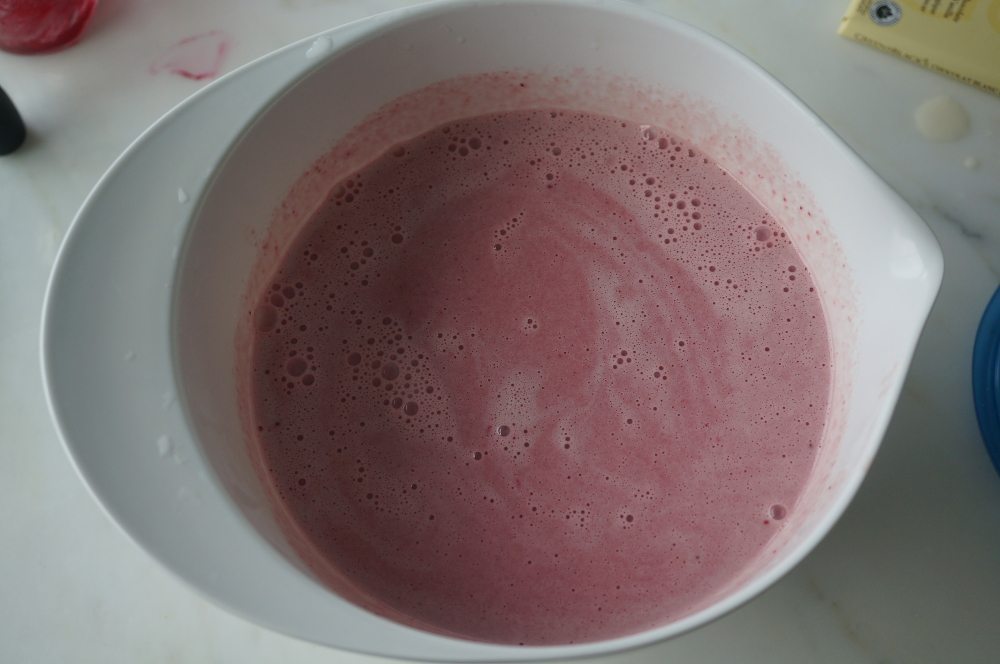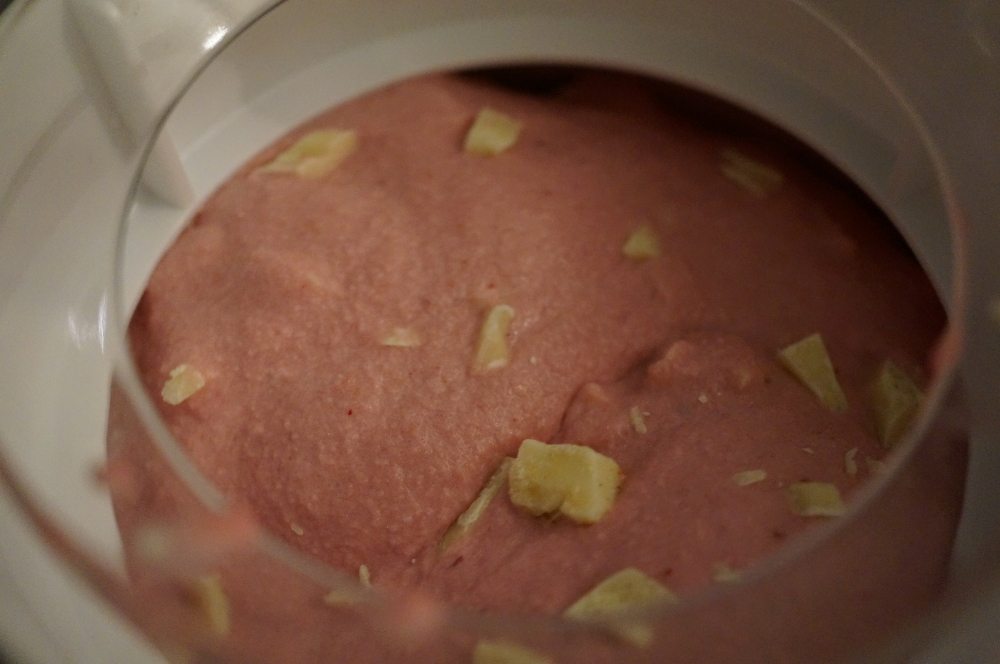 Now here is a vital tip with these cookies. When I served them, I made the mistake of taking cold cookies from the fridge, adding the ice cream and serving immediately. The result was that the poor cookies were a bit too hard to eat easily with the ice cream.  I later tried it by warming the cookies up in the microwave (I add a little cup of water to the microwave for added moisture), just for about 30 seconds or so, THEN I smear on the cold ice cream. And make sure its VERY cold. Don't let it warm up on the counter, it will warm up to a perfect consistency once combined with the warmed cookies. Get it? Got it? Good. Here is what I did.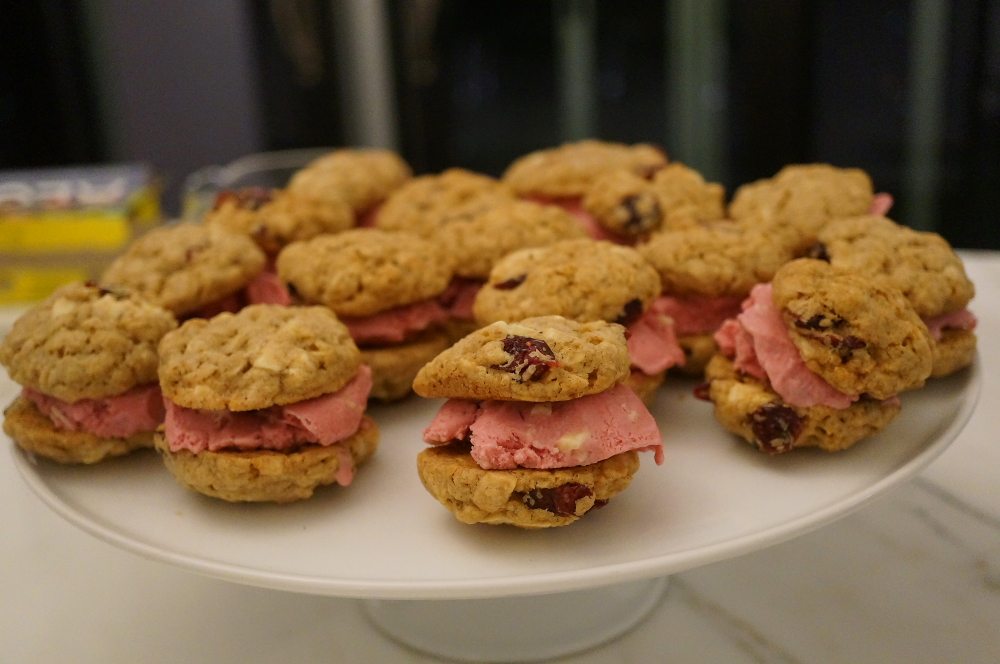 Mini Cranberry White Chocolate Ice Cream Sandwiches with Oatmeal Cranberry White Chocolate Cookies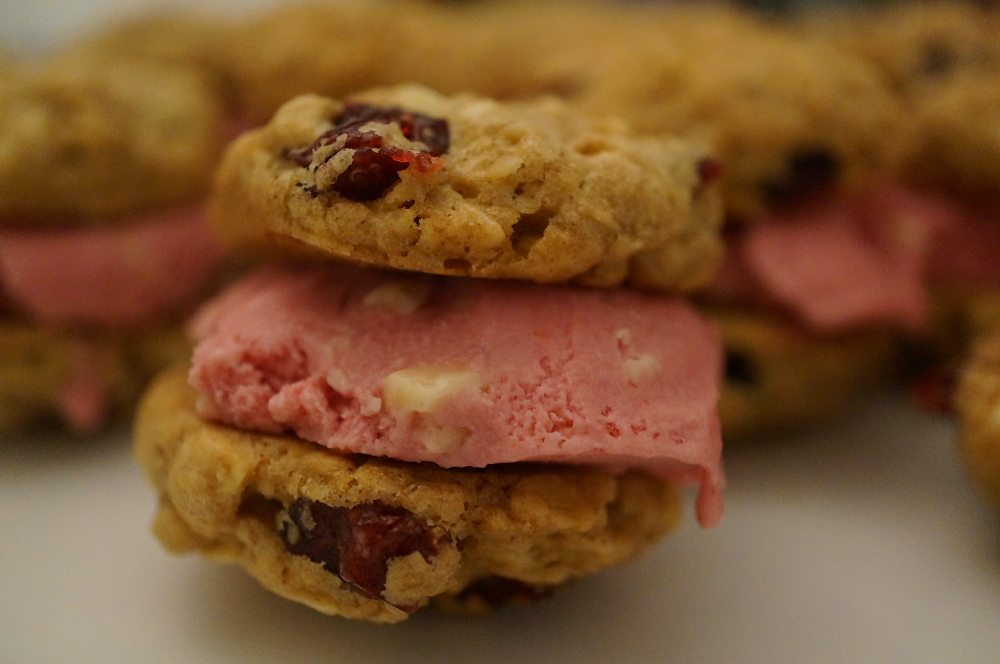 Updated on April 5th, 2016