I have a confession to make- I am totally a noodle freak.  I could probably happily and relatively easily give up meat for more noodles, but I know that wouldn't make for a very healthy diet.  So like everything, I choose my noodles wisely and indulge in moderation, balancing out my carby loves out with tasty vegetables, lean protein and mindful amounts of good for you fats.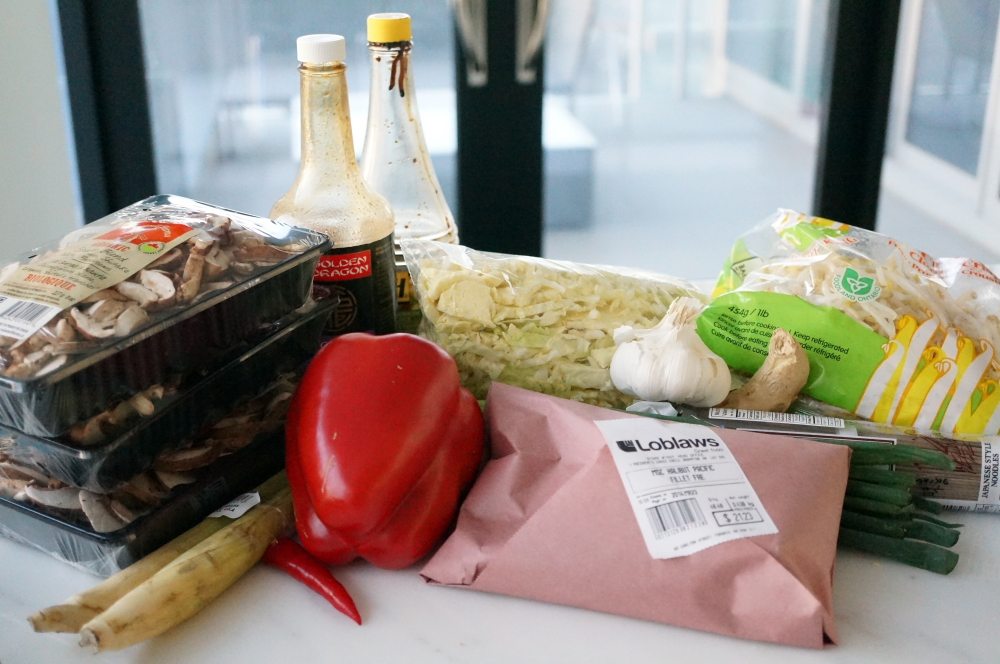 Ingredients
So first, let's chat about the noodles. When it comes to Asian cuisine, there are a number of slurpable options to choose but my go to is always Soba 100% Buckwheat noodles. Unlike rice, udon or chow mein, these babies are whole grain, and therefore are higher in fibre and protein.  And don't think you're limited to Asian cuisine when it comes to buckwheat- these noodles lend a supple texture and nutty flavour to any cultural dish.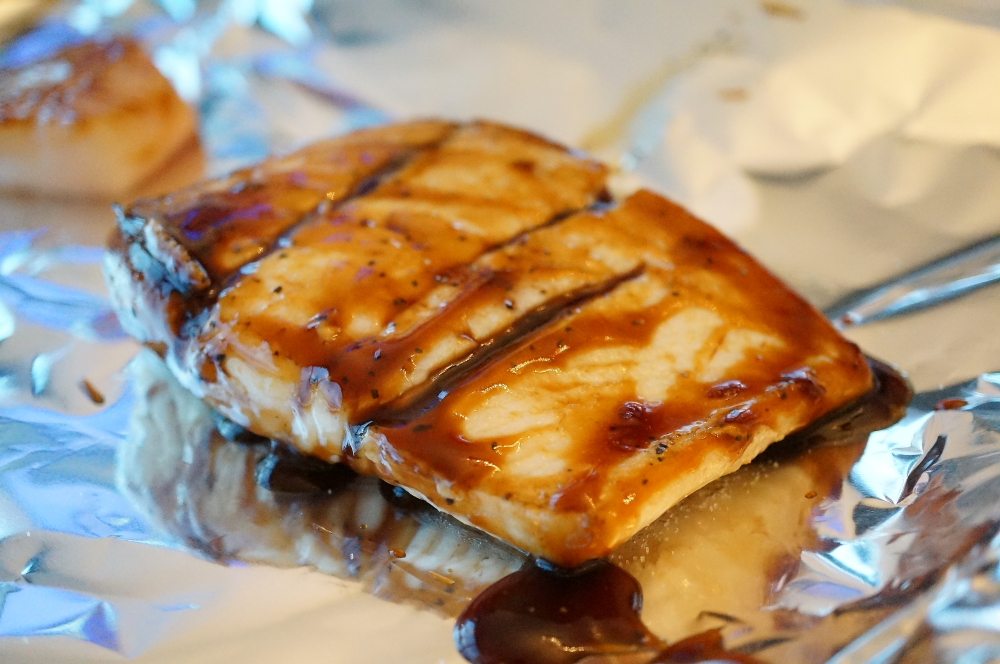 Fish Seared and Ready to Bake
Second, let's talk balance. As previously alluded, if I had my way, I would just eat a big bowl of slippery noodles, sauced up silly and ready to go. But I work too damn hard in that gym to not see some muscle tone, so I try to focus on having quality protein at all of my meals. So… that basically rules out my carb fest.  This dish is totally customizable, but at its core it is low in fat, and high in fibre and protein.  Sure, there are carbs too -hey, I'm not giving up my noodles- I'm just being mindful that I serve them in sensible portions. The key to not feeling like you're missing out is to throw in lots of extra veggies to "bulk things up". My go to's for that Asian noodley experience? Bean sprouts, Chinese cabbage, lots of mushrooms, bell pepper, and frozen edamame, but feel free to throw in whatever you have or like.  I do like, however, how that edamame adds another hit of protein to the mix (and a delicious supple pop for texture!)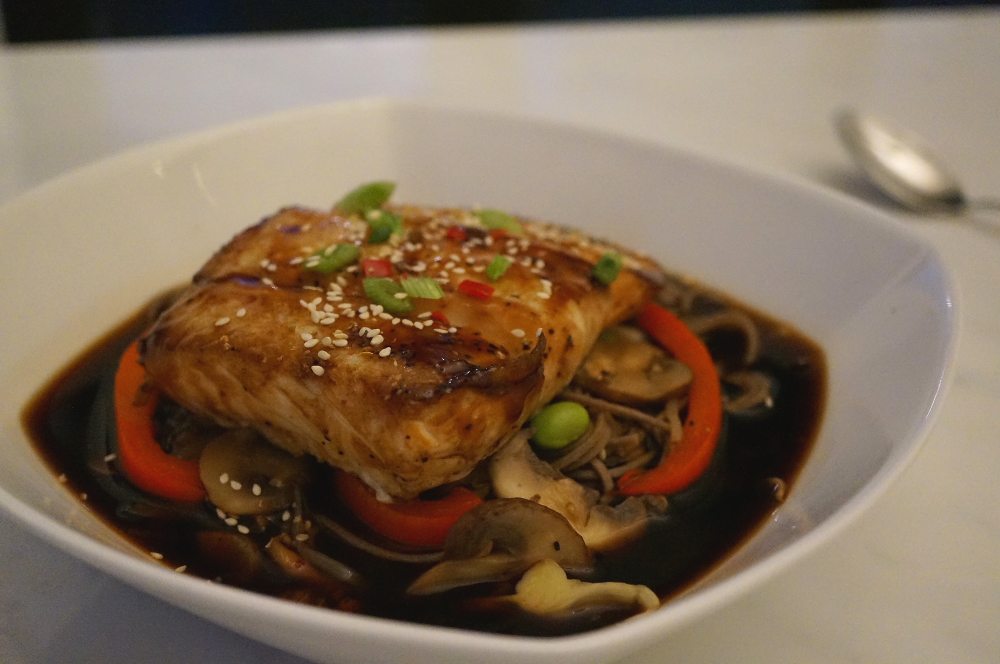 Likewise, go and get creative with your protein too! I topped my noodle-veggie-packed-broth with a quick-cooking halibut filet, but you can totally add chicken, shrimp, grilled tofu, scallops or another favourite fish like salmon.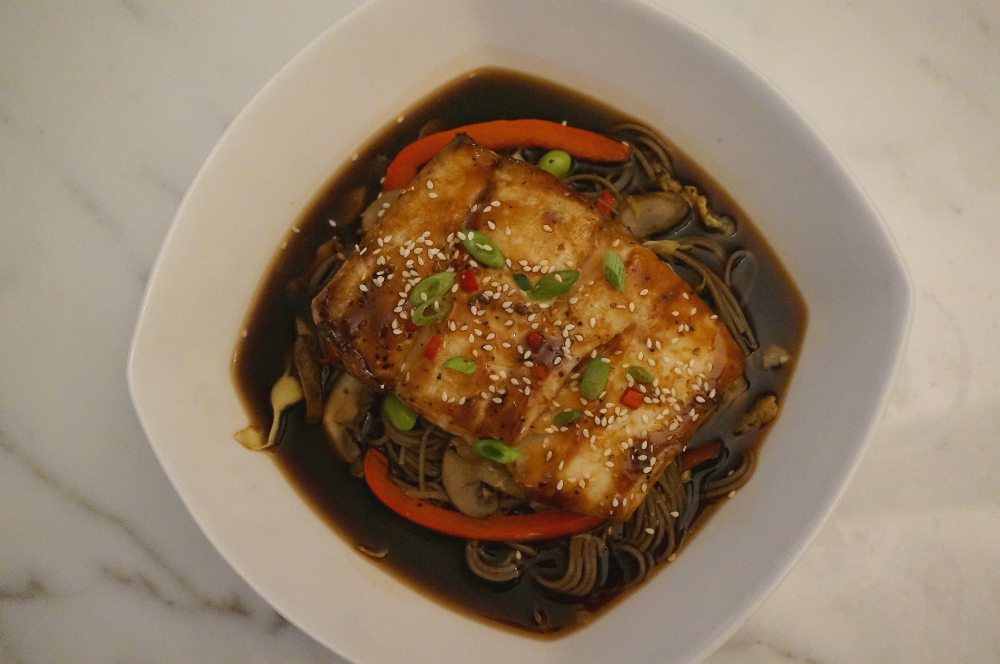 The result is a light but flavourful dish, packed with crisp veggies, flaky fish, warm fragrant broth and nutty noodles.  Happy slurping y'all!
Seared Hoisin Halibut with Umami Soba Noodle Soup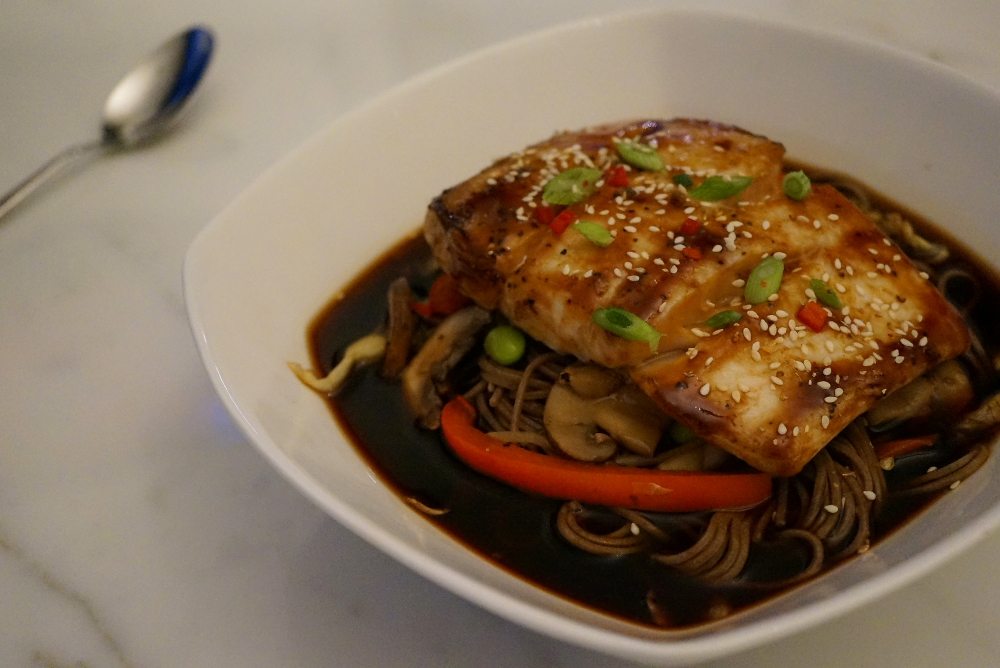 Updated on February 13th, 2016