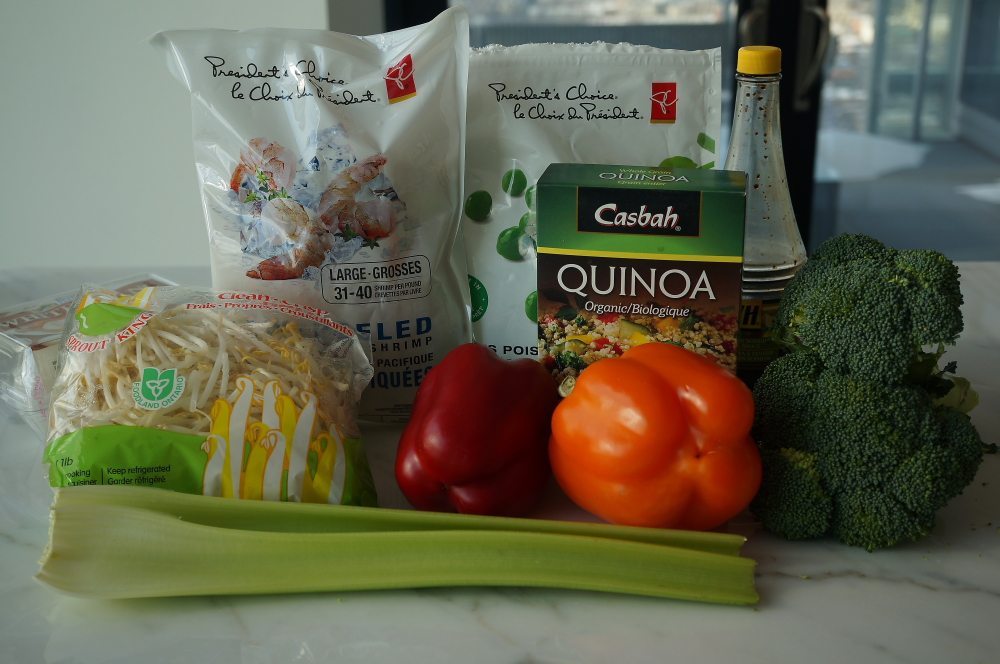 Ingredients
It's Nutrition Month, folks and this year it's all about getting you off your feet and into the kitchen to make delicious, wholesome meals.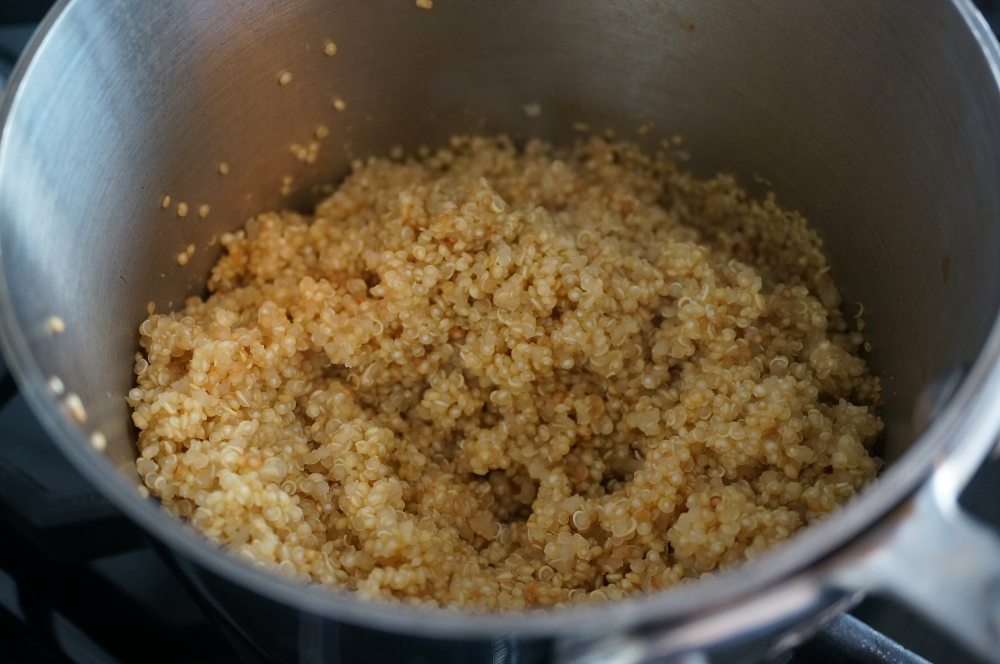 Fluffy Quinoa
Last week, I had one of those very busy days where I was out of the house and running around for most, if not, all of the day. My last meeting ended at 6:40 PM which meant I had exactly 1 hour and 20 minutes to get myself home, settled and get dinner on the table before it would be considered "late" (by our house norms, at least).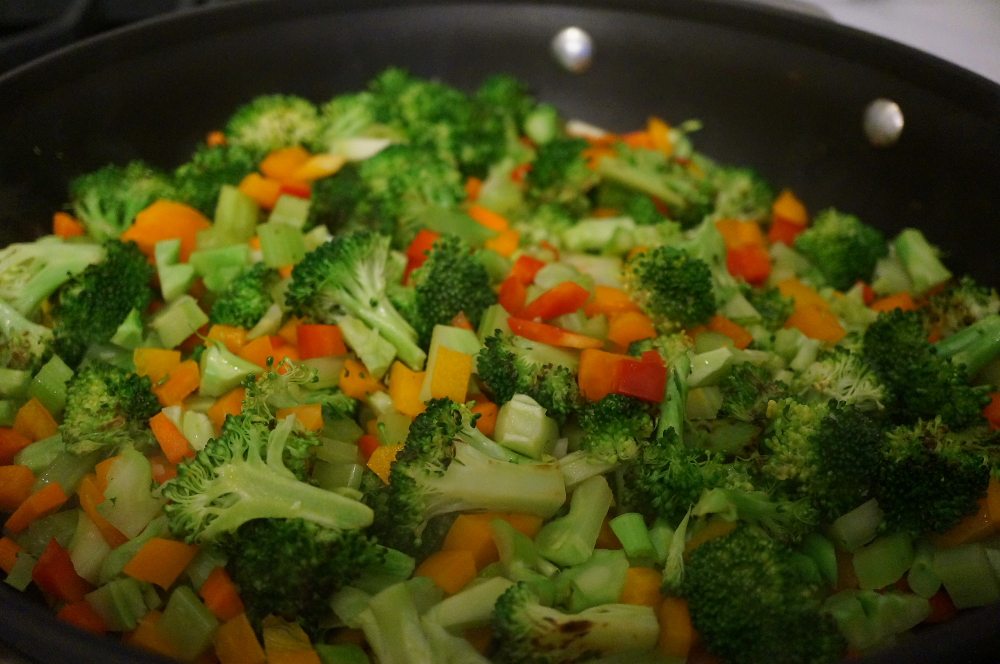 Saute veggies
Now, I don't ever let myself feel guilty when I decide I'm just too tired to cook a meal. I never, ever want cooking to become an activity filled with dread and misery, so I take pride in letting myself have days off when I need. But after a few days of back-to-back food events, I was genuinely looking forward to a home-made meal, and knew exactly what to do to get it on the table lickidy-split.  Trust me, it can be done.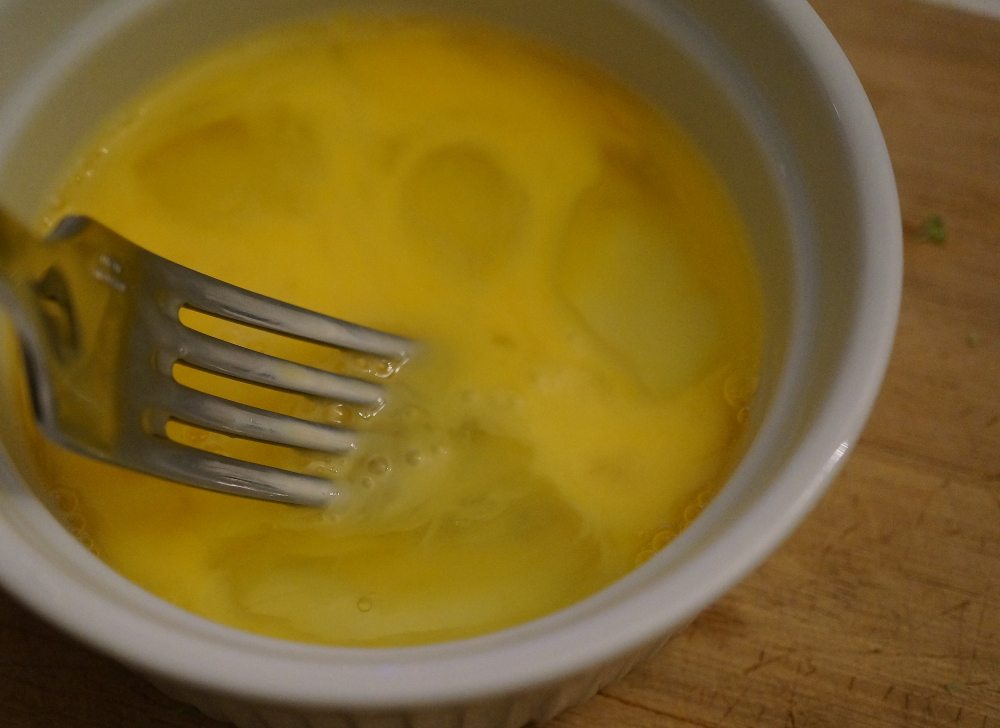 Beat the egg
So I decided to whip up a super fast and tasty Shrimp & Vegetable Fried Quinoa. It's like fried rice, but with less oil, more egg white than yolk (for less fat and more protein), lots of extra veg and high protein quinoa instead of white rice. I also decided to use shrimp that had been defrosting in the fridge overnight because they require pretty much no prep work, literally take a few minutes to cook through and are a super low fat source of quality protein. My personal trainer would so approve of this meal.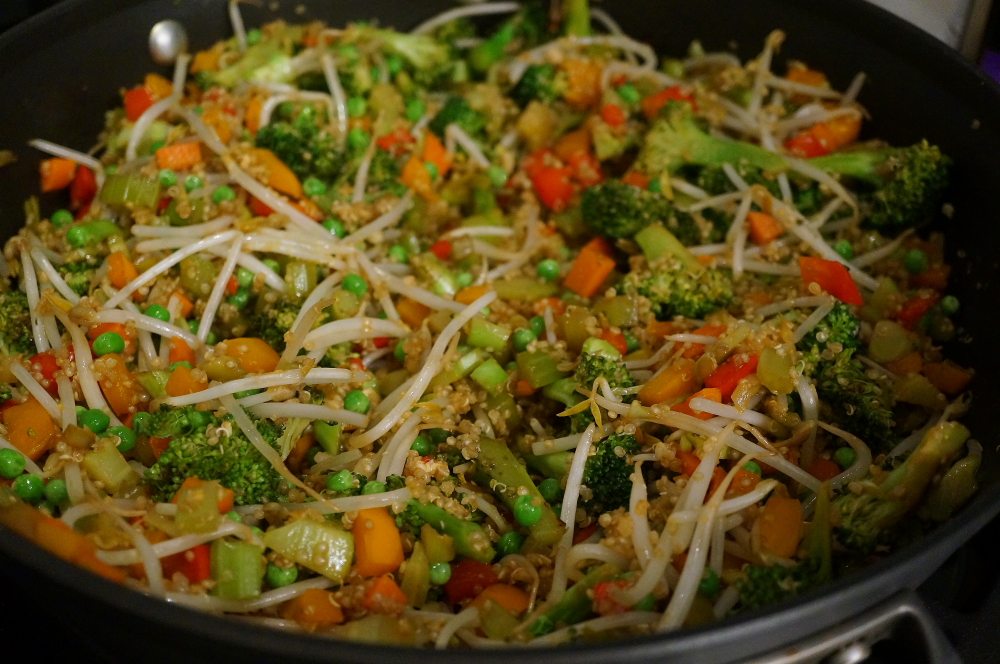 Throw it all together!
As for veggies, I try to do my best to sneak as many tastes, colours and textures in to keep things interesting and add extra nutrients and fibre. I used pretty much anything I found in my fridge- broccoli, carrot, bell pepper, celery, bean sprouts and frozen peas (these have to go in anything if I want my man to eat it). I even used up veggies I'd normally throw out- the broccoli stems! I actually prefer the flavour of broccoli stems to the crowns, so I diced them up and threw them in with the rest of the tough veg. Feel free to experiment and add in your favourite vegetables, seriously, anything is game.
The saucing options are also totally up to you. Asian cuisine is very much about balance so I used soy (for salt), Sriracha (for heat), rice vinegar (for sour), and mirin (for sweet). These can absolutely be switched up with ingredients like citrus, sugar, honey, basic salt, chili peppers, or szechuan peppers, and you can also adjust the amounts to suit your tastes. This is what I did:
Shrimp & Vegetable Fried Quinoa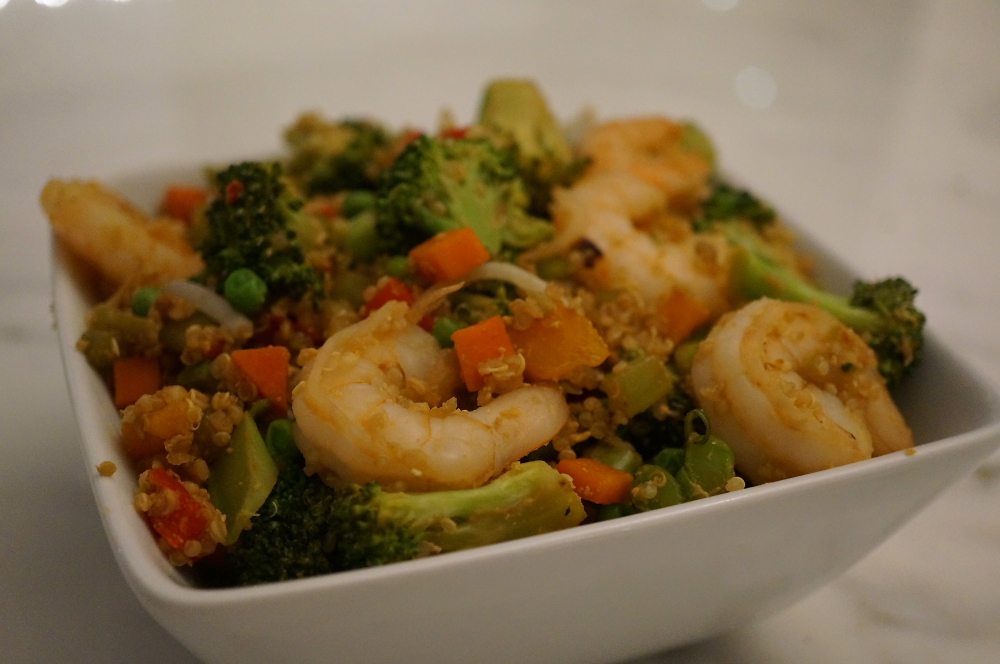 Updated on February 13th, 2016