When it comes to entertaining, I am all for loading up on the dishes that can be served cold or at room temp to avoid that frantic few minutes in the kitchen when everything needs to get on the table hot. But one cannot subsist on a bunch of leafy salads for a meal, sometimes you need something a little heartier on the menu that still doesn't need to be hot. This recipe perfectly fits the bill exactly. It is a really simple make ahead dish that has the crowd-pleasing appeal of any potato salad, but is far more sophisticated than the mayo-laden version you would take to an outdoor BBQ.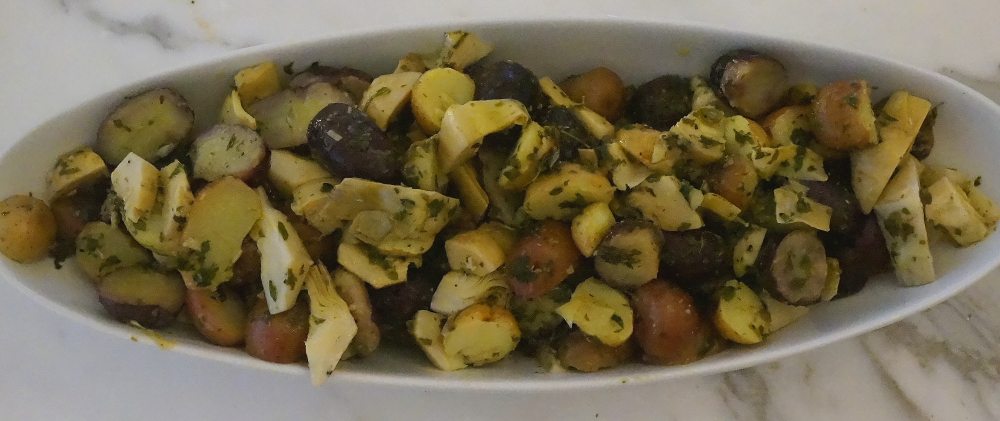 I used fancy-pants multi coloured mini potatoes, but feel free to literally use whatever you can find. The small ones are great to work with for potato salads, but this recipe would work equally well with some basic white potatoes that you've diced up to bite size.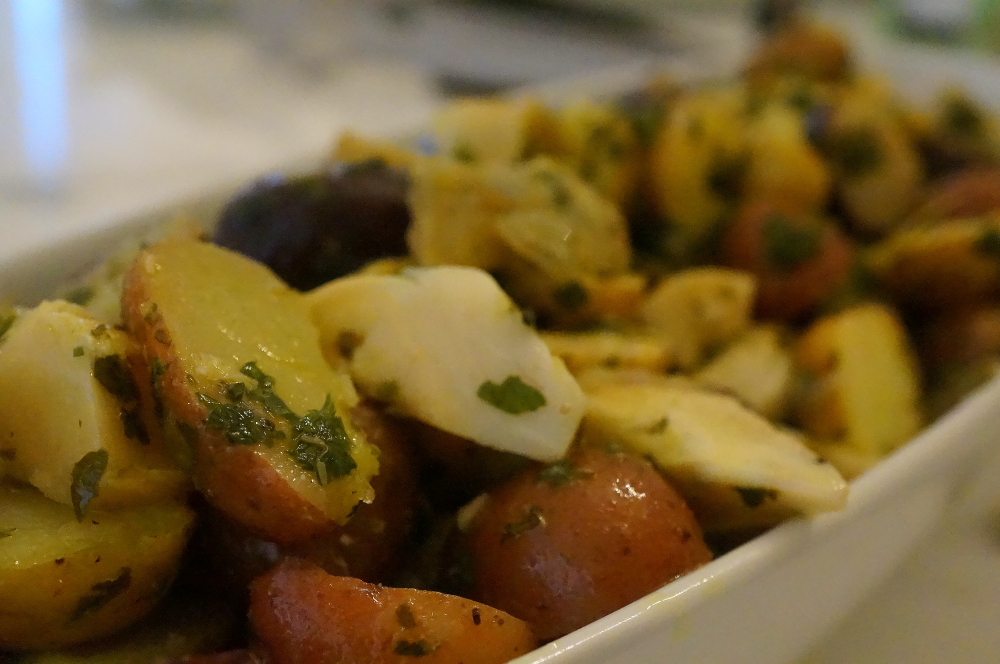 You can also feel free to play with the herb combinations based on your families likes and dislikes or what you've got on hand. Basil would do quite nicely when it's in season in place of the mint, oregano would bring a more Mediterranean flavour to the dish, and tarragon would add a nice licorice bite. Let me know what flavour combinations you dream up here by posting in the comment section below! Enjoy!
Warm Potato & Artichoke Herb Salad