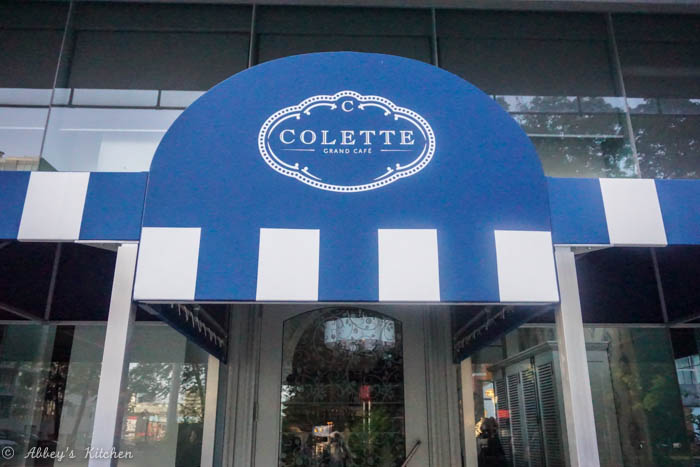 Opening Remarks:
After my trip to Paris last year, I returned back home yearning for upscale Parisian cuisine. I missed the simple yet perfect ingredients, the refined service, the stunning wines and the pastries. Oh, how I missed those pastries. Almost a year later, and Paris was brought to me through the opening of the highly anticipated French eatery, Colette Grand Café. Owned by the Chase Hospitality Group's Steven Salm (the group behind the uber sexy The Chase and The Chase Fish & Oyster), Colette invites guests to experience modern French cuisine in the trendy atmosphere of the Thompson Hotel.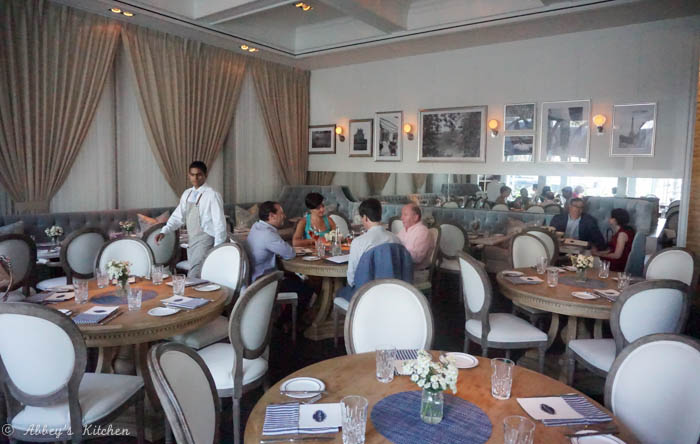 As Toronto awaited this launch, Executive Chef Michael Steh deployed a handful of vintage Parisian bicyclettes and a small food truck to allow Torontonians to sample the new restaurant's fare. I myself even got a tasty sneak peak when Chef Steh made his appearance as Superman at The Cheese Boutique's Heroes vs. Villains event. The combination of his fantastic Crab Vichyssoise at the pop-up event, and memories of my mouthwatering meals at the Chase Fish and Oyster (here and here), assured me I was in for a treat with Colette. And boy, I was not disappointed.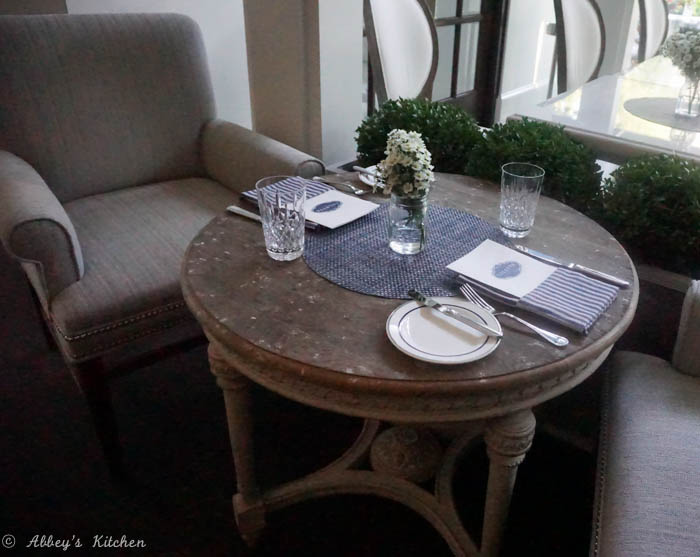 Ambiance
Foodies who had dined at Scarpetta will be hard-pressed to recognize the former space, as Colette Grand Café exudes a completely different personality and vibe. And she is as magnificent as her name would suggests. With as many as 150 seats throughout its various spaces, there's a unique experience awaiting every guest. When you arrive, you're immediately greeted by the blue and white awning and traditional bistro seating along their outdoor patio and adjoining pavilion- a stunning oasis for date night late-Summer drinks or a lazy morning pastry and espresso.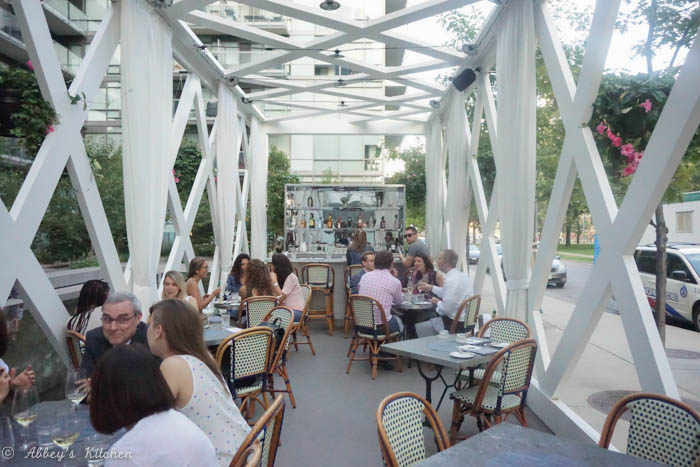 If you're not completely enamored by the romance of the outdoor space, step into the breathtaking dining room designd by Gianpiero Pugliese of AUDAXarchitecture, the same team who designed the Chase and the Chase Fish & Oyster.
With the floor ceiling windows, the white-washed walls, and billowy pleated ballet pink drapes in the main dining room, you get that same beachy breezy feel of the Chase, but with a bistro chic twist. The high arched doorways make an ethereal statement against the dark wood floors, the steel blue banquettes and the pops of sunny yellow, while the simple light fixtures and framed black and white Paris photos throw me into a state of wanderlust. I want to go back.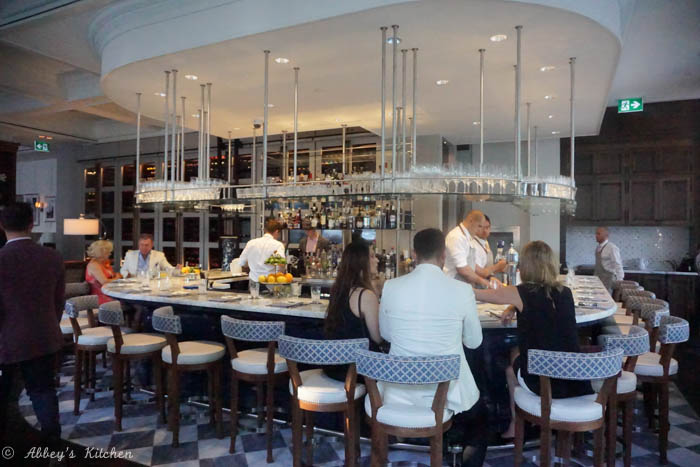 My favourite aspect of the space is undoubtedly the grandiose wrap-around bar which is outfitted in beautiful light gray marble countertop, a light blue and white checkered floor, a crown of glistening glassware, and the most inviting high top chairs I've ever seen. I took a few extra shots of these as a "How To" guide for building my dream home one day soon. Nearby is an adorable lounge space with a clever trunk for a low-rise table) and the cushiest chairs I've ever seen- something is saying "date night" that will get you a follow up in the bag.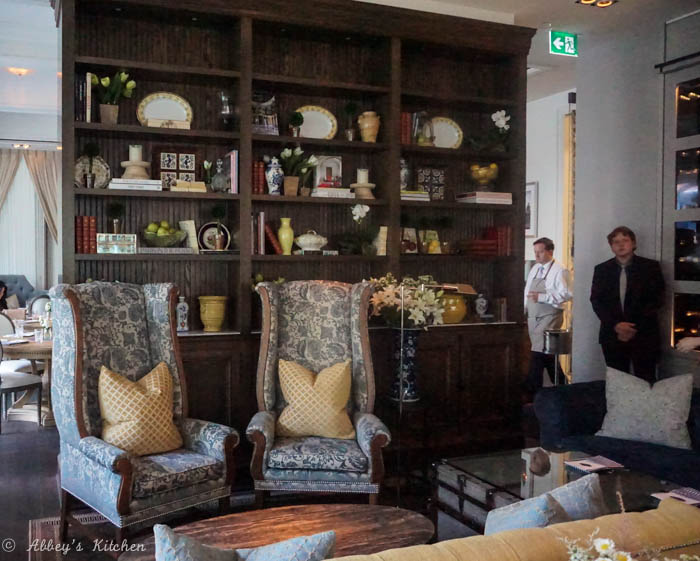 The neighbouring bakery counter is ideal for hotel guests, commuters, or those just looking for a mid-day pick-me-up and boy, will it pick you up. The blue and white retro wallpaper and OCD-style stocked shelves could lure in any nostalgic adult, while a mere peak at the patisserie offerings will make you wish you could relinquish all responsibilities and eat French bonbons for the rest of the day. What? I don't have the metabolism of a 5 year old Parisian belle? Ah, damnit! Best to eat like the French and avoid a total carb binge (aka. pack some up for tomorrow's morning treat). Plus, you wouldn't want the seduction of the pastries to detract you from a full Colette meal. There is so much still to love about this King West gem.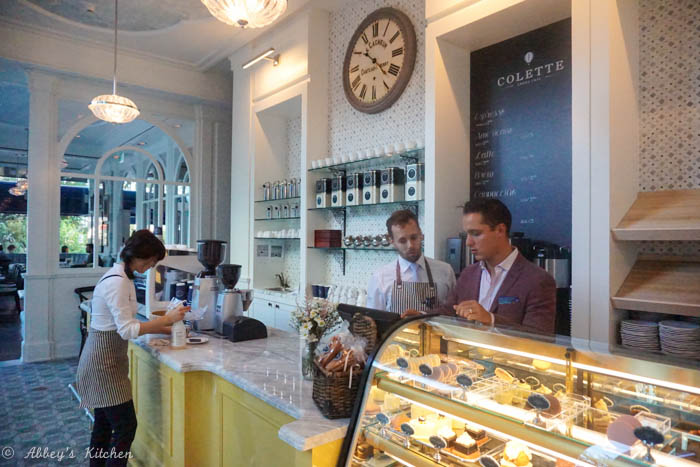 Service
Service could not be more flawless- actually it's probably some of the best service I can recall experiencing here in the city in a good long time.Our server struck the perfect balance between cheeky casual charm and professionalism-exactly the kind of star service we enjoy.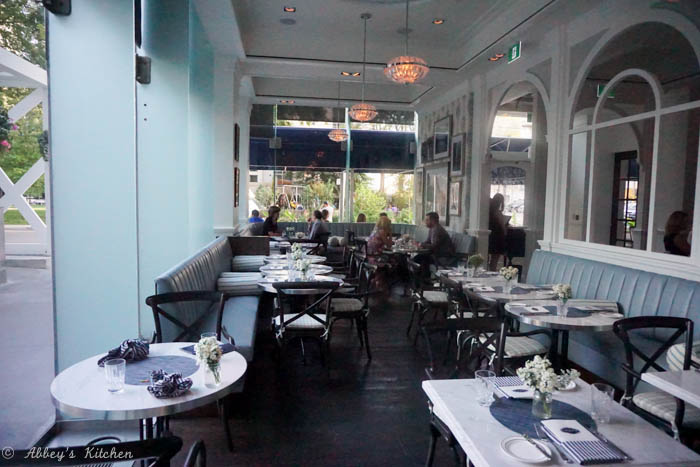 The team ticked all of the boxes when it came to the technical bits- plates and cutlery were replaced between dishes, water glasses were consistently refilled (like, they literally have one staff member who's job is to do this), dishes were described in good detail, and everything moved at a nice pace. Our whole meal took about 2 hours, with a nice even flow of dishes coming out.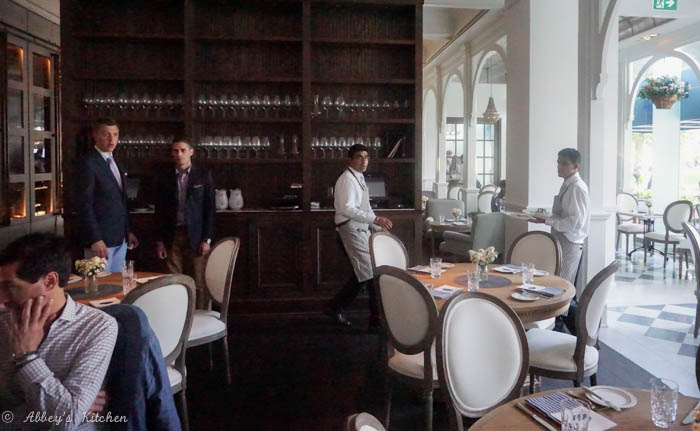 There were also a number of other added service touches that really made my night comfortable and enjoyable. For instance, as the sun went down and it began to get a wee bit chilly, I was brought out a super soft blue blanket to throw over my shoulders. The fact that it matched the rest of the décor was even more satisfying than the fact that it kept me warm.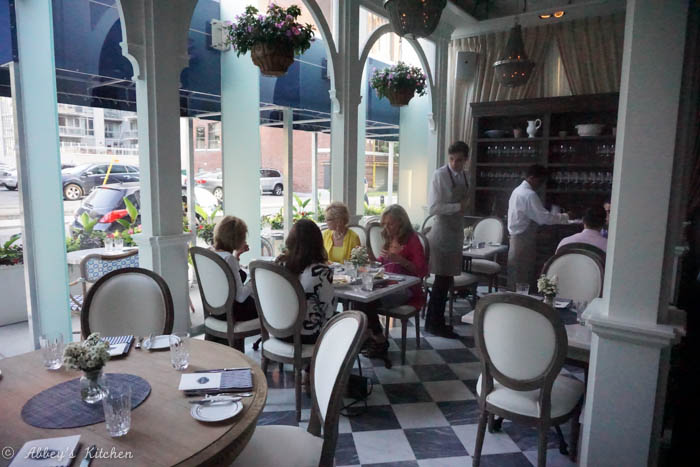 We sat outside on the pavilion where the noise level was quite reasonable, but I also peaked inside to hear the decibel level indoors, and found it quite palatable for most diners. It may be just off King St West, but Colette is no club (nor a hipster joint).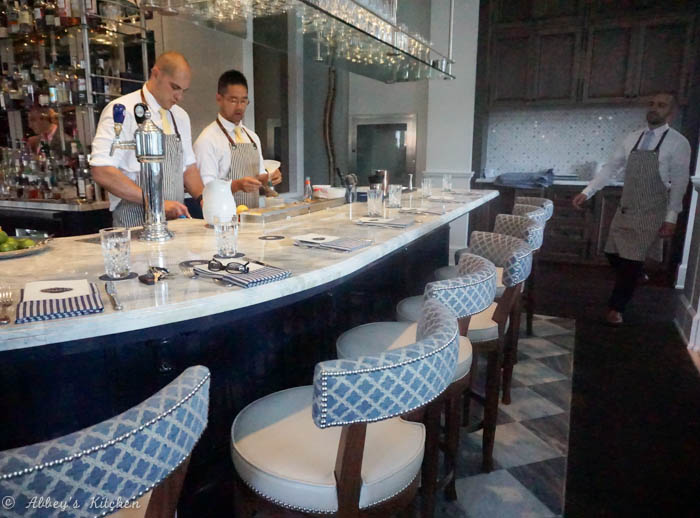 Drinks
Jay Whitely (of Hawksworth Restaurant in Vancouver) has compiled a largely French wine list (this is the place to get champagne), befitting for the food menu and of course, the ambient space. Beer drinkers also have some options with 2 French beers on tap ($9.25) and a few others by the bottle ($8-12). You won't find Hogtown, Flying Monkeys or Steamwhistle here, but rather reach for Chimay, Kronenbourg, Unibroue and Dieu du Ciel.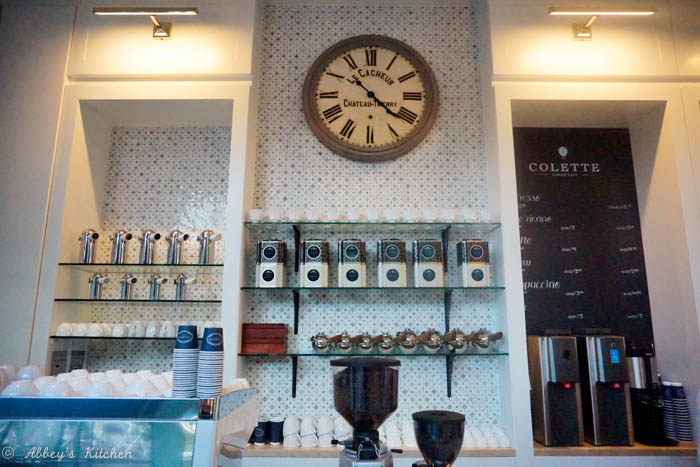 The cocktail program was contributed by head bartender, Zak Doy, an attractive young man who came by our table to deliver the goods to us himself. In short, the menu reads like it was written for me- there wasn't a single offering that didn't deeply entice. With 5 signature cocktails, each featuring a different major spirit in addition to housemade bitters, syrups, and seductive fruity garnishes, I could have happily just pulled up to the bar for the night.
Provencal Sour ($14)
Gin, Lemon Sorbet, Lemon Juice, Lavender Bitters, Egg White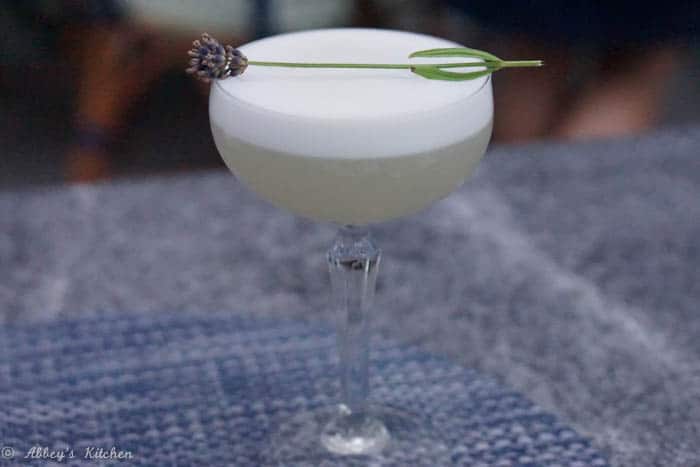 Smooth, bright and satisfyingly floral- without it tasting like your grandmas underwear drawer. Try to keep yourself from downing the whole thing in one go.
Joli ($15)
Tequila, Aperol, Honey, Agave, Raspberries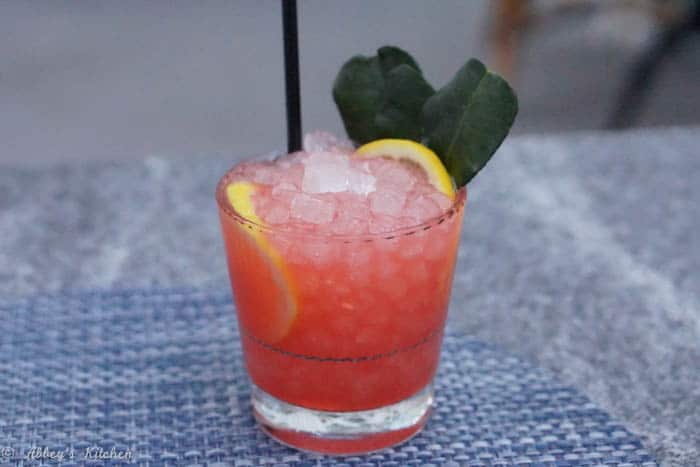 Tequila-fans will love this Summer drink with a lovely balance of sweetness, acidity and a boozy bite.
Amer-Akech ($16)
Whisky, Peach Liquor, Aperol, Lemon Juice, Lem-marrakech Bitters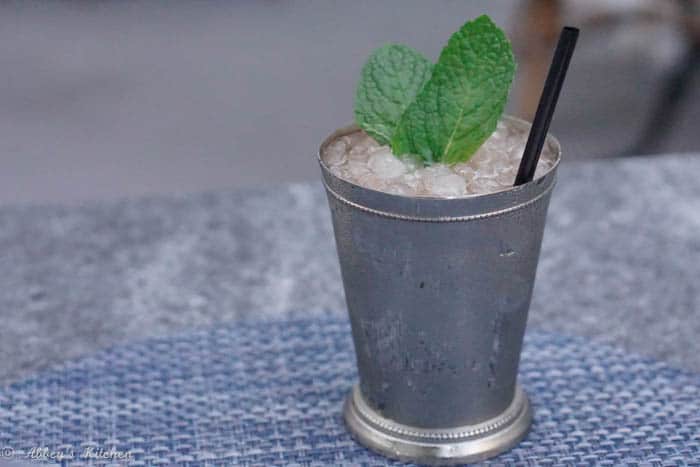 So good, my partner insisted on having a second, but honestly, I couldn't blame him one bit. The combination of the smoky whisky with the sweet liquor and the sprightly lemon juice made for a strong but easy breezy drink.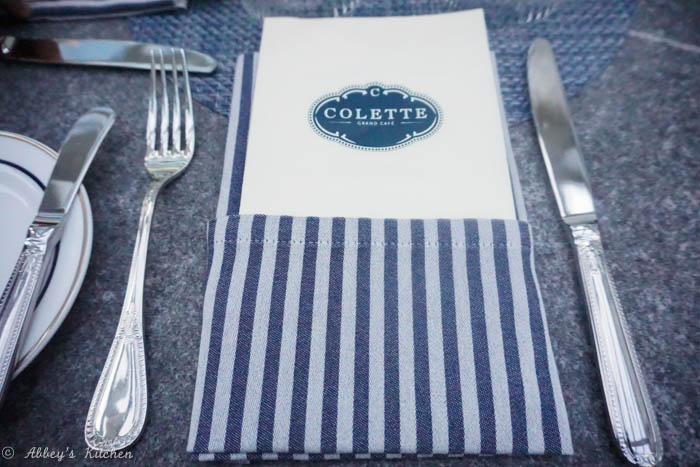 Executive Chef Michael Steh, along with Chef de Cuisine Matthew Swift and Executive Pastry chef Leslie Steh have devised an extensive spread of clean simple French plates. From classic staples like Fried Frog legs, Veal Tartare, Chevre soufflé and Pan Bagnat, to a nod to the Chase's seafood staples with mixed shellfish, whole trout, and lobster a l'Americaine, the offerings exude elegance, sophistication and class.
The menu is divided into Froid (cold apps), Chaud (hot apps), Convivial (Shareplates), La Mer (raw bar), Plates de Resistance (mains), Accompagnements (sides), Cheese and Desserts. They also do a special dish for every day of the week, with Friday night of course being a fish. It's a large menu compared to what I'm used to seeing, so surely there is something to suit everyone's tastes.
Cheese Twists, Sour Dough and Seeded Bread with Peach Citrus Butter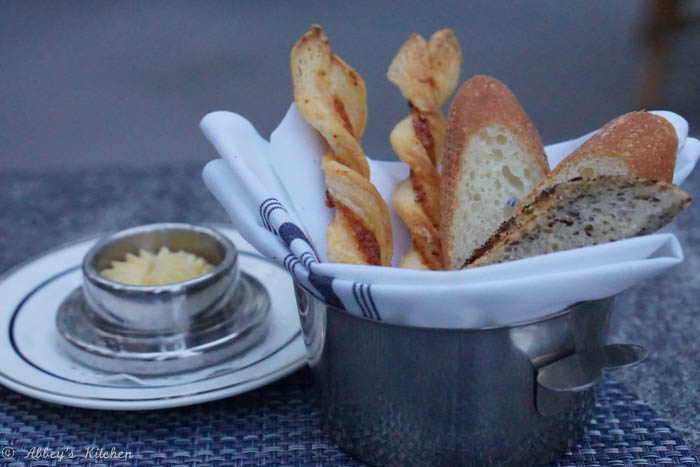 When I tweeted to my followers the day of my reservation asking for tips on what to get at Colette- one of my readers said "don't fill up on bread." He later admitted he had never been, which became painfully obvious after tucking into this. My goodness, those puff pastry twists were cheesy, buttery and nearly melted on the tongue, while the sweet and bright butter was so satisfying I nearly licked the ramekin. "Don't fill up on bread" is always sound advise, but "definitely eat the bread" is the best advise for Colette.
Mozzarella ($18)
Melon, Heirloom Strawberries, Basil, Black Pepper Syrup and Champagne Mignonette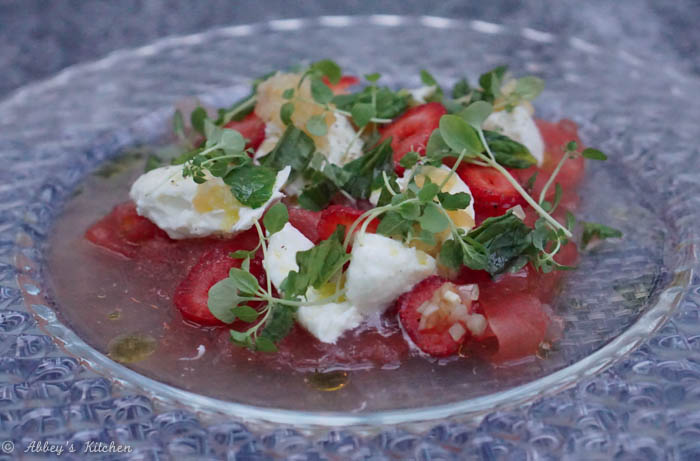 What a beautiful and refreshing way to begin a late Summer meal. I can't say anything remotely critical about this, other than I wish they could find a way to serve this to me in all its glory the middle of January (oh, Colette deities can you figure that one out?) The burst of moisture from the melon bled into the succulent berries, while the sharp bite of the mignonette balance out the rich cheese beautifully. Heaven on a plate.
Soufflé au Chevre ($16)
Goat Cheese, Warm Beets, Walnut Crust, Arugula & Mustard Vinaigrette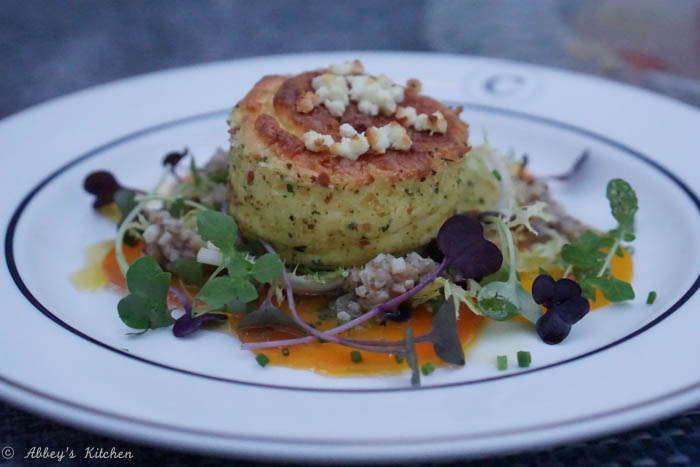 I had been missing savoury soufflés since my trip to France last year, and Colette's really hit the spot. Their version was scented with a hint of truffle, was not at all "eggy" or overcooked, and had a satisfying nutty crust to contrast the ethereal light filling.
La Tour de Colette ($58 for 2)
Prepared and Raw Veg, Lobster Salad, Crab, Mussels, Shrimp with Espelette Aioli and Breadsticks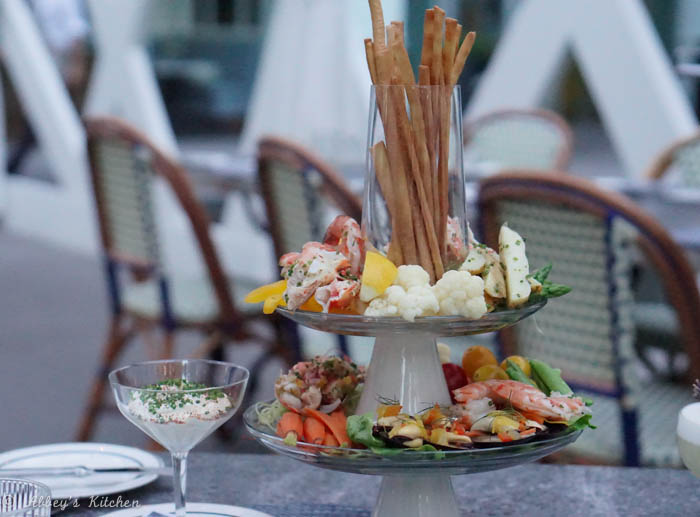 What a glorious tour of deliciousness! Every little bite was luxurious in its simplicity and freshness, and absolutely divine dipped into the mildly spiced aioli. I particularly loved the citrus garnish on the mussels, and the herb oil drenched fingerling potatoes. I would happily return just to eat this (all to myself).
Colette Oysters (MP)
Gigas from Ireland with Yellow Tomato Cocktail Sauce and Mignonette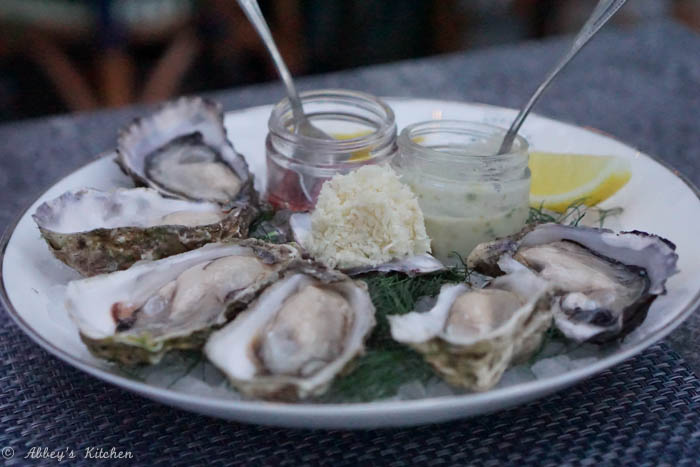 Meaty, fresh and blessedly cold. I particularly adored them with the creamy cocktail
sauce.
Trio de Foie Gras ($32)
Foie Gras Three Ways- Torchon with Crushed Pistachio and Sour Cherry on Shortbread; Parfait with Bruleed Top, and Roasted with Peach Chutney and Warmed Breads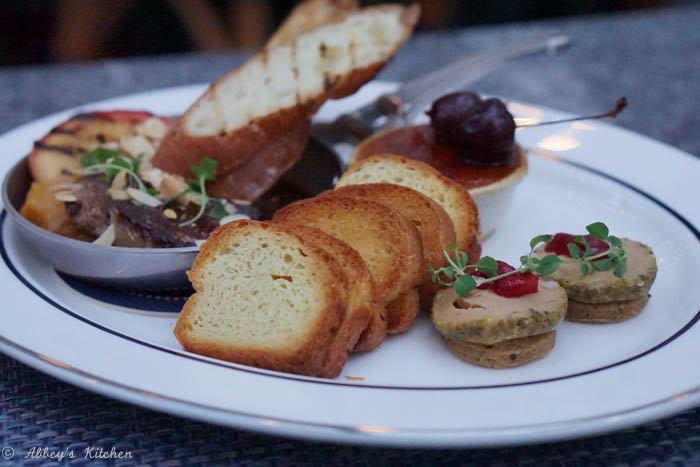 When this arrived, I did a little happy dance in my chair- not one, not two, but three foie gras dishes on one beautiful plate. In all of my foie gras eating years I have actually never seen it bruleed but it added a really fantastic texture to contrast the buttery smooth liver. The roasted lobe was absolutely glorious with the sweet and tangy chutney, while the torchon- my favourite- really shone against the tangy cherry gelee. Feeling indulgent? Get this dish.
Duck Magret ($44)
Roasted Breast & Confit Leg, Rhubarb Poached in Ginger and Cardamom, Sunchoke Puree and Garlic Spinach
We love our duck and Colette's was quite the master portion. Two huge breasts sat atop a crispy confit leg, with a stalk of tender tangy rhubarb, nutty Jerusalem Artichoke and aromatic creamy spinach. My only criticism is that I wished there was more rhubarb to balance out the rich breast meat, and I would have happily traded a breast for an extra leg.
Souffle Aux Framboises ($14)
Grand Marnier Crème Anglaise
Quite the production, and well worth the 15 minute wait to allow the soufflé to rise. Like the savoury version, the raspberry soufflé was light as air with a delicate crisp crust and enough tangy fruit flavour to balance out the sweet creamy anglaise. It may seem large, but I assure you that this dessert is so angelic you'll easily eat the whole thing.
Vanilla Ice Cream Profiteroles ($12)
Caramel Cream and Warm Chocolate Sauce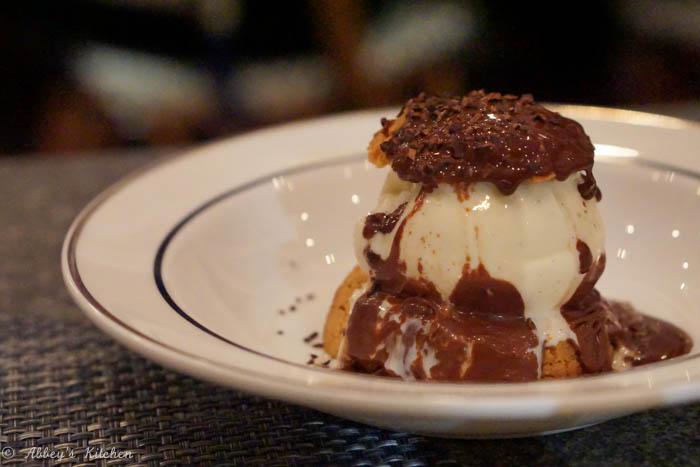 I am a huge fan of any thing choix and these delicate profiteroles certainly satisfied my pastry craving. With a sweet layer of caramel cream, vanilla-rich ice cream and a decadent dark chocolate sauce, I was brought straight back to my eating adventures in Paris.
Riz au Lait ($10)
Toasted Cinnamon Rice Pudding with Sour Cherry Gelee, Mascarpone & Pistachios
This dessert was equally inviting with a generous layer of thick rice pudding on the bottom, bright bursts of cherry gelee, and a layer of thick whipped mascarpone cream. Certainly the creamiest of all of the desserts, but deeply comforting in its luscious texture.
Bakery Goodies to Take Home
Lemon Tart, Chocolate Cherry Cookies & Breadsticks

A few lovely treats from the bakery that I ate over the next two days. I loved the puckery flavour of the lemon curd tart, the sweet cherries with the rich dark chocolate and the addictive flakes of fleur de sel (side bar- all cookies should have salt in my opinion), and the crisp flaky crunch of the fresh breadsticks. I am so going to come back to the bakery for a croissant soon.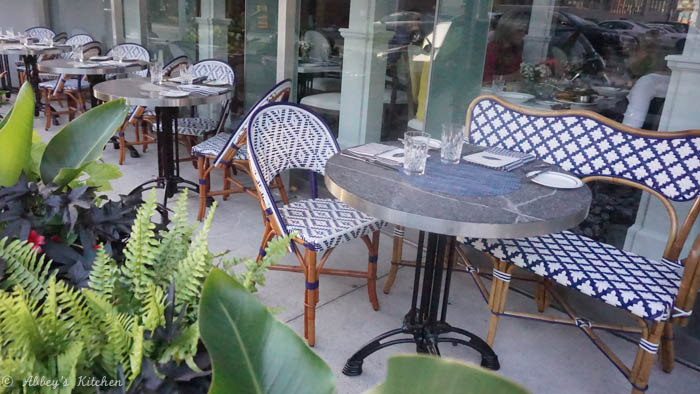 Closing Remarks
 Overall, I absolutely enjoyed my meal at Colette. From the luxurious sensibility of the bright welcoming space, to the flawless service execution and personality, to the remarkable food and drink- I don't think I would change a thing.
So for all of the above (and some mint tea), the bill worked its way up to around $360 including tax and tip. No, the prices aren't for everyone, or at least, not for a standard weeknight meal for everyone, but I honestly would trade a two or three of my regular meals out for one at Colette. Have a special birthday coming up? Book Colette. Want to really impress a date? Book Colette. Just want to eat really good food, sip sexy cocktails and surround yourself with splendor? Book Colette. I think you get the point I'm trying to make. As far as I'm concerned, Colette is where I want to dine in Toronto right now. I'm looking forward to returning again soon.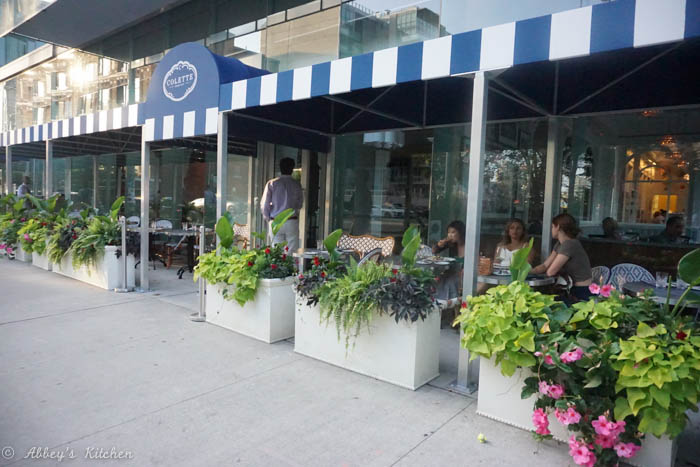 Disclaimer: The preceding meal was complimentary, however, as always, all opinions are genuine.
Updated on May 8th, 2019