Opening Remarks:
-Ninfa's on Navigation was opened 1973 in a tortilla factory by Mexican-American, Ninfa Rodriguez Laurenzo. Soon after, the space was transformed into a full time restaurant and the tortilla factory closed, making room for Ninfa's to become a Tex Mex institution where thousands of celebrities would flock each year.
-The restaurant soon turned into a family corporation, and dozens of francized Ninfa's opened up across the States.
-The original location on Navigation, however, has always been a sacred place and is now owned by Legacy Restaurants and overseen by Honduras born Executive Chef, Alex Padilla.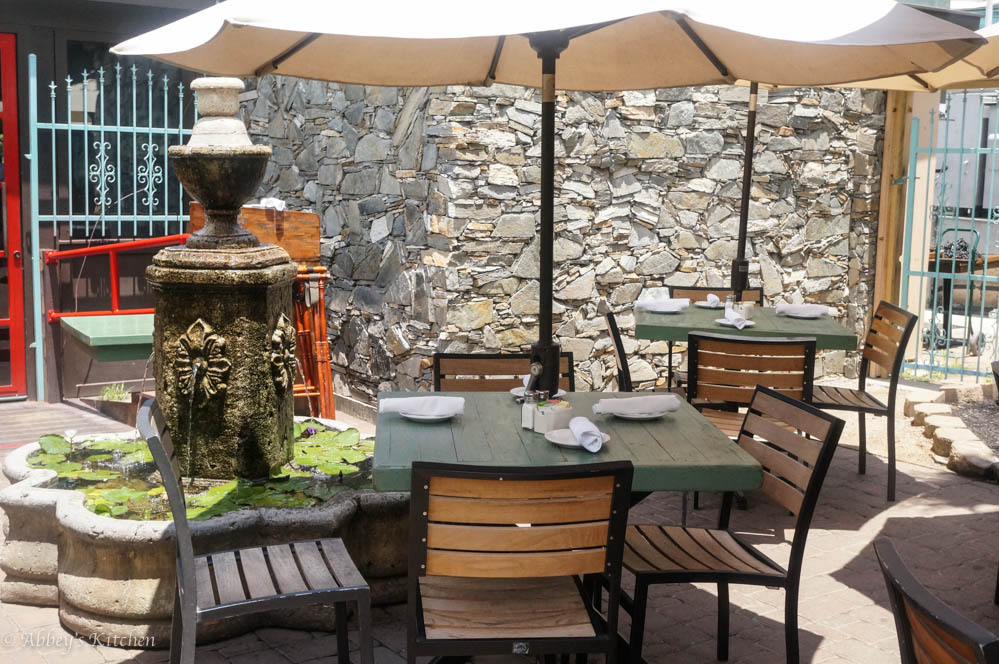 -Chef Padilla has traveled around the world to cook, with a noteworthy stint with Nancy Oakes in San Francisco.
-When Padilla was a child, his family moved to Houston where his mother was hired by Mama Ninfa as a line cook. As fate had it, years later, he returned to the restaurant as the Executive Chef.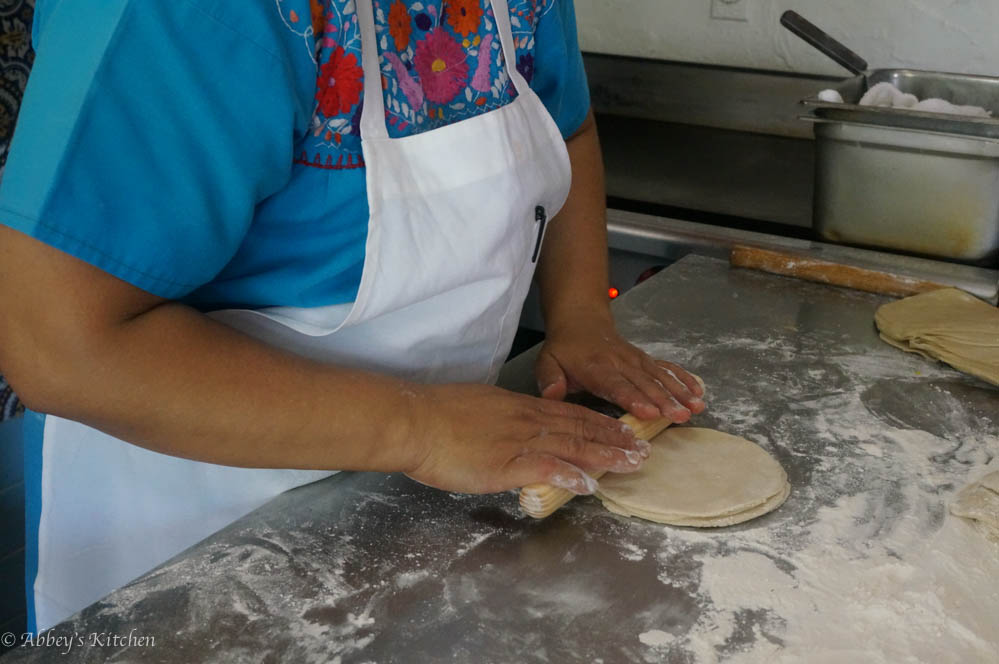 Ambiance:
-The space is massive the say the least. It seems like every time I enter a new room, it leads way to another two (plus an additional patio for good measure). Seriously, I think I saw 2 bars, 3 patios, and at least 5 or 6 dining rooms, 70% of which were full at lunch hour with guests.
-The décor is old school Mexican cantina kitch- woven straw doors, blue and white details, old family photographs and a woman making fresh tortillas outside the kitchen. I actually took some time to watch this kind woman as she expertly stacked, rolled and pressed the flour tortillas in lightening speed. I asked her how many tortillas she may make during a single shift and she told me it's likely somewhere around 1000. Um. Wow.
-The demographic was definitely mixed. I saw mainly families, and large groups of friends, likely a result of the restaurant's party-friendly nature, but there were a lot of couples young and old thrown in the mix, too.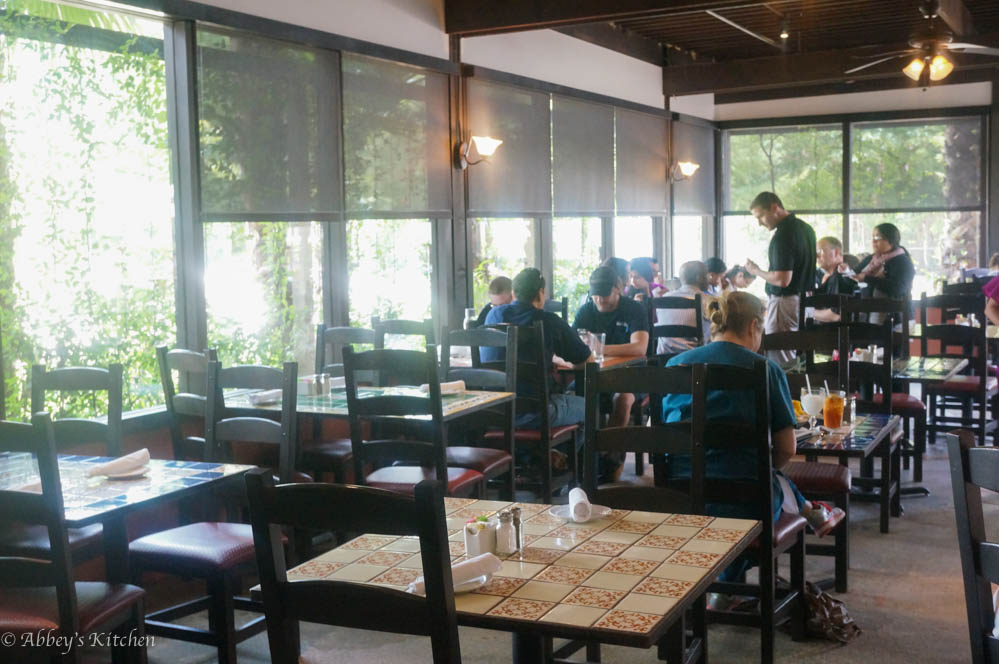 Service:
-Service was incredibly friendly, conversational and casual throughout the meal starting almost immediately after we sat down when a basket of freshly fried chips and salsas appeared at our table. However, there were a few aspects of the service in general I didn't like.
-While I appreciated that our cocktails came soon after ordering, I felt the rest of the meal was overly rushed. The ceviche came a mere 4 minutes after ordering, only to be accompanied by the dip and then the fajitas without even 5 minutes to breathe. So we ended up juggling 3 large platters of food, a few cocktails, water glasses and more on a small high top. I find that slightly overwhelming to say the least. Had I been given more time, I definitely would have purchased more to drink which I'm sure they would have appreciated as well.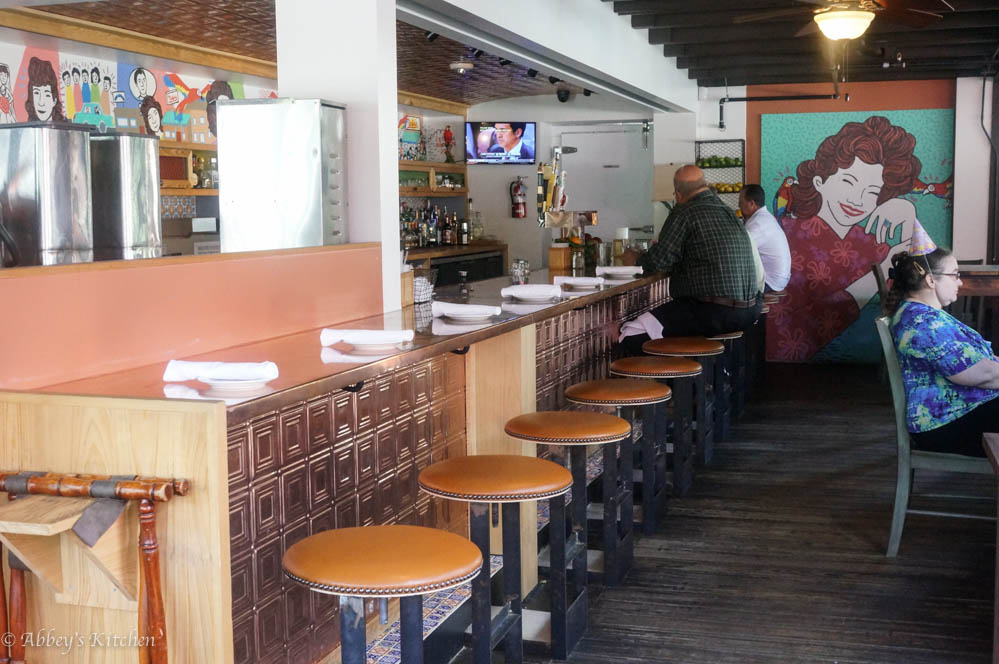 Drink:
-Ninfa's is supposedly famous for their Margarita's – available by the glass ($7.99) or pitcher ($26.99) with Agave Tequila Blanco. The rest of their drink list is decidedly Mexican in theme- from classic Micheladas ($5.99) and Sangrias ($6-8/ glass) to more unique house made concoctions like Prickly Pear Margaritas, and Peach and Ginger Martinis. Of course, those who can handle it straight up can check out the dozen or so different tequilas or go all out with an Integrity Flight ($15) for a house-selected trio.
-Wine drinkers have 7 Spanish and California glasses to peruse ($6-13), while beer fans can opt for one of their dozen Mexican or handful of Texas craft beers ($4).
The Navigation Margarita ($9.99)
Espolon Blanco Tequila, Lime Juice, agave, Cointreau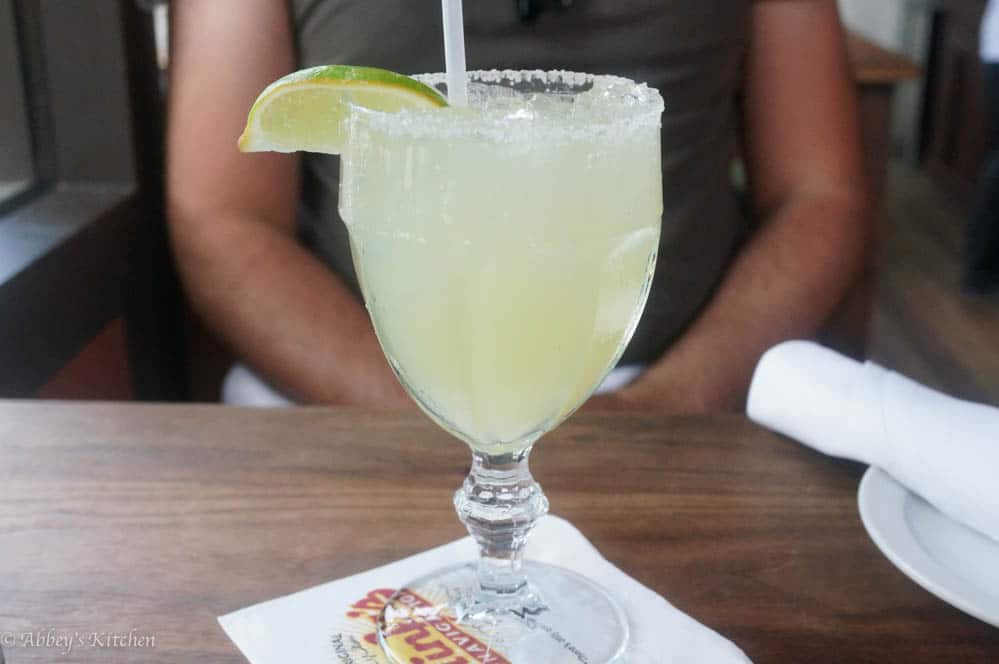 Oaxacan Margarita ($8.99)
Del Maguey Chichicapa Mezcal, Lime, Prickly Pear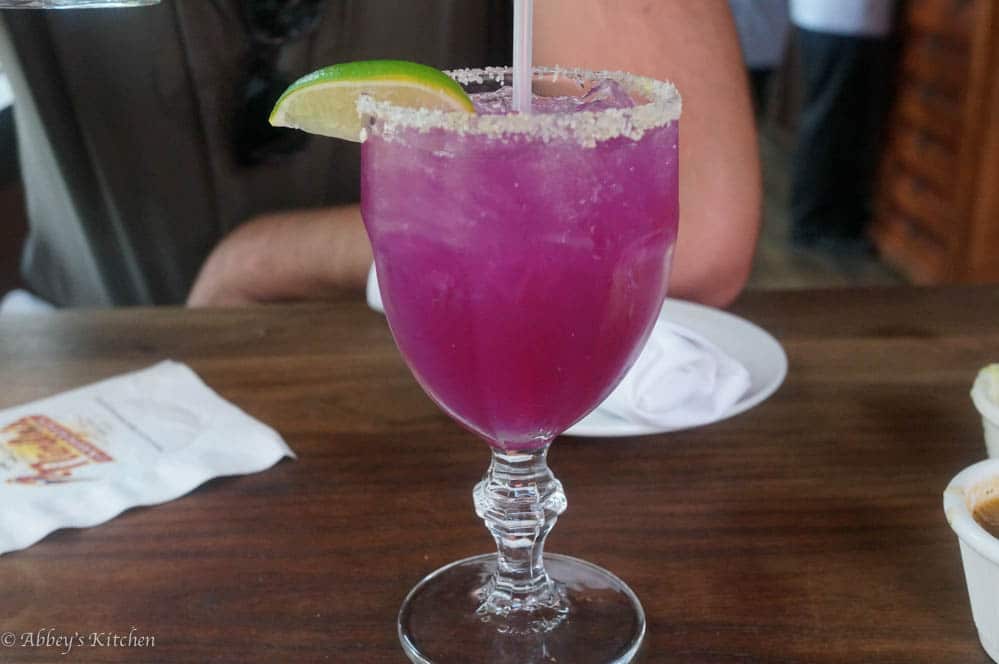 Mango Habanero Margarita ($9.99)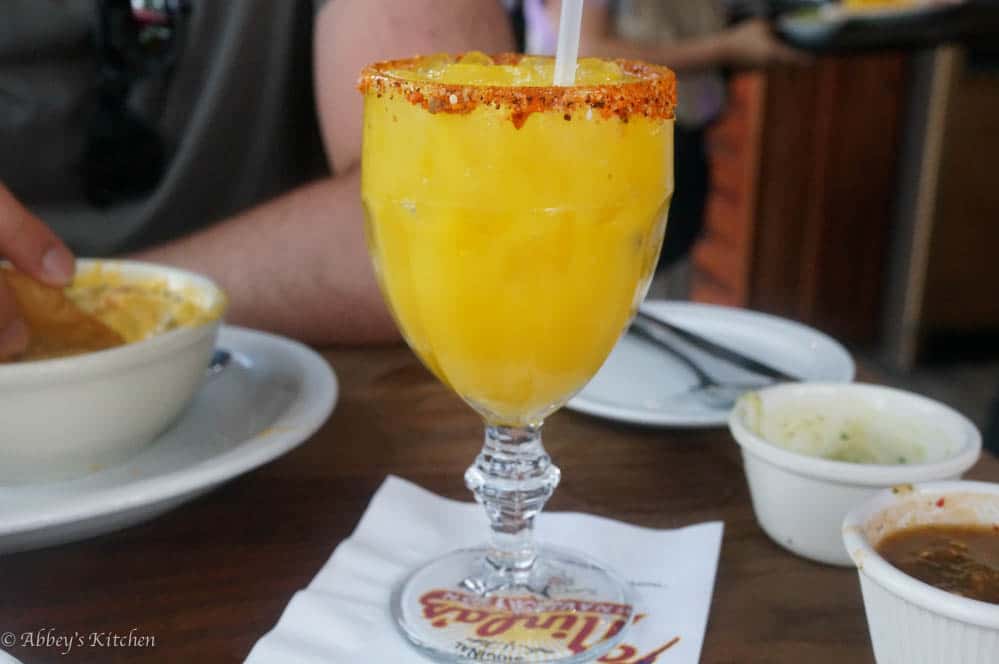 Special Margarita ($9.99)
Prickly Pear, Mezcal, Cointreau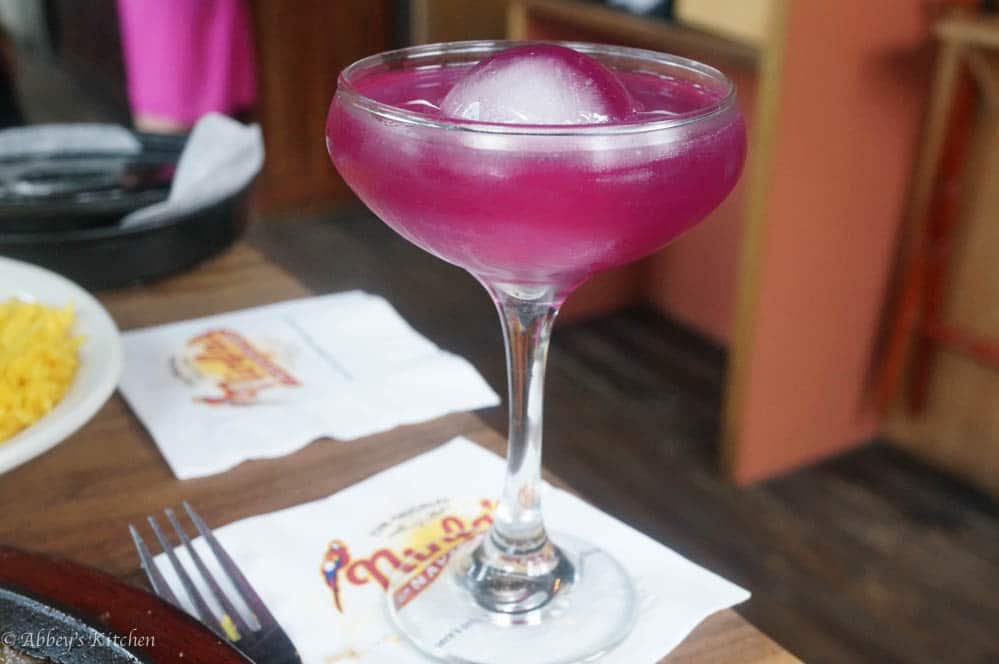 Yes, it was lunch time, but we were on a mini-vacay so felt it appropriate to start a mini Mexican fiesta. Each of the cocktails were absolutely delicious in their own right, and went down remarkably fast in the Houston heat. The classic Margarita had a perfect balance of sweet, acid and booze, while the Oaxacan was decidedly the sweetest of the bunch. The "Special Margarita", an off the menu item without a name, was similar to the Oaxacan but a little boozier, while the Mango (another off-the-menu suggestion) packed a good kick of heat. I could easily drink a day away on the patio at Ninfa's.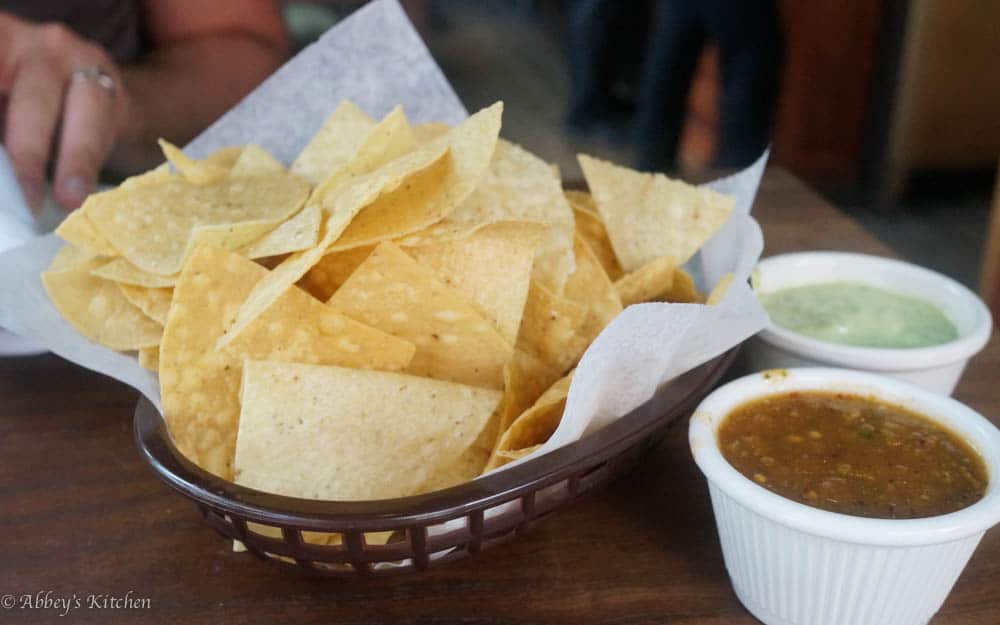 Food:
-Ninfa's is famous for their fajitas- supposedly having popularized the Tex-Mex staple among Houstonians.
-The menu features an extensive list Tex-Mex favourites with everything from Tacos to Fajitas to Tamales, and Mixed Platters.
Ceviche ($10.99)
Gulf Shrimp and Red Snapper with Jalapenos, Tomatoes and Avocado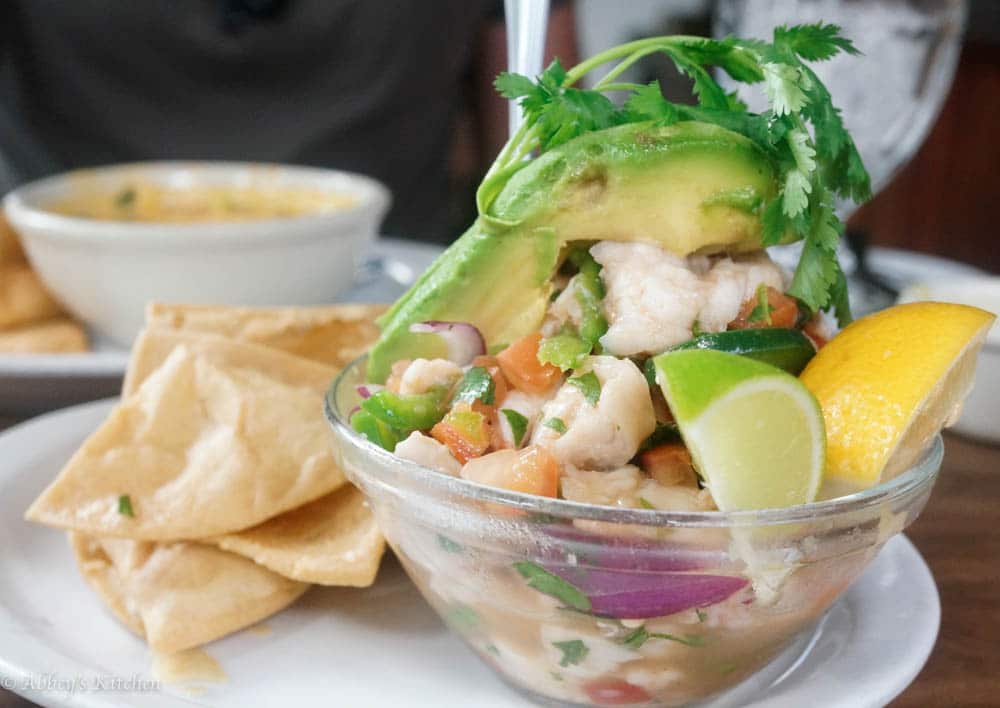 Absolute heaven. Unlike most restaurants which mince up the fish to an indiscernible texture, Ninfa's offers big meaty strips and chunks of marinated seafood. I loved the balance of refreshing acid with the creamy avocado and spicy chilis. A must order.
Chile Con Queso ($9.99)
Spicy Cheese and Fire-Roasted Pepper Dip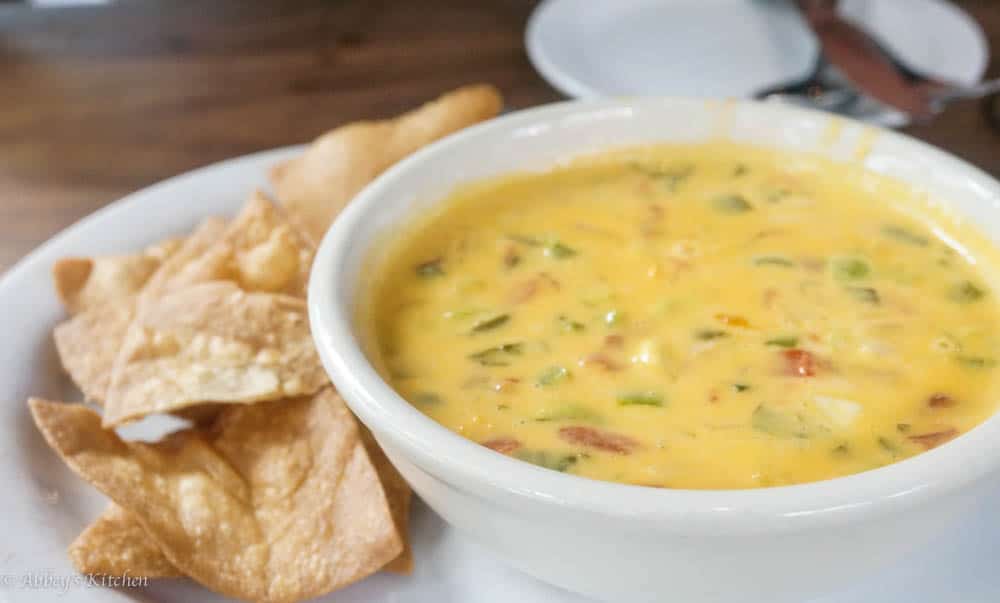 We ordered this one since our server suggested it was their most popular Antojitos (appetizers), and I figured it was a fairly good representation of what "Tex-Mex" is. Unfortunately, I found the cheese dip to be excessively rich, and salty without enough freshness or texture to give relief on the palate. It admittedly tasted like velveeta, and while there is nothing wrong with a little of that, a couple dips was more than enough. On the other hand, I caught my partner eating it by the spoonful, which made me cringe just slightly at the thought. This is a dish to be shared with 10 people, definitely not for two. Having said that, I adored the freshly fried crispy chips they served for dunking. Talk about addictive!
Medium (1/2 lb) Marinated and Grilled Beef Skirt Steak Fajitas ($18.99) with Chihuahua (Bacon, Green Peppers, Onions and Cheese) Off the Menu Toppings ($4.99)
Served with Rice, Refried Beans, Pico de Galo, Guacamole, Sour Cream and Housemade Tortillas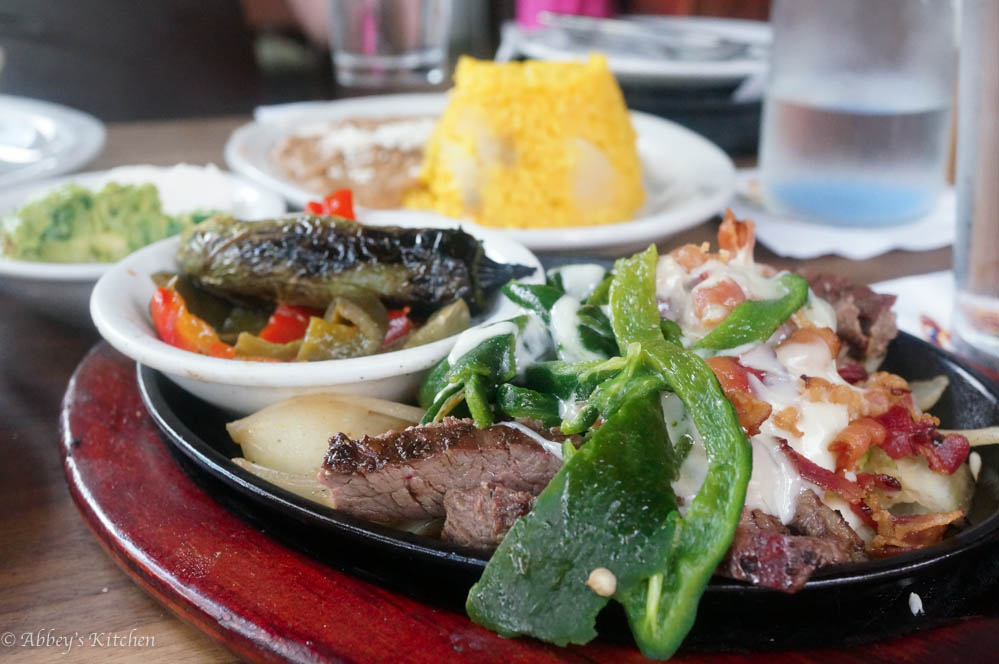 I had my heart set on sampling what many believe is one of the reason's Fajitas were put on the culinary map, and Ninfa's version did not disappoint. The beef was juicy on the inside, and blessedly well seasoned on the outside, and coated in a generous portion of salty bacon, stringy cheese and caramelized veg. The best part of the fajitas, however, was hands-down the hand-made tortillas. Oh man, those babies were good. Warm, mildly sweet, toasty, with a solid chewy texture- I could have made a meal of the tortillas alone.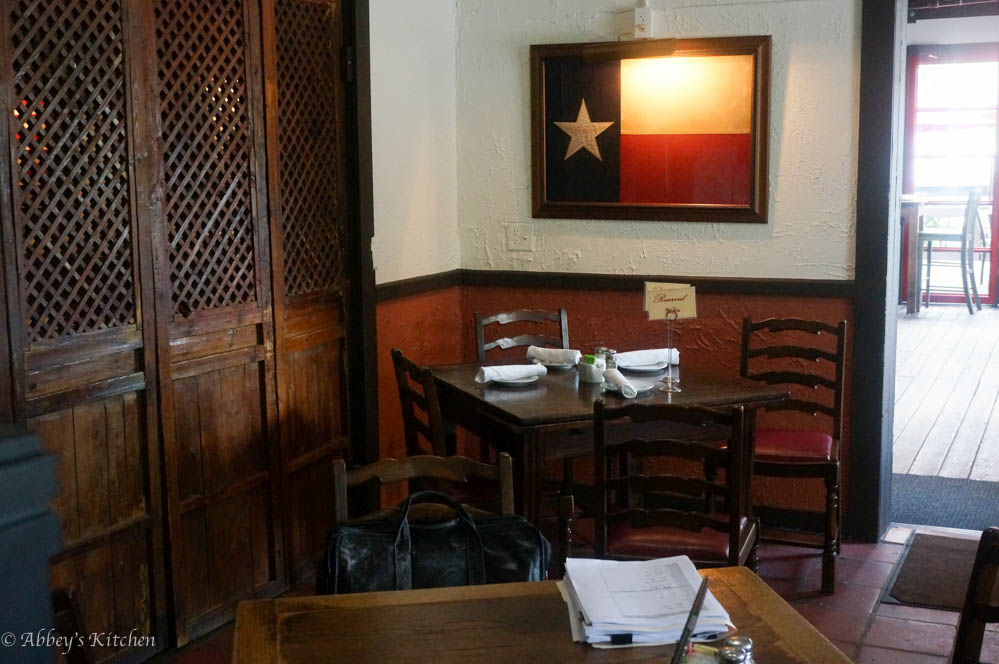 Closing Remarks:
-For 3 dishes and 4 cocktails, the bill came to about $105 including tax and tip. Was it a cheap and cheerful lunch? Not exactly, but we drank a fair bit (which we don't normally do in the day) and ordered enough food for at least four people, so my bet is you could easily get in and out of here for much less.
-Did Ninfa's live up to the hype? I think so. If I lived in Houston, I can see myself making Ninfa's a regular haunt, especially for family meals and parties with groups. I think in all fairness, Tex-Mex is probably not exactly my favourite cuisine, as I tend to find it too heavy and greasy for everyday meals, but based on my experience, it seems that Ninfa's does it right. Service was friendly, the ambiance was festive and inviting, and the food and drinks were tasty and well prepared.
-Ninfa's is open for brunch, lunch and dinner 7 days a week with reservations accepted online.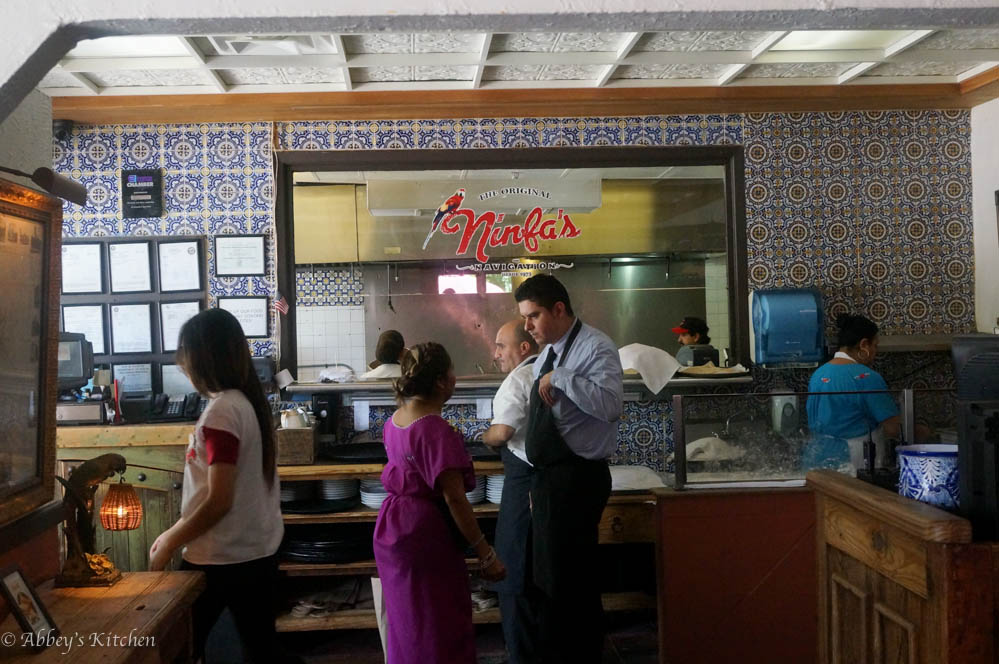 For those of you who have dined at Ninfa's, what are some of your favourite dishes?