Small Town Food Co. Opening Remarks
-Small Town Food Co. was the brainchild of two old childhood pals, Steve Mckeon (Wrongbar) and Cameron Hutton (The Drake Hotel) who both grew up in rural Erin, Ontario. Together they set out to create a cozy homey space that encompasses the small town vibe they remember from their youth.
-The kitchen had been run by Chef Tallis Voakes but has recently been overhauled by the fabulous Charlotte Langley. During my visit, I had the pleasure of visiting with two of my favourite chefs in the city- both Charlotte, and her friend and fellow chef who was lending a helping hand, The Dock Ellis' Trish Gill. Trust me, with these ladies in the kitchen, you just know the food will be great.
Small Town Food Co. Ambiance
-Keeping on theme with its small town inspiration, the intimate Parkdale restaurant certainly feels like a neighbourhood joint. The 30-seat space is done in a vintage-style black and white colour palate with highlights of red adding a pop of colour throughout. There's even a cute rod-iron lamp post in the middle of the dining room for that retro suburbian community kind of feel.
-Lighting is kept dim and moody, provided primarily by tea candles and exposed hanging light bulbs, while seating is kept simple and comfortable.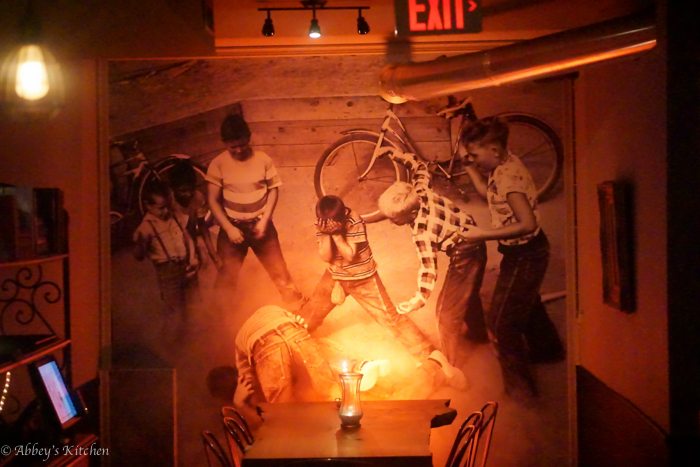 -My favourite feature of Small Town Food Co., however, is the black and white mural along the back wall depicting a schoolyard fight with a bunch of mischievous 10 year old boys. It's nostalgic and sweet, even if you've never been a 10 year old boy in the 60s.
-Music choice also matches the theme with some of my favourite oldies playing beneath the lively buzz and chatter of the room.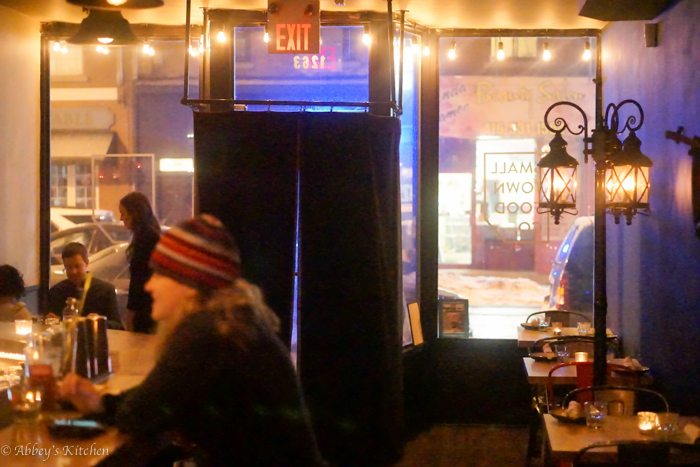 Small Town Food Co. Service
-Service throughout the night at Small Town Food Co. was both super friendly and efficient. Our water carafe was refilled as needed and our plates were removed promptly between courses. I also found that dishes were nicely paced and spaced so that I was never overwhelmed with a crowded spread, but we were also in and out in good time- about 1 1/2 hours with lots of chit chat in between.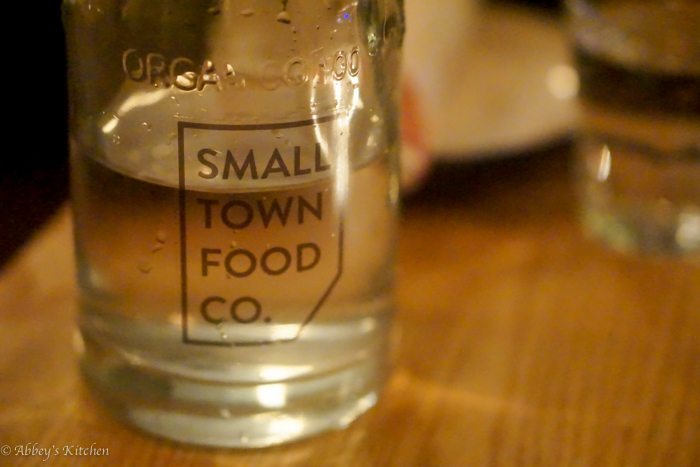 Small Town Food Co. Drinks
-Small Town Food Co. is praised for their solid drink menu with over 30 cocktails to choose from. Making the choice (somewhat) easier for you, they've broken things down into Strong, Sharp, Fiery, Fresh and Classic drinks (like retro favourites Aviation, Moscow mule, Negroni etc.) Expect to see a wide range of house-made liqueurs, bitters and syrups used in creating some inventive and flavourful sips.
-Those who aren't big on liquor can peruse their International wine list that was carefully curated by one of Toronto's top sommeliers, Anton Potvin. Prices range from $8-12 for a glass or $38-110 for a bottle so there is something for every budget.
-Beer drinkers also have their fare share of options with 3 brews on tap ($6.75) and over a dozen craft local and international favourites ($6-10).
Small Town Food Co. Eats
The John Deere ($12)
Tequila, St. Germain Elderflower, Green Chartreuse, Lime, Holy Basil Bitters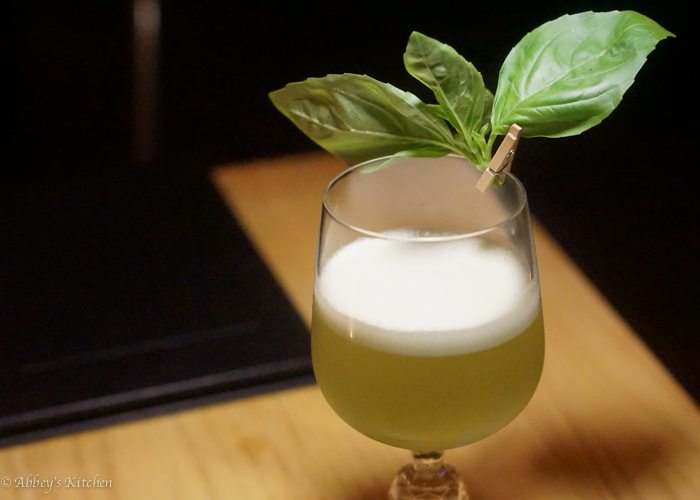 A well-balanced bright drink with a nice hit of floral sweetness to help balance the acidic lime and herbaceous holy basil.
Small Town Sour ($12)
Cinnamon & Clove Bourbon, Fresh Lemon, Sugar, Egg Whites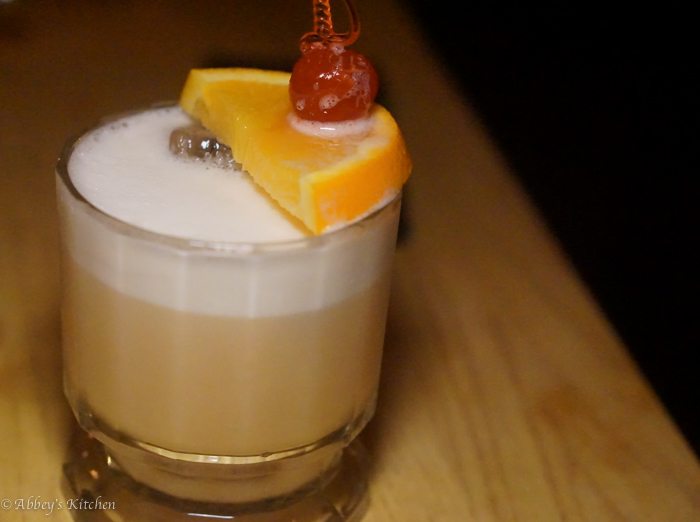 Another great drink for those who like a good balance of sweet-sour, and a smooth creamy egg-white finish.
Vintage '84 ($12)
Beefeater Gin, Cucumber, Mint, Fresh Lime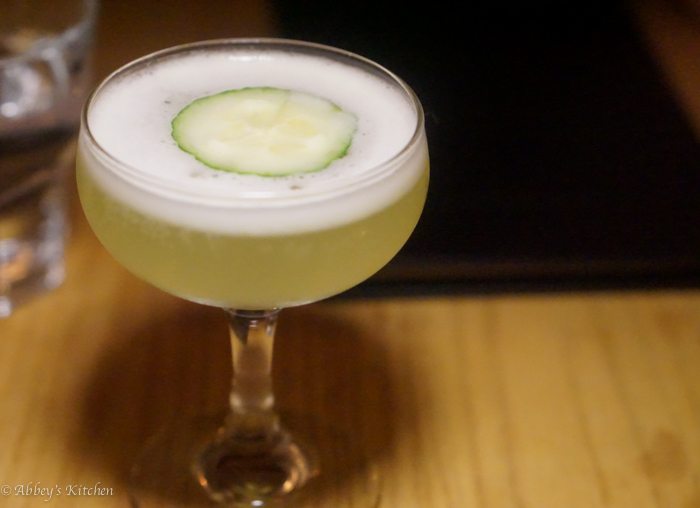 If you like a lighter, more refreshing cocktail, then this would be a perfect one for you. Honestly, it felt like a spa day- but with booze (so obviously a hell of a lot better).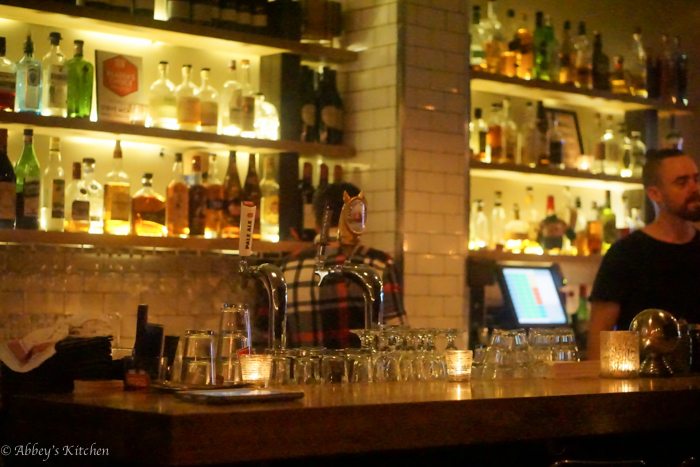 -Charlotte's menu will take you straight back to your childhood with old school comfort fare. Imagine tater tots, pop tarts, pan pizza (designed to be like McDonalds), and pierogies. I don't know about you, but that pretty much sums up my youth- the only thing missing are McCain's super fries.
-The entire menu is a collection of cheeky bites that is most certainly designed to be shared (though there is no doubt you may want to keep some of them to yourself).
New Tater Tots ($8)
Hamburger, Peas, Onions, Gravy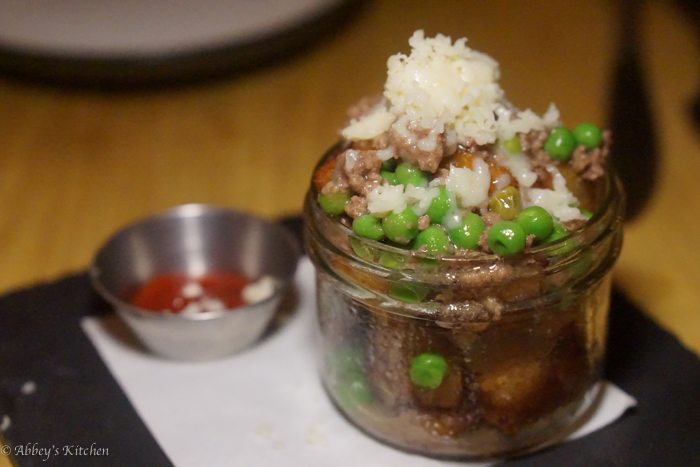 This reminded me of my childhood because one of the few meals my mom did make (G-d bless her, but cooking was never a strong suit) was shepherd's pie. Mom's pie was basically just potatoes, peas, onions, ground beef and gravy (out of a powder, of course). It was delicious and I loved it, but incorporating the kitchy tots and a little bit of sharp cheese really took Charlotte's version next level.
Toast Under Mushrooms ($6)
Potato Bread, Parmesan, Kale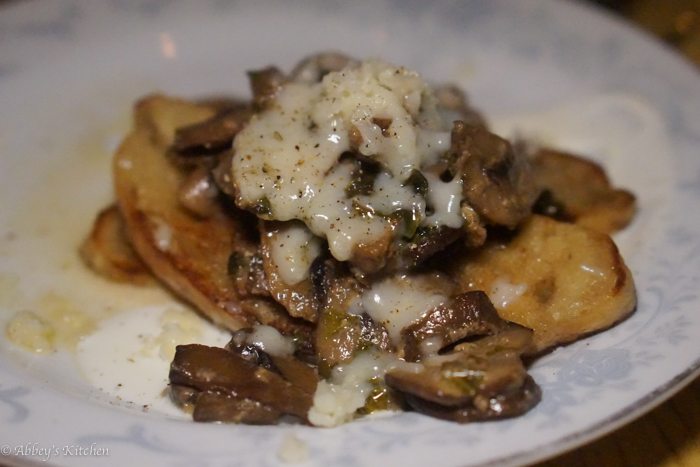 Talk about comfort food. The bread was slightly sweet and soft with a mountain of meaty mushrooms and melted cheese.  There's nothing wrong with that.
Broccoli & Cauliflower ($10)
Brussels Sprout Leaves, White Sauce, Cheese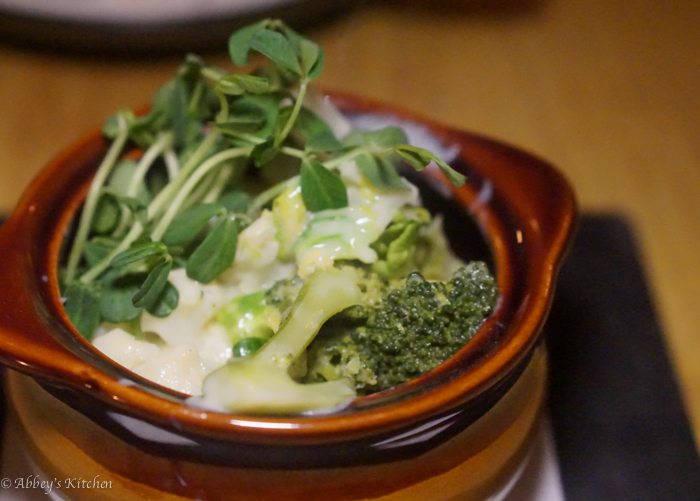 Ah, yes, the classic trick for getting your kids (or big kids) to eat their vegetables gets its (much deserved) adult reprise here. Charlotte cooks them to a tender buttery consistency and loads them up with béchamel and stringy cheese. Seriously, folks, this dish was all sorts of pleasure in an adorable little crock.
Pan Pizza ($12)
Tomato Sauce, Pepperoni, Mushrooms, Peppers, Mozza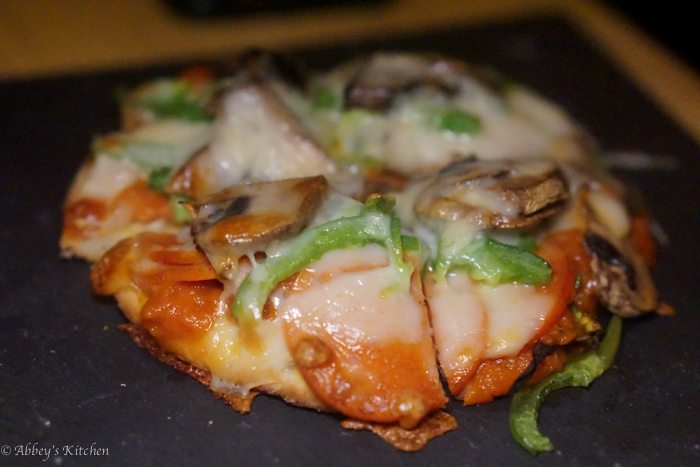 Remember McDonalds pizza? Aka. The best thing McDonalds EVER did (minus their hashbrowns- the pizza ties with the hashbrowns in my books). Well, Charlotte told me she modeled this cutesie pizza pie after every child from the 90s favourite happy meal and I would say she totally nailed it. Hers has a bit more toppings (which I won't complain about) but the iconic sauce was satisfyingly sweet.
Pork Belly ($9)
Confit, Apple Butter, French Toast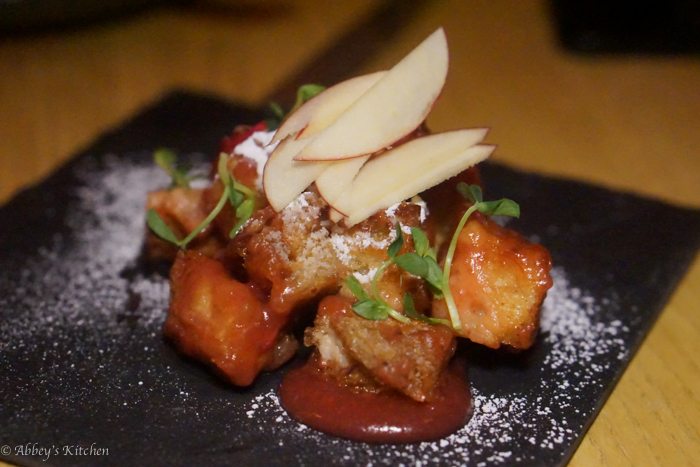 Okay guys, so if you thought the aforementioned edibles looked bad ass, just please sit yourself down for this one.  First of all, this is not your momma's casserole. The combination of the super crispy savoury pork belly and the pillowy sweet French toast, all smeared through a tangy bright apple butter was unreal. Next time I come back, I will order 3 portions of this dish.
Pop Tart ($6)
Fresh Apple, Dulce, Sprinkles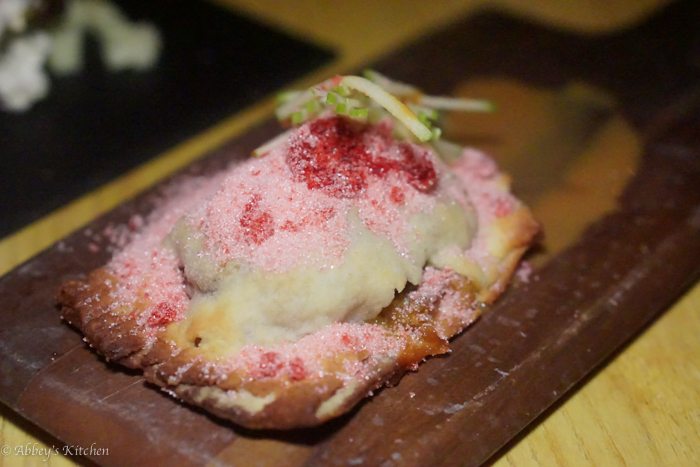 Let's be honest. We love pop tarts because they remind us of the junkie breakfasts we could get away with when our metabolisms actually worked. Pastry, sugar filling and icing before 8 AM was super good times, right? But if you were to rip into a packette today, you would probably realize they actually kind of taste like crap. Charlottes on the other hand? Delish (and also adorbs). This is definitely a knife and fork kinda pop tart thanks to a generous filling of fresh apples and a flaky moist pastry. But then add in sprinkles? Childhood 2.0. Think of this as a legit amazing piece of apple pie for unicorns. I am a unicorn.
Chocolate Brownie ($6)
Nougat, Sponge Toffee, Caramel Ganache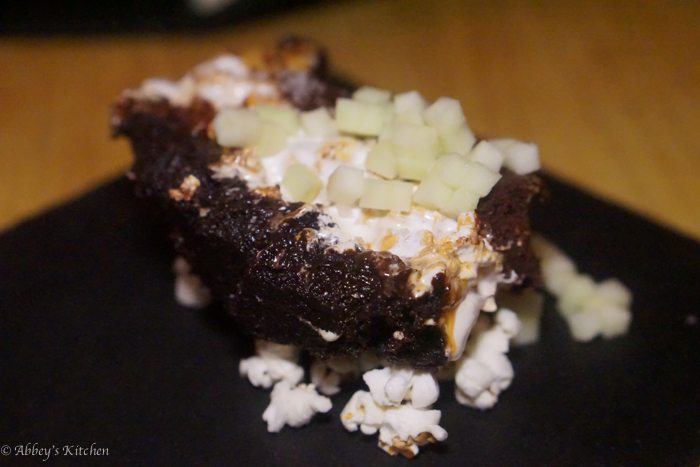 I'm typically not a chocolate lover, but when I see a brownie, I'm immediately taken back to Duncan Hines days with momma and find myself pretty jazzed. Small Town Food Co. offers a version was certainly an upgrade, featuring a super dark fudgy brownie held together with a chewy light nougat and crisp popcorn to lighten everything up. Do you remember making those popcorn balls held together with marshmallow and chocolate and getting your hands coated in gooey mess? Yah, it was kind of like that but way more delish and less messy. Loved it.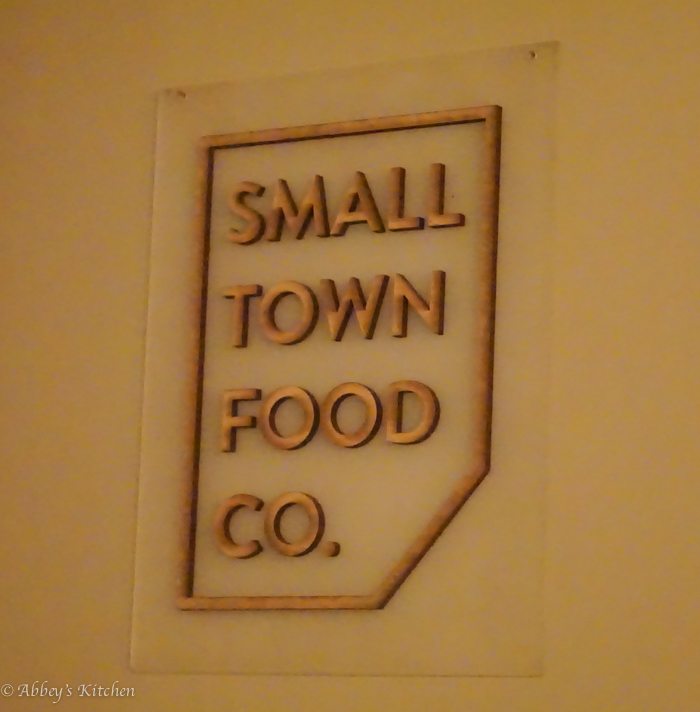 Small Town Food Co. Closing Remarks
-So for 3 cocktails and 7 dishes at Small Town Food Co., the bill came to $110 including tax and tip- totally reasonable for hip West end Toronto, right? Actually, I can't remember when I managed to keep a bill (before tax and tip) under $100 when there was booze involved.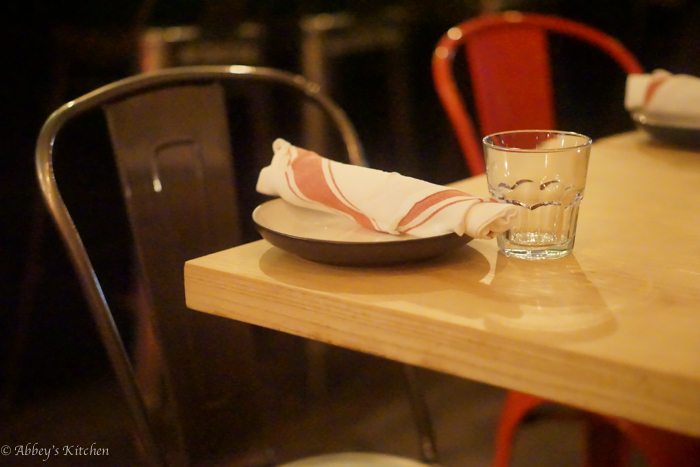 -The food and menu at Small Town Food Co.were fun, nostalgic and genuinely delicious, the drinks were super playful and fun, the service was friendly and efficient, and I loved the cozy neighbourhood vibe. Overall, dinner at Small Town Food Co was a lovely experience and great dining destination that I can't wait to return to again.
-Small Town Food Co. is open daily for dinner and takes reservations through their website.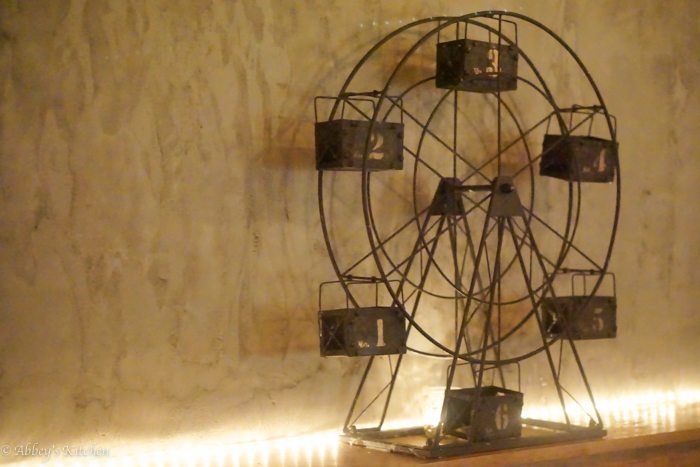 Updated on May 8th, 2019