If you scan through my recipe file, you will probably notice a bit of a trend- I use a heck of a lot of peas. Why? Well, as most parents probably know, if you've got a child (or man, in my case), with an unwavering affinity for a vegetable, you're going to try to sneak that in everything you can.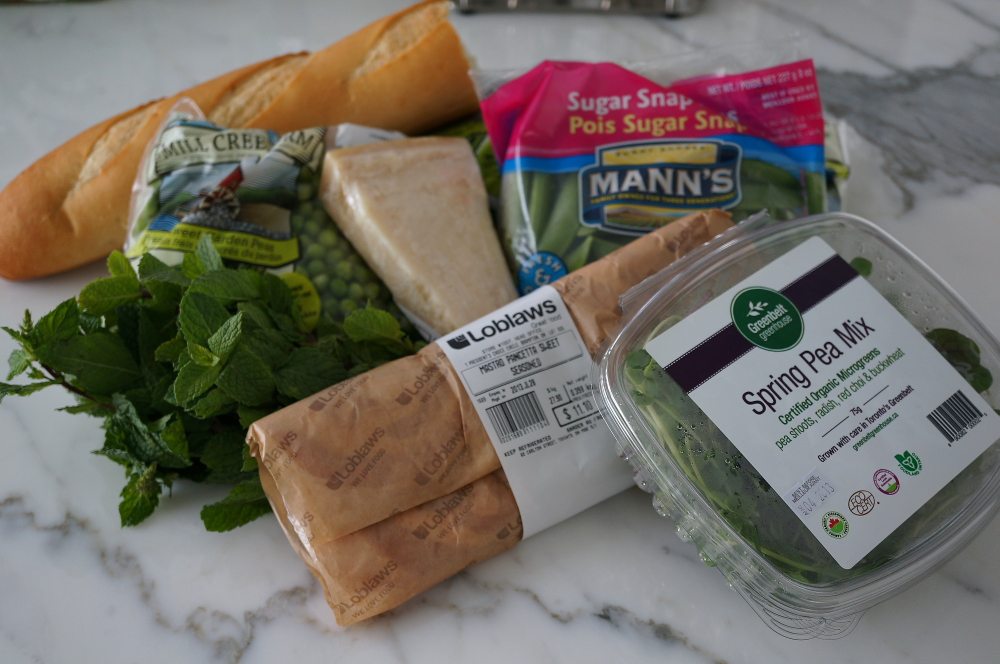 If I want him to eat his vegetable soup, I just mix the vegetables with peas. If I want him to eat his pasta, I just sneak a handful of peas in his bowl and he will have to eat the whole thing in his mission to fish them all out. If I don't know what to feed him, it's microwaved peas for him! Seriously, it seems to fill in for breakfast, lunch, dinner or a snack, and I always receive applause and a smile. Easy pea-sy.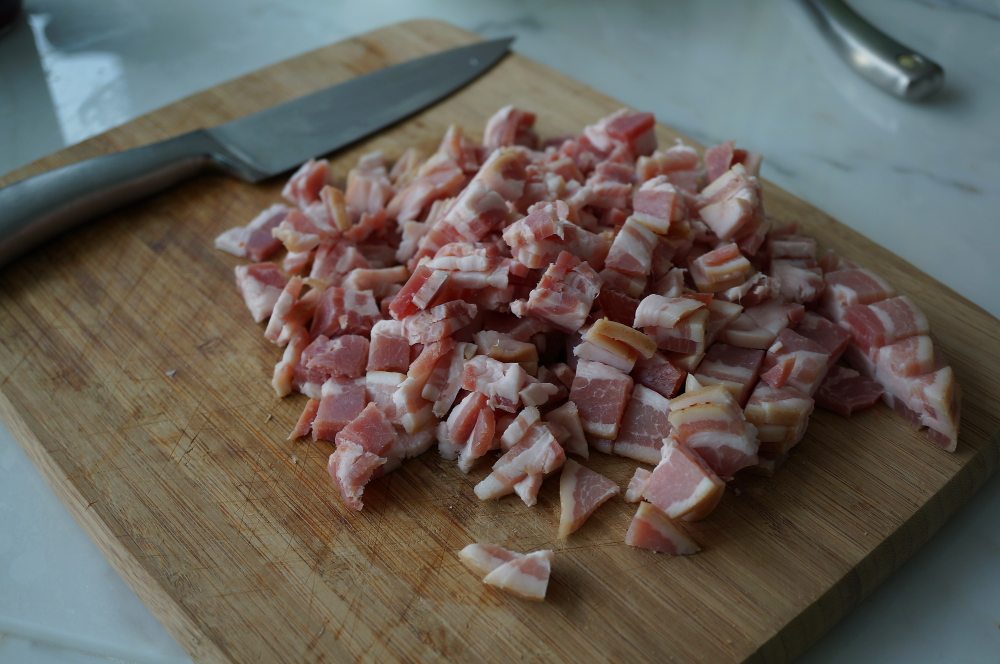 So back in June, we went on a foodie trip to Chicago where we visited the famous Purple Pig. One of our favourite dishes on the menu? A pea and bacon side that you-know-who literally inhaled in about two-seconds flat.  The first words to come out of his mouth when he came up for air? "You've got to make this at home."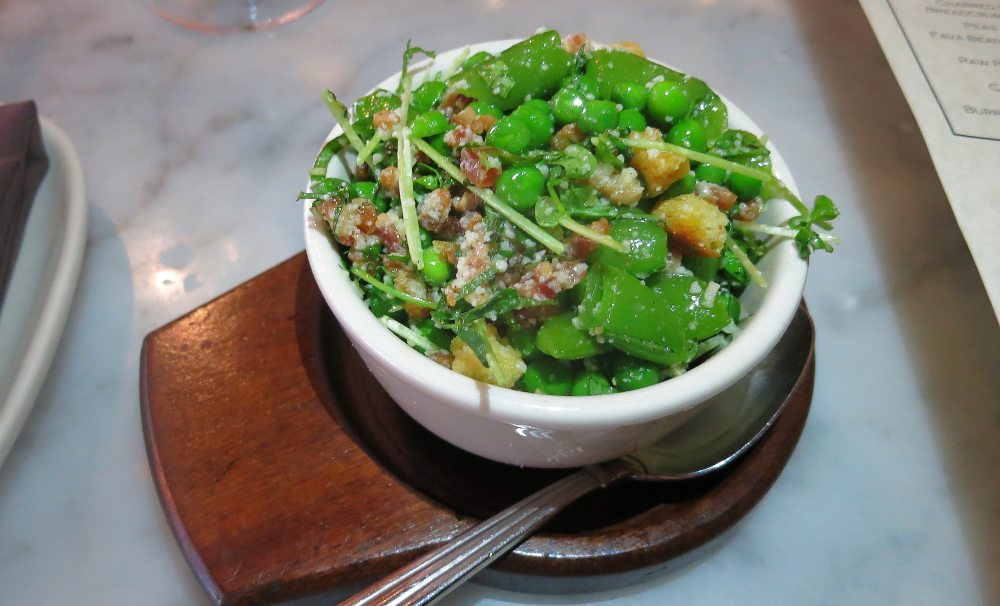 The Purple Pig original
I said I would, and so I did. Now, when we had it in the restaurant, the dish was served warm, so that's how I chose to serve it when I had friends over the other night. It was, however, absolutely divine the next day out of the fridge as well.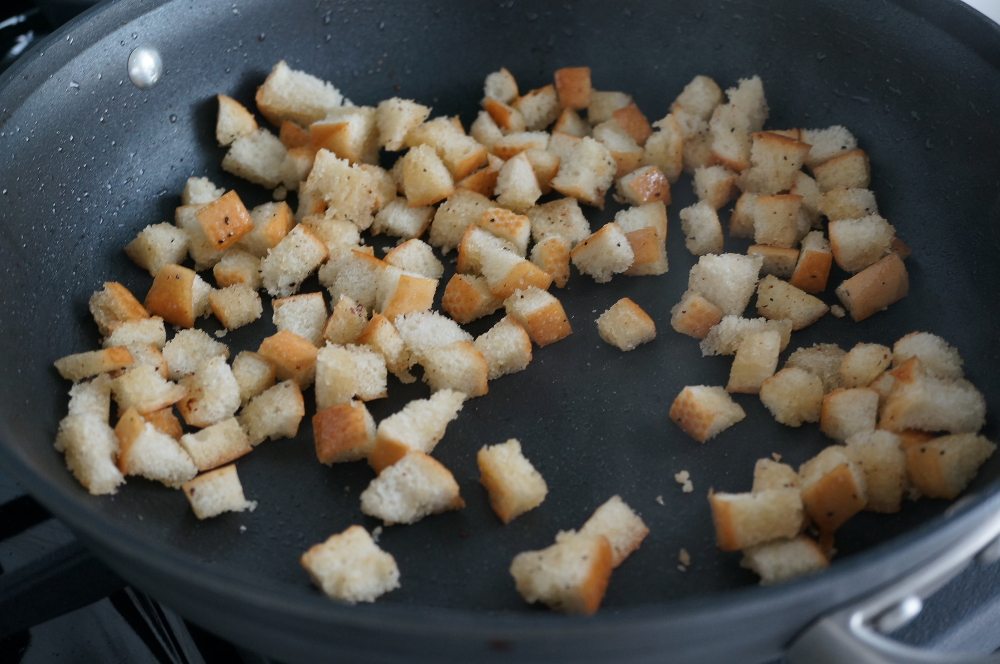 The challenge of the dish when served warm is that it must literally be devored immediately before the croutons have a chance to soak up the moisture of the veggies and lose their delicious crunch. If you were to just make this dish a cold salad, you could just add the croutons before serving and it wouldn't be so much of a problem. I remember the croutons at the Purple Pig to be a little soft too. Either way, the result is pretty delicious- light, but indulgent, the perfect balance so that you will keep coming back for another scoop without feeling bad about it.  So without further adieu- this is what I did:
Spring Pea, Pancetta & Parmesan Tumble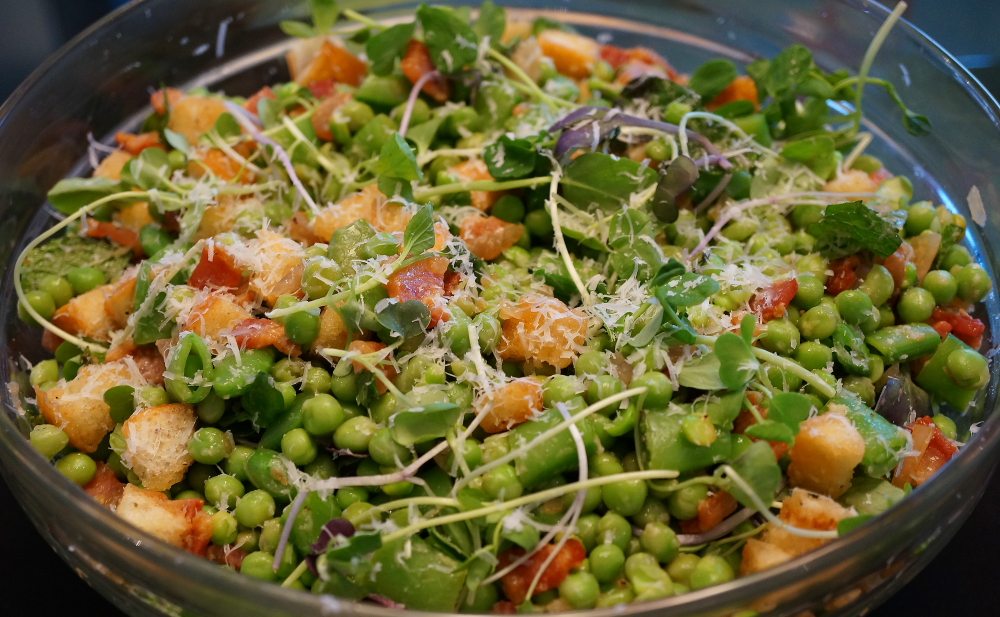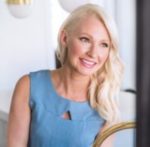 Abbey Sharp is a Registered Dietitian, an avid food writer and blogger, a cookbook author and the founder of Abbey's Kitchen Inc.