There is something so irrististably addictive about spaghetti carbonara. It's cheesy, and creamy and lusciously rich from the addition of egg yolk and lots of cheese. Incredibly, the traditional preparation does not even include any cream at all, which is going to seem crazy pants when it glades like satin over your tongue.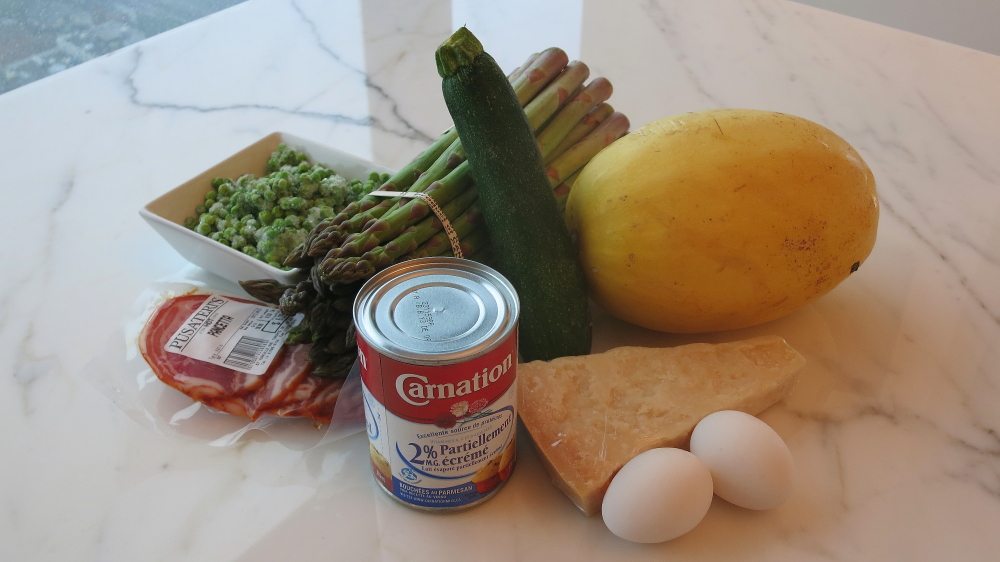 After two weeks in Italy a few years ago, I absolutely fell in love with the stuff. There, it's served very simply, pretty much just a little pancetta, pasta, and sauce. So basically, just fat, carbs and salt. Something I could get away with daily whilst on vacation because I was walking around a lot but not an ideal way to end a day sitting at a desk at home.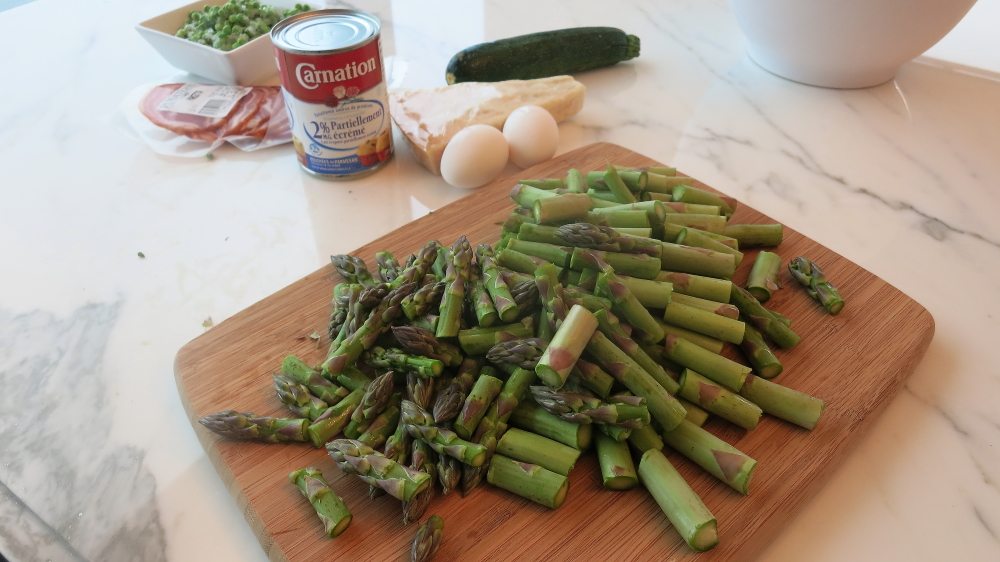 So, it was time to play a bit with the nutritionals. Somehow I needed to bump up the veggies, scale down the fat and carbs and fill a big bowl with lots of flavour and fibre.
First thing I did was swap the pasta for spaghetti squash. If you'e never used spaghetti squash, you're seriously missing out. No, it doesn't taste like pasta, but it has a very satisfying stringy texture that holds its shape well and offers a good bite. It also only has about 40 calories a cup compared with about 225 calories for pasta. Kinda a big deal.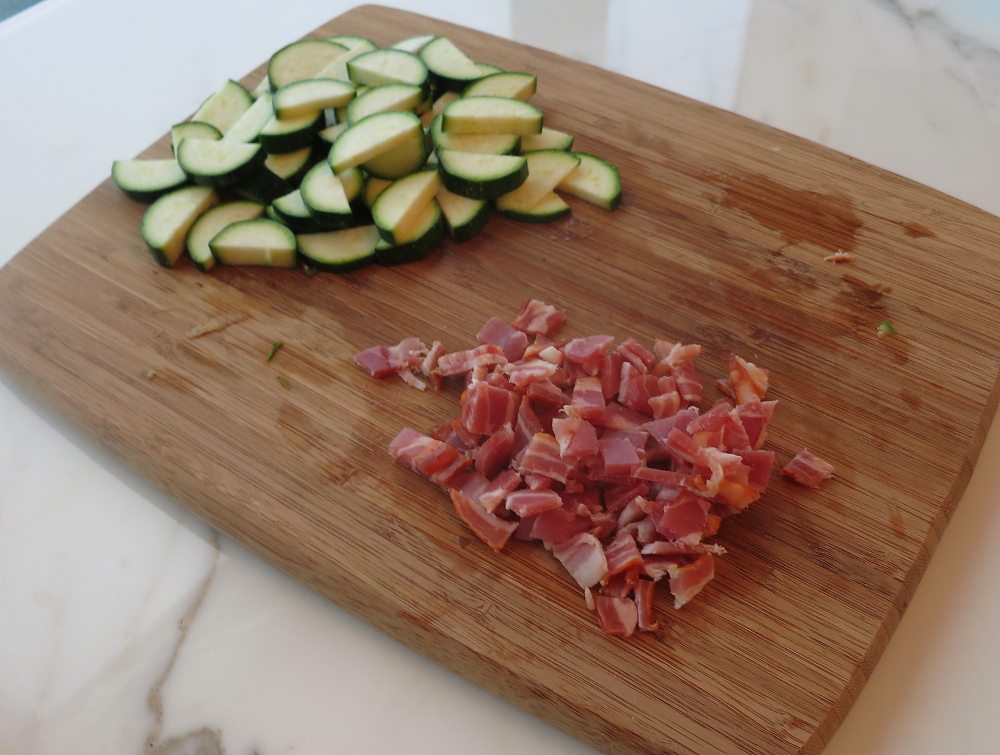 Next, in usual Abbey's Kitchen style, I added a tonne of veggies. Peas are the obvious Spring choice (especially since they are customary in carbonara), but I also added some delicious in season asparagus and zucchini to the works.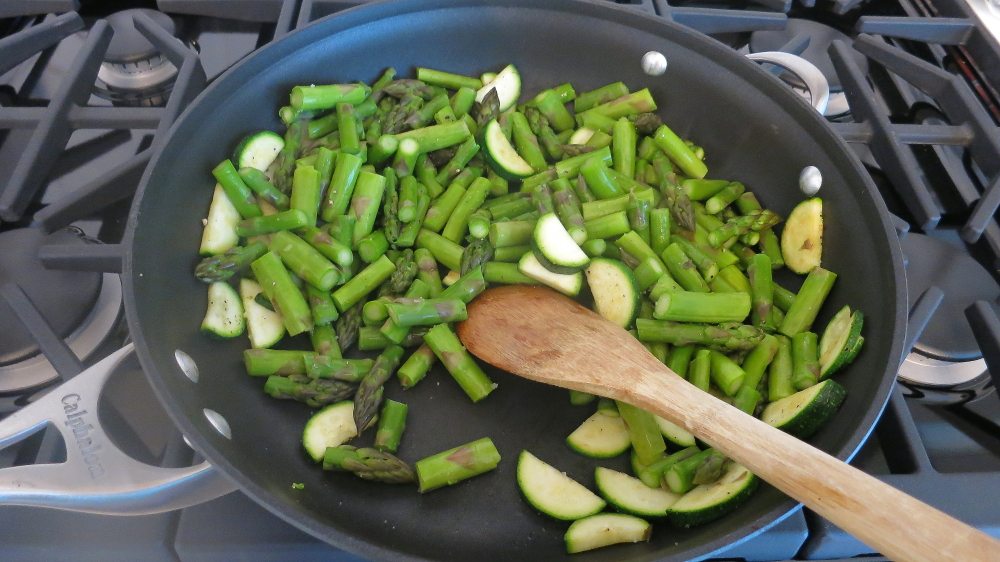 Finally, the sauce. Because I was adding in a lot of extra veggies here, I needed something low calorie other than just eggs and cheese to make a sauce because I would need a lot of egg yolks to coat it all. My solution? Low fat evaporated milk. It has a thicker consistency, almost like a 10% cream, but contains only 2% miik fat and a good amount of protein. This just adds a bit of structure and a base to stretch the eggs and cheese.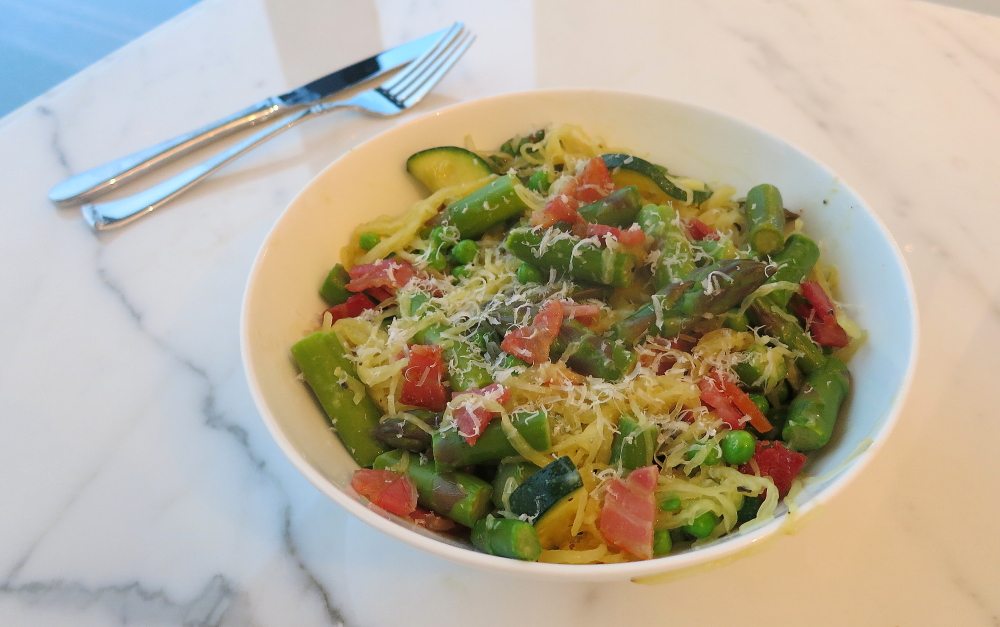 The result? Super addictive, healthy, high fibre, low carb bowl of Italian goodness. The next time you have a creamy pasta craving, squash it with this bad boy and enjoy! This is what I did:
Spring Vegetable Spaghetti Squash Carbonara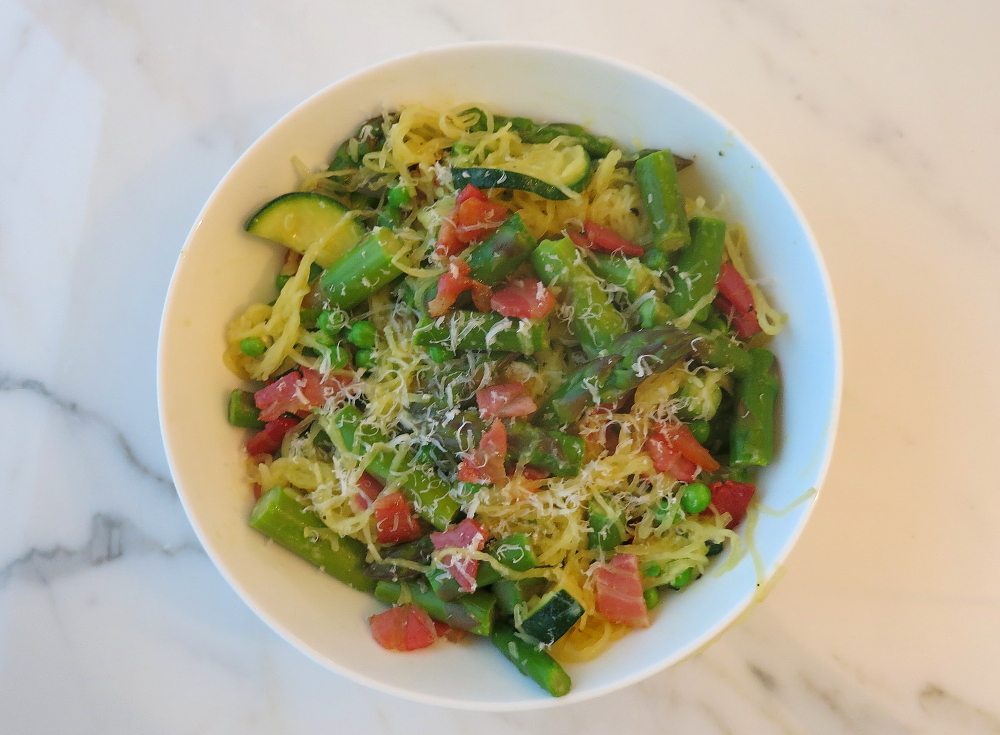 Updated on February 13th, 2016