It's summer and if you have a functioning garden, you're probably wondering what the heck you're going to do with the neverending supply of zucchinis and summer squash popping up right, left and centre. Sure, you can make zucchini bread, but when you're a family of one or two, it's hard to finish a loaf before it goes bad- or at least, less desirable. I believe that all baked goods should be consumed immediately, which in my household of two is called a binge. Not so great.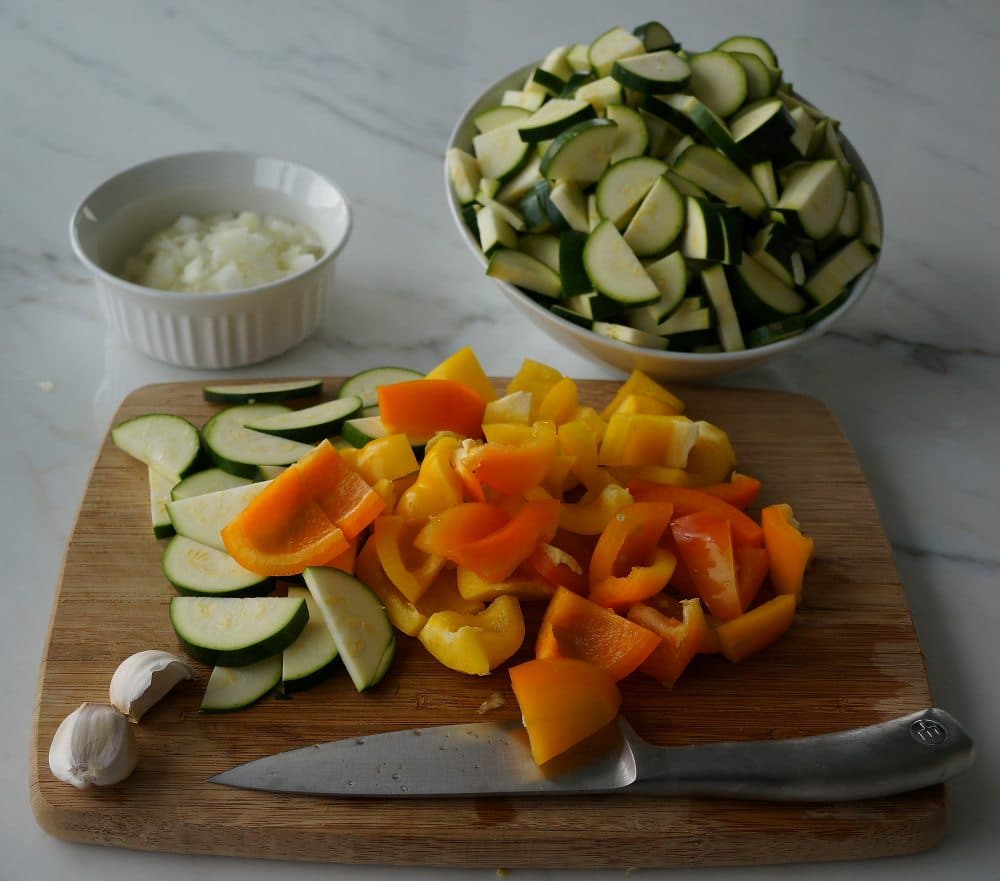 My suggestion? Whiz them all up into a super healthy soup, serve it hot or cold, and call it a filling summer meal.  Soups to me are probably my favourite thing to cook because there is little to no planning involved. It's really a taste as you go kinda meal, where I literally just stick my spoon into the bowl, have a taste, and then add stuff until I like what I see and taste. Too loose? Add something in there to bulk it up- more veggies or grains work well! Too thick? Pour in a little more stock or water. Too bland? Well, salt's a good place to start- but so are spices and citrus juice!
This recipe uses a bit of all those techniques. It starts with pure, healthy, low calorie vegetables, adds in a little curry powder for aromatics, brightens everything up with lemon and of course, finishes things off with a good pinch of salt and pepper for good measure.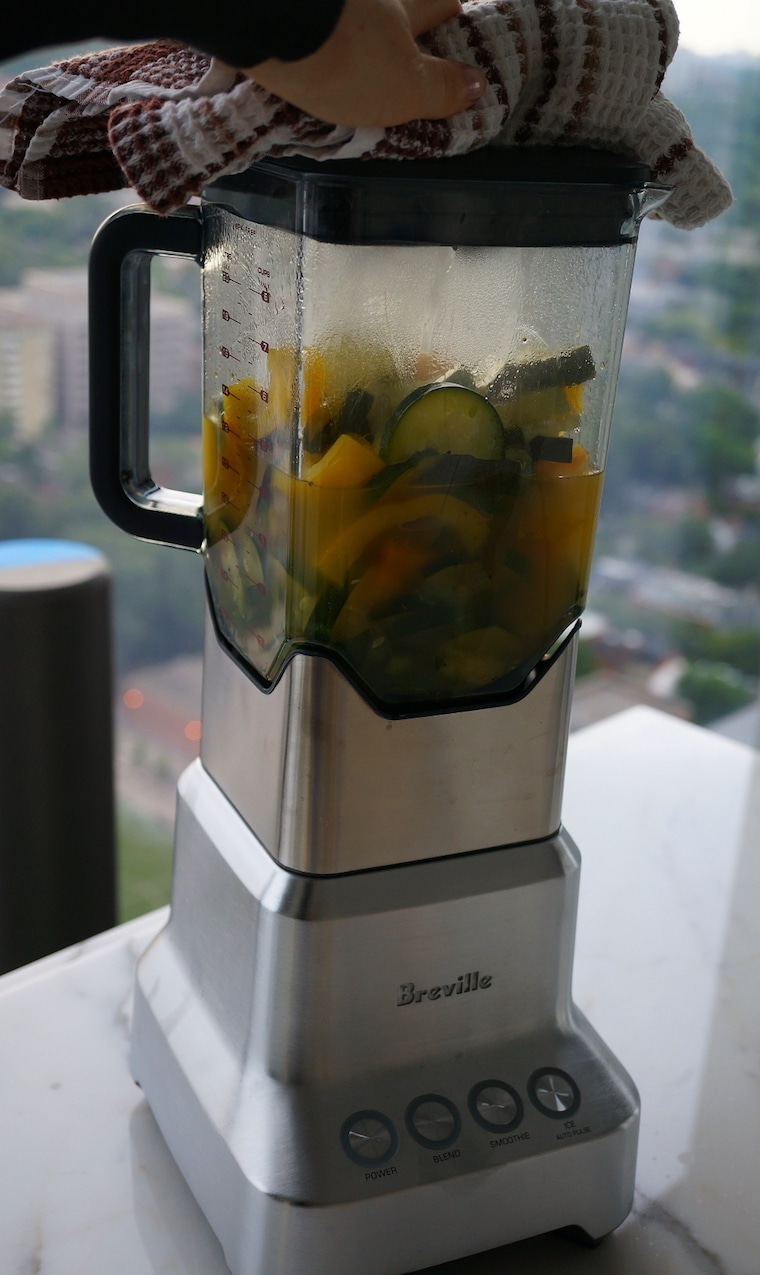 I used yogurt here as the garnish because it's traditional with Indian curries, but feel free to sub in cream, creme fraiche or sour cream if you'd like. Heck, you could even just leave it out entirely if you wanted to keep it really low-cal.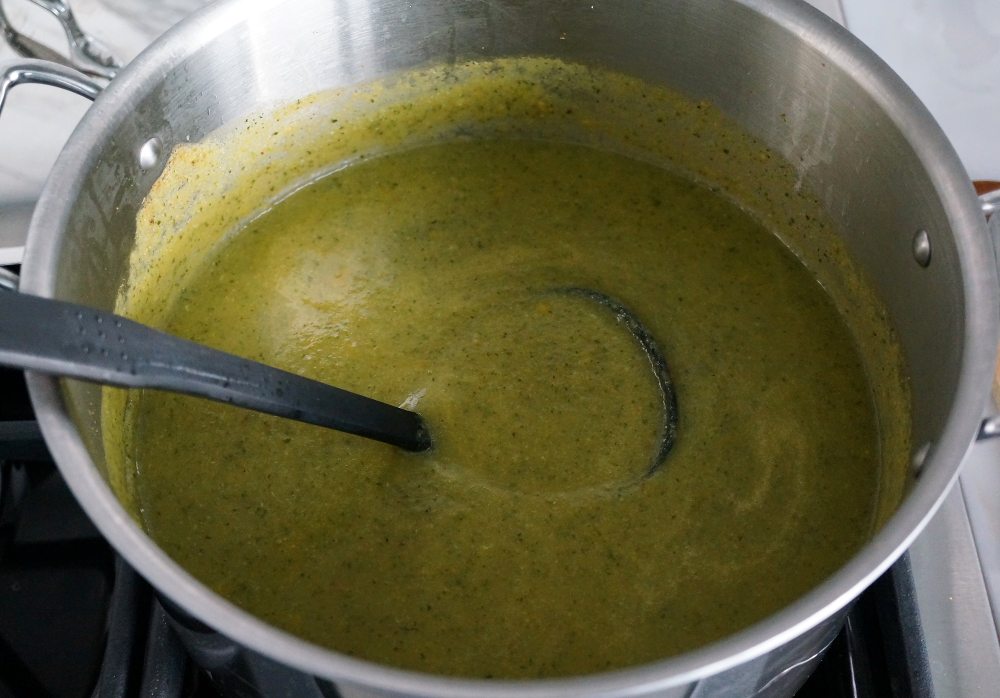 Now, we had a very rainy day, so I chose to serve this soup hot, but it is just as delicious as a cold refreshing summer soup. I also added in some frozen peas at the last minute. Why? Well, they go with the Indian theme, and maybe more importantly, I know that if I put peas in ANYTHING, my pea-loving man will eat it. I actually really like the juxtaposition in textures, with the smooth soup and the pop of the pea, but you can leave them out if you'd like.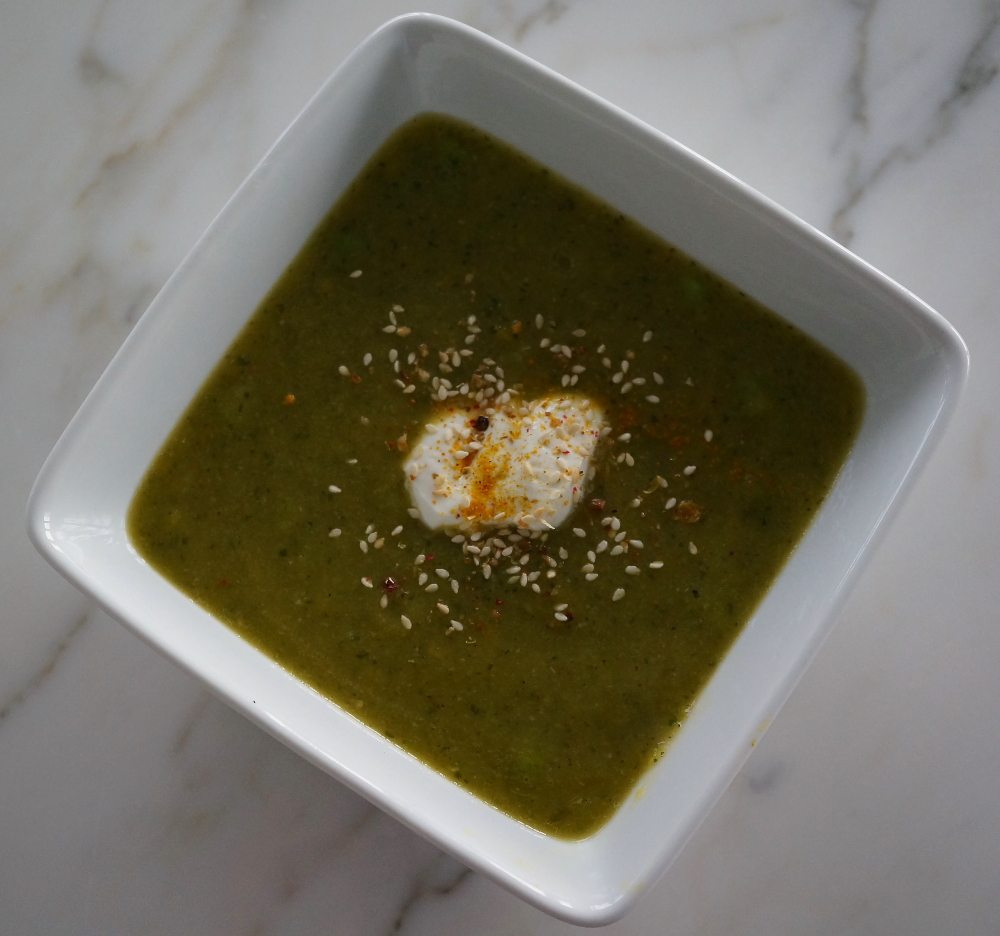 So in an interest of helping you bringing your soup to the simmer and on the table ASAP, this is what I did.
Summer Curry Zucchini Soup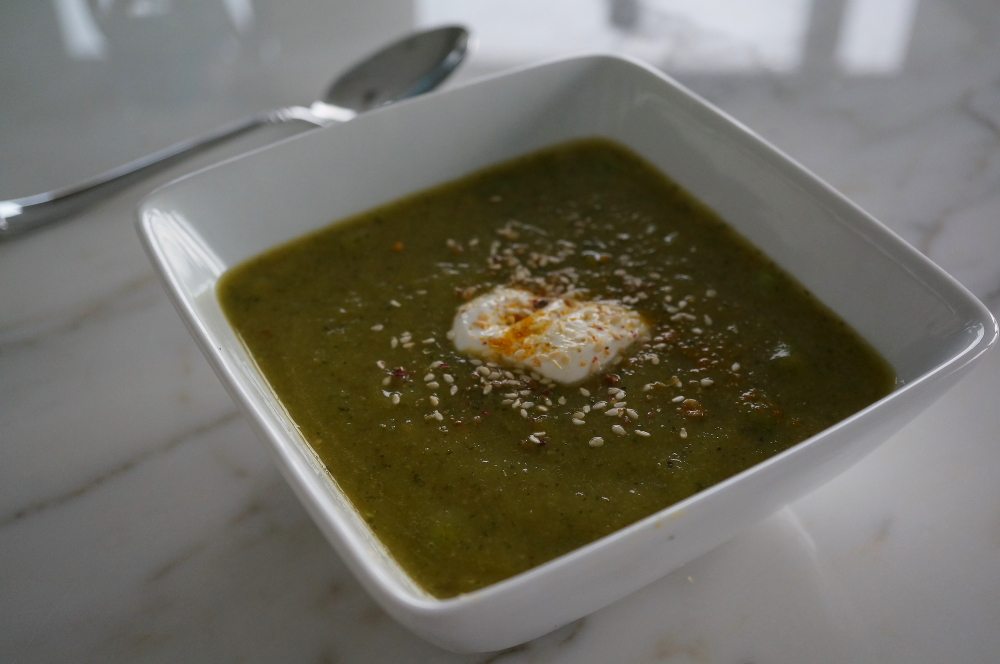 Updated on February 13th, 2016