The Oscars are on their way, and if you're entertaining a crowd, you're surely on the hunt for some delicious, unique, and elegant appetizers to set the celebrity mood. Well, no one likes an absent Abbey when it comes to cocktail parties, so I always try to plan as many make-ahead nibbles as possible. But let's think beyond the basic veggie platter, guacamole and hummus. Tapenade, a French spread made of olives and olive oil, is so much more sexy, chic and mysterious and will always impress your guests. I decided to take my version to the next level, satisfying my constant cravings for the salty-sweet flavour profile. Now, if you're not accustomed to eating dried figs, please do yourself a favour and buy a massive bag. They have this beautiful floral flavour, with a gentle sweet hum and are packed with teeny tiny crunchy seeds that pop with every bite. Heaven. They add a beautiful rich body to this spread, and along with the grape jam, offer an amazing flavour contrast against the super briny olives and capers.
Last time I made this, it was to accompany some challah rolls I made, but really, they're best suited to thin water crackers, or a cheesy crunchy breadstick. You could also serve it as an accompaniment with a varied cheese platter. Mmm… it would definitely be delicious with a really hard aged cheese. Yum.
So, I'm sure you gotta get to your party planning, so I'll cut to the chase. This is what I did:
 Sweet and Salty Olive, Grape and Fig Tapenade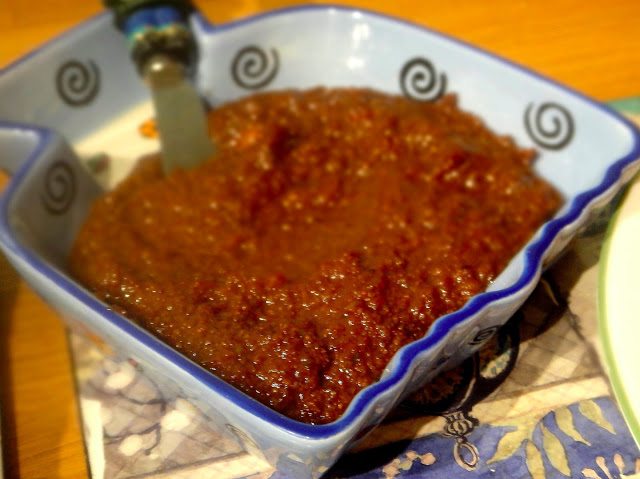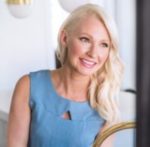 Abbey Sharp is a Registered Dietitian, an avid food writer and blogger, a cookbook author and the founder of Abbey's Kitchen Inc.
Reader Interactions