Canada loves food programs with breath-snatching black box cooking challenges– we can't help but dream up what we might make in the competitors' shoes. But imagine if it wasn't just a daydream. This is the premise behind the annual KitchenAid Cook For The Cure Culinary Showdown in support of breast cancer research.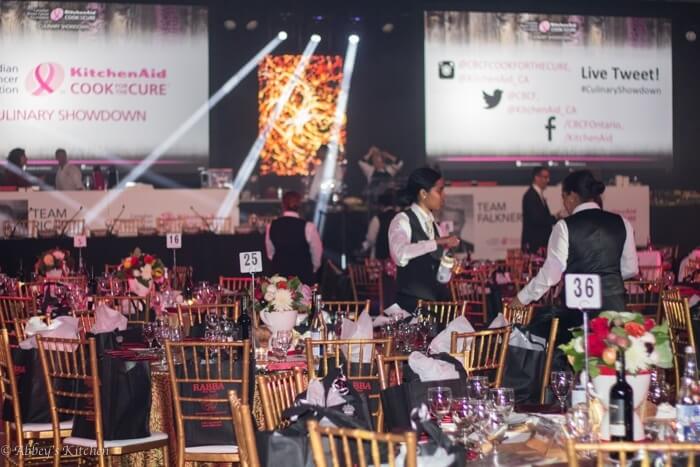 Running for its third successful year this November, Cook for the Cure brings together top international culinary talent with local foodies who have raised money for Canadian Breast Cancer Foundation (CBCF).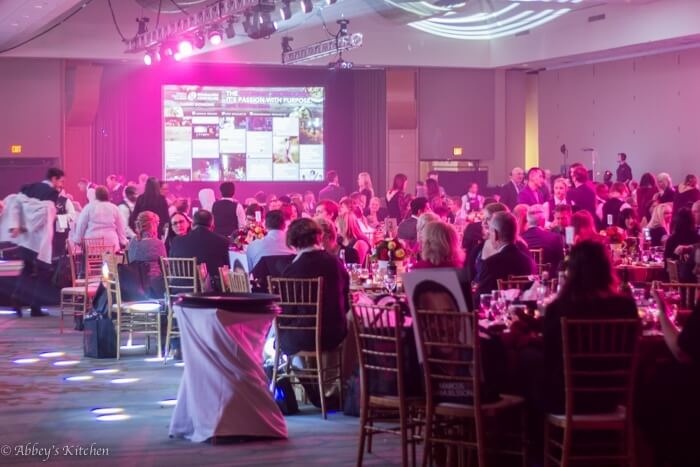 The top 50 fundraisers were rewarded for their hard work and generosity by getting their chance to cook on stage with the best. I also had the absolute pleasure of being on site for the event as one of the competition judges on behalf of All-Bran cereal.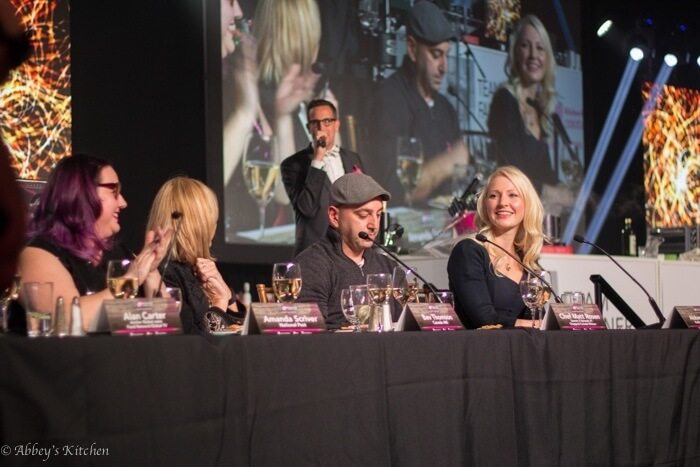 The day of the big competition started off with a culinary bootcamp with the culinary masters Lynn Crawford, Corbin Tomaszeski, Marcus Samuelsson, Ricardo and Elizabeth Falkner claiming their teams of 10. Throughout the day, the "chefs in training" learned top tips and techniques from their mentors and schemed about a game plan for the night ahead.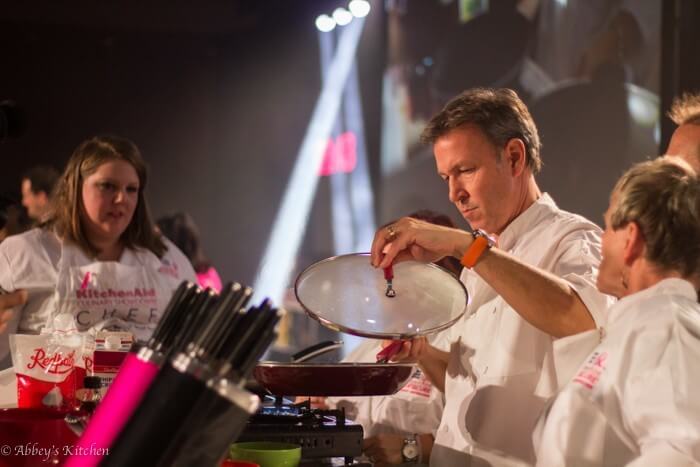 There were plenty of yummy bites to eat including Samuelsson's fried chicken, Falkner's squash fregola and All Bran parfaits for breakfast.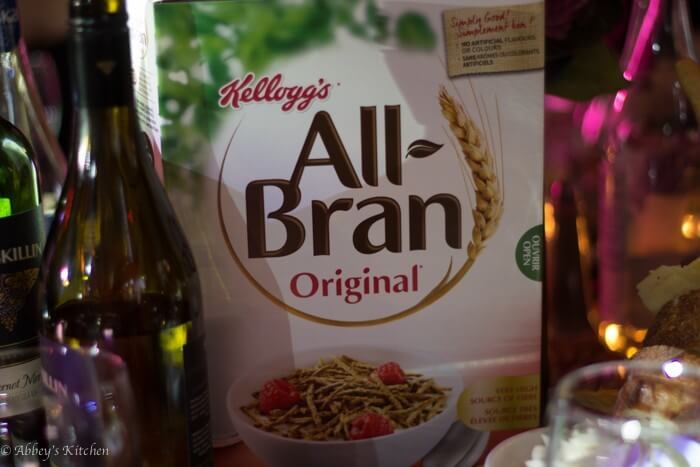 The evening gala kicked off with host Noah Cappe and Event Chair, Dee Dee Taylor Eustace. We snacked on hors d'euvres and magnificent raw bar before finding our seats in the massive gala room at the Westin Harbour Castle hotel.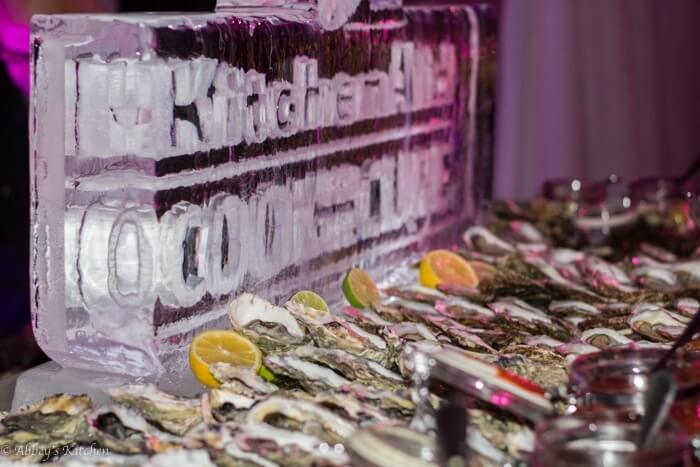 Course by course, the culinary teams opened their box of mystery ingredients, scrambling to plan, cook and serve a chef worthy meal to the judges. In the meanwhile, the rest of the event goers who had purchased tickets in support of the amazing cause enjoyed a beautiful three course meal of their own.
Cook For The Cure Dinner
Pan Seared Halibut with Chicken and Scallion Dumpling, Braised Shitake Mushroom, Daikon and Bok Choy, Lemongrass Coconut Curry Broth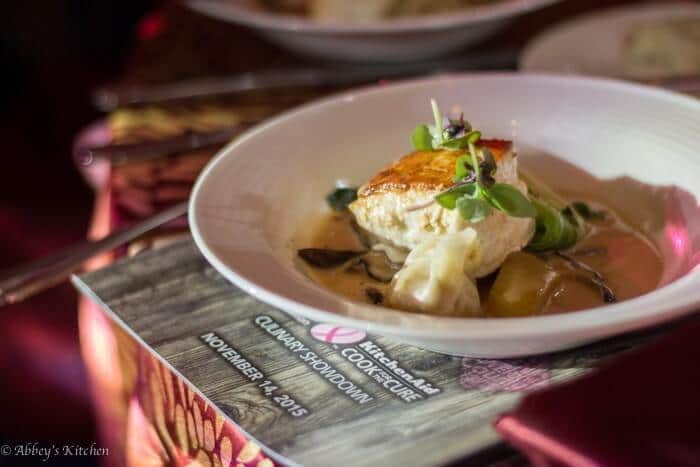 Tea Smoked Beef Filet with Puffed Wild Rice, Sake and Miso Braised Beef Stuffed Marrow, Sweet Potato Puree, Sesame wok-fried Green Beans and Heirloom Carrots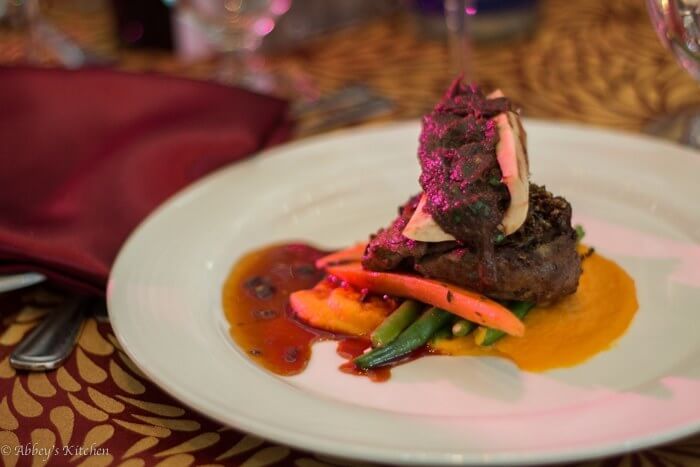 Dark Chocolate, Raspberry and Torched Meringue Marquis, Earl Grey Truffle by Cococo Chocolatiers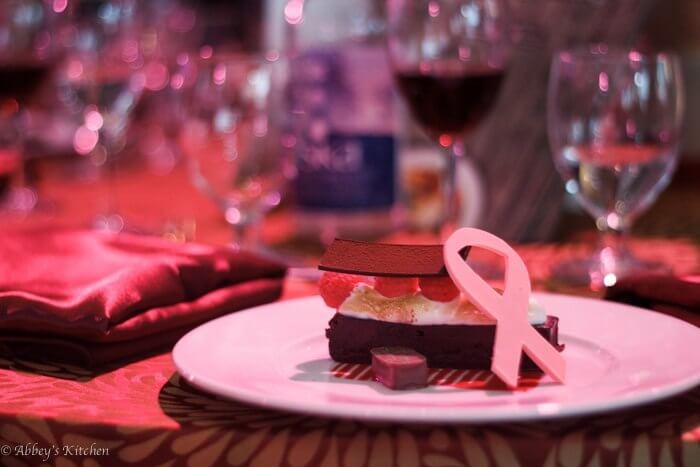 As we anxiously awaited the announcement of the winner, guests opened their wallets and hearts  for a riveting live auction with prices like a Dinner for a Year in Toronto, a Chef's Table Experience with Chef Lynn, a Savoury Experience with Chef Corbin and the opportunity to Party with Basketball Elite during NBA All-Star Weekend.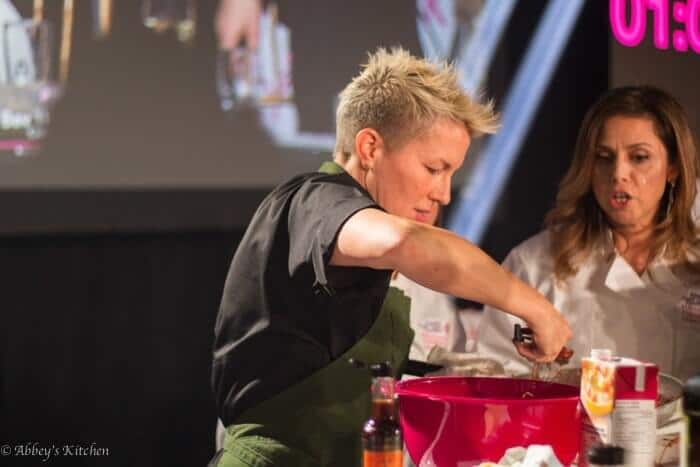 In the end, Cook for the Cure raised a whopping $730,000 for the Canadian Breast Cancer Foundation- talk about great food for a great cause.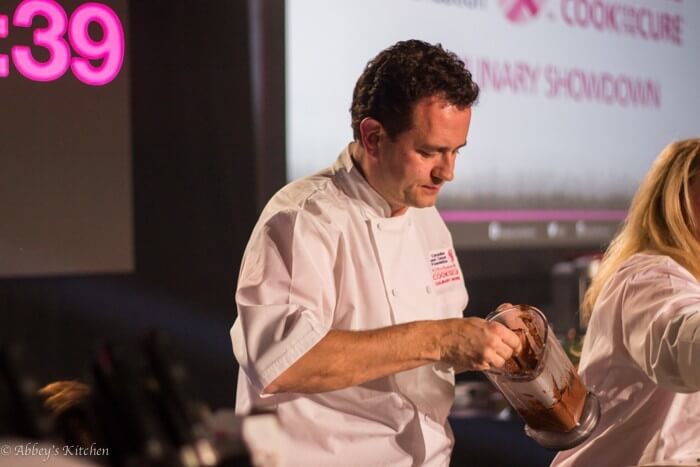 And speaking of reason to celebrate, the very talented Chef Marcus Samuelson and his stellar fundraising team claimed bragging rights for this year's Culinary Showdown! I guess we'll have to see if he can keep his title next year.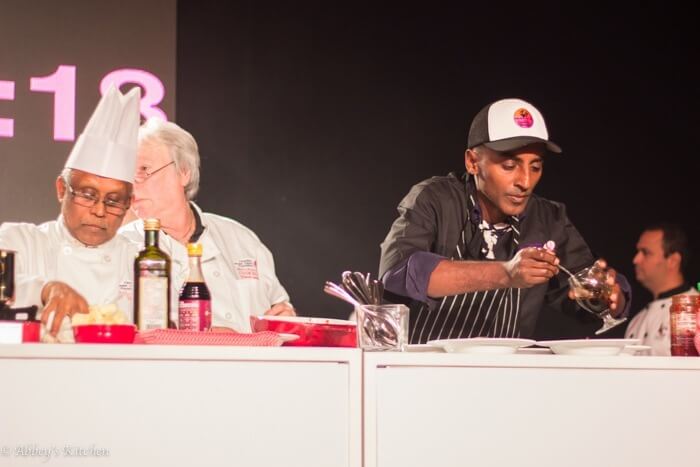 For more information on KitchenAid's Cook for the Cure, CBCF research or how you can take part next year, check out their website here.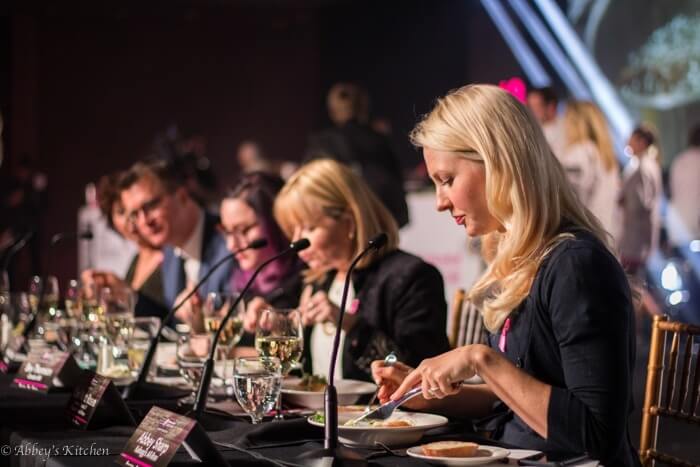 Disclaimer: This event was complimentary however all opinions are genuine.
Contribution by Maria Enache