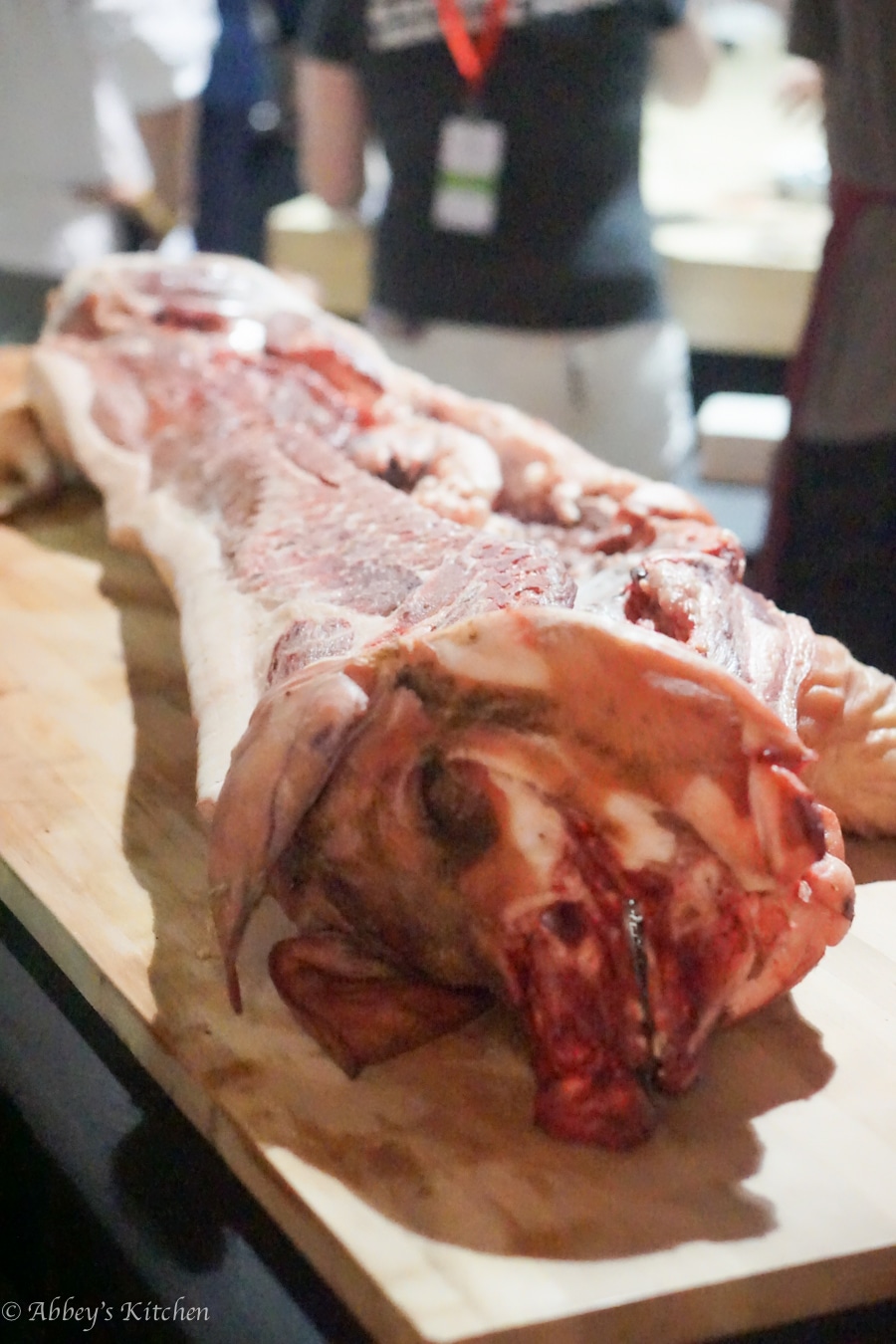 If you were paying any attention to my social media feed the weekend of September 18-20th, you surely caught that it was the first ever Toronto Food & Wine Festival- you can read about the amazing highlights right here. Kicking off the festivities on the Thursday night was the first Canadian Cochon 555, an epic Pork Feast that awards local Top Chefs with a beautiful Heritage breed pig and the task of feeding the masses until they slip into a deep food coma.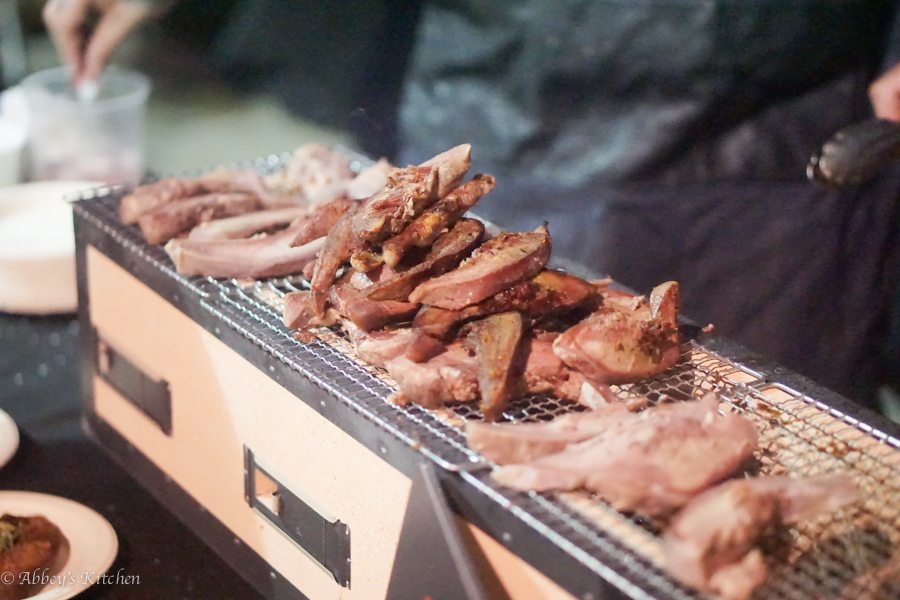 The next day was the Heritage BBQ competition where five super talented chefs would be pitted against one another to prepare 6 unique dishes in one week using their own heritage pig.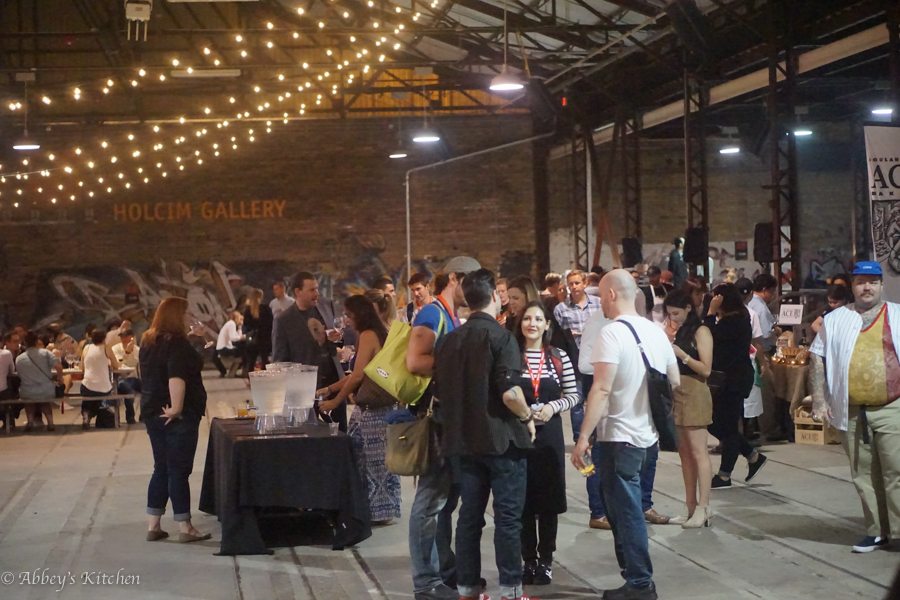 The contestants would then be judged in utilization, global influences, cooking technique and overall flavour with the winner taking home braging rights and over $3000 in prizes.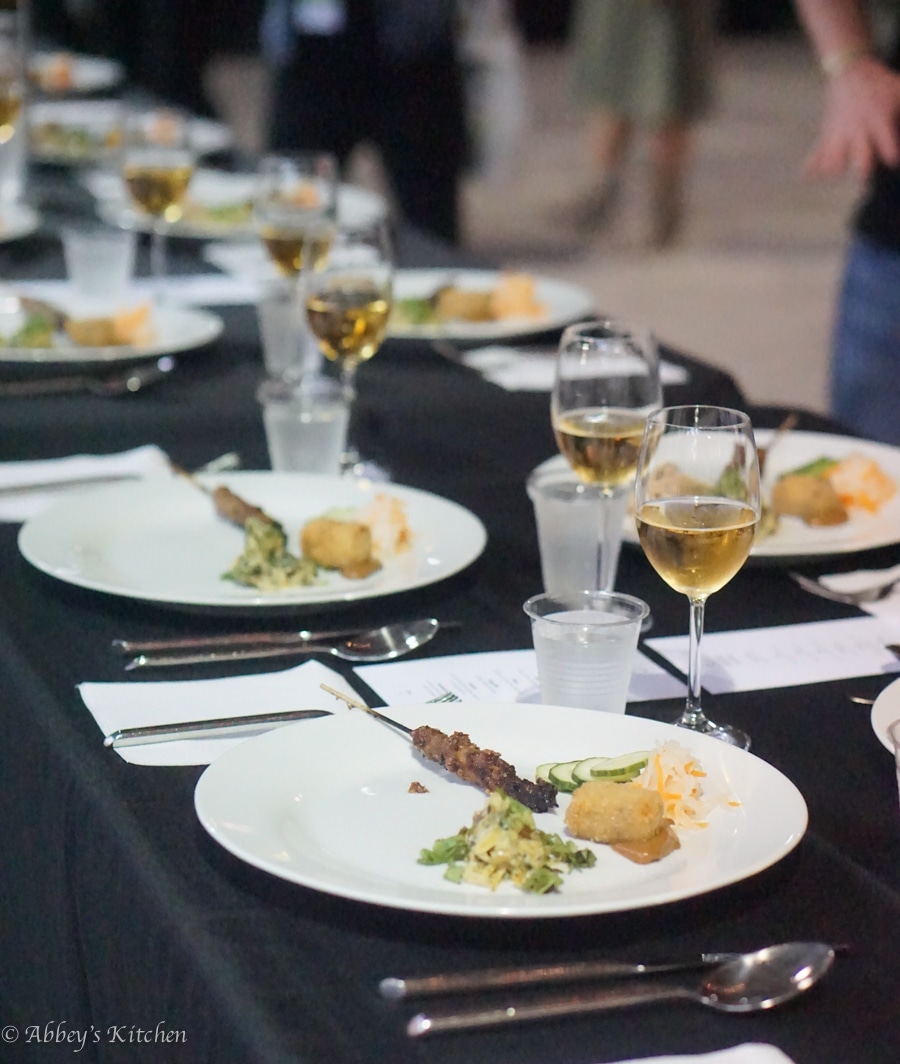 Tickets to the pork-stravaganza were $145 and got you access to 3 dishes from each of the five competitors, plus pork treats from a dozen more.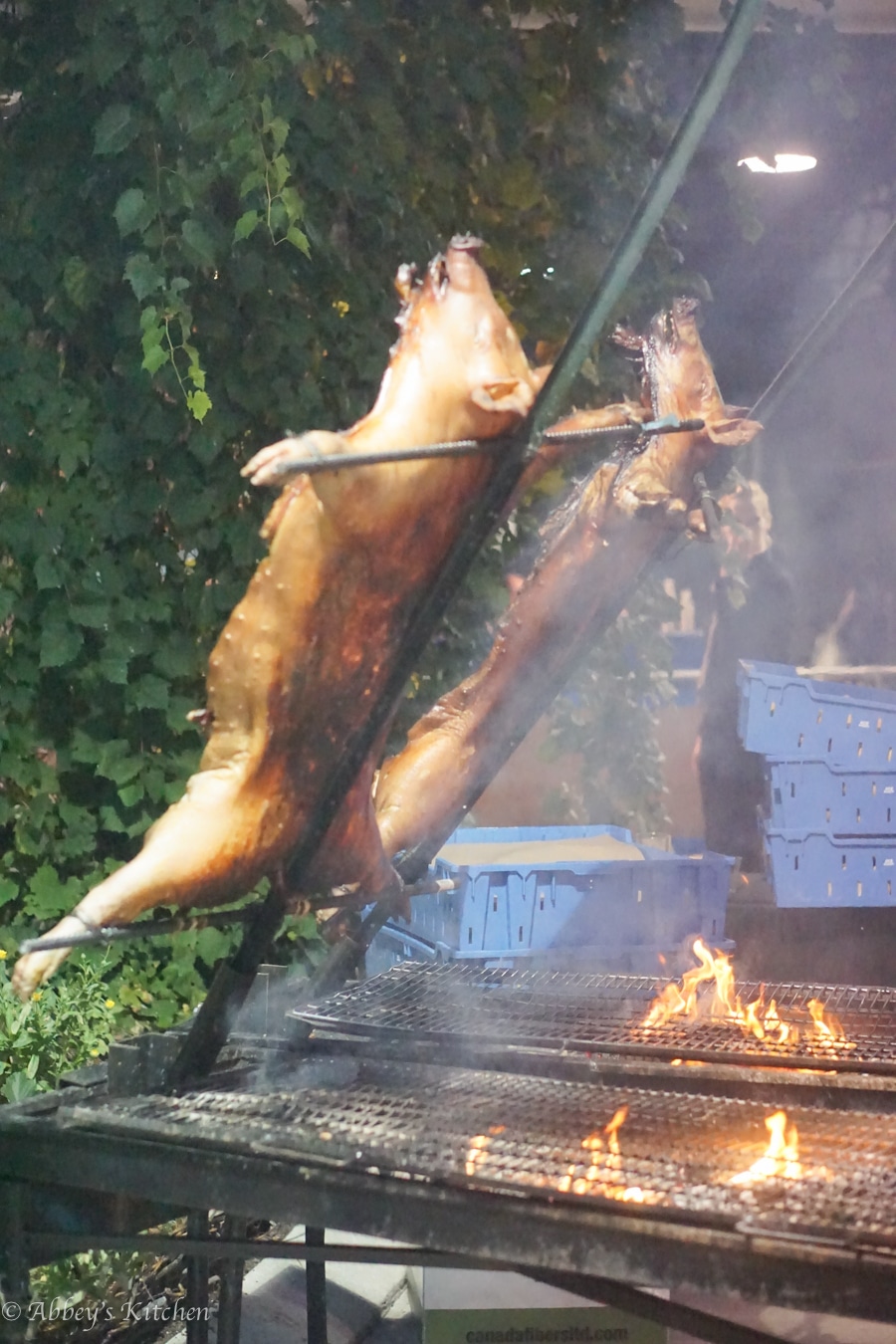 It just so happens that the inaugural food festival fell in the middle of the Jewish High Holy-days, but that didn't stop me from stuffing my face with traif goodies.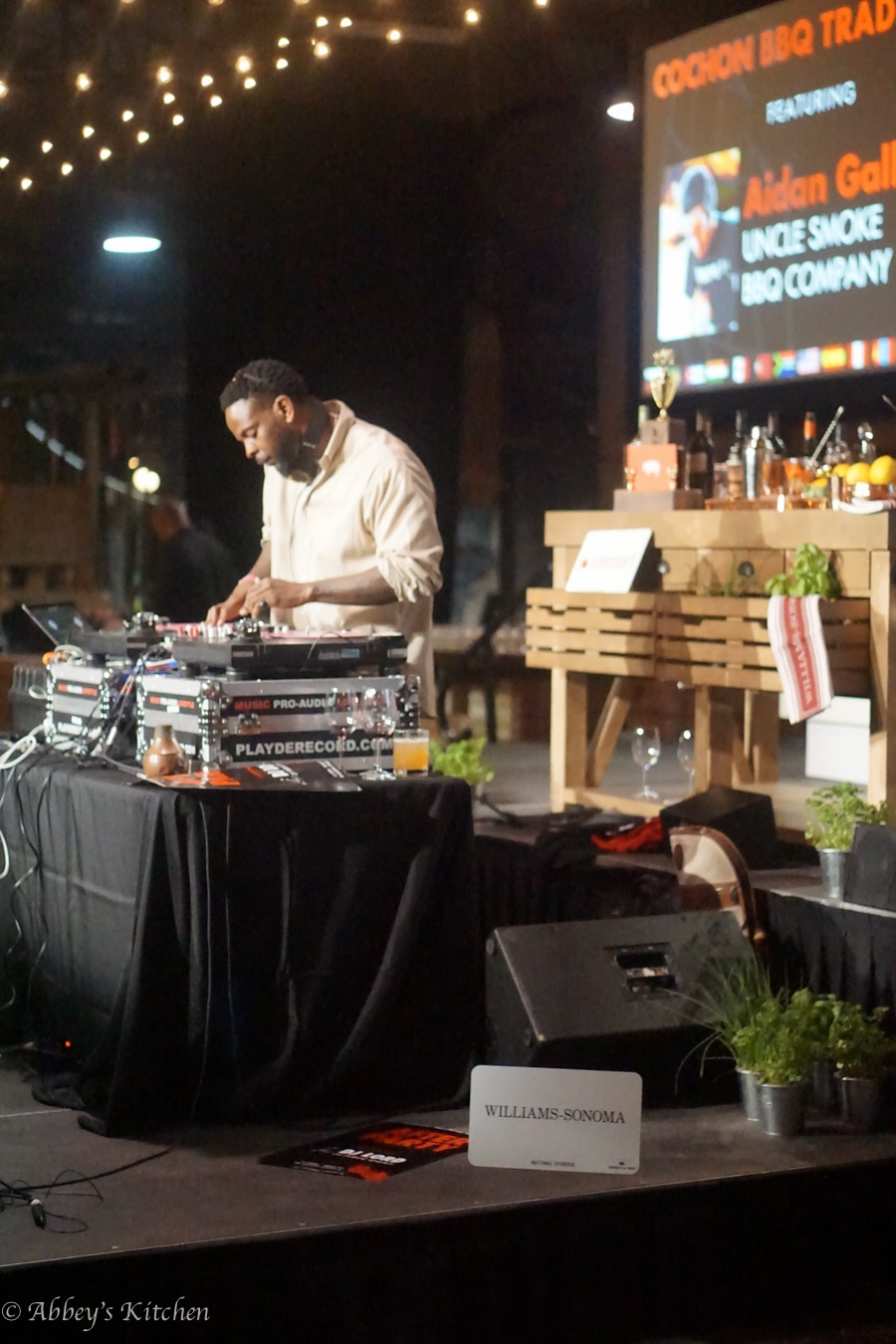 Check out the pig-perfect poo-poo platter that ended up in my mouth.
Cochon 555 Eats!
Matty Matheson- Parts & Labour (Competing Chef)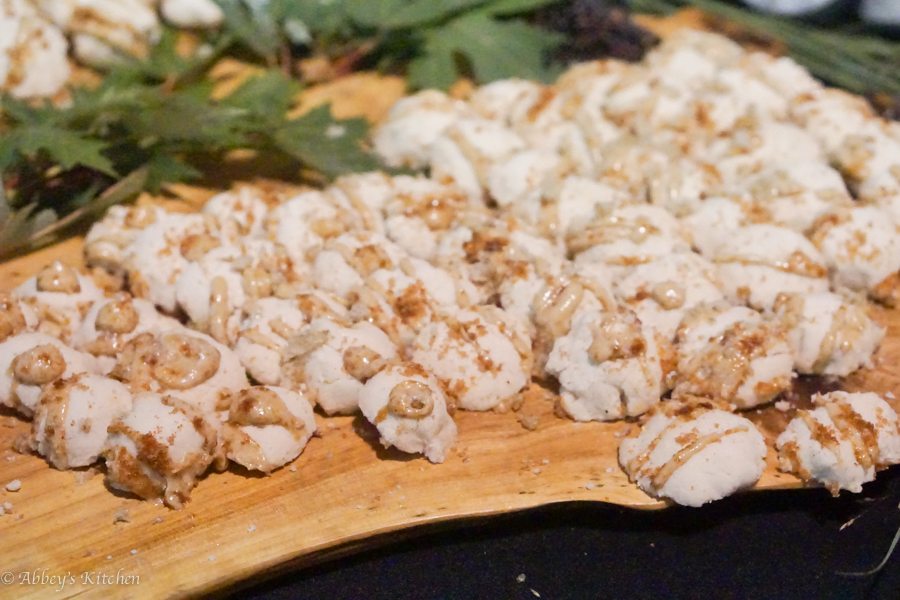 Pork Shortbread Cookies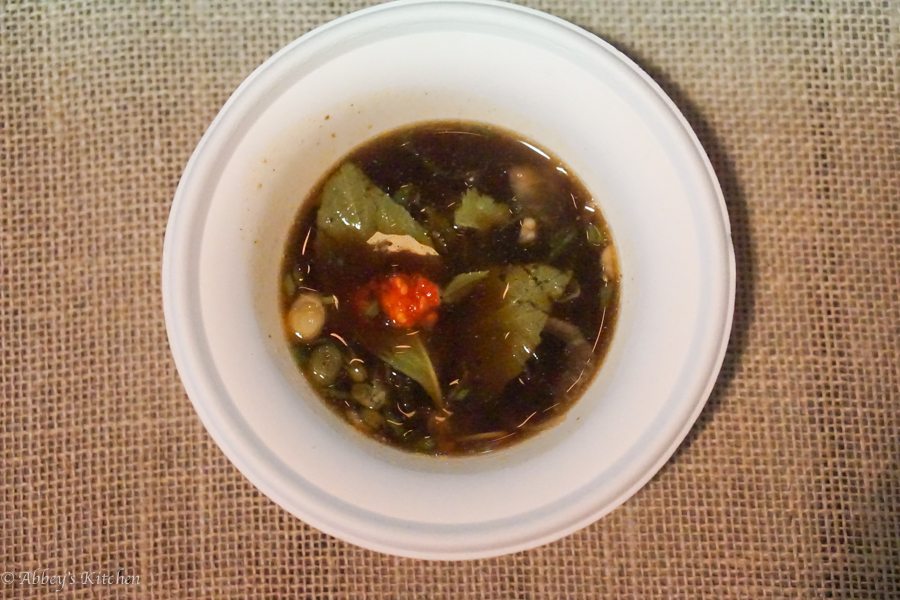 Pho
"Butter" Pork on Naan
Mitchell Bates – Momofuku Shoto (Competing Chef)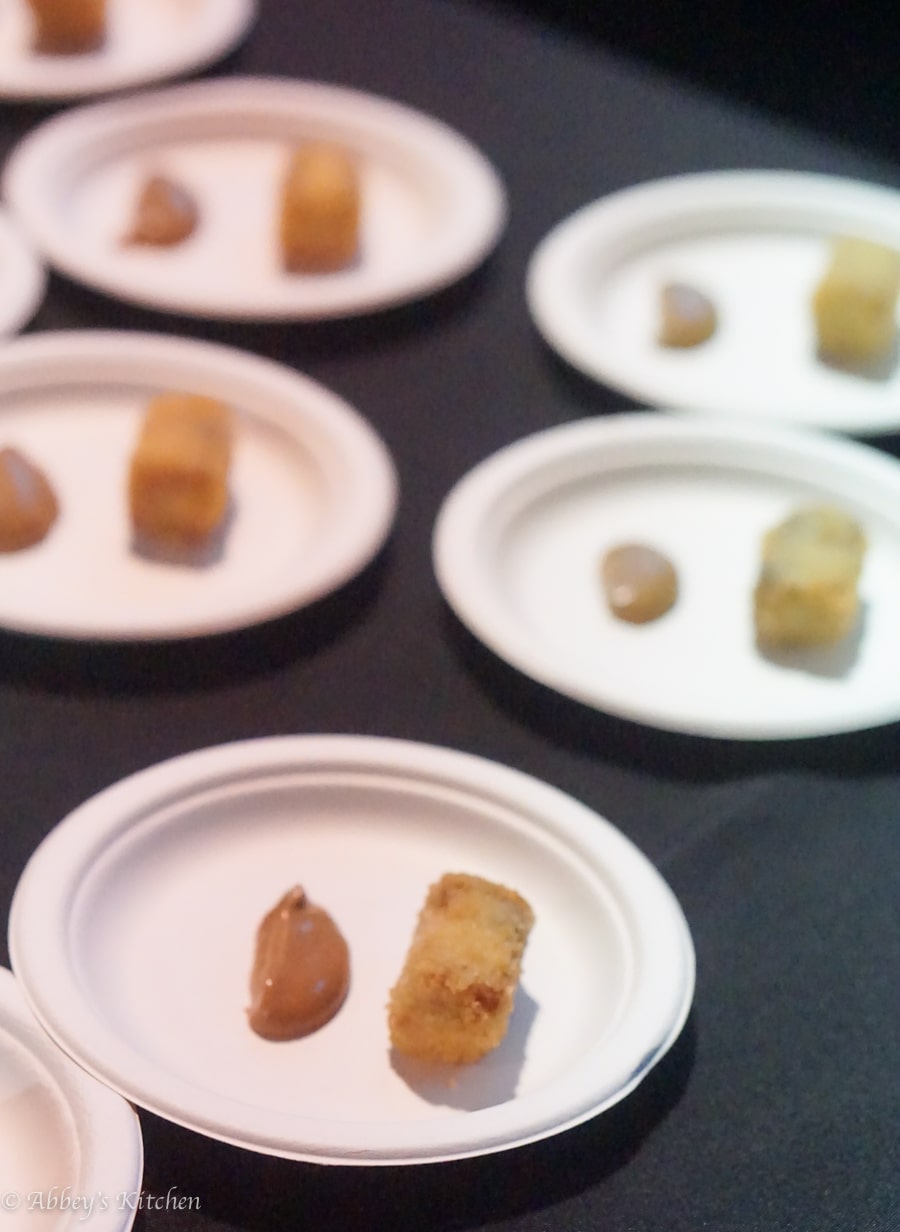 Crispy Croquette & Tamarind Dip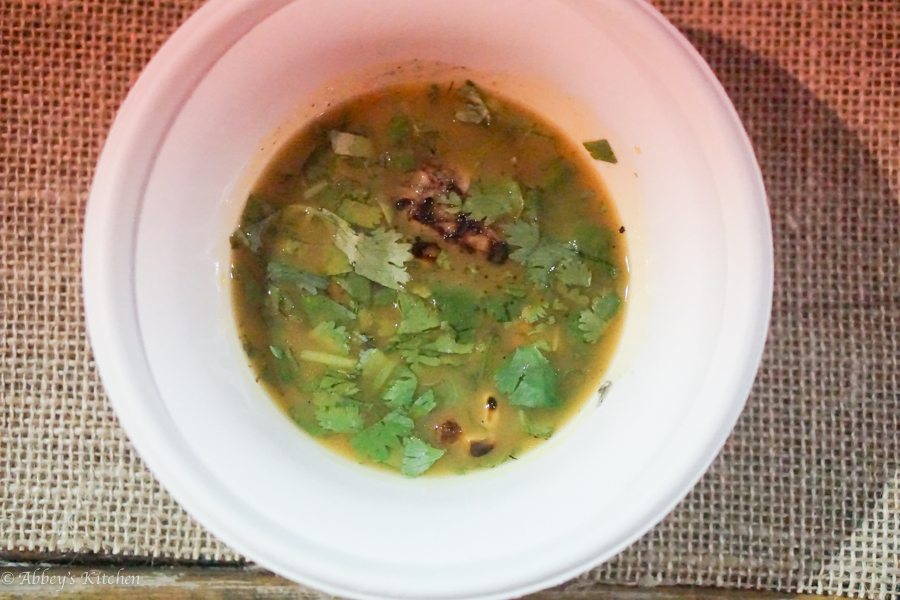 Curry Soup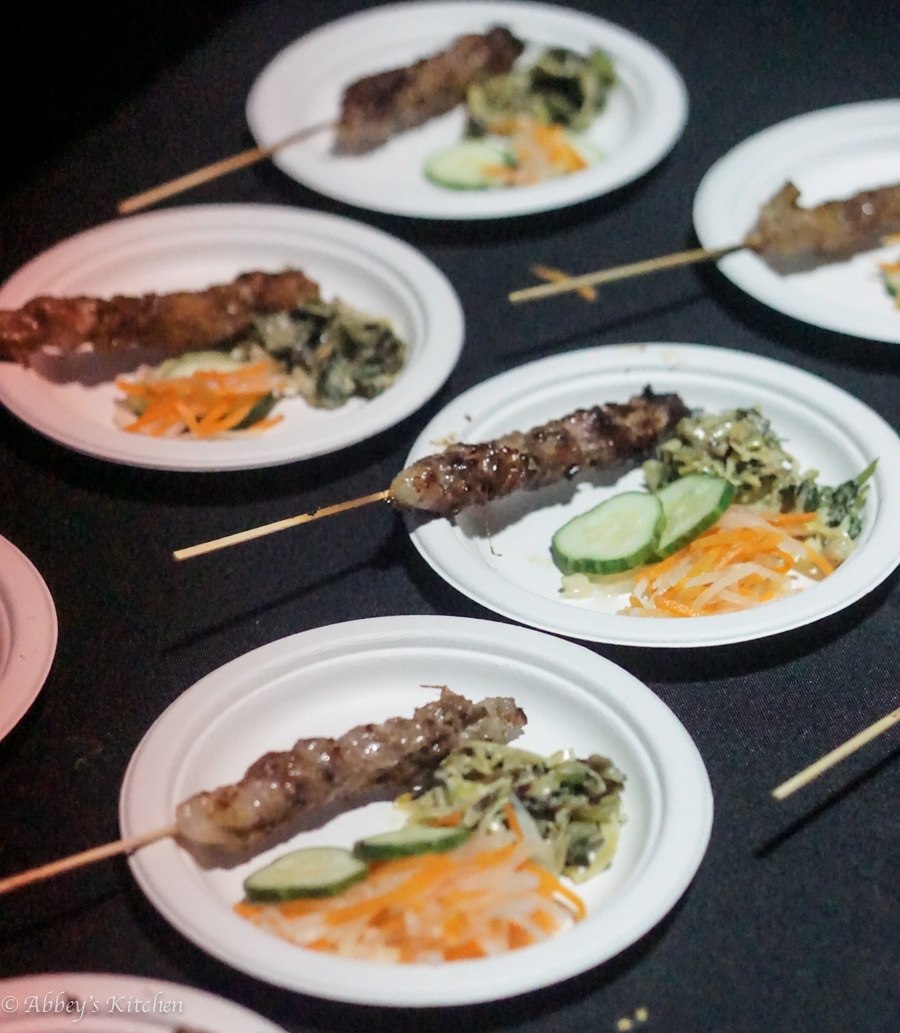 Pork Skewers
Albert Ponzo – Le Select Bistro (Competing Chef)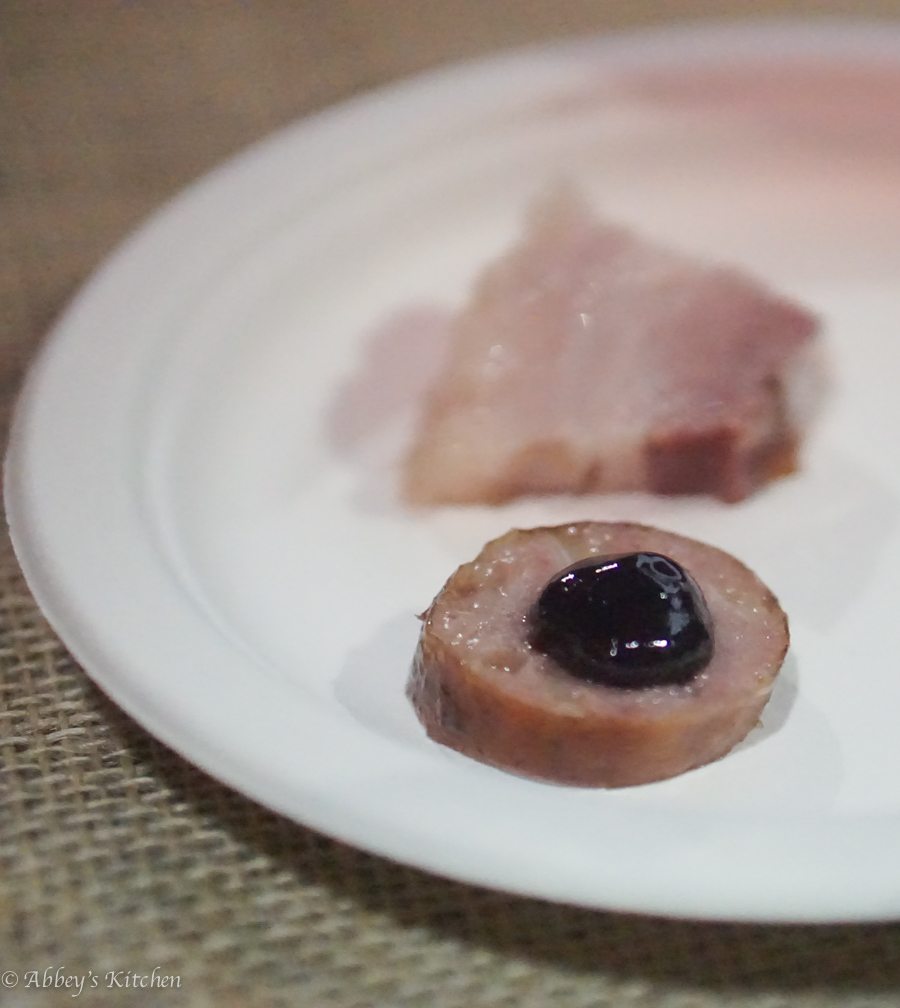 Sausage and Belly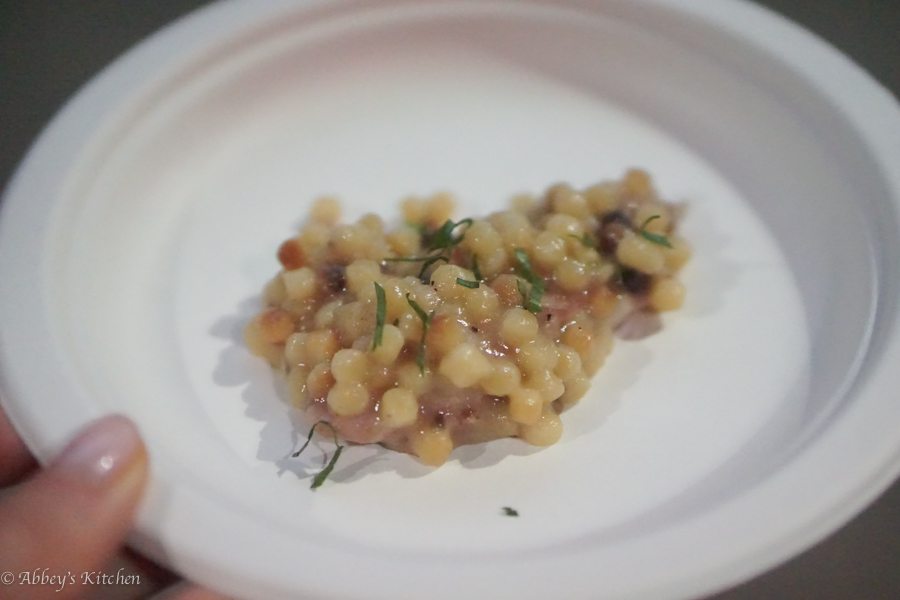 Freekah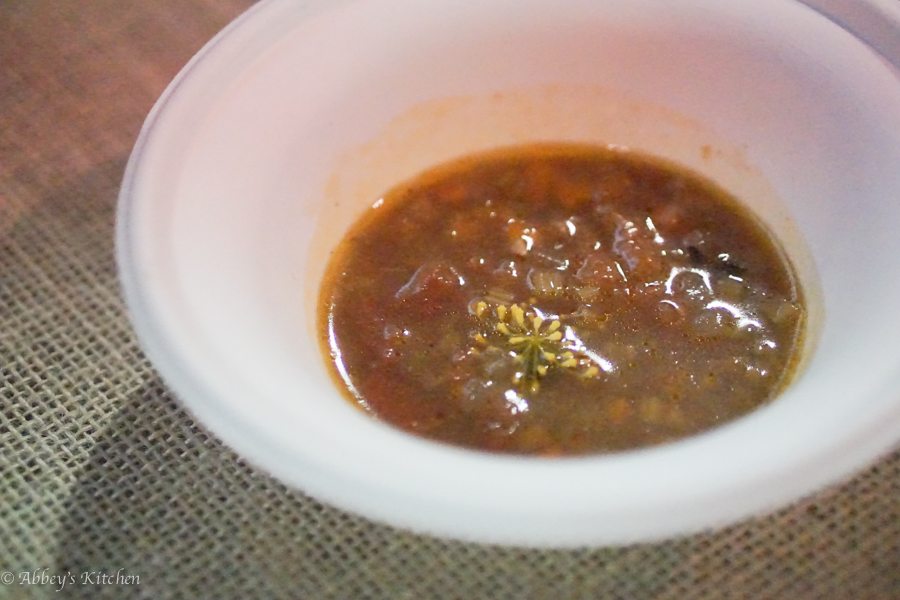 Soup
Matt Basile – Fidel Gastro (Competing Chef)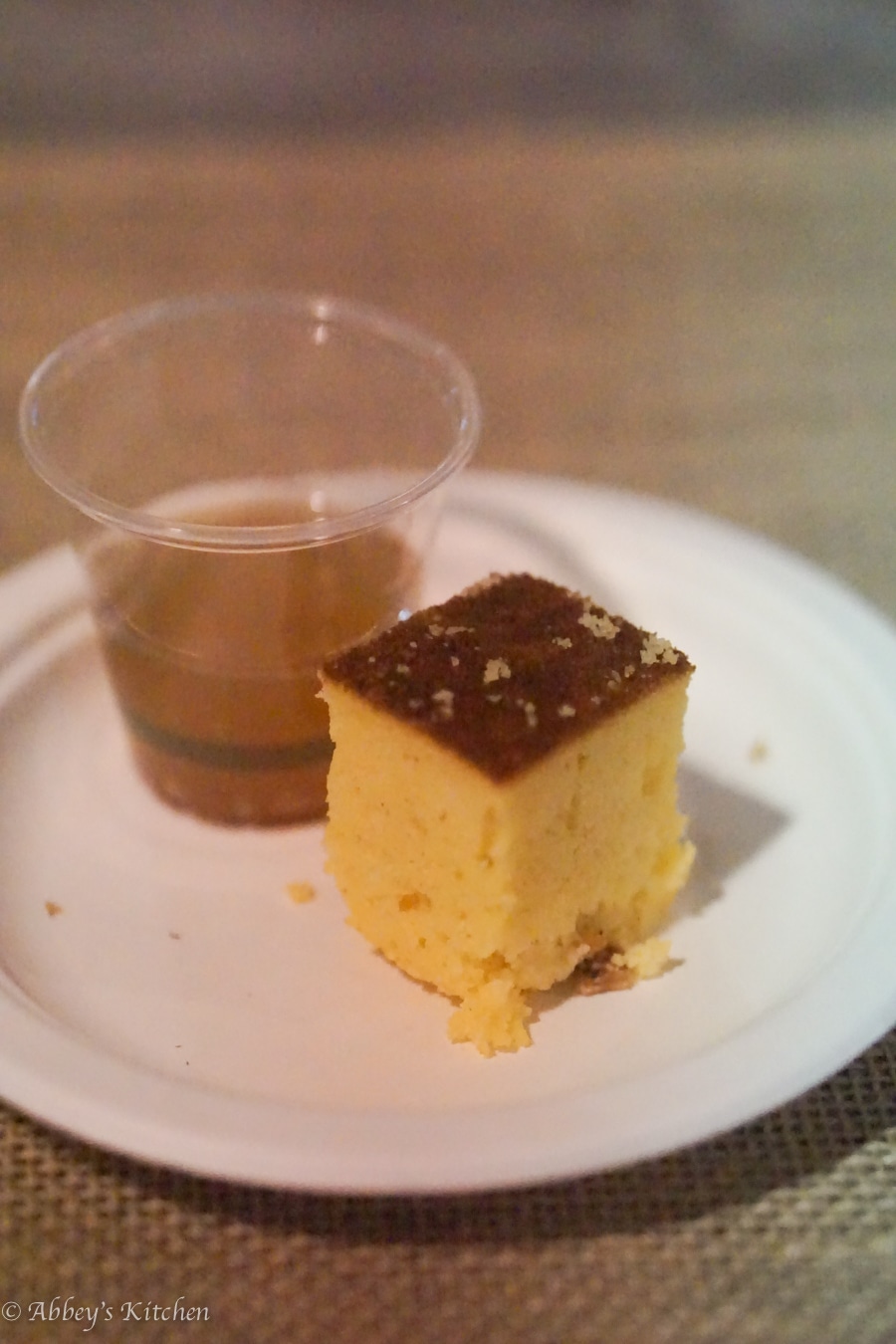 Corn bread & Root Beer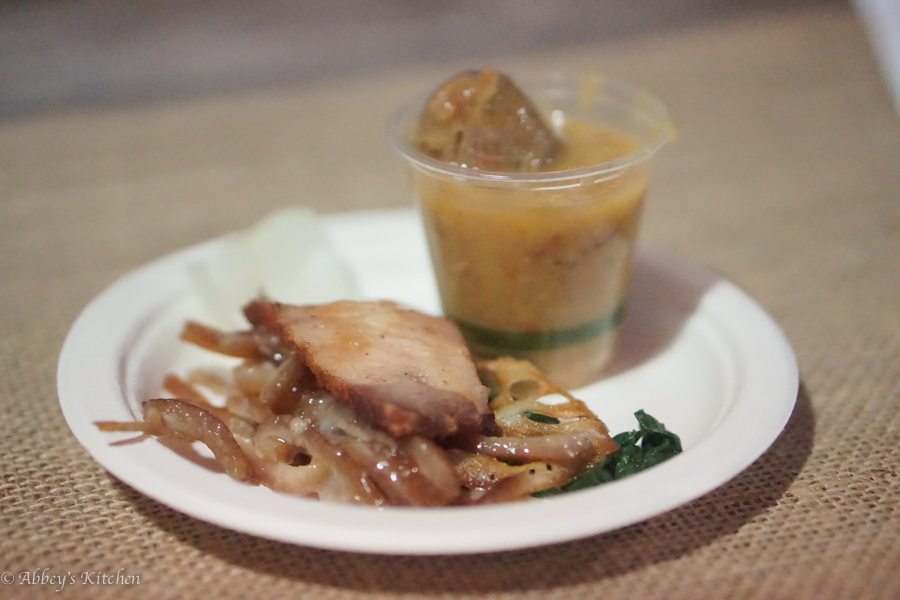 Sausage Gumbo & Pork with Lotus Root
Nick Liu – DaiLo (Competing Chef)
Crispy Terrine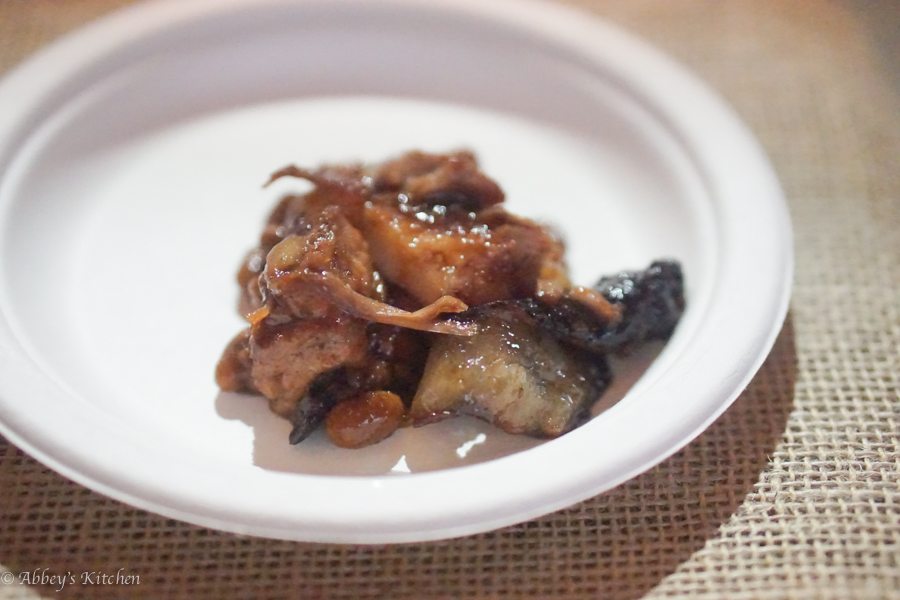 Char Siu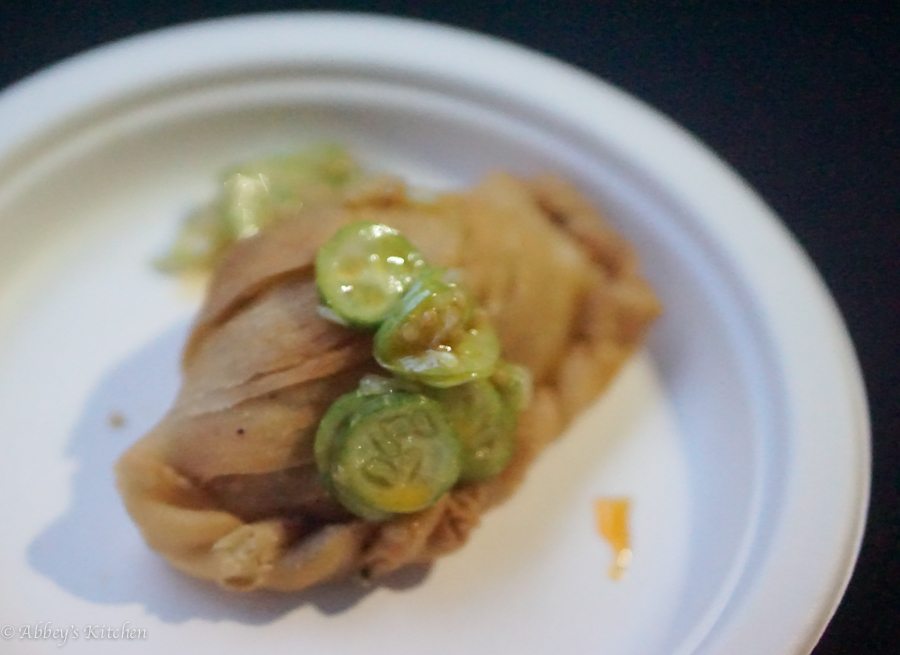 Pork Empanada
Hidde Zomer – The Carbon Bar (BBQ Traditions)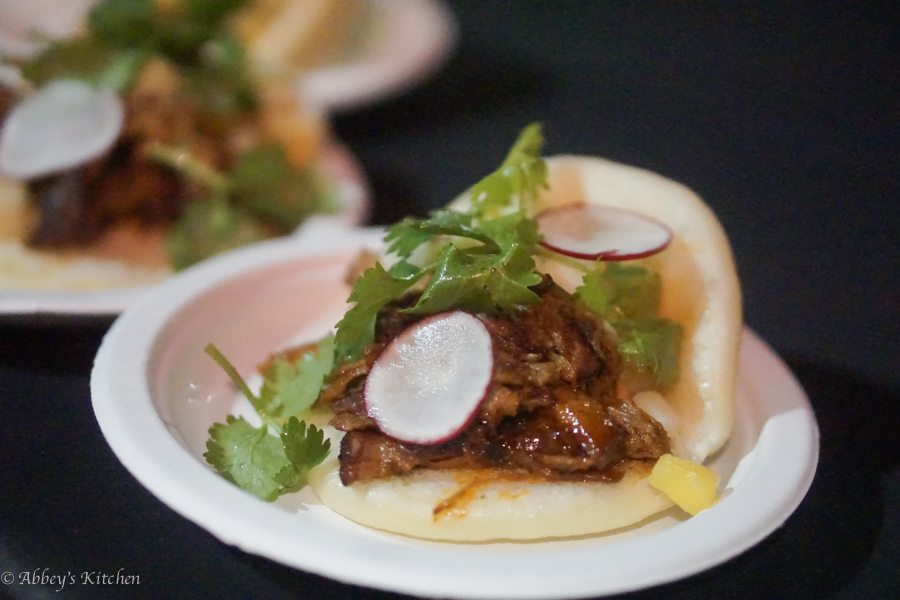 Aidan Galligan – Uncle Smoke (BBQ Traditions)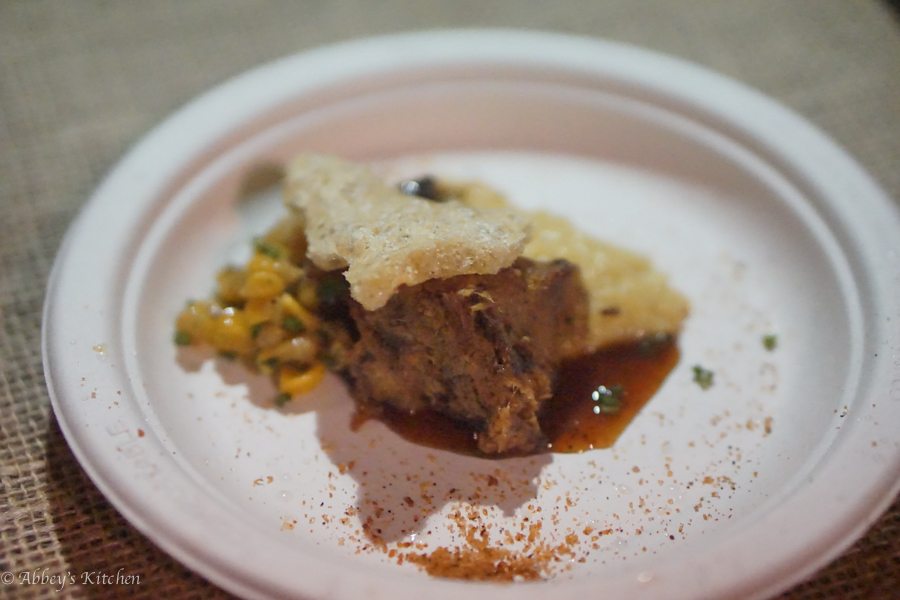 Peter Sanagan – Sanagan's Meat Locker (BBQ Traditions)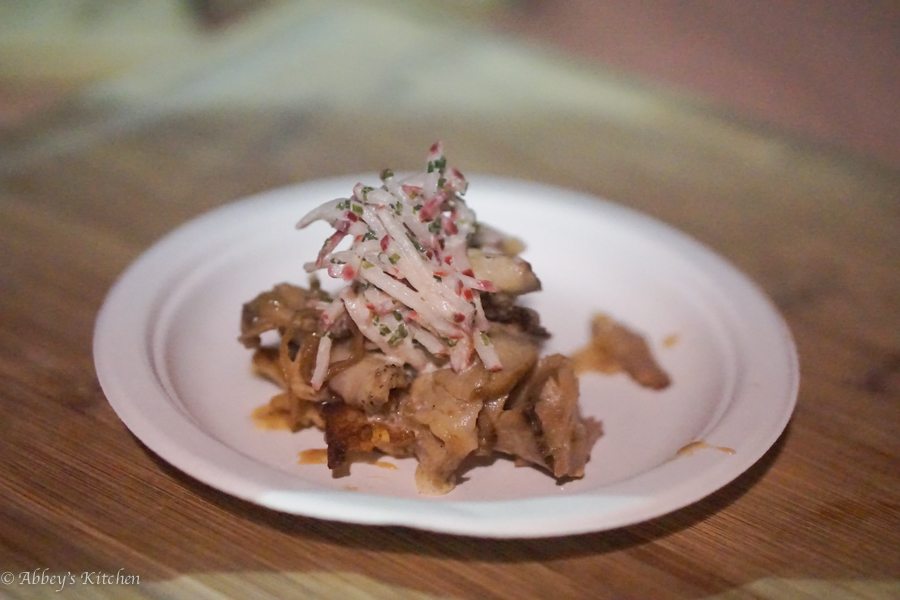 Matthew Jennings – Townsman (BBQ Traditions)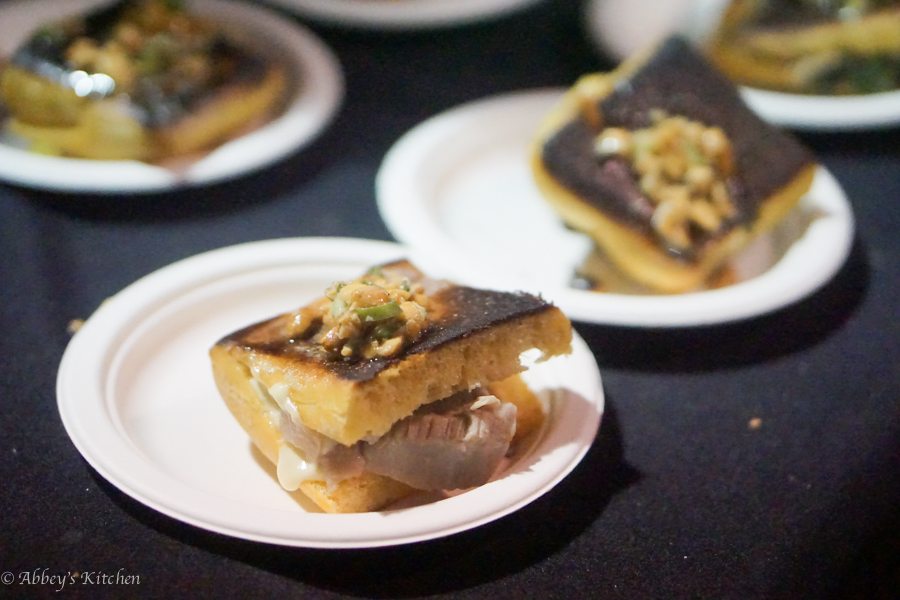 Rocco Agostino – Pizzeria Libretto (BBQ Traditions)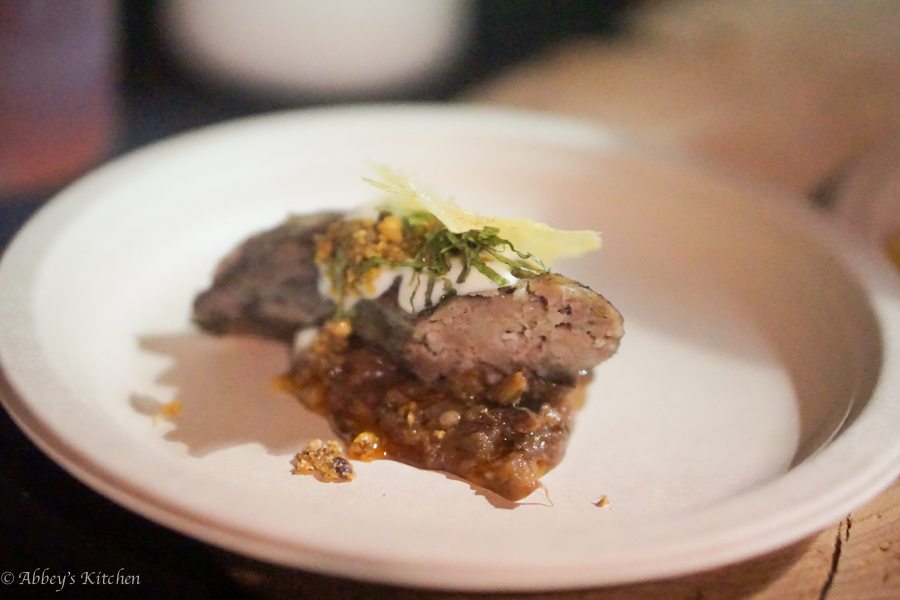 Roger Mooking – Twist by Roger Mooking (BBQ Traditions)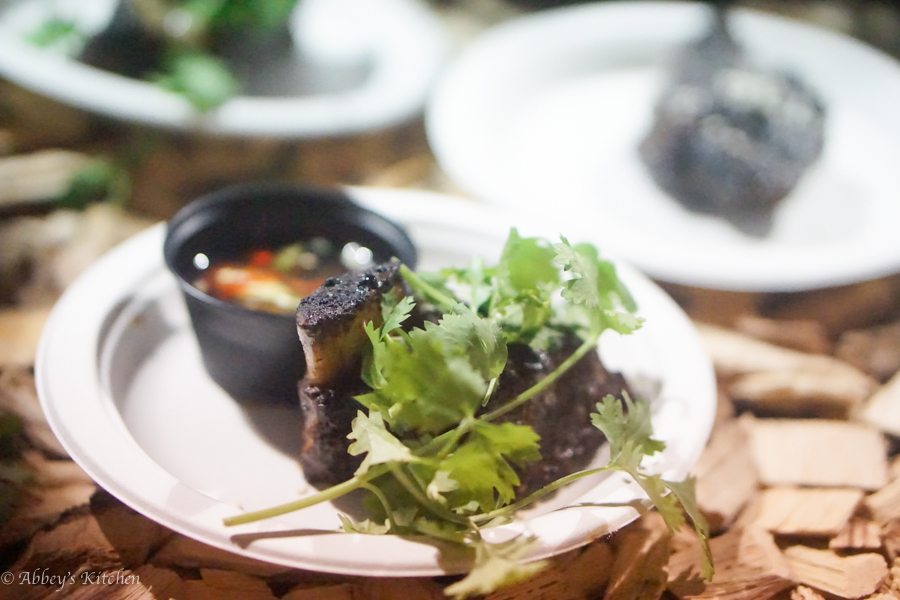 Scott Vivian – Beast (BBQ Traditions)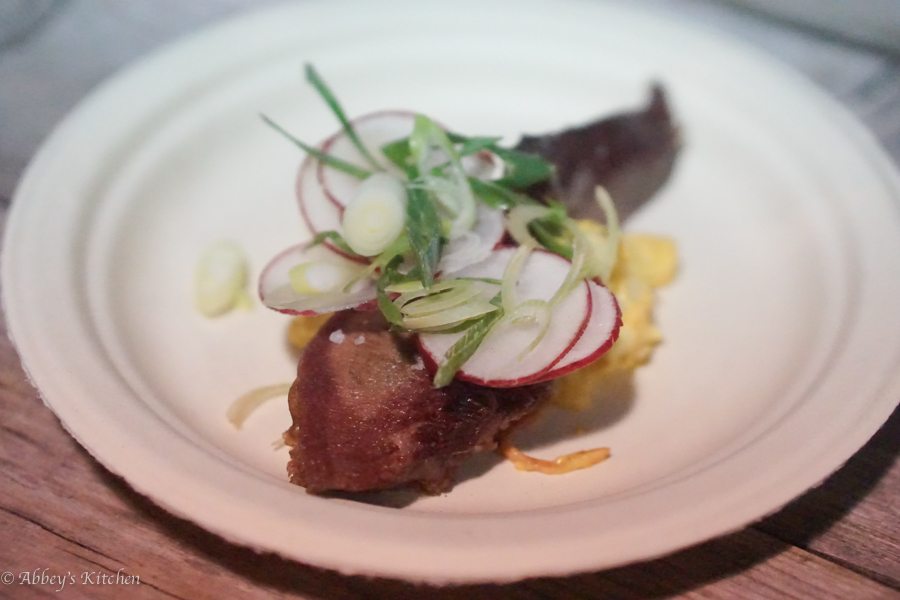 Vittorio Colacitti – The Good Son (BBQ Traditions)
John Horne – Canoe (BBQ Traditions)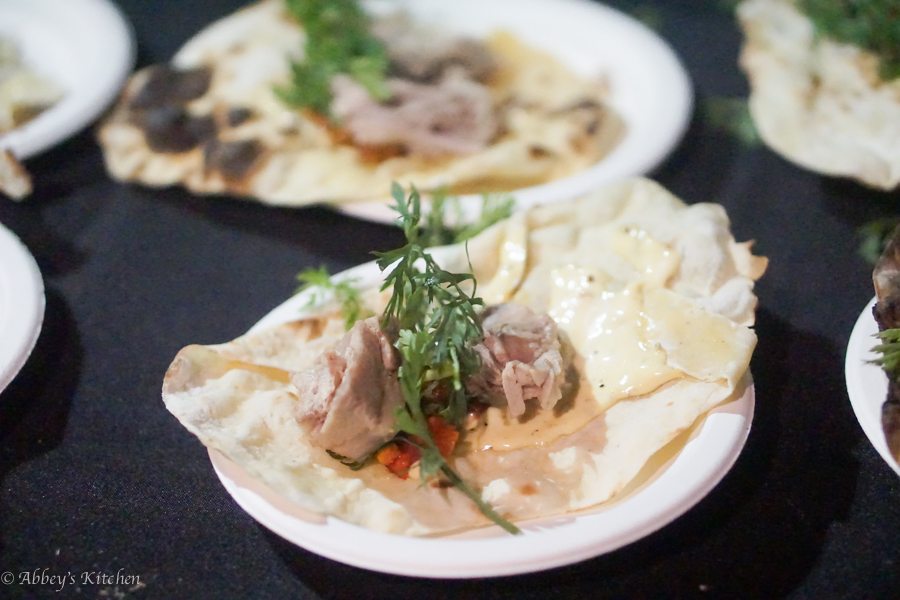 Jesse Vallins- The Saint Tavern (BBQ Traditions)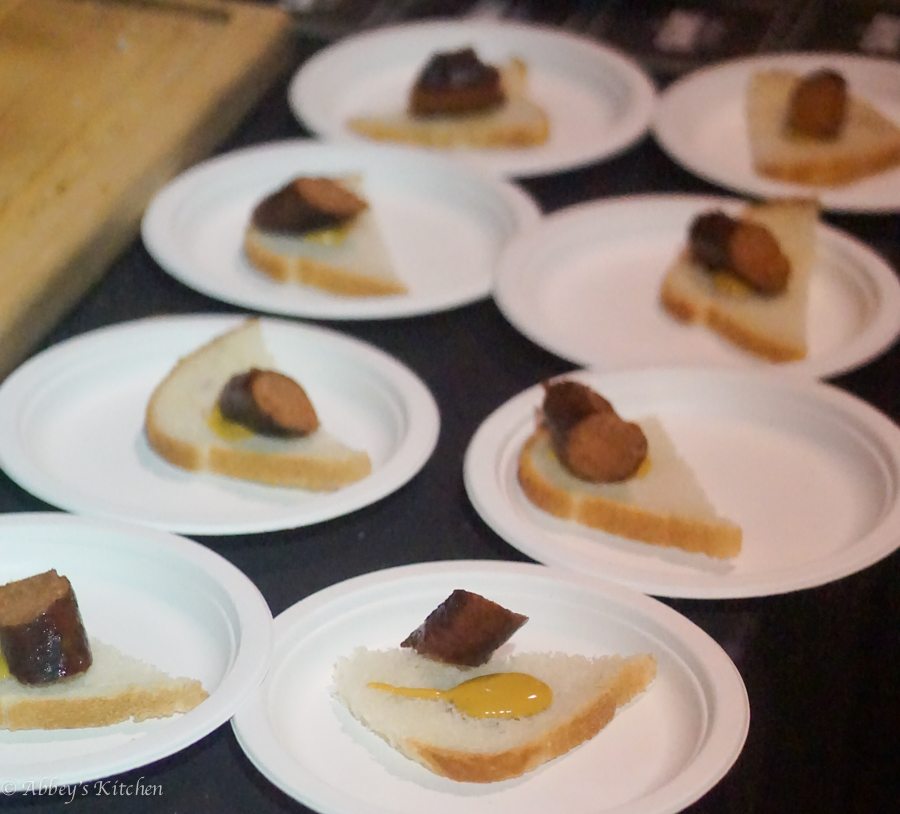 Brad Long – Café Belong (BBQ Traditions)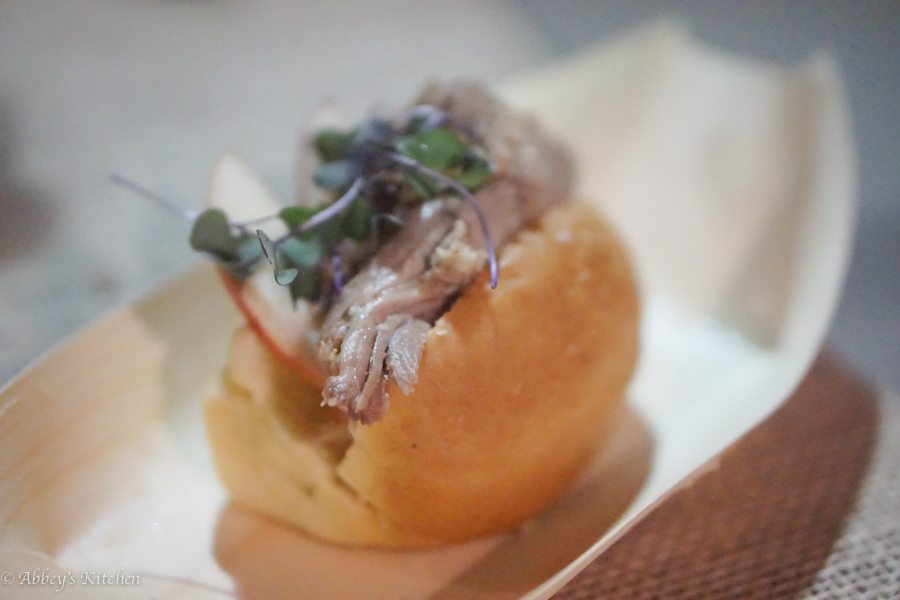 Ben Denham – Electric Mud (BBQ Traditions)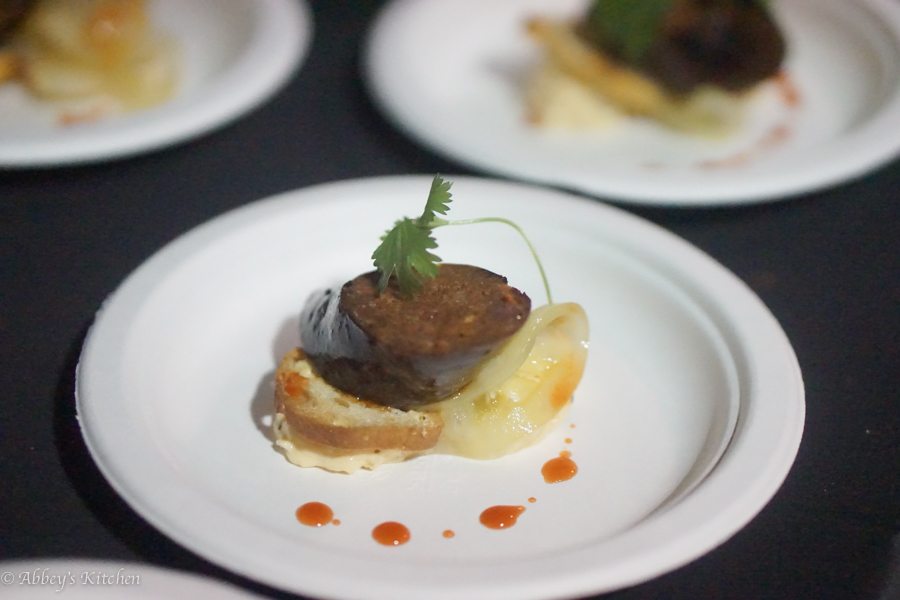 Ace Bakery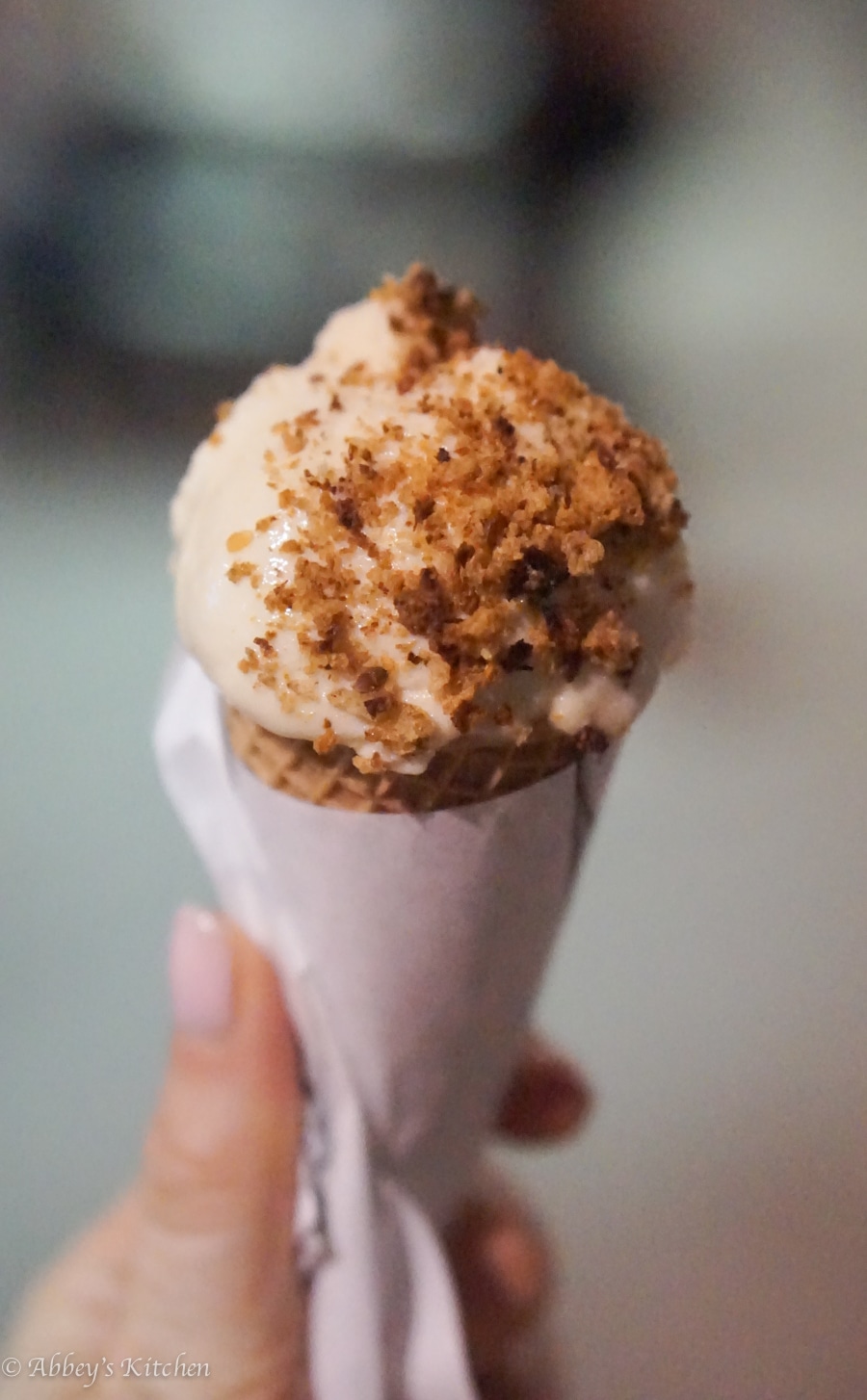 Maple Whisky Ice Cream with Bread Crumble
Michael Hunter – Antler Bar (BBQ Traditions)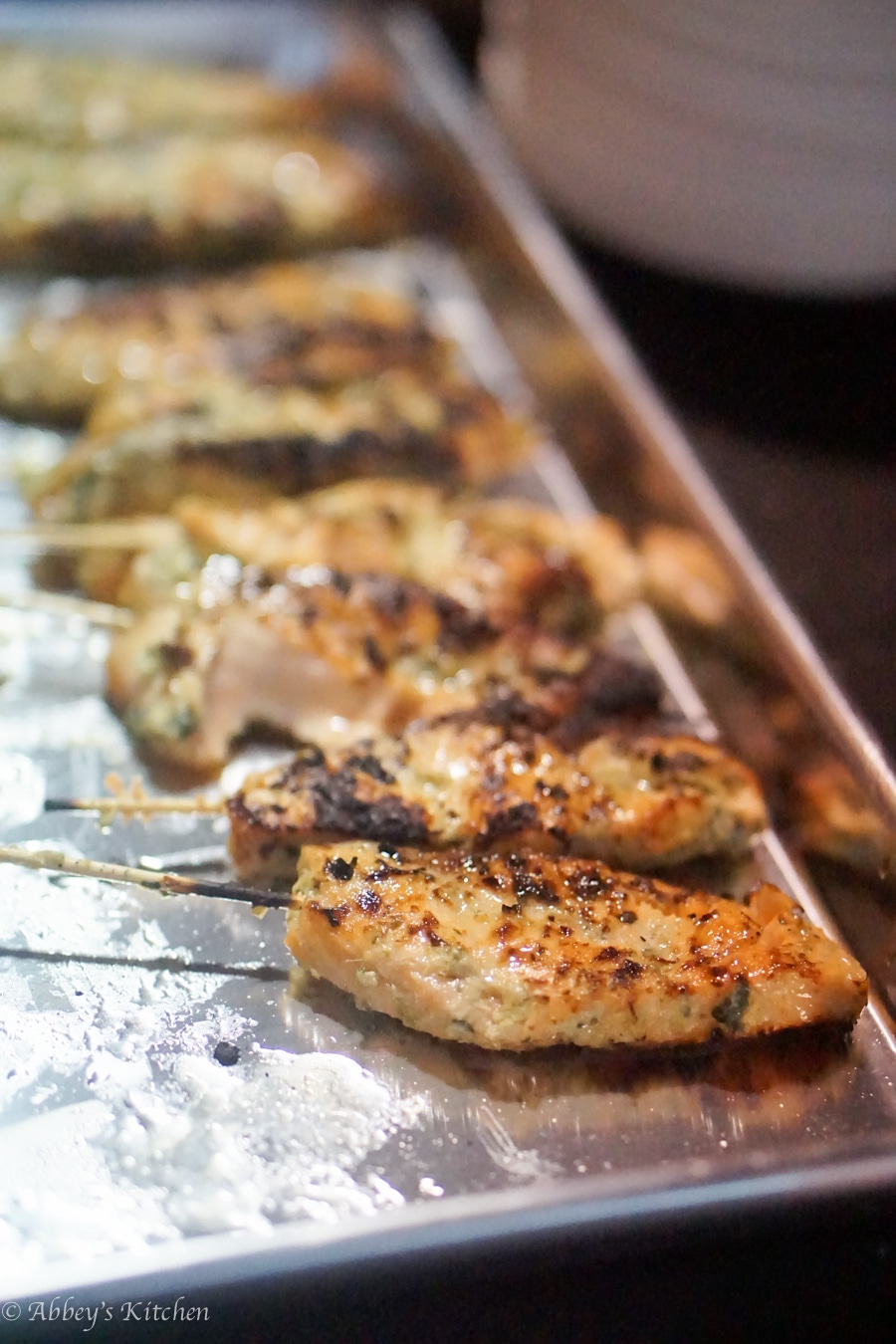 Salmon Skewers
Dairy Farmers of Canada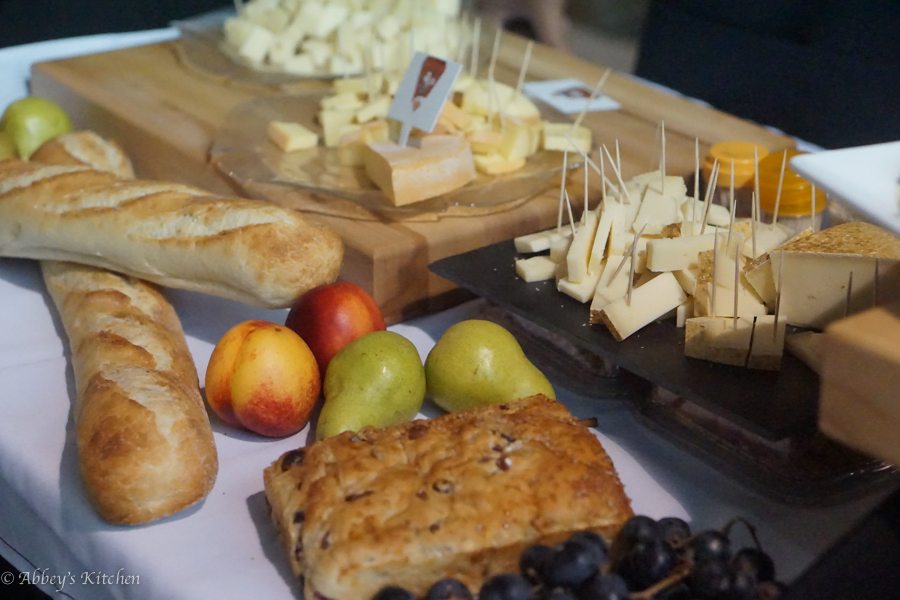 Miss out on the epic pig feast this year?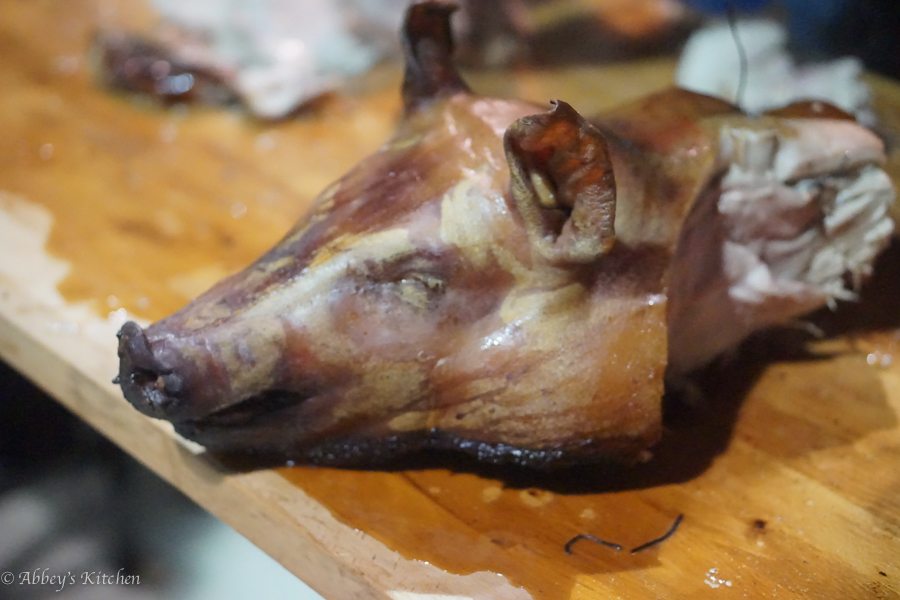 Don't despair, here's hoping Cochon 555 will return for round two at next year's Toronto Food & Wine festival. To stay in the loop on next year's happenings, be sure to check out their website here.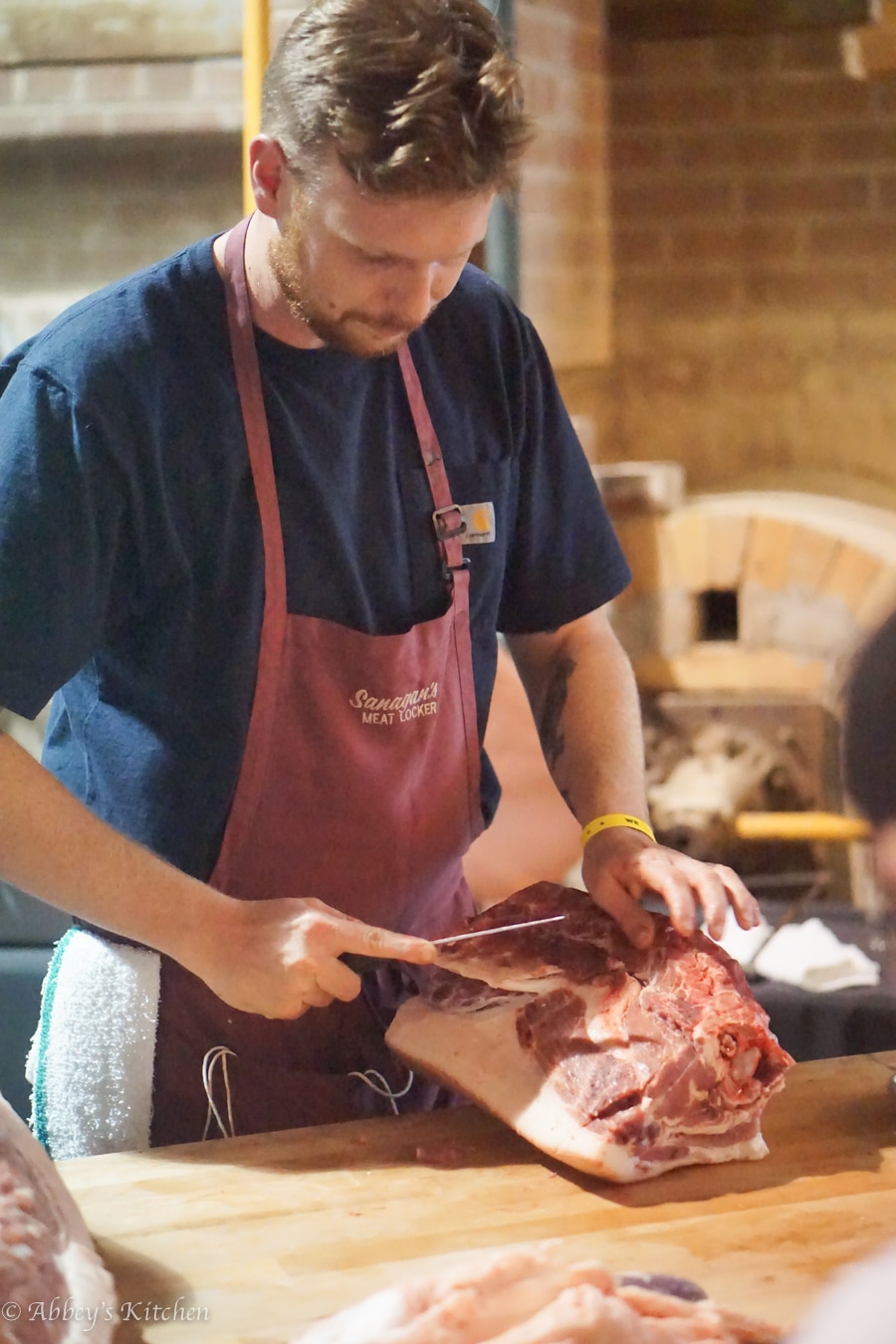 Disclaimer: Tickets to Heritage BBQ were given to AK complimentary, however, as always, all opinions are genuine.