Whether we want to admit it or not, we're officially on the homestretch towards the holidays. There are turkeys to cook, presents to buy, holly to hang, and of course, lots of cookies to bake. My favourite has always been oatmeal cookies – which makes it a bit of a challenge to make them and then give them away.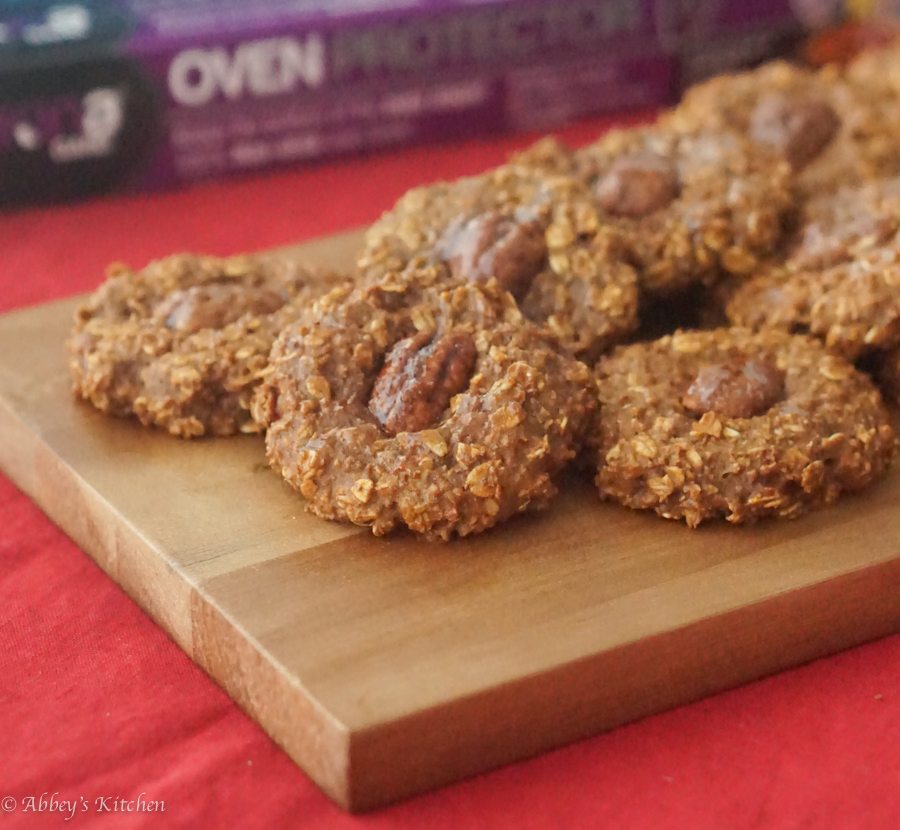 Alas, a cookie exchange is a great community activity to organize around the holidays, and has always been one of my favourite traditions. As much as I love baking, I rarely get around to doing it throughout the year, because a batch of anything yields too many treats for one girl and her fiancé to (enjoyably) consume. Okay, so it's always enjoyable.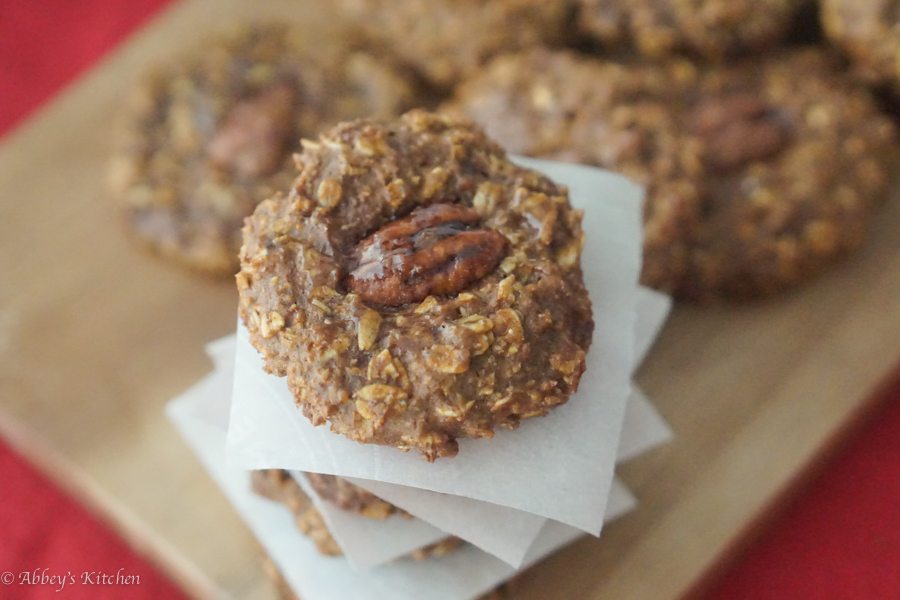 Still, the cookie exchange gives my baking a purpose. It allows me to try out a wide variety of yummy treats and maybe draw some inspiration for my own batch next year.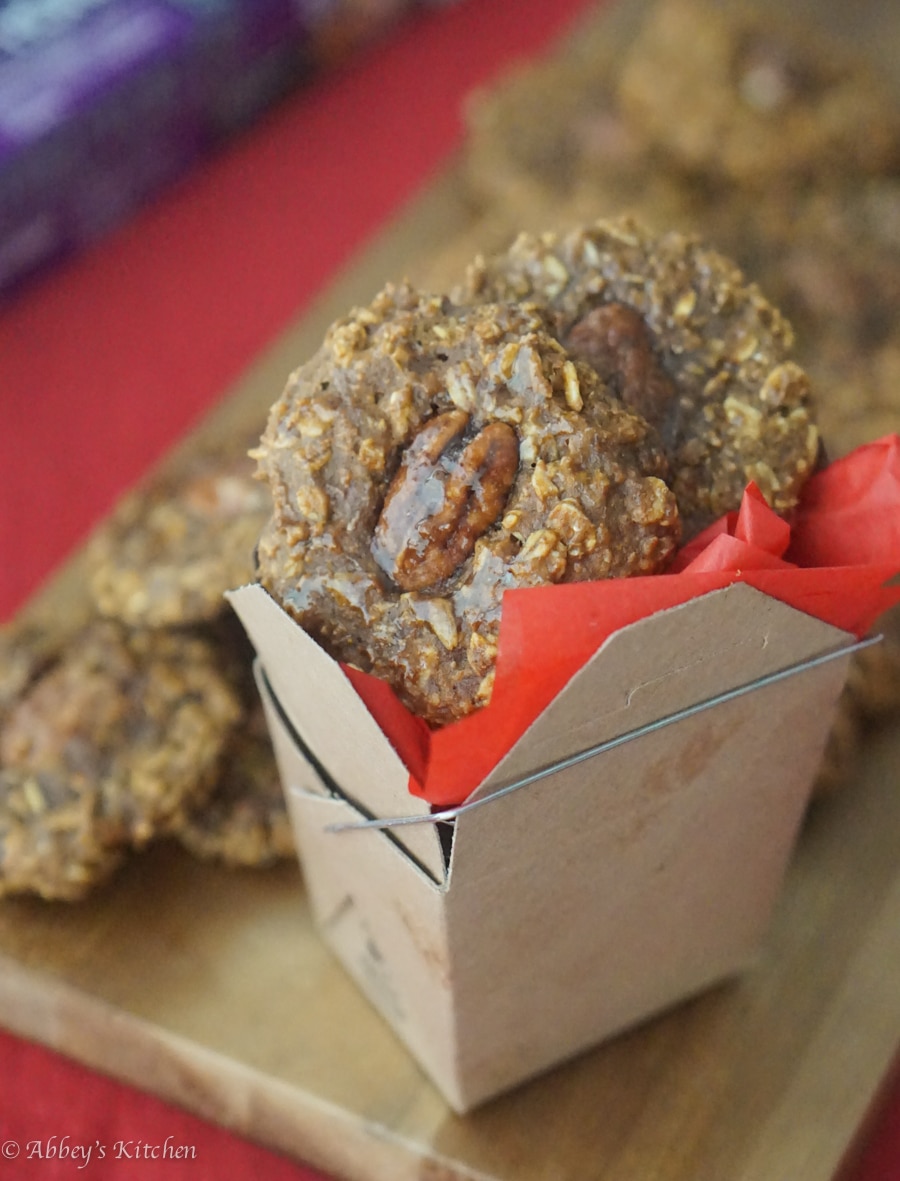 The problem is that most cookies are A-OK for Santa and Rudolf, but they're not always the best for a girl trying to fit into a really tight wedding dress. Solution? Lighten things up with my Pumpkin Pecan Pie Oatmeal Cookies.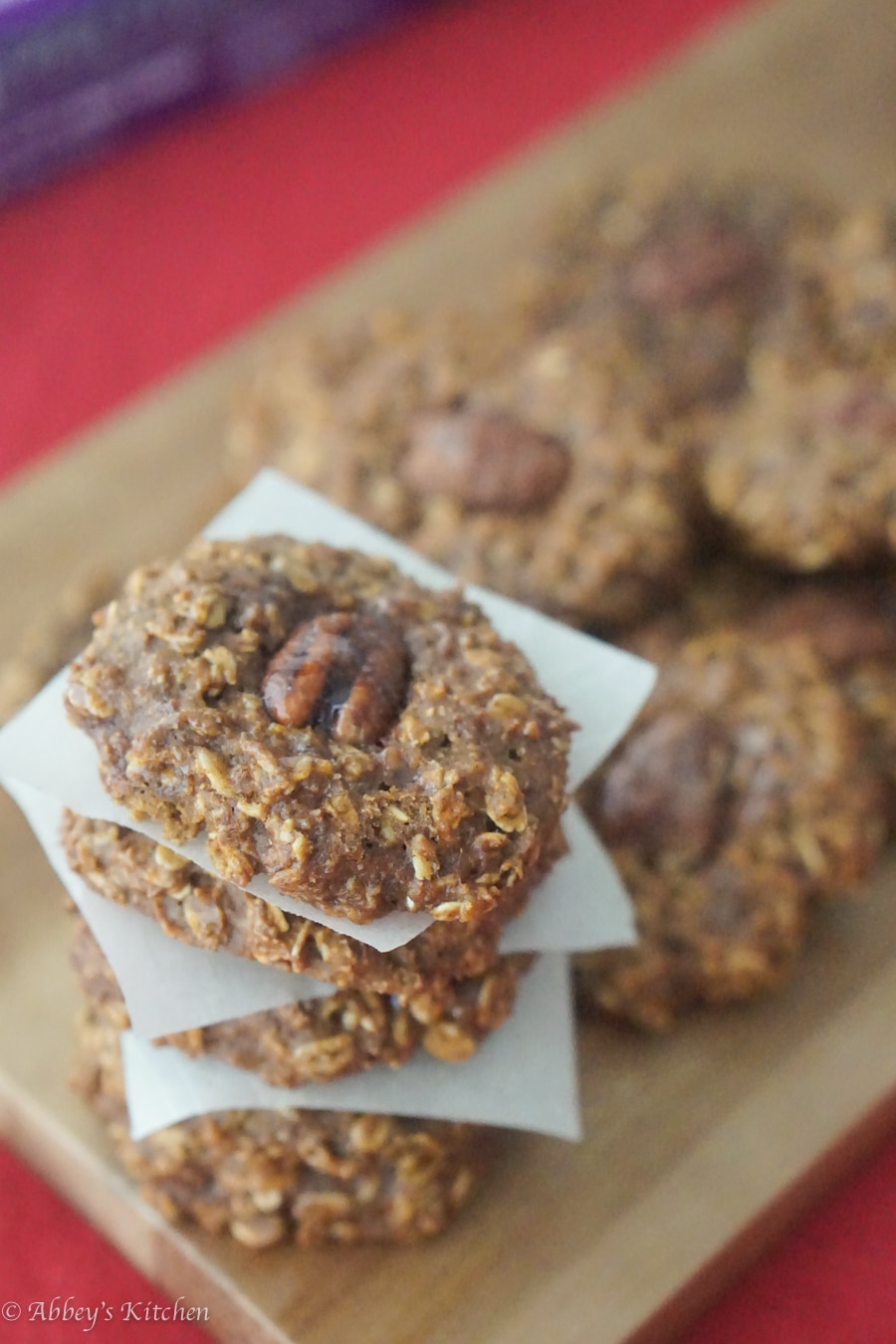 Confession: I'm Obsessed with Oatmeal Cookies
These oatmeal cookies took a lot of testing. They're soft, yet a bit chewy, and have lots of the holiday flavours you already love and crave. They're also packed with fibre-rich oats, whole grain flour and are lower in sugar and fat than your traditional recipes. In other words, you can feel good about giving them out to the people you love. And you can also feel good about keeping a batch at home to yourself.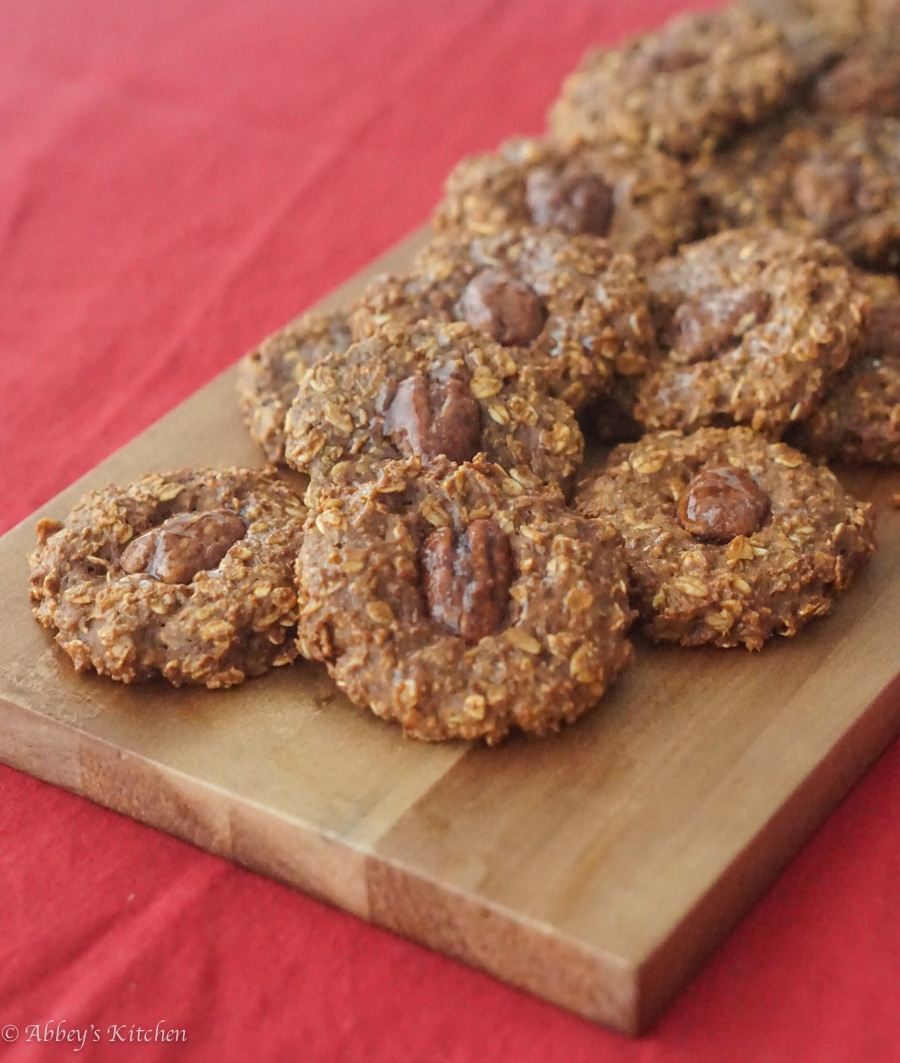 Now, you'll notice when you're making the batter for these oatmeal cookies that it's a bit stickier (thanks to the pumpkin and molasses), and is definitely a bit thicker than your traditional oatmeal cookies. If you were to put this on a regular basic baking sheet, you may end up with a mess to clean up, so I recommend using the COOKINA Cuisine Reusable Baking Sheets. They're made with a durable PFOA-free material called PTFE that is actually used in medical procedures by surgeons inside the body so you know it's safe to be cooking with. It's completely nonstick, reversible, and customizable to whatever size baking sheet or dish you have – you get 150 cm in a roll and you just cut it to fit your pan.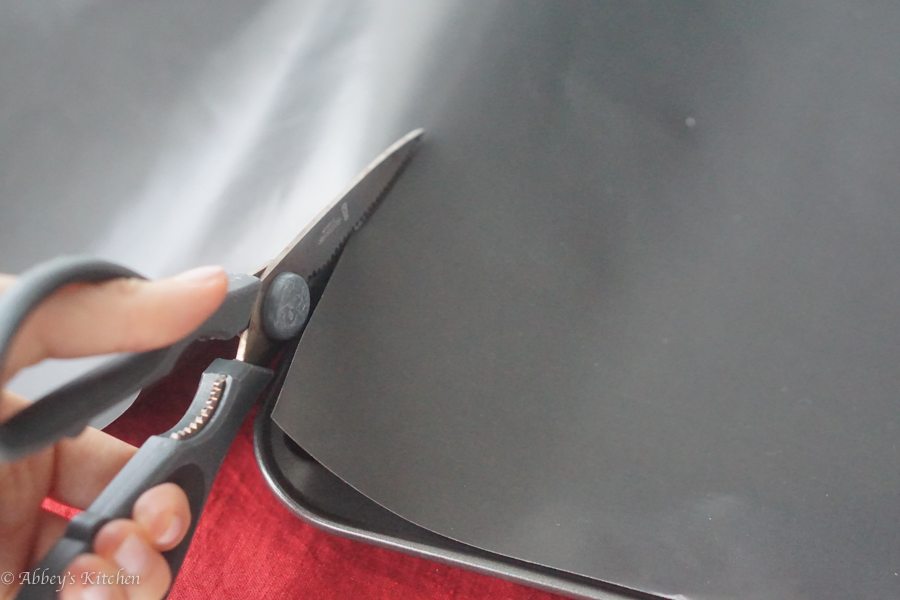 To wash it off, I just give it a quick wipe down with some warm soapy water and it's literally brand new. It doesn't transfer any odours or flavours so believe it or not, I can use it to make meatloaf at dinner, and then make my cookies on it an hour later.

Likewise, I also always aim to protect my oven from any spits, splatters and spills with my COOKINA GARD Oven Protector. Like the baking sheet, it's completely nonstick, its size is customizable, and it's perfect for protecting the bottom of my oven when I cook or bake. This is key during the holidays when I constantly have big saucy casseroles and greasy roasts in the bottom of my oven- a little spillage is almost always inevitable. This way I don't need to ever climb into my oven to scrub any burnt on grease or sugar – I just pull out my COOKINA, give it a quick wipe down and it's good as new.

With so many of our friends and family baking up a storm this holiday, these COOKINA products would make beautiful stocking stuffers alongside your homemade oatmeal cookies and other treats.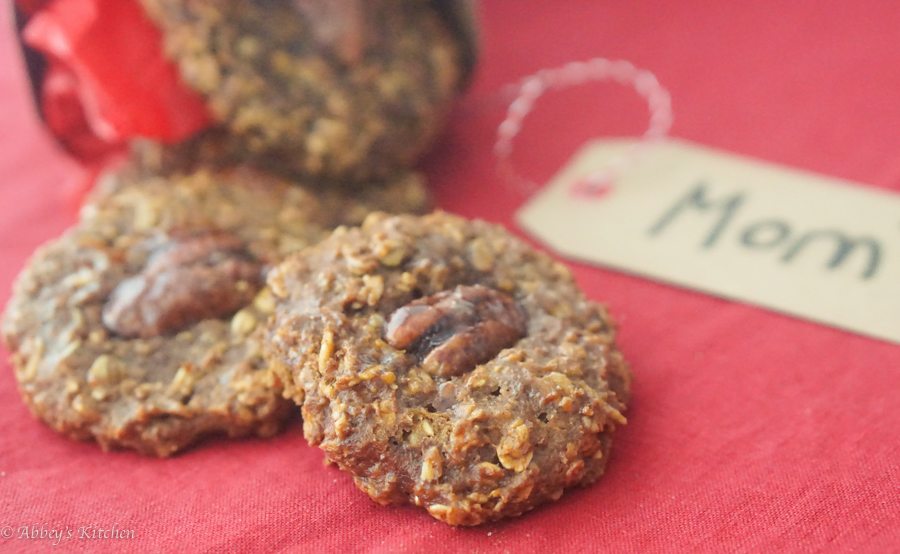 Don't you love oatmeal cookies? What cookie are you notorious for in your cookie exchange? Leave me a message below or tweet to me using the hashtag #COOKINAHoliday and I will try to lighten up your version!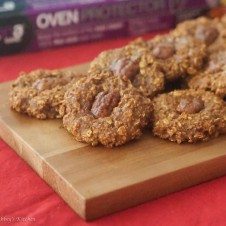 Print Recipe
Healthy Pecan Pumpkin Pie Oatmeal Cookies for the Holidays
These cookies are soft, yet a bit chewy, and have lots of the holiday flavours you already love and crave. They're also packed with fibre-rich oats, whole grain flour and are lower in sugar and fat than your traditional recipes.
Instructions
Preheat oven to 375 F. Line a baking sheet with a COOKINA Cuisine Reusable Baking Sheet and line the bottom of your oven with a COOKINA GARD Oven Protector.

In a large bowl, cream together the butter, brown sugar, syrup and molasses. Then add in the egg yolks, pumpkin, vanilla and oats. Allow the oats to sit and soften for 10 minutes.

In another smaller bowl, sift together the flour, pumpkin pie spice, cinnamon, baking soda and salt. Stir the flour mixture into the oat mixture and mix only until it comes together (do not over mix).

Scoop two-tablespoon size portions of dough and flatten into about 1/4 inch thick circles. Place a pecan half into the centre of the cookie, then using a finger, very lightly brush a tiny bit of additional maple syrup onto the pecans and on the top of the cookie as you flatten them.

Bake for 7 minutes. They will still be soft when you take them out, but allow them to sit for 10 minutes to carry over cook.

Continue with remaining batter until finished. Enjoy at room temperature within 3 days.
Nutrition
Disclaimer: This recipe was developed in paid partnership with Cookina, however, as always, all opinions are genuine.