These gluten free pumpkin protein pancakes make perfect freezer meals that you can pull out and rewarm any day of the week!
As I've recently been really into exercise, I've needed to up my protein and protein pancakes are really where it's at in all the fitness blogs.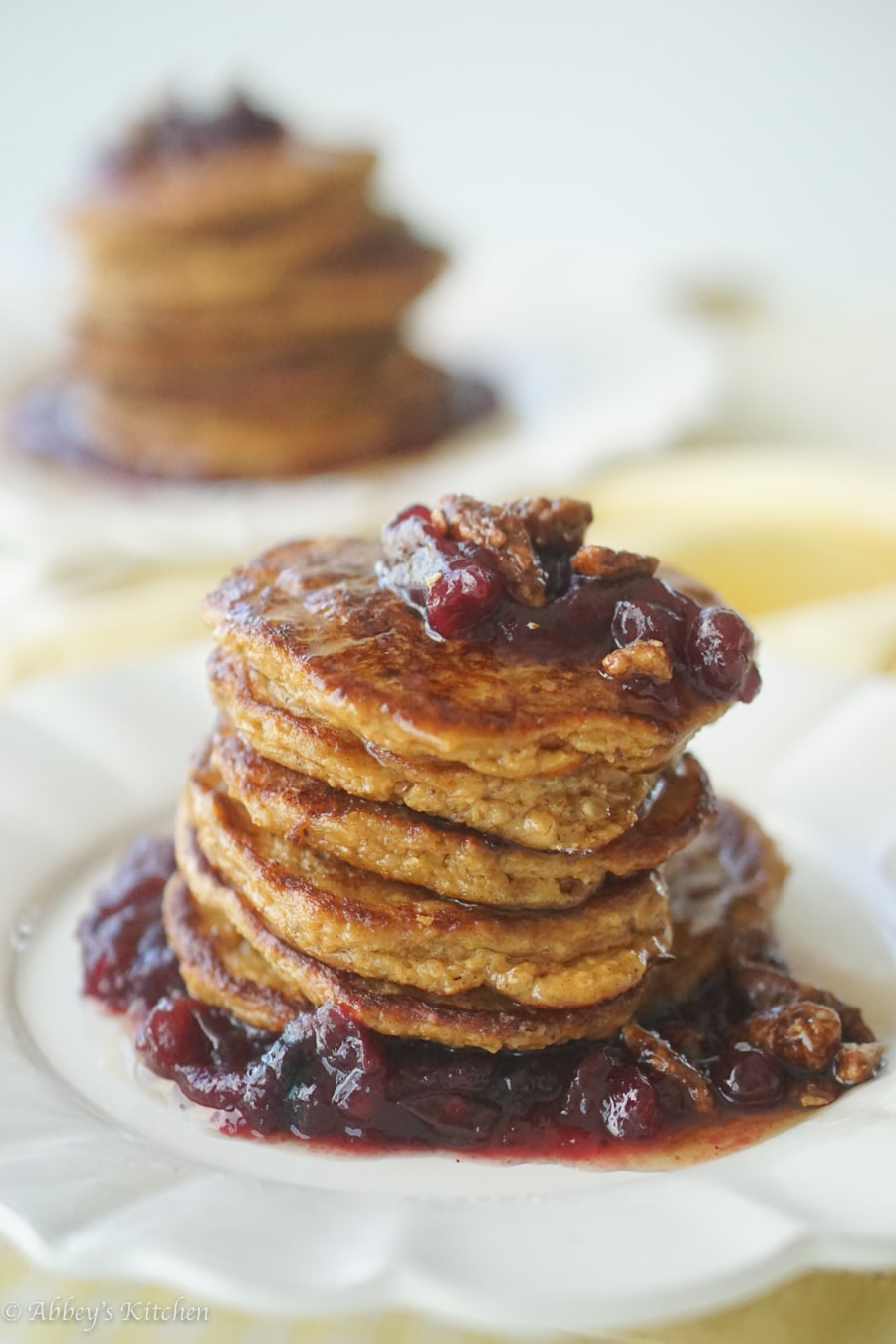 Since it's back to school or work time, a lot of us don't always have time to get a healthy breakfast in, which is why these make-ahead freezer meals protein pancakes come into play.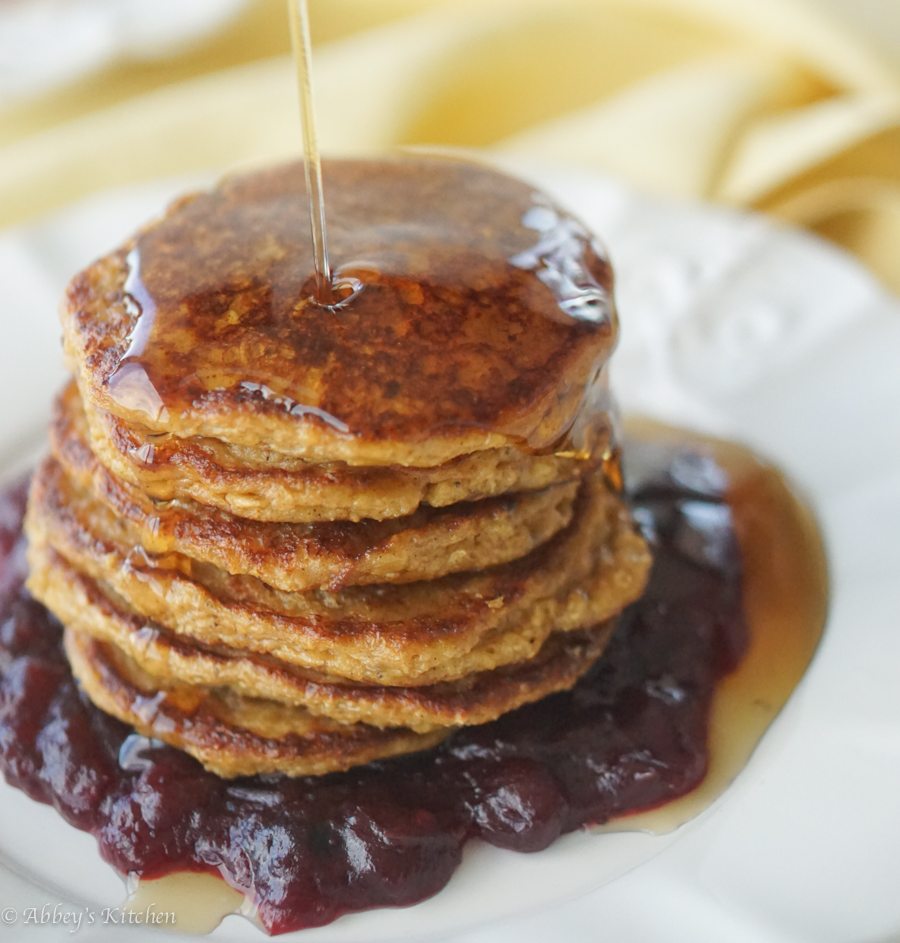 By taking some time on the weekend to prep large portions of healthy meals and snacks like these gorgeous protein pancakes, and stashing them away in freezer bags for a grab and go option, you really help set yourself up to save calories and cash all week long.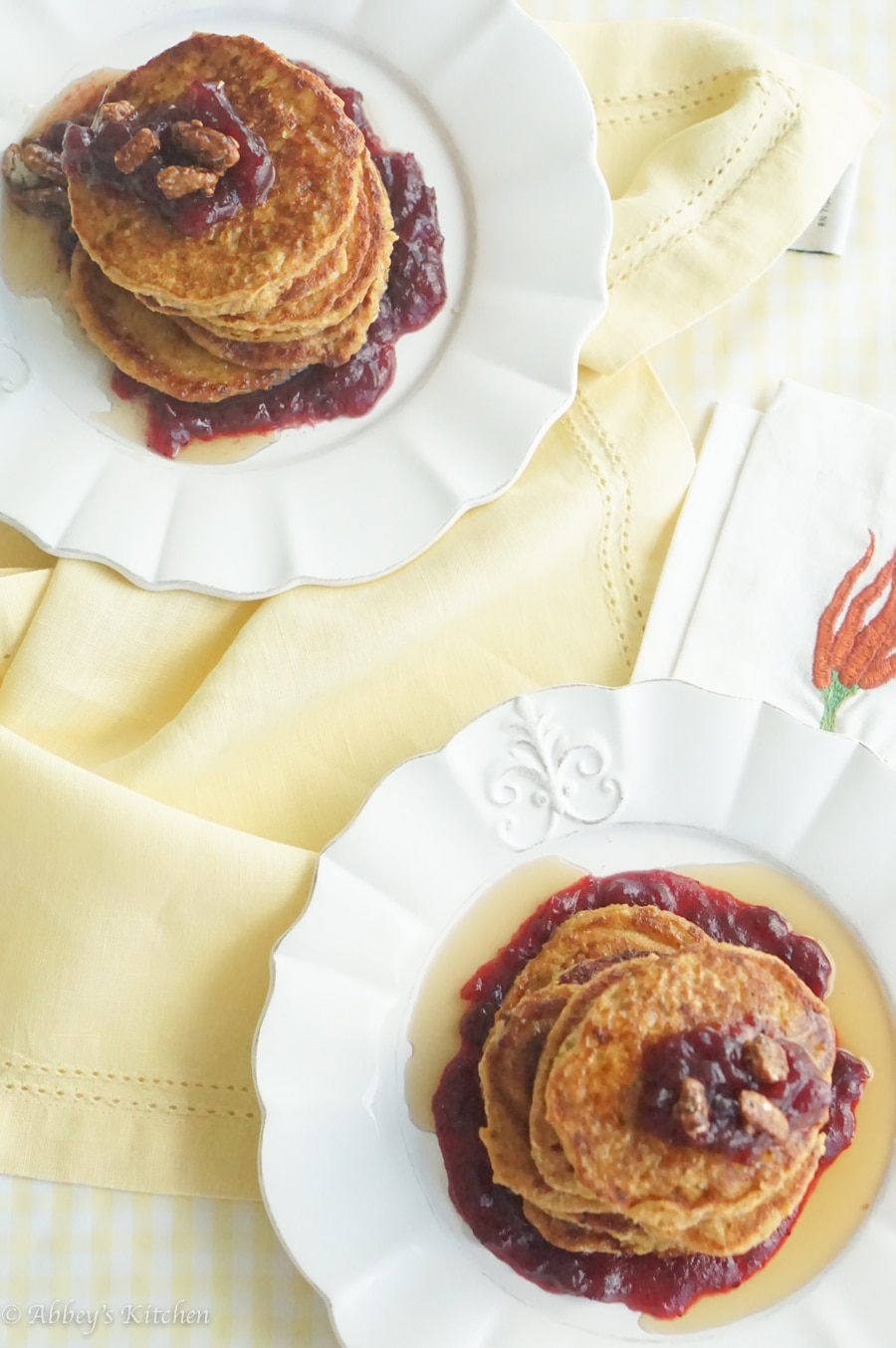 I have some great freezer meals recipes for Mini Southwestern Meatloaf Muffins and Gluten Free Chicken Nuggets already on the blog, so in this post I wanted to zone in on breakfast. Breakfast tends to be the meal most people struggle with.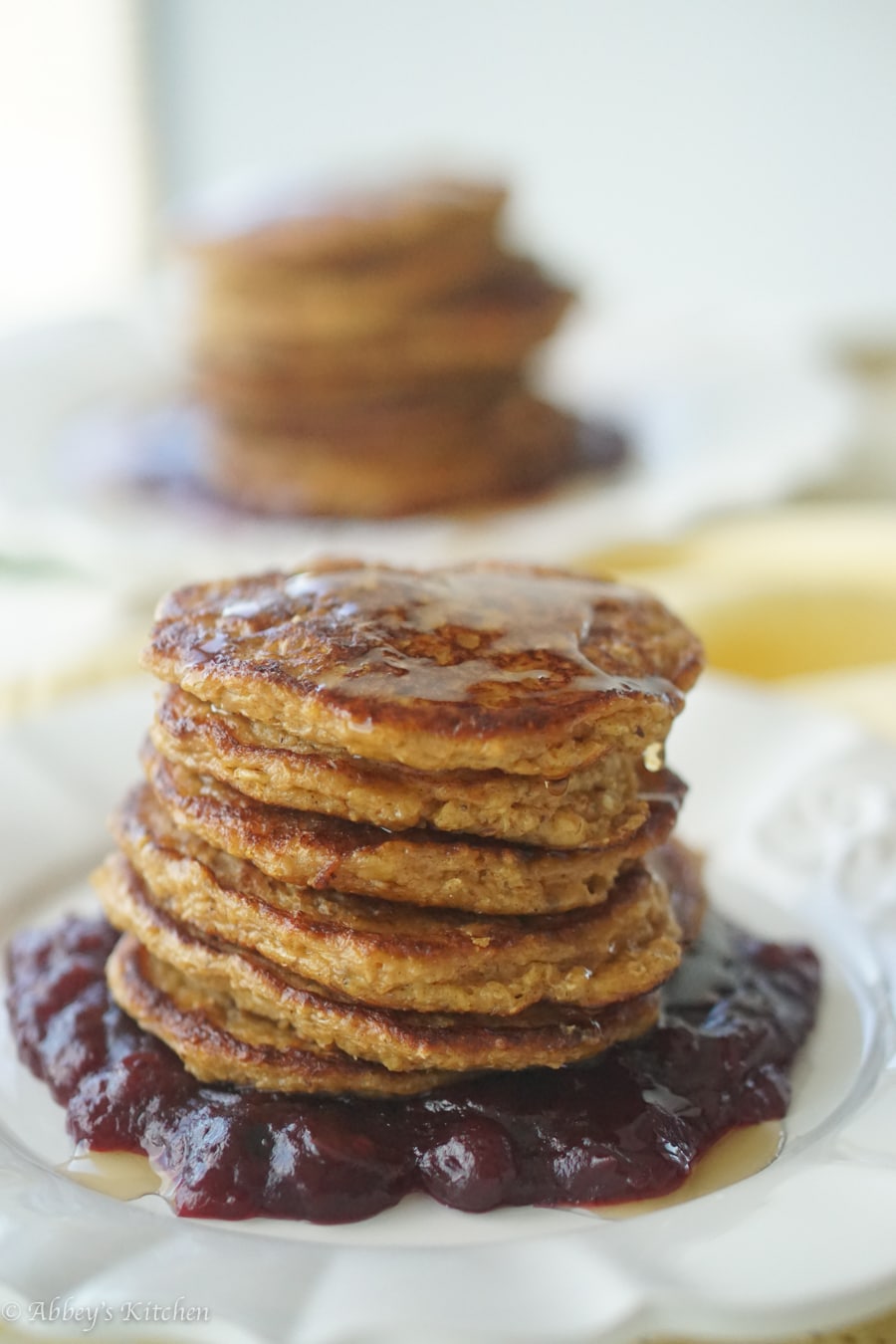 There's never enough time in the morning, and the fast take-out options are just so easy to not grab. Would you like a muffin with your tall nonfat skinny pumpkin spice latte? Oh, why, yes, maybe I will.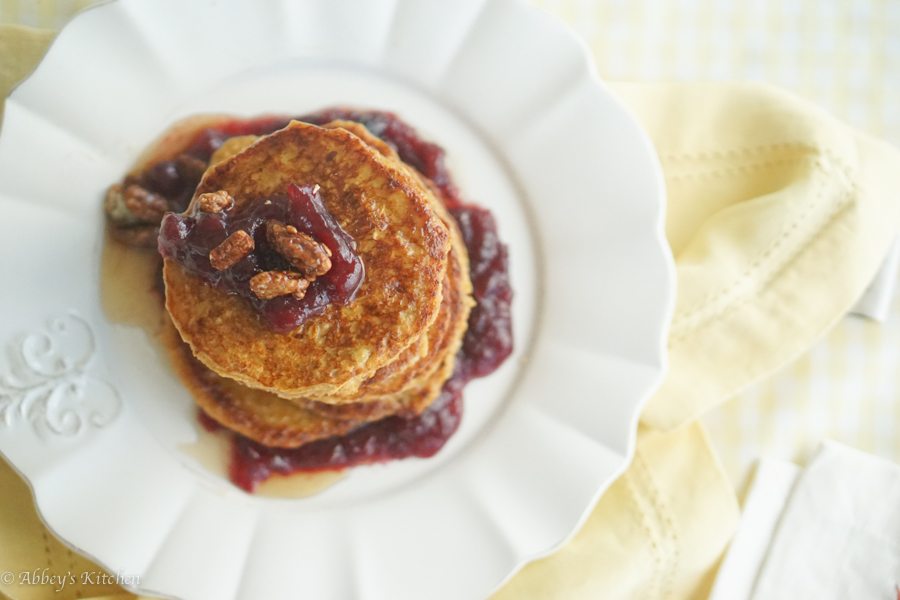 How to Make A-MAZ-ING Pumpkin Protein Pancakes
Well, save that five dollah bill for your piggy bank and make these incredible Pumpkin Protein Pancakes instead. (Yay for alliterations – they make the Type A personality inside wiggle with satisfaction.) Packed with a combination of egg whites, cottage cheese (yep), mashed banana, oats and pumpkin- these babies have all the flavours of PSL season, but of course, with tons of satisfying protein, and fibre.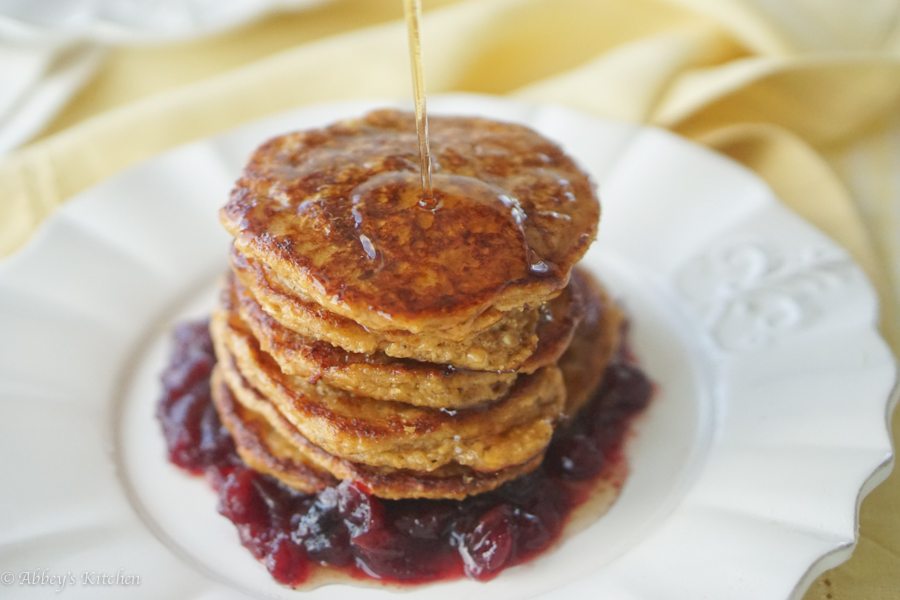 I make a big batch of these Pumpkin Protein Pancakes and then freeze them in layers between wax paper in a freezer bag, then grab a few in the morning on the go. At the office, you can either enjoy them thawed out (hand held style) on their own or dipped in nonfat yogurt, or pop them in the toaster or microwave to enjoy them warm.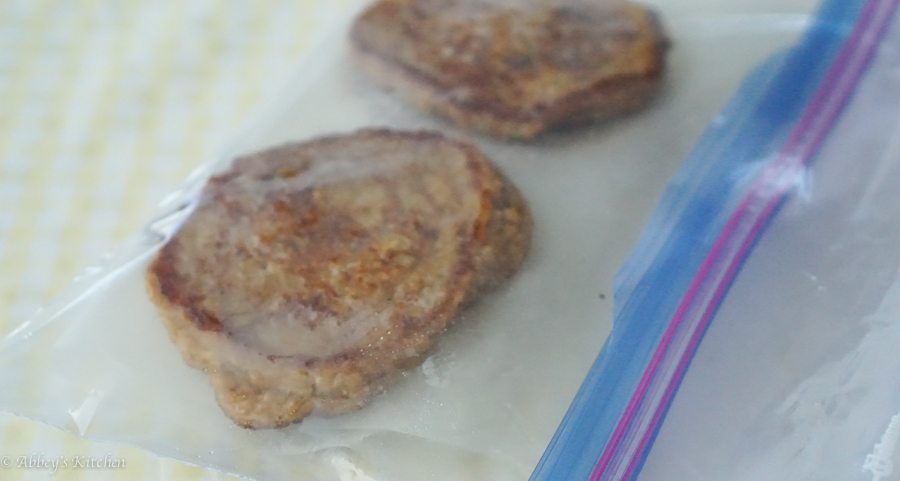 These Pumpkin Protein Pancakes are crazy delicious, and make a crazy healthy breakfast or snack, no matter how busy life gets.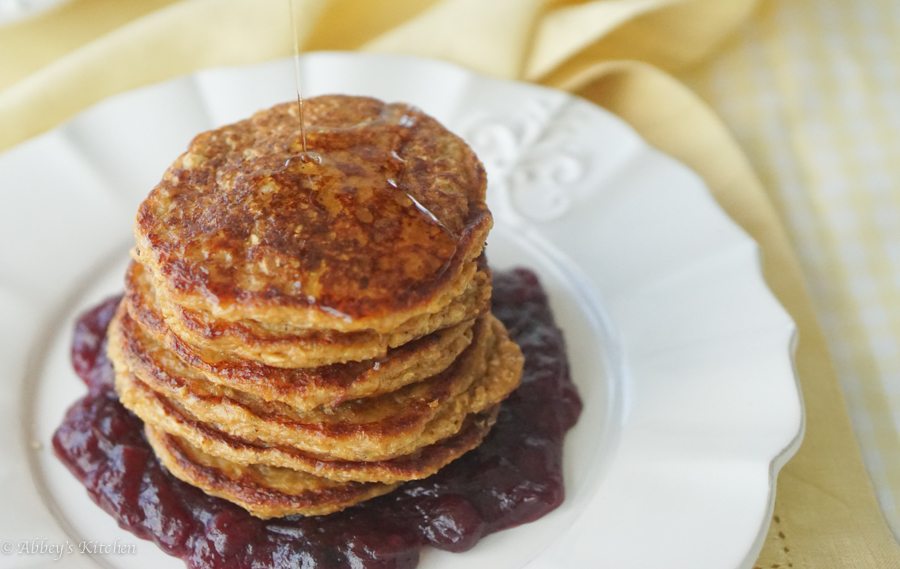 This recipe is proudly part of the #TheRecipeRedux so check out some of the other yummy freezer meals below!
Have you tried making protein pancakes with any other flavour?
Leave us a comment below!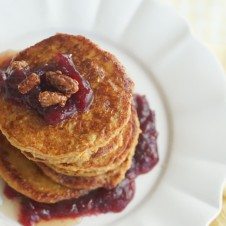 Print Recipe
Gluten Free Pumpkin Protein Pancakes
These gluten free pumpkin protein pancakes make perfect freezer meals that you can pull out and rewarm any day of the week!
Servings:
6
(2 Pancakes Each)
Ingredients
1 3/4

cups

gluten free oats

1 1/2

cups

low fat cottage cheese

1

tbsp

plus 1 tsp. vanilla extract

1

cup

egg whites

1

tsp

pumpkin pie spice

2 1/2

tsp

baking powder

1/2

cup

pumpkin puree

1

large mashed ripe banana

3/4

tsp

cinnamon

2-3

tsp

maple syrup

depending on sweet you want it

2

tsp

ground flax seed

Pinch

salt

Non stick spray, butter or vegetable oil

for greasing

Jam, fruit sauce, syrup and/ or nuts

for serving
Instructions
Put all of the ingredients into a blender and process until smooth.

Heat a large nonstick skillet over medium heat and lightly grease. Using an ice cream scoop, scoop about 1/4 cup of batter into circles. Cook until bubbling around the edges, then flip to cook the other side until golden brown and cooked through.

Keep the finished pancakes warm in a 200 F oven while you finish the rest of the batch. Enjoy warm with jam, sauce or other toppings, or pack into freezer bags separated by wax paper to freeze for another day. Enjoy!
Nutrition
Calories:
198
kcal
|
Carbohydrates:
28
g
|
Protein:
15
g
|
Fat:
3
g
|
Saturated Fat:
1
g
|
Cholesterol:
2
mg
|
Sodium:
302
mg
|
Potassium:
532
mg
|
Fiber:
4
g
|
Sugar:
7
g
|
Vitamin A:
3213
IU
|
Vitamin C:
3
mg
|
Calcium:
156
mg
|
Iron:
2
mg